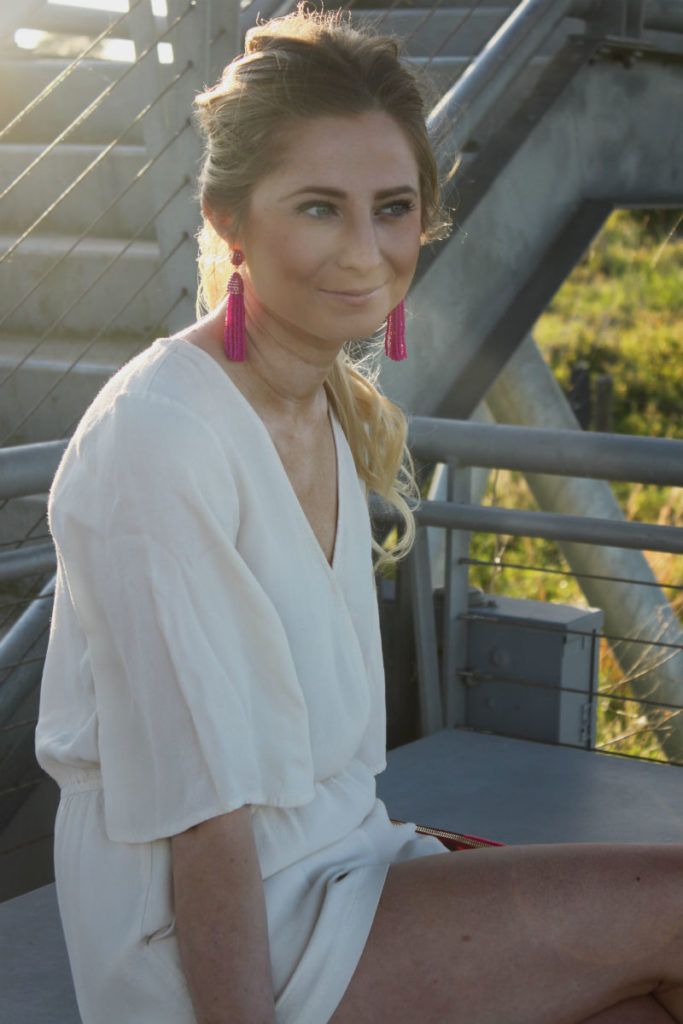 Hi, welcome to Blonde in the Burbs! I'm Nicole, a twenty-something year old living life in the suburbs. I'm married to my best friend, Mason. We have one little girl, Hunter. She is the light of our lives! We have 4 fur babies (who we treat like real babies). We live in Cypress, TX and absolutely love it! I grew up in the Houston area and only moved "away" for college. By away I mean, an hour away, where I attended Texas A&M University, majored in Industrial Engineering and was a member of Delta Zeta.
I may be an engineer by day but I am a wannabe wine connoisseur by night. I'm super outgoing but only 50% of the time. I love to spend my time cuddled up on the couch, most likely watching Netflix. But I also love to travel and experience new things. If you're looking for me around lunch time, odds are you can find me at Chick-fil-A.
I have always enjoyed all things fashion, decor and beauty! Through this blog you will get to know me, but I also hope to get to know you too. Please enjoy and I'm so grateful you stopped by!