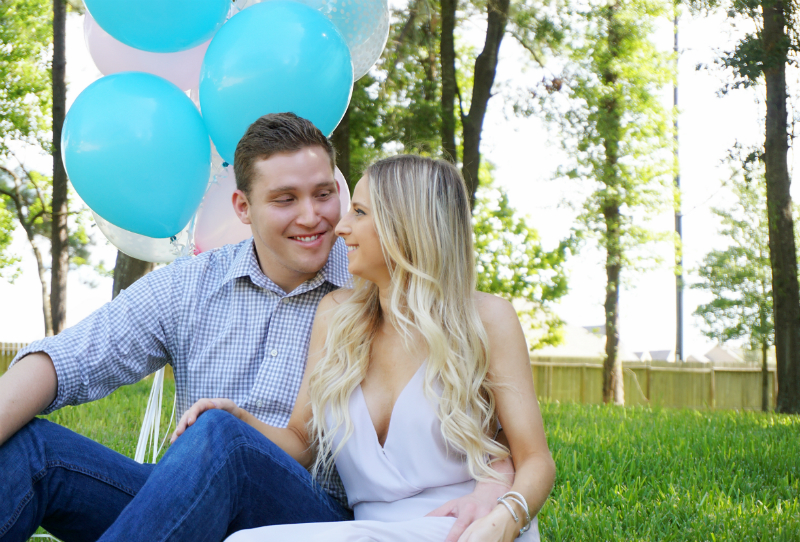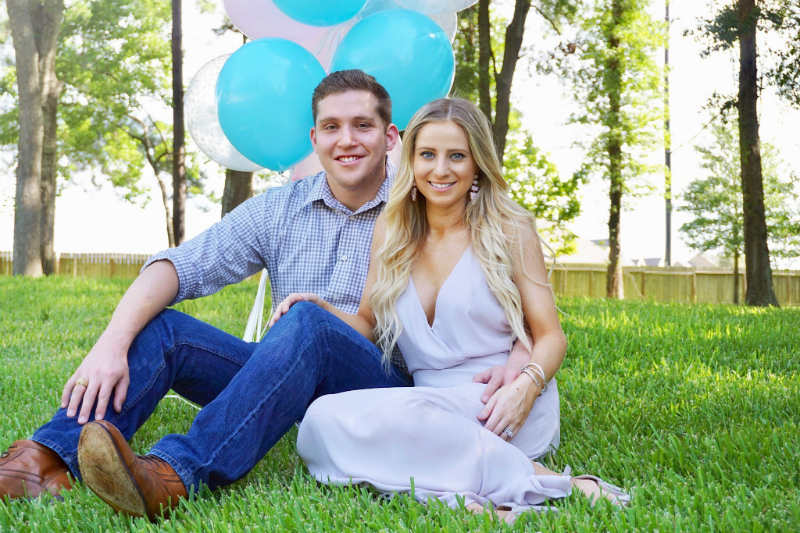 Well the secret is out and I'm so excited to FINALLY announce Baby Villarreal is due in early February! We are so excited to be adding to our family and feel so blessed to be able to become parents. If you know anything about Mason then you know he has been dying to become a Daddy. I'm not kidding when I say that as soon as we got married, Mason wanted to have a baby. I wanted to wait a little while to just enjoy each other. The timing could not have been more perfect!
It is a little funny how we found out! We went over to our neighbors house one night for dinner and when Mason and I walked in, a few of them were telling me I was pregnant. They were so insistent that I was pregnant and Mason and I just thought they were being crazy. The next day I took a pregnancy test and it was negative, so I just brushed it off as my neighbors as being hopeful. A week later, I realized that maybe I should take another test just to be sure. Mason was so anxious for me to take another one. I woke up and he was literally begging me to take another one. I took the test and Mason looked at it before I could, he came into our room with the biggest smile on his face. I think that might have been the happiest I have ever seen Mason, besides on our wedding day of course! 😉 We found out on the day we were hosting a couples baby shower which is funny timing but perfect. We could not be happier and already can't wait to meet our sweet little baby.
I want to thank all of y'all for your love and support! I'll still be posting my usual fashion and lifestyle post with some pregnancy posts as well. Here's a little recap of the past 15 weeks and what you guys have missed. I'm excited to finally be sharing!
How Far Along: 15 weeks!
Due Date: February 4th, can't wait to have our sweet little baby arrive in time for Valentine's Day!
Sickness: The first trimester was rough to say the least. The morning sickness was just not in the morning but ALL DAY LONG. The nausea was always the worst when I had an empty stomach. I was able to eat just had to be careful about what I did eat. Typically as soon as I woke up, I had to eat peanut crackers before anything else. I was also extremely tired and still am. I could not get enough sleep! I wanted to take naps every chance I had. It was a blessing working from home during the first trimester but was also hard. Being so close to a couch and bed always tempted me to go and just take a nap. I had to resist! I was prescribed a morning sickness medicine about a month ago and that has helped tremendously!
Cravings: I haven't had any crazy cravings yet but the one thing that I have really wanted was popsicles. I have LOVED fruit bars and make sure to have plenty in the freezer. I have done really well eating fresh fruits and veggies, and I am typically not a healthy eater! So maybe this is some sort of craving?
Aversions: Meat!! 😝 I love steak but pretty much all meat has been a no go for me. I will try to eat it but end up not being able to. There are random things that I will try to eat and it doesn't work out for me. I can eat shredded chicken so at least there's that? Also Chickfila has been okay for the most part too, I know you were wondering! 😉
Weight Gain: I have gained around 3 pounds so far.
Physical Changes: I have a little bump as of the last few weeks! My chest has grown quite a lot and has been SUPER sore. My skin has also not loved me, I keep getting breakouts.
Gender: We actually got to find out the gender a few weeks ago via a blood test! We are waiting to share the gender until after our next ultrasound which will be our anatomy ultrasound! I bought clothes to surprise Mason with the gender and it was so cute. I would have been happy with either a boy or a girl! All I wanted was a healthy baby! But I am so happy to finally know what our sweet little baby is and hearing the heartbeat at every appointment is such a blessing. It is surreal every time!
Thanks so much for reading and for all your love and support!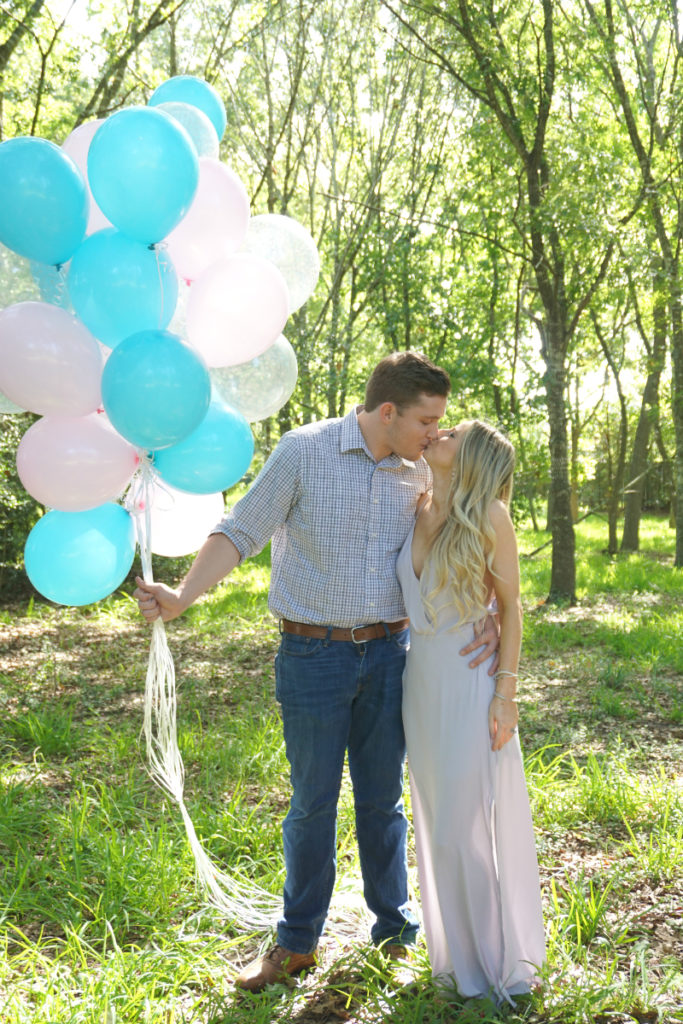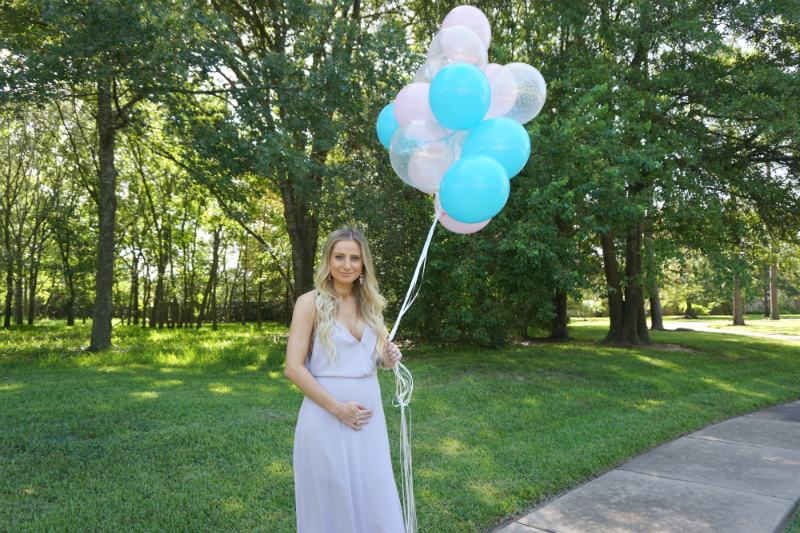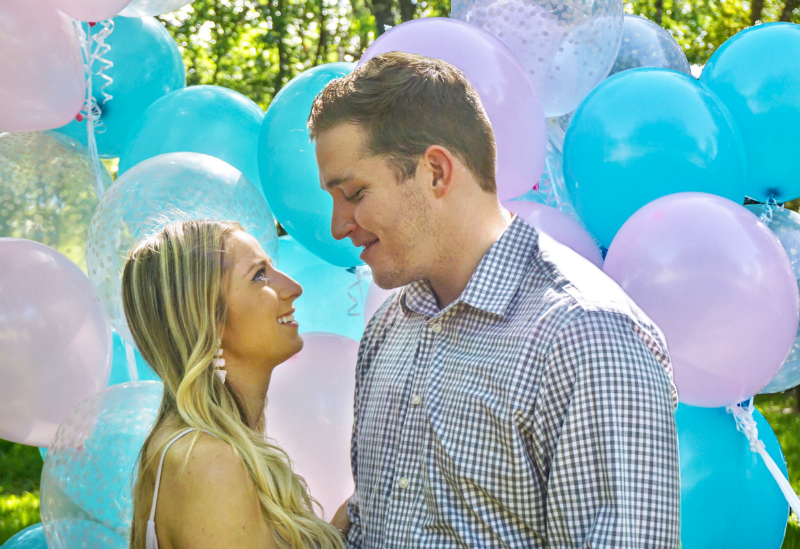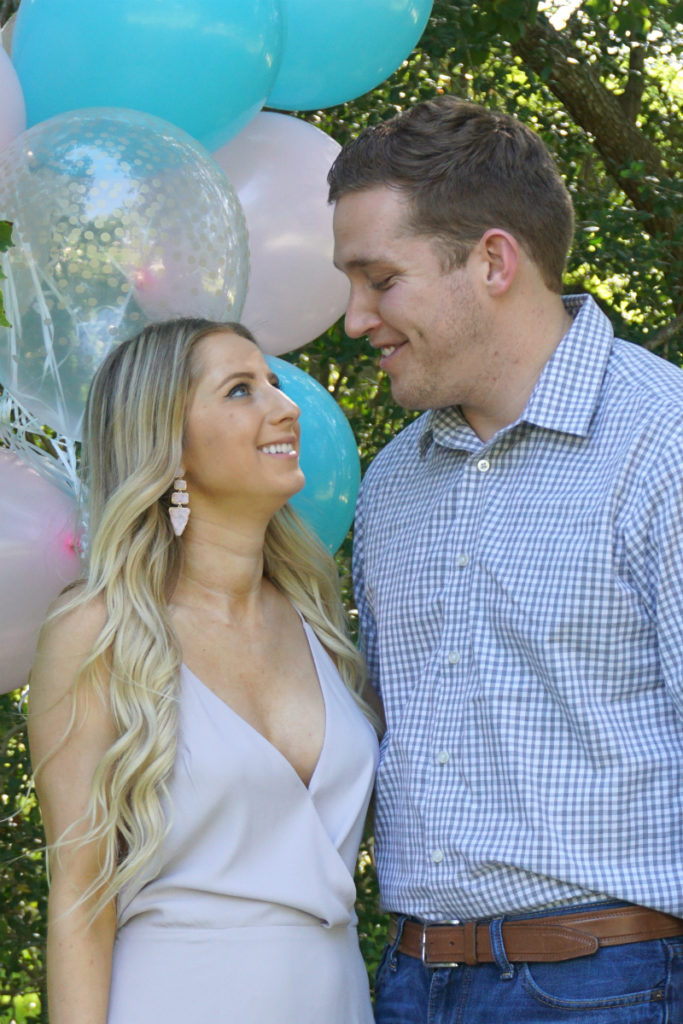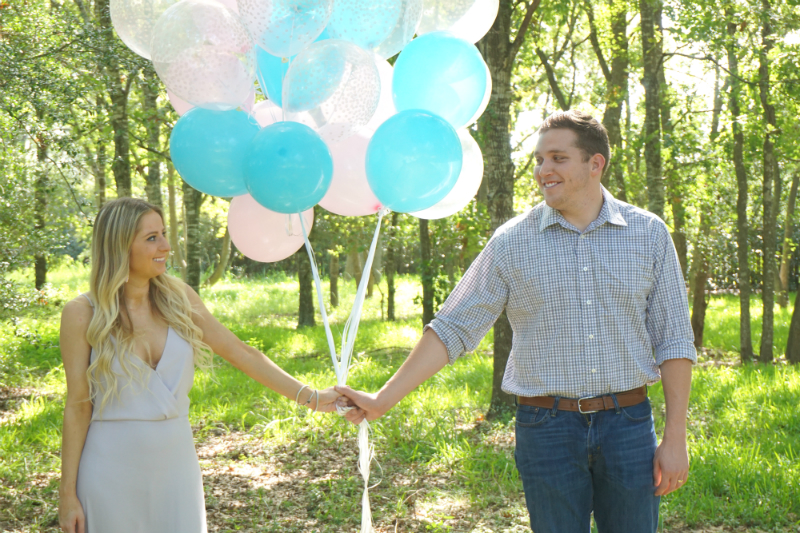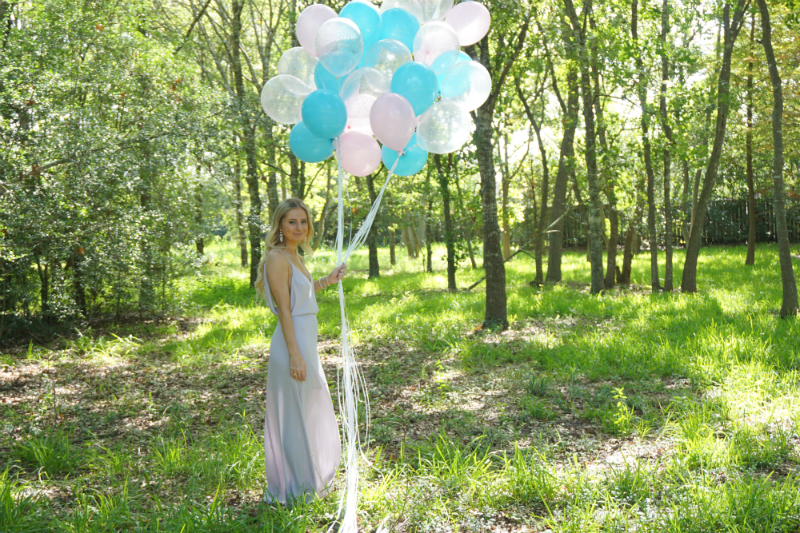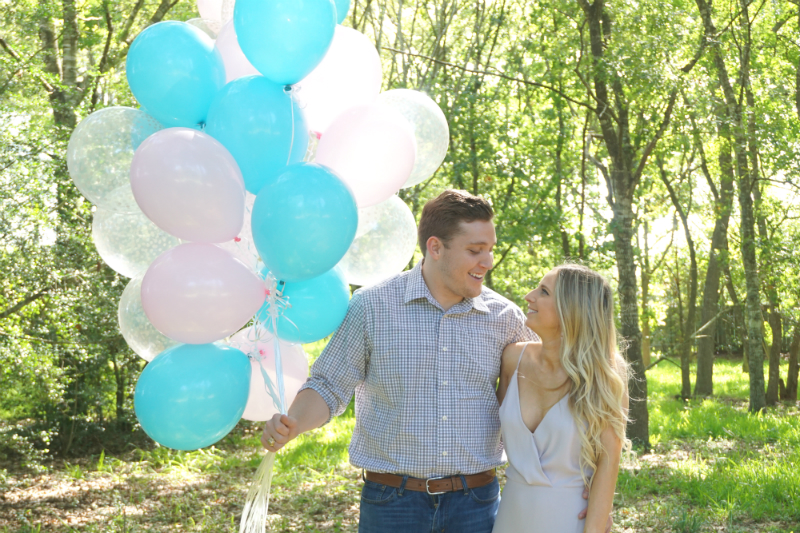 Dress: Nordstrom // Shoes: Steve Madden
---
Shop the Post