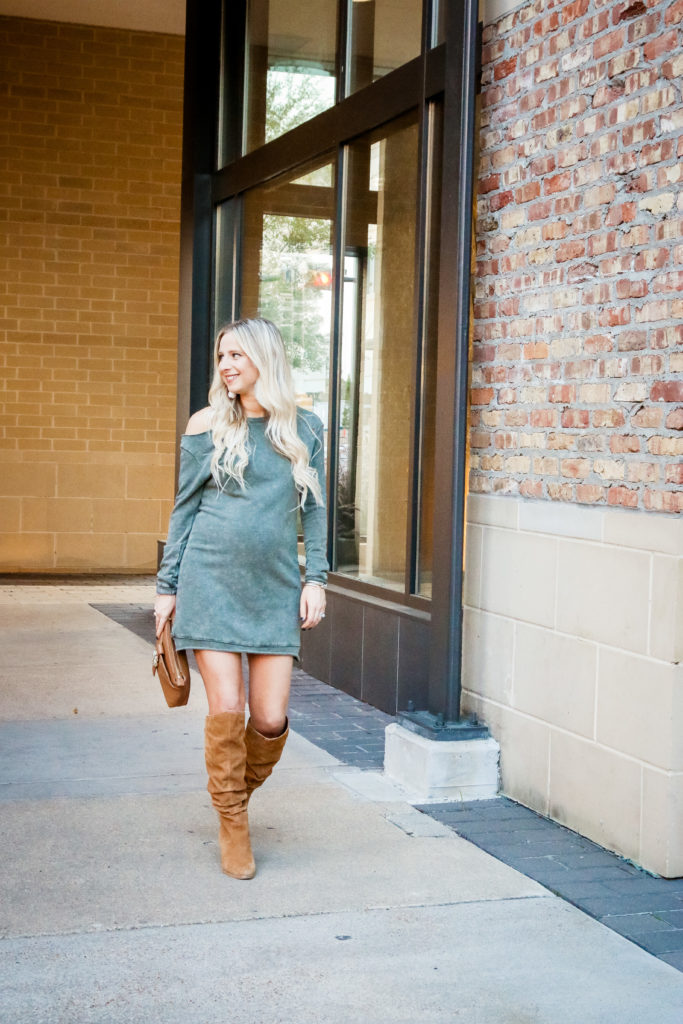 It's Wednesday and as if the workweek wasn't long enough before, it feels even longer after only working two days last week. First, I hope you all had a wonderful Thanksgiving! Secondly, I hope you had some great finds during Black Friday and Cyber Monday. I'm trying to justify all my spending by thinking empty wallets counteract full bellies.
            My entire pregnancy, I have been trying to size up or find loose fitted non-maternity clothes to add to my wardrobe. I love maternity clothes and how they highlight the bump but at the same time, if I am going to spend money on clothes then I'd like them to fit me after our little one is here as well. This distressed sweatshirt dress is the perfect fit for anyone. It fits so well and with proper hand placement it accentuates the bump just as well as anything else. Paired with some boots, this dress makes the perfect cute casual look and did I mention how comfortable it is? Comfort is key especially when you have a little human beating you up from the inside.
            I have linked a few cute, casual and comfy sweatshirt dresses similar to this one. All of these dresses are perfect for those holiday activities whether it be overeating or the grueling physical activity known as holiday shopping. I can't wait for this next month and am so excited for what I have planned for you all. Be on the look out for a little glimpse of what to expect in December later this week! Thank you so much for reading!

Photography by: The McRaes Photography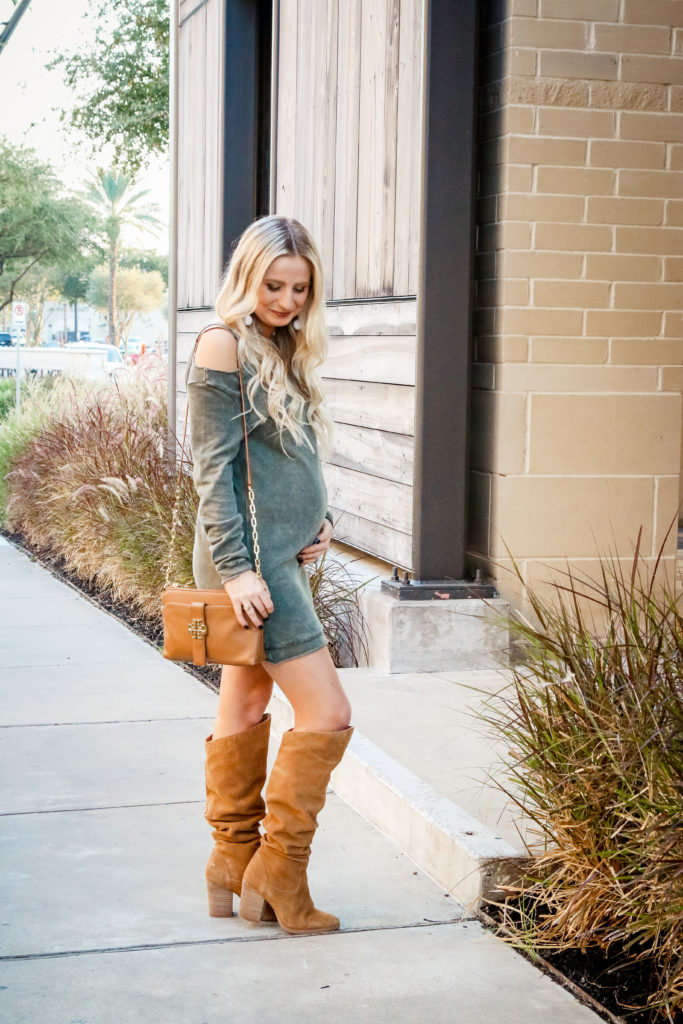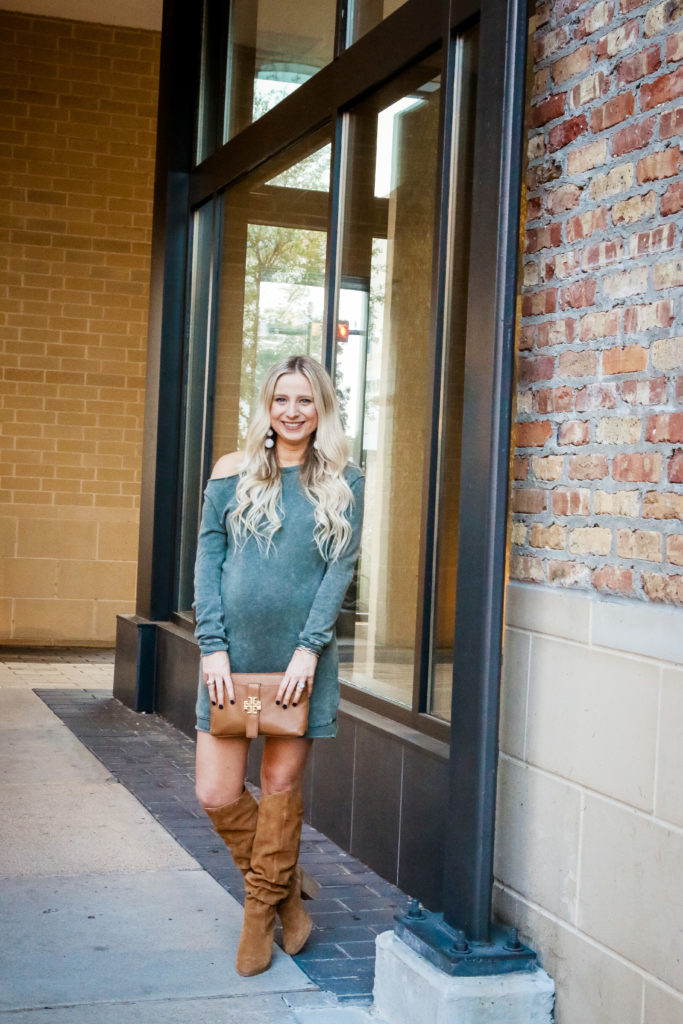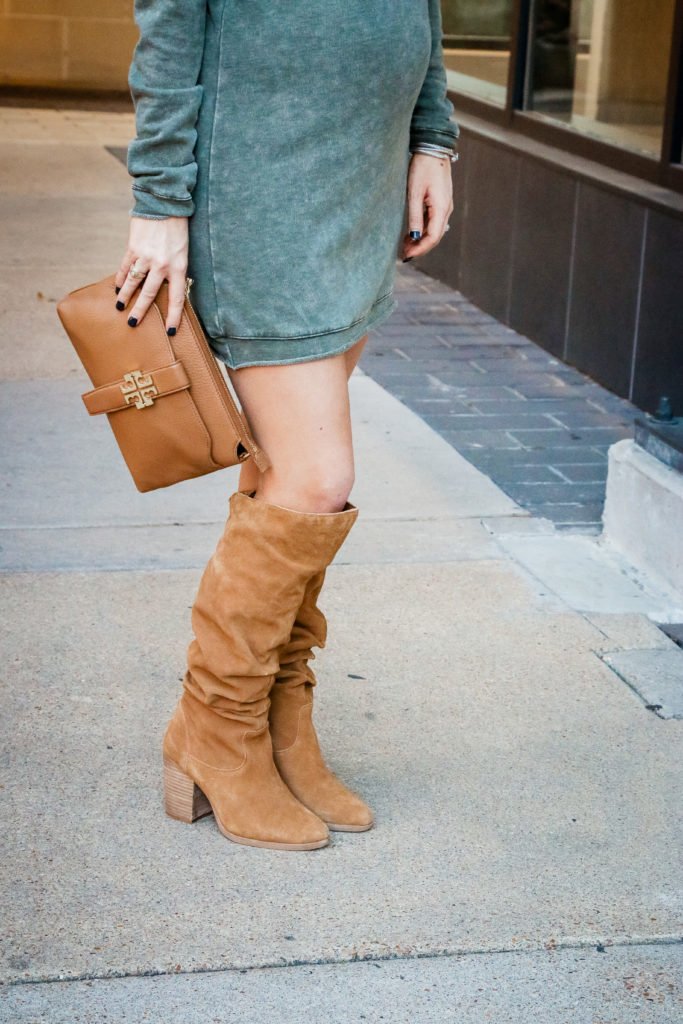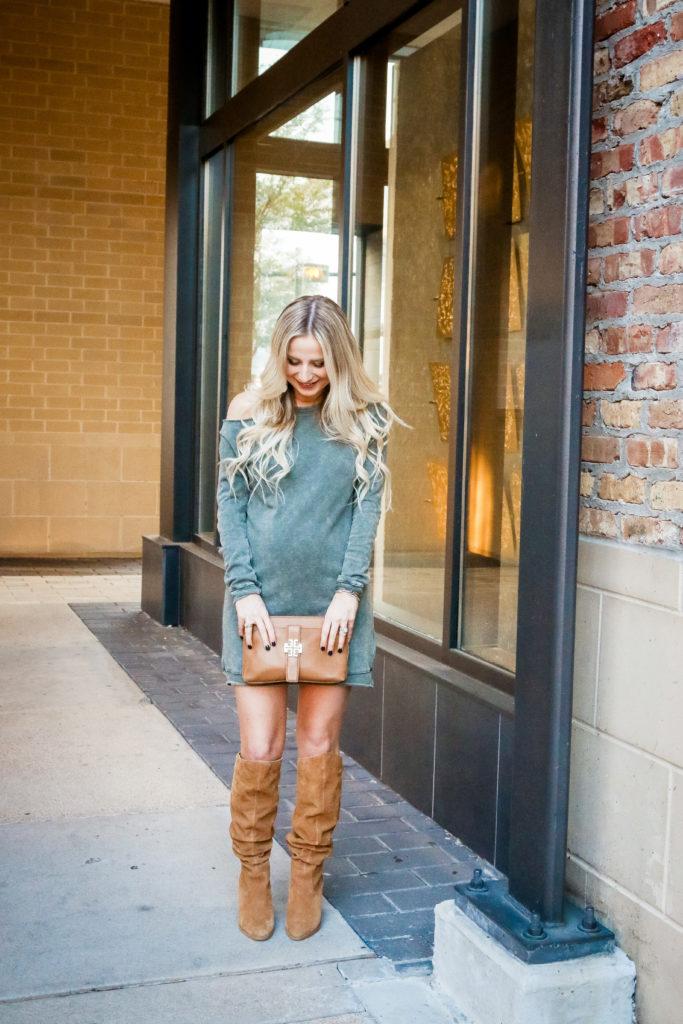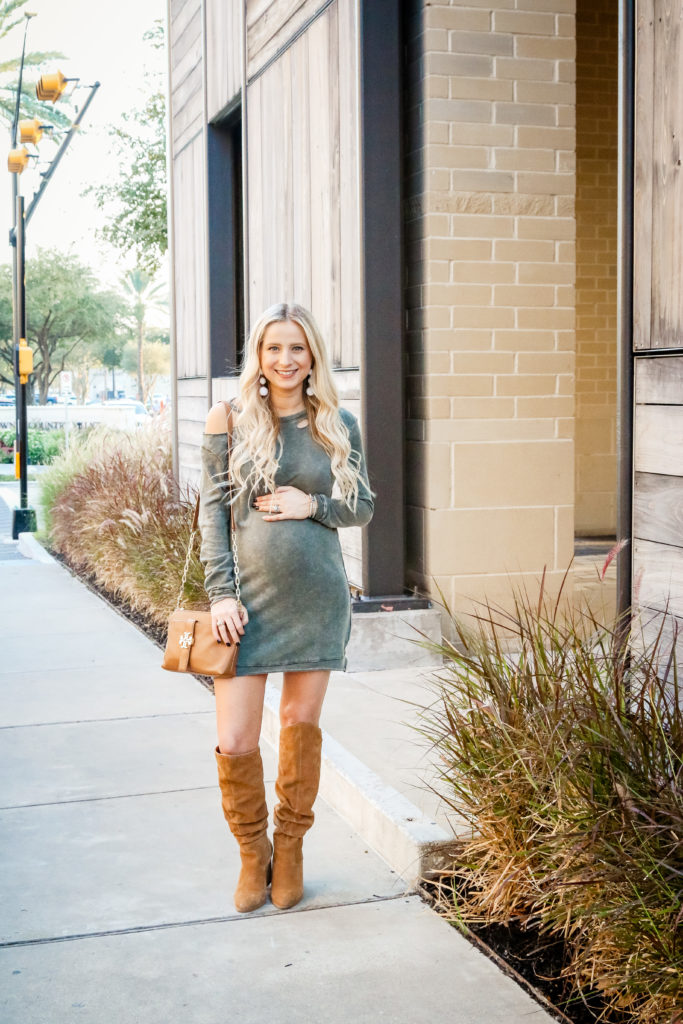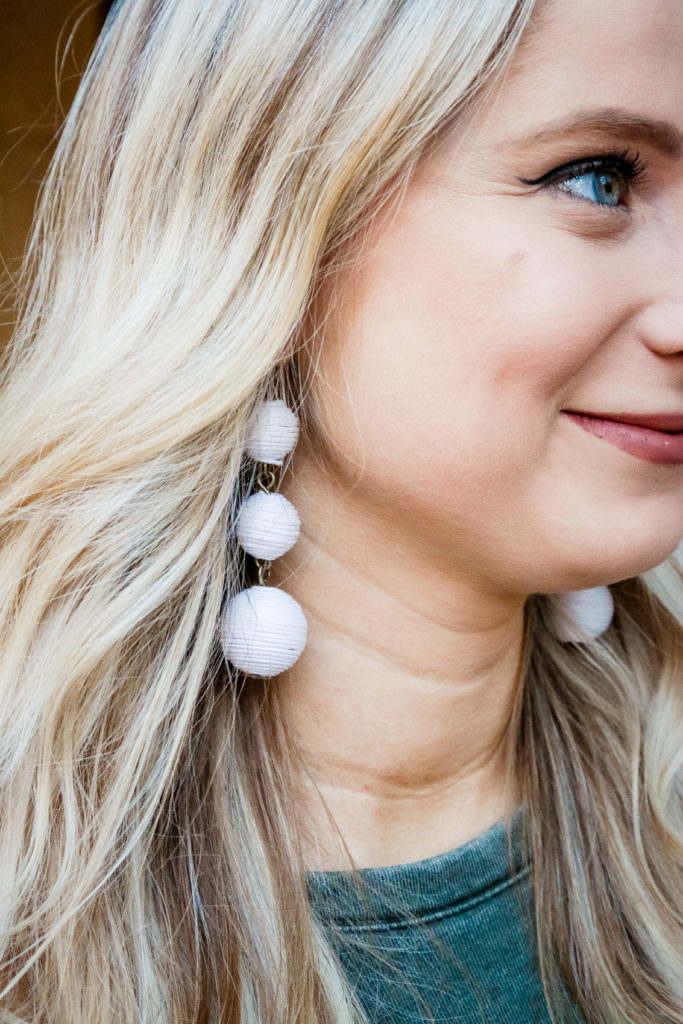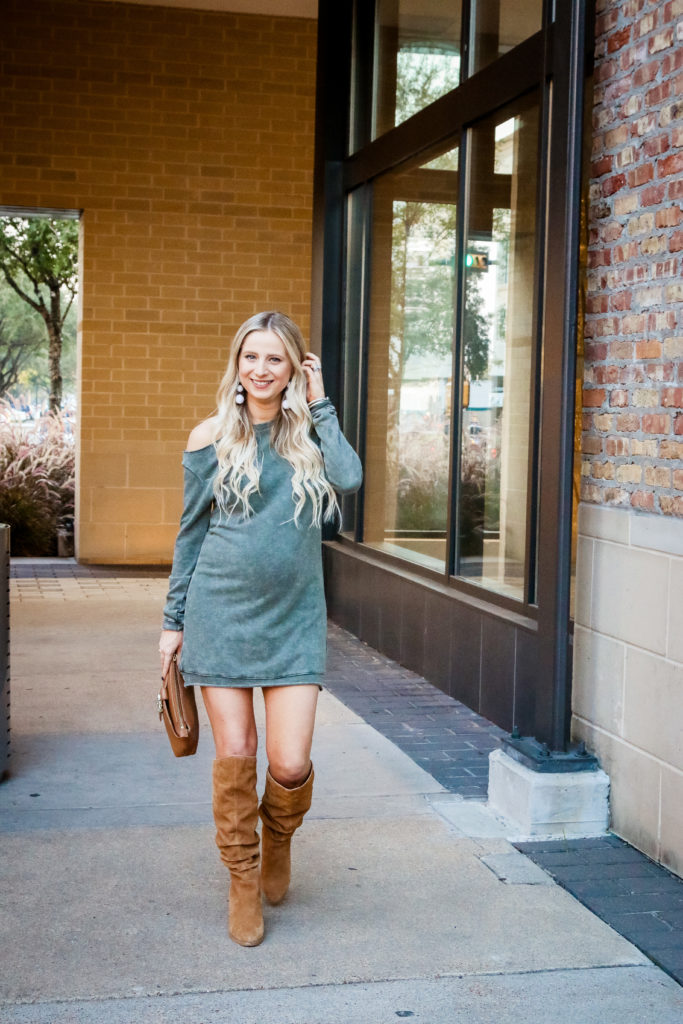 Dress: Sold Out, Similar // Bag: Old, Similar // Boots: Old, Similar // Earrings: BaubleBar // Lipstick: Whirl
---
Shop Similar