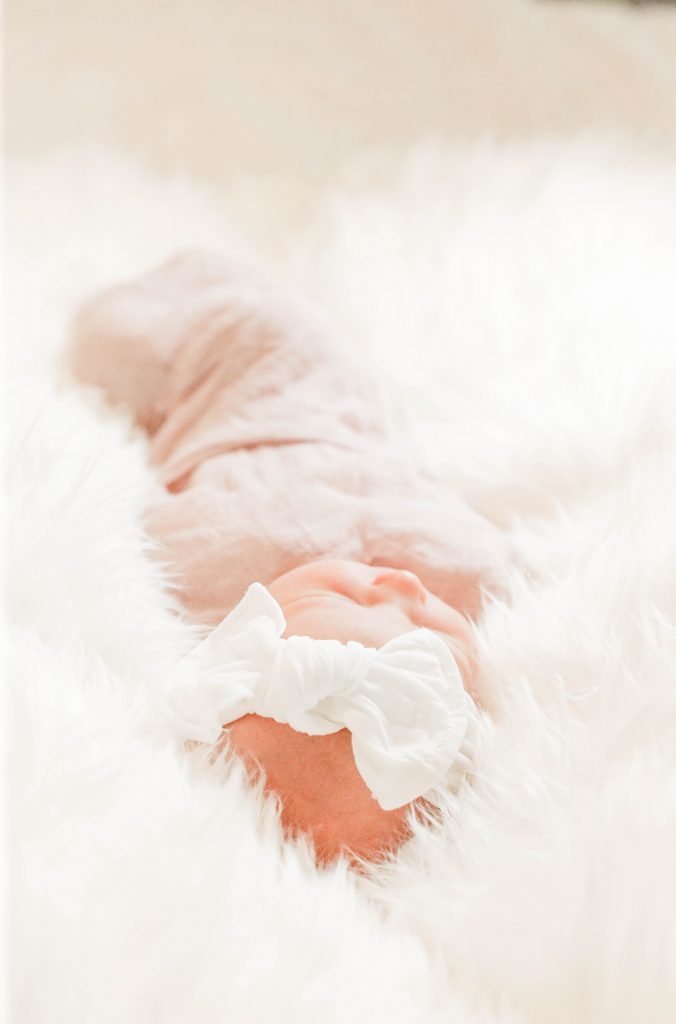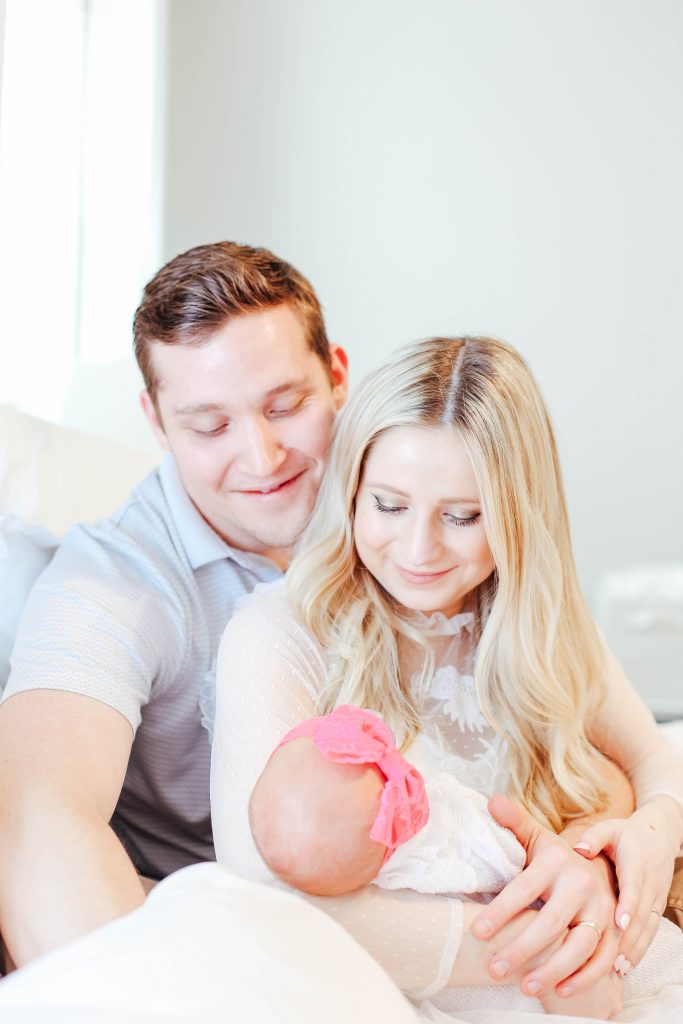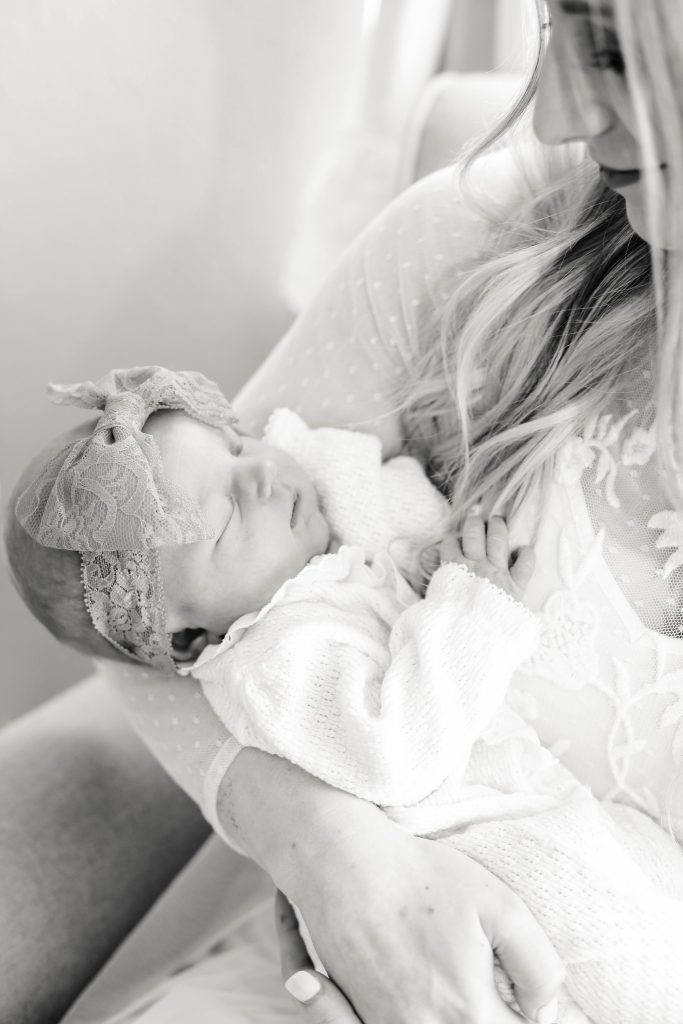 It's hard to believe that Hunter is already a month old. The time has truly flown by! I get sad thinking about the time passing by so quickly. I'm very fortunate to have 12 weeks off of work for my maternity leave but it still doesn't seem like enough. I love my days with our sweet little baby girl. She already looks so different than from when she was first born. I think she looks so much like Mason, I can't wait to see how much her little face will change over the months. One thing that people keep telling me is "the days are long but the years are short." I constantly think about that. Being a mom is amazing and exhausting at the same time, the days are sometimes long with our hungry little girl waking up in the middle of the night to eat. But I know the years will pass by quickly and one day I'll blink and Hunter will be a year old. I'm soaking in every minute that I get to just cuddle with Hunter. I truly can't imagine life without her. What were Mason and I doing with ourselves before she was here? I really can't remember. Having her join our family has been the most amazing blessing and is truly a gift from God. I thought I would do these monthly updates for Hunter over her first year!
Her face has definitely changed a lot already! She was born with the cutest little chubby cheeks but they just keep getting bigger. It's so cute and I just want to squeeze them all the time. She is a growing girl! Her tummy, legs and arms are all filling out more. She is such a good girl, she is so relaxed and loves to be held. She was like this when she was born and that hasn't changed one bit. She only really gets upset when she's hungry and I can't blame her. I get upset when I'm hungry too! I have been breastfeeding and y'all, it's hard. No one tells you how hard it is but it is definitely something both Hunter and I are still learning. I did have a lactation consultant come to our house and that was a huge help. She helped us both so much and that has made it easier, but it is still challenging. We are both determined to not give up though!
She has been waking up only once in the middle of the night usually around 4ish or 5! One day she slept until 7AM and that was such an amazing night of sleep! lol We both felt so rested! I really can't complain though, only waking up once is not bad. Usually, when she wakes up to eat in the middle of the night, she is WIDE awake. She will open her eyes so big and has no interest in going back to sleep. Mason or I will have to rock her in the glider to get her to go back to sleep. She then wakes up for the day around 8 or 9 and is ready to take on the day! Over the past week, she has been awake more during the day. She will just open her eyes and look at anything and everything. I know her vision is still developing but I would love to be able to see the world through her eyes because it must be interesting! She definitely thinks so!
Hunter is such a mellow baby and loves to smile! It warms my heart every time she smiles and I could just stare at her all day long. The other day she smiled while I was talking to her, it was probably a coincidence but it was the best feeling. I love being a mom, it's not easy but it's the best job I've ever had. Mason and I both are so in love with our sweet little girl.
These pictures are her newborn photos and are something that I will forever cherish! I've been so bad about writing blog posts but I'll be better! I'm working to get Hunter's birth story on here soon so be on the lookout for that! Thanks so much for reading!

Photography by: The McRaes Photography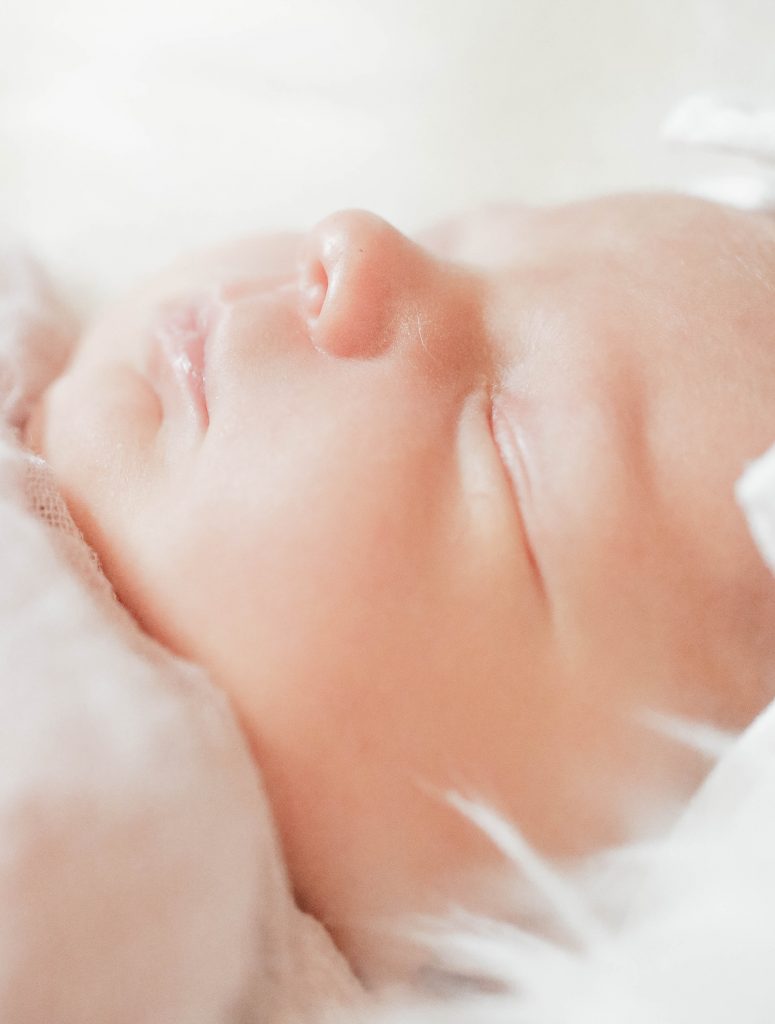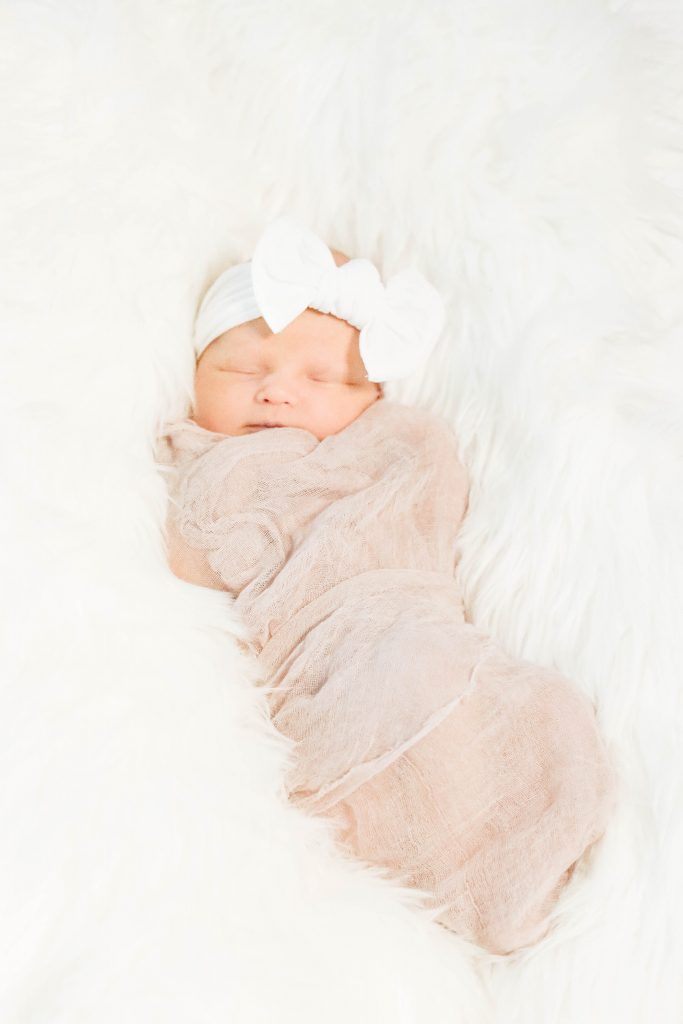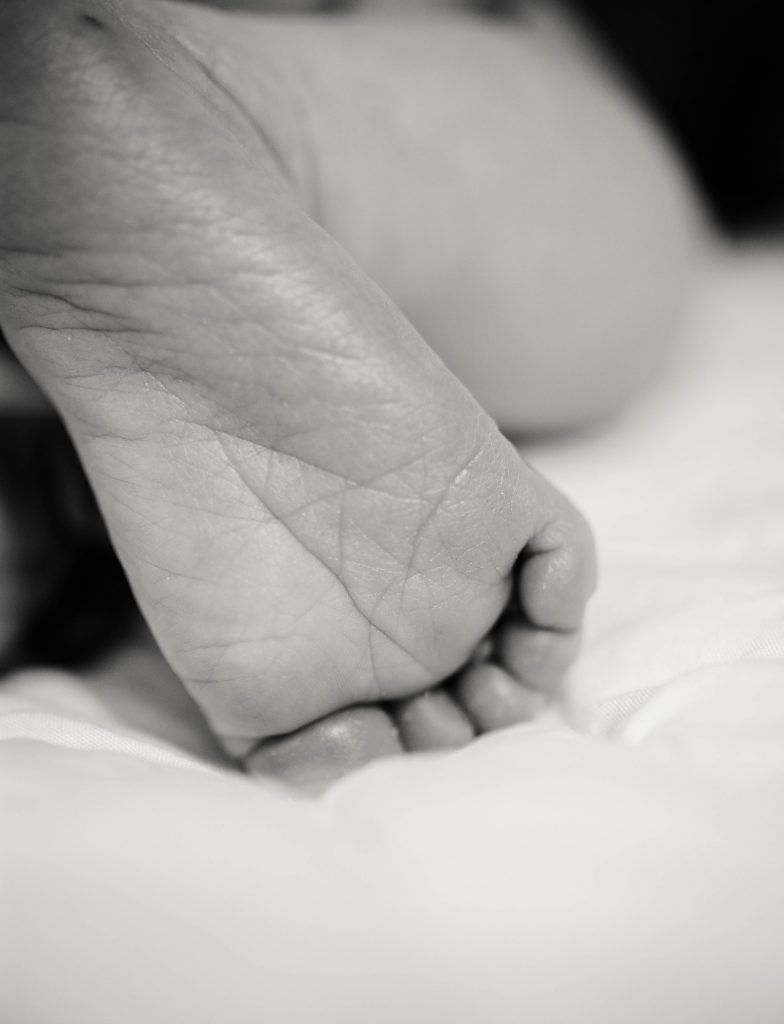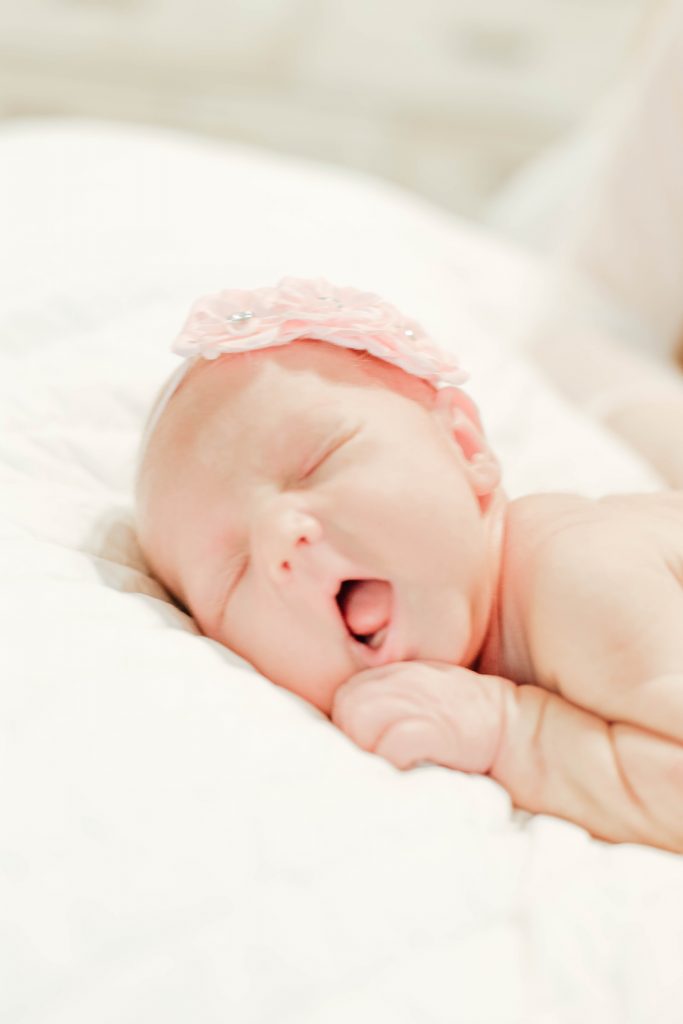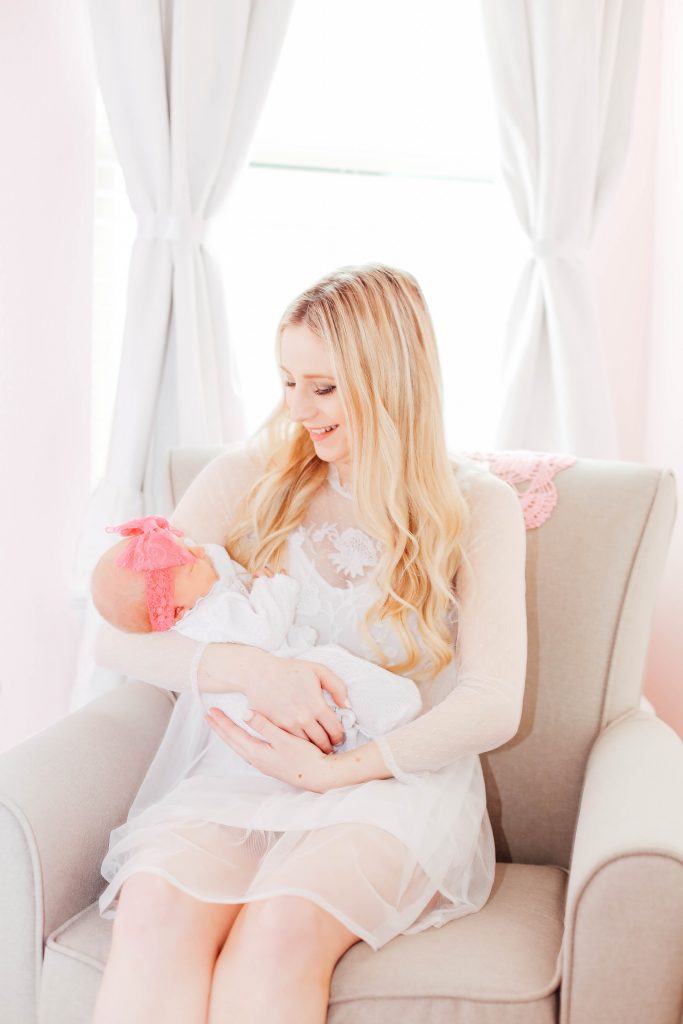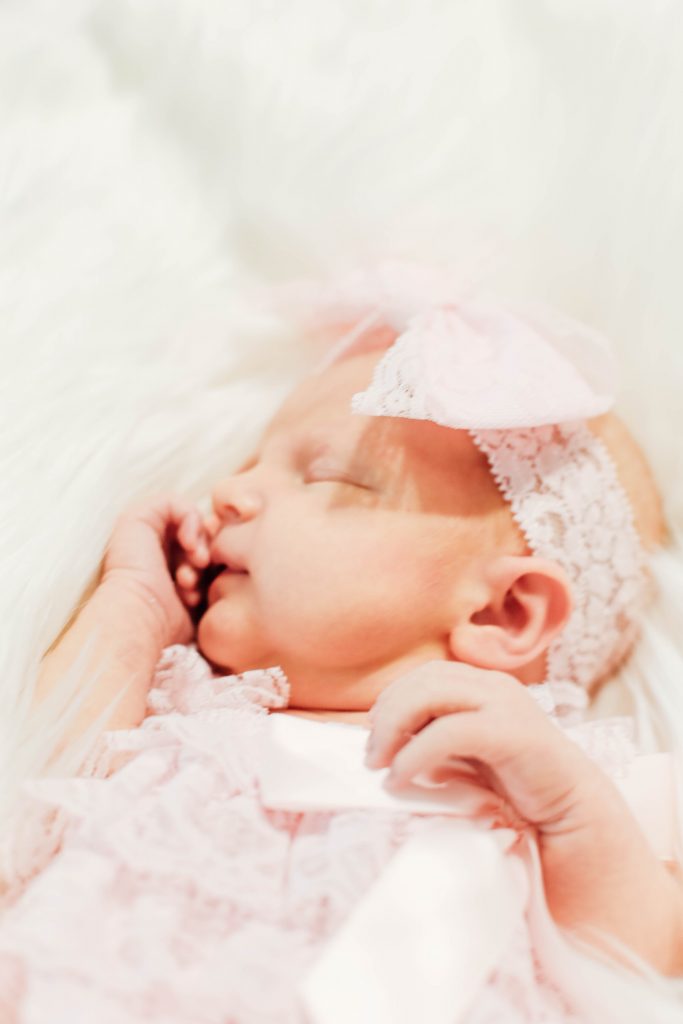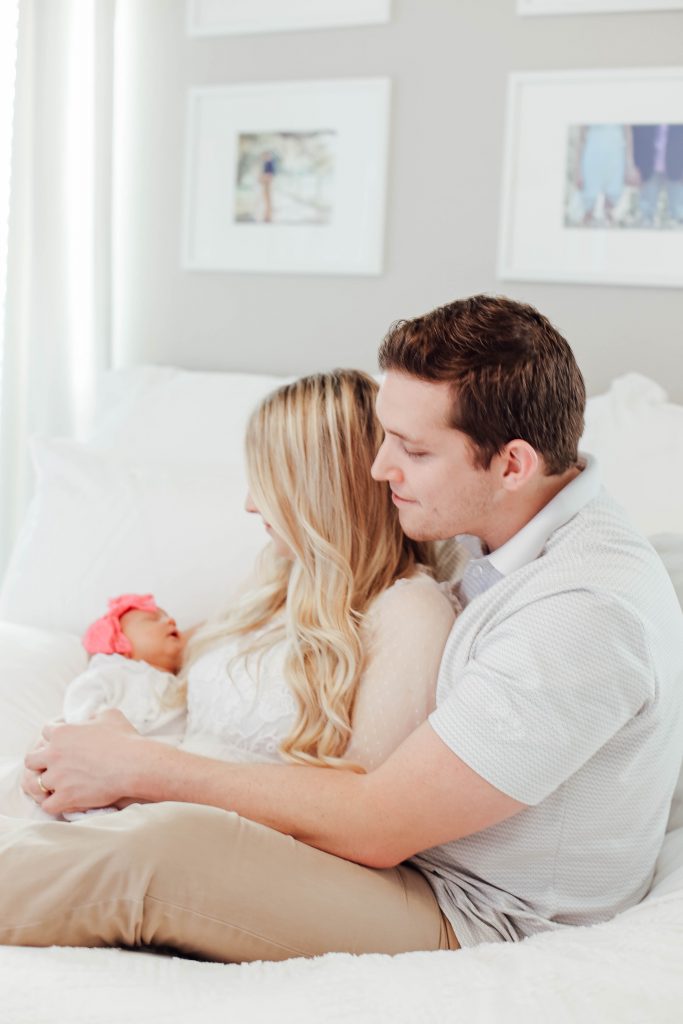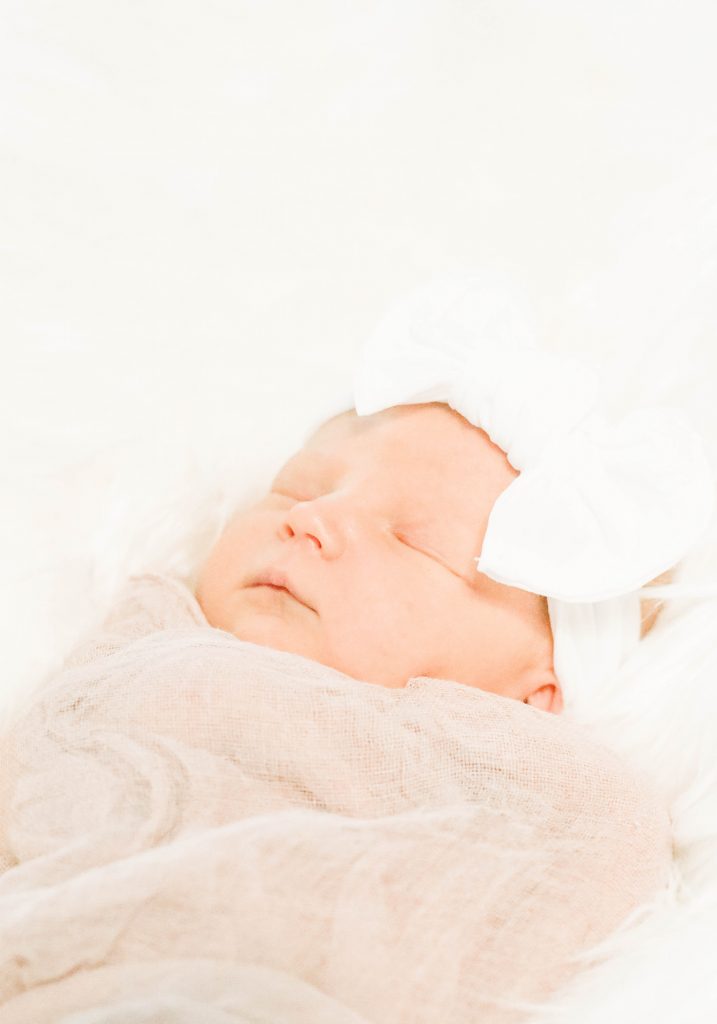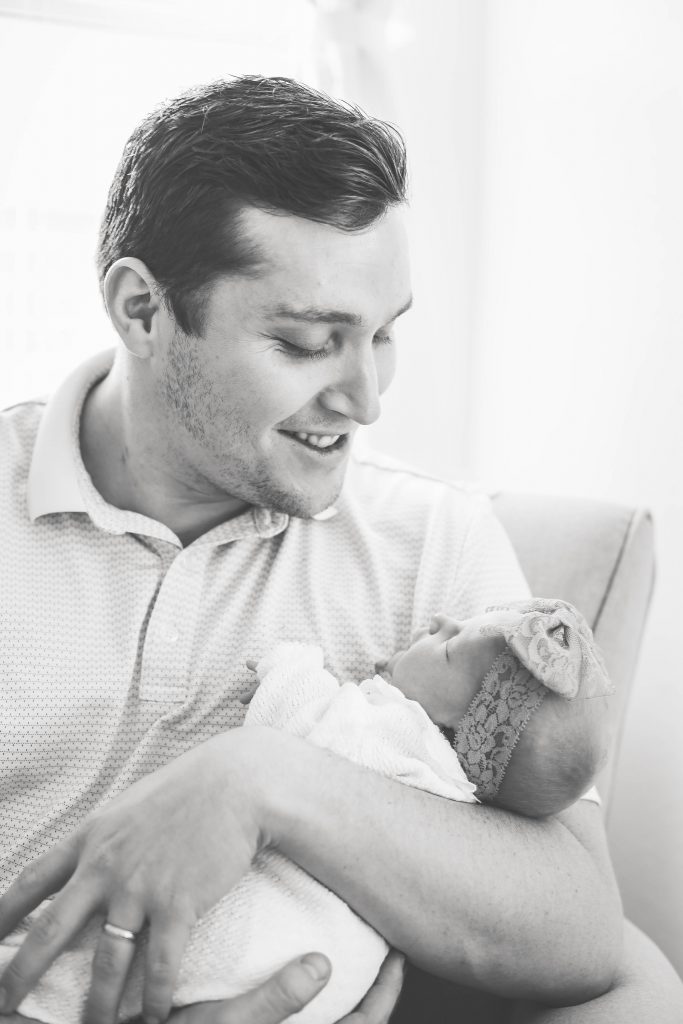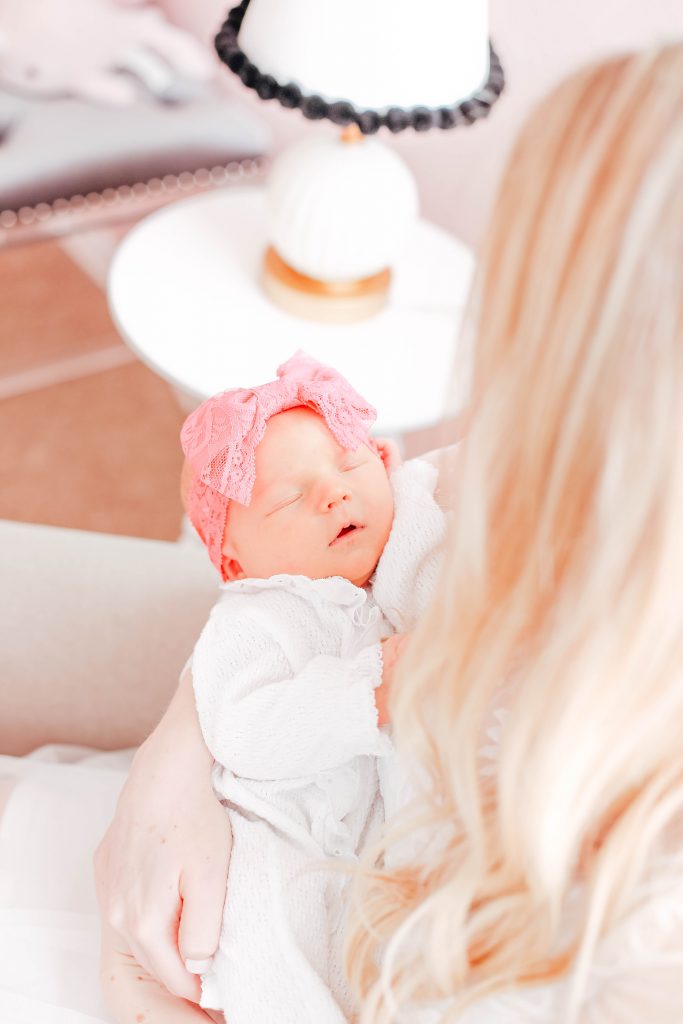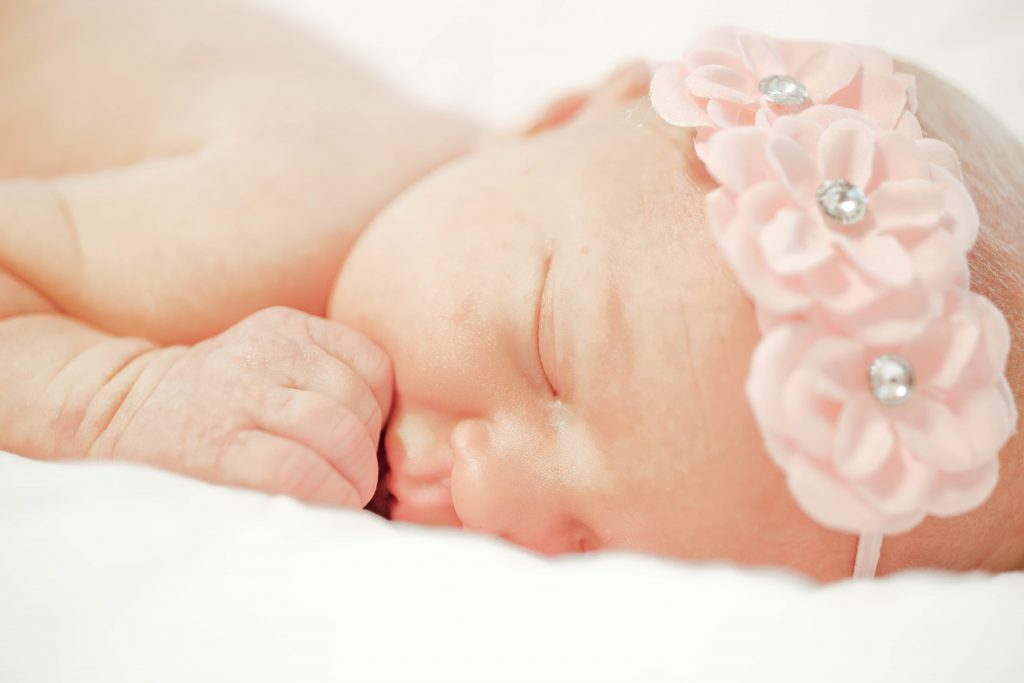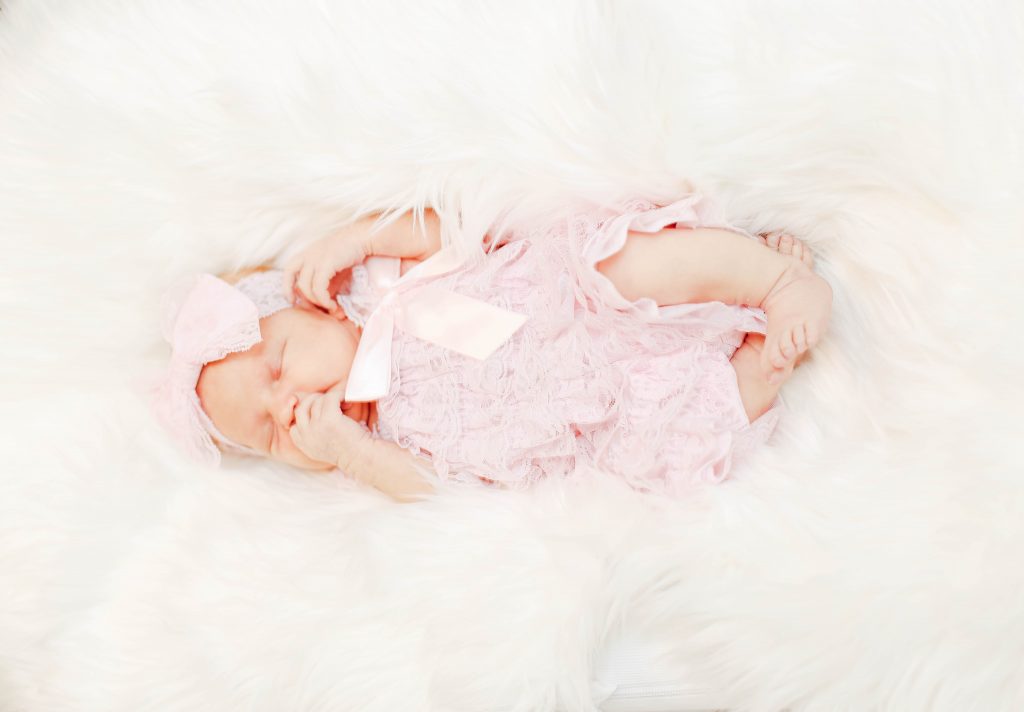 Dress: ASOS // Lipstick: Velvet Teddy // Glider: Wayfair // Hunter's outfit: Etsy
---
Shop the Post