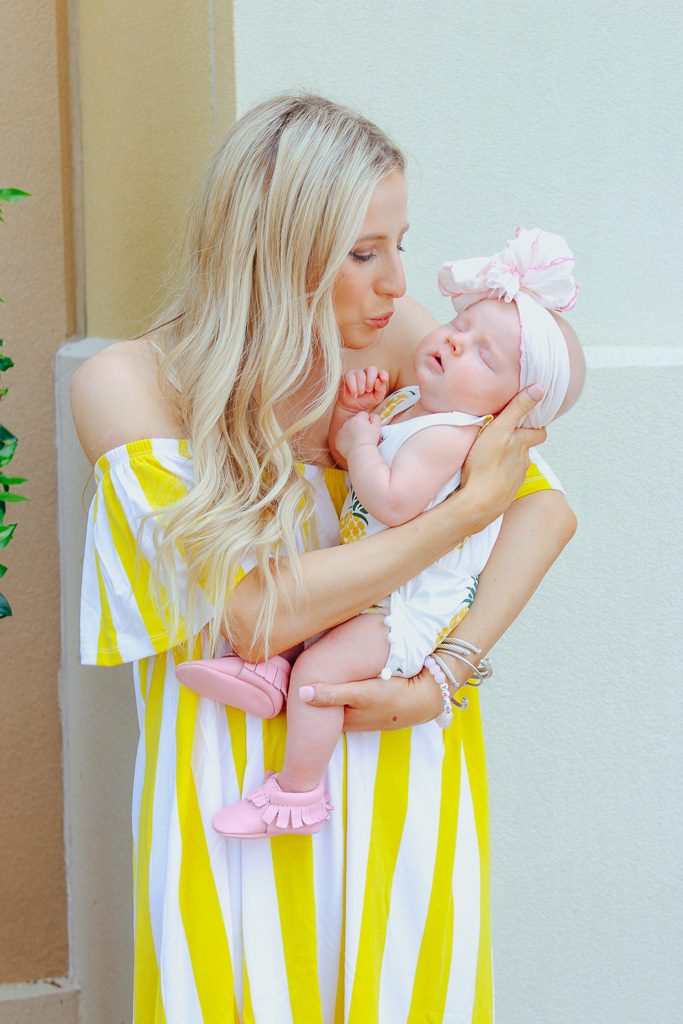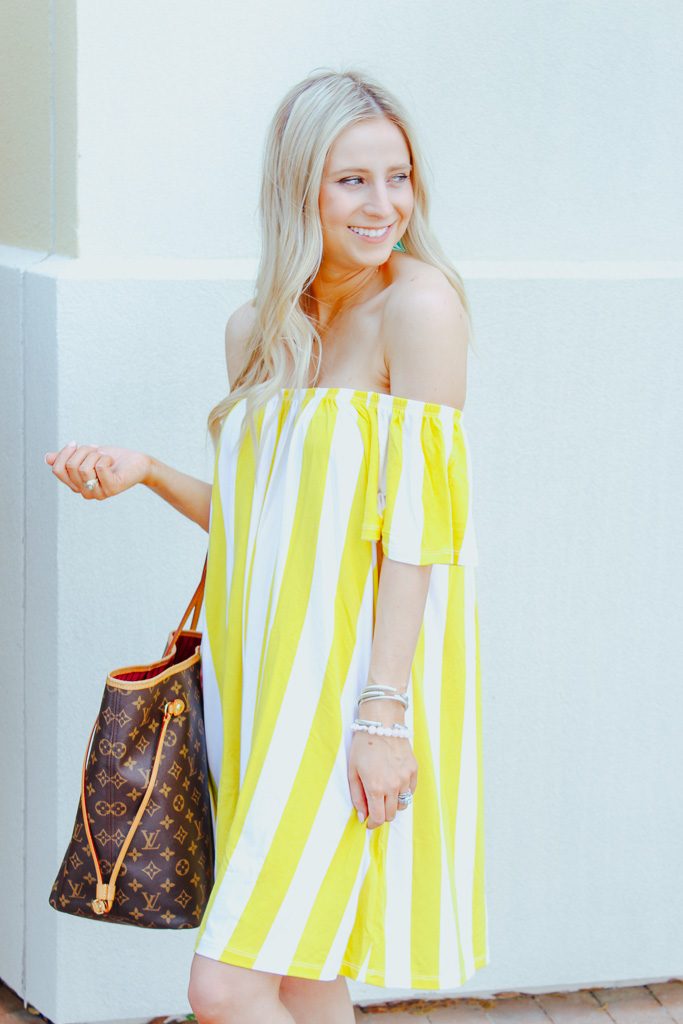 Today is my first day back at work so send positive thoughts my way! I'm so thankful that Hunter will be staying at home with me. We hired the sweetest nanny who Hunter already adores! Our nanny started yesterday with a half day to get the hang of things around our home. Hunter is constantly smiling and giggling at her, it's so sweet. You may be wondering why I would need to hire a nanny if I work from home. Sometimes I spend most of my day on phone calls and meetings. A lot of these meetings are with clients and unfortunately I would not be able to give Hunter the attention she would need during the day. I didn't have the heart to take Hunter to daycare while I would be at home, I know that's probably selfish of me but I just couldn't! I'm so glad that Hunter will be at home while I work so I can sneak in some kisses and smiles during the day. I know this will make the transition of going back to work a little easier!
 One of my favorite stores lately has been ASOS! I find myself constantly browsing their site and ordering things, oops. One of the reasons why I love shopping there so much is because almost everything is so affordable. This cute little dress is only $29! I love how bright the yellow is, it's so perfect to brighten up your wardrobe for Spring and Summer. This dress would be perfect for a day at the beach or to just pretend like you're heading to the beach! In my case, I'll be pretending for a while considering I used almost all of my vacation days for my maternity leave. I have been loving easy looks like this one because now I have myself to get ready and my tiny human. I don't get to spend as much time figuring out what I want to wear sometimes so dresses like this are so easy to throw on and go!
Thanks so much for reading!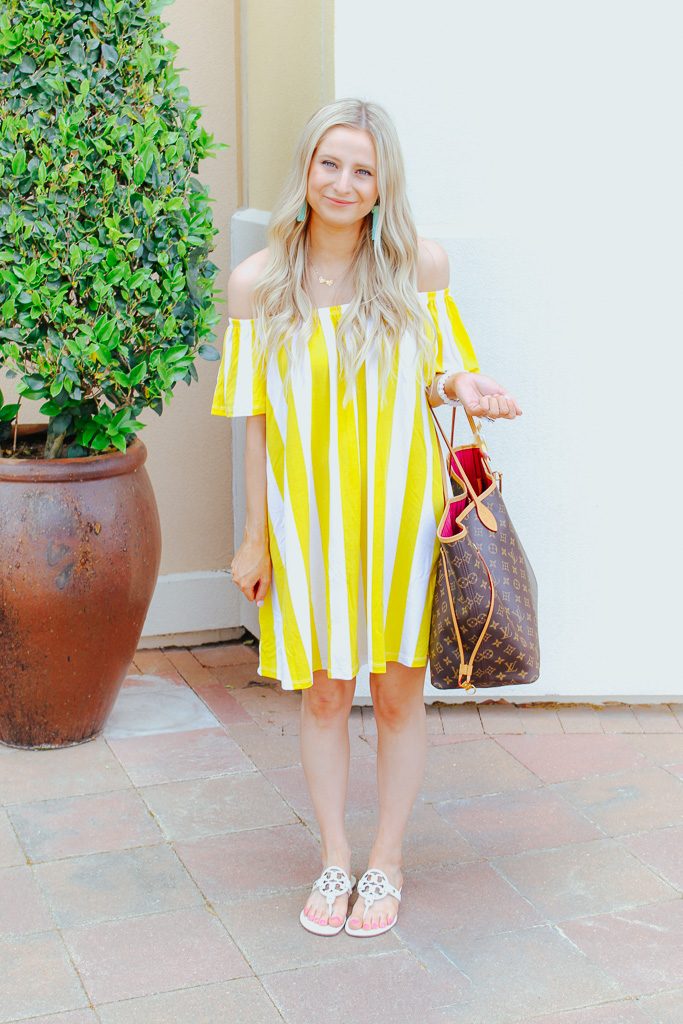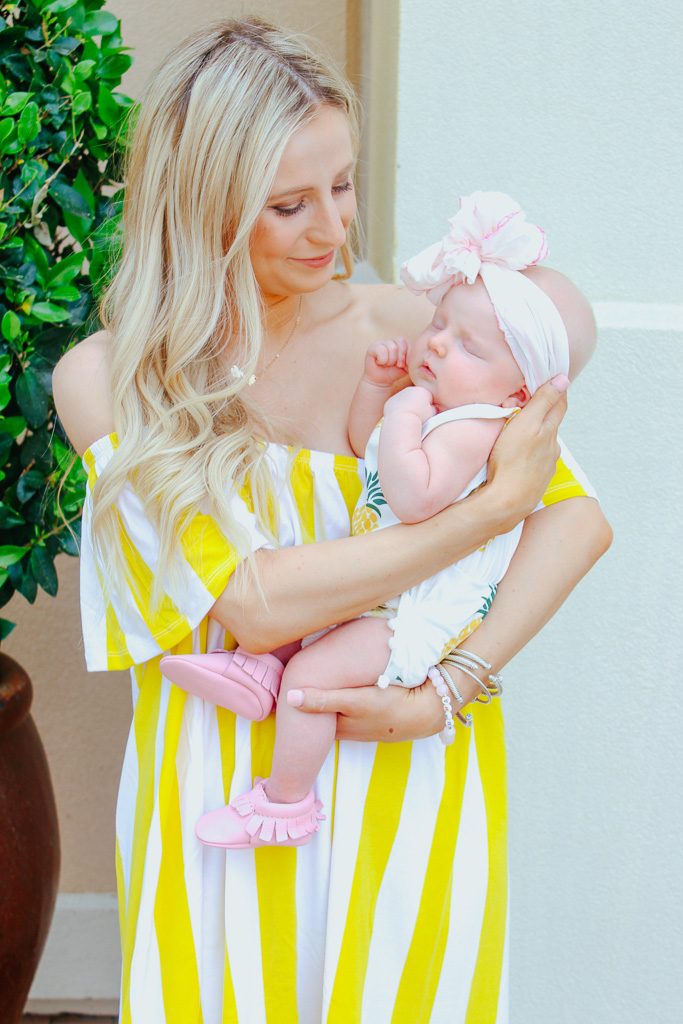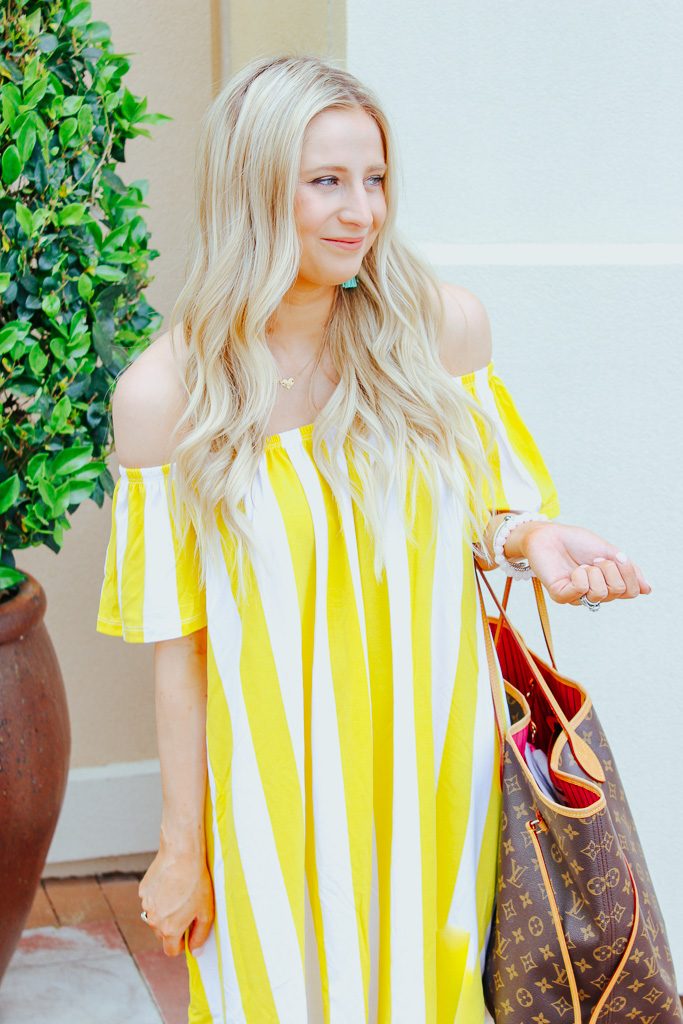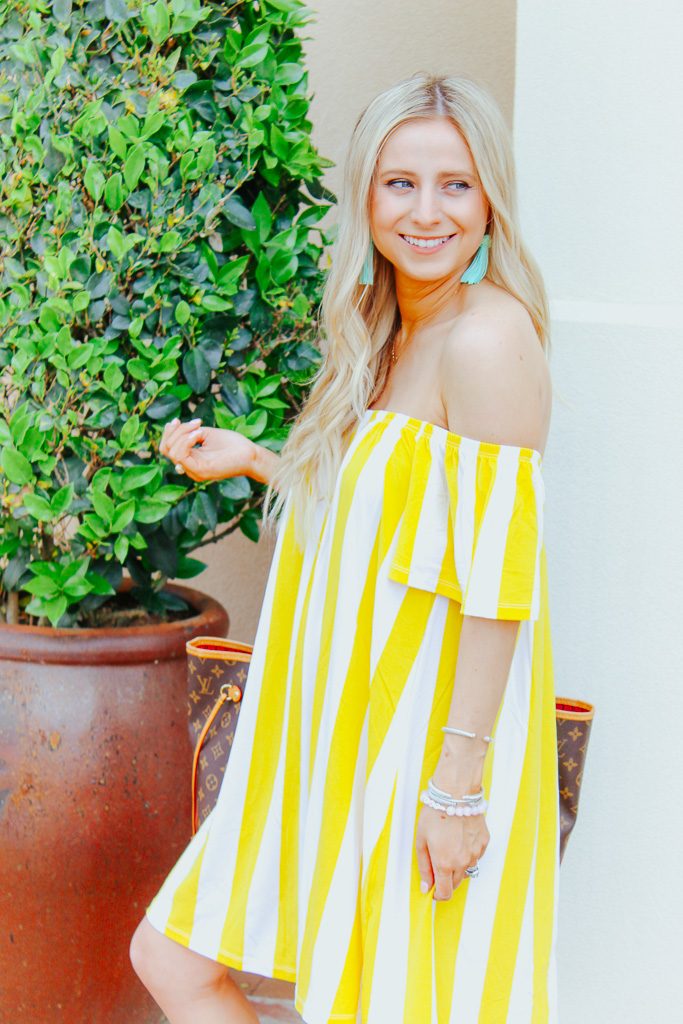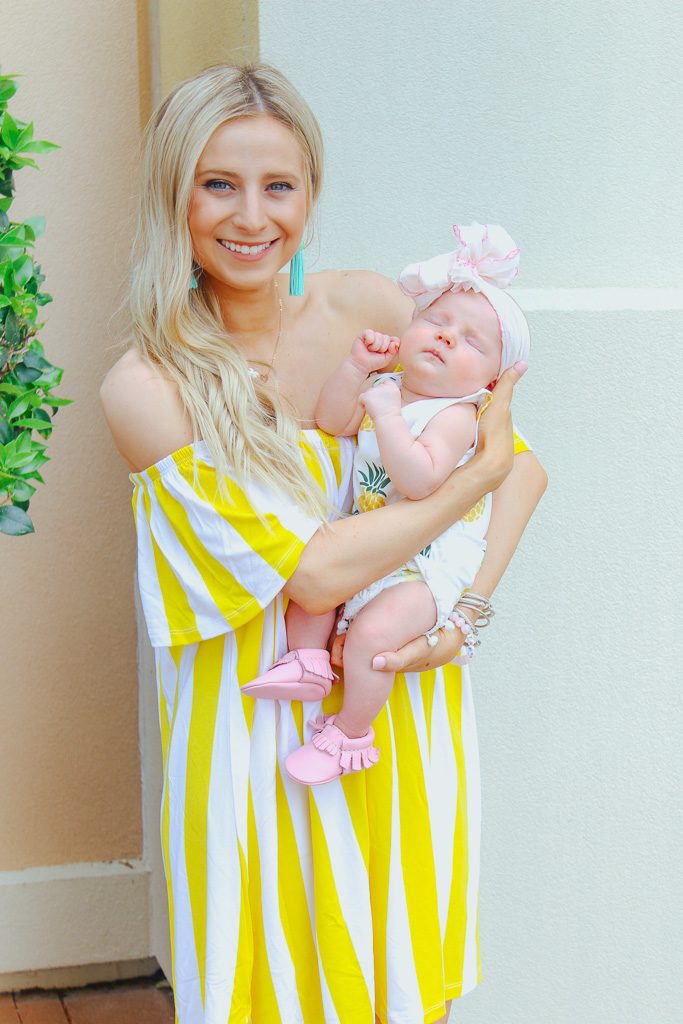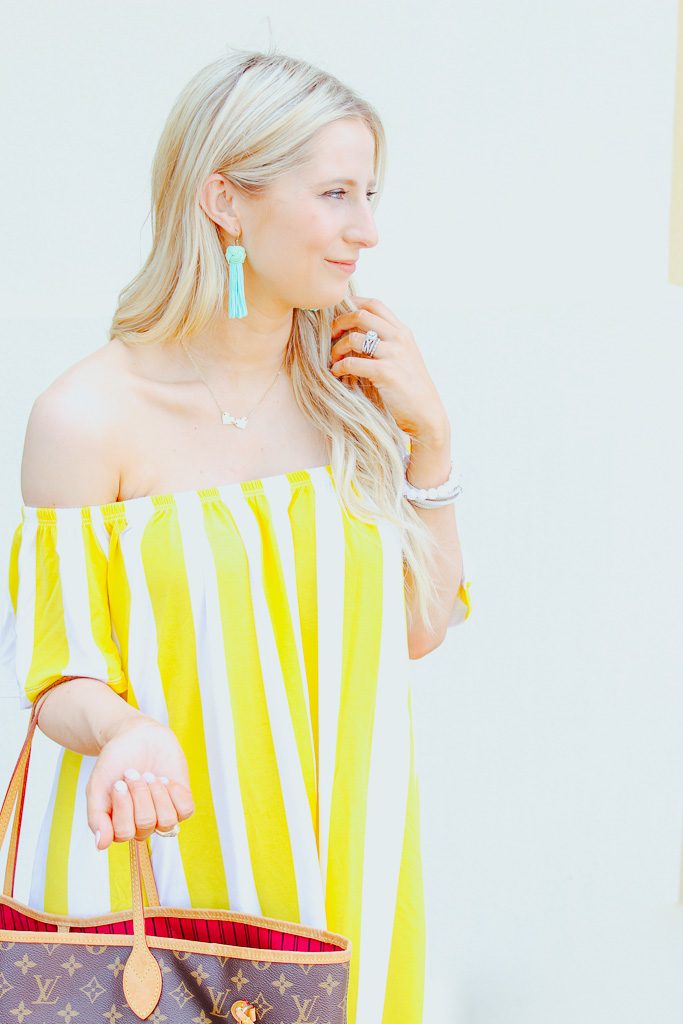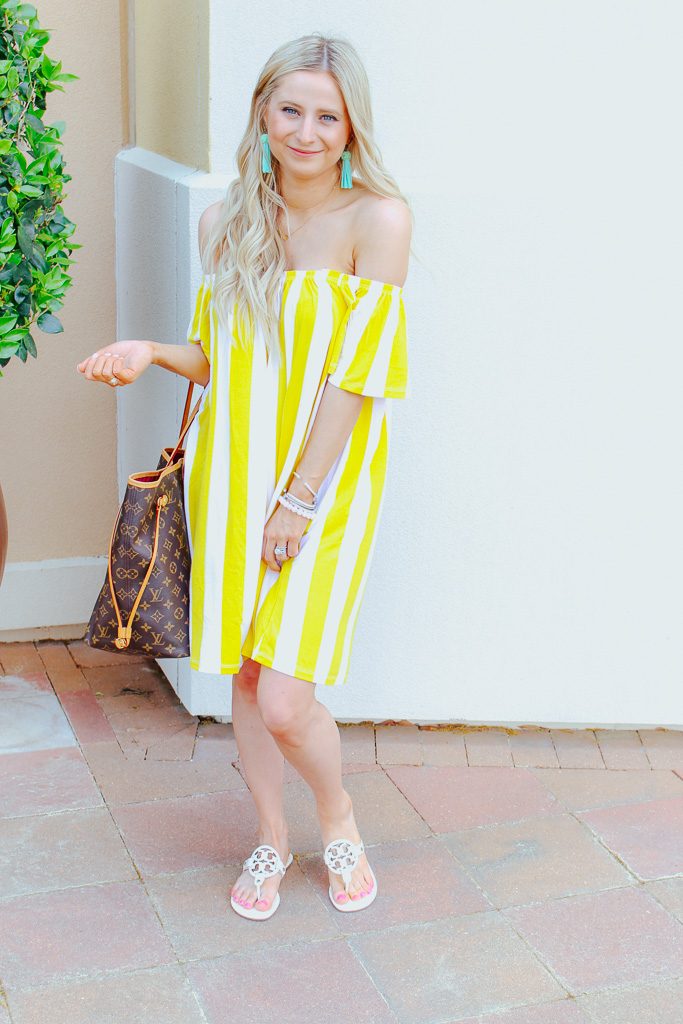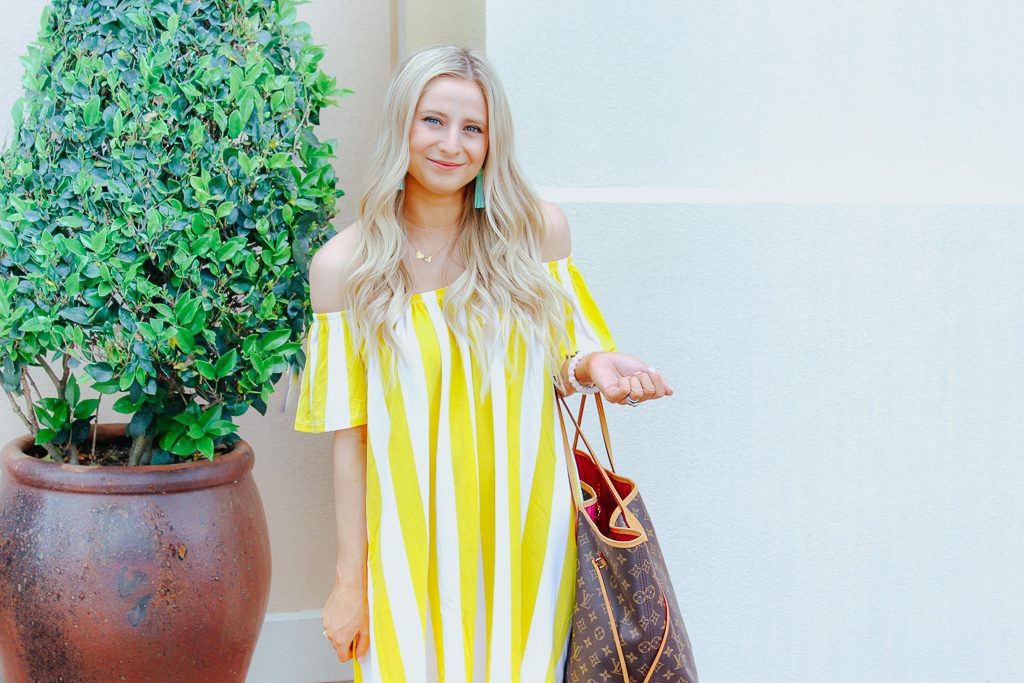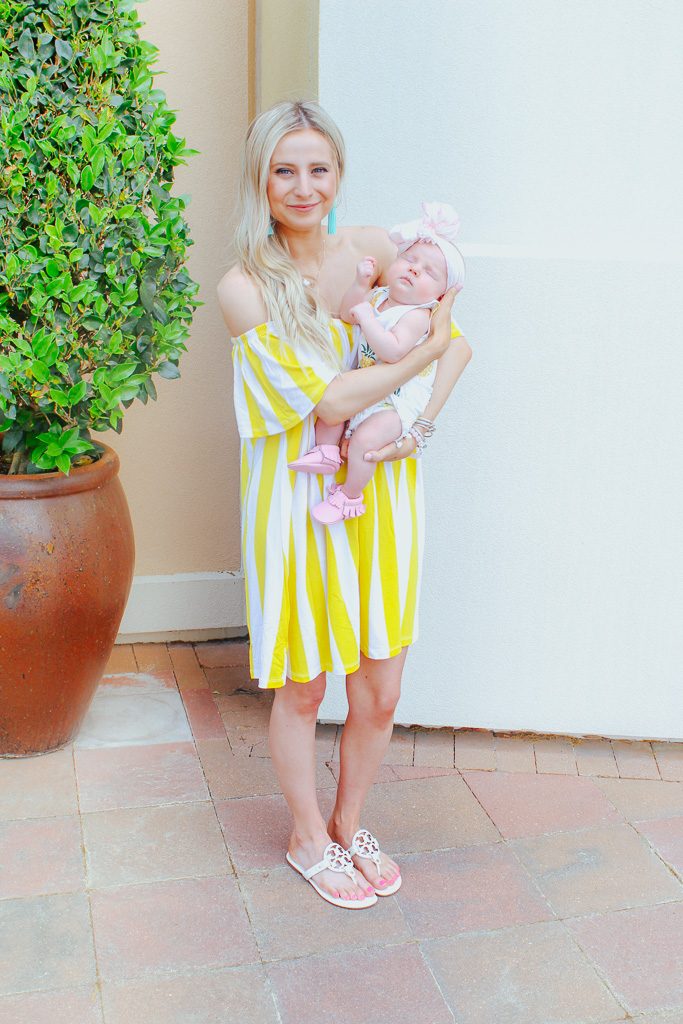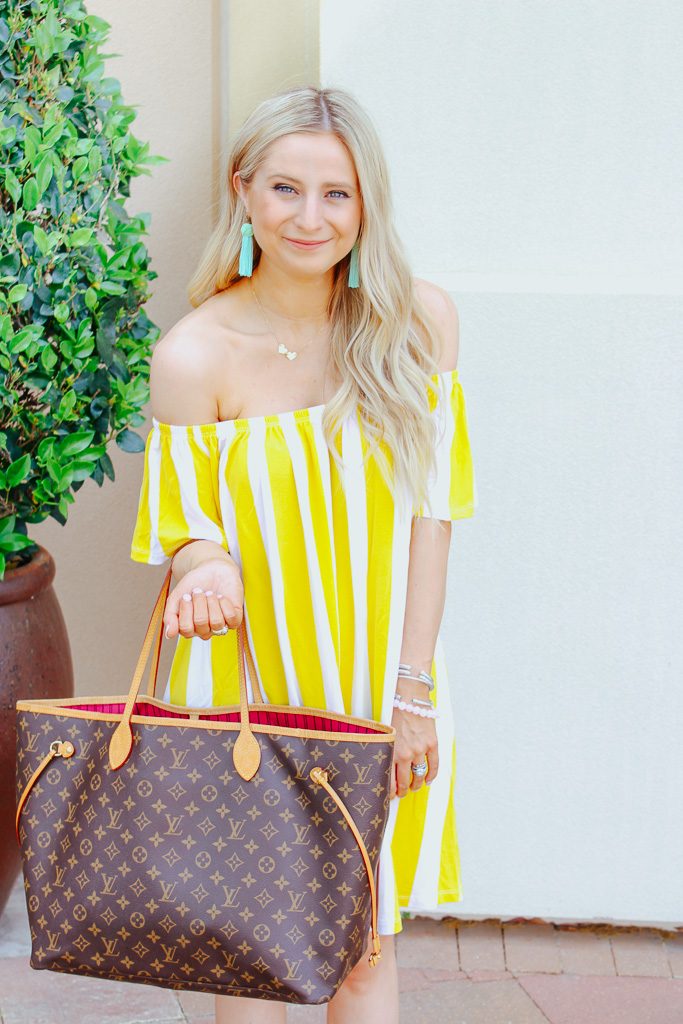 Dress: ASOS // Shoes: Tory Burch // Bag: LV // Earrings: Sugarfix // Necklace: Taudrey // Lipstick: Velvet Teddy
---
Shop the Post