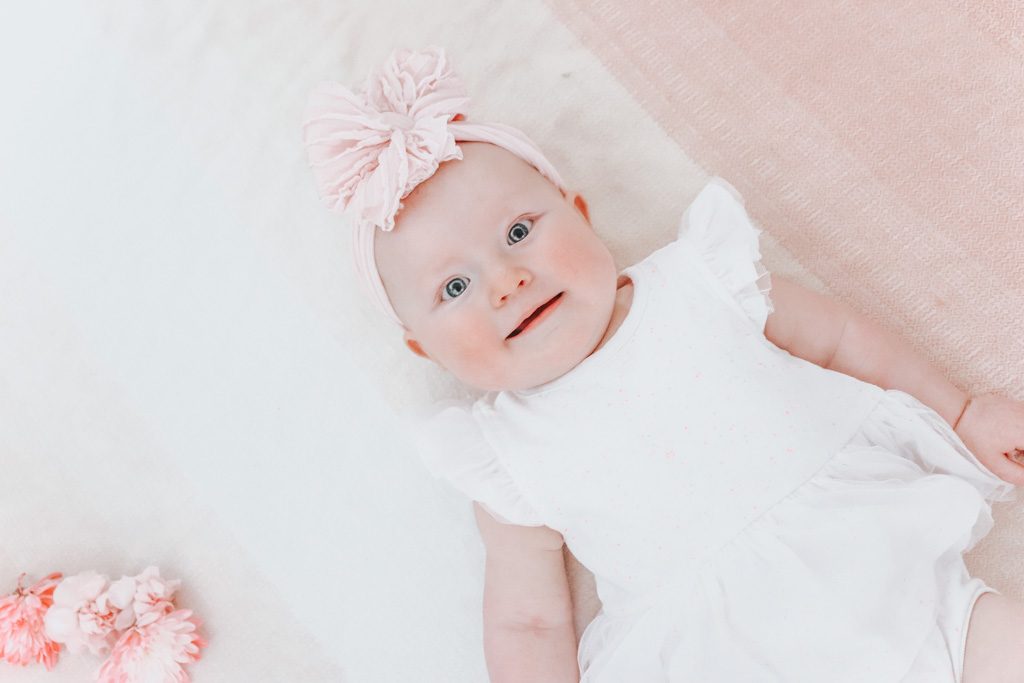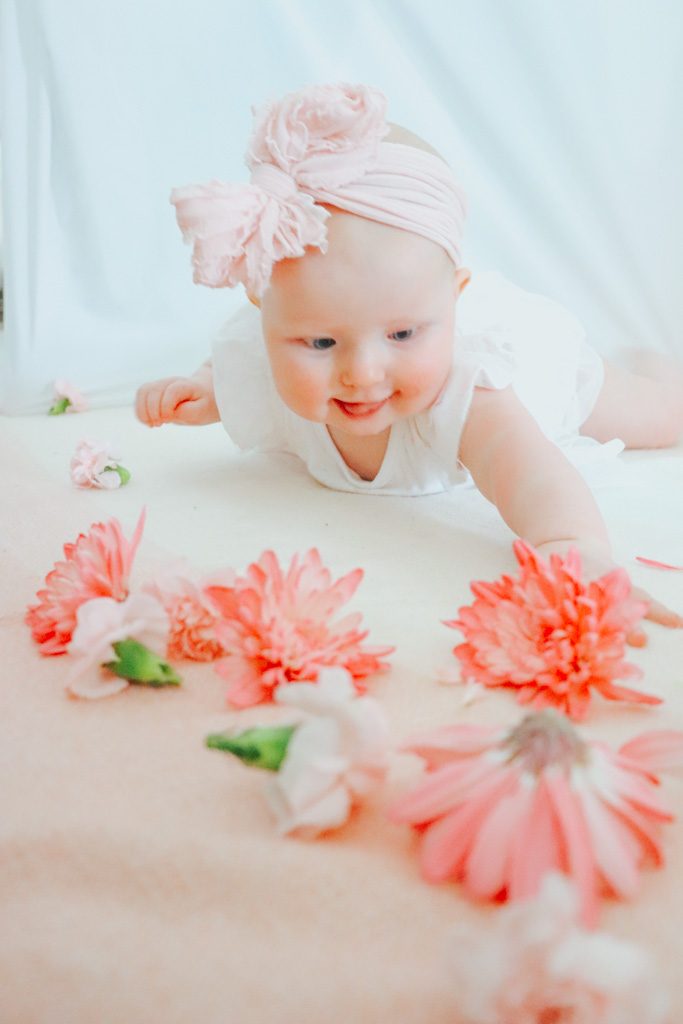 Half a year with Hunter?? How is that even possible! This month has been the best yet! Hunter is developing her little personality and it is the best! She is the sweetest and happiest little girl. I don't know what Mason and I did to deserve Hunter but we are so happy she is ours! We tote her around everywhere with us and she takes it all like a champ. She only complains if she is hungry or wants to be held. She does want to be held a lot though, she might be a little spoiled.
We have started feeding Hunter solids and it has been so much fun!! She has only been eating solids since her six month checkup last week so not even a week but we have enjoyed every moment. I'm not quite sure if she has haha She started out with Oatmeal mixed with breast milk and she liked that. We tried green beans… Hunter is not a fan. Her face when she tried them was priceless. We tried sweet peas this past weekend and I think she only tolerated them. Girlfriend wants the sweet stuff but she is going to have to try her veggies first!
Hunter is so strong y'all. She still has no interest in crawling… of course. She can stand by herself for periods of time if she has something to hold onto. Mason was about to give her a bath the other night and she was just standing holding on to the edge of the tub for the longest time!! It's just so cute to watch her stand with her chunky little legs. I really think she will try to walk before she crawls. If you hold her hands while she stands, she tries to take steps. How is that even possible?? She also sits by herself but falls over when she isn't focused on sitting. She gets distracted by the animals all the time. She LOVES her cats and Winston. She screams and kicks her legs when she sees them, I love it.
Hunty loves to eat her feet, as you can see in these pictures. She constantly wants to chew on her feet. Socks and shoes never stay on her feet. I always leave the house with her feet covered and then in the car she ends up pulling off her socks or shoes and trying to eat them. We proceed to put them back on and it's just a never ending cycle of putting them on and her taking them off. One day, I'll win.
Thanks so much for reading and loving our sweet Hunter girl!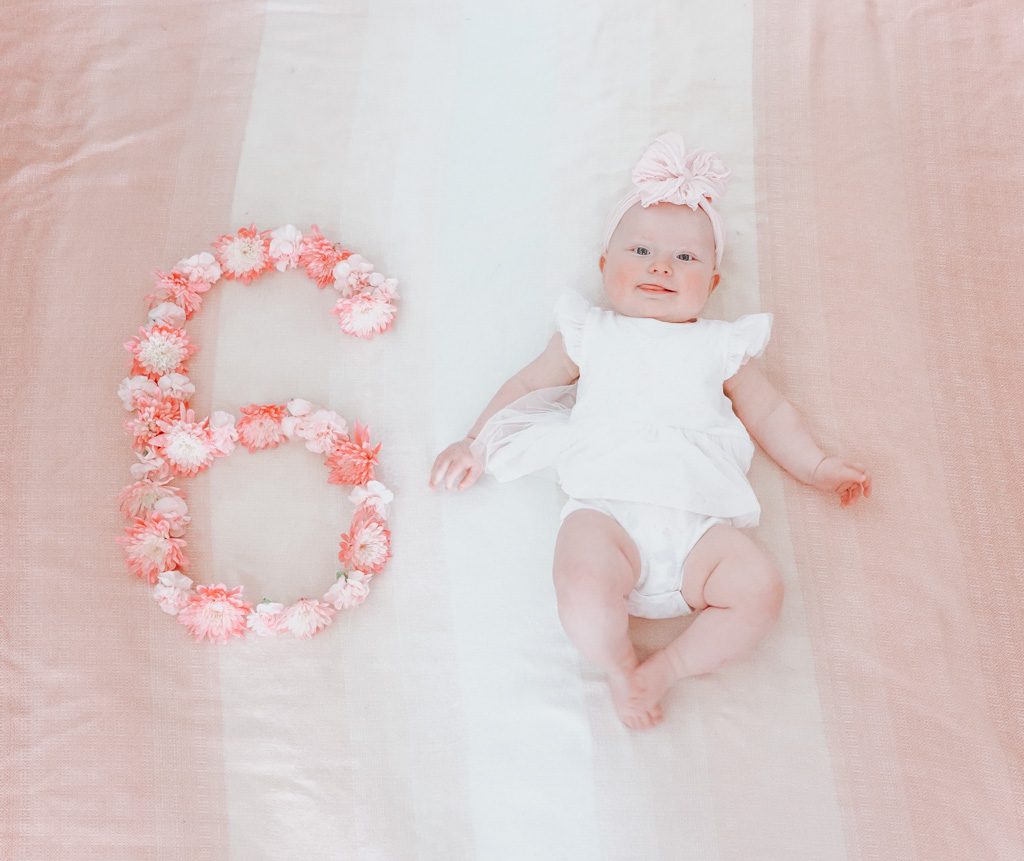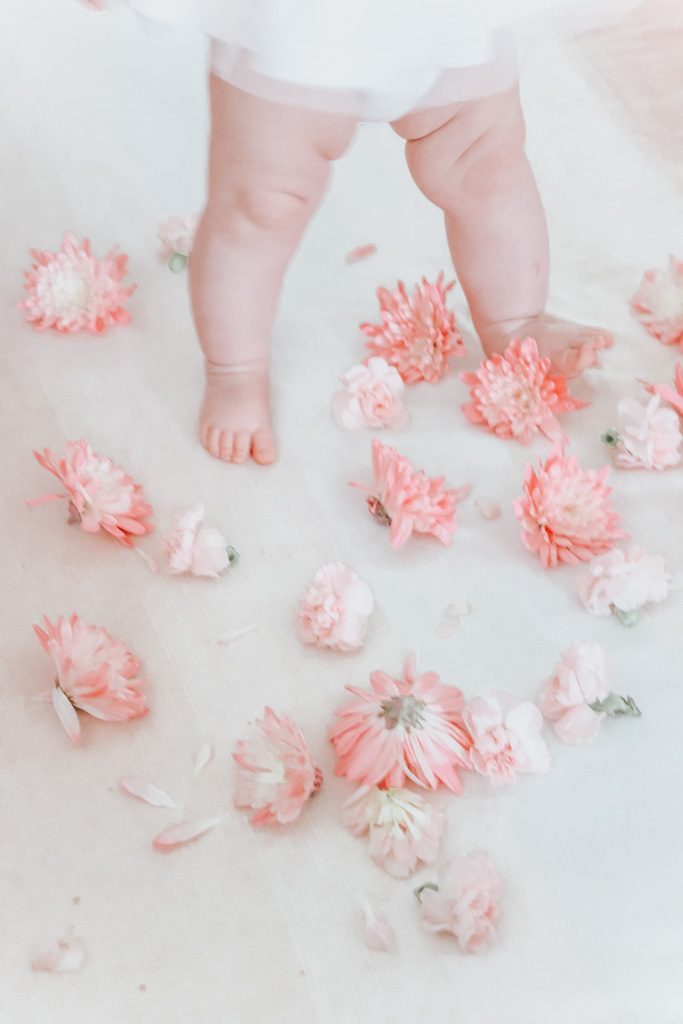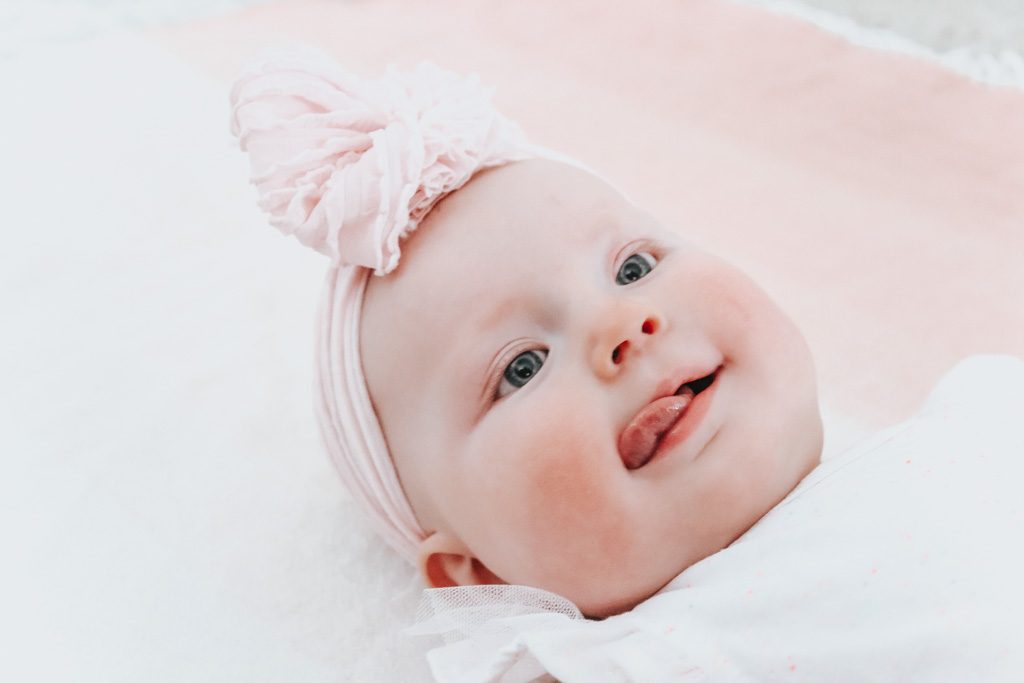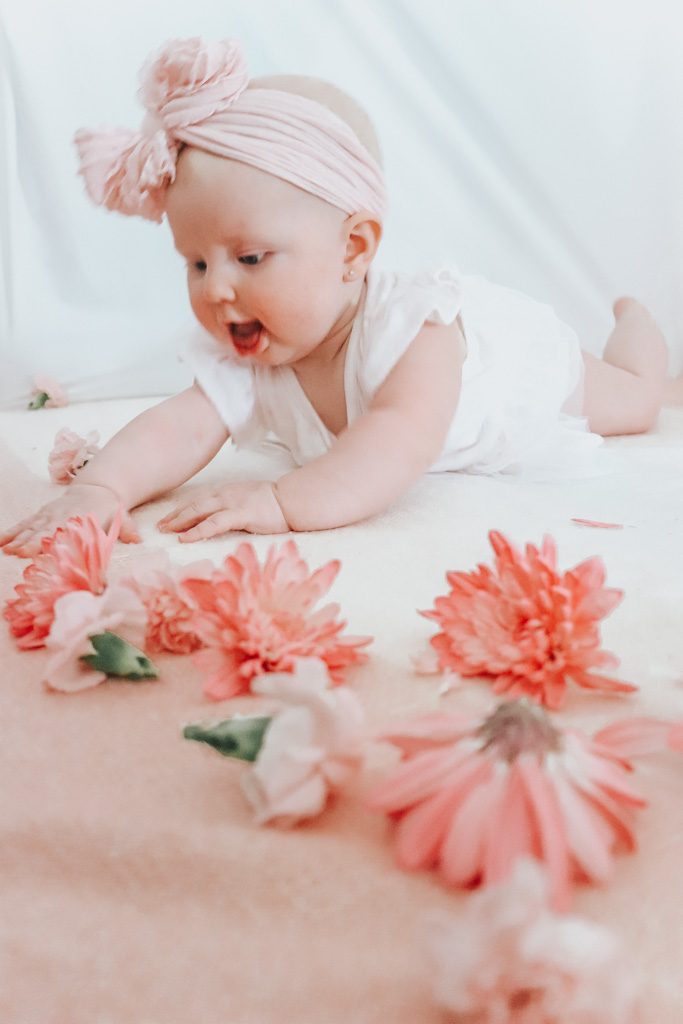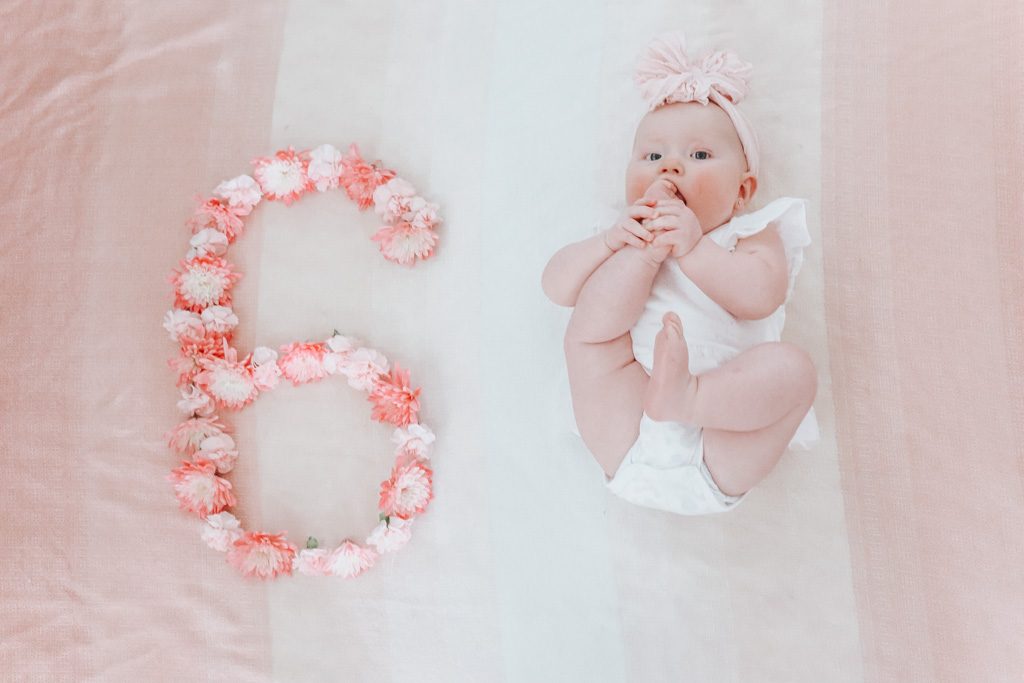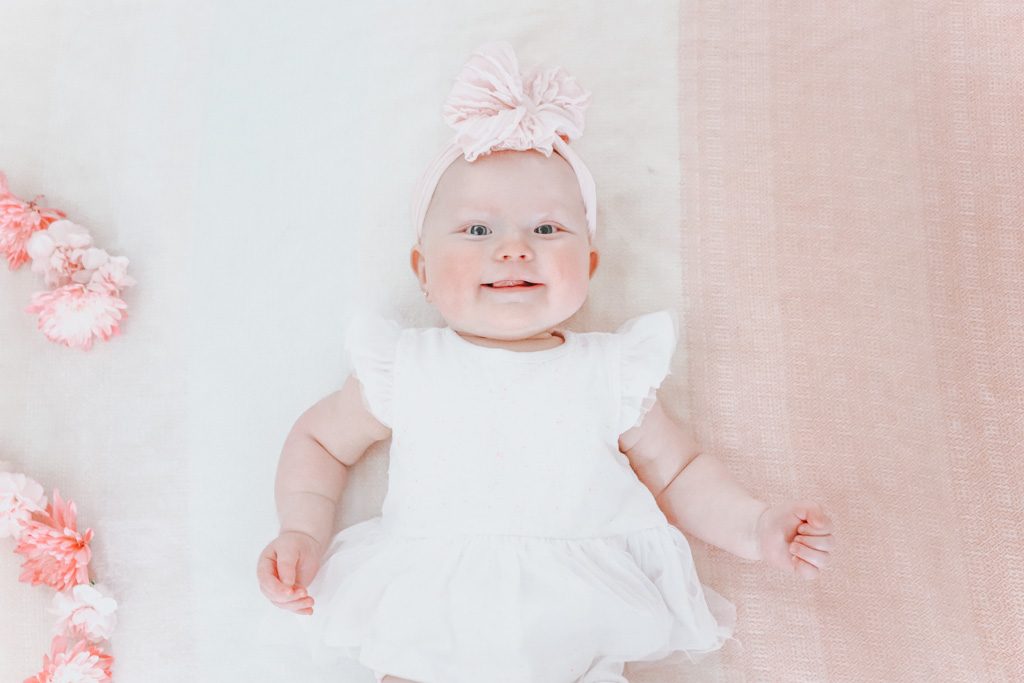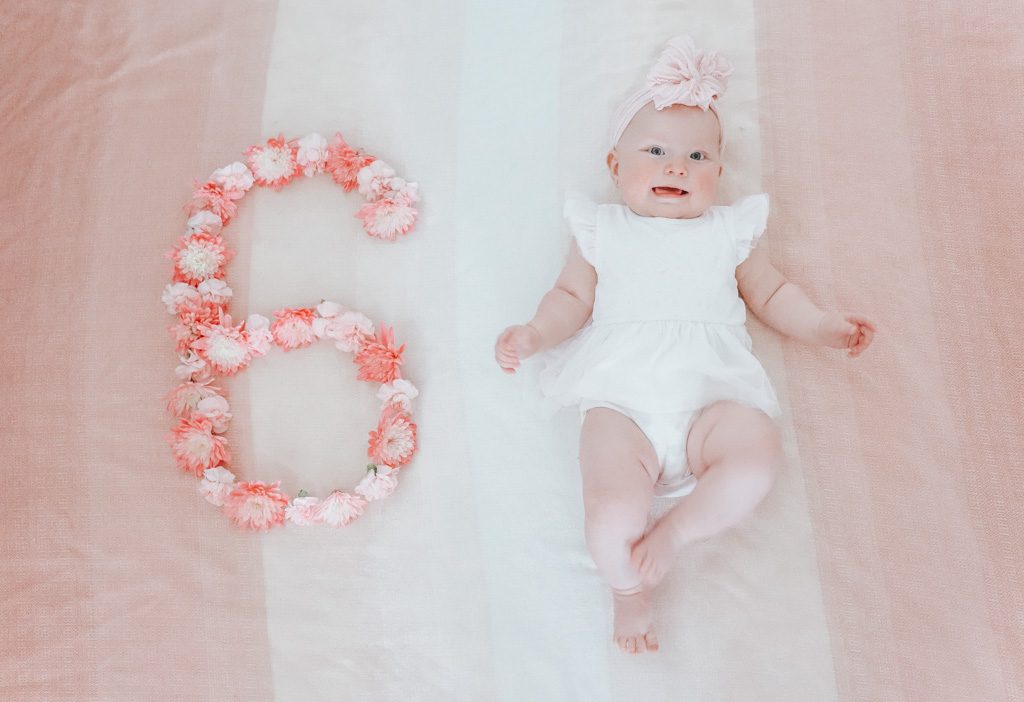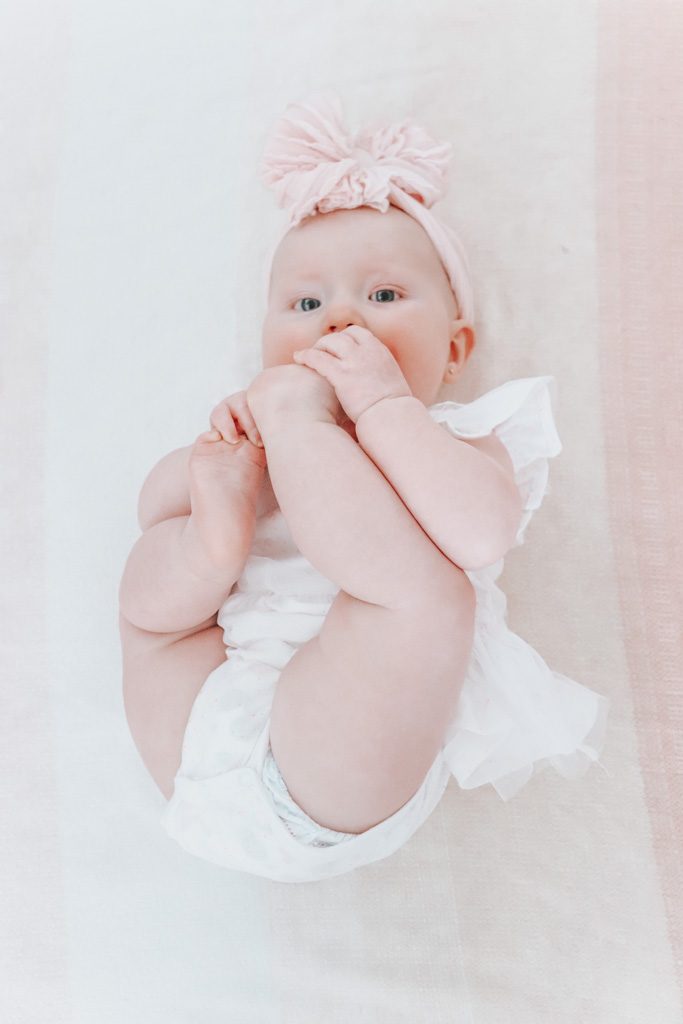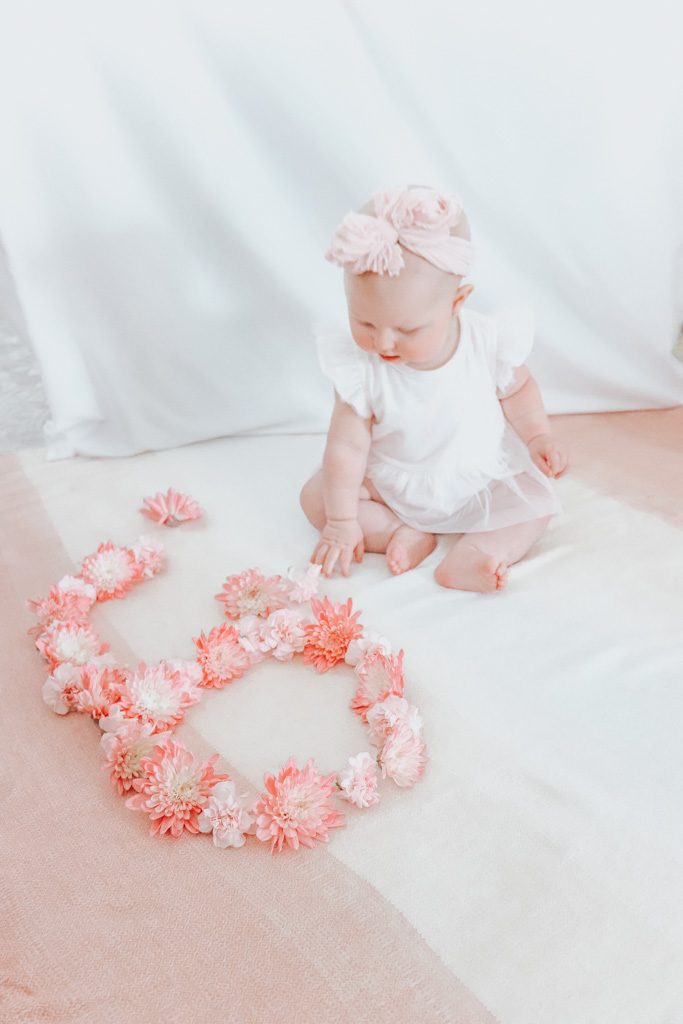 Hunter's Outfit: Freckles