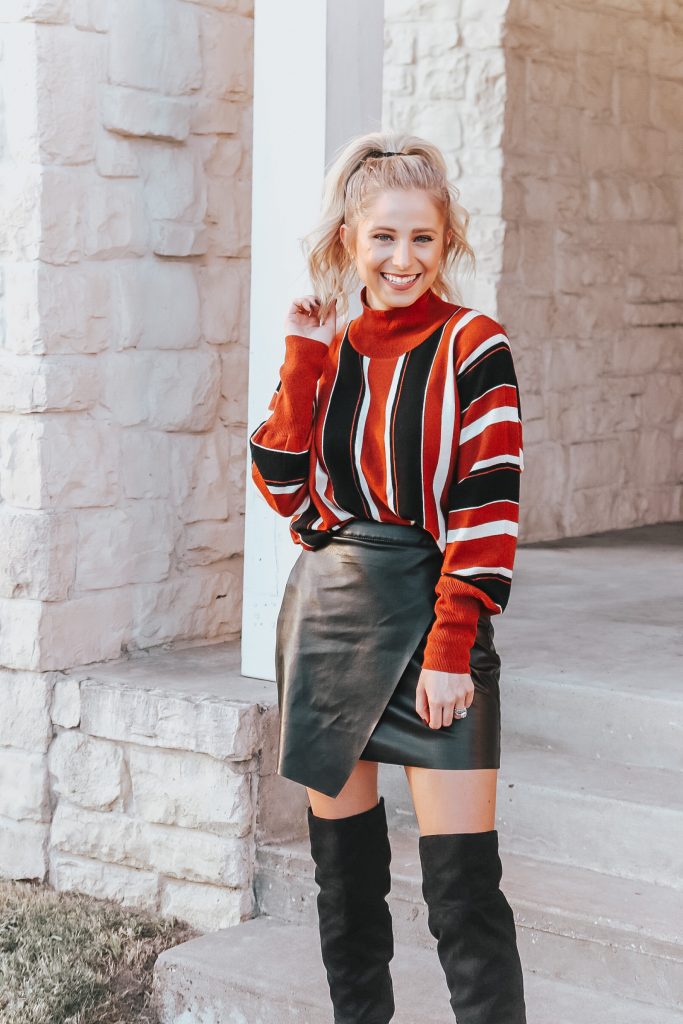 I've got that Friday feeling!!! Yesterday, was my "Friday" at work so I'll just be sleeping in and enjoying some relaxation time today! LOL I WISH! I have a big day planned and I'll be sharing everything on my Instagram stories. Definitely follow along on Instagram! I also have something exciting for y'all at the very end of this post but don't skip ahead!!! I'm attending my first event by myself tonight and I am so nervous! I'm not one to ever really do things or go to things by myself. I always drag someone along with me. I definitely am not the person to go eat a meal by myself, this is so scary to me. I know it's beyond ridiculous but I am who I am. I've been prepping myself for this event all week, my main pep talk to myself has been "If you can go through sorority recruitment, you can go to a dang event by yourself!" 😂 How do you guys give yourself pep talks? I'm not very good at it! So wish me luck! I know I'll have the best time once I'm there!
I bought this leather skirt specifically for the Taylor Swift concert because of course, I needed a new outfit!! 😜 I already had a leather skirt but I had bought it forever ago from forever 21 so the quality is not the best. I still have it but I just wanted a better quality one. I really liked the hem on this one and it's such a staple piece for the Fall and Winter so it will be so repeat. Now for the best part of this look, this sweater!! It's is so stinking soft and cozy. I've already worn it more times than I would like to admit but when I find something cozy, I live in it! It also pairs so cute with jeans, seen here. Now I'm just thinking of the million other ways I can wear it while the weather is still amazing. Thanks so much for reading!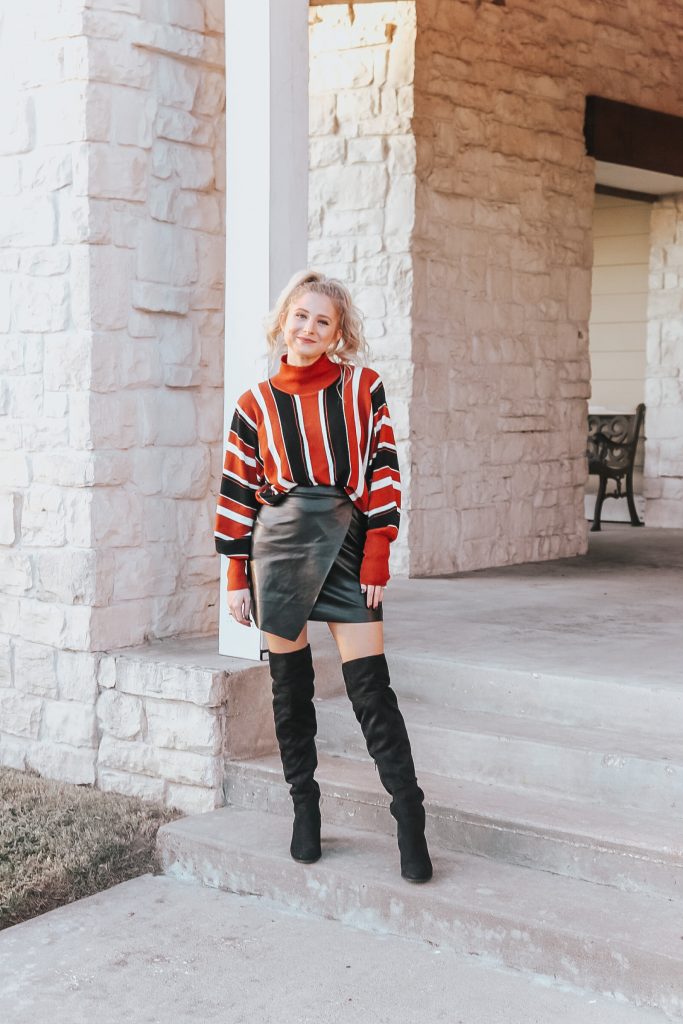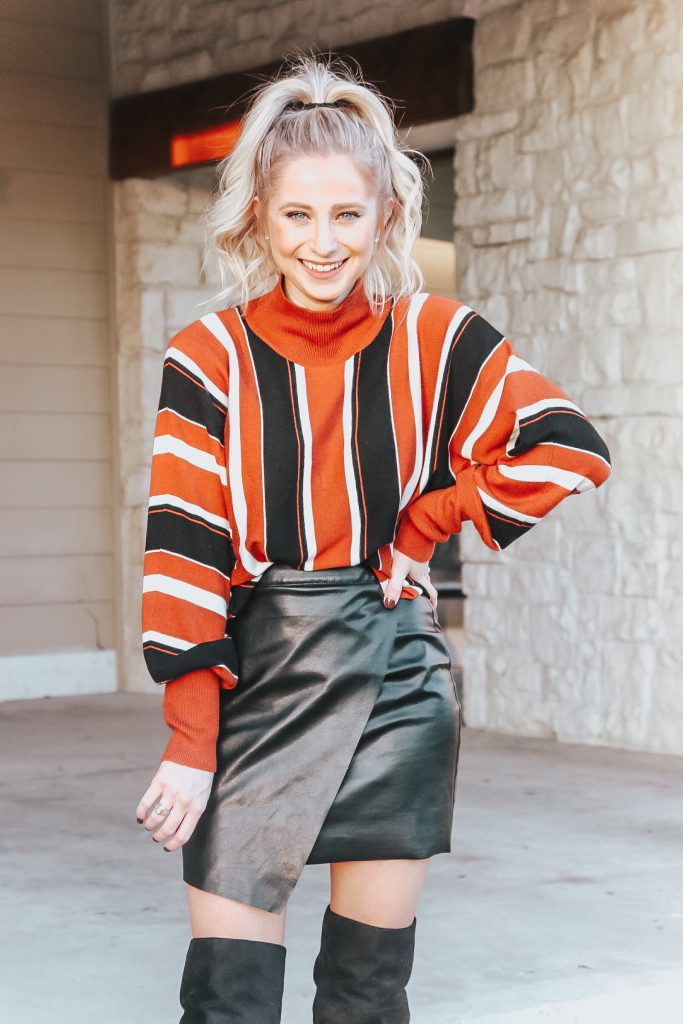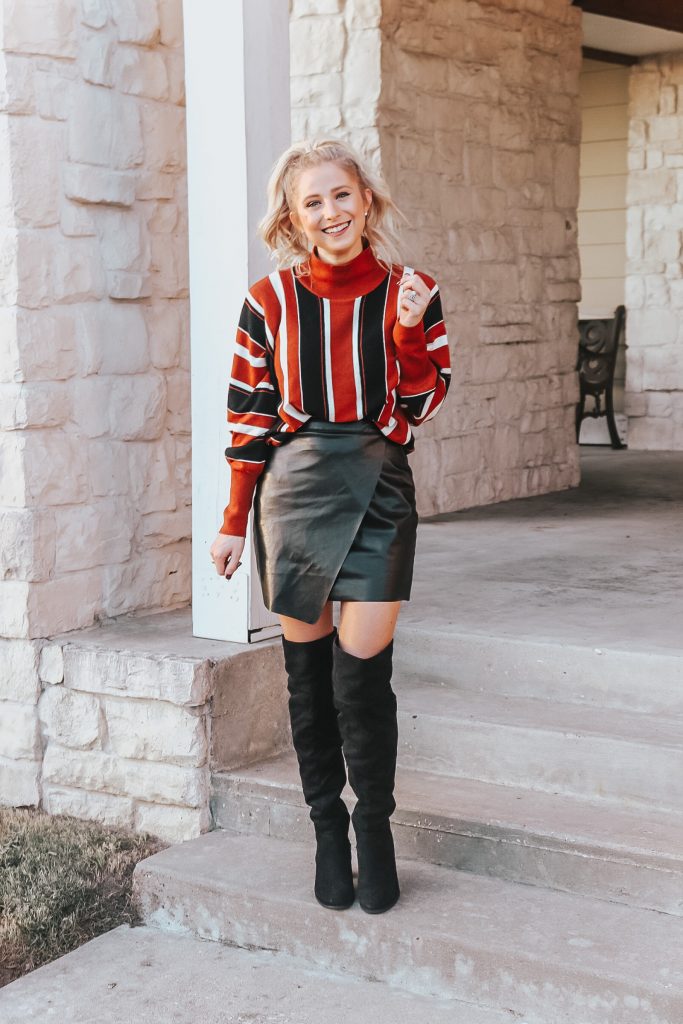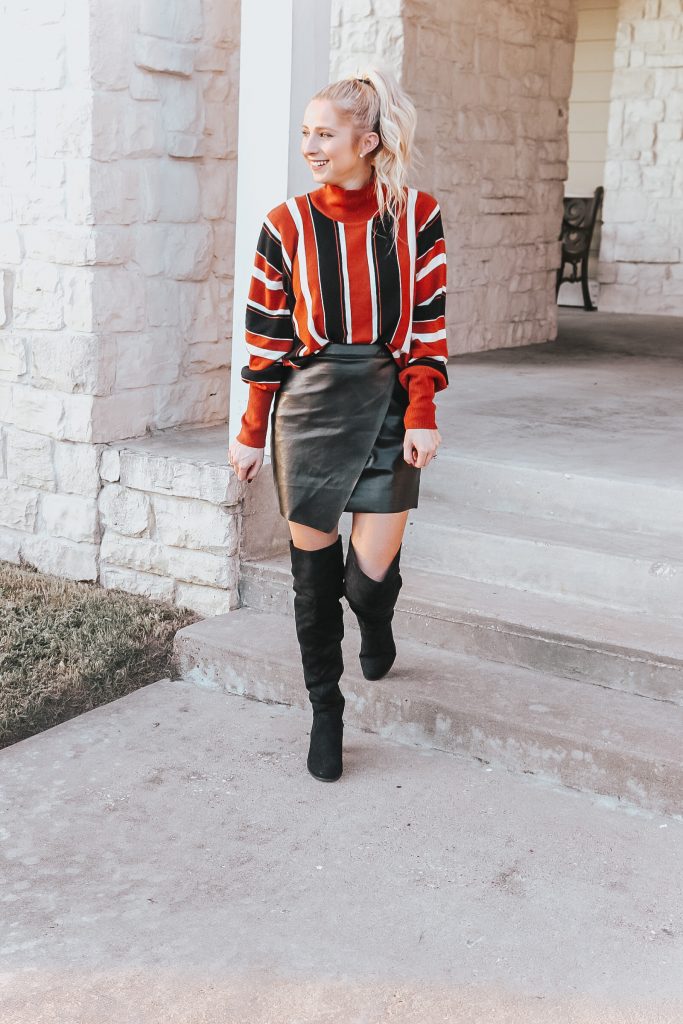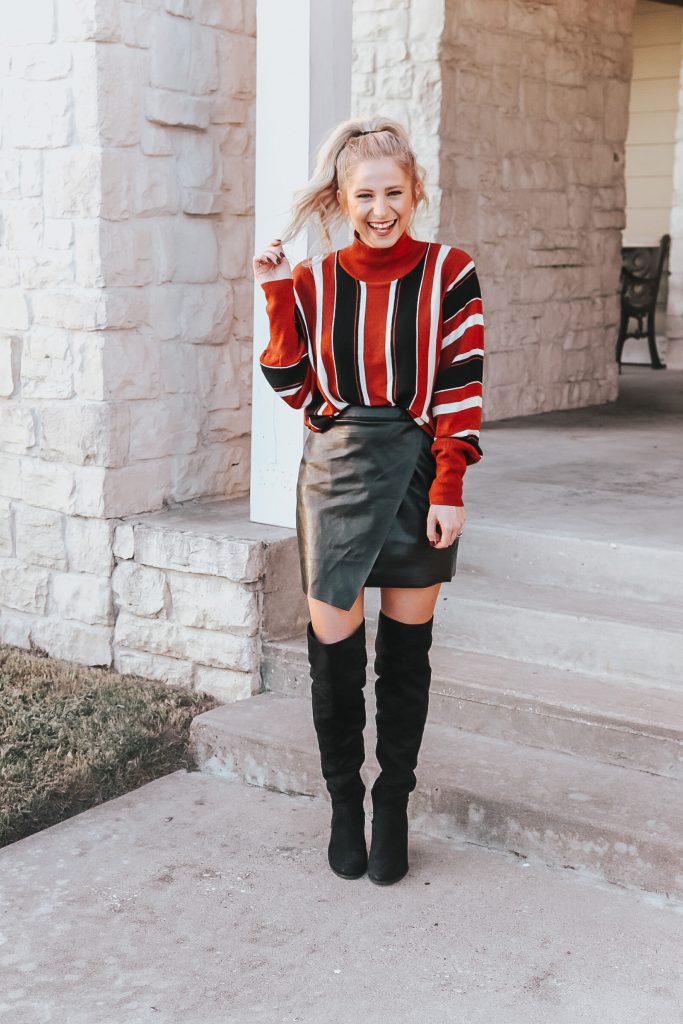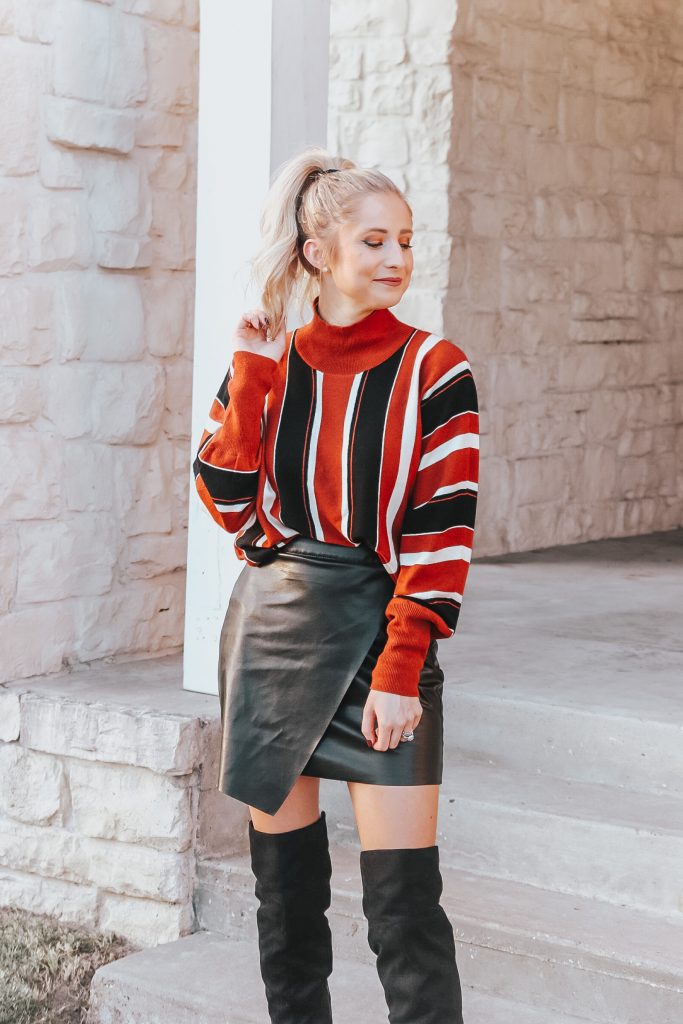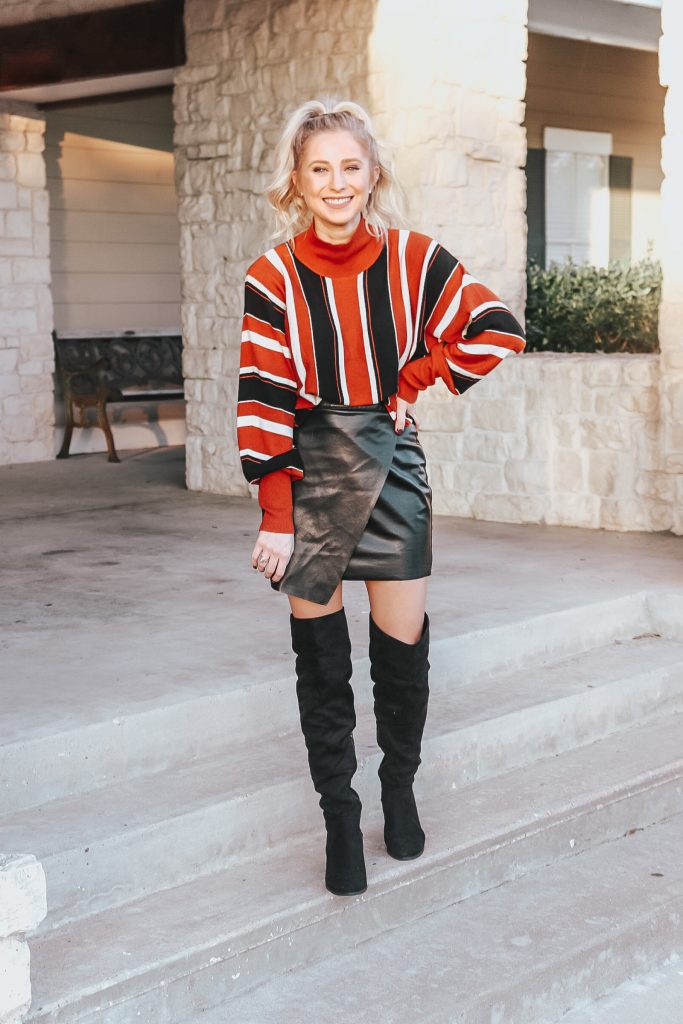 Sweater: Leith // Skirt: ASOS // Shoes: Old, Similar (Just bought these) // Lipstick: Velvet Teddy
---
Shop the Post
---
Now…it's time for a fabulous giveaway!
I've teamed up with an amazing group of bloggers
to give YOU a chance to win:
a $750 Nordstrom Gift Card, just in time to shop for the holidays!
Simply enter below by completing the rafflecopter.
You'll receive one entry per completion.
This giveaway is open to the U.S. and Canada only and runs until 11/9.
Winner will be announced here. Good Luck!
Void where prohibited.
By entering the giveaway you acknowledge that you are agreeing to complete each task,
which involves following, liking and subscribing to newsletters.