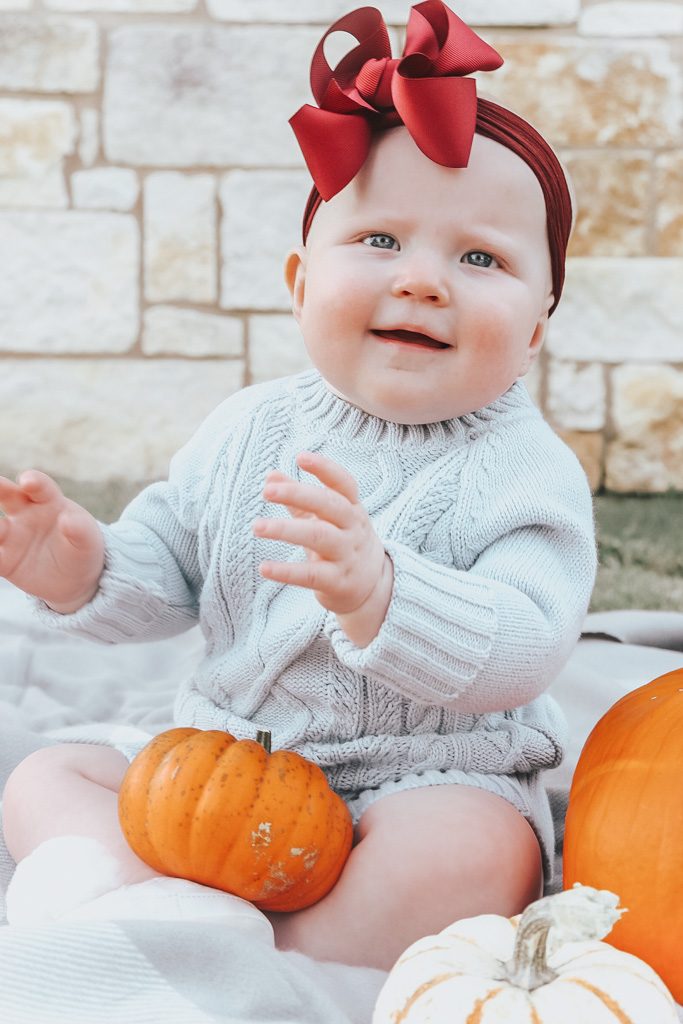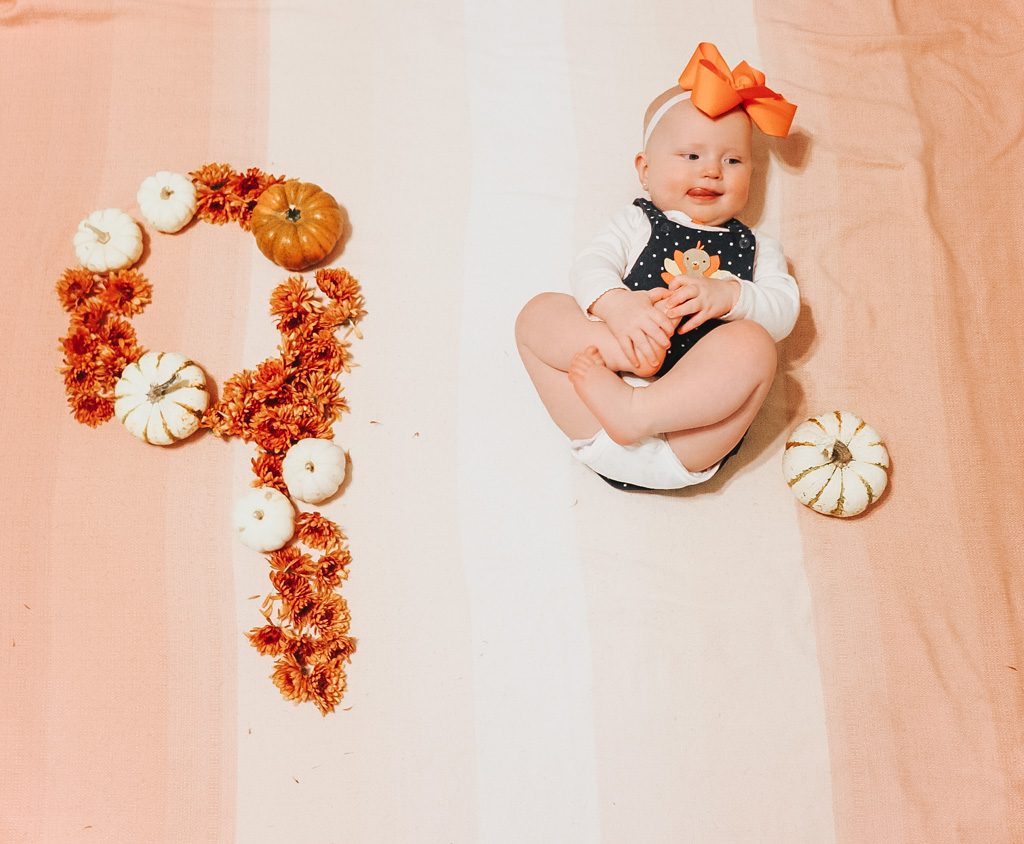 Hunter has now been in the world for as long as she was in my tummy! That is the strangest concept to me. While I was pregnant the time passed so slowly, I felt like I was pregnant for 2 years!! But the time since Hunter was born has FLOWN by! I feel like if I blink, Hunter will already be a year old. Time truly goes by quickly and I try to appreciate every second with my sweet little family.
Speaking of time going by quickly, you know what also goes quickly? HUNTER! She is a master crawler and is so quick. You have to be watching her constantly because if you look away, she's surely getting into something she shouldn't be. We have slowly started to baby proof the house. Since Hunter is so mobile now, we learn something new everyday that we need to baby proof! I think that might be the best way to baby proof, just set a baby free in your house and follow them around 
 She can now stand almost by herself! She pulls up on anything and everything and will let go and practice her balance! She's getting so good and will also take steps while she holds on to something. I really think she will be walking in no time.
My sweet little girl now has some not so sweet moments, as shown in one of these pictures!! She has learned how to throw little tantrums when she is not pleased. The first time she did it, it definitely caught Mason and I off guard and we just looked at each other like what the heck just happened!! She is a sassy little thing but I can't say that I'm surprised. Mason and I both have enough attitude for a village so we knew what we were getting ourselves into. She also bit me the other day when she was mad 
 That was a first and those little baby teeth are sharp! I wish I could say she's always the sweetest little baby but she has her moments as we all do.
I posted on my Instagram stories about baby led weaning the other day and received so much amazing feedback from y'all! I just wanted to explain my thoughts behind this. Lately, Hunter has not been a huge fan of the usual baby food purées. She will eat them okay but not great and then she just flat out refuses. She just started eating puffs and girlfriend is hooked!!! We put a few puffs at a time on her high chair tray and she LOVES them! I got me thinking that maybe she just liked the concept of actually being able to feed herself. So we have made a few things and cut them up for her and just put them on her tray. She loved it! So we're going to try some type of baby led weaning because I think she likes the independence and it's actually nice being able to eat while she does. I'll keep y'all updated on how this goes!
I have enjoyed every minute of being a mama thus far and feel immensely blessed to be able to write these updates every month. Thanks so much for reading!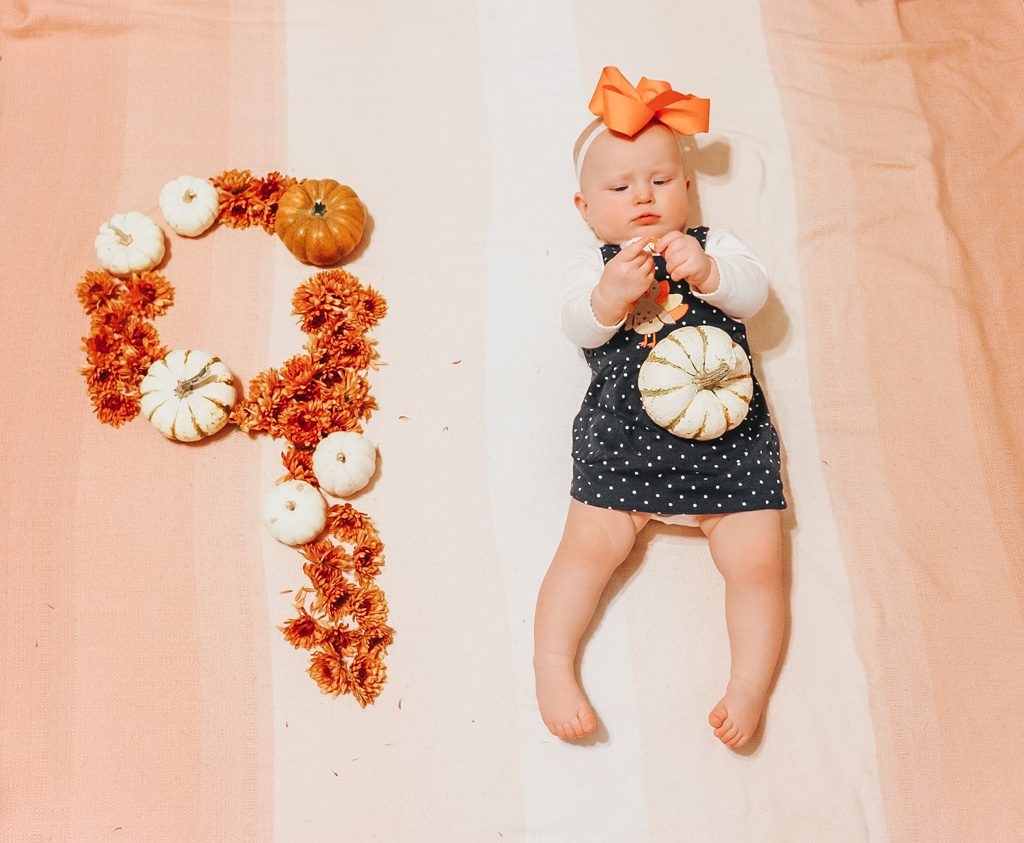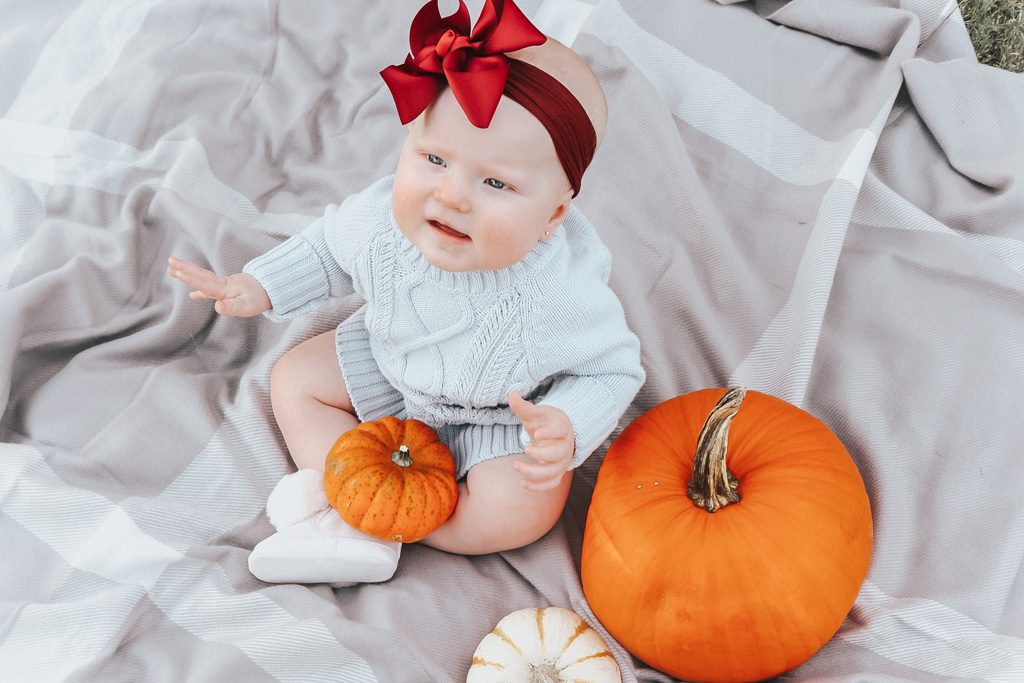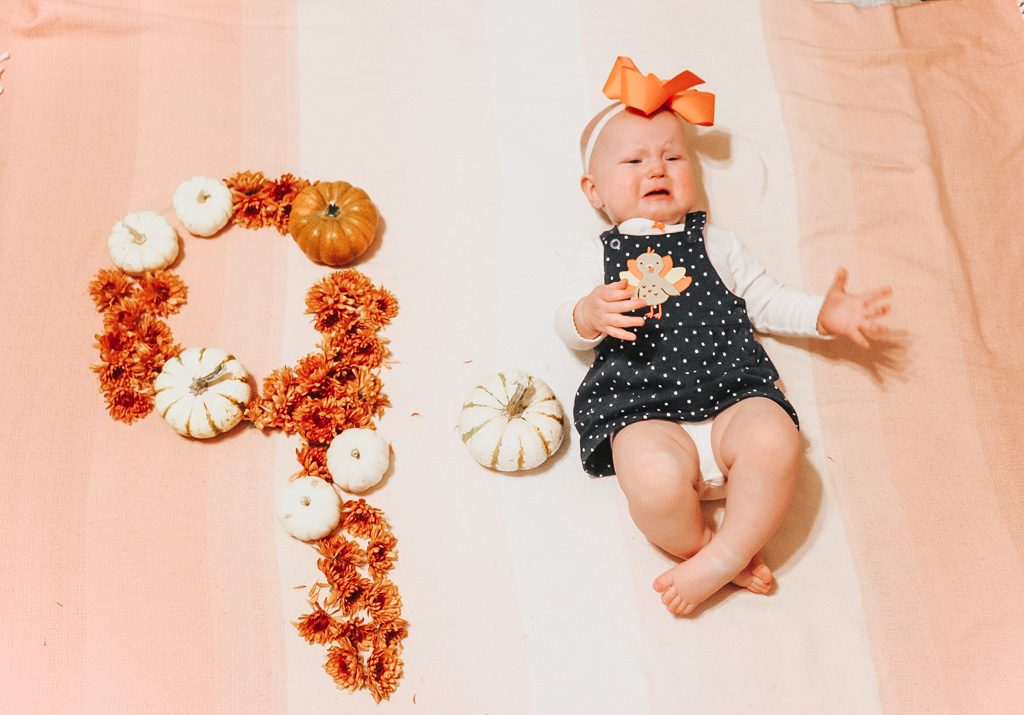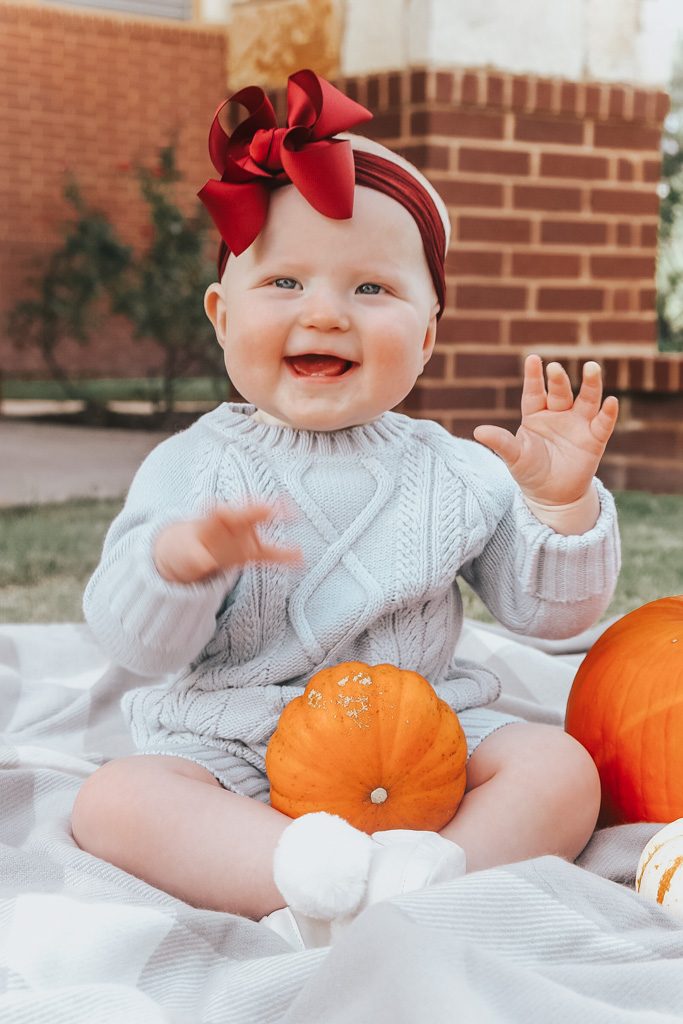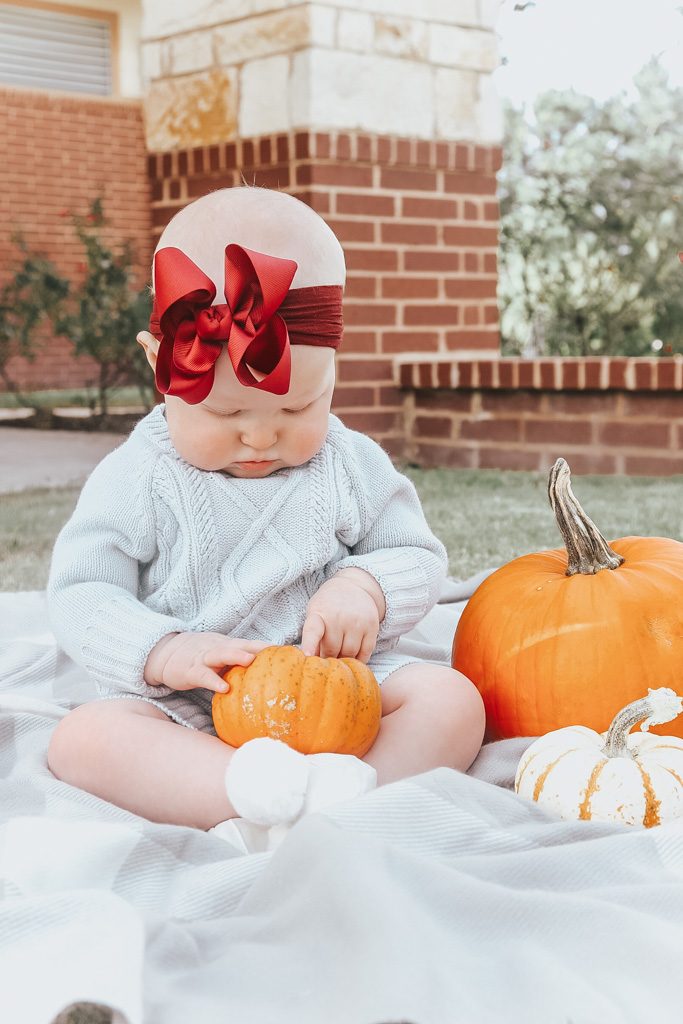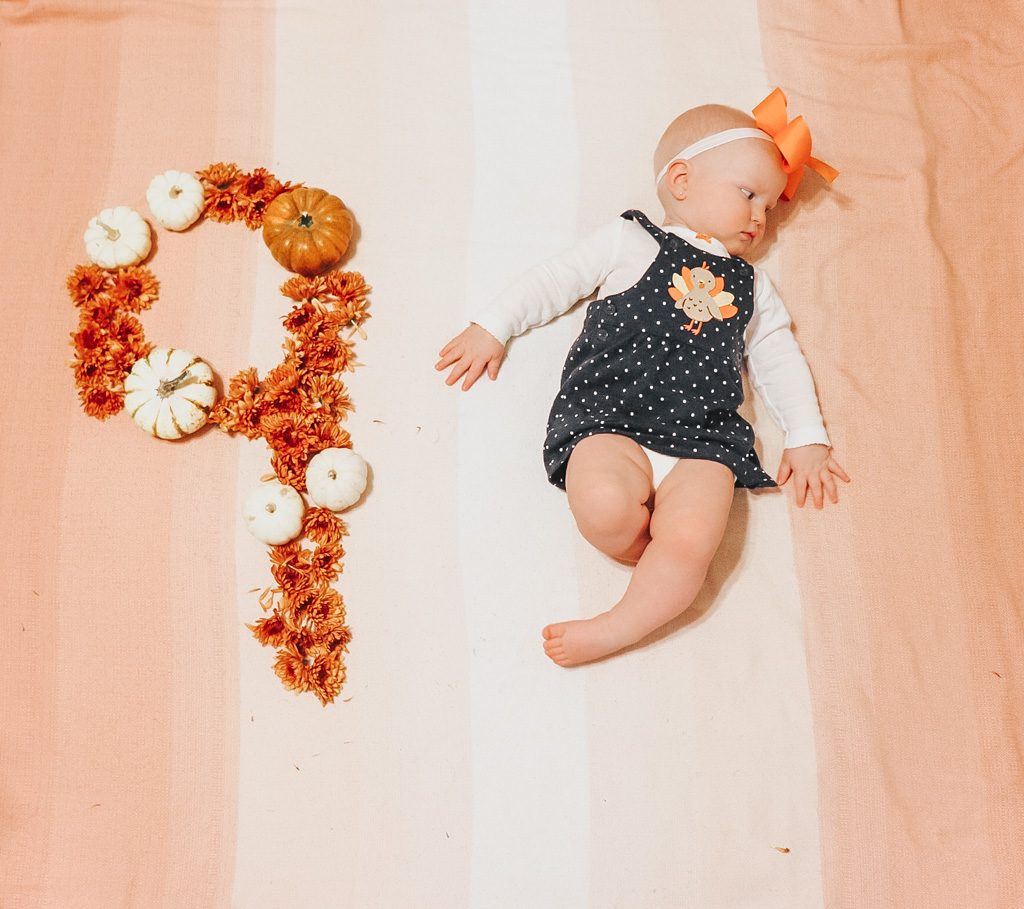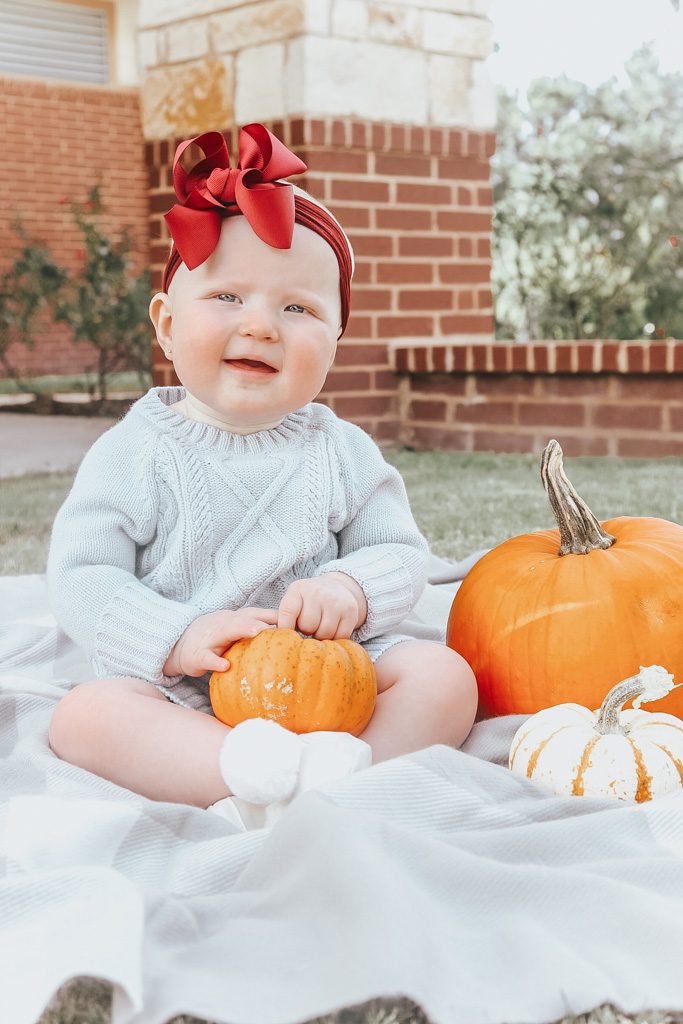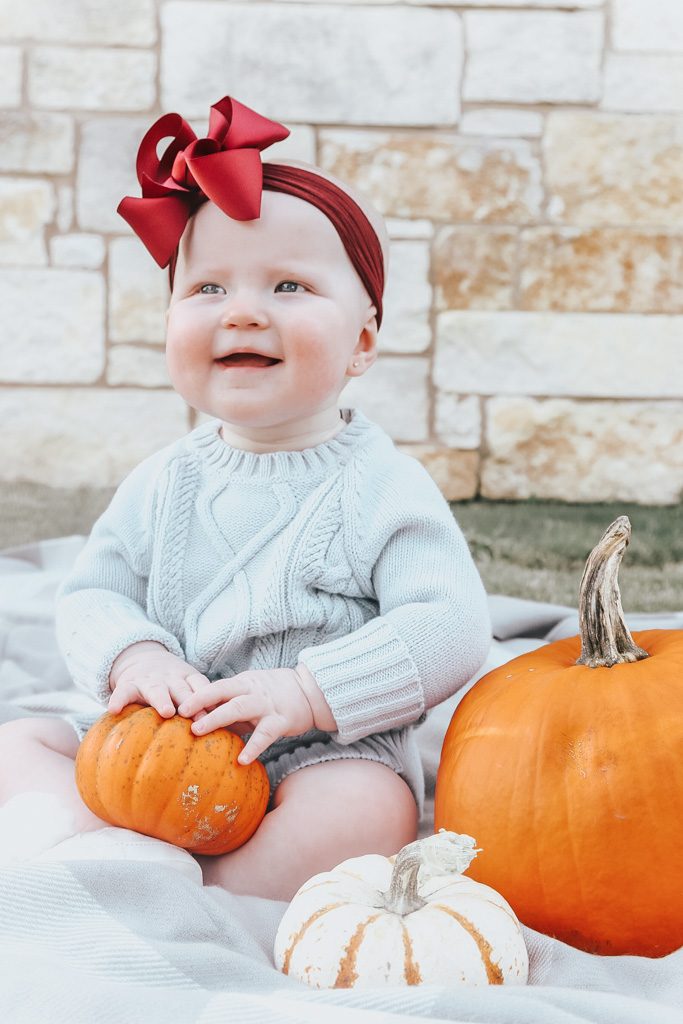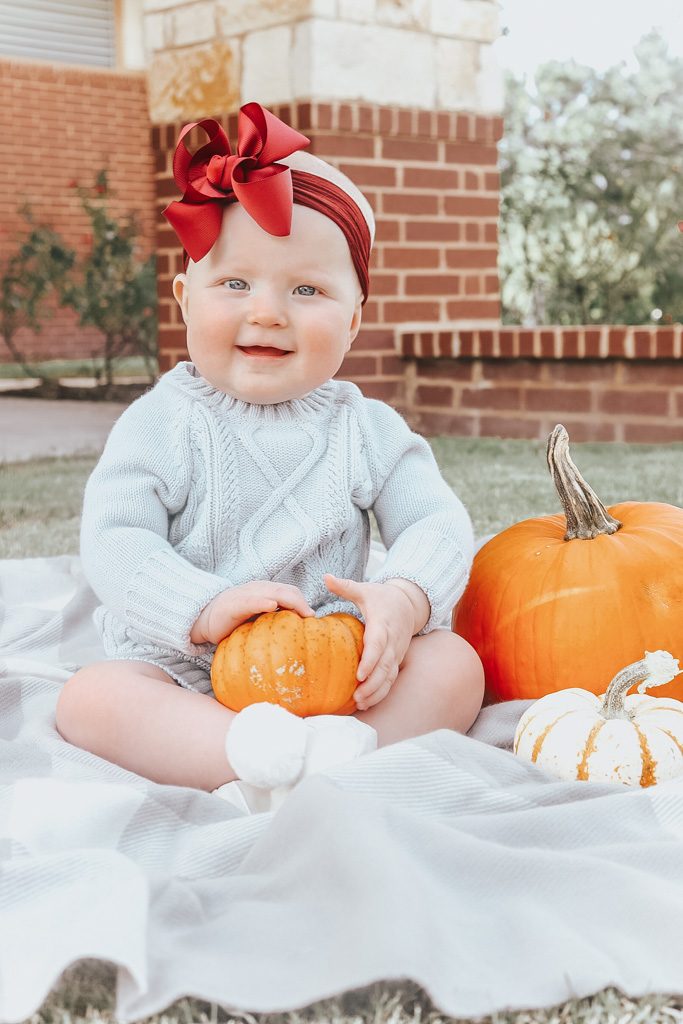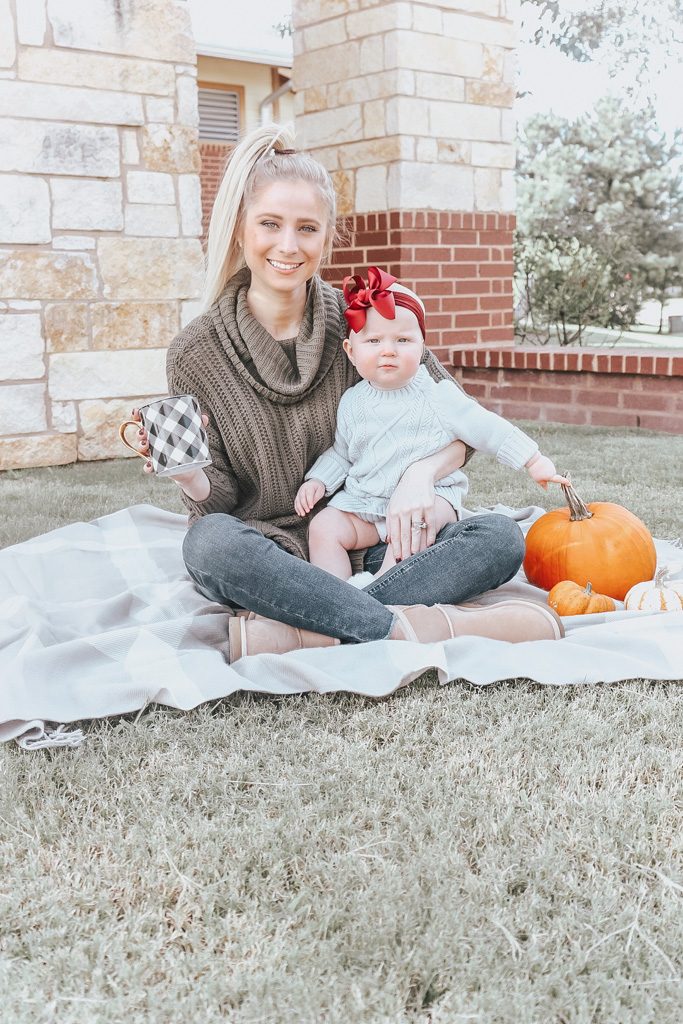 Hunter's Turkey Jumper: Carter's // Hunter's Sweater Dress: Similar // My Jeans: Topshop // My Boots: Ugg