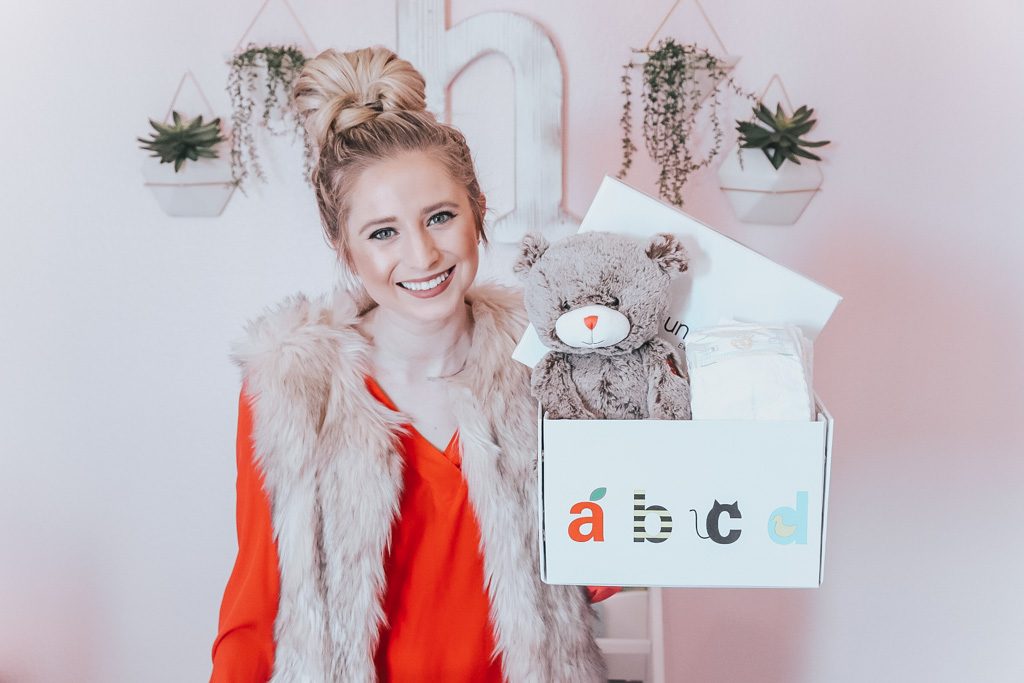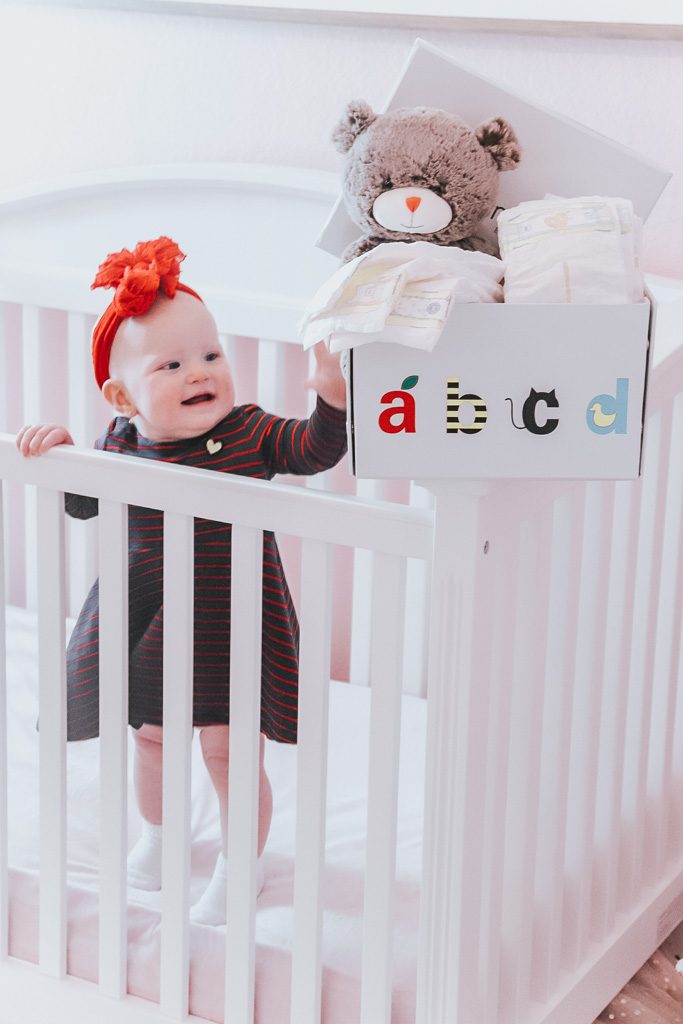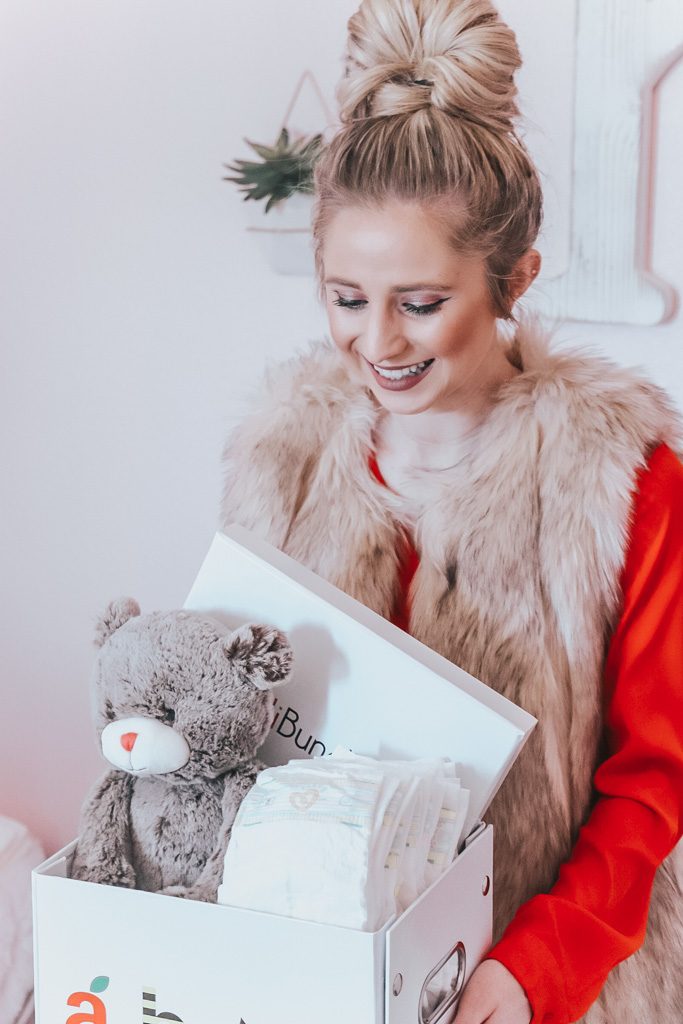 When I was pregnant with Hunter and working on my registry, I really had NO idea what I was doing. I found a million ideas of what I should register for on Pinterest and I asked my best girlfriends what they registered for. Little did I know, I should have asked for more diapers!! Obviously, I realized that babies go through tons of diapers but I never really realized how many until I had Hunter. I was just curious and did a quick google search, babies use around 2500 diapers in their first year!!! That's a lot of diaper changing and a lot of money! That's why I am so excited to share the best holiday gift idea with y'all, IncrediBundles. They are a baby subscription service that offers the best subscription EVER (or at least in my opinion), a diaper and wipe subscription.
The ordering process is super simple and I'll walk you through every step. I personally went through the ordering process and broke down the steps for y'all!
1. You can head to the IncrediBundles site and choose the length of subscription that you want to give, they offer 3-Month, 6-Month, 9-Month and 12-Month Diaper Subscriptions! Seriously dreaming of someone, gifting me a year long diaper subscription right now, HINT HINT MOM!!
2. You will fill out all your information and choose where you want the announcement package to be sent, it can be sent to the recipient directly or can be sent to you to give as a gift in person for a shower, holiday or Christmas present!
3. Then an announcement package will be sent, it's the box shown in my pictures! The announcement package is the cutest, it comes in a reusable box which can be used in baby's nursery! In the box it has a teddy bear (which Hunter loves, it's so soft), a few diapers and a certificate that includes your recipient's unique code which they will use to redeem their diapers.
4. Now to my favorite part and why a diaper and wipe subscription from IncrediBundles is the absolute best gift!! The recipient gets to choose the brand and size of diapers they would like each time they redeem an installment. This means each installment, can be different brands and/or sizes of diapers! They can choose from all of the varieties of Pampers, Huggies, Luvs and Member's Mark Diapers. If I didn't have Hunter, I might not realize how important it is, that you can choose different brands each time. I have found that different brands have worked for Hunter at different times! We have tried so many brands and we definitely have our favorites, but it's so nice to have options! And the best part is, the diapers are delivered straight to their door each month!
I had a few boxes of diapers on hand when Hunter was born but definitely needed a TON more! We had way too many newborn diapers, she wasn't in newborn diapers for very long! It would have been so nice to have been able to choose what size I needed when I needed them and the diaper be delivered to me. As a first time mom, it was overwhelming to think about going anywhere with Hunter at first. I know it's silly but I didn't go anywhere by myself for a while because I was so scared Hunter would have a meltdown or a blowout in public and I would panic! With the diaper and wipe subscription you can just place your next installment order when you're getting low on diapers and won't have to leave the house with a newborn to pickup diapers!
IncrediBundles not only offers diaper subscriptions, but they also offer bundles perfect for babies and toddlers like Book Bundles and Bath Bundles! All the books are board book format, trust me, you need this when reading to your baby. A few of the Book Bundles that they offer are the Baby's First Books Bundles and Bedtime Book Bundles which are filled with essential books for Mom and Dad to read to their sweet little one! Reading to Hunter before bed is one of my favorite things to do with her! Before we put Hunter to bed, we have bath time which she loves! Every Bath Bundle, includes an animal hooded towel which is just the cutest.
This truly is one of the biggest blessings that you can give to a mama or a mama to be! That's why I'm so excited to be able to GIVEAWAY a 3-month Diaper Subscription to one of you!!!! I'm teaming up with IncrediBundles and gifting one lucky mama a subscription. I'll be announcing the giveaway a little later today on my Instagram!! Follow along and stay tuned on Instagram to enter the giveaway. You can give the subscription away to a mama in your life, I know she would be SUPER thankful or you can keep it for yourself for the best holiday gift ever!!
Thanks so much for reading!

This post was sponsored by IncrediBundles. As always, all thoughts and opinions are 100% my own. Thank you for supporting the brands that support Blonde in the Burbs!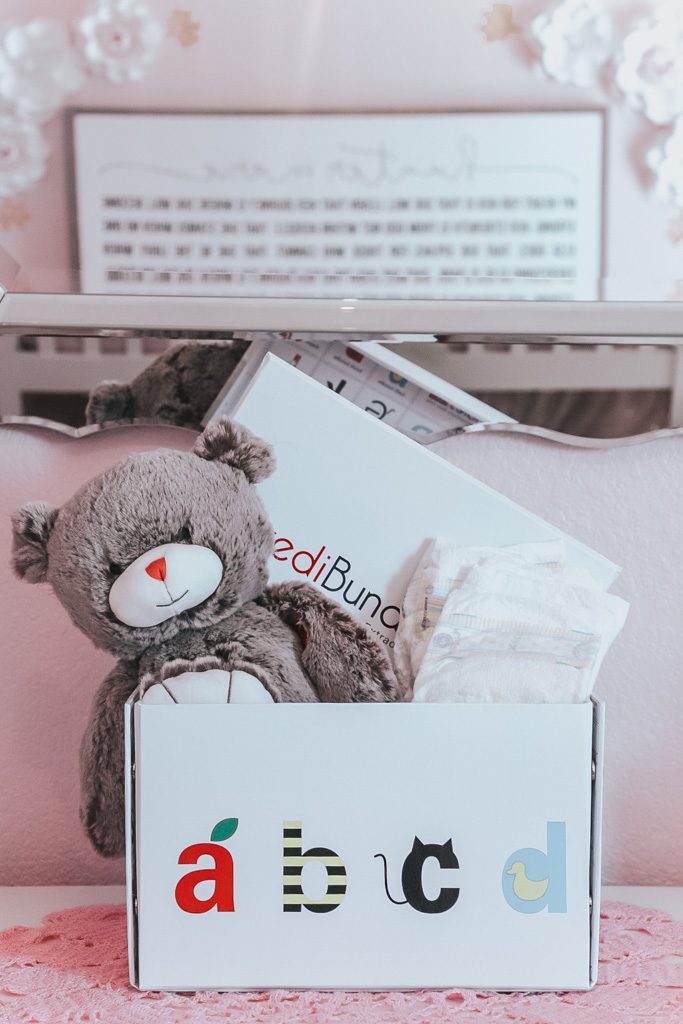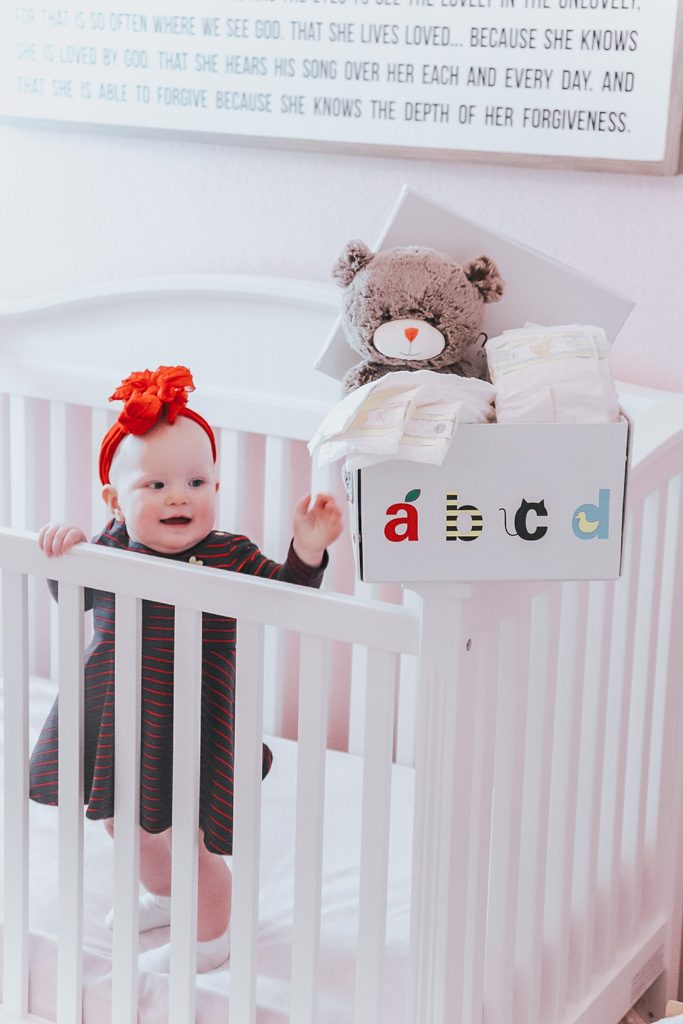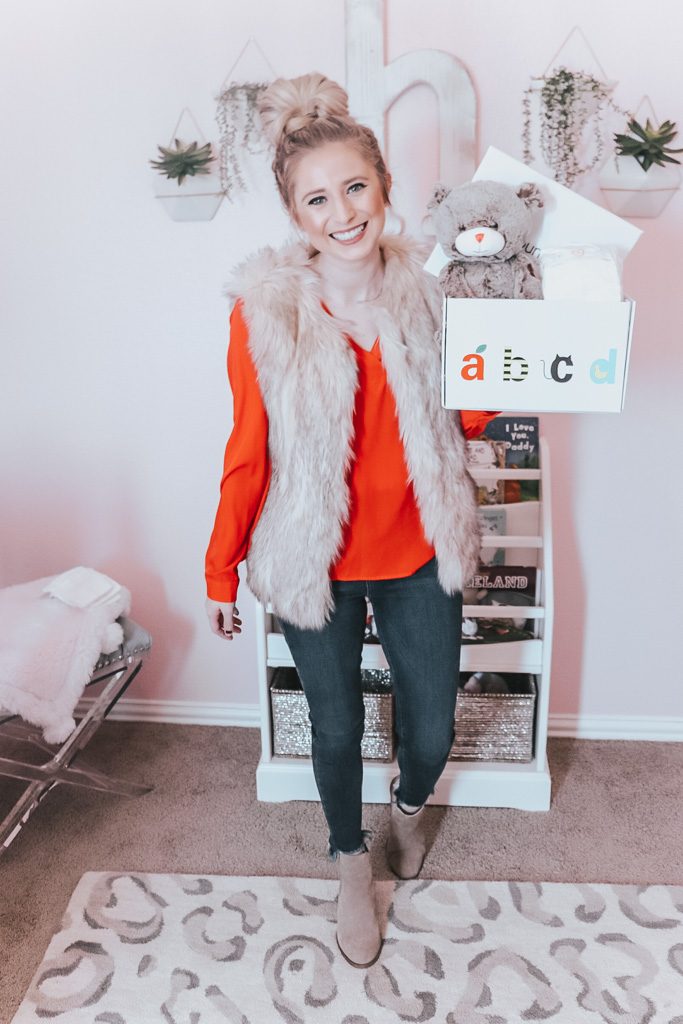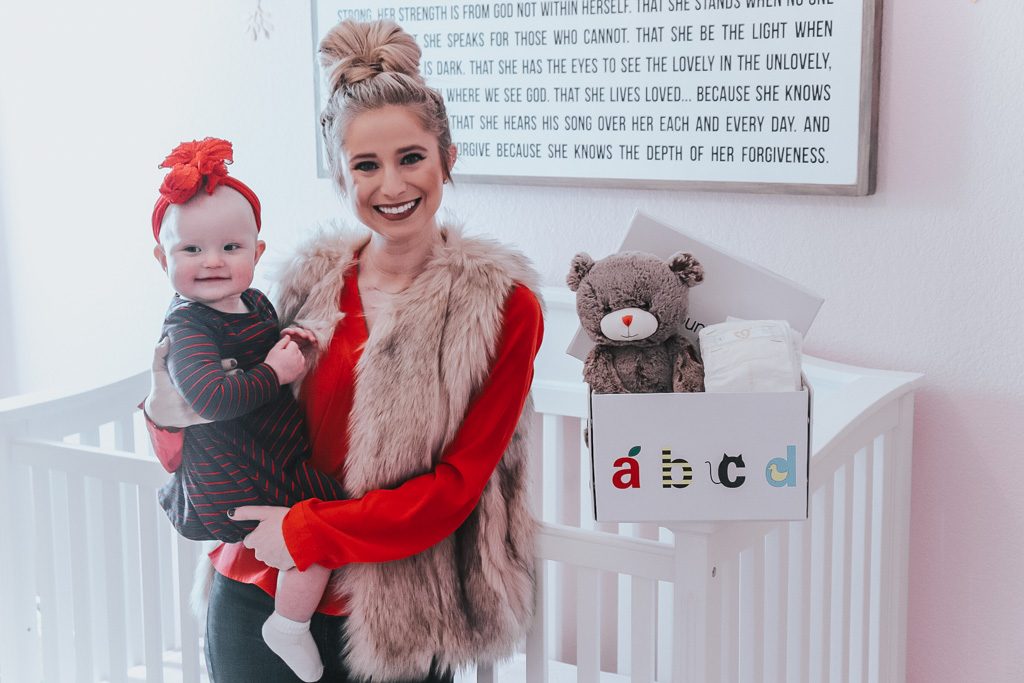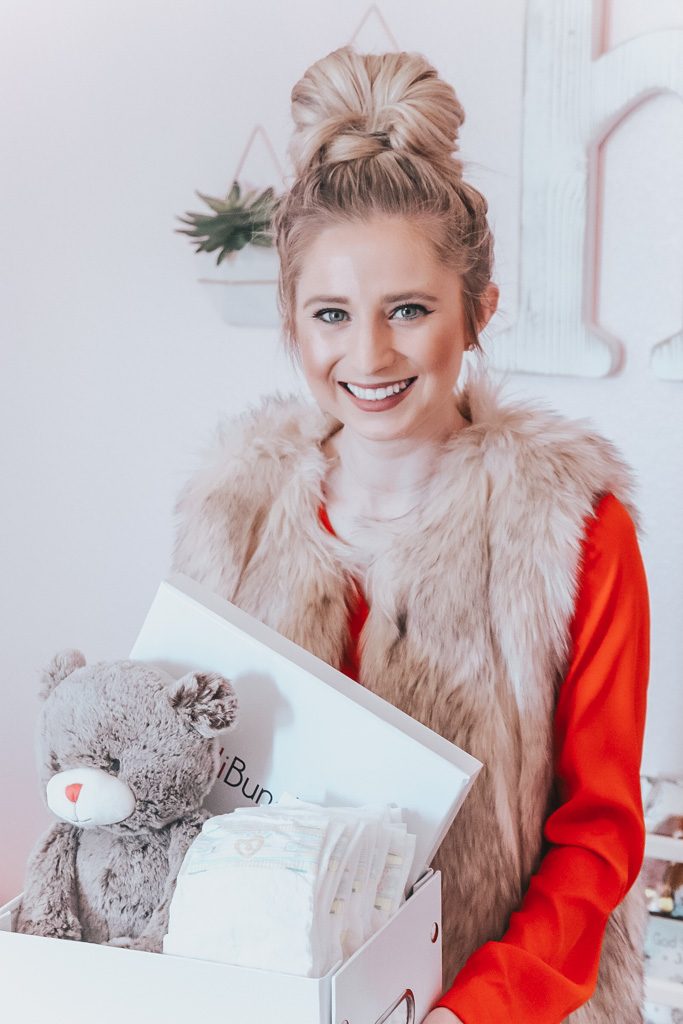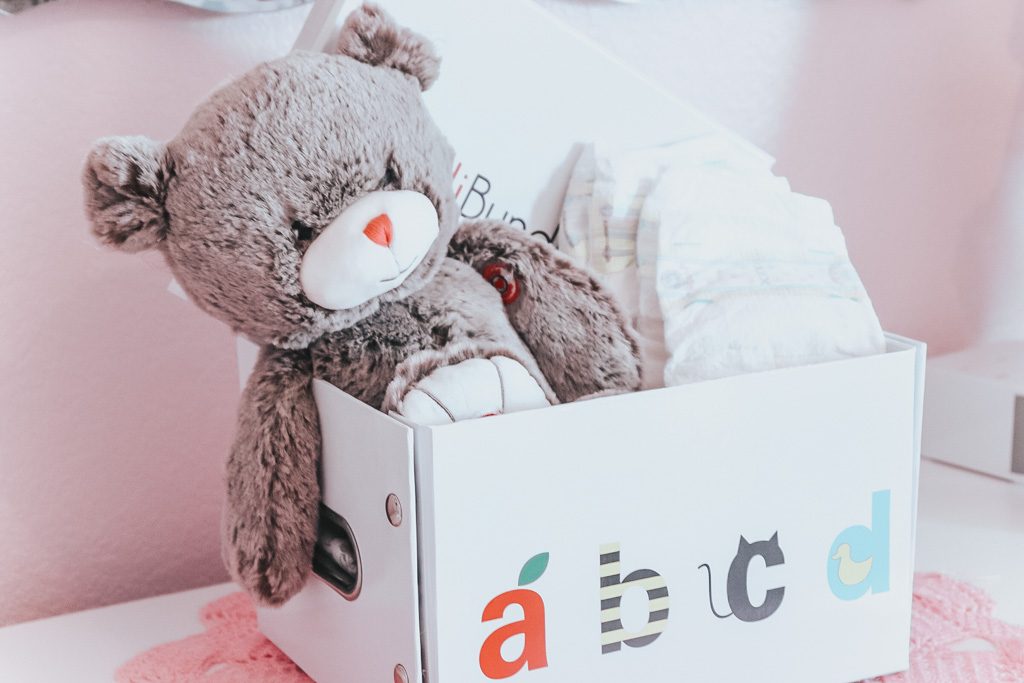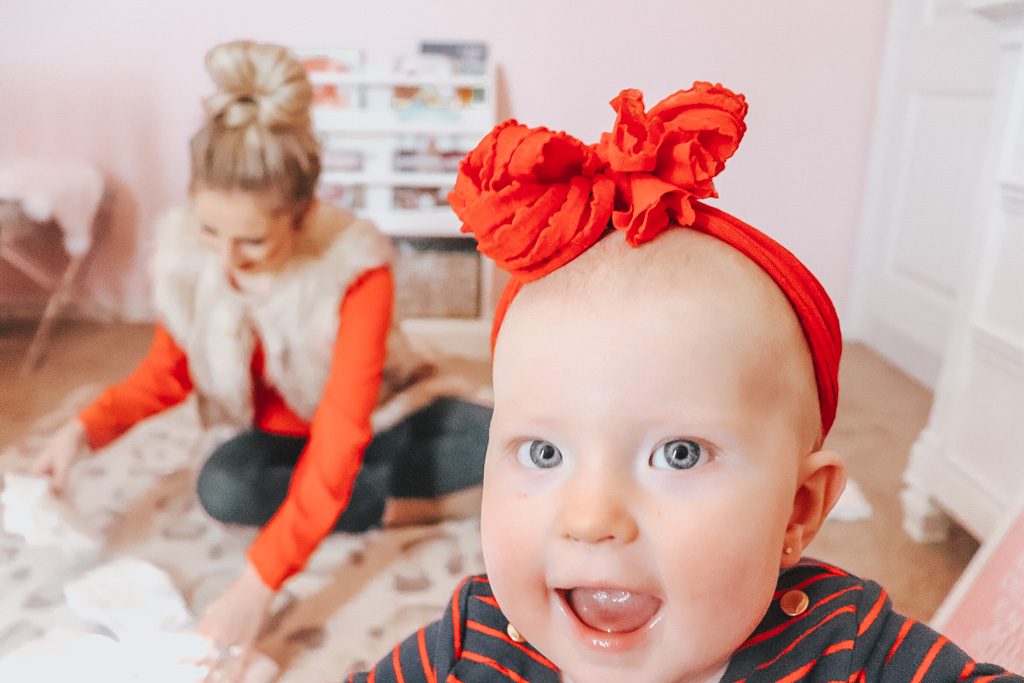 Diaper Subscription: IncrediBundles // Top: Similar // Jeans: Topshop // Shoes: Steve Madden // Lipstick: Whirl