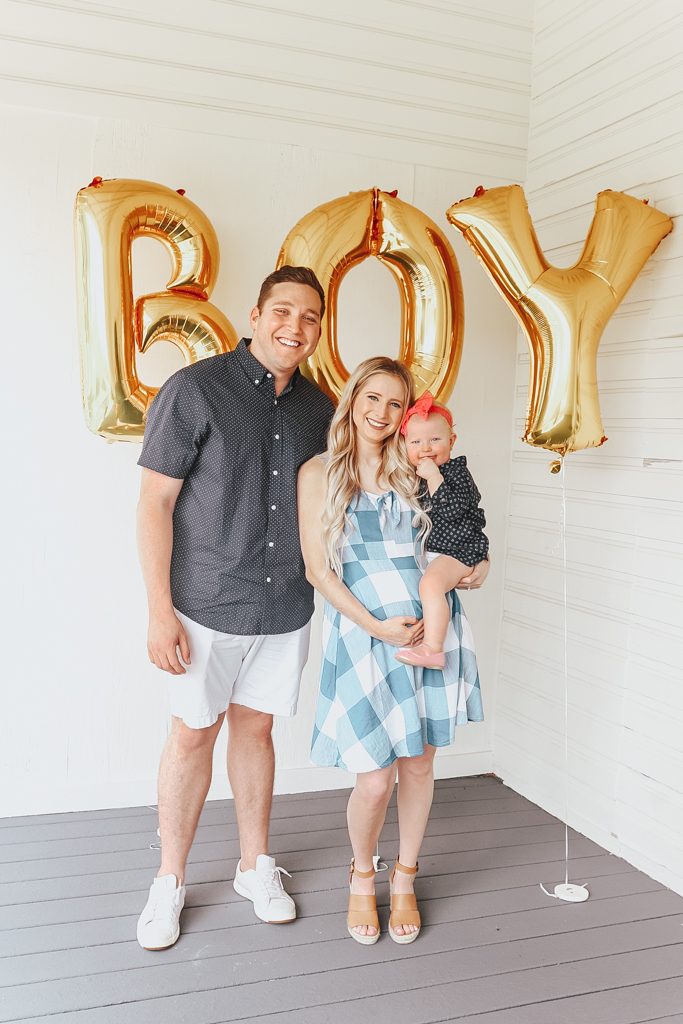 IT'S A BOY!! I was so excited to finally share that Baby Number 2 is a BOY!! We found out the gender around 11 weeks and I love getting to know so early. It's funny because I was totally convinced that I was having a girl. When I was pregnant with Hunter, I didn't have a feeling either way about the gender. But this time around, I 100% thought it was a girl, I think only because I have the exact same symptoms this time around. I have actually been more nauseous this pregnancy so that really made me think it was a girl. I was SHOCKED when Mason surprised me with boy clothes. If you didn't read my first post about this pregnancy, you can read more about how I found out the gender here and a recap of the first trimester.
Funny story, before we knew the gender we asked Hunter if she wanted a baby bubba or a baby sissy. She immediately said "BUBBA!" she had never said it before and it melted our hearts. I guess Hunter knew all along that baby was a boy!! 😉Mason thought it was a girl as well until right before we found out. I think he only says he changed his mind so he could be right, but don't tell him I said that! I am seriously so excited for a little baby boy, I'm hoping I get a mama's boy. Hunter is such a Daddy's girl so I need some love too!
We already knew what we would name a boy so as soon as we found out, he had a name! Baby number 2 is Madden William! It's cute that Madden and Mason will have the same initials, I love it. Mason's middle name is William as well and he was named after his grandfather so we wanted to keep the family name. I don't know that I've ever mentioned it but my Hunter and I also have the same middle name. I was named after my grandmother so we wanted the keep her name in the family. I think it's sweet that we can pass on these family names to our babies.
We are so so excited for Madden and can't wait until October! Thanks so much for reading!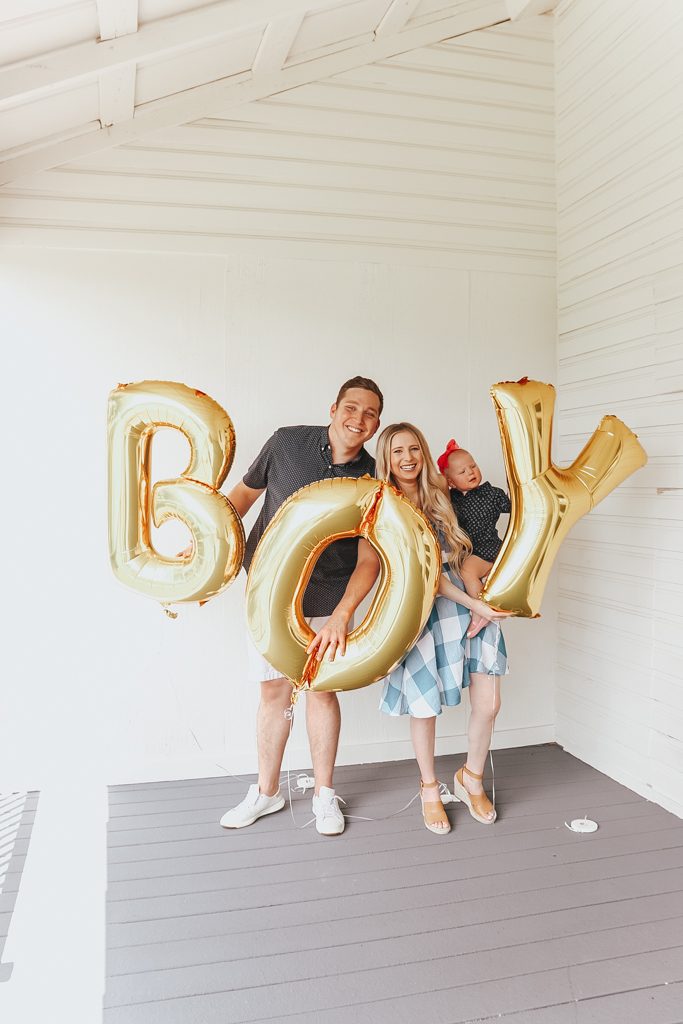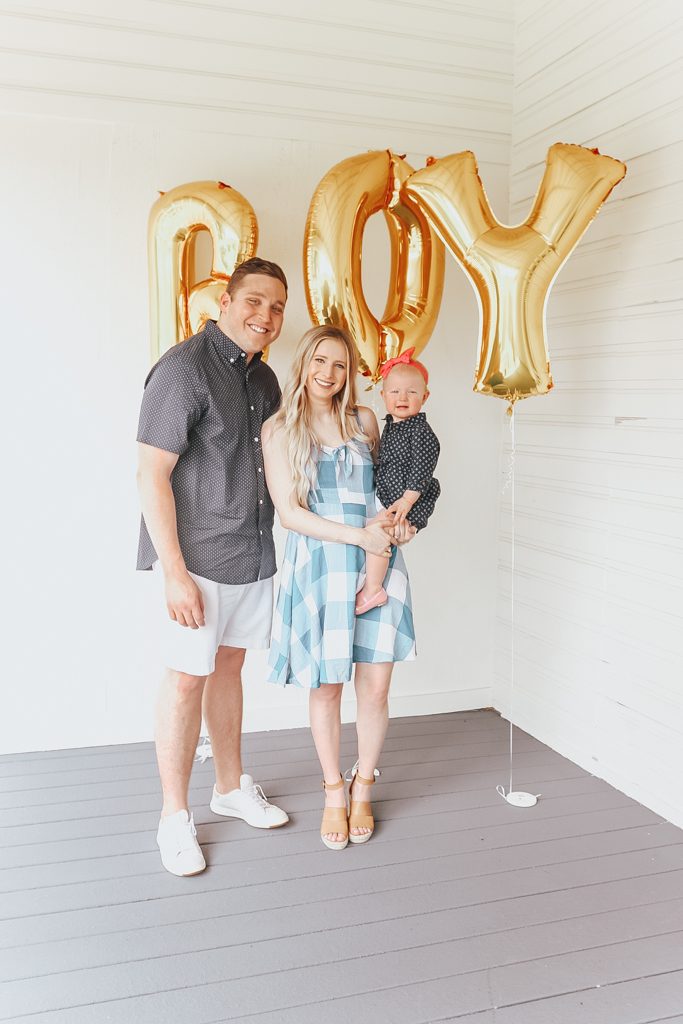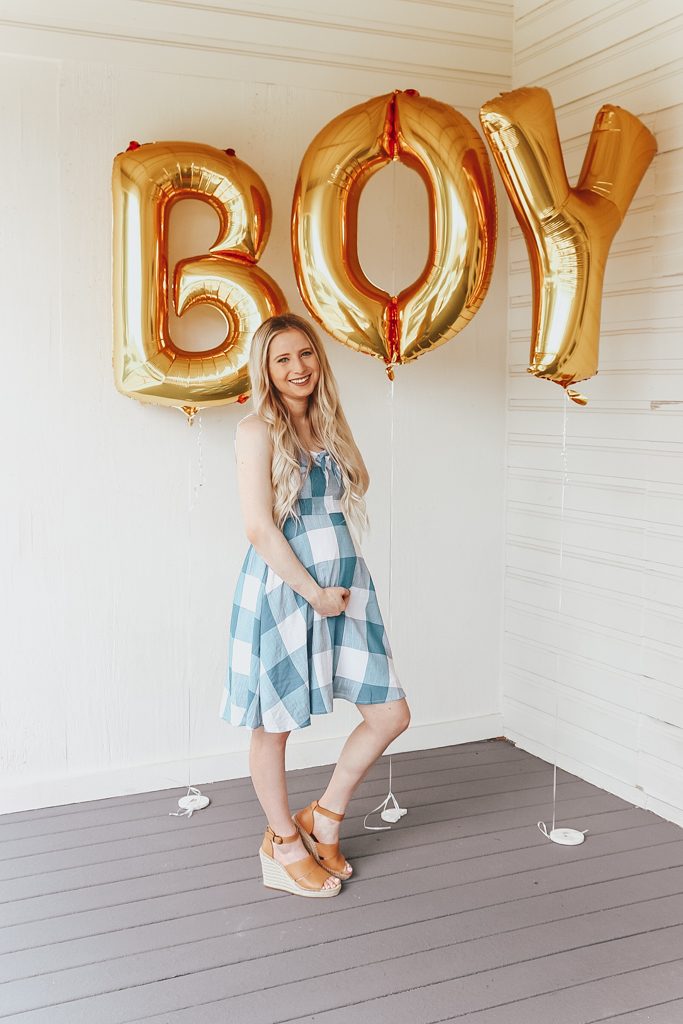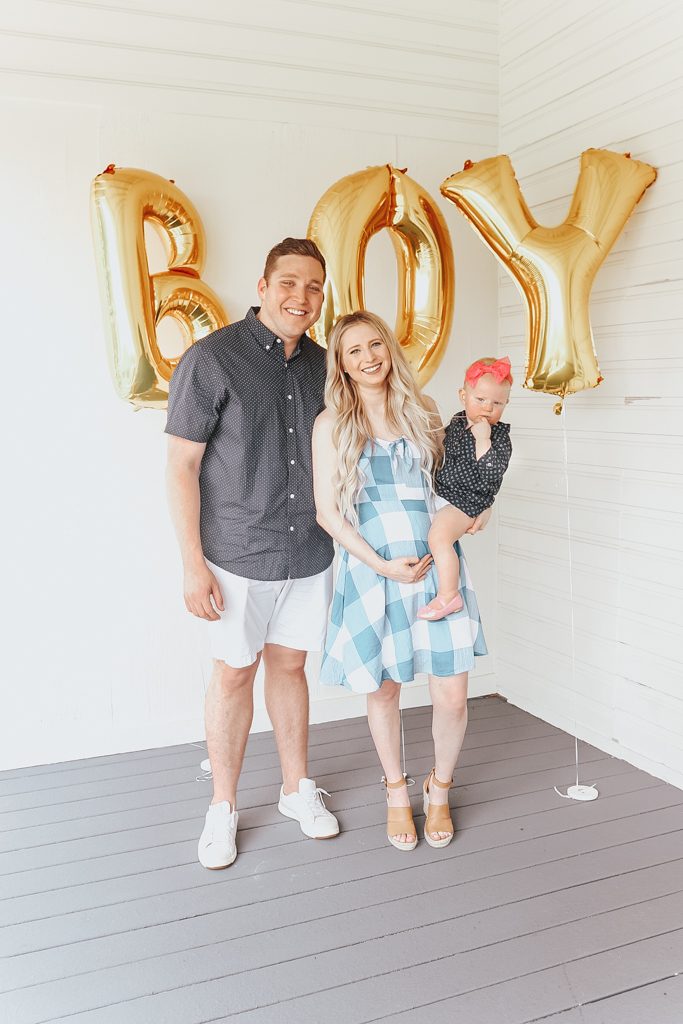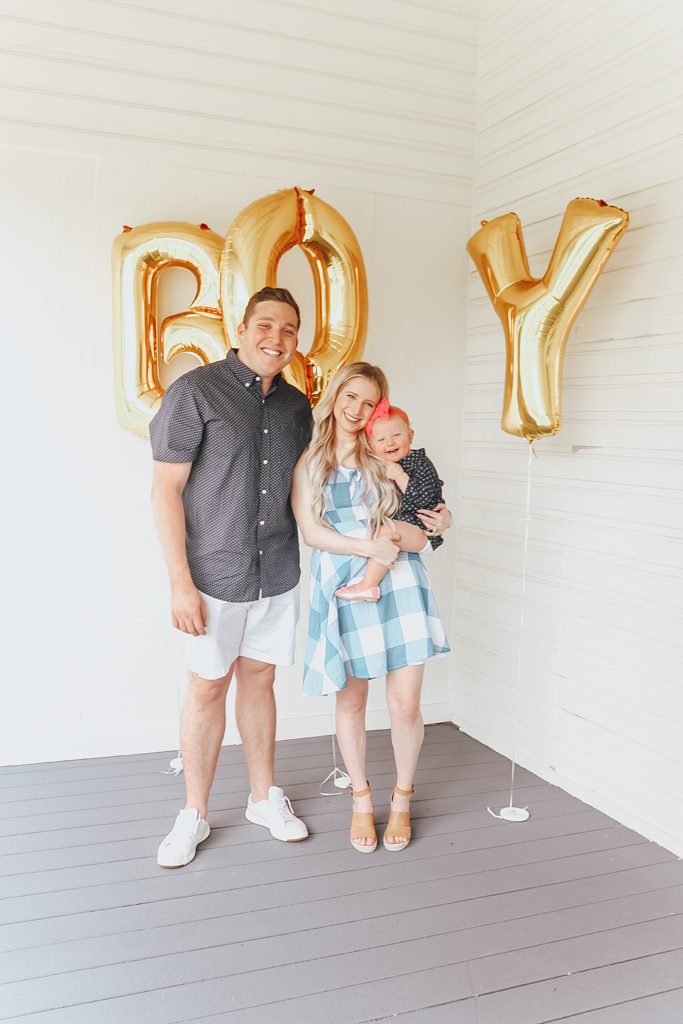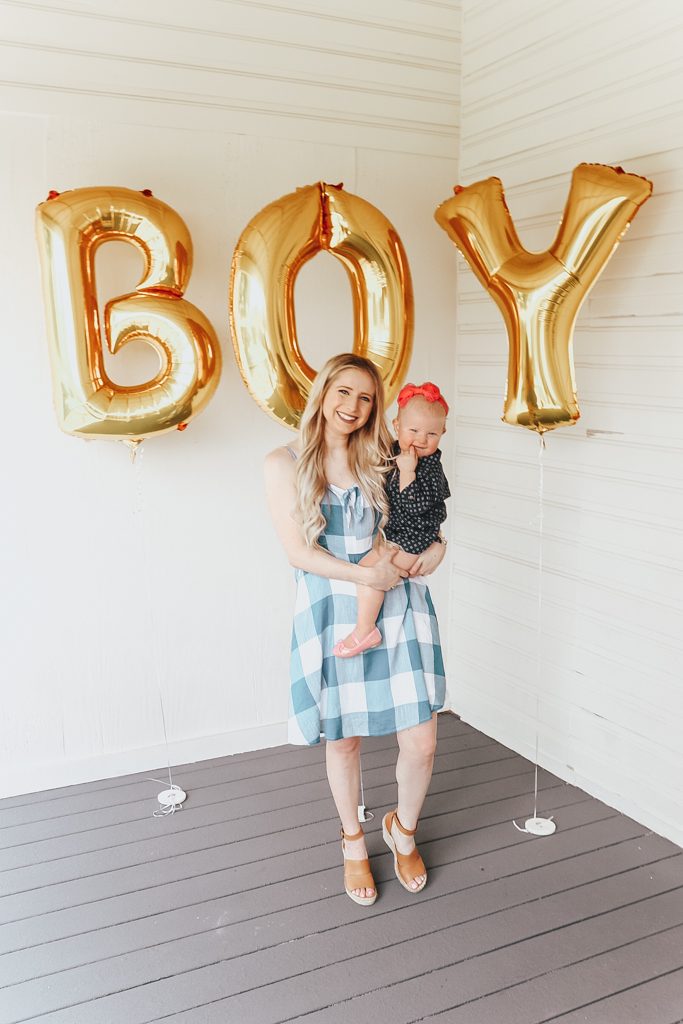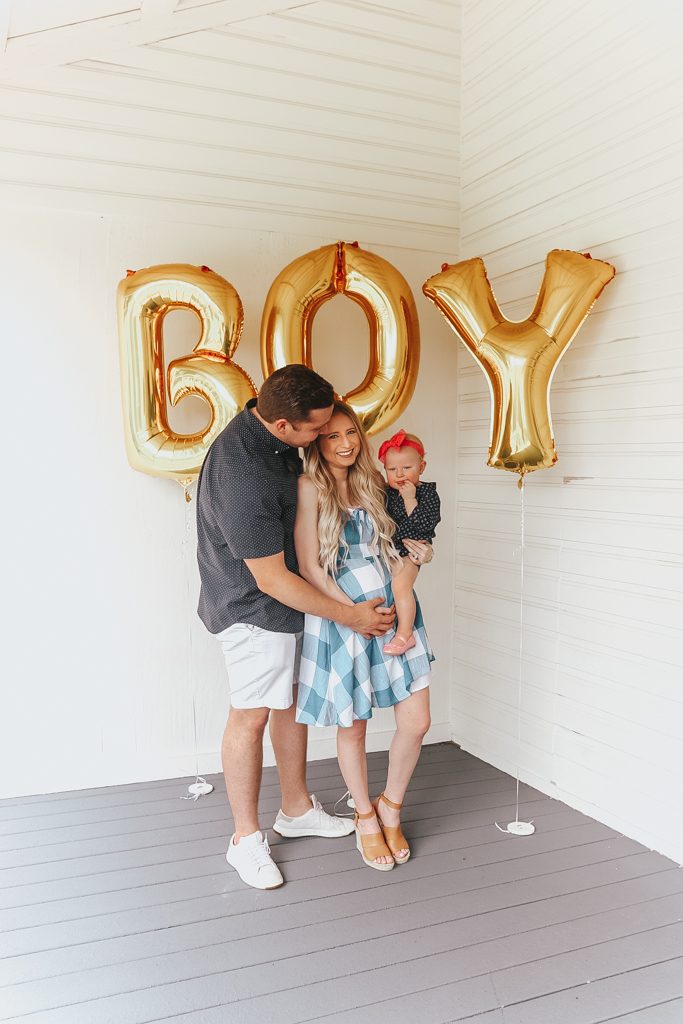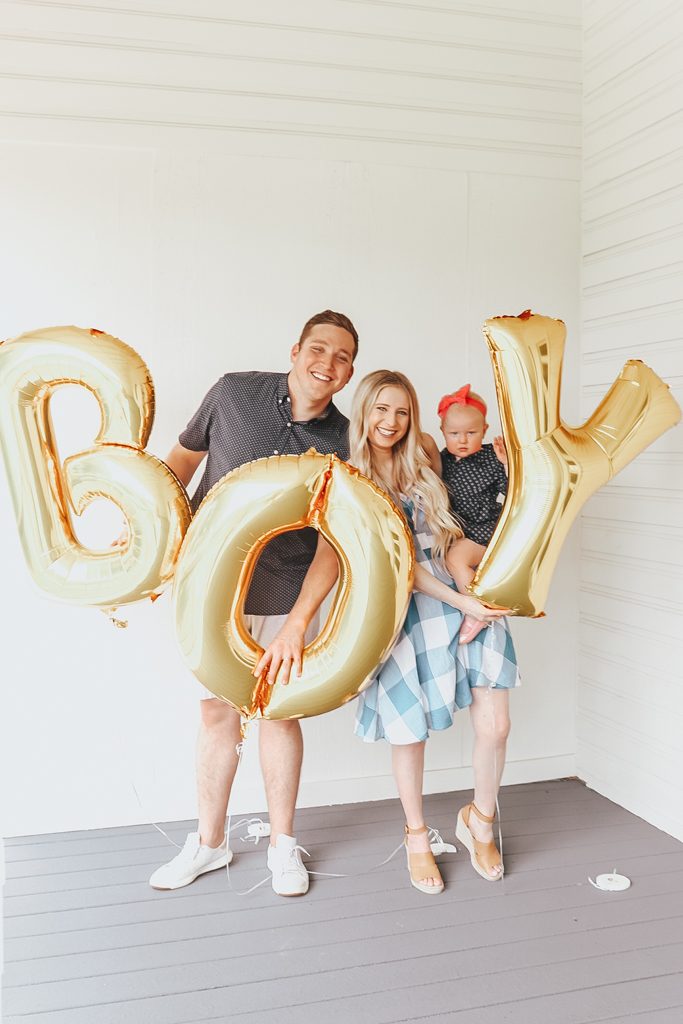 ^ DEAD over her face!!! Too good not to share haha
My dress: Old Navy // My shoes: Nordstrom // Hunter's Dress: Old Navy // Hunter's Shoes: Old Navy // Mason's shirt: Old Navy
---
Shop the Post