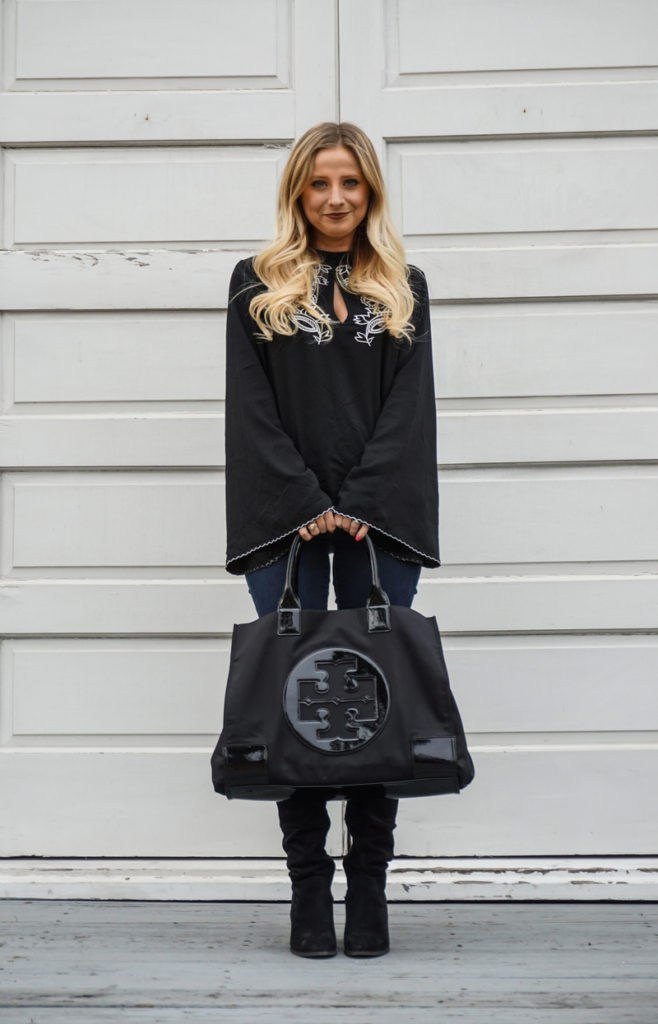 Hi y'all! I'm so excited to be writing my first blog post. I can't wait to see where this blogging journey will take me. I hope you enjoy and maybe even decide to read more of my posts. I look forward to getting to know my readers, well even just having readers 😉 Leave a comment, subscribe or most importantly just enjoy!
This bell sleeved top is the cutest thing. I live right next to this amazing outlet mall and I picked this top up at Saks Off 5th. When I saw it, I knew I just had to have it. I love how bell sleeves just make an outfit a little bit sassy. Also this embroidery just gives it that special something. It didn't hurt that the shirt was black. I can never resist a black piece of clothing because from there the possibilities are endless. You can pair anything with this shirt!
This Tory Burch tote is also perfect for everyday use or traveling. I honestly believe I could fit an entire army in there. I love having a larger tote when I'm traveling so I can try to squeeze in everything I could possibly need like 7 lipsticks (definitely an essential). I'm so grateful you're still reading this and thank you so much for stopping by!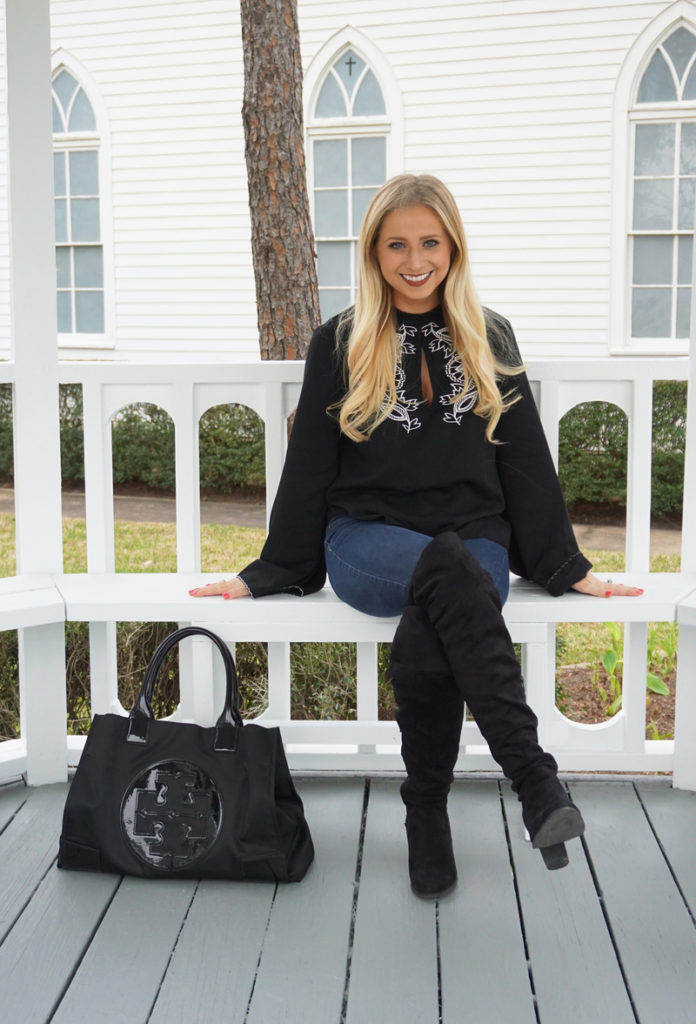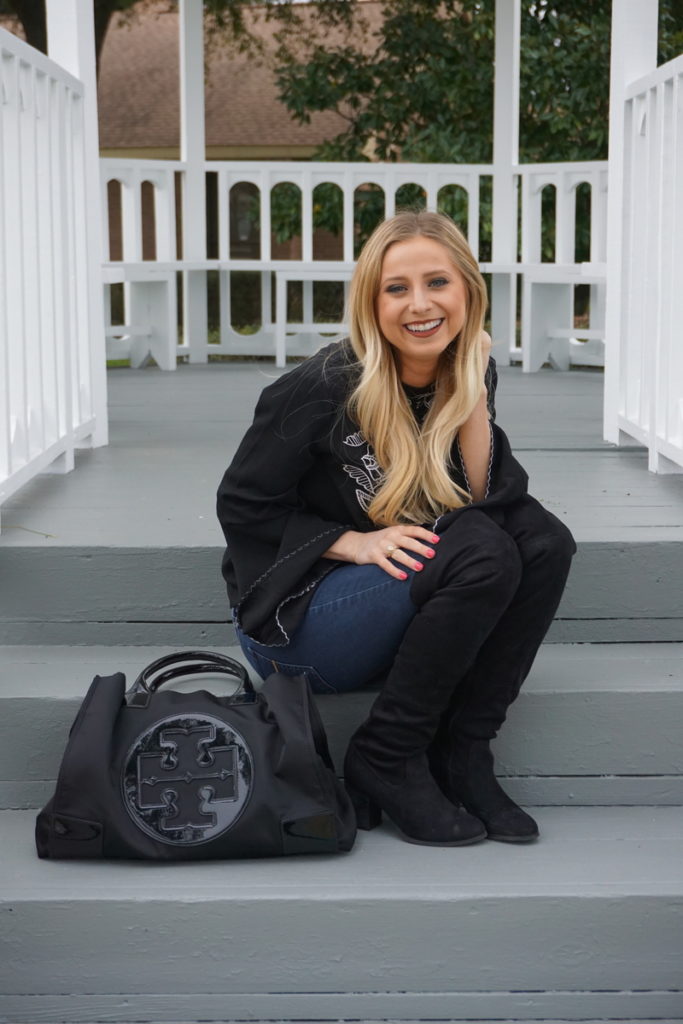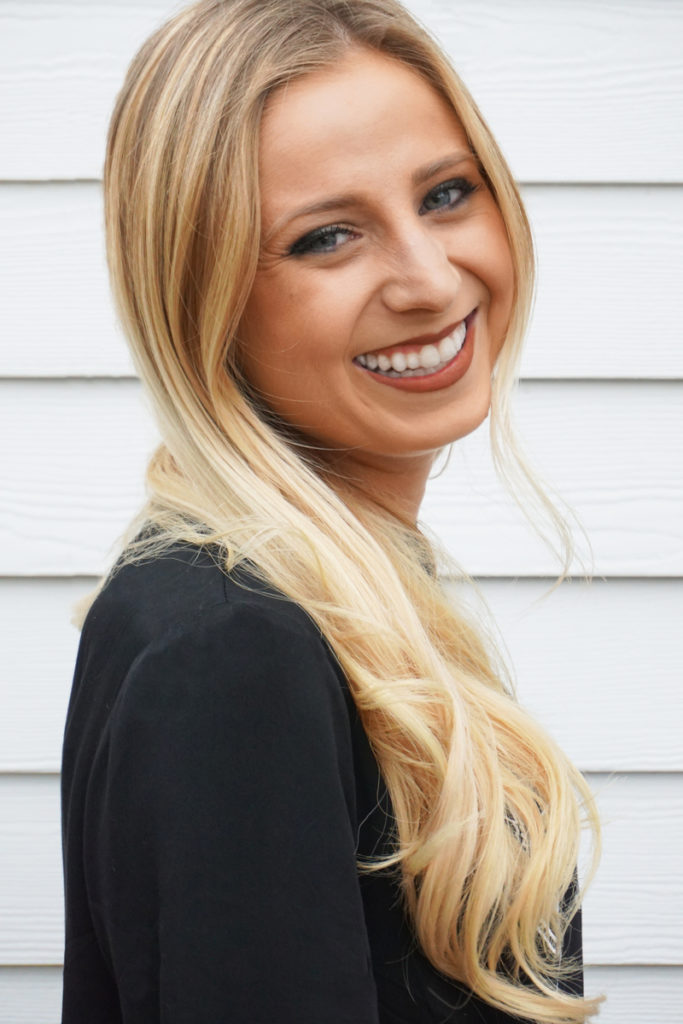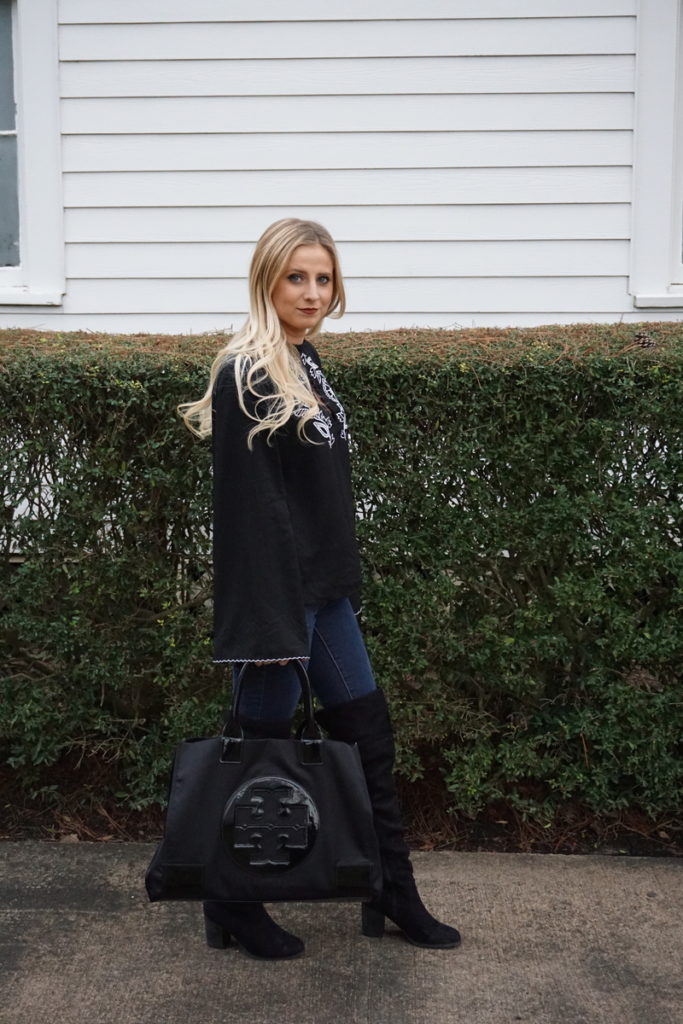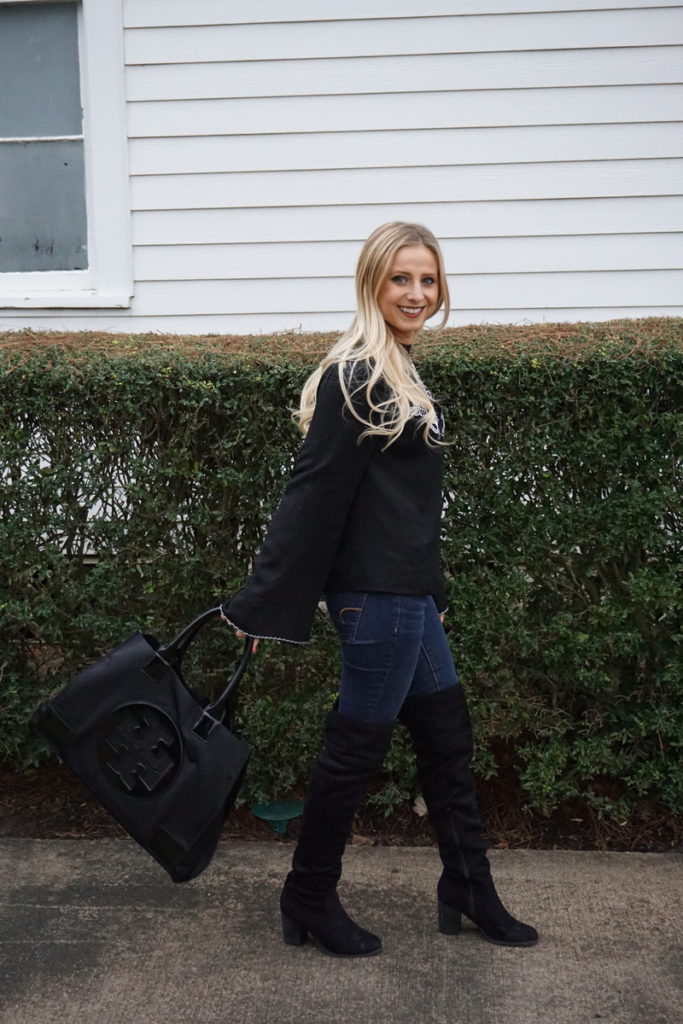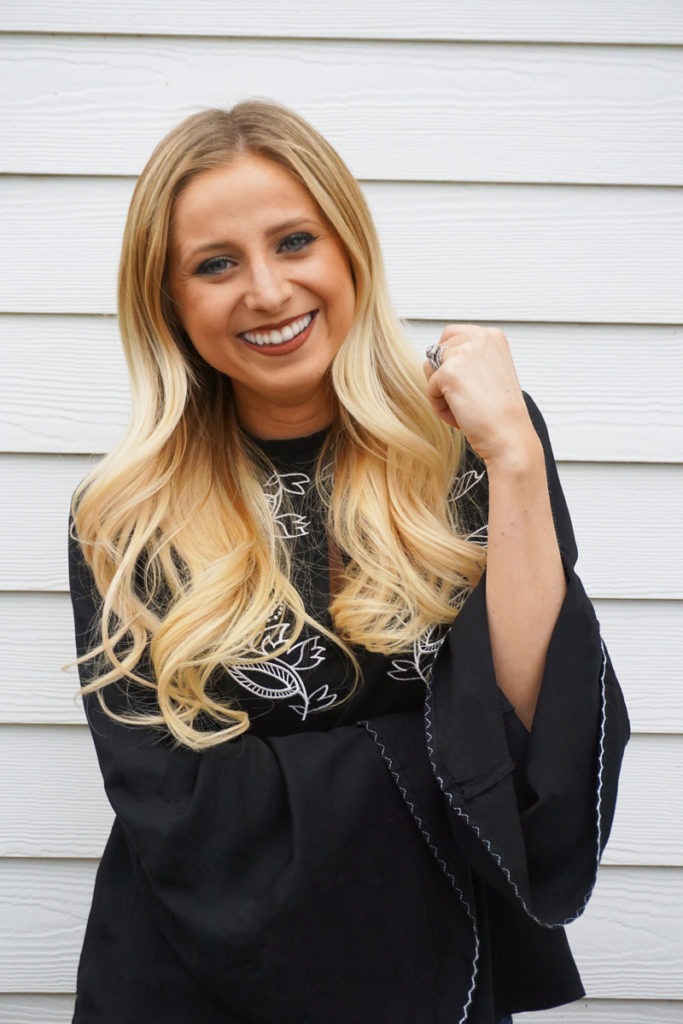 Top: MinkPink // Jeans: American Eagle // Boots: (Old) Similar // Bag: Tory Burch // Lipstick: Ginger
---
Shop the Post