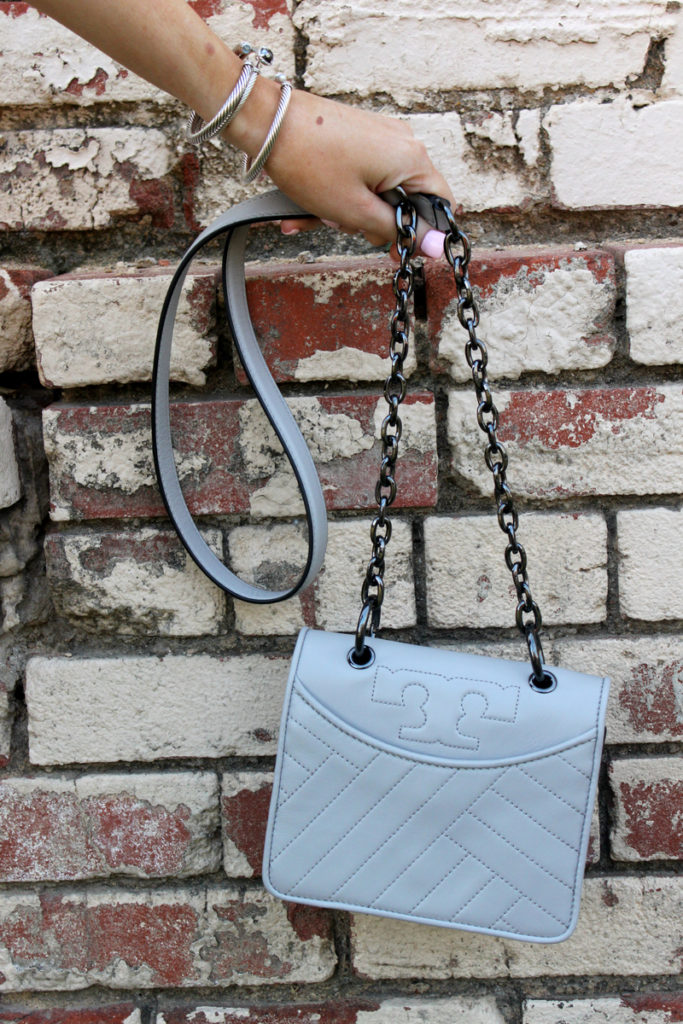 Let me tell you a little unfortunate story that worked out in the end. Last weekend, my husband and I went to Dallas for his fraternity brother's wedding. He was SO excited because finally it wasn't one of my friends getting married. We met up with some friends in Downtown Dallas on Friday night and y'all apparently I don't get out often. We had a blast but man I was NOT feeling too hot on Saturday morning. It was the mojitos from the night before, so good but so deadly.
The wedding was on Saturday and my husband was insistent that we stop at a mall in Dallas for him to get a shirt. I swear he always does this, he packs but "forgets" a key item so we have to get something for him to wear. Honestly, that is super smart and something I should start doing so I "have" to get new clothes! Brilliant. Anyways, I was feeling so bad that I passed up going shopping and slept in the car instead. I. am. pathetic. But it worked out in my favor because Mason knew I must be feeling pretty bad to pass up an opportunity to shop. So he surprised me with the cutest Tory Burch cross-body. I love it and can't stop carrying it!
I have an obsession with cross-bodies. Majority of the time, I don't wear them across my body but I love having that as an option. Don't get me wrong, I'm a huge supporter of having purses that you can fit everything in but smaller purses are perfect for when you don't want something so bulky. This bag was perfect for the wedding we were attending, it fits all the essentials without being too big. I'll also share a few other bags that I love! Thanks for reading!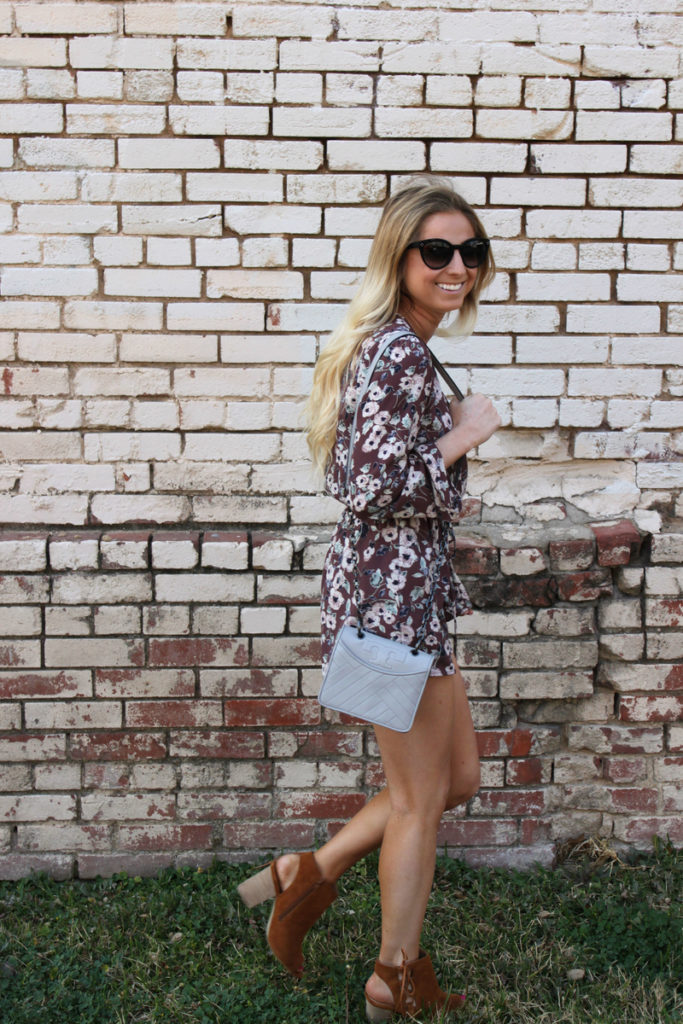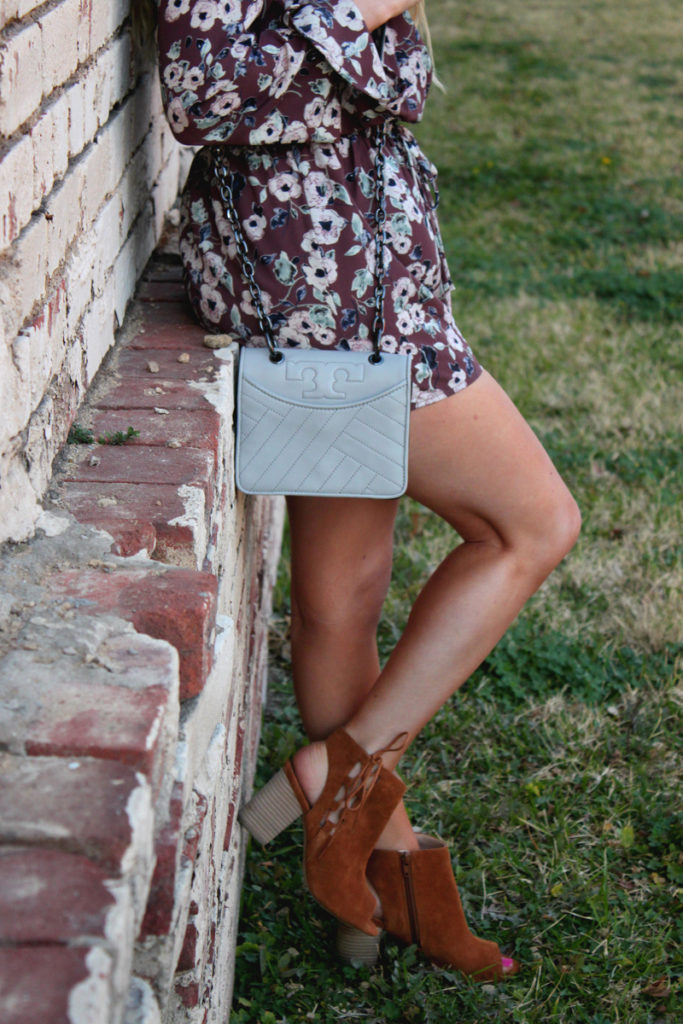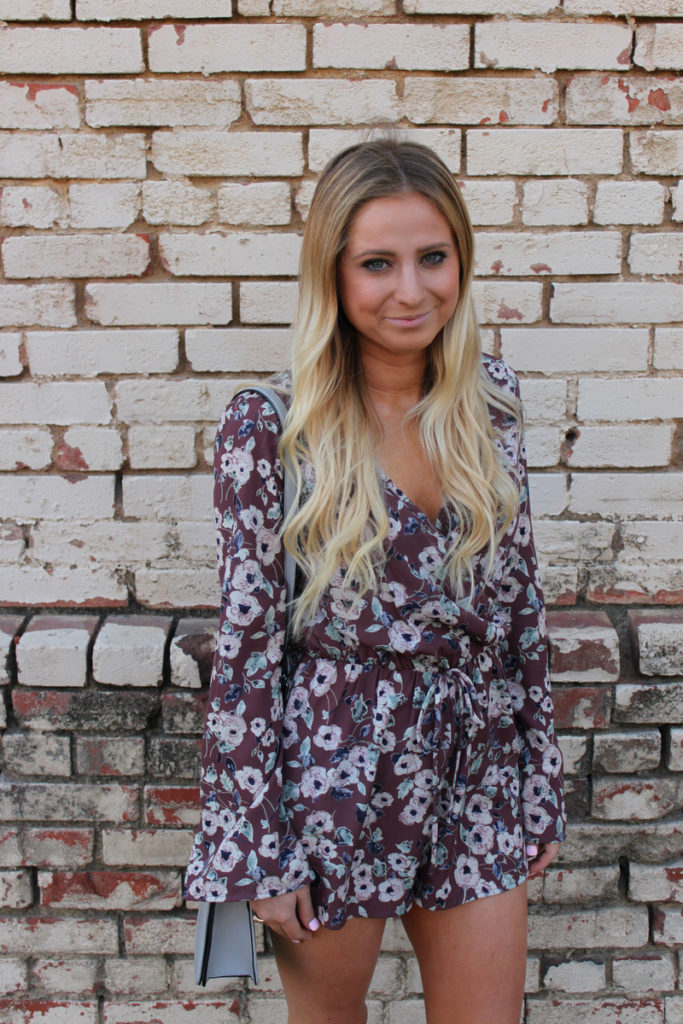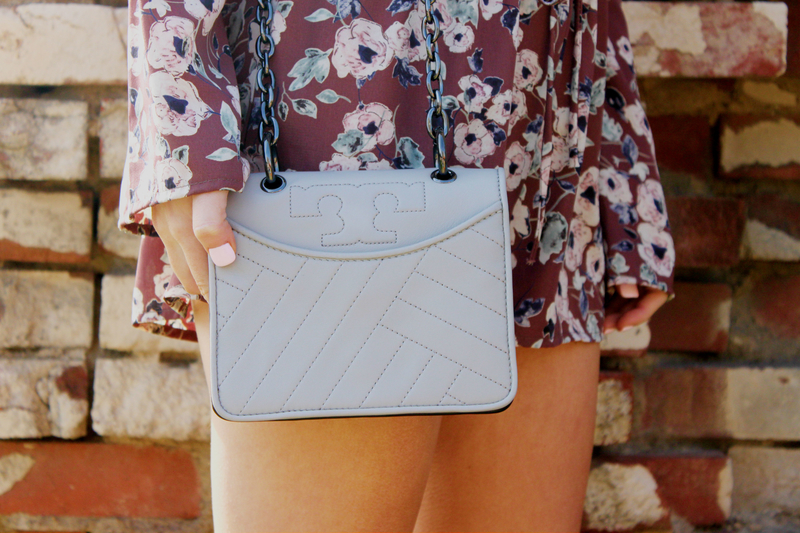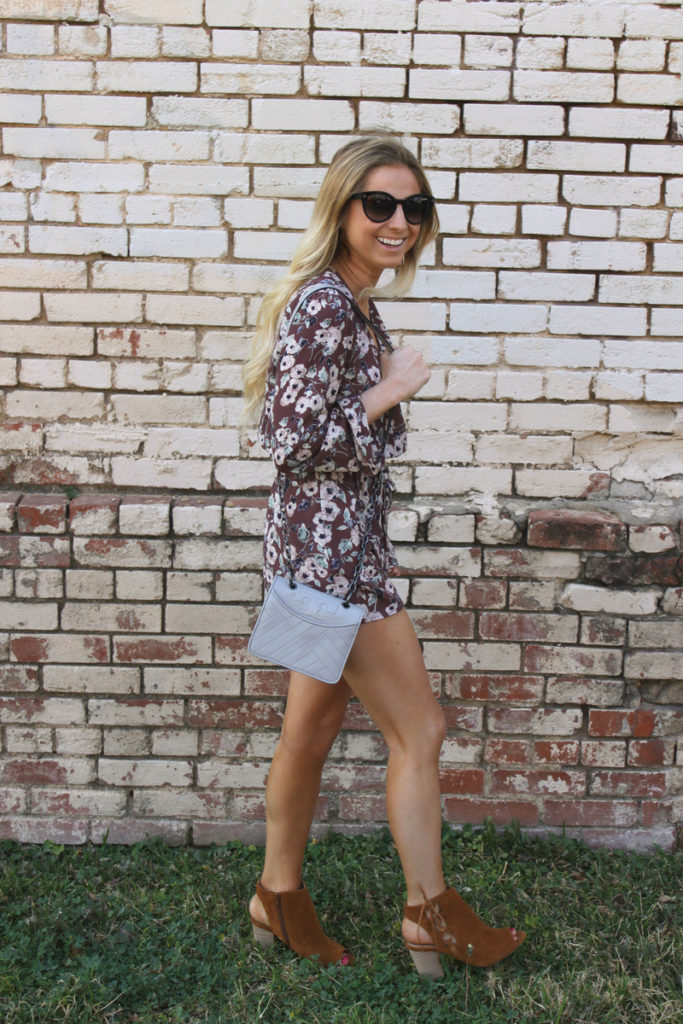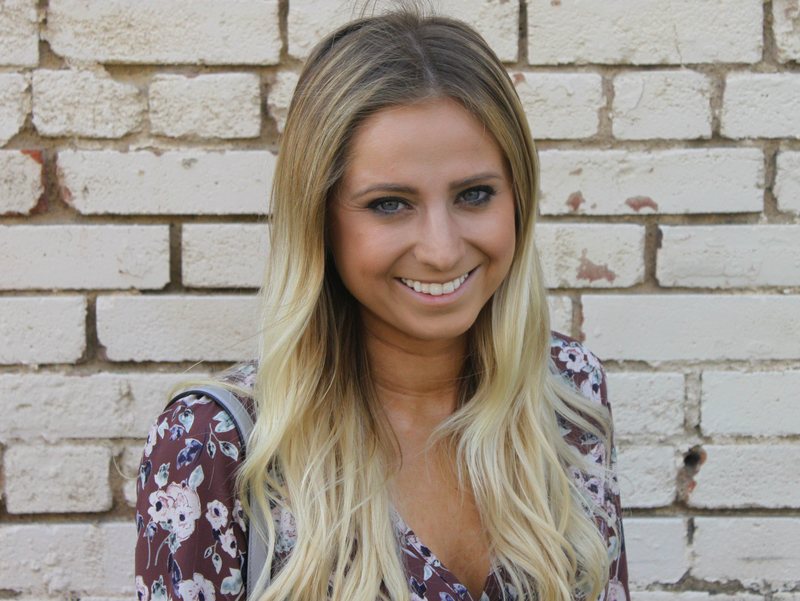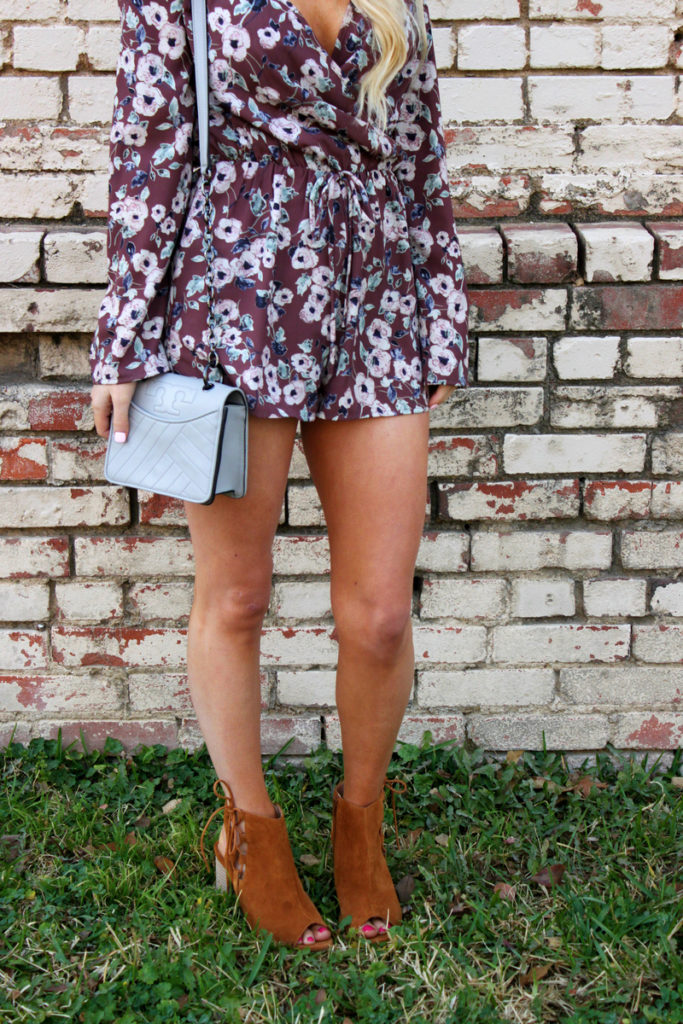 Romper: (Sold Out) Similar // Sunglasses: Chloe // Bag: Tory Burch // Shoes: Sole Society
---
Shop the Post
---
Other Favorite Cross-Bodies