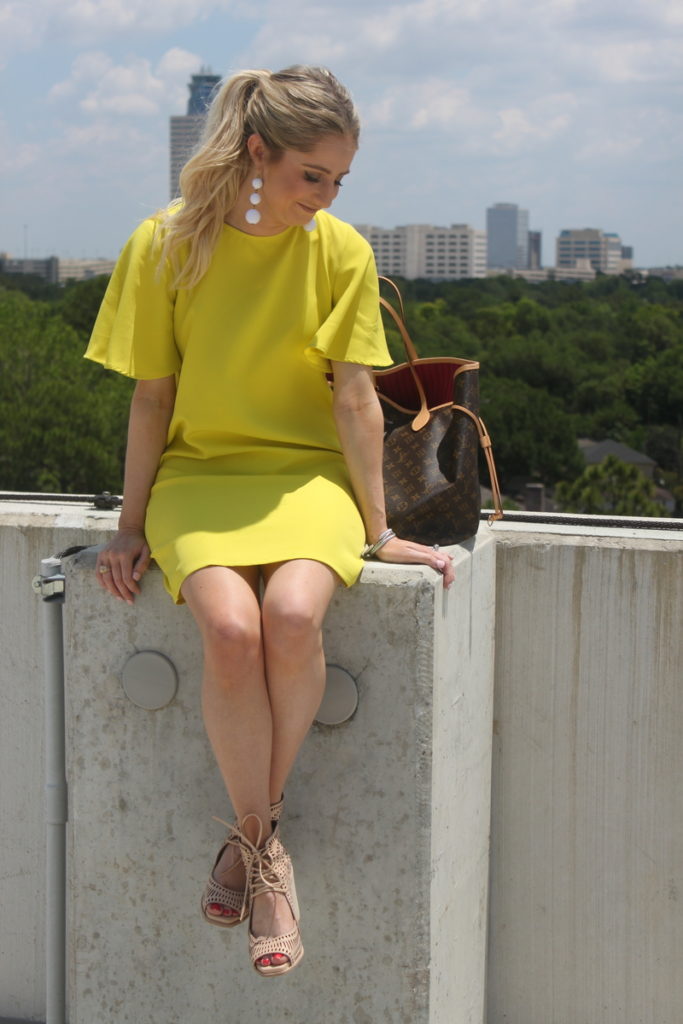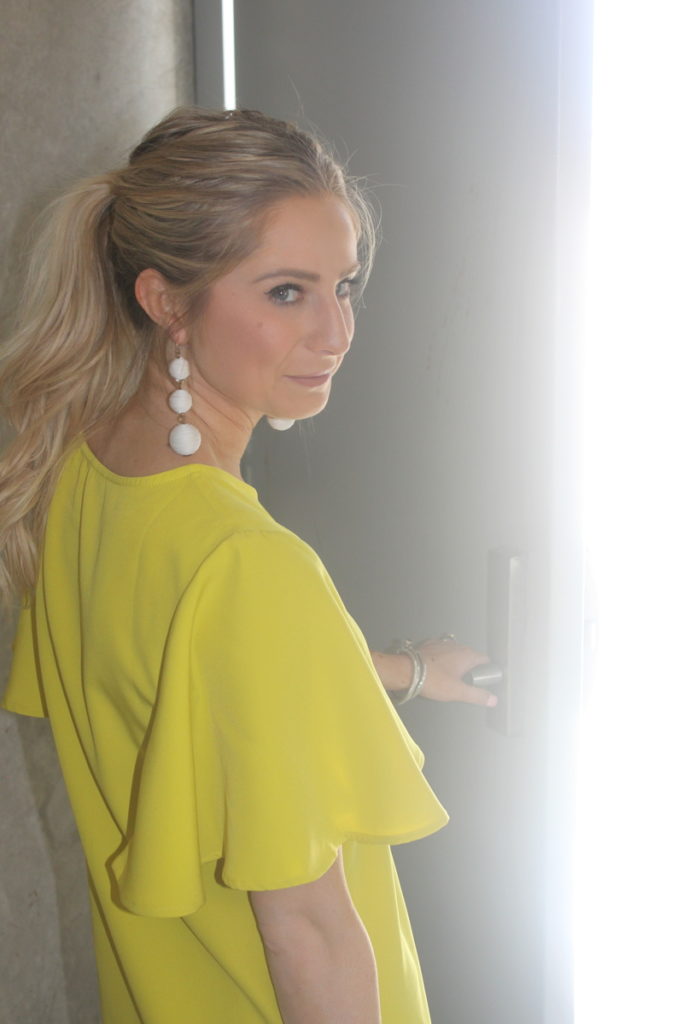 Happy Friday! Mason was out of town this week and it was rough, how was I supposed to eat dinner without my chef here? Just kidding, kinda 😉 I am so glad he is home though because the house doesn't feel so lonely! Winston (our dog) was seriously so happy to see Mason, he cried when he got home, it was the cutest thing! I'm really hoping for a relaxing weekend but we will see how that goes! The weekends where I plan to do nothing almost always turn out to be craziest.
I wore this dress on Mother's day and got so many compliments! I was a little hesitant to purchase this dress because of the color. I really don't have any clothing that is chartreuse because I've always been scared to wear it, it's way different than what I usually wear. I am so glad that I did end up buying this dress though! The material is amazing and the color worked so well. I think chartreuse would look good on anyone now that I have a dress in this color. I always thought it only looked good on girls with darker hair but I have been converted! I think it's so good to branch out and try new colors every once in a while! The sleeves on this dress are originally what sold me, they are so fun. It is also super affordable at only $14 which is an absolute steal. The dress is great quality and worked out way better than expected.
What weekend plans do you ladies have? Thanks so much for reading!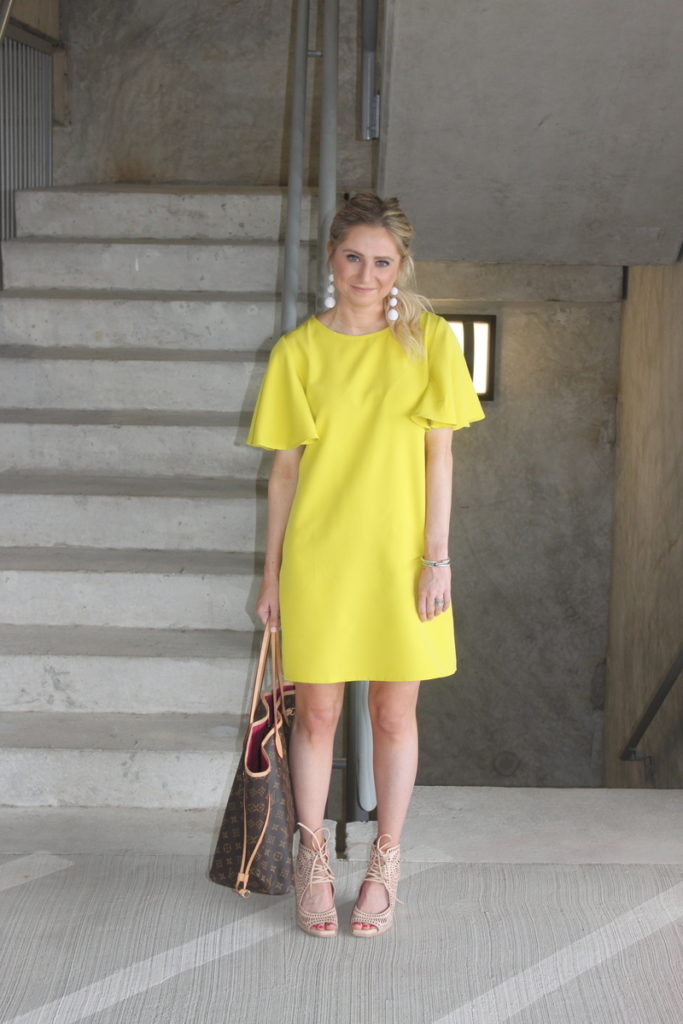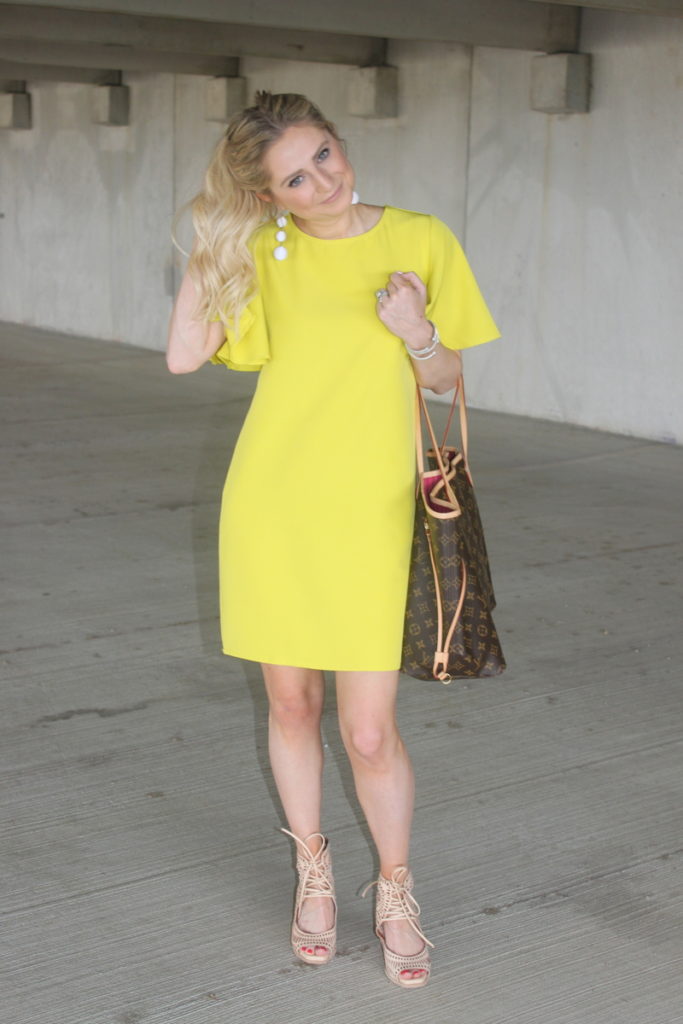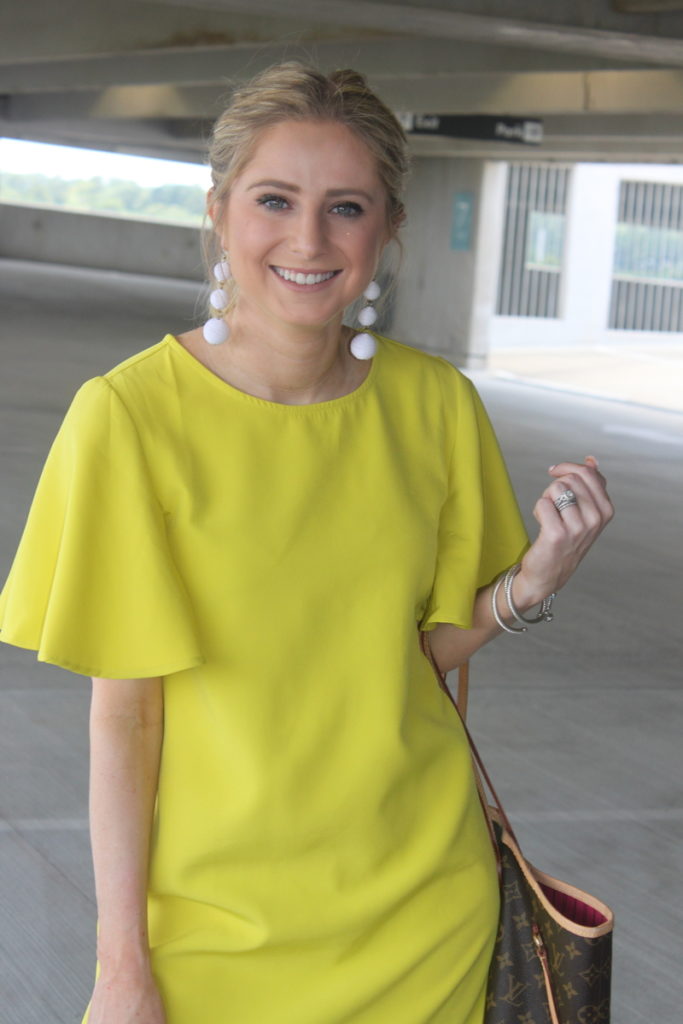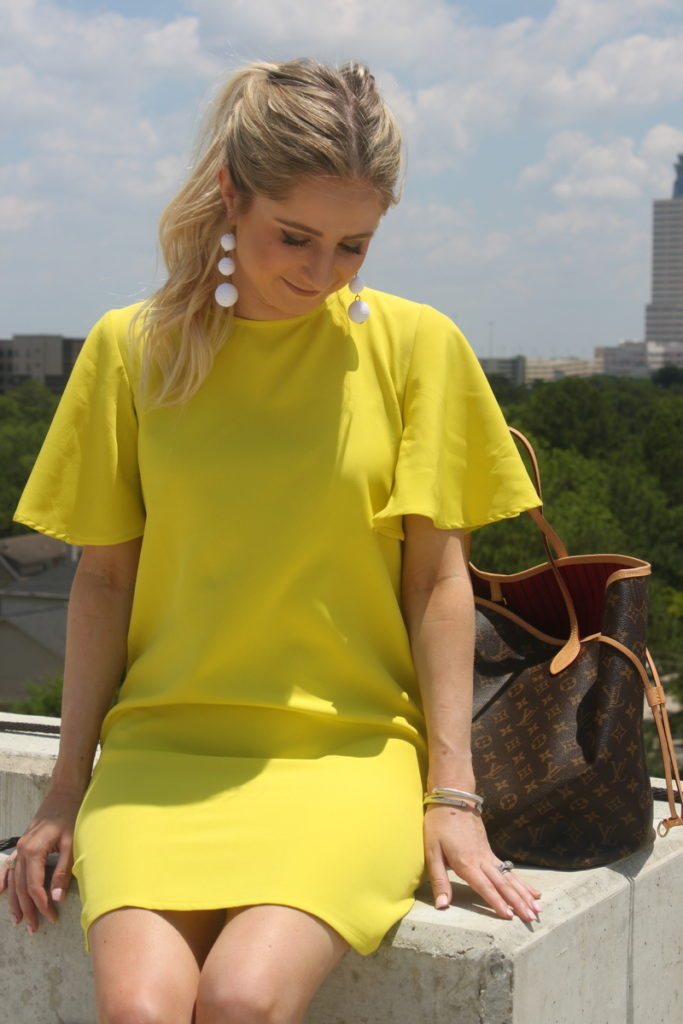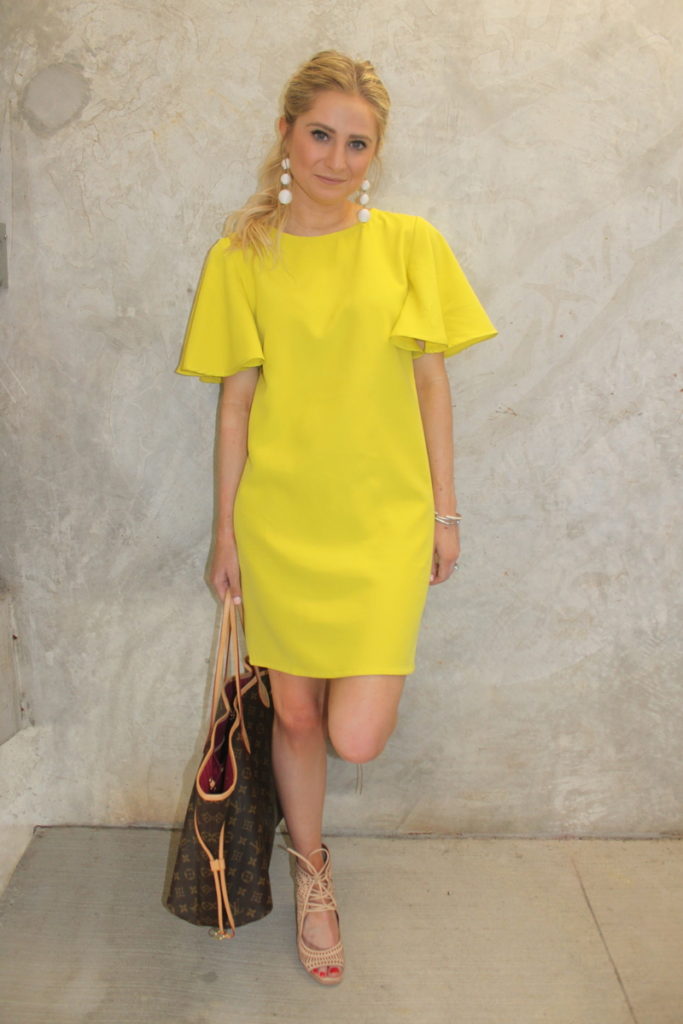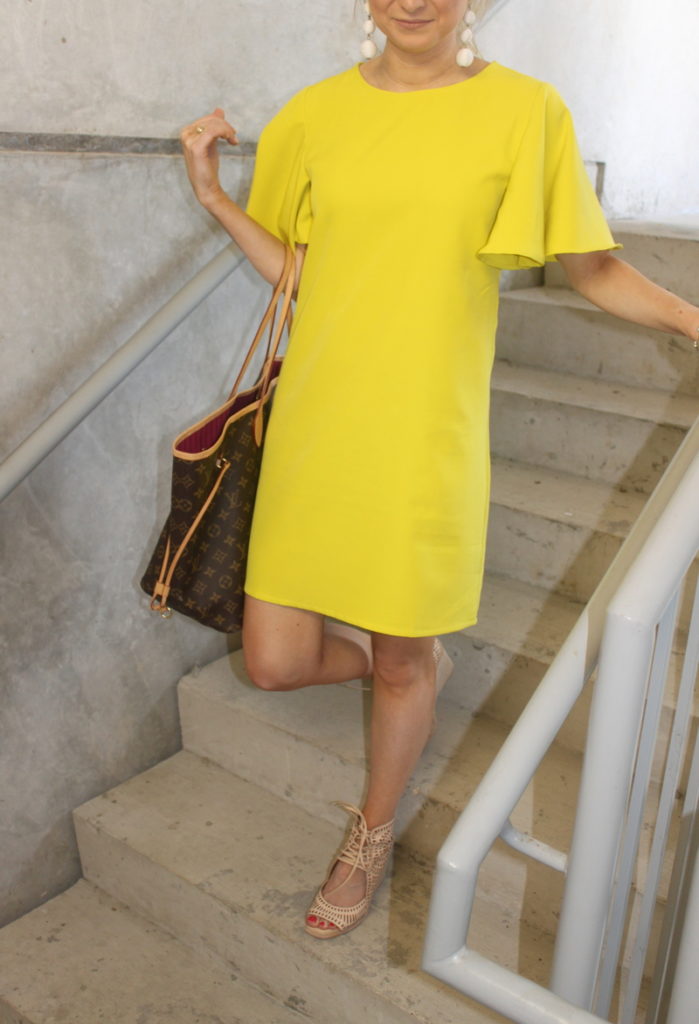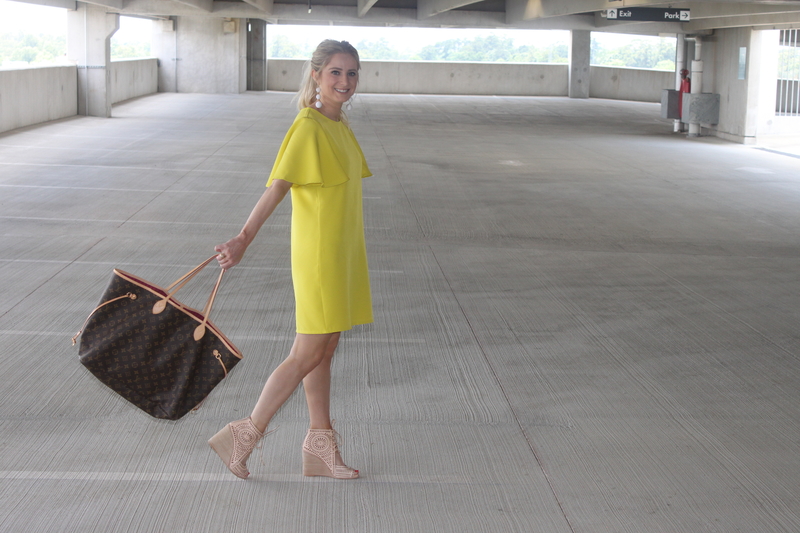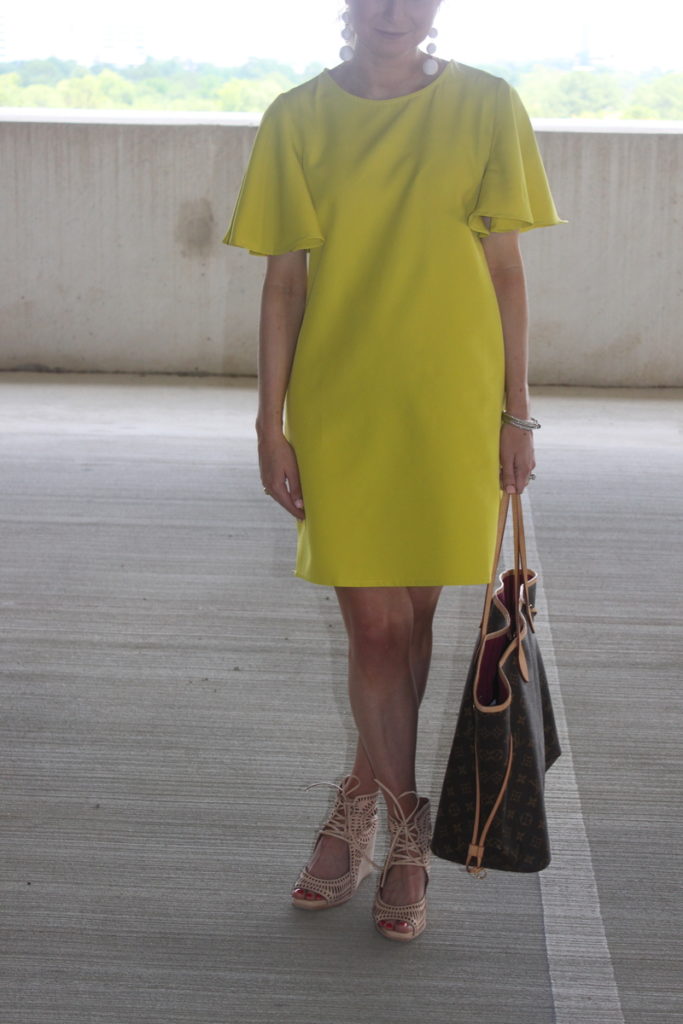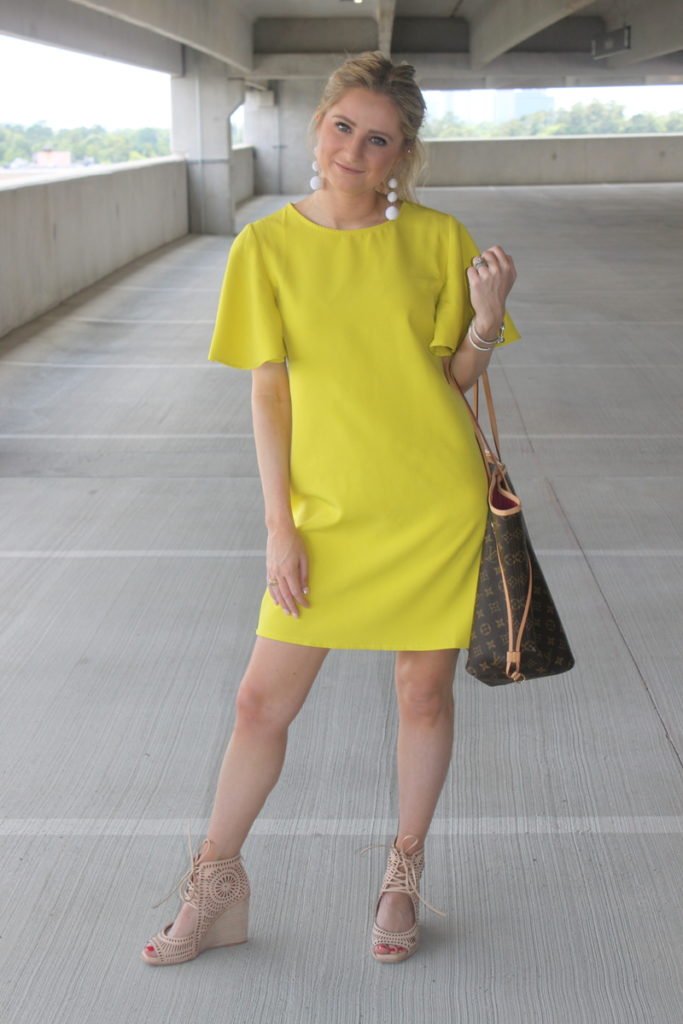 Dress: SheIn // Earrings: Baublebar // Shoes: Jeffrey Campbell // Bag: LV // Lipstick: Carmello
---
Shop the Post