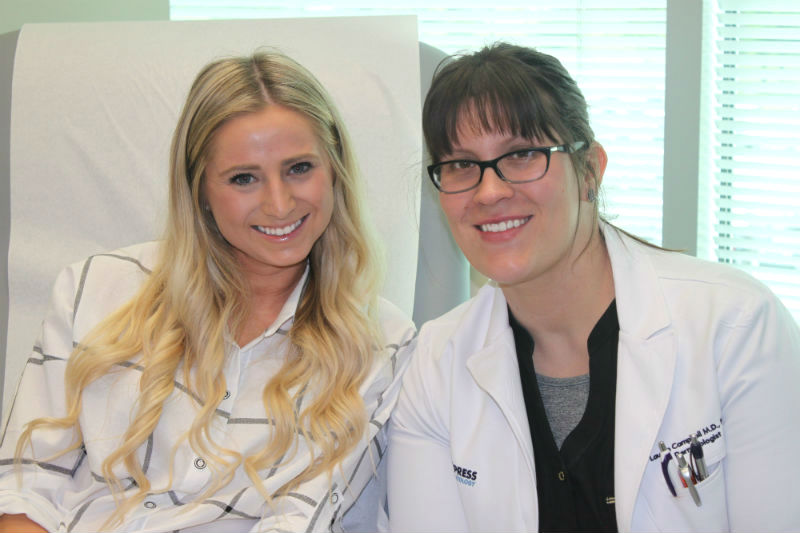 I recently had the opportunity to see a dermatologist in the Houston area. I have been on the hunt for a good dermatologist, both my Dad and Mother-in-law went to one close by and loved her. They both seriously sang her praises so of course, I knew I had found my dermatologist before even meeting her. Dr. Lauren Campbell recently opened up her own practice, Cypress Dermatology. Luckily for me, it's only 5 minutes away from my house, it is located in the new Memorial Hermann Professional Building in Cypress. I have been so excited to share this post with you guys and talk about my experience. I would like to preface this by saying that the treatments that I received may not be for everyone but I received cosmetic procedures that made me feel more confident in my own skin and there's absolutely nothing wrong with that! During my visit with Dr. Campbell I received both Dysport and Restylane and I will discuss both of those treatments further in just a little.
I would like to talk just a little bit about my decision to go see a dermatologist before I get into the details. As I have gotten older, I have noticed that my skin has changed. I wish we lived in a perfect world where our skin always looked flawless and never aged. My main concern was age prevention, I'm only 25 so major wrinkles are not an issue but I do want to make sure I do everything to keep the wrinkles away for as long as I can. I have noticed that my crow's feet have become more noticeable as of late, especially when I smile and that was personally something that bothered me. I also have small lips which virtually disappear when I smile. I'm not kidding guys, if I'm smiling in a picture, you wouldn't even be able to tell that I was wearing lipstick. I have had a few of my friends get lip fillers and they looked amazing!! I told myself a year ago that I should just go and get it done but kept chickening out. I know I am obviously hard on myself as us ladies always are but I have always been pretty confident in my appearance, however my outlook on cosmetic procedures is that if something is going to make you happy and feel more beautiful, why would you not do it? If something is going to make you feel more confident and beautiful, then go for it! I personally have always had this outlook and decided that I needed to heed my own advice, and finally meet with a dermatologist and that's where Dr. Lauren Campbell comes in.
From the moment that I walked into Cypress Dermatology, everyone was so welcoming and nice! I was a little anxious for my appointment, as I think anyone would be who knew they were about to get injections in their face and lips. I was taken back to one of the treatment rooms and greeted by Lindsey, the Aesthetic Director, she instantly made me feel so comfortable. Lindsey asked me what I would like to get done and we discussed the results that I wanted to achieve. For me, it was about evening out any lines and wrinkles that I currently have and to prevent deeper wrinkles from developing in the future. We also discussed that I would like to have fuller lips but nothing crazy big, I didn't want to go for the Kylie Jenner look, her lips look great but I think they might be a little big for my face. Lindsey was so patient and listened to any concerns that I might have. She put numbing cream on both my lips and face and then we let that set it for a little. After the numbing cream had some time to go into effect, both Lindsey and Dr. Campbell came to talk to me. Y'all I am not kidding when I say that Dr. Campbell is one of the most amazing doctors that I have ever seen. She is so nice and willing to listen to every question and concern you may have. I never felt like she was rushing our appointment to get to her next one, she took her time with me and I so appreciated that.
The first service that I received was the Restylane Silk in my lips. Dr. Campbell and I discussed the look that I was going for, just fuller lips that don't disappear when I smile and look natural. I was SO nervous about this because lips are sensitive. I will say that I am so thankful that they put numbing cream on my lips before injecting any filler. Dr. Campbell was so gentle and started to inject the filler slowly. She always made sure that I was comfortable and even had an ice pack that she placed on my lips after injecting each location. I am so glad that I had someone that was constantly checking to make sure I was okay during the procedure because that is so comforting. I wish I could say that it was painless, it wasn't.  However, it was not nearly as painful as I had anticipated. During the entire procedure, both Dr. Campbell and Lindsey were amazing and even made me laugh during. Right after receiving the injections, my lips looked fuller, to say that I am happy with the results would be an understatement. Dr. Campbell did warn me that I could experience some swelling and/or bruising. After Dr. Campbell injected the filler, she massaged my lips to even everything out, it was such a funny feeling but not painful at all. I didn't experience any bruising but my lips were a little sore after the injections and slightly swollen for a few days. It was nothing that would keep me from my daily activities though and it was 100% worth it.
The second service that I had was Dysport, which is similar to Botox to improve the appearance of any fine lines or wrinkles. As I mentioned previously, my main concern were my crow's feet. After discussing with Dr. Campbell, I learned that injectables such as Dysport are a great way to help with age prevention and to help fight getting any deep wrinkles as we age. I am all about trying to look young for as long as possible so sign me up! Dr. Campbell injected Dysport in my forehead, between my eyebrows, by my eyes where my pesky crow's feet are and right at the top my lips to facilitate the lip filler shaping my lips. I do like to think that I have a relatively high pain tolerance but I barely felt the Dysport being injected. It was virtually painless. I do credit the fact that I felt little to no pain to how precise and gentle Dr. Campbell was. I really wasn't sure with how much the treatment would improve the appearance of my crow's feet and I am so happy to say that they are GONE! Immediately after the injections, there was a noticeable difference even when I smiled. It can take a few days to see the full results and I could not be happier with my results. My skin is so smooth and there is not one wrinkle on my face.
I am so happy with my experience at Cypress Dermatology and they have found themselves a lifelong patient. If you're looking for a medical or cosmetic dermatologist in the Houston area, Dr. Lauren Campbell should be at the top of your list. Everyone at her office is so professional and kind, they will make you feel comfortable as soon as you walk in the door. I can't say enough good things about Dr. Campbell and Lindsey, they both listened to every question and/or concern that I had and made me feel right at home. They genuinely took their time with me and I am so pleased with my results. I cannot thank them both enough for helping me feel more confident in my own skin. And now what I know you're really waiting for, the pictures! Thank you so much for reading! If you have any questions at all, please comment and I will be happy to answer!

Thank you to Cypress Dermatology for collaborating with Blonde in the Burbs for this post! As always, all thoughts and opinions are 100% my own. Thank you for supporting the brands that support Blonde in the Burbs!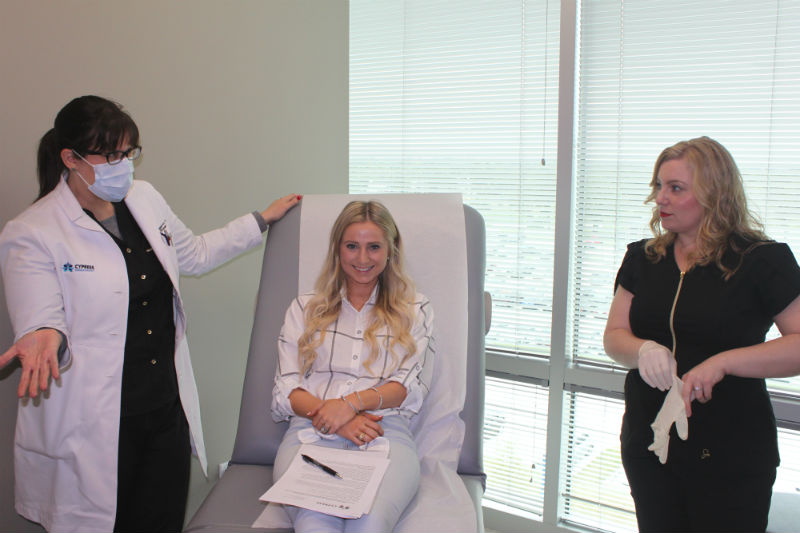 Dr. Campbell and Lindsey getting everything ready for my injections!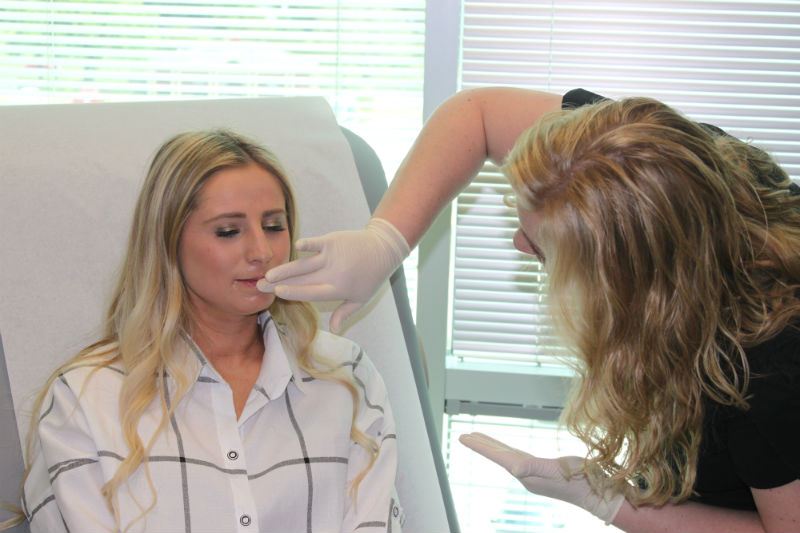 Lindsey is putting on the numbing cream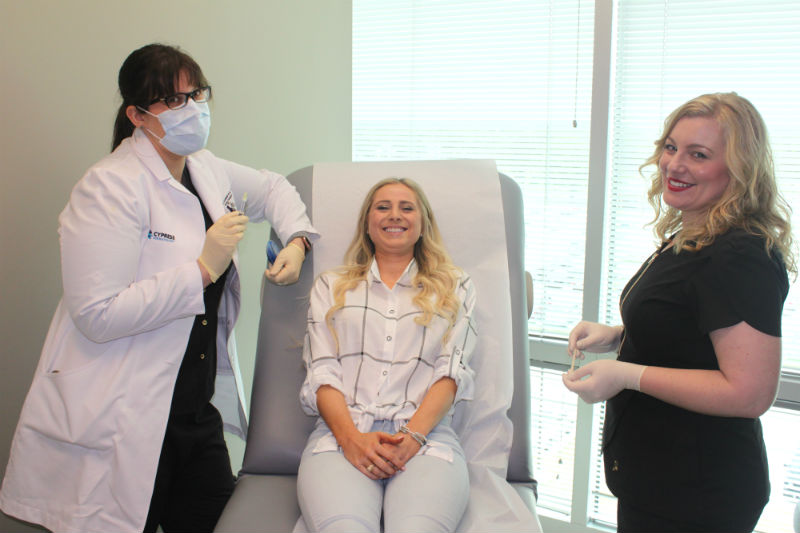 I seriously look like a goober but I was so nervous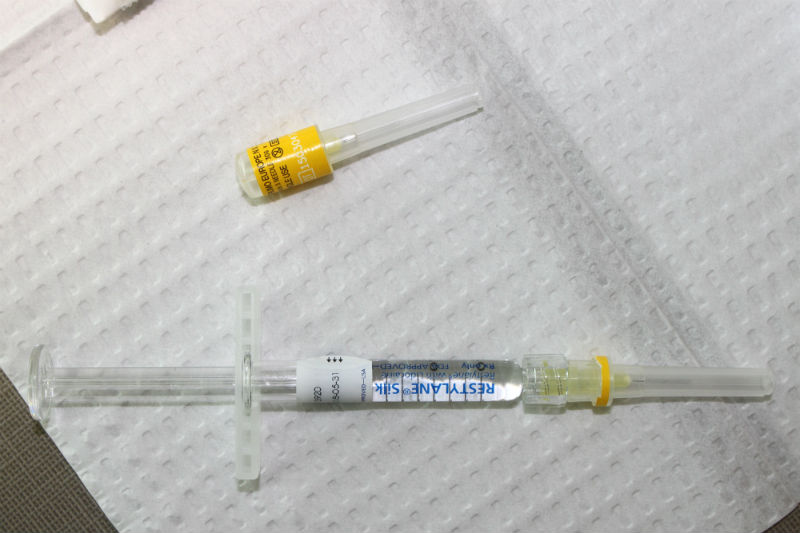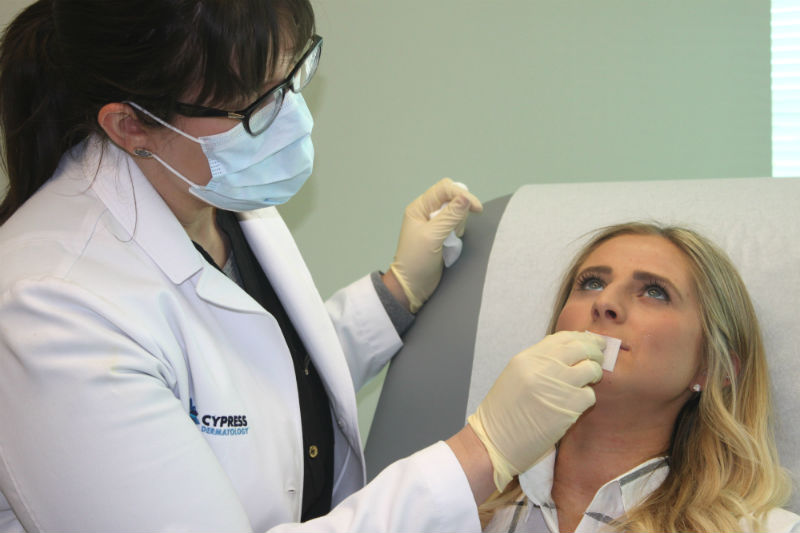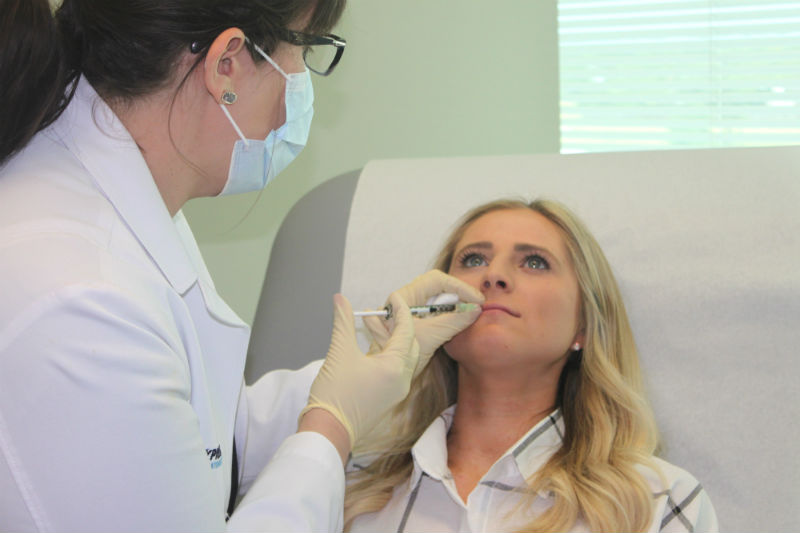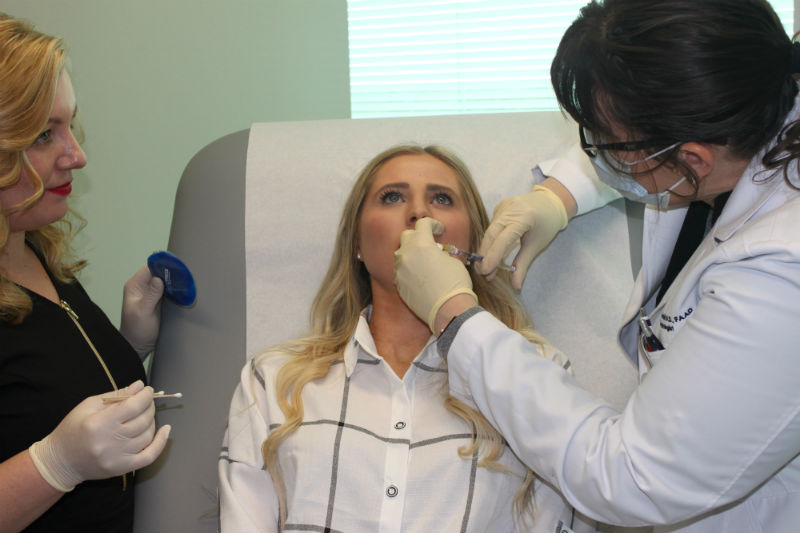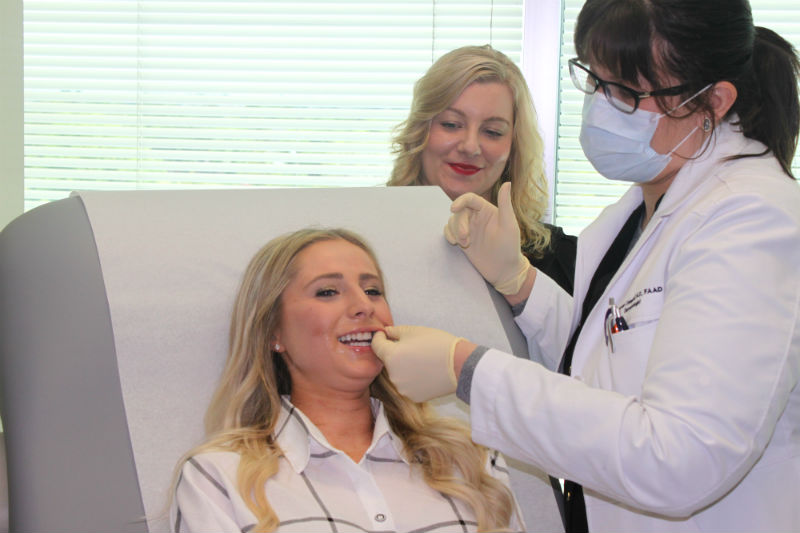 Dr. Campbell massaging my lips after the injections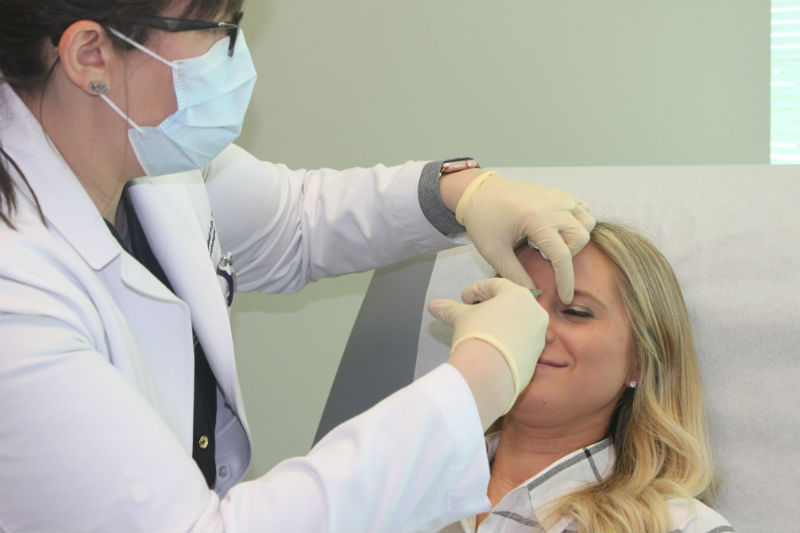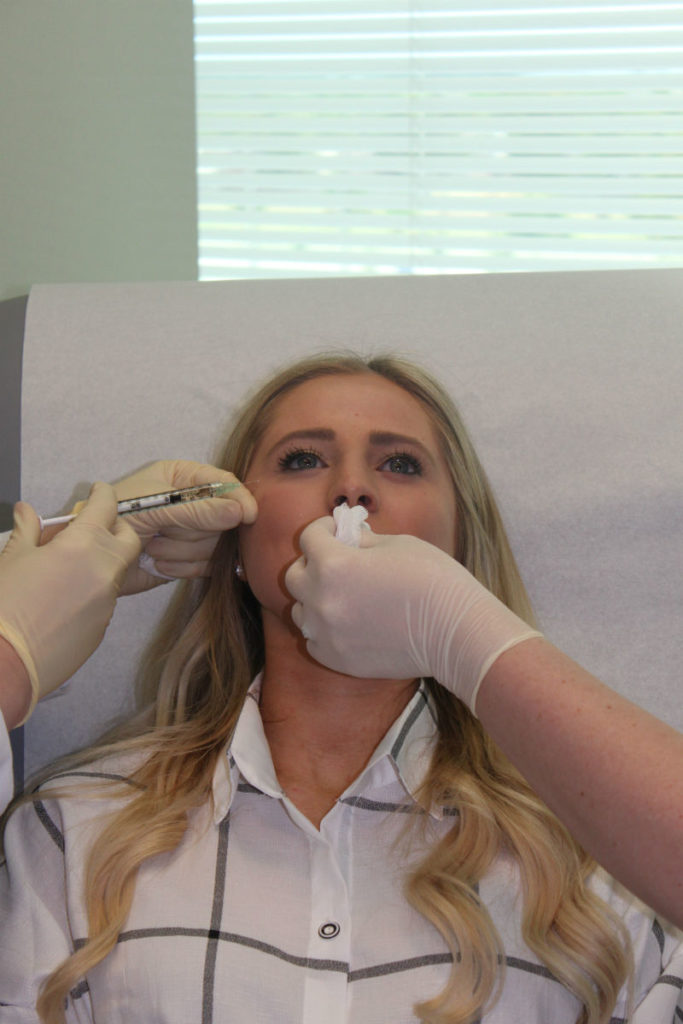 I barely even felt the this part!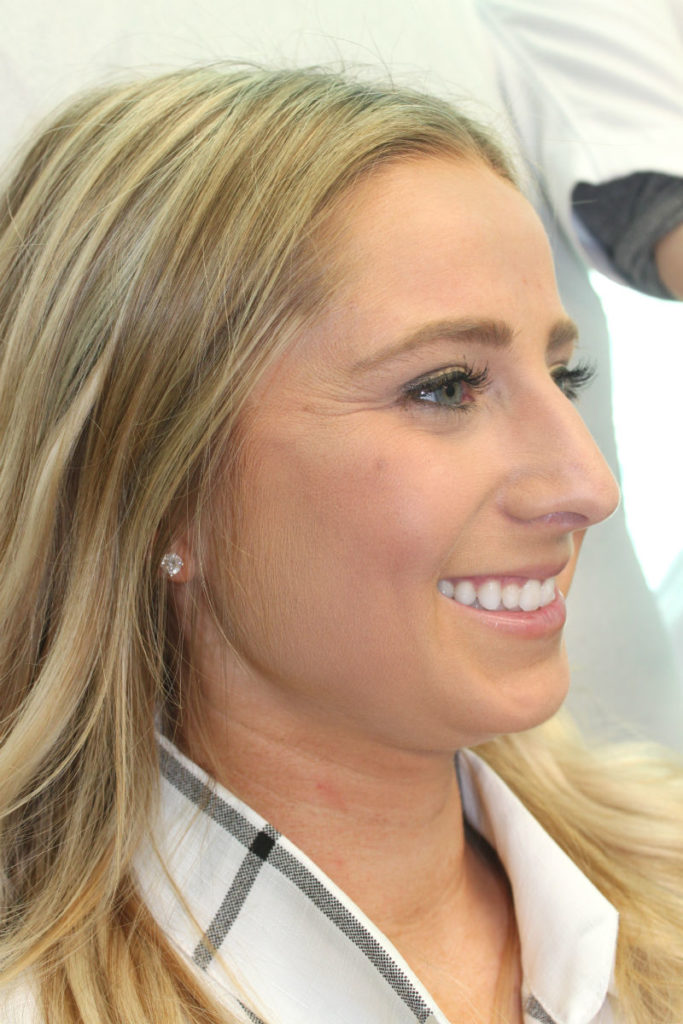 My crow's feet immediately after, the lines had smoothed some already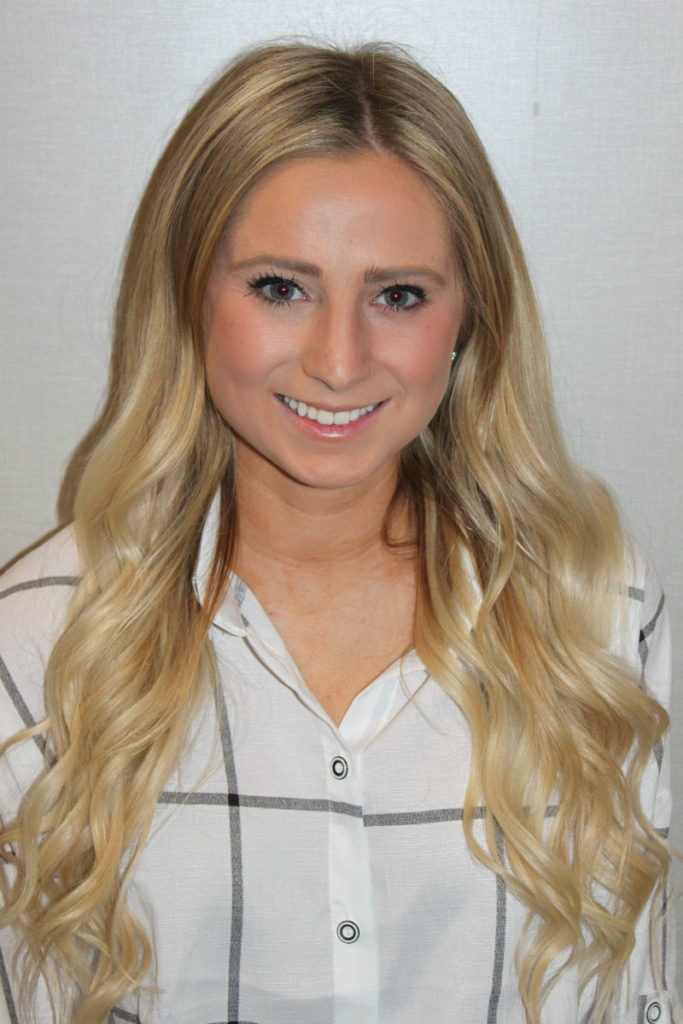 Before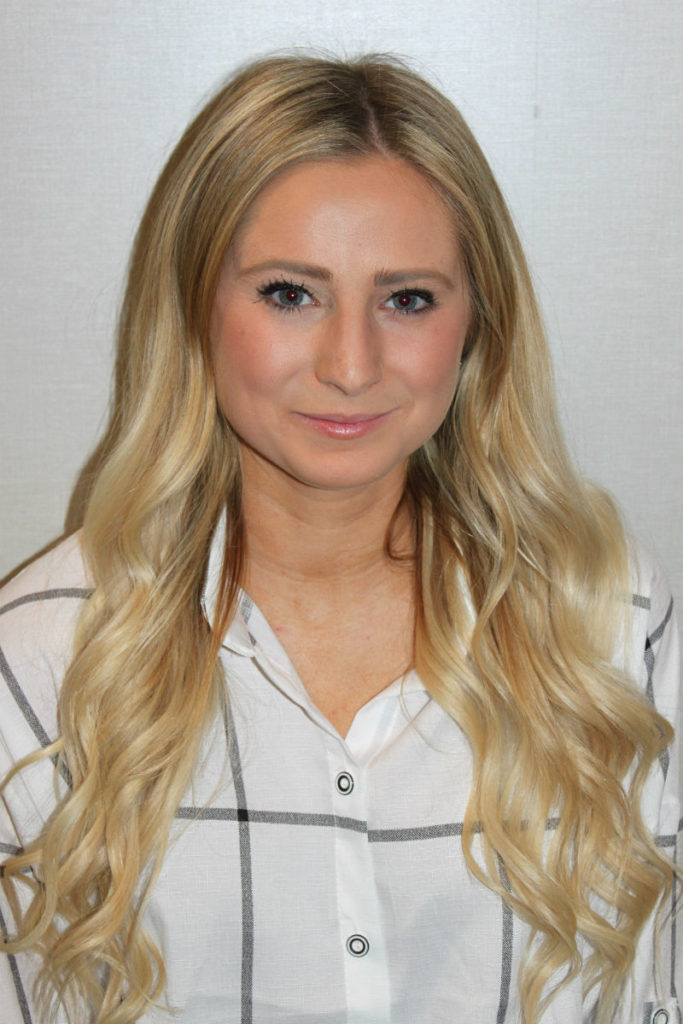 Before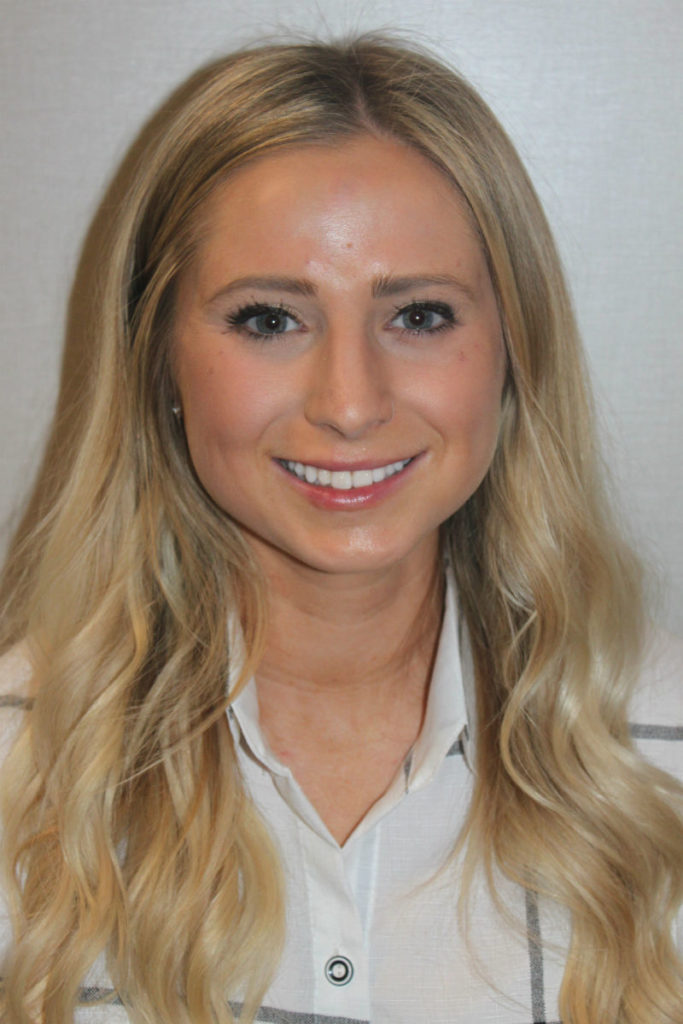 After! Please excuse my shiny forehead but the lines are smoothing and my lips are fuller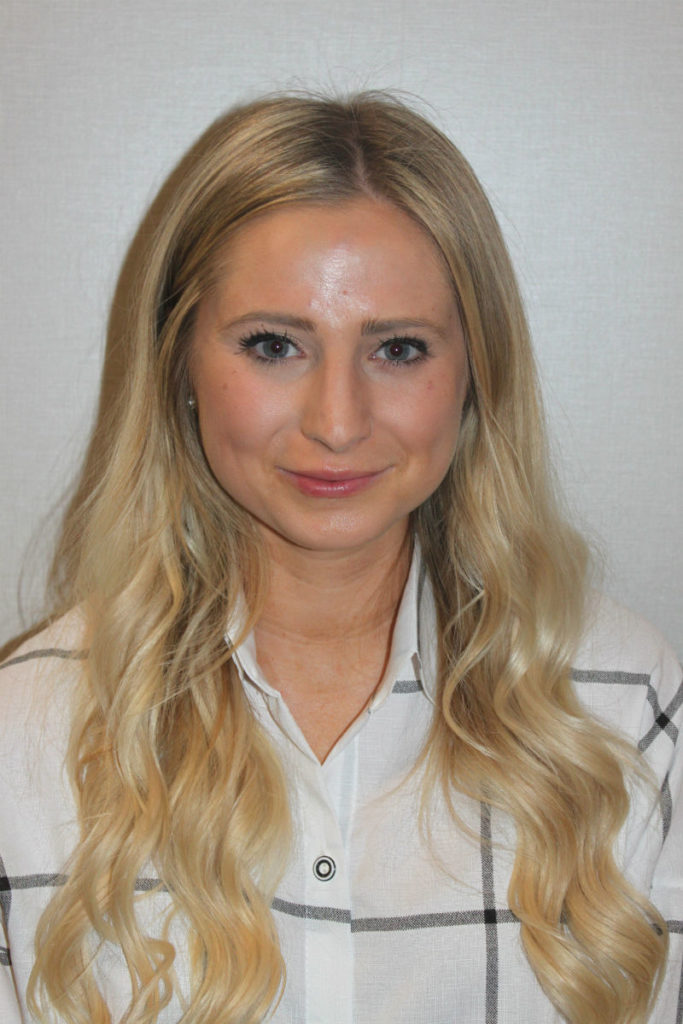 After – much fuller lips!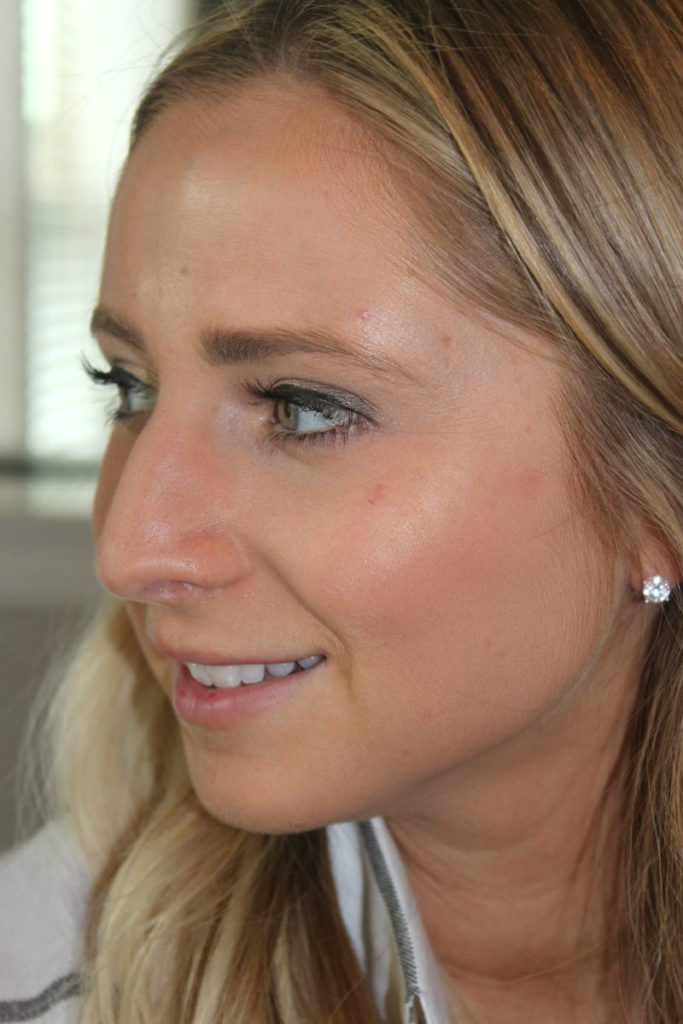 Crow's feet hours after. THEY'RE GONE!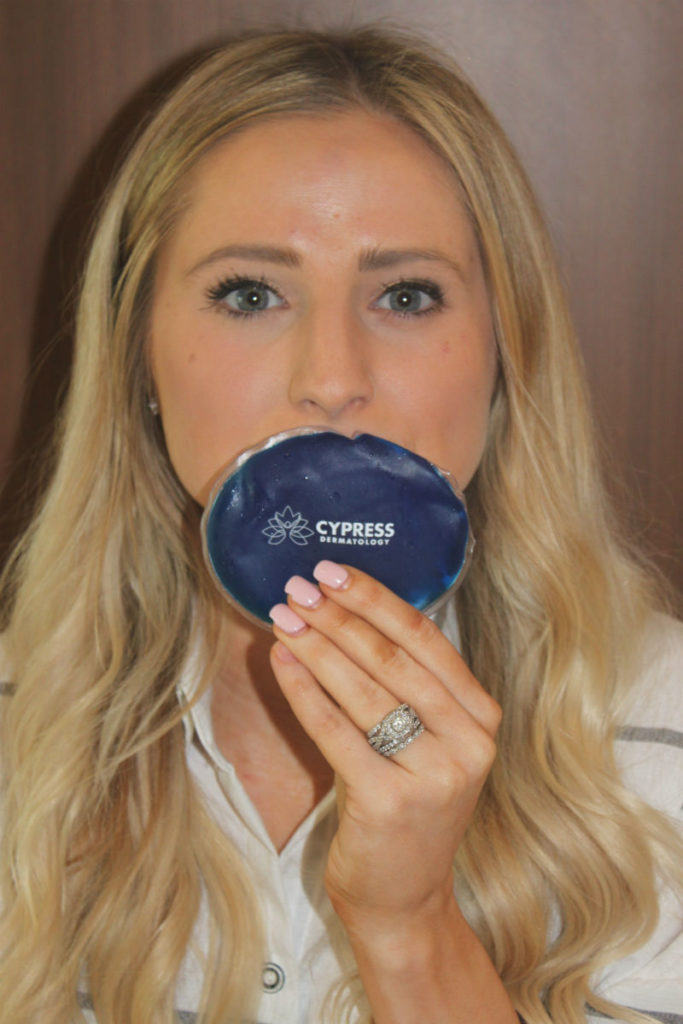 My ice pack, I iced my lips for a little bit post injections!