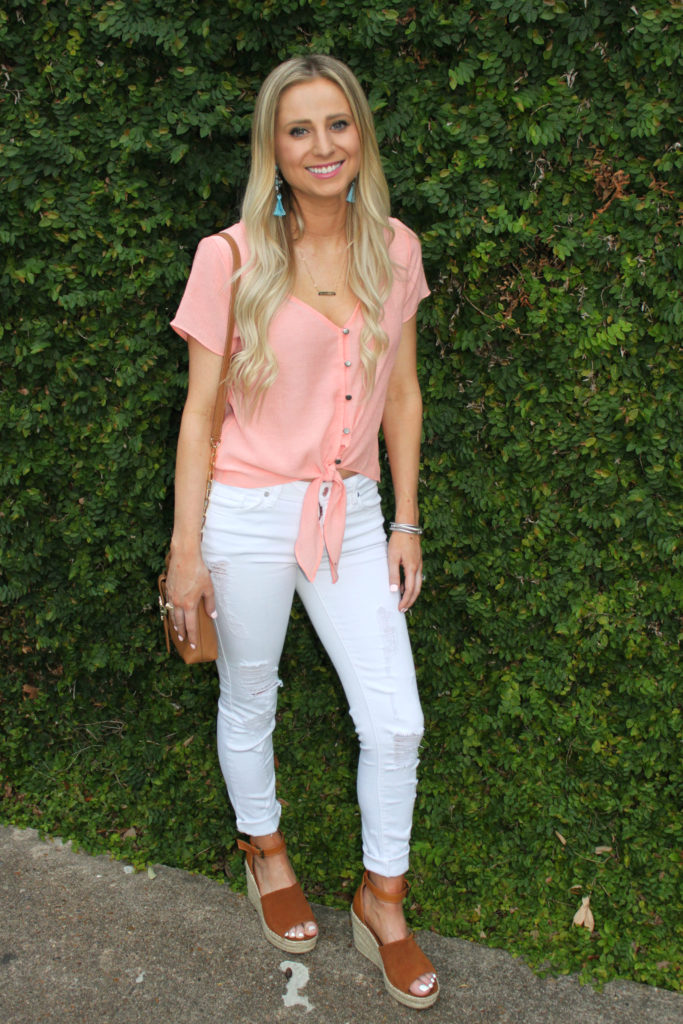 I am so excited that it's almost Memorial Day weekend! Three day weekends make me so happy. My sister is graduating from high school this weekend and I'm in denial. I'll just leave it at that 😭 Mason's best friend is also coming into town this weekend and we can't wait. I love hosting people at our home. It gives us a reason to actually use the upstairs! I've been trying to think of what we're going to do this weekend but have come up with only restaurants I want to go to. Typical always thinking about when my next brunch is going to be. I don't necessarily know what we're going to do this weekend but I do know that I'm wearing this top again.
A friend of mine just recently opened up her own online boutique, major goals! 🙌🏻 Boutique Rocky has the cutest clothes and they don't break the bank. I do most of my shopping online and who doesn't these days? If I can shop at home in comfy clothes with a glass of wine, I am one happy girl. Boutique Rocky is offering all of you ladies 10% off with the code "nicole10" so now you don't even need an excuse to head on over to her site and get yourself some perfect summer outfits! If you do need an excuse, my go to is welllll it's on sale so now it's a win-win.
The second I saw this top online, I knew that I needed to add it to my closet immediately. The color is so bright and perfect for summer. I love bright colors because they always makes you look tanner than you actually are which I will never complain about. The material is so light and that is a necessity in Texas heat. My favorite part of this shirt is how it ties in front, I think that is the cutest touch. Not only is it perfect with jeans but also goes well with shorts. I love adding pieces to my closet that can be worn multiples ways, I will be an outfit repeater in this top all Summer long.
Happy shopping  and thanks for reading!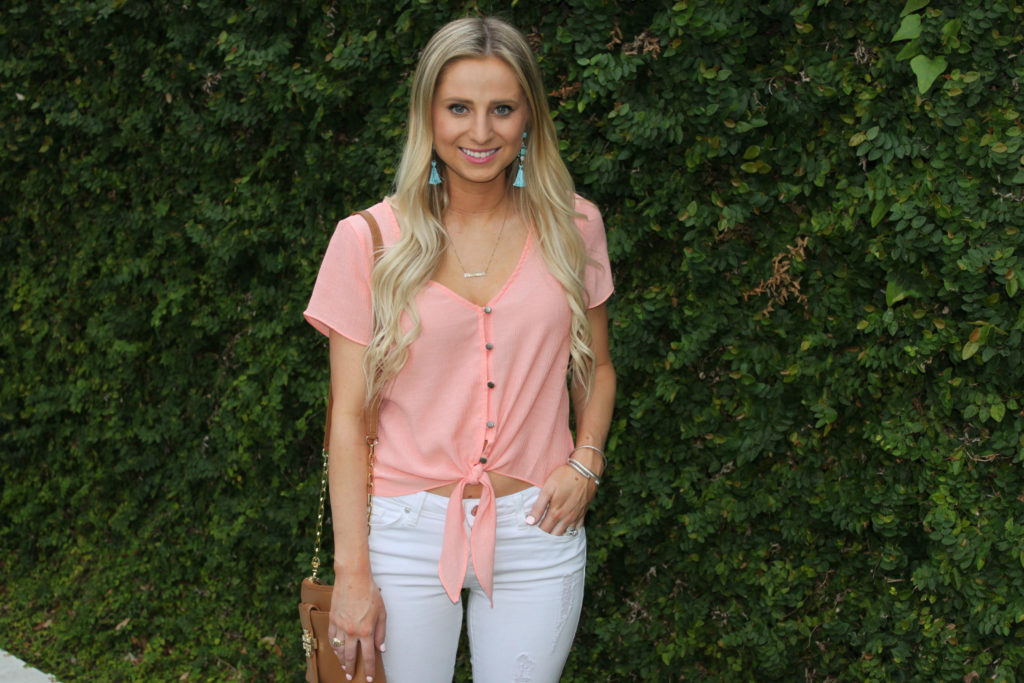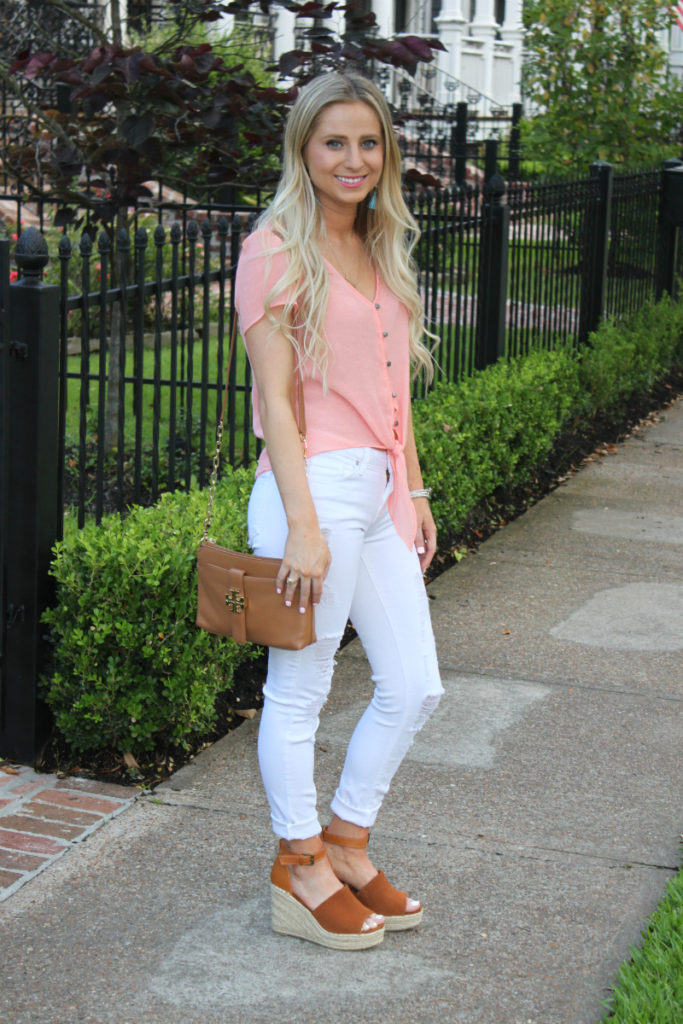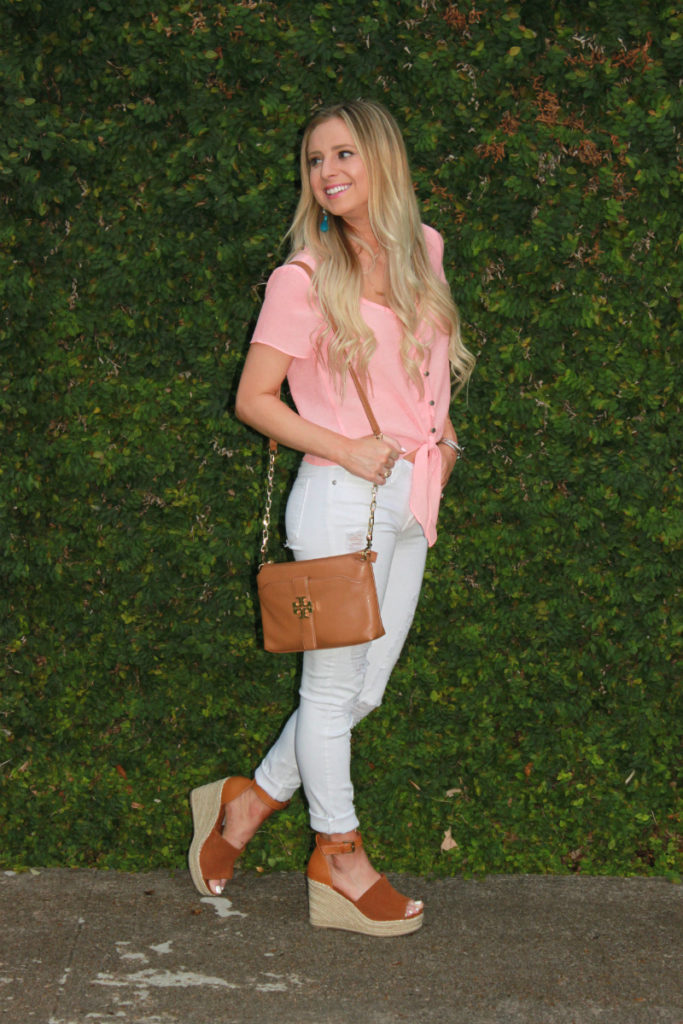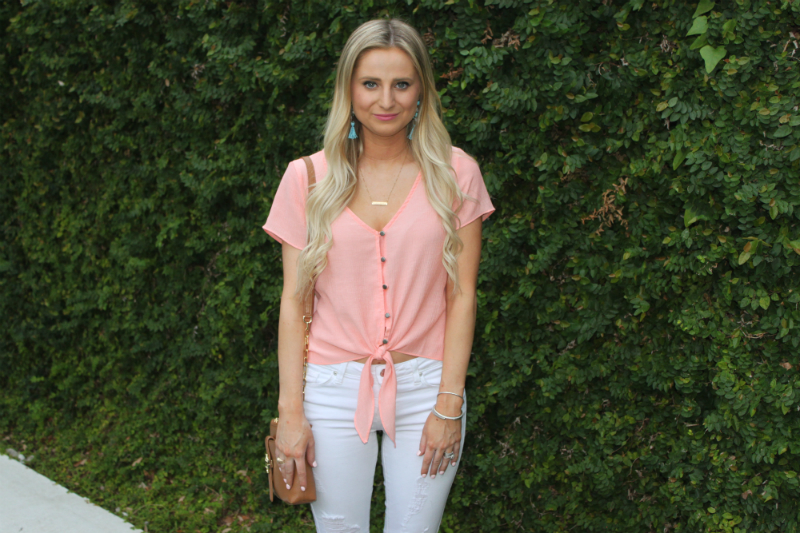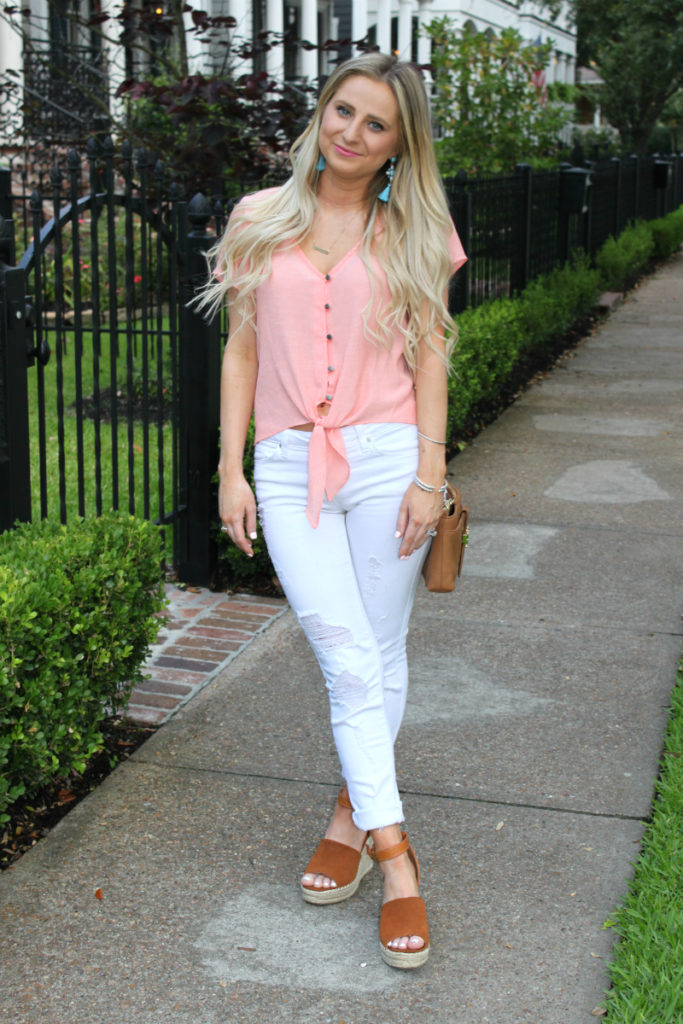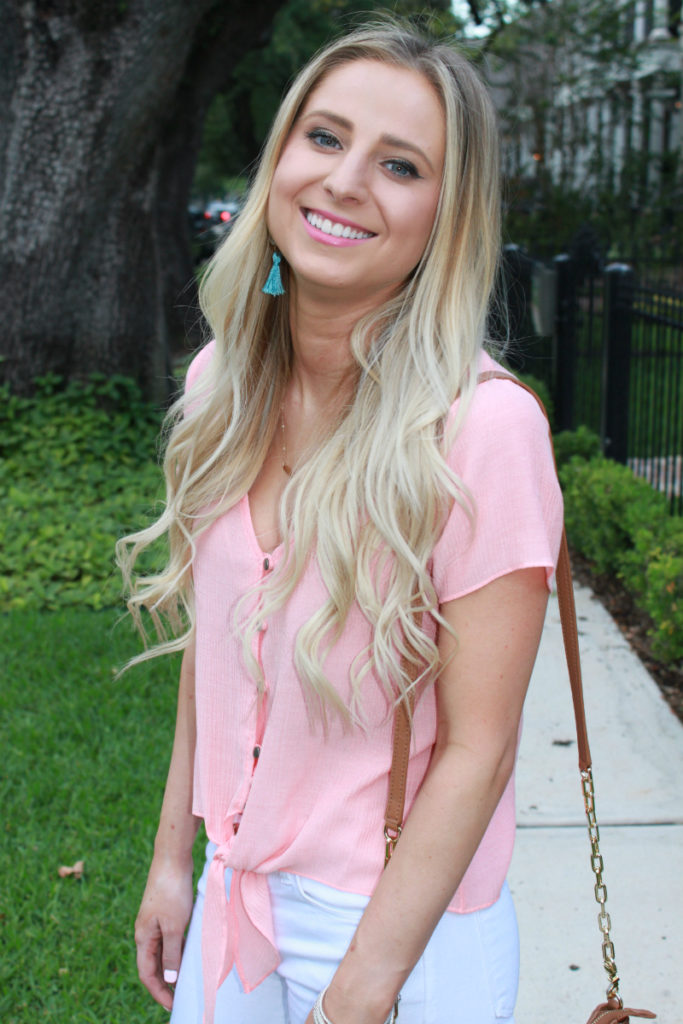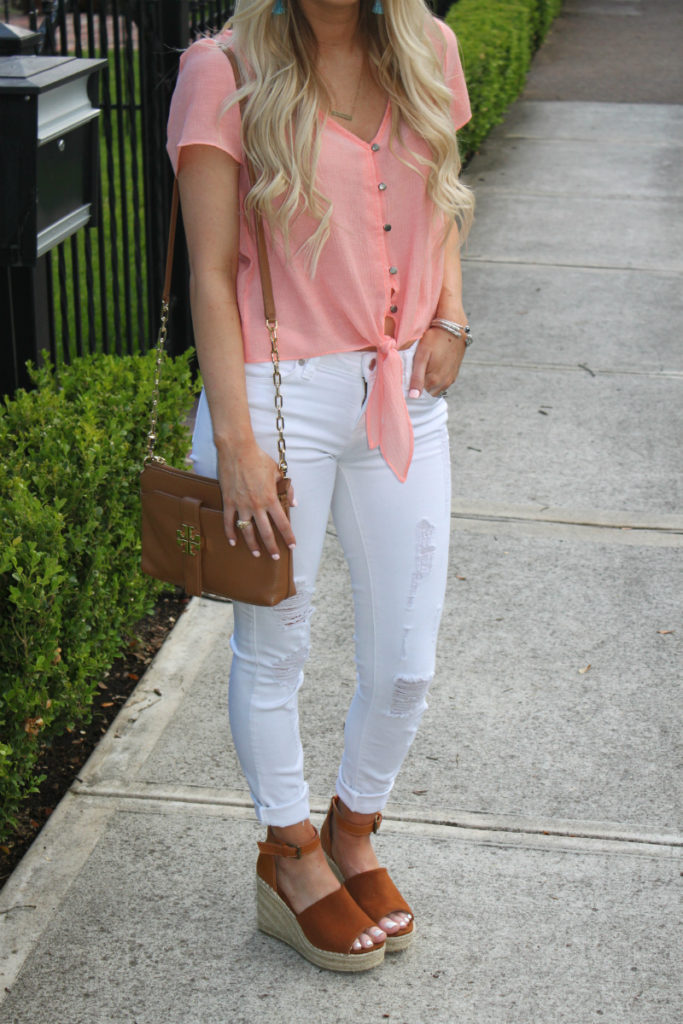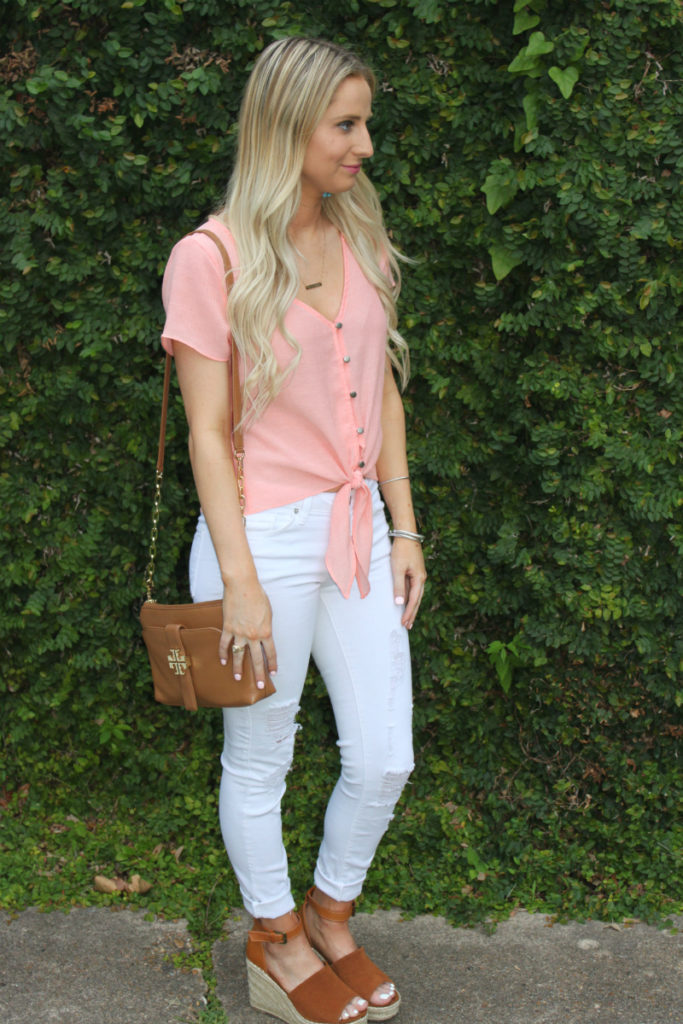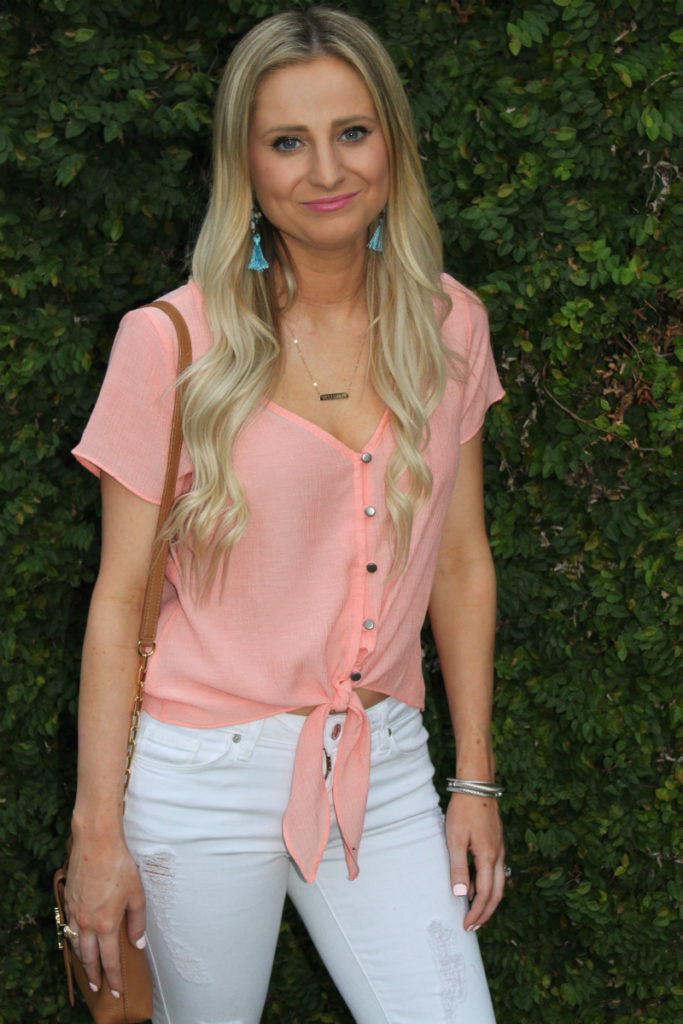 Top: Boutique Rocky (c/o) // Jeans: Similar //  Bag: Tory Burch (Similar) // Earrings: SUGARFIX // Lipstick: Melted Peony
---
Shop the Post