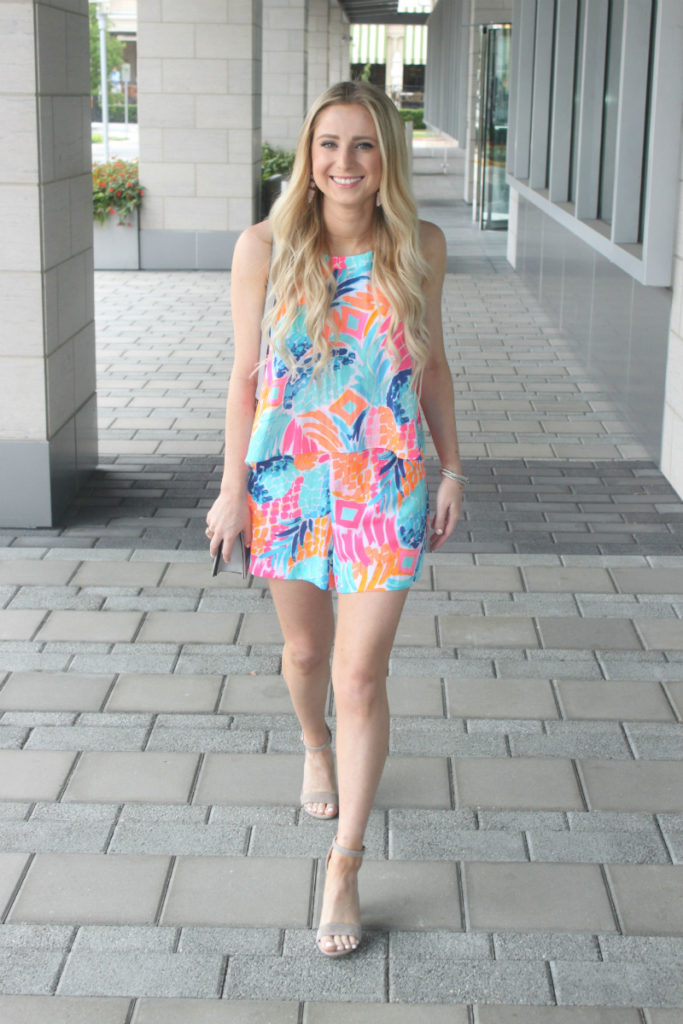 My first few years of college, I HAD to have a Lilly planner. They we're so popular and almost every girl had them at A&M. I'm not kidding when I say at the library on any given day you could walk around and probably see a Lilly planner on every table. A planner and a few of my sorority's printed items were the extent of my Lilly collection. I wasn't really crazy about wearing a bright floral print dress so I had never purchased anything. My wardrobe has definitely evolved over the years and now I love anything bright. I'm a sucker for a good print. Lately I have really been loving Lilly Pulitzer prints because I think they have branched out so much from just their traditional florals. When I saw the print of this romper, I knew I had to buy it. I love the colors on this romper, pink and blue are my favorite to wear and it has both! The pineapple print is the cutest. I love pineapples for some unexplainable reason. The fit on this romper is also so good, I really like the layered look.
I also want to mention these Steve Madden shoes, they are so versatile! They have been my go to shoes for almost any outfit lately. I have them in the Taupe Suede color and they go with so much. The Nordstrom Half-Yearly sale is currently going on and they have these shoes on sale in a Rust Suede color which I think would be so cute as statement shoes! I wish every color was currently on sale but we can't be that lucky! Maybe next time? I'm really hoping because these shoes are so great and the chunky heel is so easy to walk in.
Thanks so much for reading!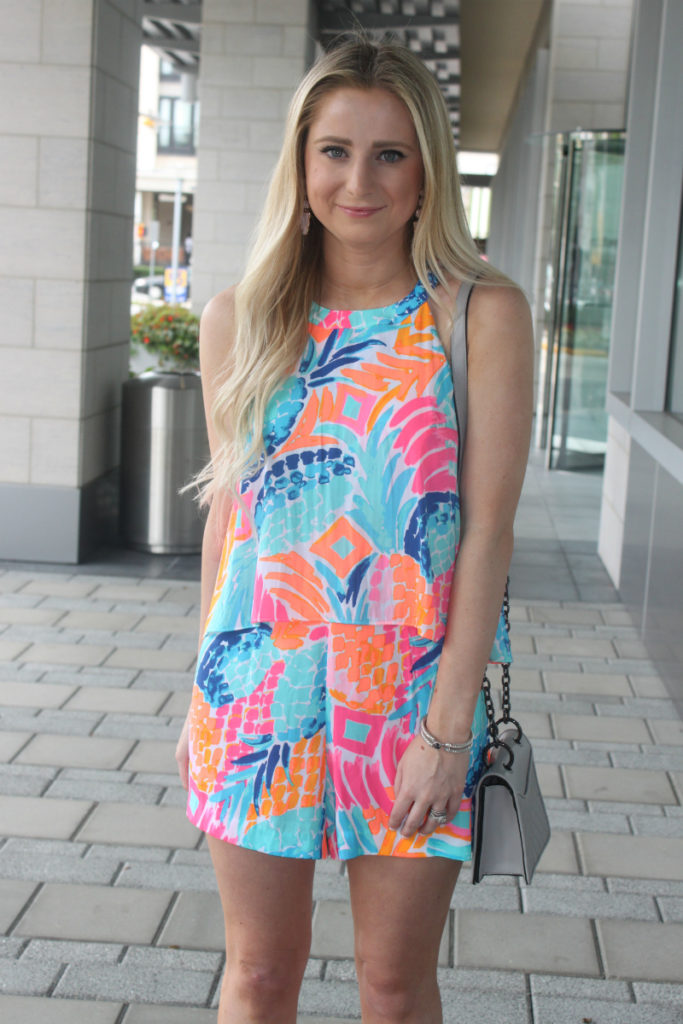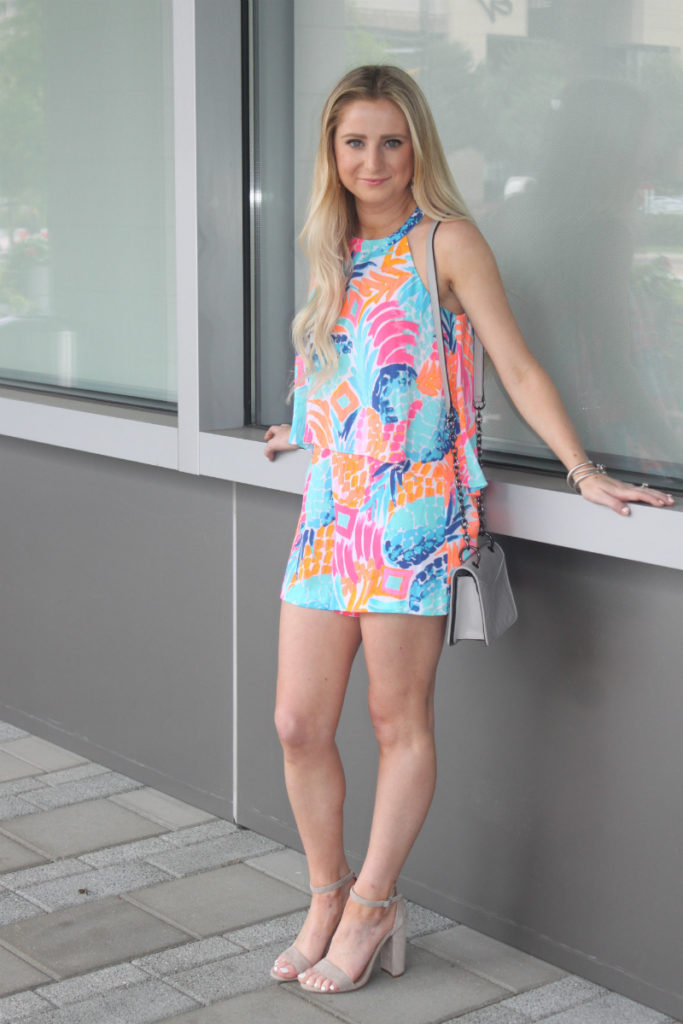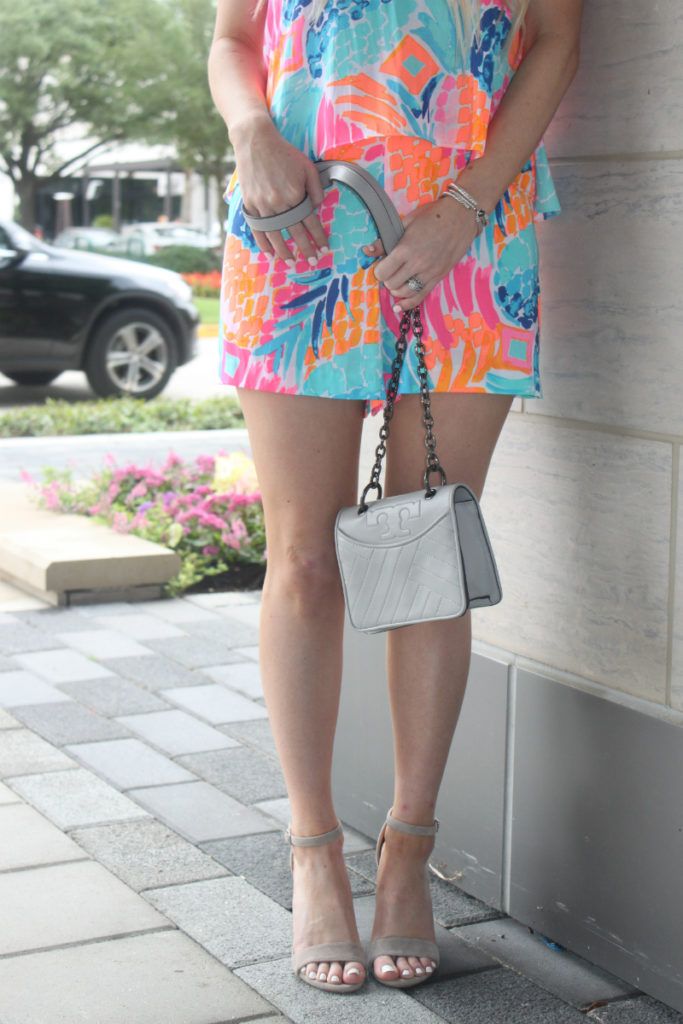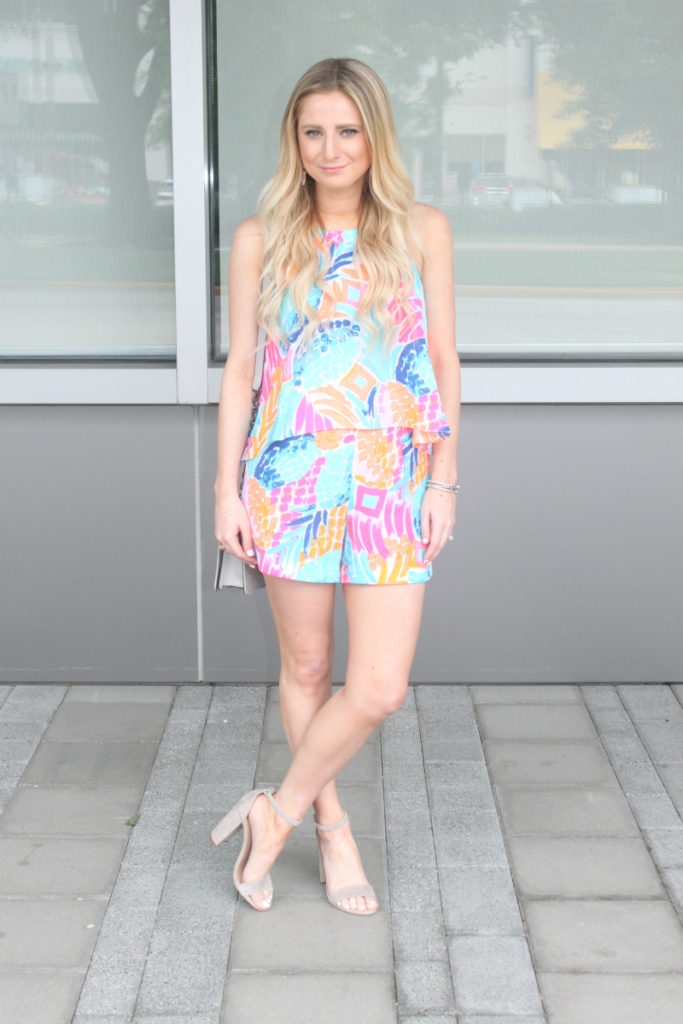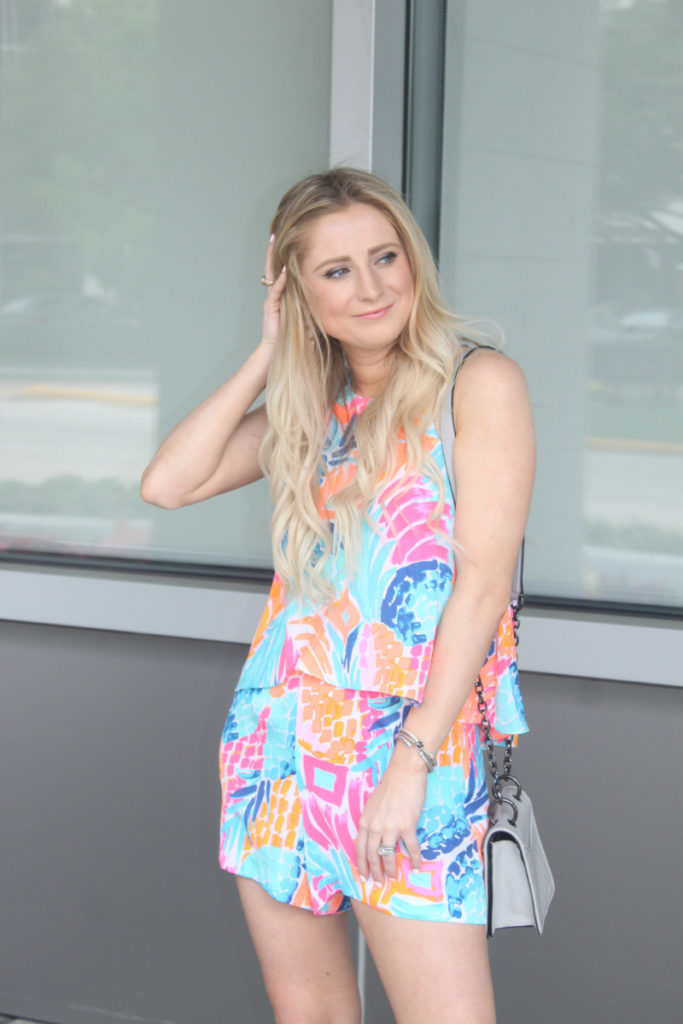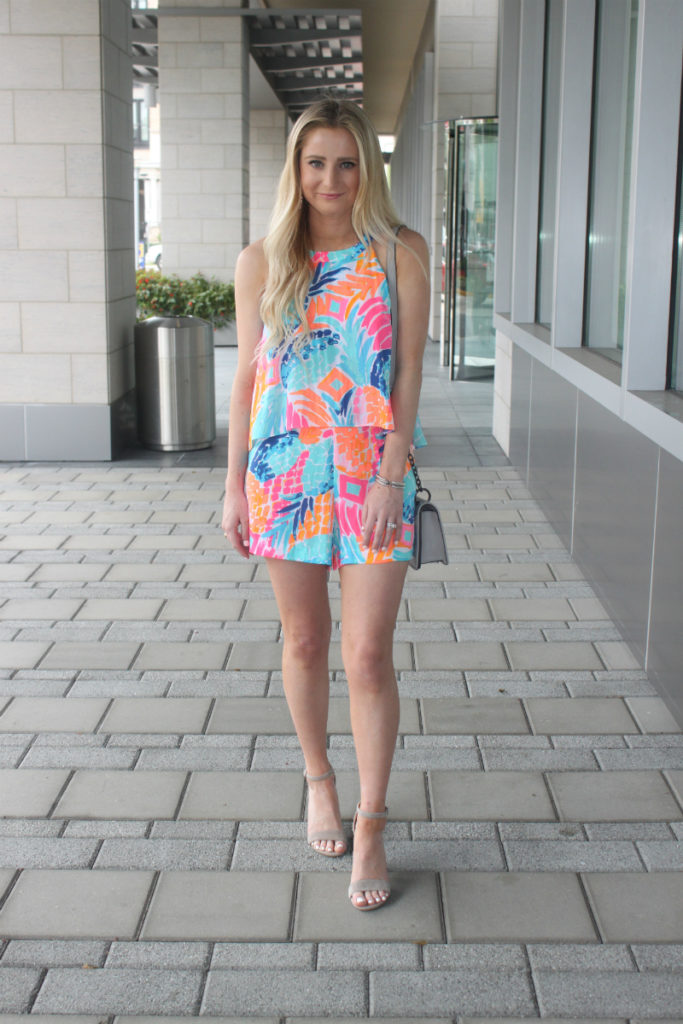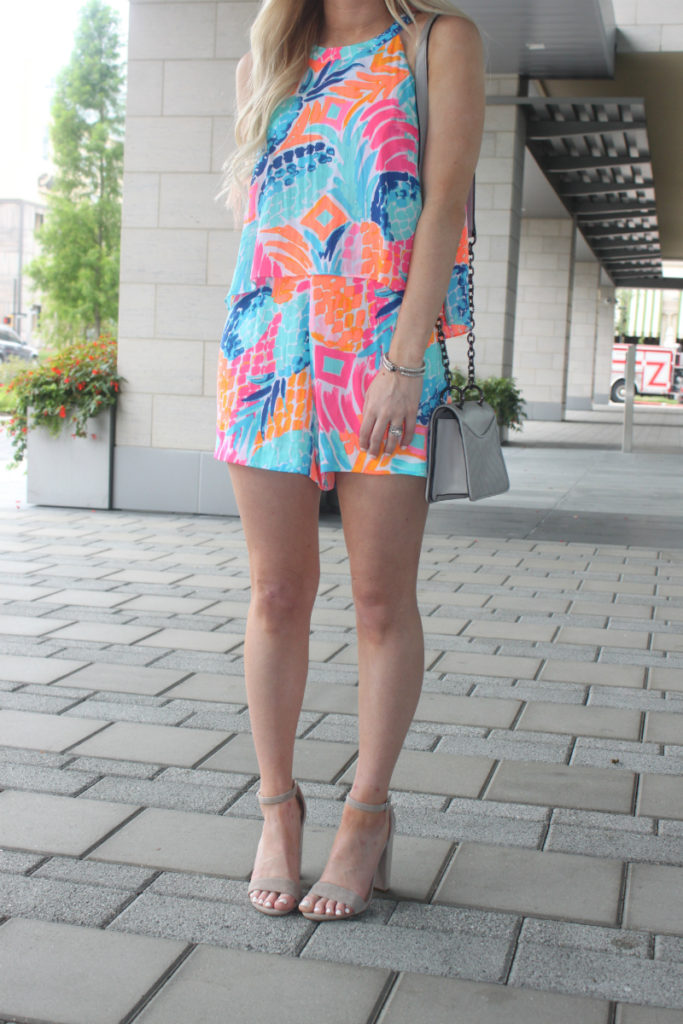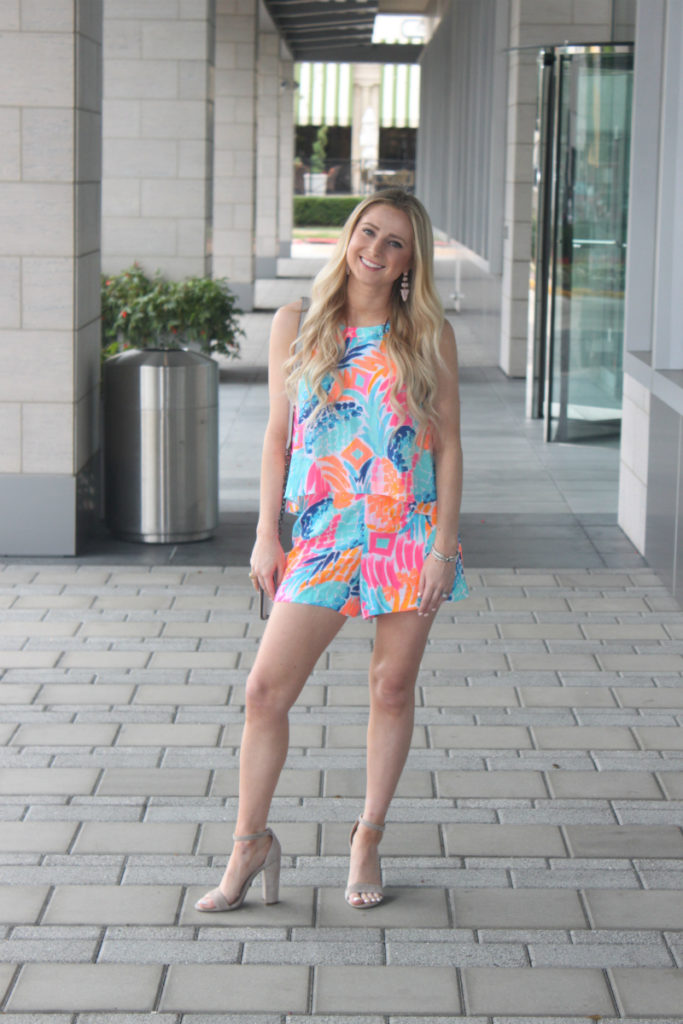 Romper: Lilly Pulitzer // Bag: Tory Burch // Earrings: Baublebar // Shoes: Steve Madden // Lipstick: Lets Flamingo
---
Shop the Post