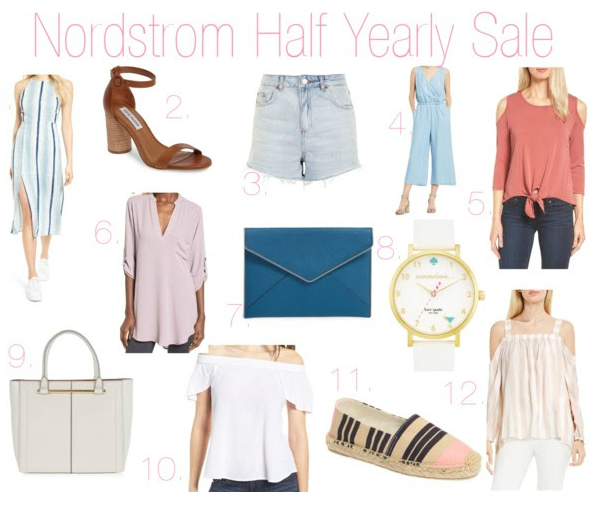 1 // 2 // 3 // 4 // 5 // 6 // 7 // 8 // 9 // 10 // 11 // 12
Why do short weeks seem to last forever?? I thought yesterday was Friday, it is a weekly routine for me to think that Thursday is Friday. Every Thursday around 3PM when I realize it's not Friday, I get super bummed. It never fails, I do it every week. I am so excited for this weekend because Mason and I are hosting a couples shower for my best friend! I am so excited to have everyone in our home and to spoil my bestie and her baby, I guess her hubby too! Mason has gone into planner mode and just put together the shower favors while I wrote this! I didn't even ask him to help, he just went for it and I am so appreciative!
The Nordstrom Half Yearly sale is currently going on and man are there some great items on sale!! It ends on Sunday so you better hurry up and make your purchases. Sometimes, I wait until the end of sale (like now) to purchase the items I want and some of them end up selling out. That is the worst feeling, I will have  everything in my cart and go back a few days later to check out and my items are gone 😐 Luckily everything I have had my eye on this sale, is still in stock! YAY! I've rounded up my top picks for you guys, happy shopping!

---
Shop My Picks