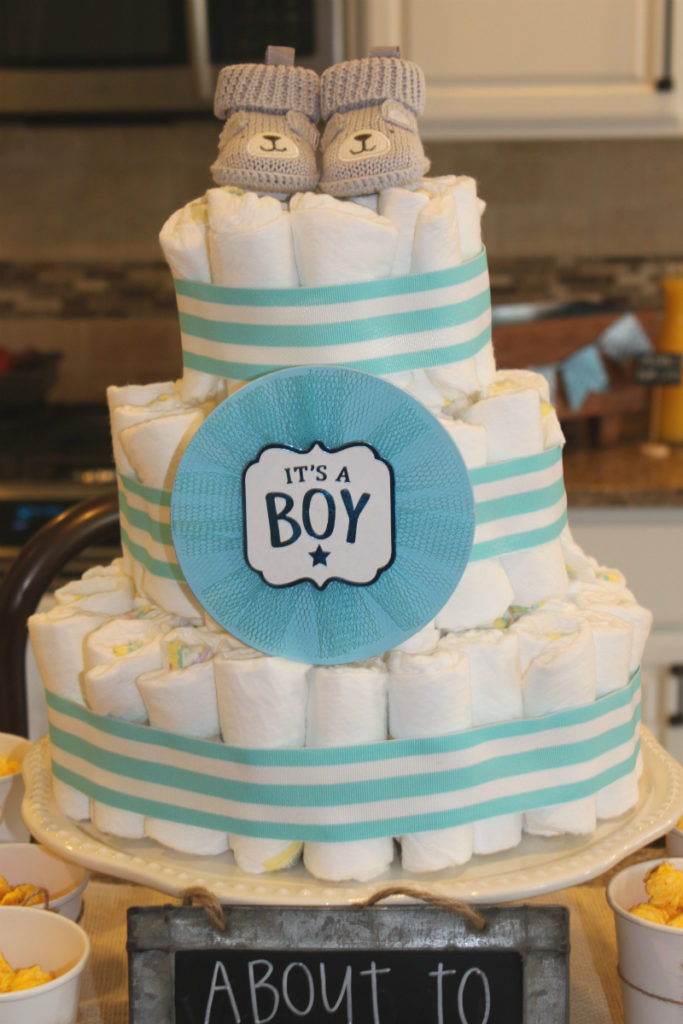 This past Saturday, we hosted a couples shower at our house for my best friend, Coty. As I've said before, I love hosting people at our home! I think that is one of my favorite things about having our own home is being able to share it with family and friends. Coty is having a baby boy and the shower theme was Burgers, Babies and Beer! I think that is the cutest theme especially for a little boy. Two of our friends, Jenna and Gizeh, also helped throw the shower and as soon as we decided on the theme, I was browsing Pinterest every chance I had. Pinterest has the best ideas for any occasion and it's always my go to!
Some of the ideas for the shower, I had actually seen at other showers and previously used them at showers that I had thrown for both of my sisters in law. I love creating decorations that are practical and can be given to the Mom as a gift after the shower, instead of just throwing them away. I made a diaper cake, which if you have never done before, is quite time consuming. Rolling tiny little newborn diapers and wrapping rubber bands around them is no easy task. My fingers hurt after rolling 88 diapers! I love how cute diaper cakes are though. I also bought a burlap banner kit from Target and hung onesies in between the banners. Little onesies just make my heart melt and then afterwards they will go to good use. I wanted to somehow decorate my mantle above the fireplace and it was actually Mason's idea to line the mantle with little shoes and socks. Tiny little baby shoes make the best decor, right? 😍 Those little shoes were so stinking cute!
My friend, Jenna wrote the cutest sign that said Baby Brewing! I wish I knew how to write calligraphy, maybe one day. She also ordered the cutest little cookies. I love having cookies instead of cake at showers because 1. I don't like cake and 2. I just think they are so cute! As for food, we served sliders and hot dogs. Mason grilled 60 sliders, we definitely over estimated how much everyone would eat because we had a ton of leftovers. I personally made those 60 patties and almost froze my hands off, so I was super upset when they all didn't get eaten. Kinda kidding.  I think sliders are such a great party food though because they are smaller and give people the option of how much they want to eat. You can eat as much or as little as you want when you have smaller foods. As a favor, I ordered these little blue baby bottles and filled them with white and blue candy. I also found these baby boy stickers and put them on the bottle. It was super easy and a cute favor that people can have! I ordered the bottles and all of the paper goods from Oriental Trading, I always order from them because they have so many options and their prices can't be beat!
One of my favorite things about the shower was a game we played. It was like a Baby version of the Newlywed game. It was actually Mason's idea to play this game, he was on a roll! We gave both Coty and Jonathan a dry erase board and then asked them questions related to the baby/parenthoods and would compare their answers. It was so funny to see how some of their answers lined up and others not so much. For example, how many diapers would their significant other do? I'm sure you can guess how that went! I had so much spoiling my best friend and I can't wait until she has her next baby so we can do it all over again! It is so great spending time around the people that are important to you and celebrating their big moments. Thanks so much for reading!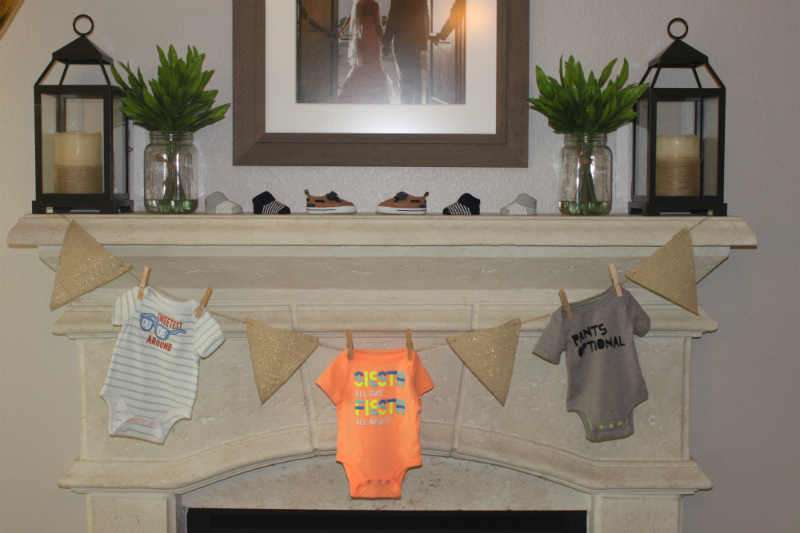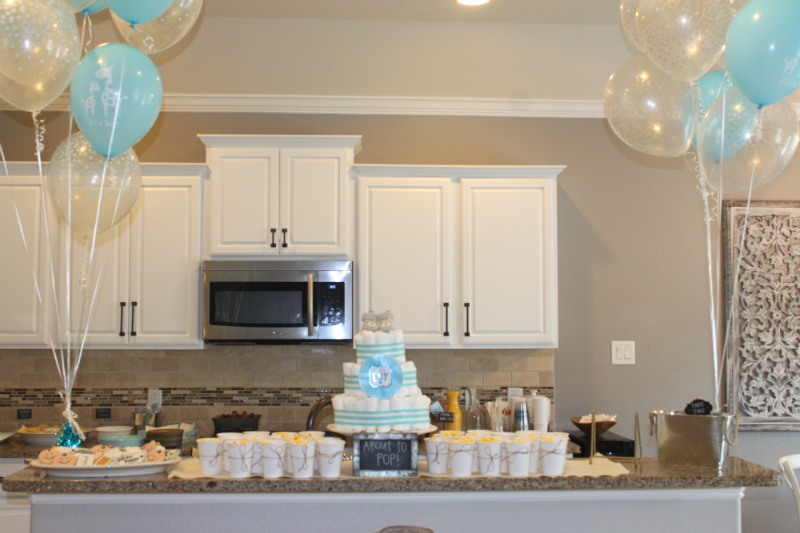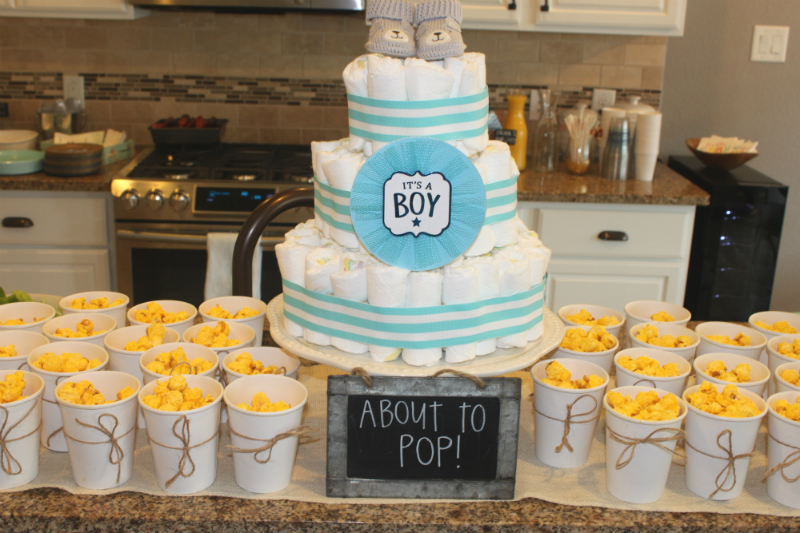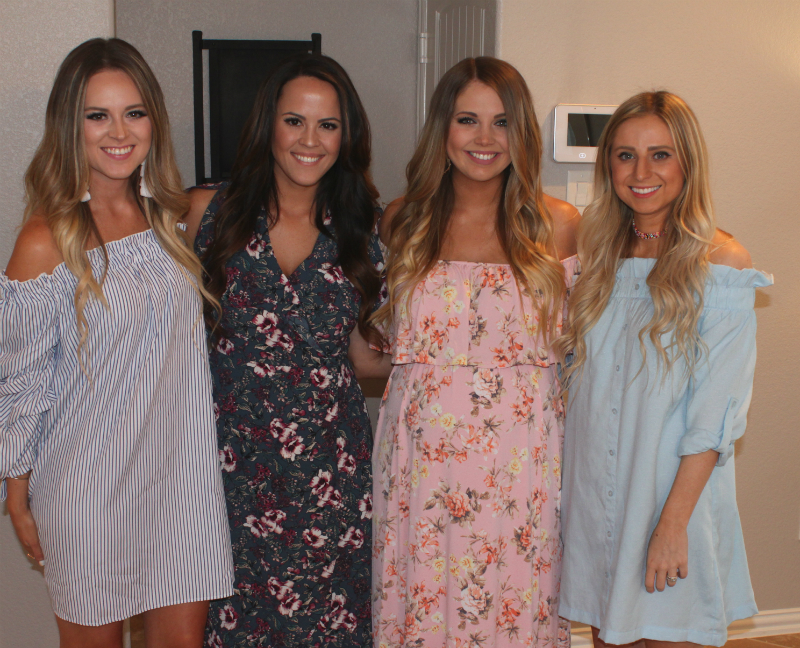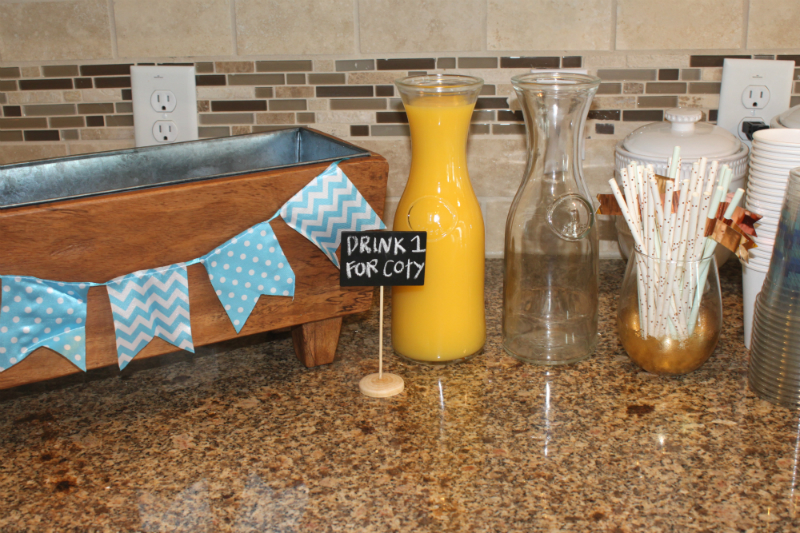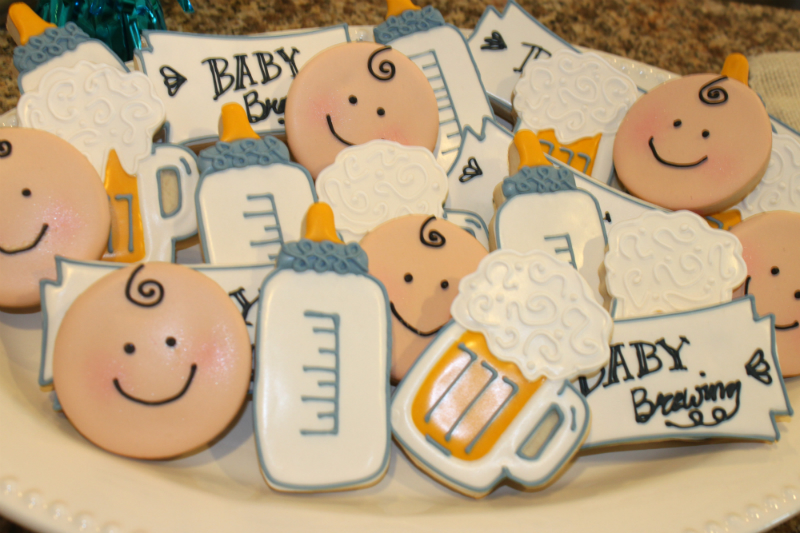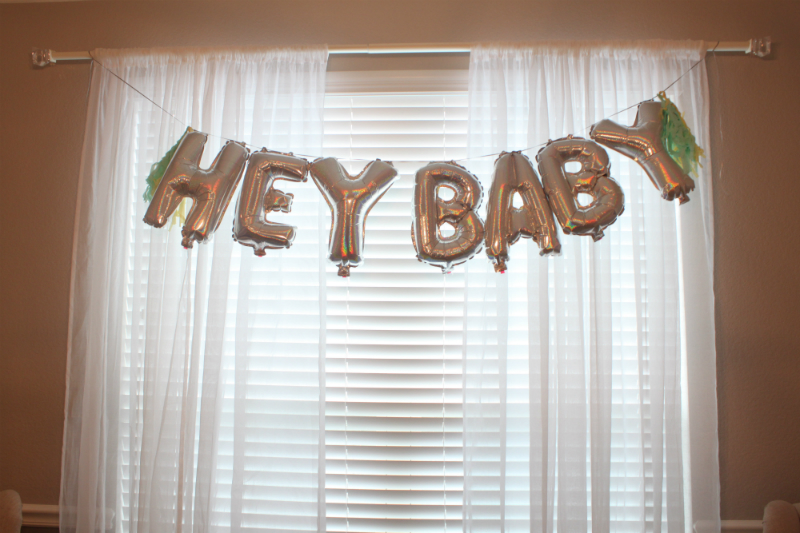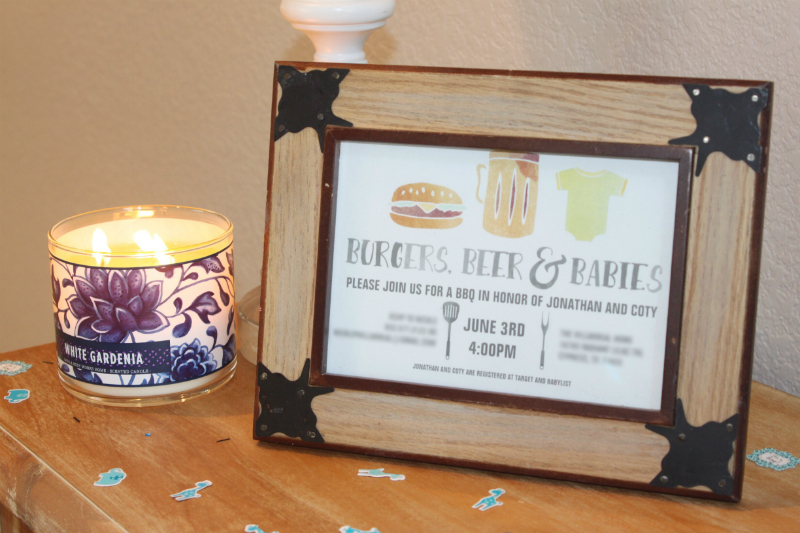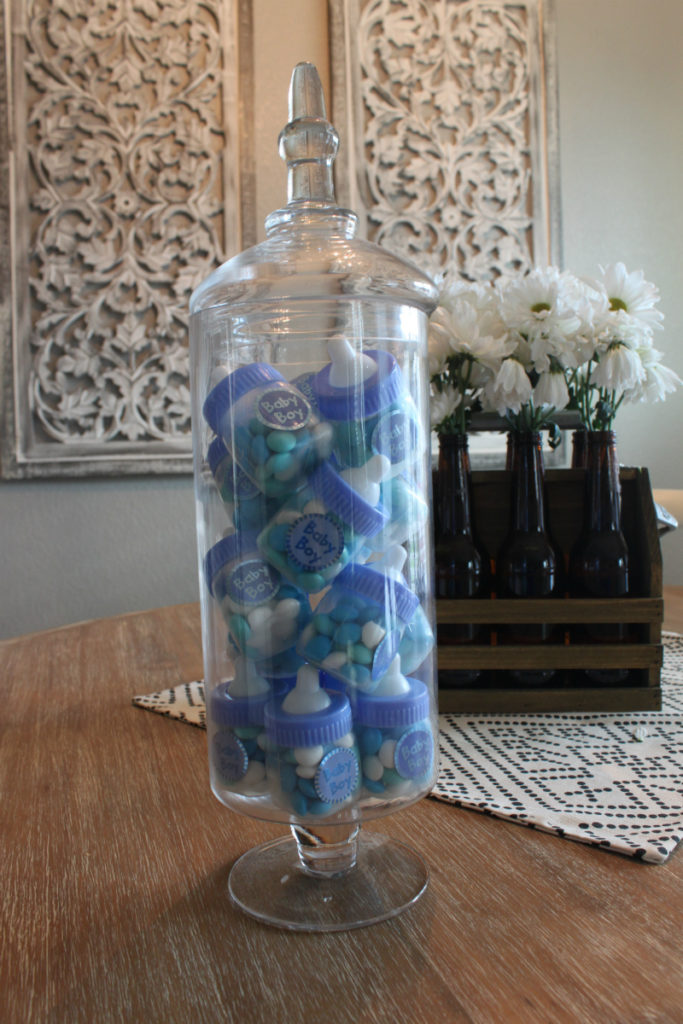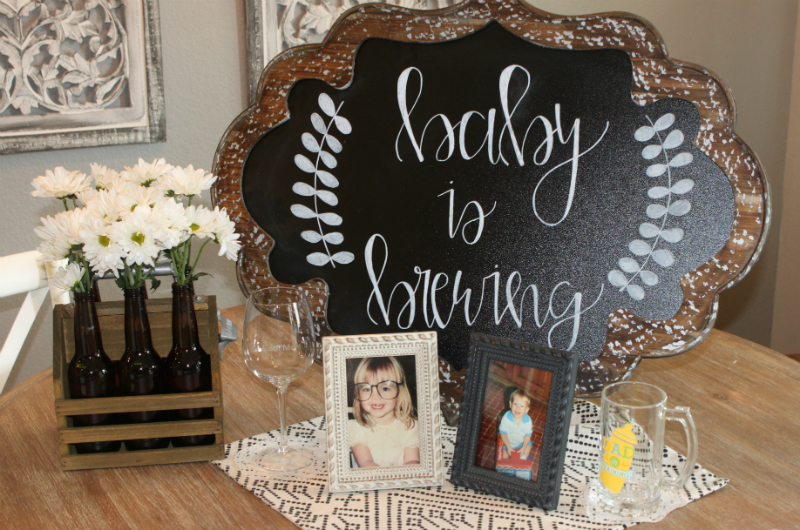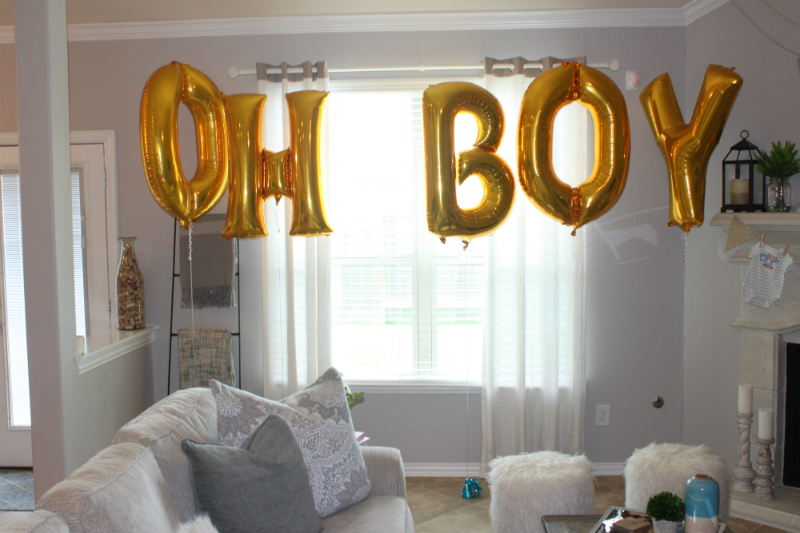 Dress: MINKPINK // Choker: SugarFix (Similar) // Shoes: Jeffrey Campbell