One of my favorite clothing items to purchase is rompers and jumpsuits. I mean who doesn't love them?? They're so comfortable for one and you guys know I'm all about comfort! Rompers are so easy to just throw on and get out the door. I typically stick with shorter rompers because I'm petite so it can be difficult to find jumpsuits that aren't too long on me. When I do find jumpsuits that aren't too long, I have no choice but to buy them. 😉
I was shopping in Urban Outfitters a few weeks ago and came across this jumpsuit. I really loved the color and I don't have many red items in my closet. I was a little skeptical of the culotte look because I've tried some other jumpsuits with wide legs and let's just say it didn't work out. I think the combination of the cropped legs and the culotte cut really compliment each other. This jumpsuit would have a much more cropped look on someone taller but I think it looks great either way! The fit is very relaxed and super comfy. I wore it to a date night a few weeks ago and I think I could have slept in this jumpsuit as well.
I had been dying to get some studded sandals. I had my eye on some from Sole Society and was IN LOVE, I had them just sitting in my cart but kept forgetting to actually check out. I finally was ready to purchase and went to check out and guess what? My size was sold out 😐 I was so annoyed that I hadn't purchased them earlier. I was on the hunt for some similar studded sandals. Y'all I found these babies at Target!! They were half the price of the other ones that I wanted and are almost identical. I'm an obsessed with these shoes and love that they have a heel but they're not too tall. They're so easy to walk in and I love the chunky heel! Thanks so much for reading!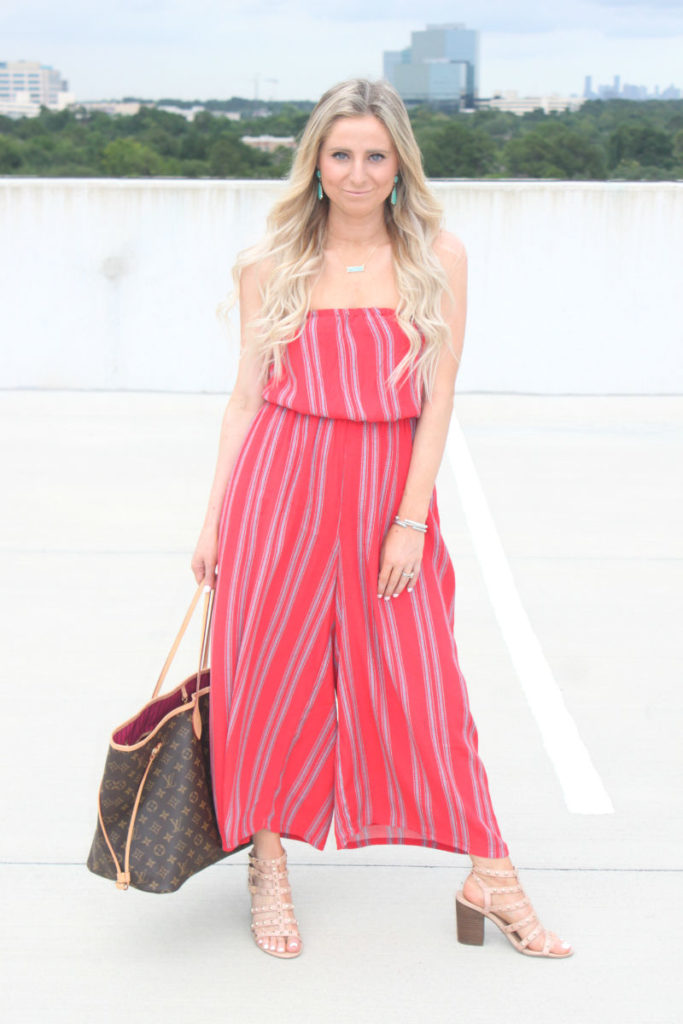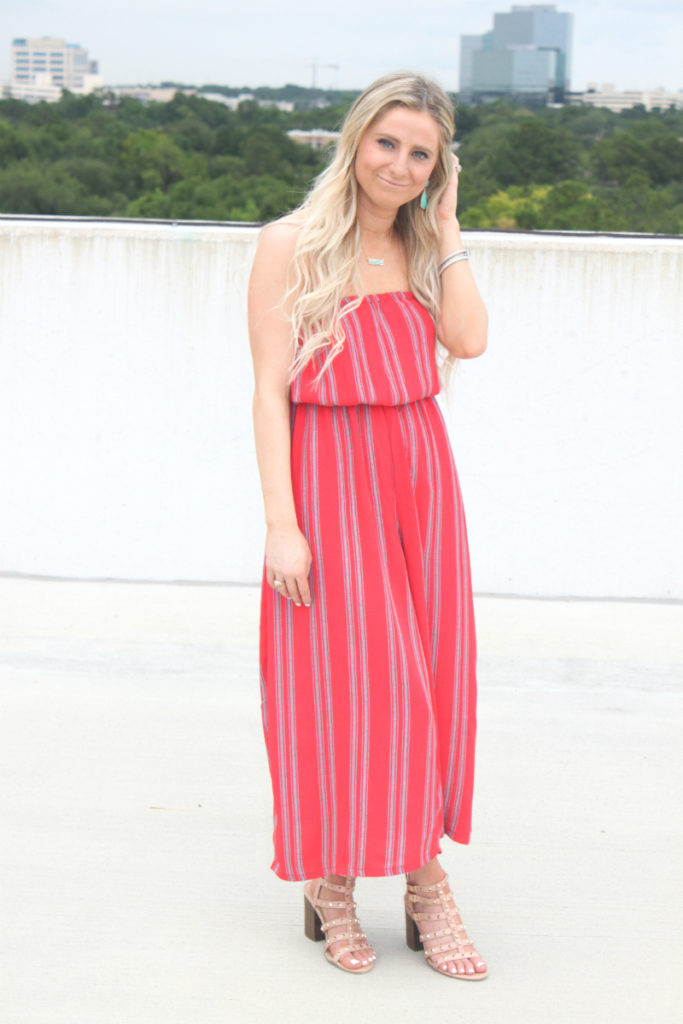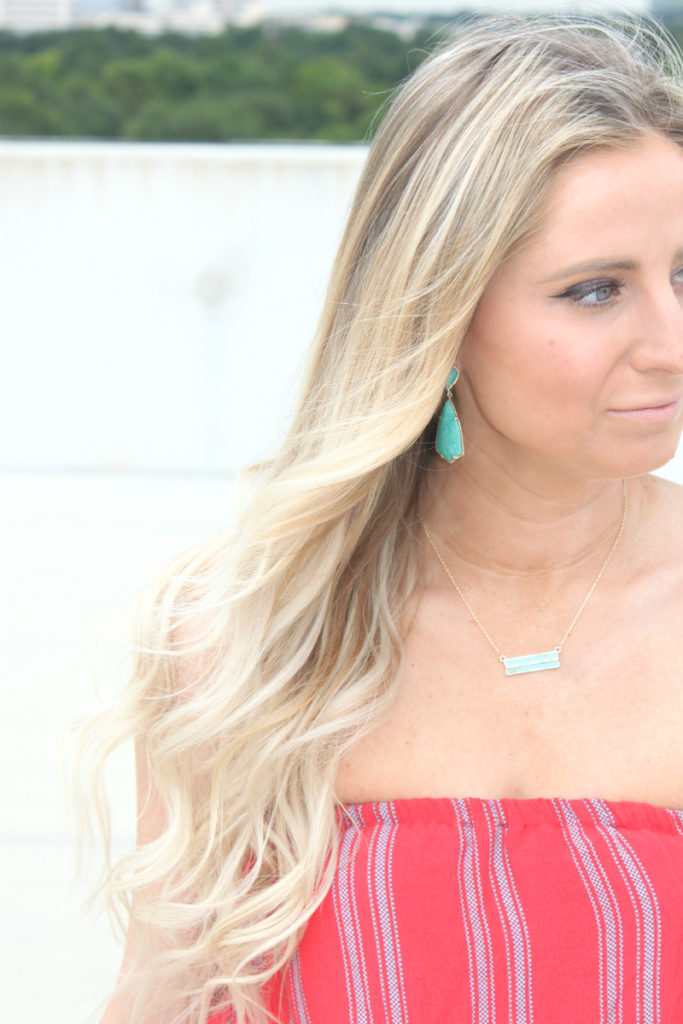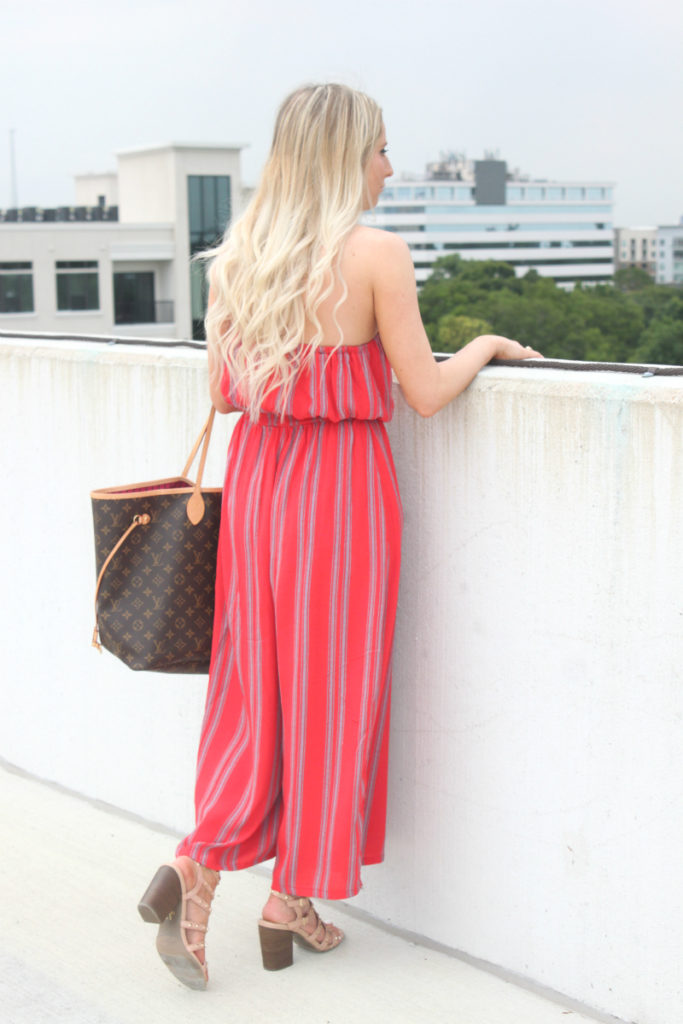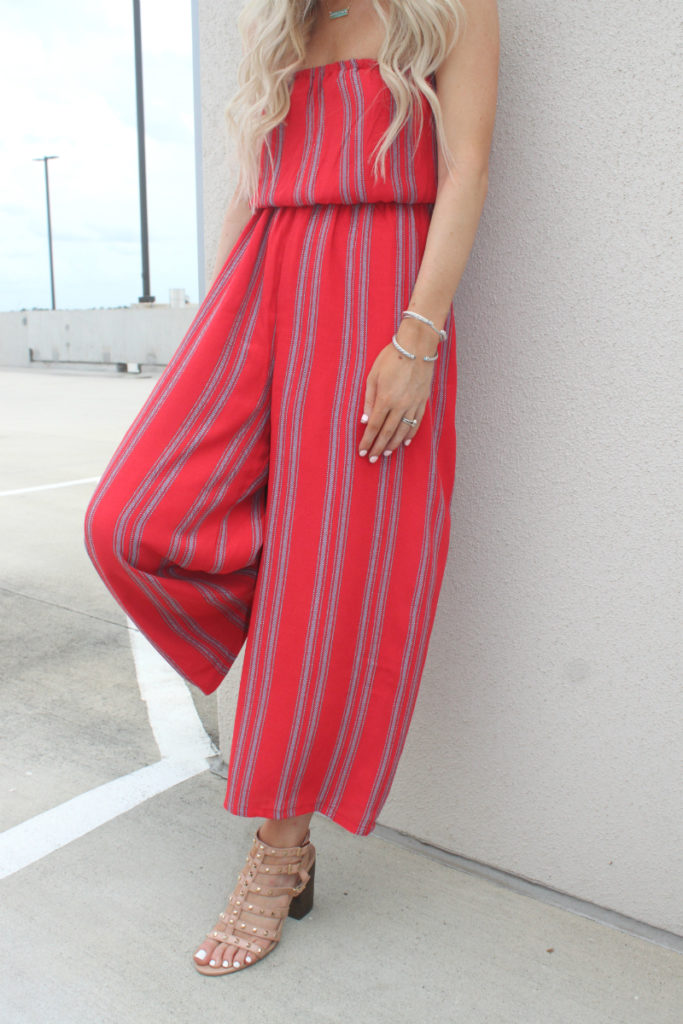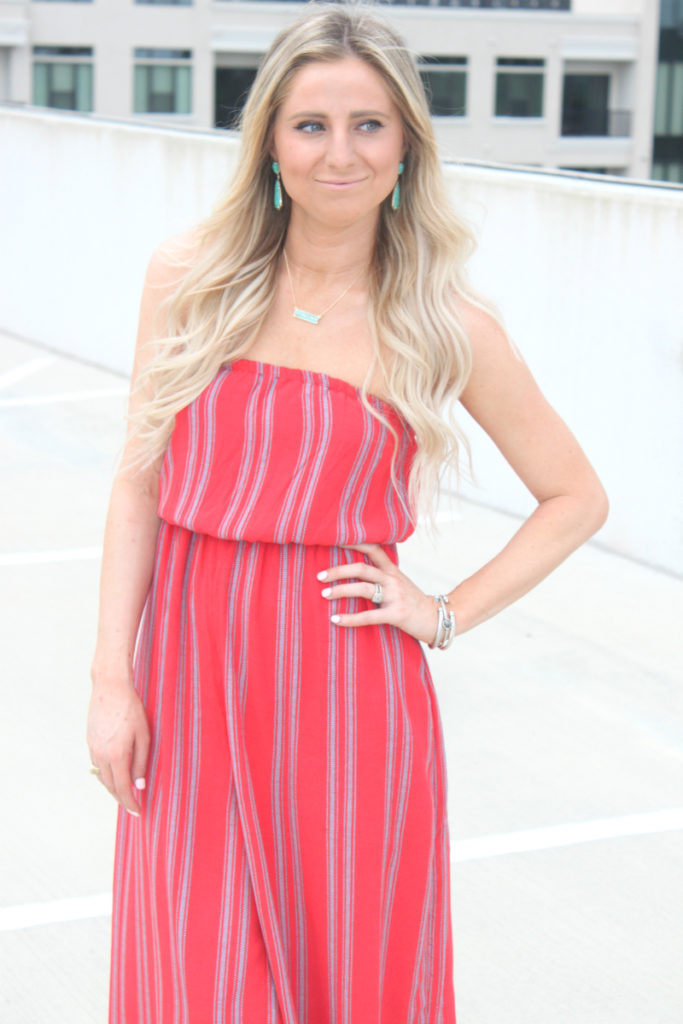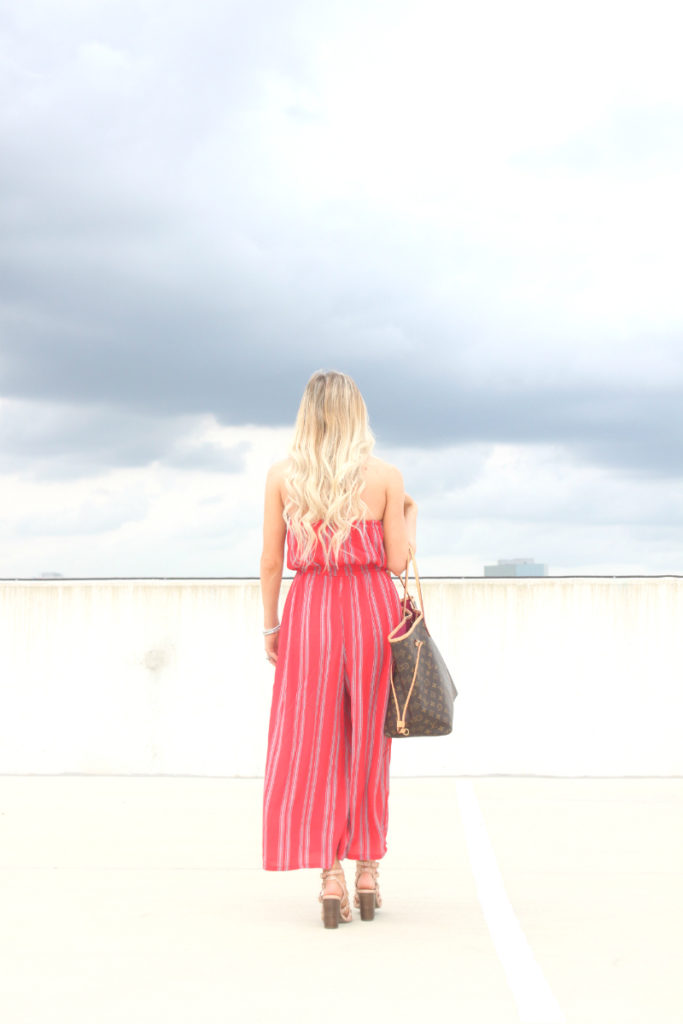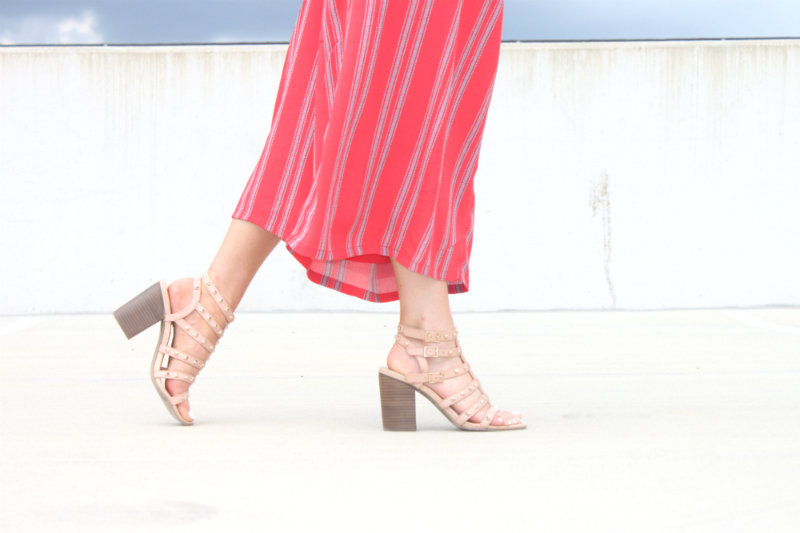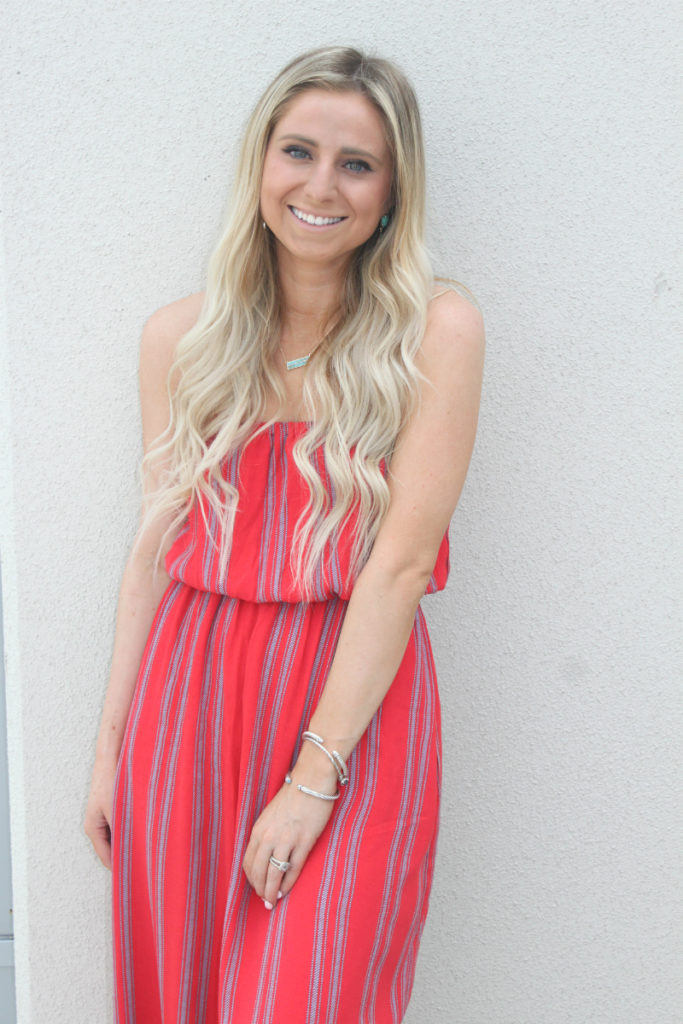 Jumpsuit: Urban Outfitters // Earrings: Kendra Scott // Bag: LV // Shoes: Target // Lipstick: Melted Sugar
---
Shop the Post