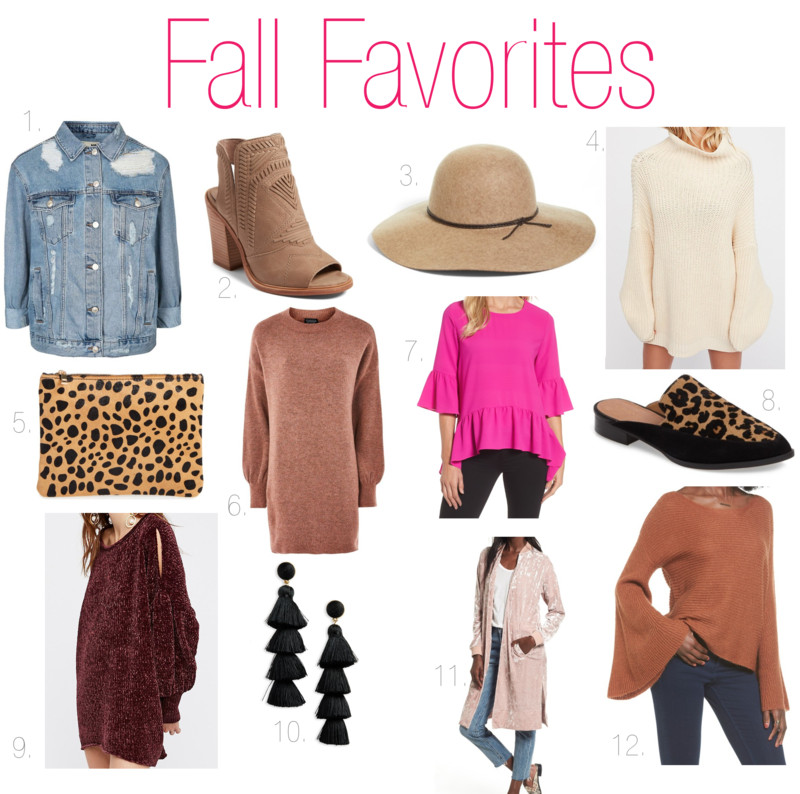 1 // 2 // 3 // 4 // 5 // 6 // 7 // 8 // 9 // 10 // 11 // 12
I'm patiently waiting for cooler temperatures to hit Houston but I keep dressing like it's Fall weather anyways. I can't help myself because I love sweaters. If I could permanently live in a sweater, there is no doubt that I would be the happiest girl alive. I love anything comfortable, well of course it has to be cute but comfort is key. I can't wait to actually wear my Fall clothes and not almost have a heat stroke in this weather. I rounded up some of my favorite Fall finds for you guys!
If you noticed a trend in my picks, it's because there is one. Sweater dresses! I love sweater dresses for Fall because they are so easy to just throw on and then you're ready to go. I have especially loved dresses during pregnancy. My pants don't button anymore 🙈 and dresses are so much more comfortable than pretty much anything else! I love these slouchy sweater dresses and they are so perfect to wear with some booties or over the knee boots.
Another trend among my favorites, is leopard! Almost every blogger I follow has this cute little leopard clutch. I found this little cutie for $45 and it is so similar to a much more expensive version. I typically wouldn't splurge on something like a clutch because I won't carry it that often. I am also in love with these leopard mules. Heels and wedges have not been my friend lately and make my legs SO sore! I love the tiny little heel on these mules and they could not be cuter.
I only included one pink item but I think I could have done an entire Fall Favorites post with all pink items. I love that pink in a trend for this Fall! I'm a sucker for pink and have to stop myself from purchasing too many pink items. I know that pink is not everyones cup of tea but this ruffled top also comes in other colors! Thanks so much for reading!

---
Shop the Post