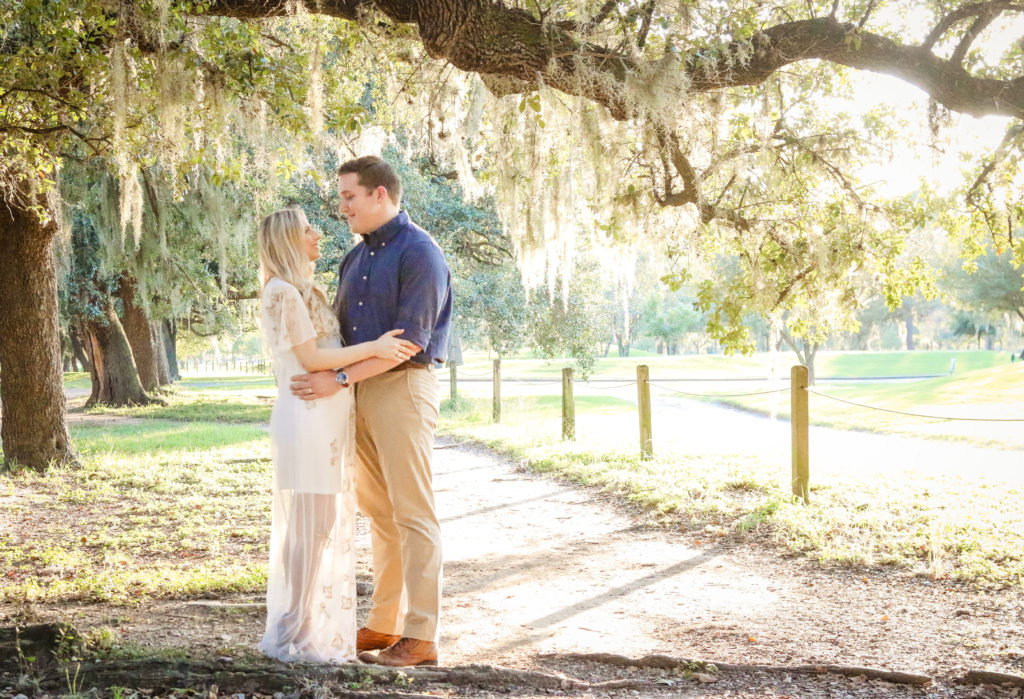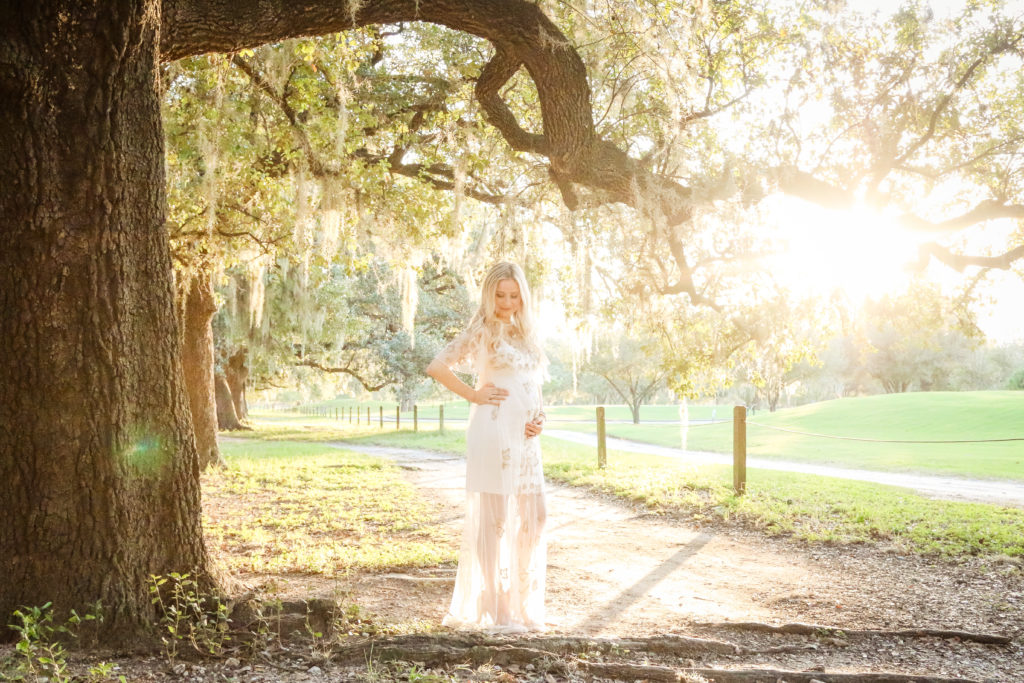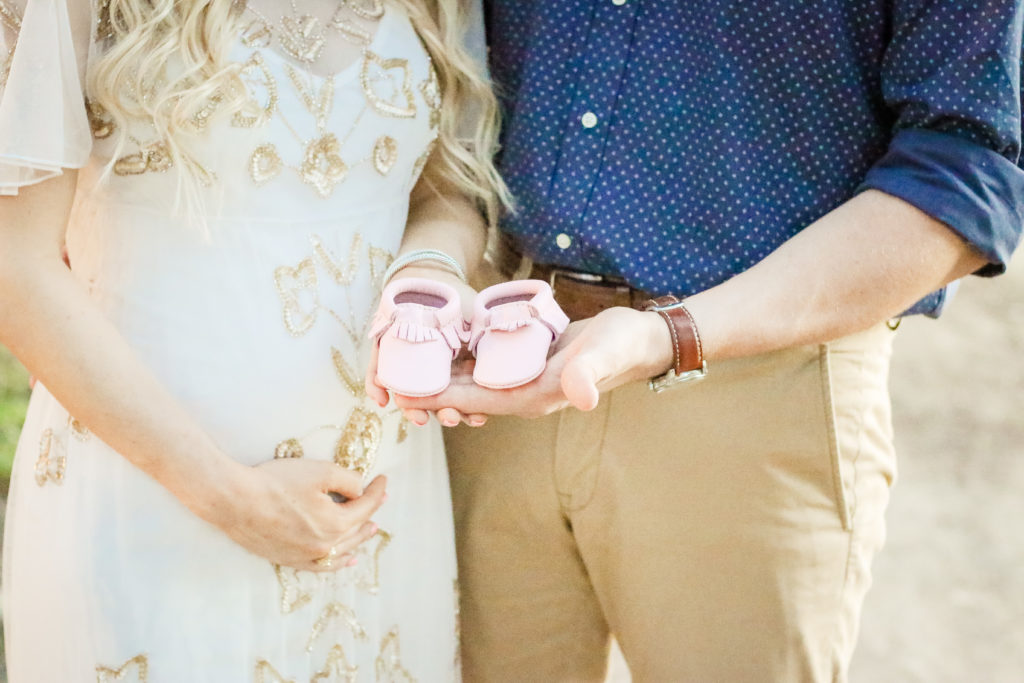 I am beyond excited to finally be sharing that we are having a baby girl! It was hard to keep it a secret because we found out the gender so early. We had some genetic screening done at 10 weeks and one of the perks was getting to find out the gender. So we actually knew we were having a girl before we even announced that we were expecting. I was so happy that we were able to find out so early but it also made it so hard!
Our doctor told us that the results of the genetic testing typically take a week to get back but sometimes only take a few days. So naturally after 2 days, I was SO ANXIOUS! I called the doctor to ask if my results were in because I'm impatient and of course they weren't in. I called everyday until they got the results back, I probably was super annoying to the nurses, so sorry!! When they finally had the results and asked if I was ready to find out the gender, I was so giddy. The nurse told me it was a girl and I think I was in disbelief. I realllllllly wanted a girl, obviously I would have been happy either way and eventually I do hope to have a boy! But I wanted it to be a girl so badly because pink and dresses and everything is just too stinking cute!! I teared up when they told me it was a girl and screamed when I got off the phone. Mason was out of town the morning I found out, so I ran to Target to buy some girl clothes to surprise him with the gender. As soon as he got home, he asked me if we could call the doctor (oops) so I handed him the bag. It was the sweetest thing to see Mason find out he was having a girl. He had the biggest smile on his face and my heart melted. A few hours later, I had a crazy feeling that maybe I wanted a girl so bad that I heard the nurse incorrectly. I made Mason call the doctor again to confirm it was a girl 😂 The same nurse that talked to me talked to Mason and was like, you know your wife already called? Mason had to explain that I'm crazy and we gave the nurse a good laugh. Needless to say, it's still a girl!!
We wanted to wait to announce the gender until in was confirmed in our anatomy ultrasound, which it was! During our last ultrasound they also told us that we have a big girl on our hands! 🙈 She was ahead in size by two weeks and is in the 89th percentile for head size. I would have never thought I would have a big baby but I guess we will see if she is actually big when she arrives!
Mason and I wanted to take some cute pictures to announce the gender, and we could not be happier with what we got! We worked with Lauren of The McRaes Photography. Y'all, Lauren is the sweetest and so amazing to work with. The photos are so much more beautiful than I could have imagined, I'm so glad we have these special pictures to look back on. I wish I could put every picture in this post but that might be too many. Lauren just did such a wonderful job! I also just wanted to share some updates with you guys!
How far along: 22 weeks!
Name: I'm going to be sharing the name VERY soon! I want to do a fun little giveaway with y'all! We knew what her name would be as soon as we found out it was a girl.
What are we most excited about next: I mean obviously for her to be here!! But I'm really excited about decorating the nursery. We already have a few things but I can't wait to have it all together.
What are we least excited about: LABOR….. It really freaks me out! I'm a baby haha I just can't think about it too much. My best friend told me once I get an epidural, I'll be totally fine but the whole thing just makes me nervous. I avoid thinking about it.
Movement: She is a wiggle worm!!! Mason has actually already felt her kicking from the outside which was so surreal. You can see my belly move a little when she is kicking. She is most active at night… of course. I absolutely love feeling her move around.
Belly button: Still an innie but it is stretching!
Sickness: SO much better! Occasionally I get nauseous but I'm so thankful it isn't constant like it was during the first trimester.
Cravings: Cookies, sour belts, basically anything sweet! I have also wanted cereal for breakfast every single day. Mason will offer to make me breakfast and I still choose cereal. We have also eaten chili quite a bit over the past few weeks for dinner, I love it!
Aversions: Still meat… not a fan. I can only eat meat if its shredded or ground and even then it's only a maybe.
Physical Changes: My belly is growing non-stop! My pants no longer button and I feel like I have a real bump now. My skin has cleared up besides the occasional break out. Y'all also keep saying that I'm glowing but I don't feel like I am!
Nursery: The room is painted, which I was so excited for! The crib was delivered a few weeks ago and so was her rug. Other than that, we don't have much else yet. We ordered a dresser which is coming this week, yay! I want to just go crazy and buy everything but I have to pace myself.
I'm so thankful that y'all have been so kind about my pregnancy and I love sharing it with you. Thanks so much for reading and I'm so glad you stopped by!

Photography by: The McRaes Photography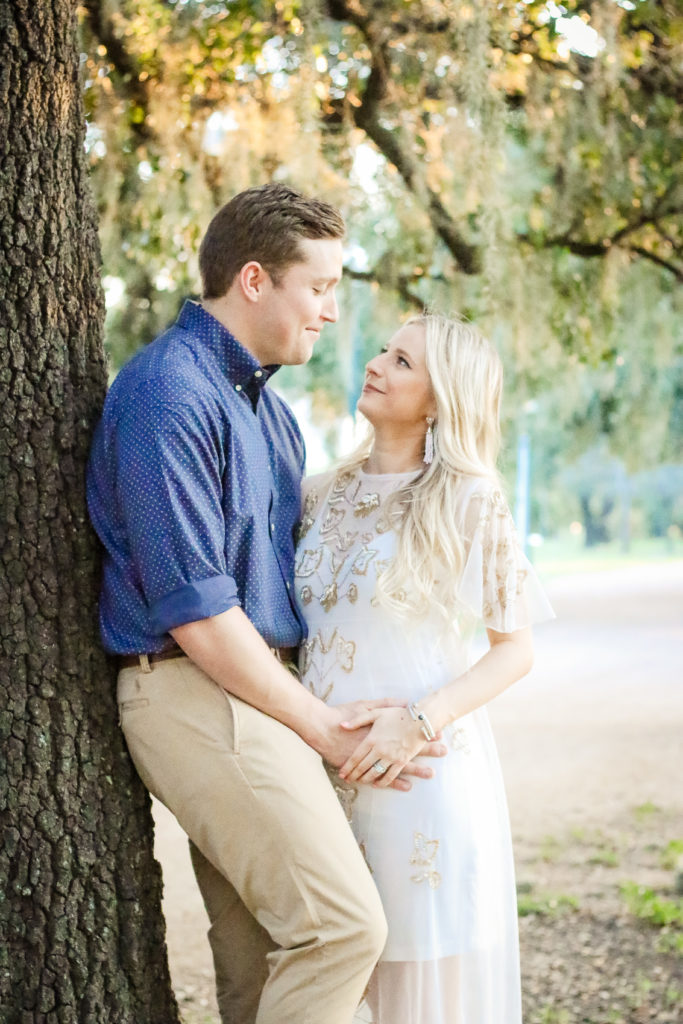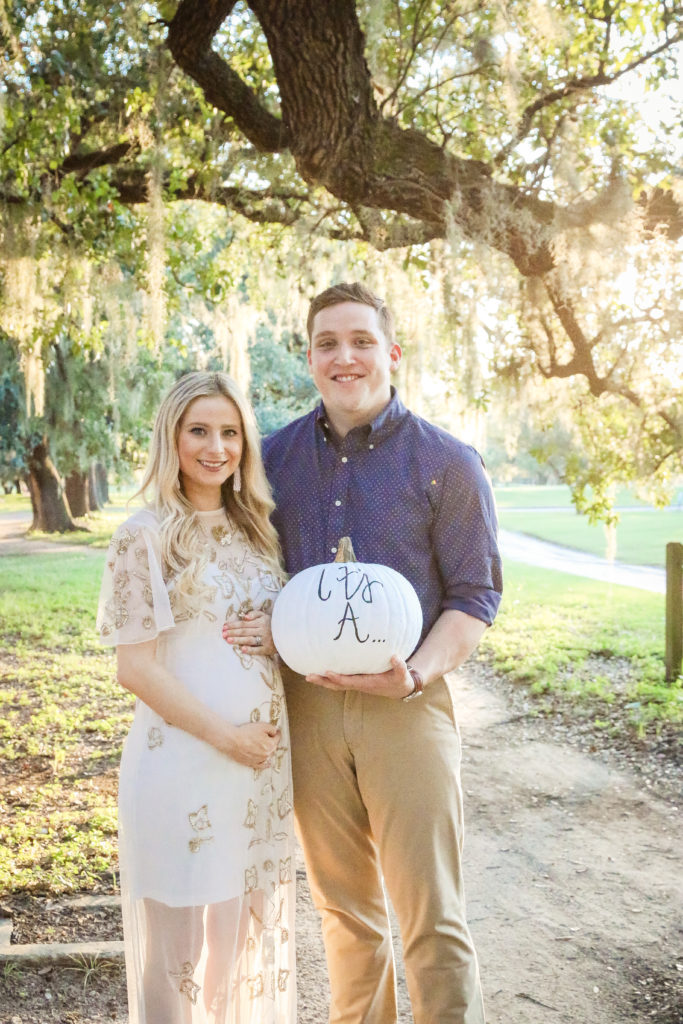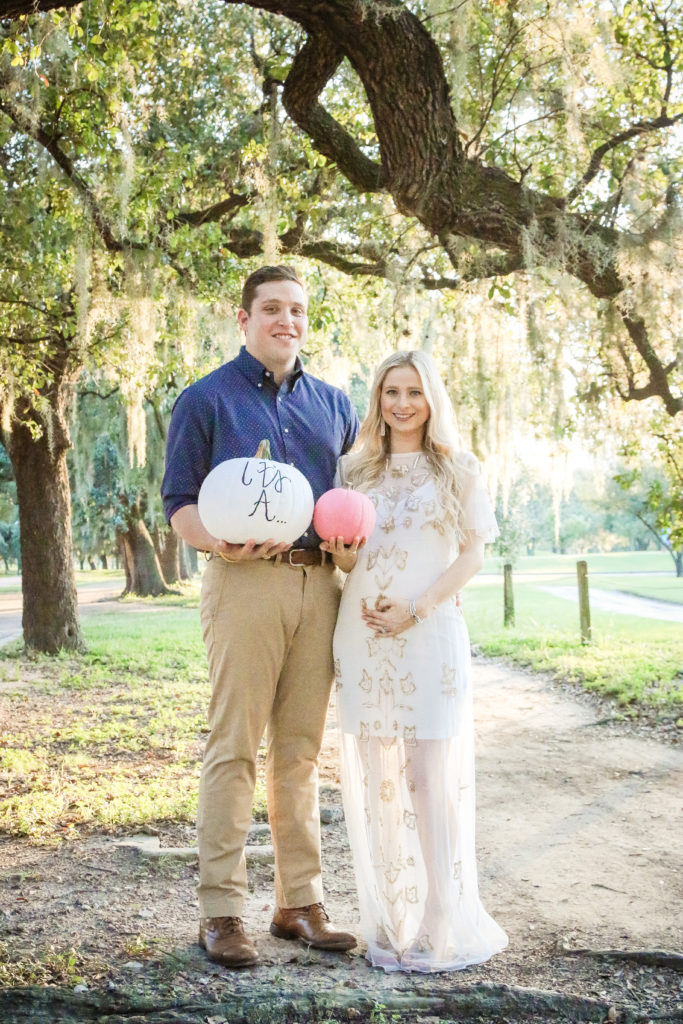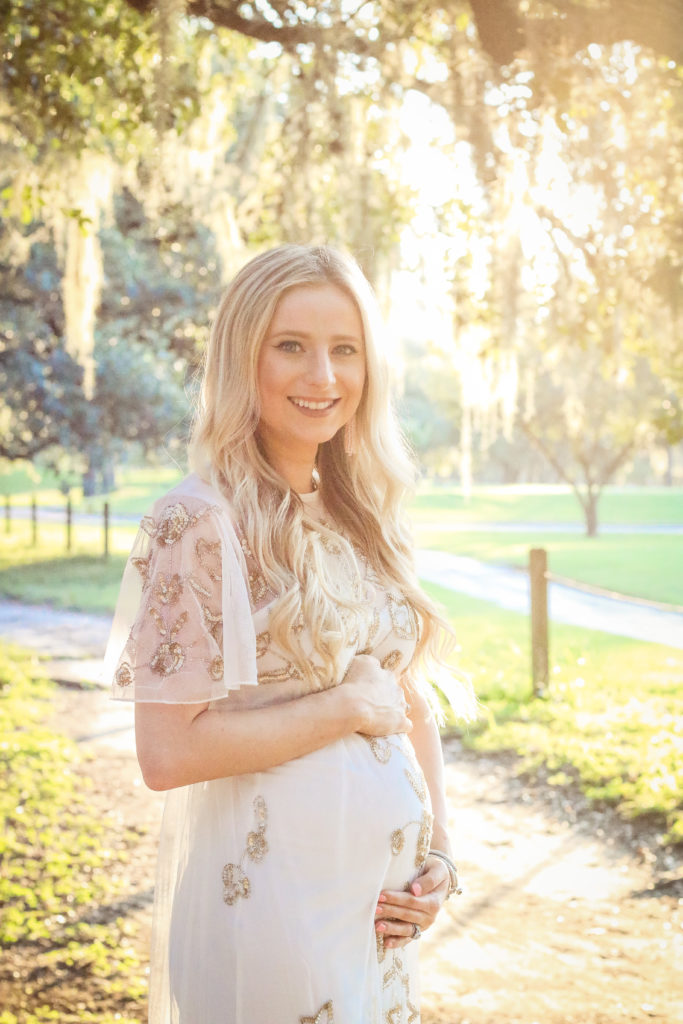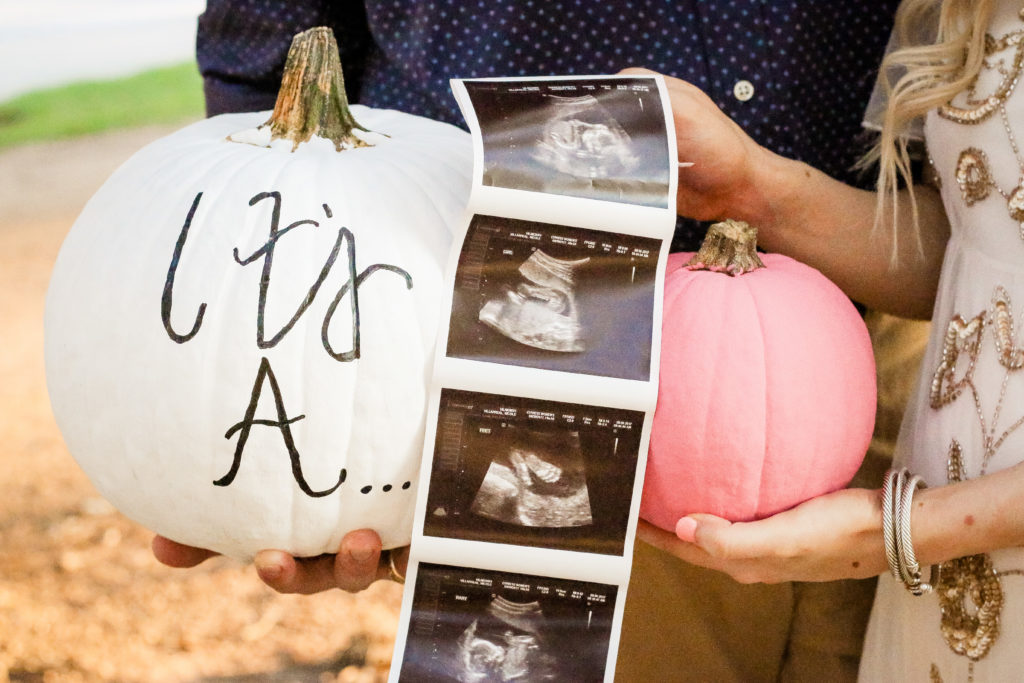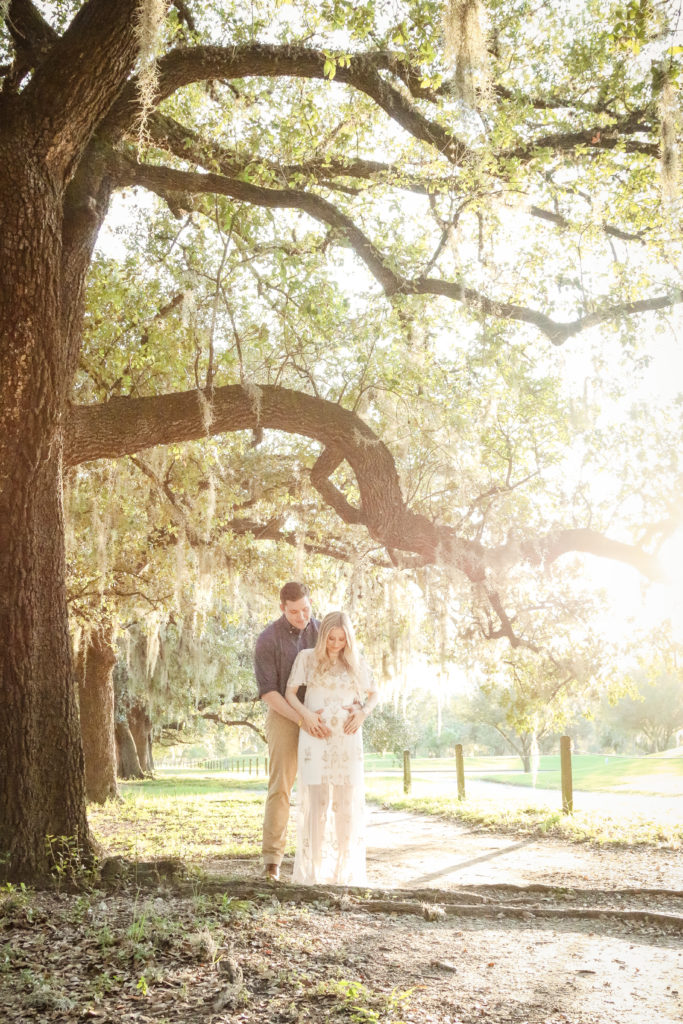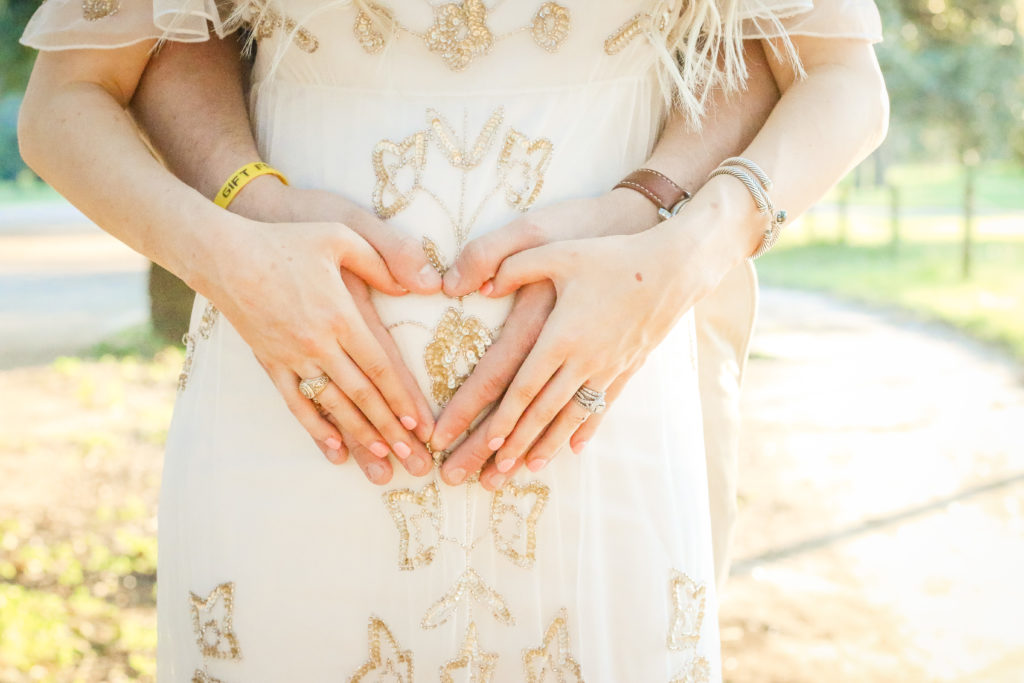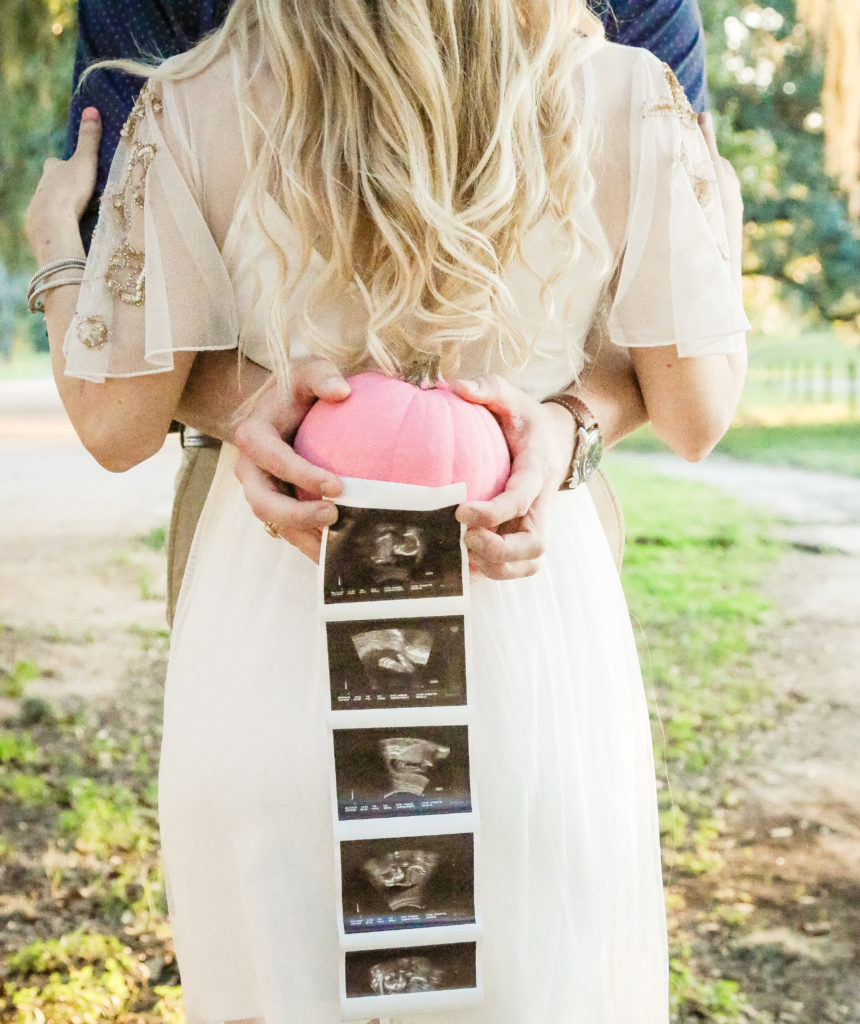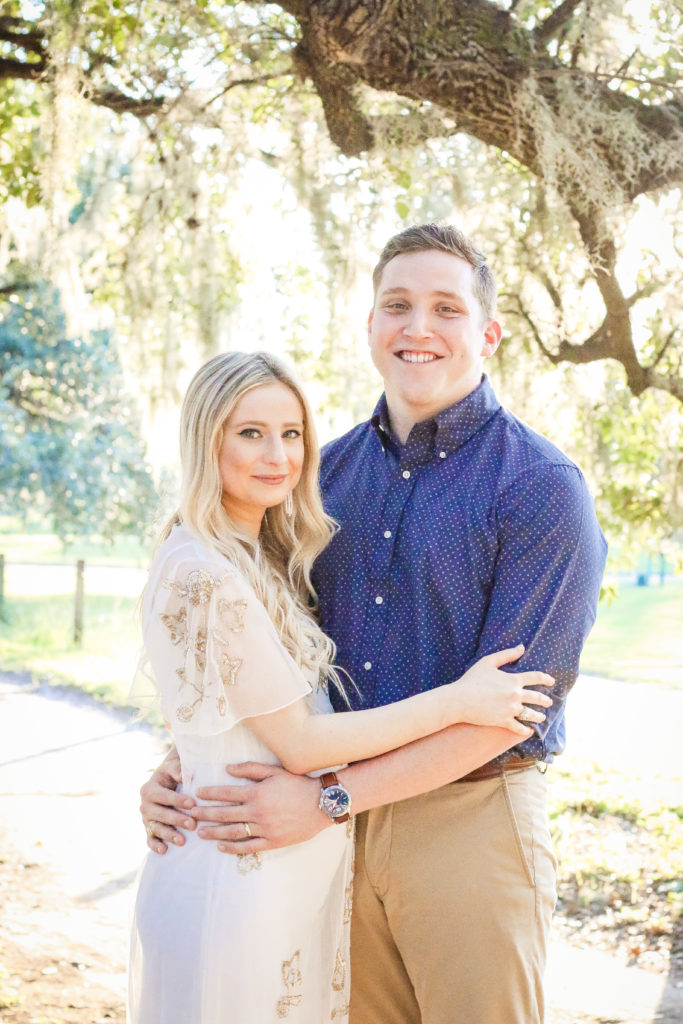 Dress: Asos // Earrings: SUGARFIX // Shoes: Steve Madden // Lipstick: Velvet Teddy
---
Shop the Post