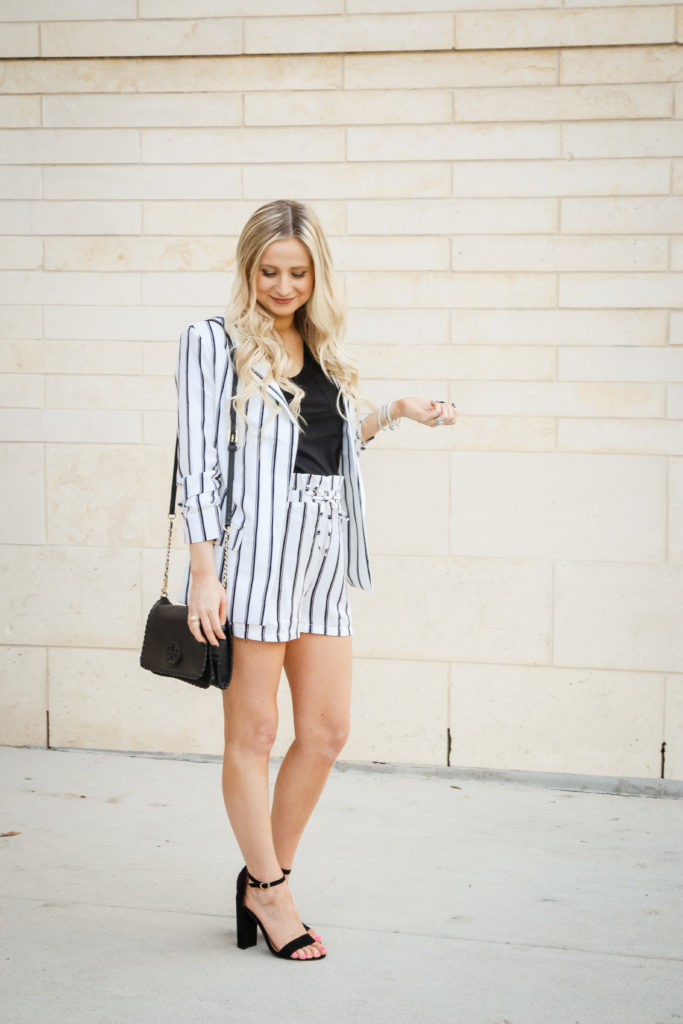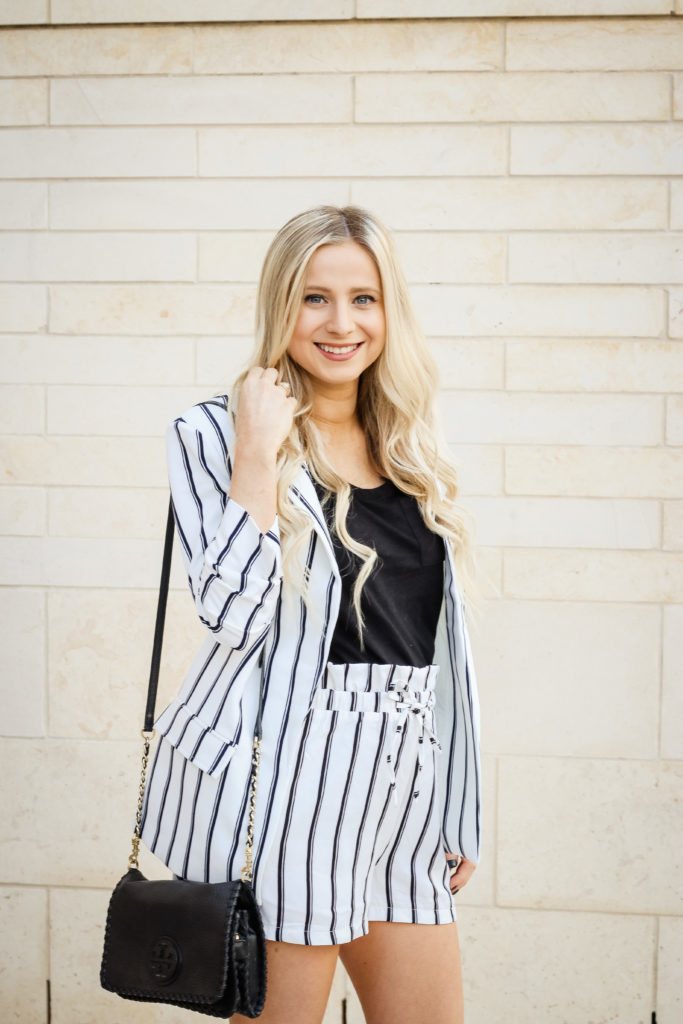 Sometimes and by sometimes I mean rarely, I see something that is way different than what I would usually wear but I feel this need to get it and try to make it work for me. Well this is exactly how I felt when I saw these shorts and blazer. I was online browsing per usual and came across this outfit on Missguided. I wasn't sure how this would work with my bump but I decided to just order it anyways and if it didn't fit, I would just return it. I'm so glad I ordered it though!
These shorts are drawstring, which is amazing pregnant or not. I love the drawstring because you can decide how high or low you want to wear the shorts on your waist by just adjusting the size. I did order one size up to allow for some extra room for baby. Not only do these shorts look great with the matching blazer but they would pair perfectly with other tops. You can just pair with a tshirt or tank and you have an easy look. They also come in three other colors and have matching blazers as well!
I kept seeing people work blazers into their style and figured I would give it a try! I needed to find a fitted one though because who looks good in a large bulky blazer? Definitely not me! I love that this blazer dresses up the shorts while still keeping the outfit fun and casual. You could also split up the set, I think this blazer would look just as cute with jeans! Hmm maybe I should give that a try! I work from home so I typically don't have to worry about my office attire. However, this blazer would also be perfect for work as well! When I was working in an office, I loved finding pieces that I could wear to work and on the weekends or to a happy hour after work. For size reference, I just ordered my regular size! Thanks so much for reading!

Photography by: The McRaes Photography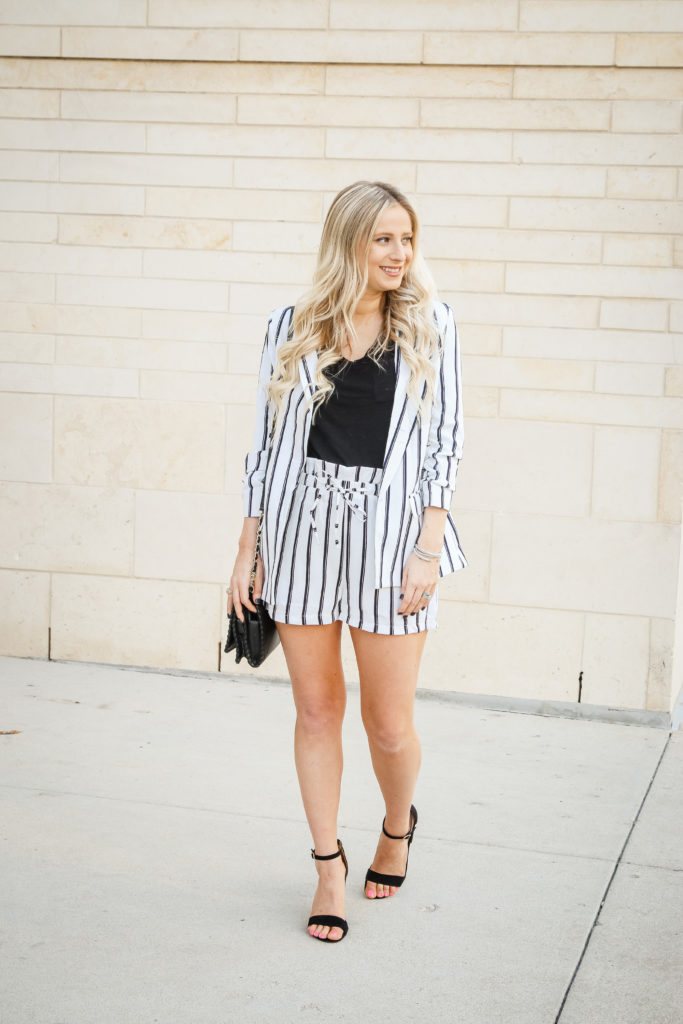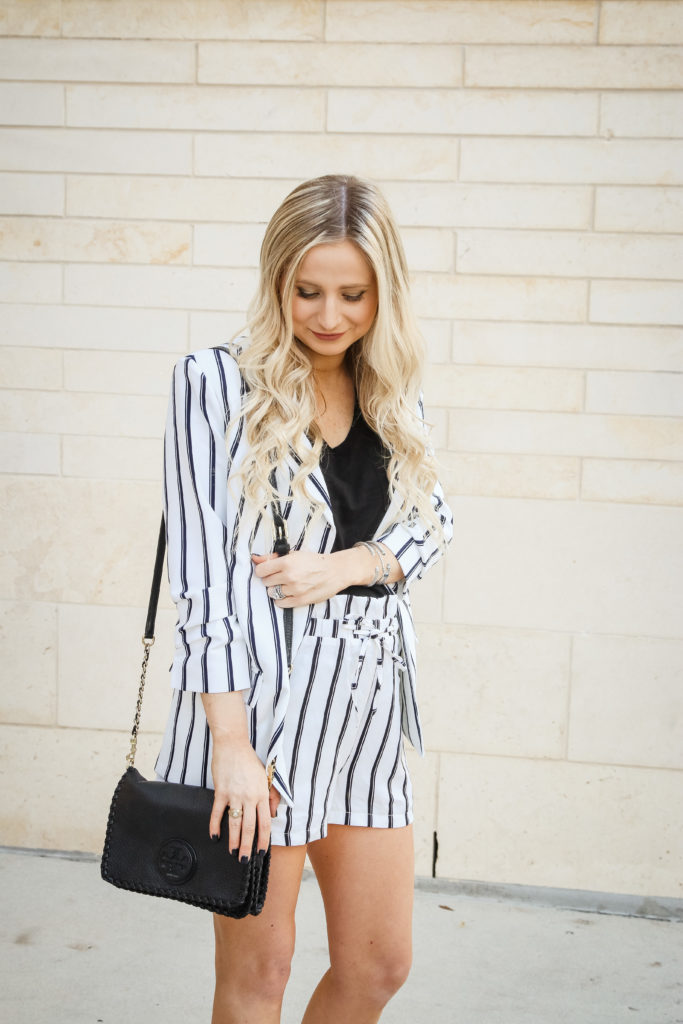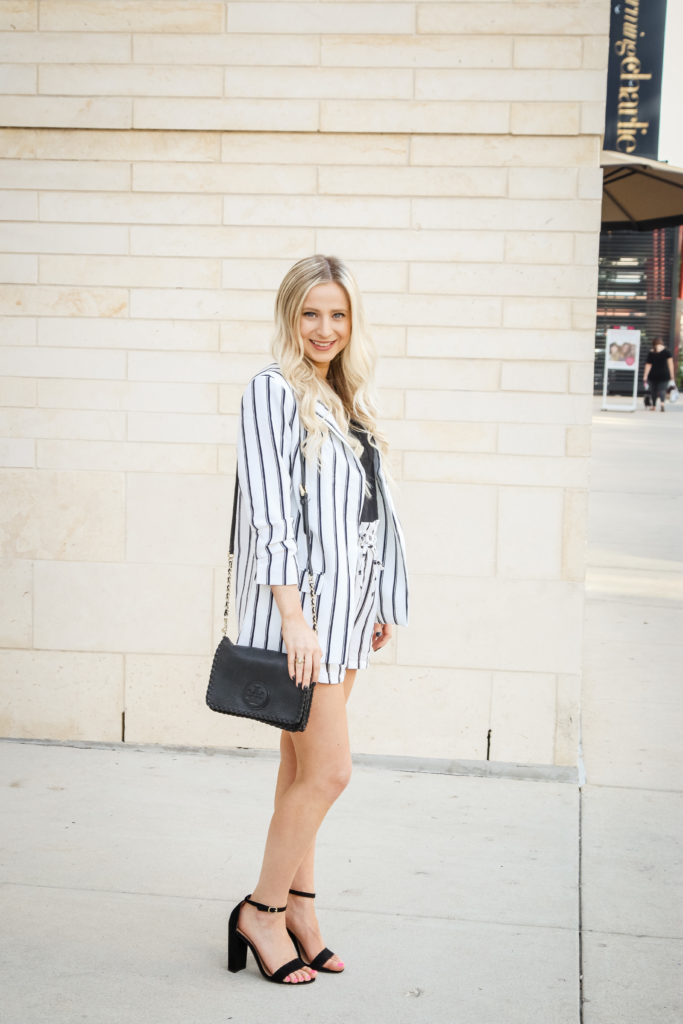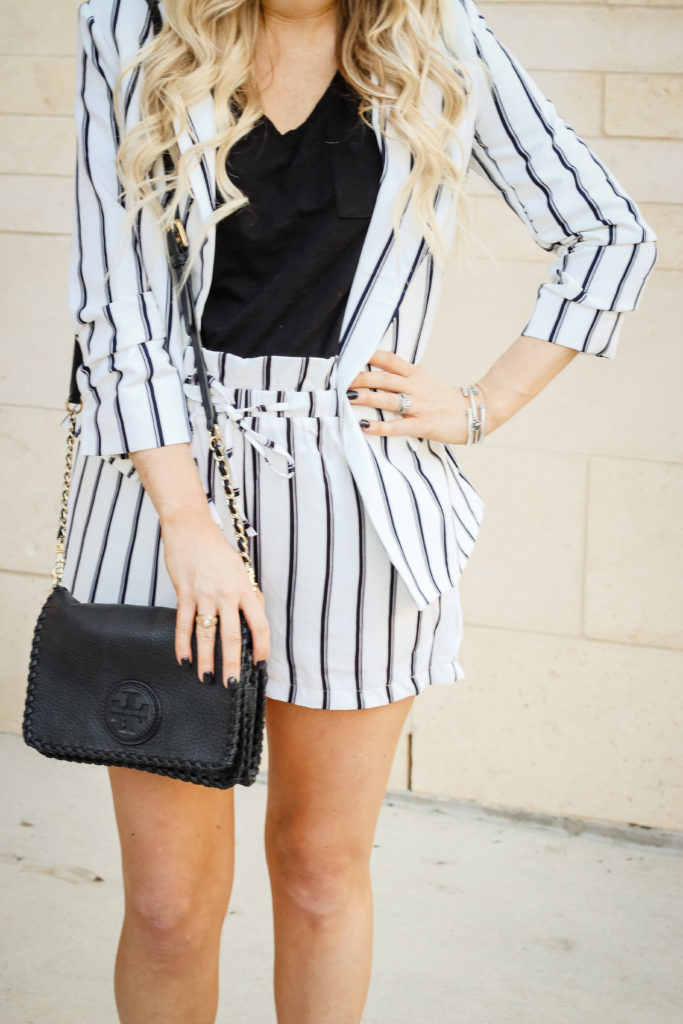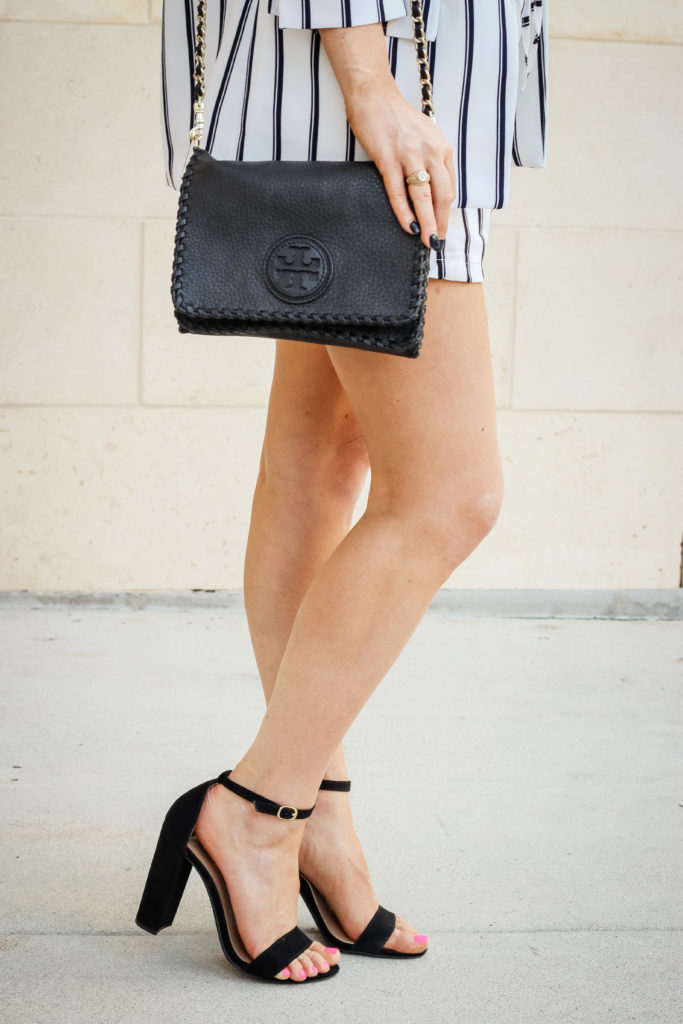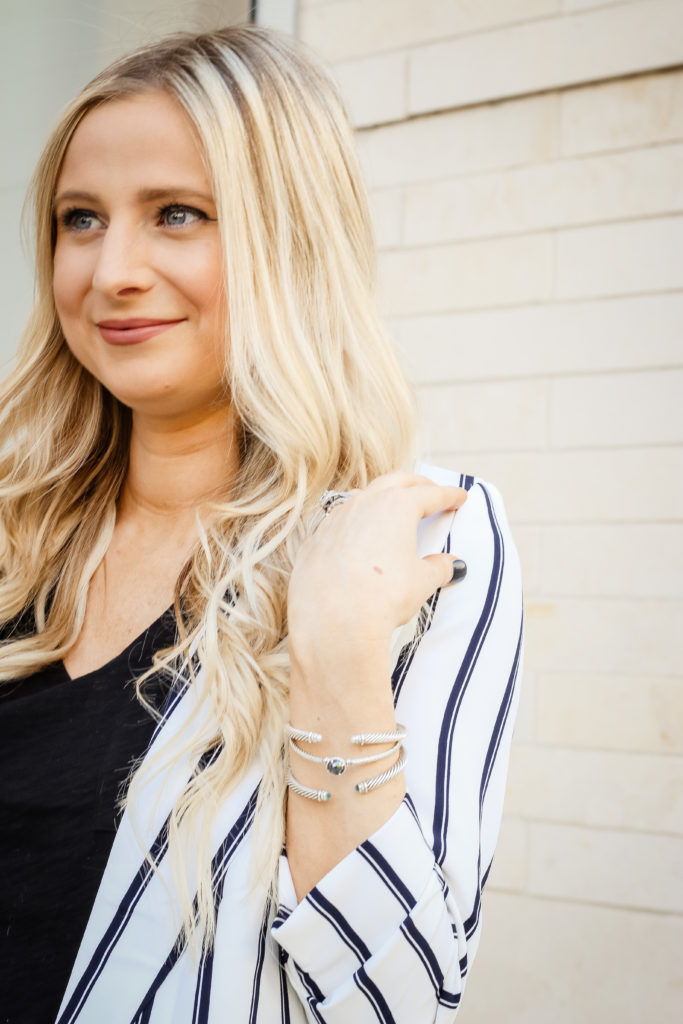 Top: Loft – Maternity, Non-Maternity // Shorts: Missguided // Blazer: Missguided // Bag: Old, Similar // Shoes: Target // Lipstick: Velvet Teddy
---
Shop the Post