Happy Thursday everyone! I can't believe that in just one week we will all be celebrating Thanksgiving! It's actually crazy to me that the holiday season is already here but being 28 weeks pregnant, I'm definitely not complaining (bring on the ham and stuffing). I am so looking forward to Thanksgiving food, I love it and this year I have an "excuse" to eat all the food I want. I'm expecting this bump to be much bigger come next Friday.
The only thing that could make this holiday season better is if It were a little cooler. I normally wouldn't complain about 80 degree weather but I'm dying to throw on the sweaters I've bought without breaking a sweat 😓. This cute off the shoulder sweater is the perfect compromise for those warmer (fall) days. It does its job and keeps you warm but is light enough for when things heat up. Pair It with some OTK boots and your good to go. This sweater is super soft, I felt like I was wearing a blanket and also it's on sale! It's from Loft, who always seems to be having the best sales!
Also, let's just go ahead and poke fun at the fact that I took every single picture holding my bag the wrong way. I guess it's good for the soul to laugh at yourself every once in a while. I promise this tote is super cute and my pictures don't do it justice 😂 It's the perfect size because you can fit everything you could possible need in it, which is exactly what I look for in a tote! I'll make sure to have it facing the right way next time I use it for blog pictures!
Anyways I hope you all have a wonderful end to your week and a great kick off to the holiday season. As for us, I think Christmas decorations are going up this weekend!

Photography by: The McRaes Photography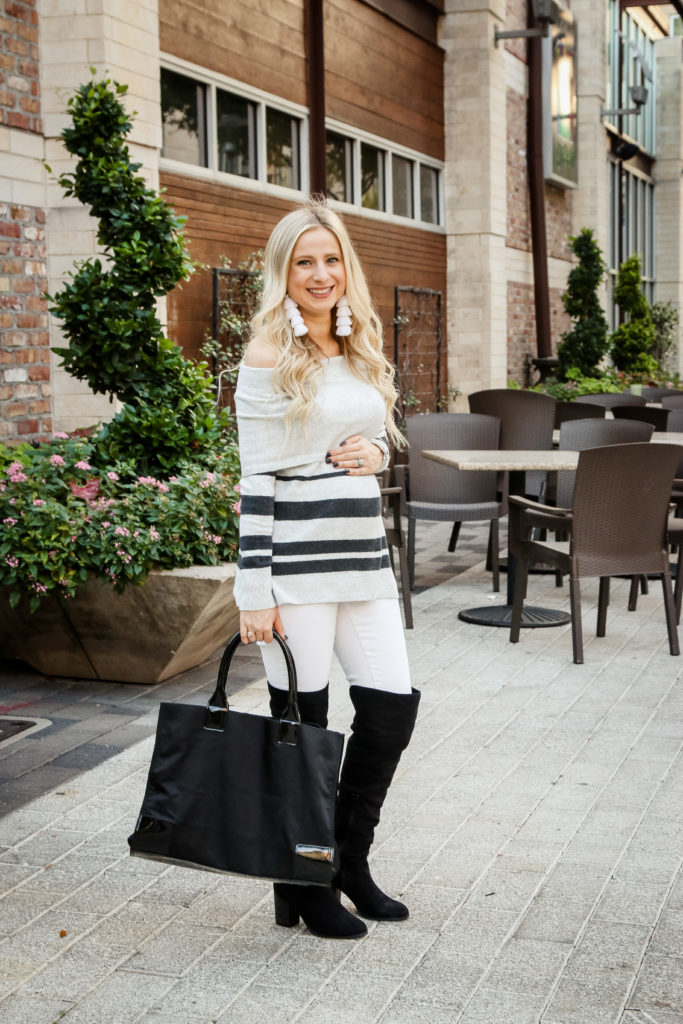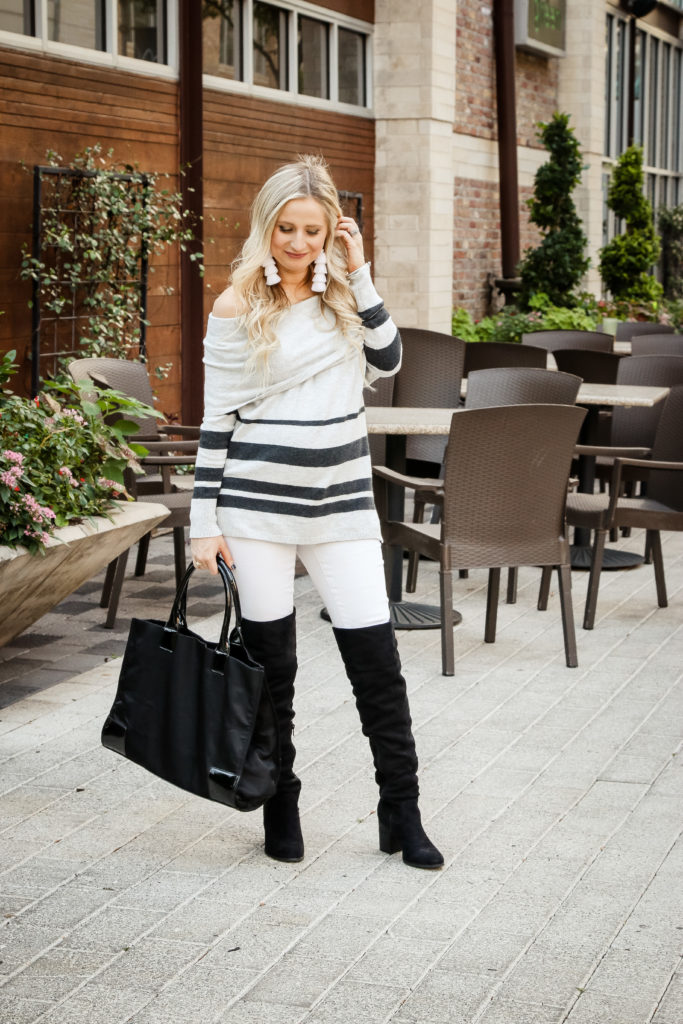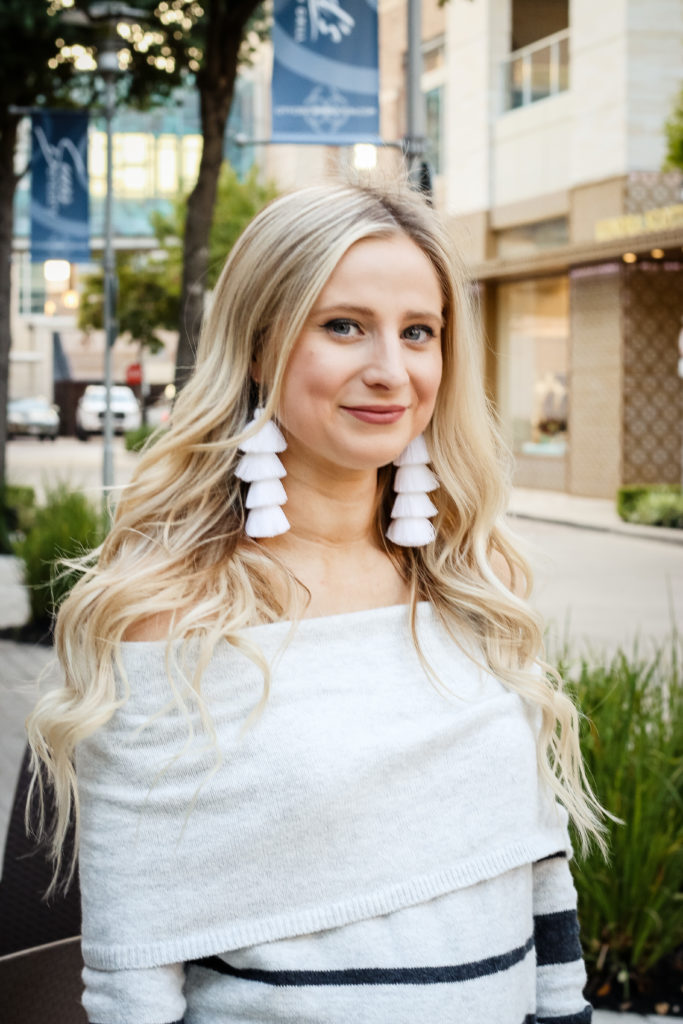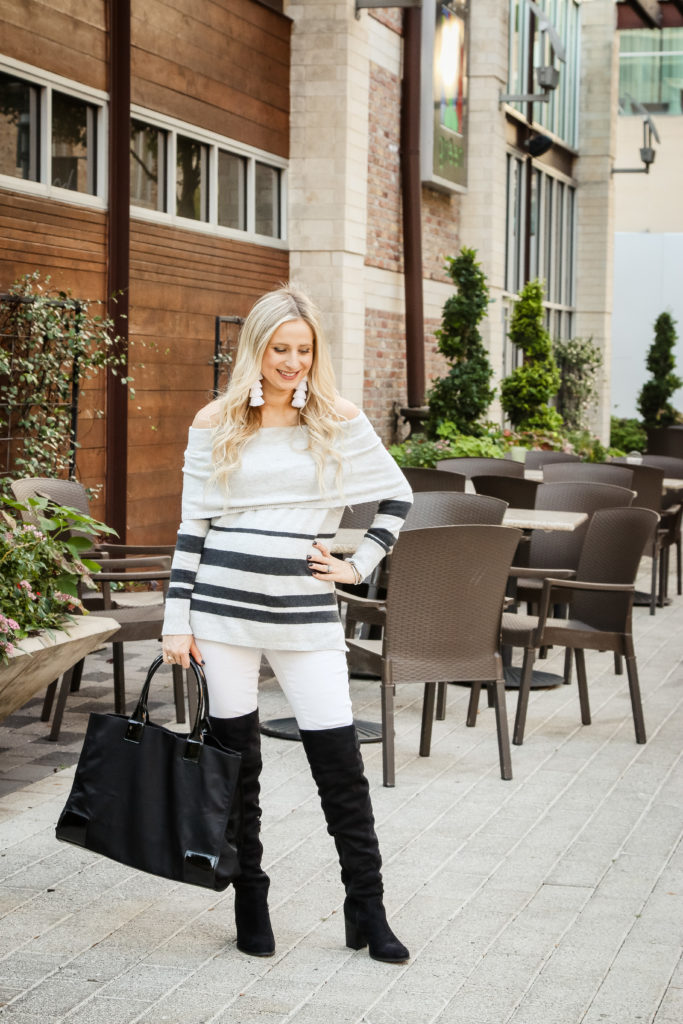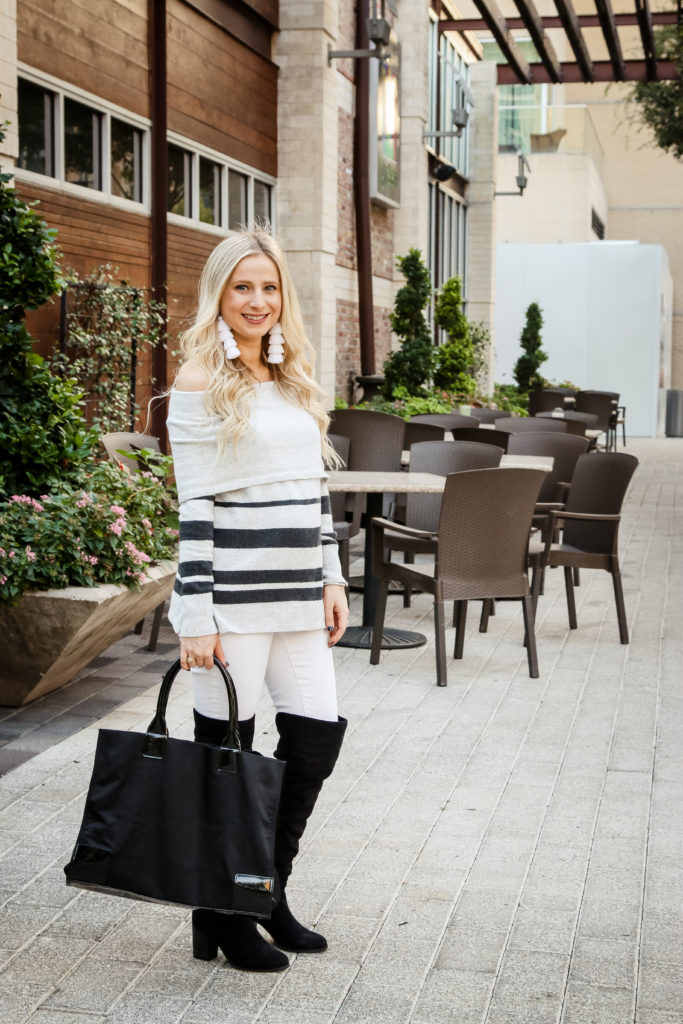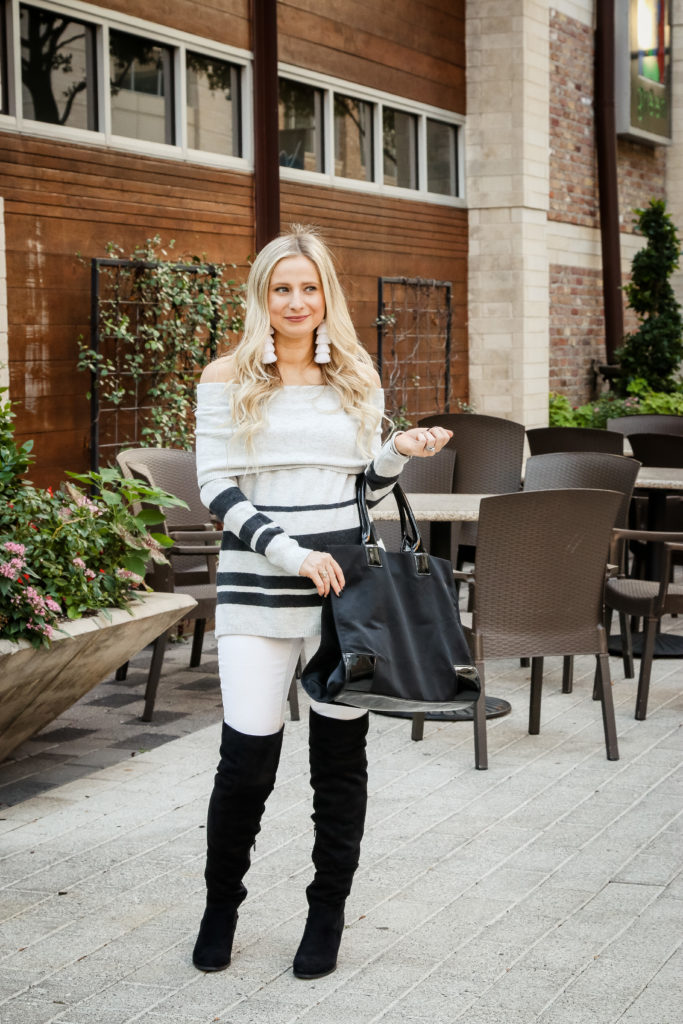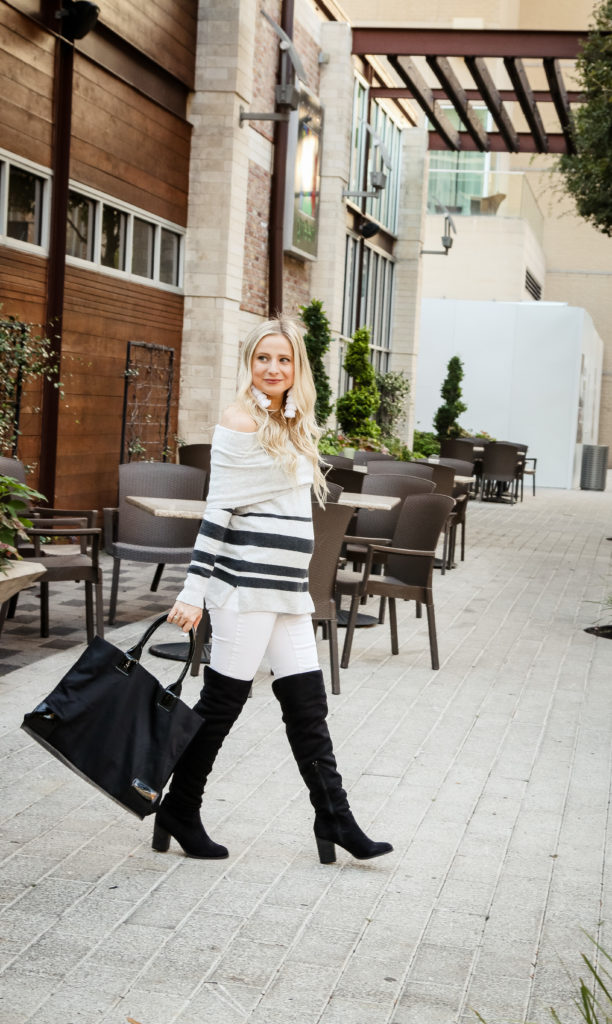 Top: Loft, Loft – Petite // Jeans: Maternity, Non-Maternity // Boots: (Old) Similar // Bag: Tory Burch // Earrings: Etsy // Lipstick: Velvet Teddy
---
Shop the Post