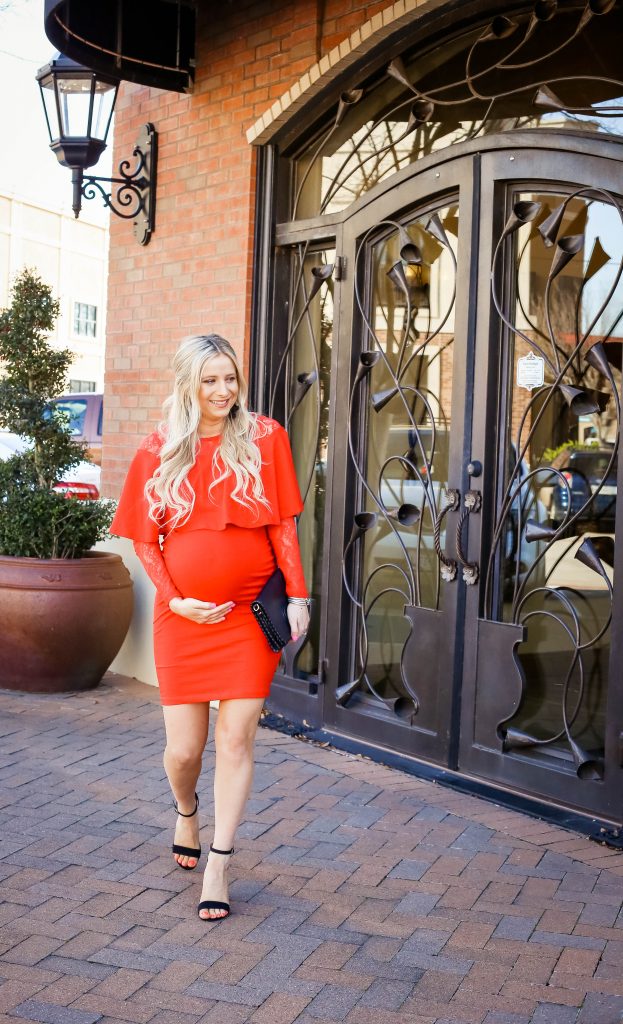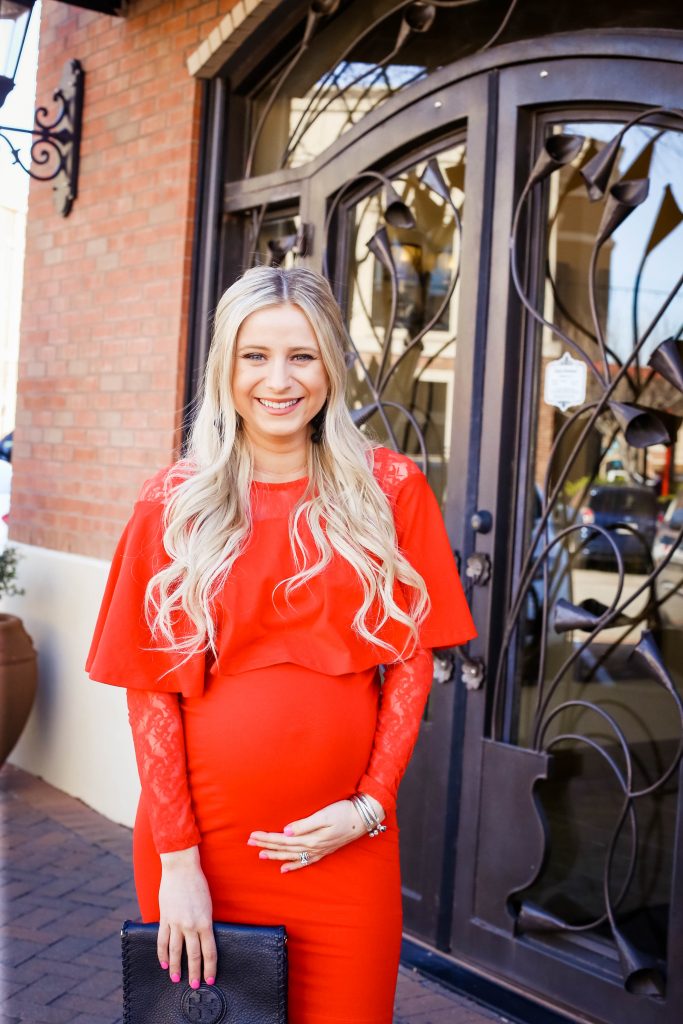 Happy Valentine's Day! Usually Mason and I would go out to dinner to celebrate but I think we will be staying home this year 😉 We don't have anything planned, but I'm sure we will just be hanging out on the couch with Hunter! That's pretty much all we have done these past few weeks which I absolutely love! I'm such a homebody and could never leave the house. Okay, I would leave the house sometimes but I love spending time at home. I have been sick which hasn't been fun. It's really hard being sick with a newborn. Luckily, I have the best husband who has been taking on the majority of the feedings to let me sleep at night. My mom and Mason's mom have also been a huge help, we are so lucky!
I bought this dress with Valentine's Day in mind! I knew that I wouldn't actually be wearing it on the special day but I couldn't resist scooping up this cute red dress. I am obviously wearing the maternity style which is also nursing friendly. It's currently on sale for $22! It comes in a non-maternity option and black as well. This dress is not only perfect for Valentine's Day but for a date night with your special someone. I think the black option would be perfect for a wedding. I love the lace detailing, it adds a romantic touch to the dress. I always love anything with lace! This was one of my favorite dresses to wear during my pregnancy. I had so much fun showing off my bump. It was such a special time and I already love looking back on bump pictures. This dress hugged the bump perfectly and I loved how I felt while I was wearing it which is a major win during pregnancy!
I hope you have the best Valentine's Day with your special someone or your loved ones, even if that just means spending it with your best friends! Thanks so much for reading!

Photography by: The McRaes Photography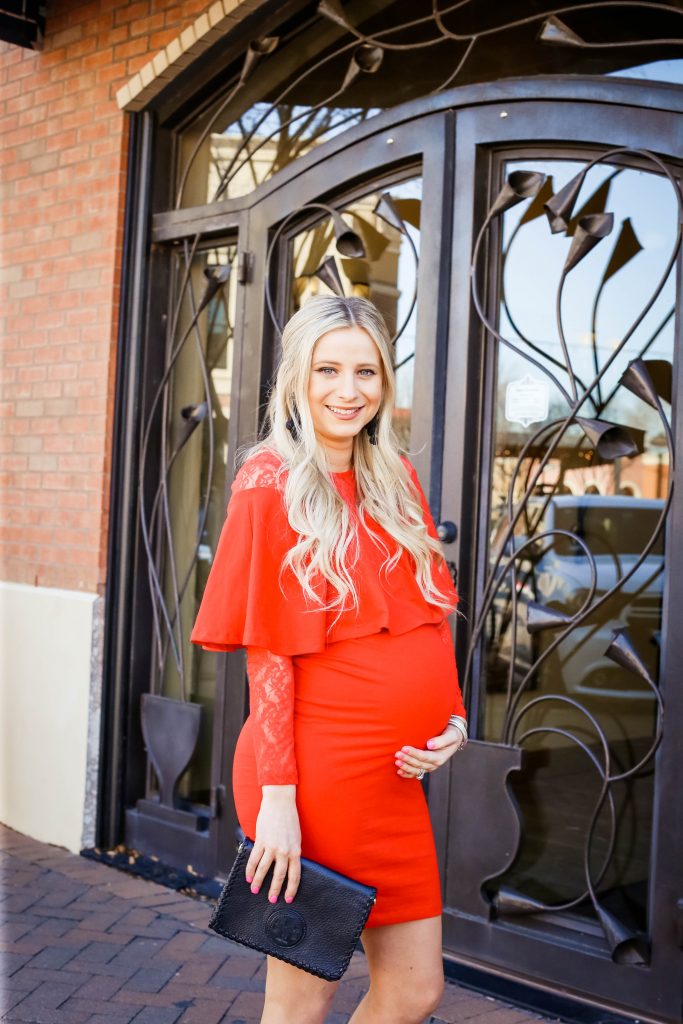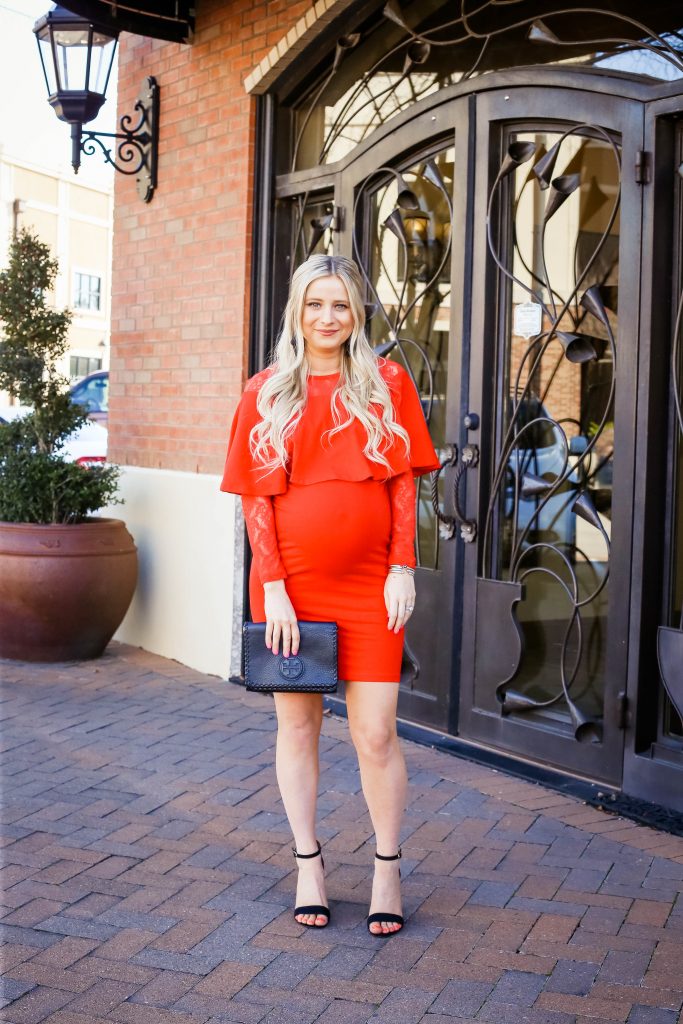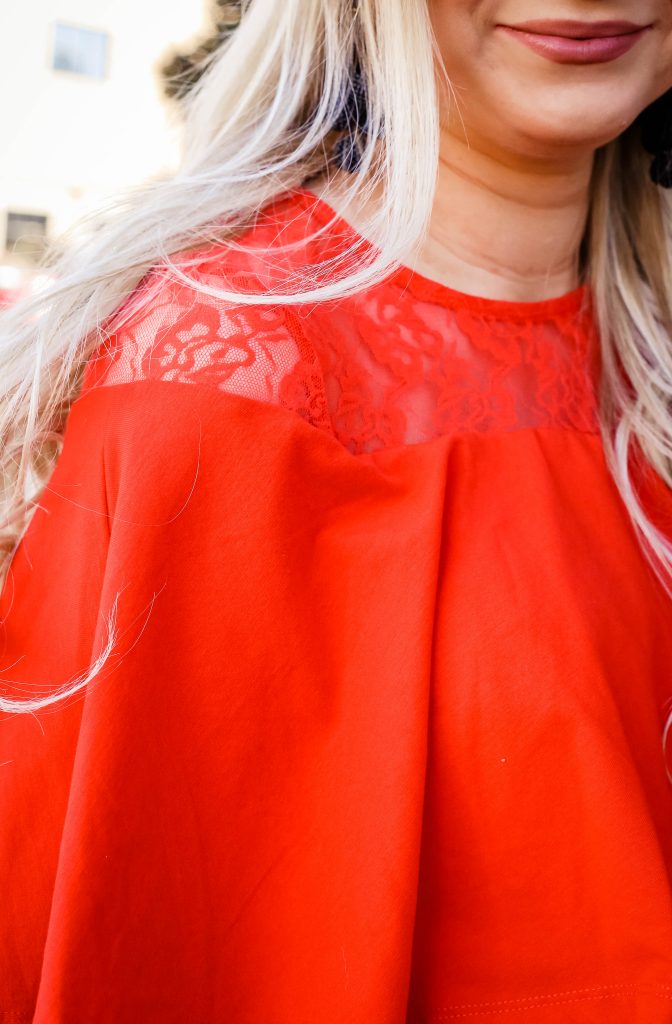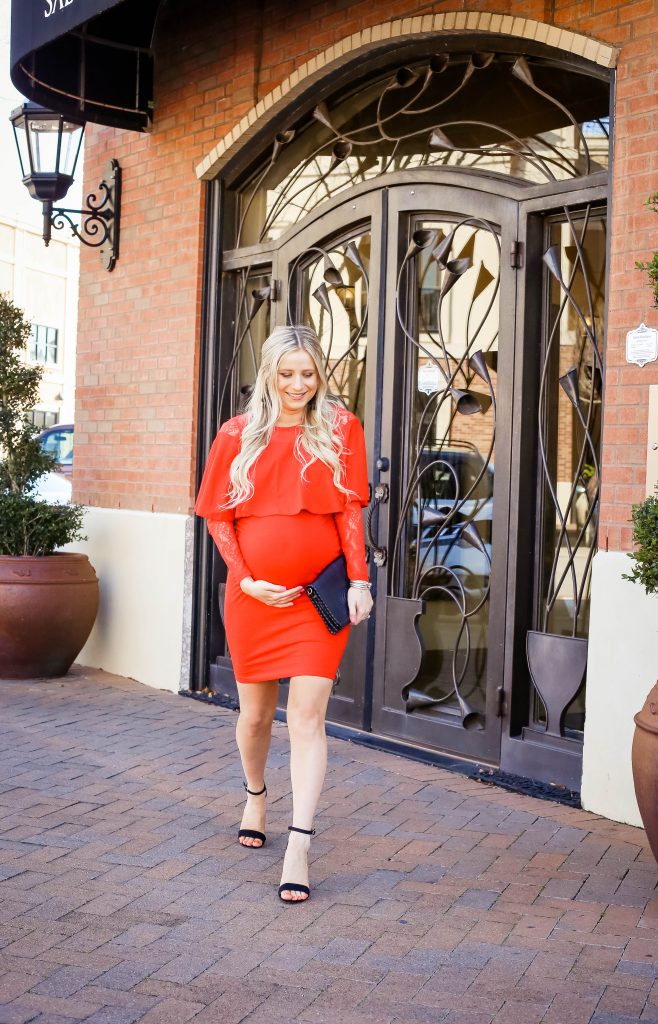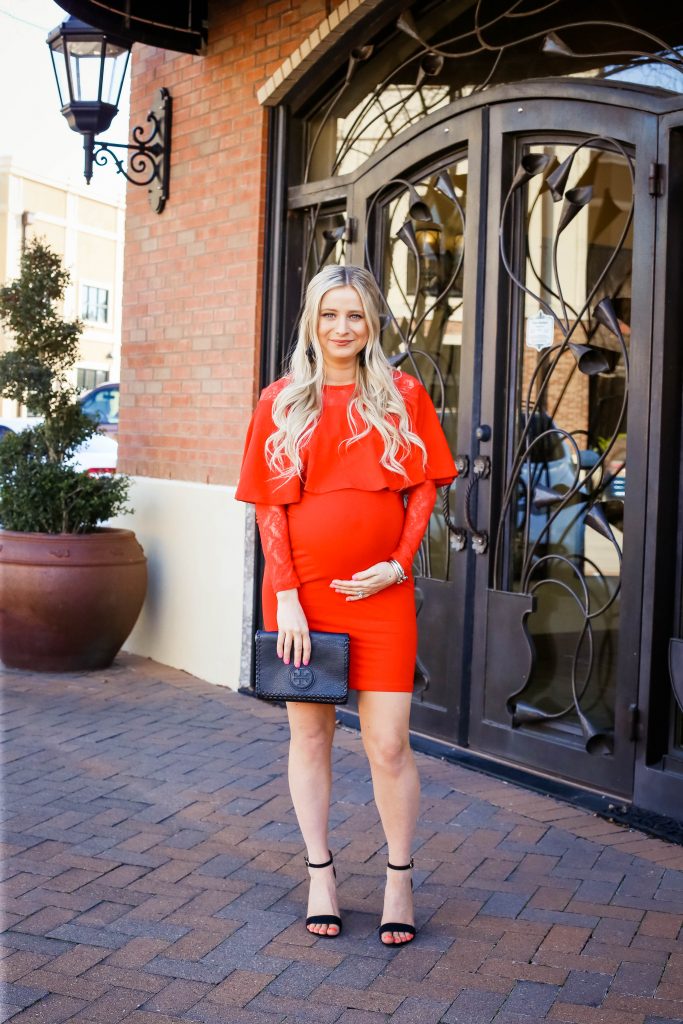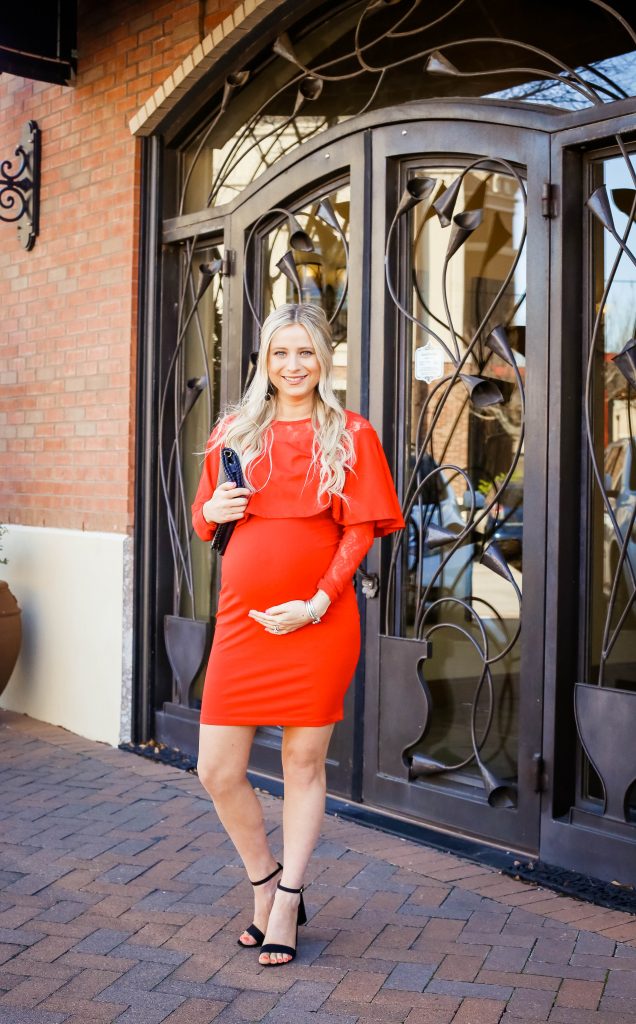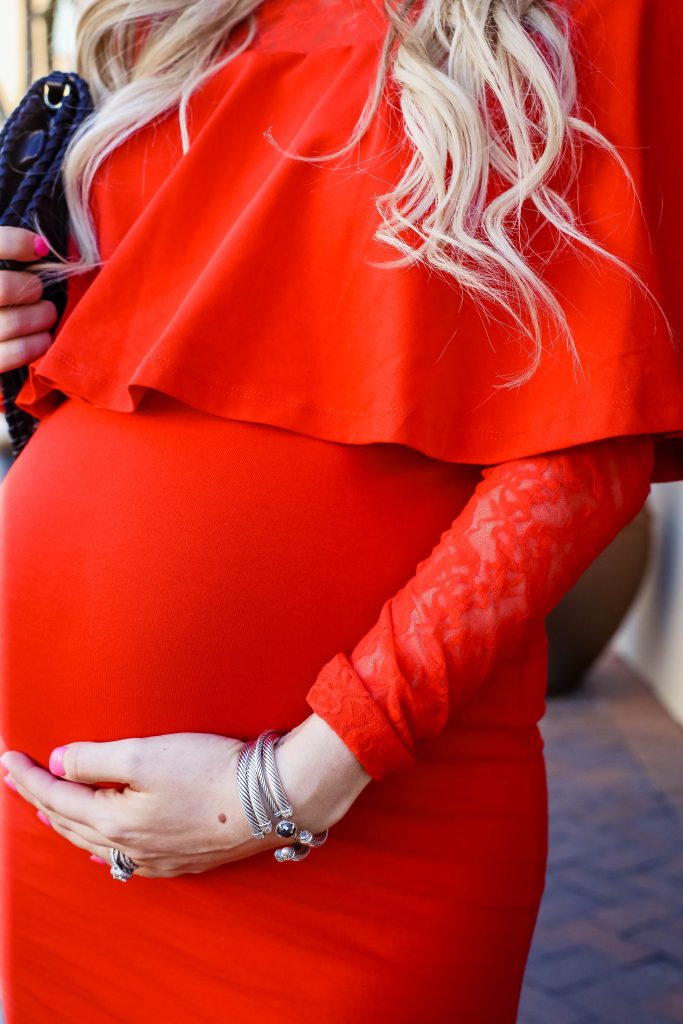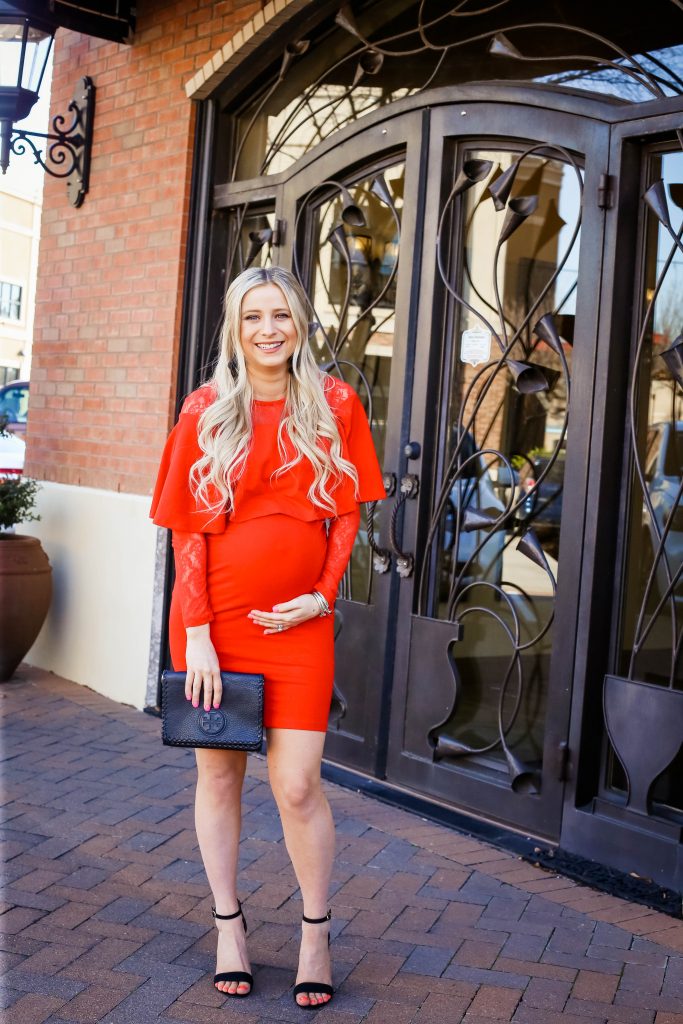 Dress: ASOS, Non-Maternity // Shoes: Target // Bag: Tory Burch – Similar // Earrings: Baublebar // Lipstick: Whirl
---
Shop the Post