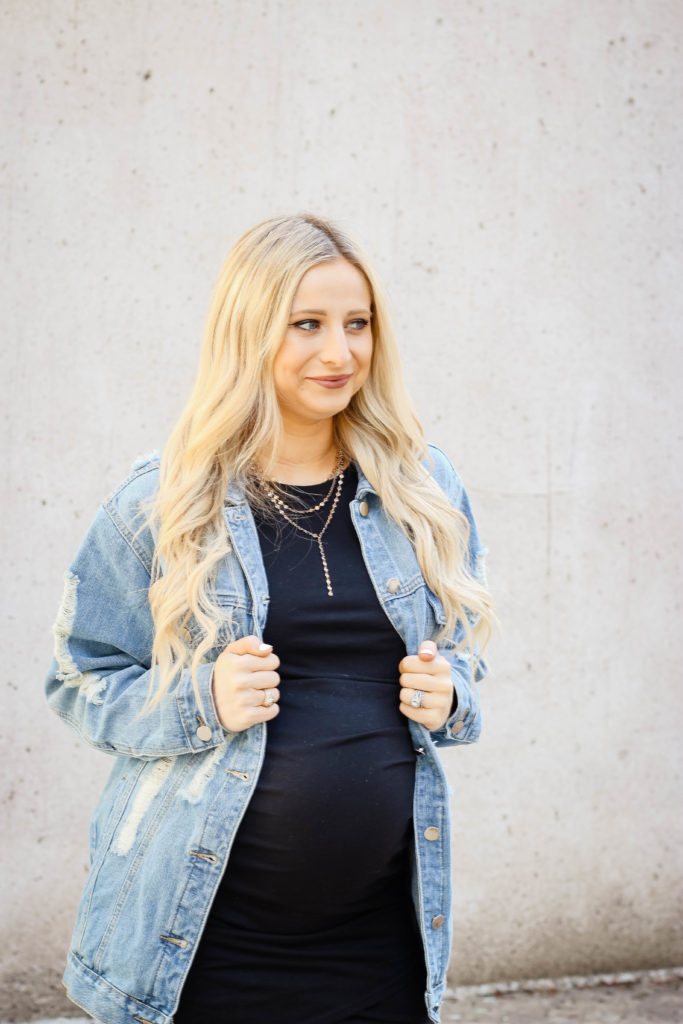 Do you have a favorite purchase from 2017? I'm indecisive and it would be a challenge to just pick one. If I HAD to pick, I would say one of my favorite purchases was this Ruched Dress, I loved it so much that I have it in both the tank and long sleeve style. This dress was not only one of my favorite purchases from 2017, but was also one of the most purchased items from both my LIKEtoKNOW.it and all bloggers as a whole. To say this dress is well loved doesn't even do it justice! I was able to wear this dress throughout my entire pregnancy and I'm even more excited to wear it after giving birth! The ruched detailing is so flattering on everyone. The tank style comes in 6 colors and the long sleeve comes in 4! Seriously so many options and I really wish I could have every single one but that might be a little much for one dress. Y'all would get really sick of me wearing the same dress every single day!
Okay, enough about the dress. I had been on the search for a denim jacket. I haven't had a denim jacket in years and was being super picky about finding the "perfect" one. I knew I wanted one with some distressing, you know so I'll look a little edgy. LOL I'm kidding. But I really did want one that was distressed and was a lighter wash. I also didn't want to have to break the bank to find the perfect one because in reality, I wasn't entirely sure how much I would end up wearing it. Well, I found this one for a steal of $34!!! I was so excited and immediately purchased it. I love the length because it's a little bit longer than most I have seen and the color is perfect! I have actually already worn this jacket frequently but I'm still glad I found one for such a good price! It really goes with anything and I'm looking forward to also transitioning it into my Spring wardrobe on cooler days!
Thanks so much for reading!

Photography by: The McRaes Photography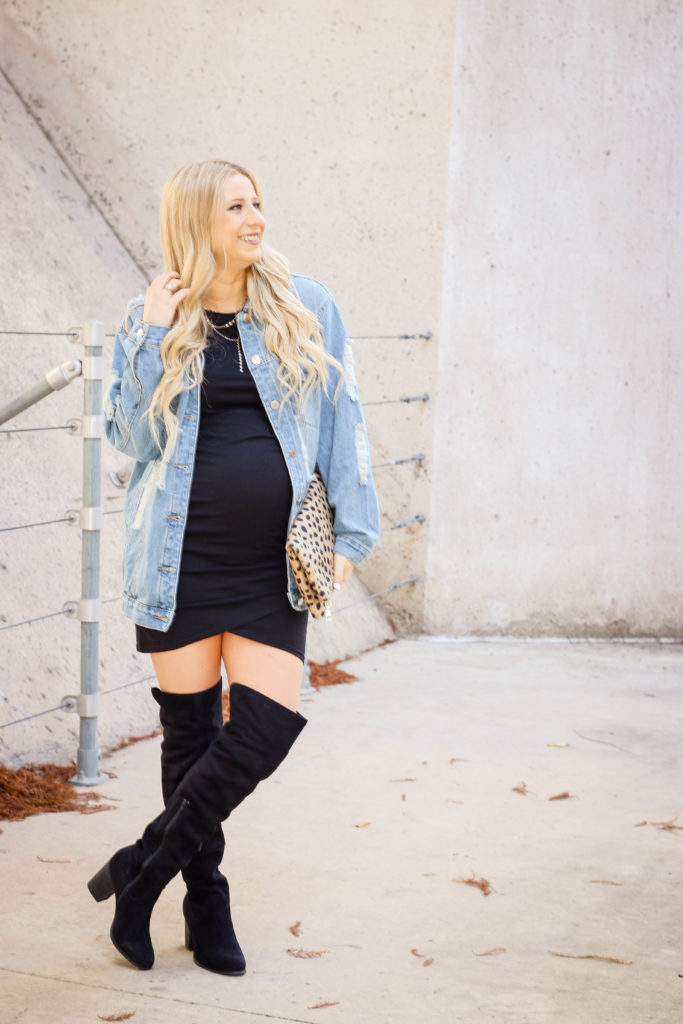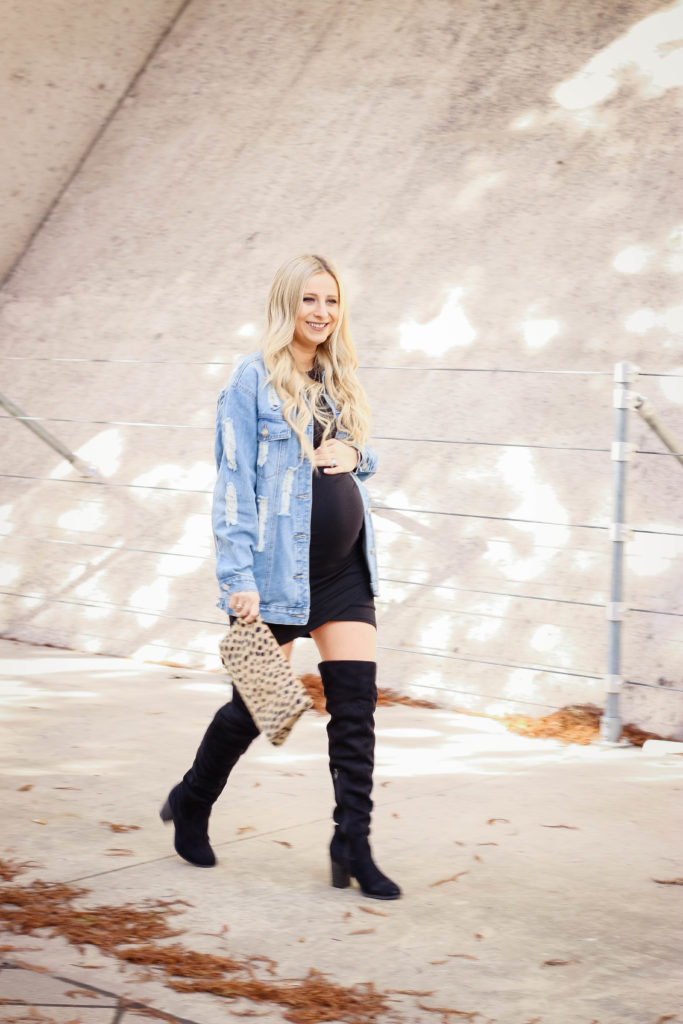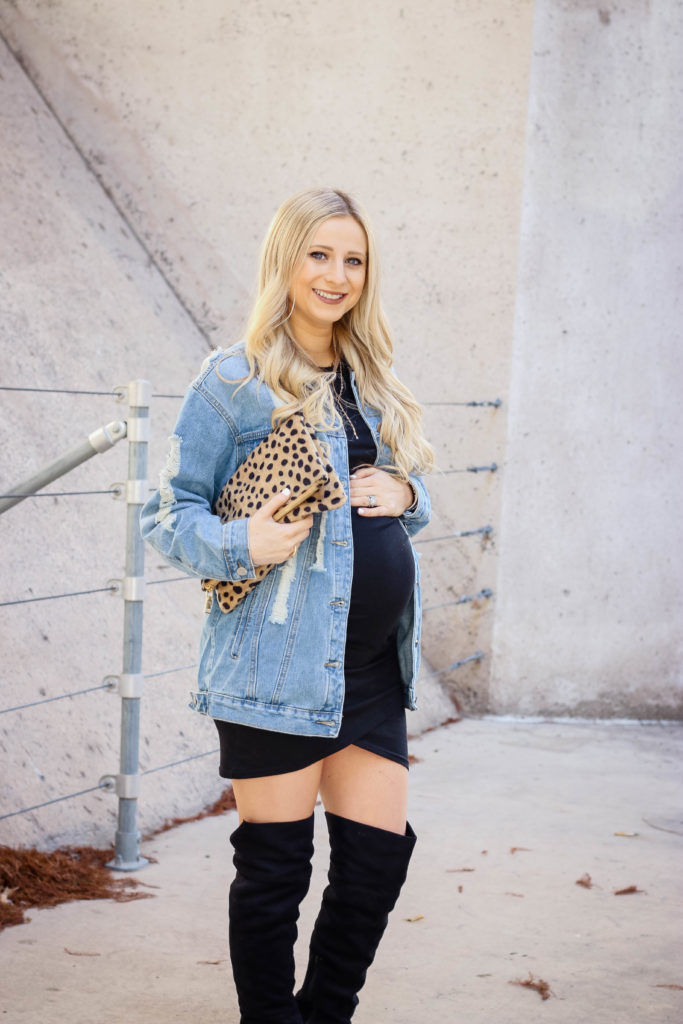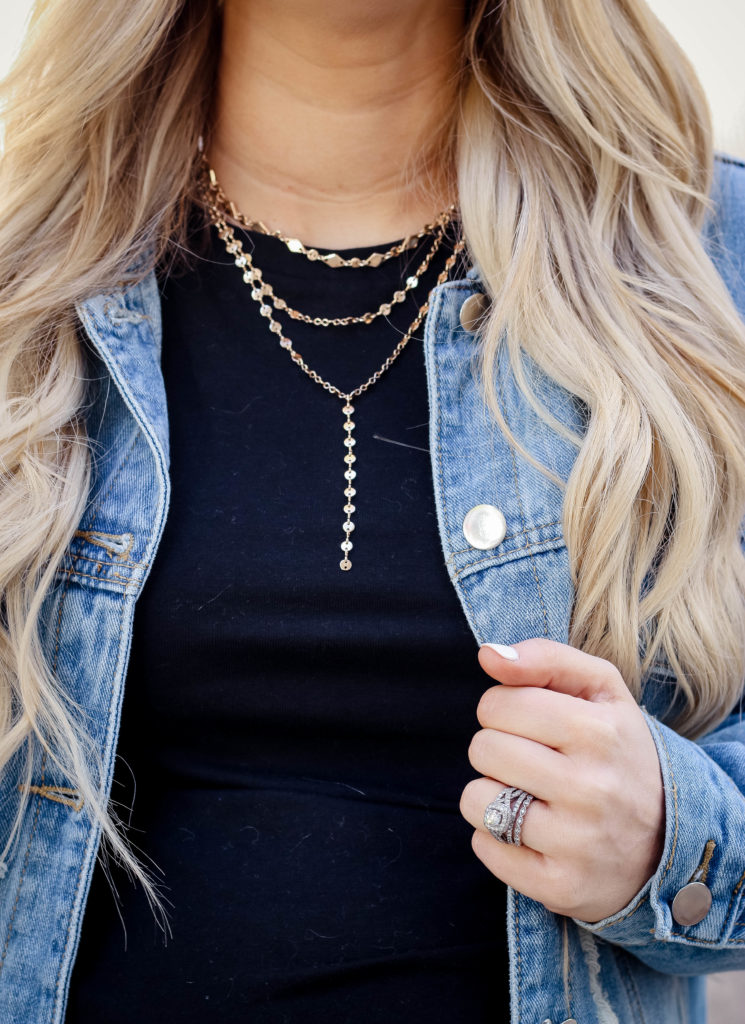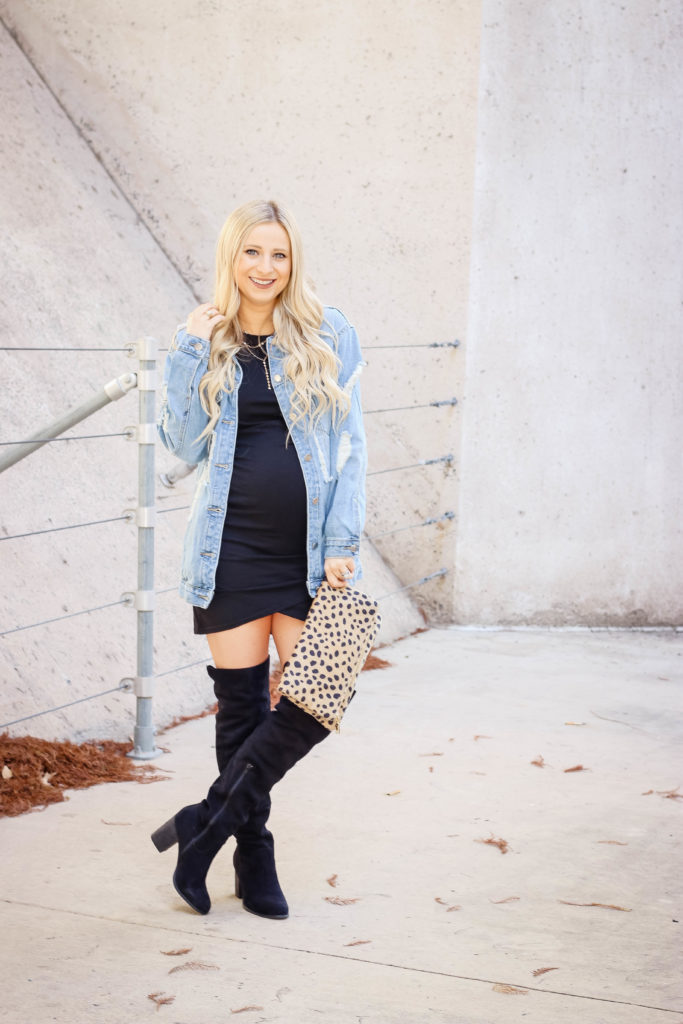 Dress: Leith // Jacket: SheIn // Shoes: Similar // Necklace: Baublebar // Clutch: Similar // Lipstick: Whirl 
---
Shop the Post