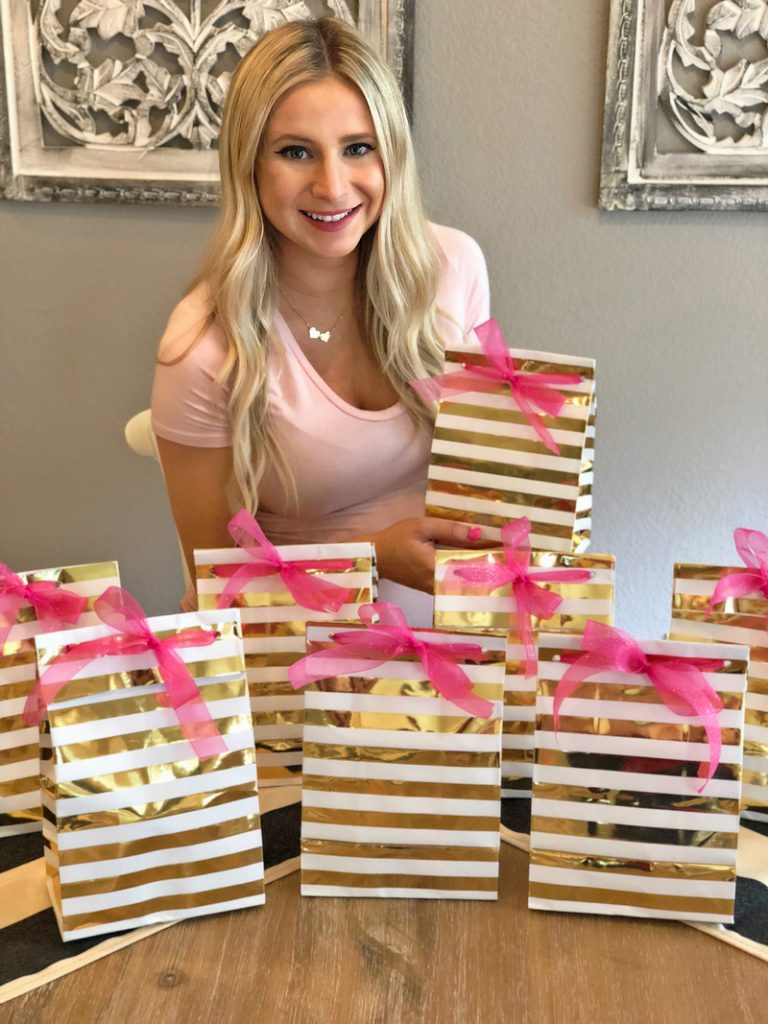 I've had these bags put together for a while now because a baby comes when a baby wants to come. I know I couldn't 100% plan to have these with me when I went into labor but I had been spending most of my time at home since we were getting so close to the due date. I was really hoping that these would make it with me to the hospital. Last Monday I found out that I was going to be induced so I had Mason help me remember to pack these in the car before we headed to the hospital. I know that gifts for your Labor and Delivery nurses or OB are not expected or something that everyone does. However, these nurses will be with me through one of the most challenging and special times in my life and I want to be able to thank them in some way.
I didn't put anything spectacular in these bags but just a few small items to show them how thankful we are for their help and support. I also grabbed the cute little bags from Hobby Lobby to put everything in. I made 8 bags, I had no idea how many nurses would be helping me while in the hospital so I picked a random number and just went with it. Here is a list of what I included in each bag:
As I said before, there is nothing grand about these little thank you bags but I love getting little gifts myself and I hope our L&D nurses do as well! Thank you so much for reading!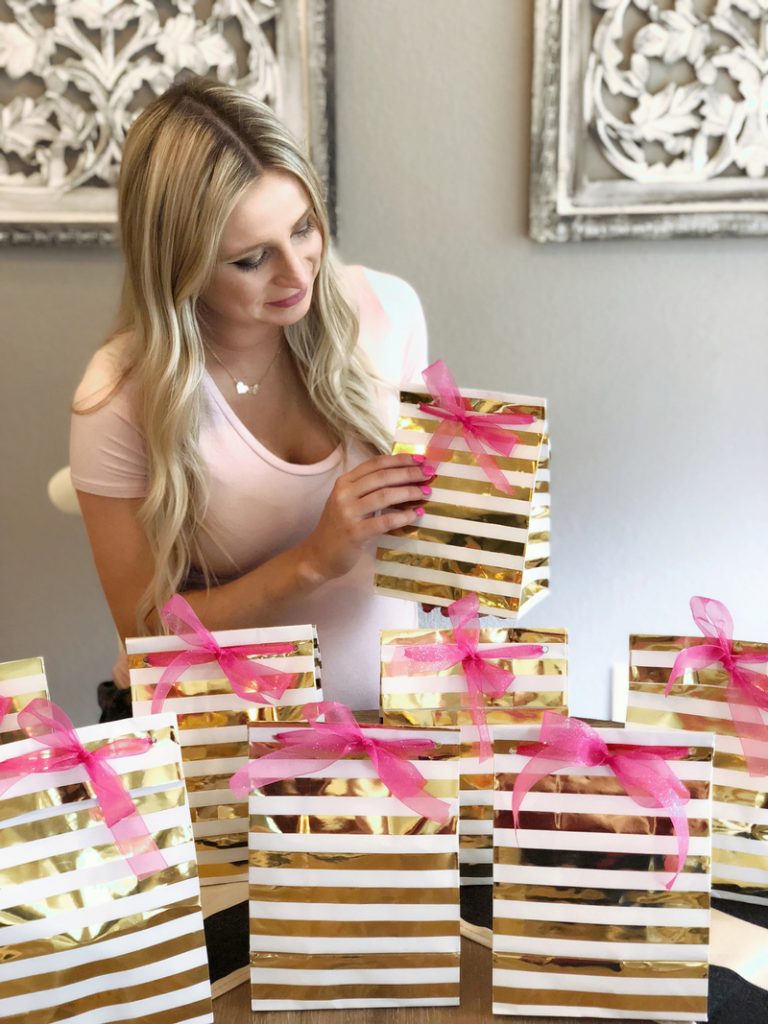 ---
Shop the Post