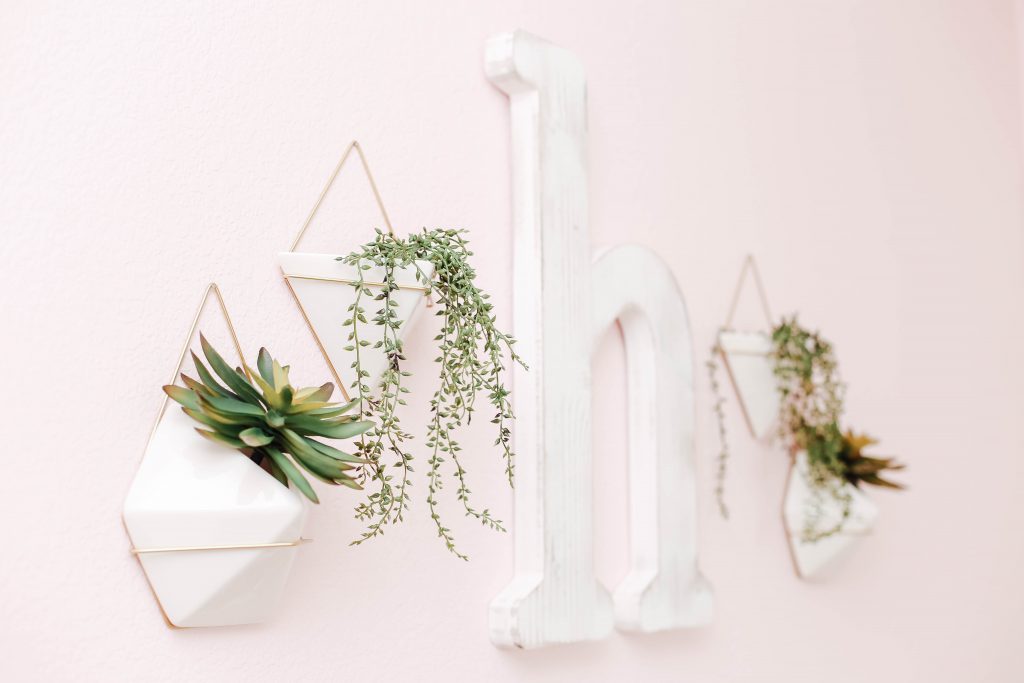 I'm so excited to finally be sharing Hunter's nursery with y'all! I had so much fun working on our little girl's room. It has been my favorite room to decorate and is definitely my favorite room in our home! Prior to Hunter's arrival, both Mason and I spent so much time in her room. Not only just getting everything ready but after her room was done, Mason and I would just sit in here and talk about what we thought Hunter would be like. We would read her books and pray for her and I think that's why I love this room so much. Her nursery has such special memories for me before she was even born.
As soon as we found out we were having a girl, I knew I wanted to paint the room pink. After painting a ton of paint swatches on the wall, we picked the color Alyssum from Sherwin-Williams. It is the perfect light pink! While I was setting up Hunter's nursery, everyone kept asking me what the theme was. I decided to not go for specific theme per se but more of a color theme. Everything is pink, white and light tones. We did incorporate a lot of lambs into her nursery as well because they're just the cutest!!
One thing I knew I had to have in Hunter's nursery was a chandelier! We removed the fan that was in her room and installed this chandelier. I'm obsessed with her light! When we took her nursery photos, a few pieces were still missing because they were on backorder from Pottery Bark Kids. Like these storage containers , this pillow and her quilt. Hunter is not sleeping in her room yet but is sleeping in a bassinet in our room. It's so funny, you spend months getting the nursery all set up and then they don't even sleep in it until months after they are born! It was still one of my favorite things to do throughout my pregnancy.
I truly appreciate all your kinds words through this new journey of parenthood that Mason and I are on. We are so thankful for y'all! Now on to the good stuff… pictures!! Thanks so much for reading!

Photography by: The McRaes Photography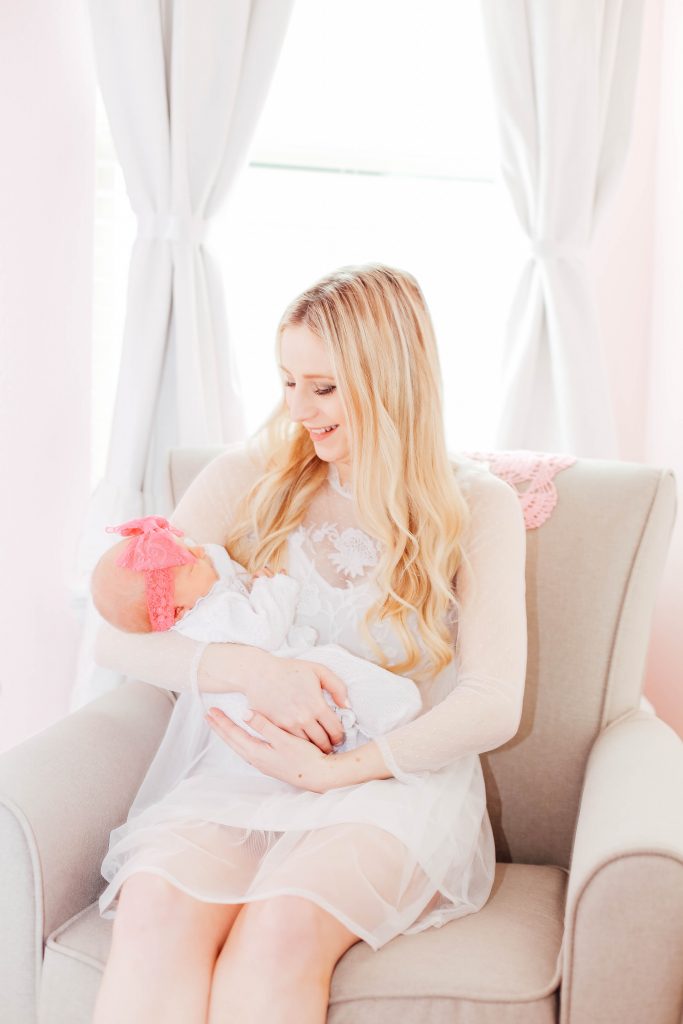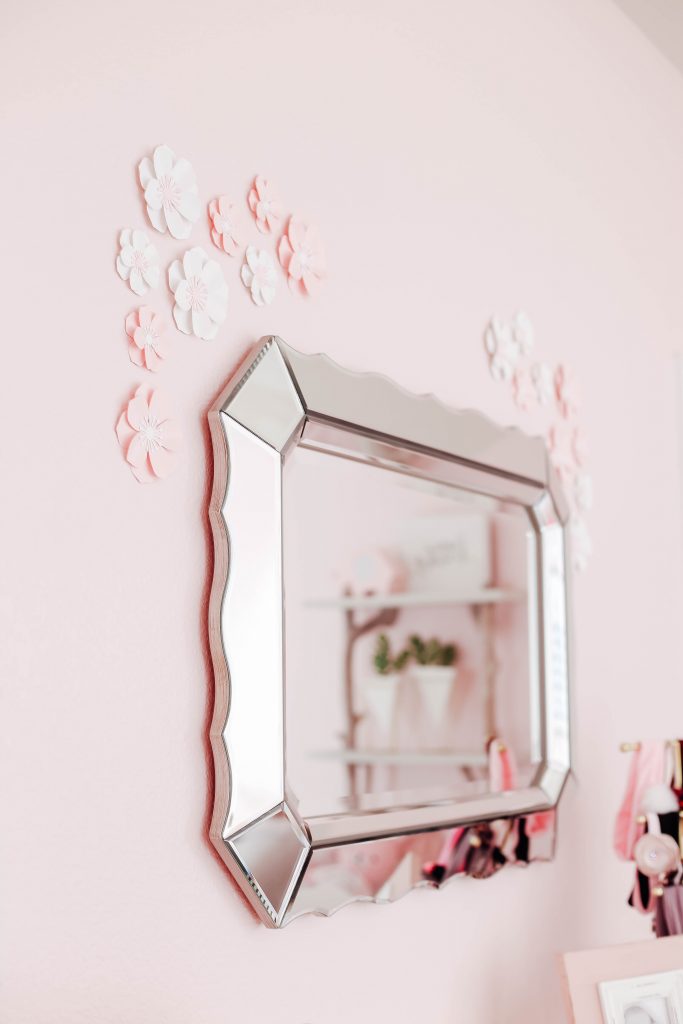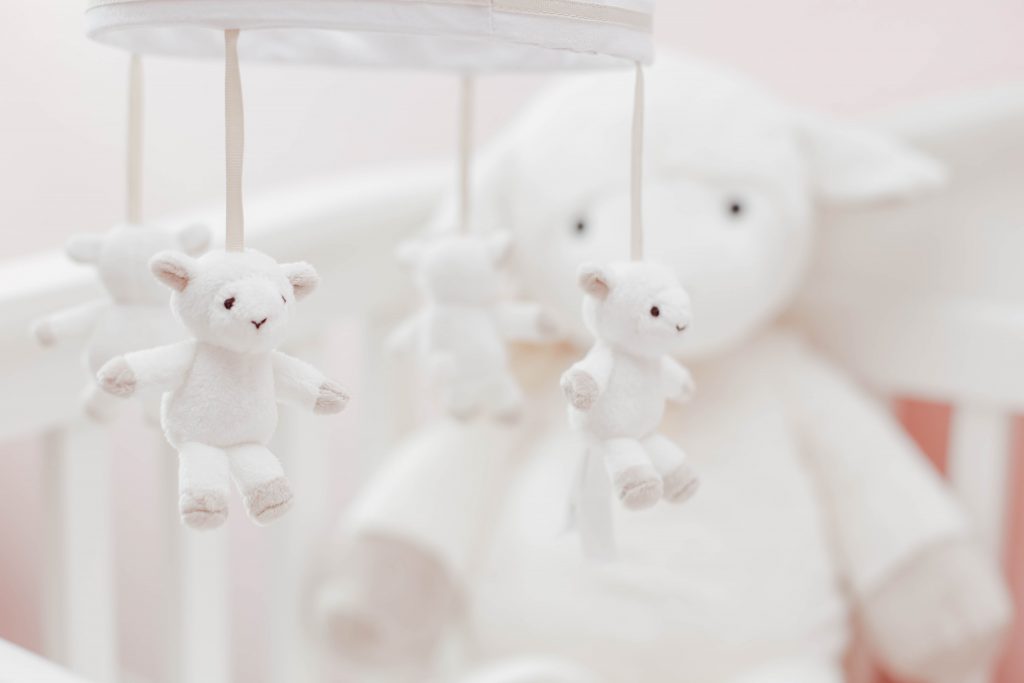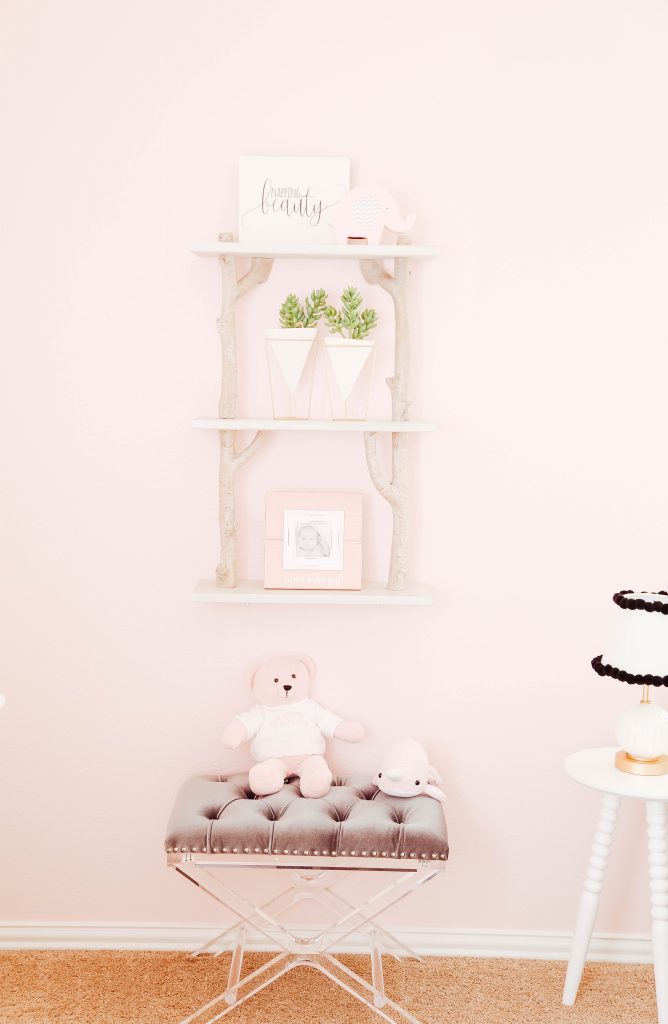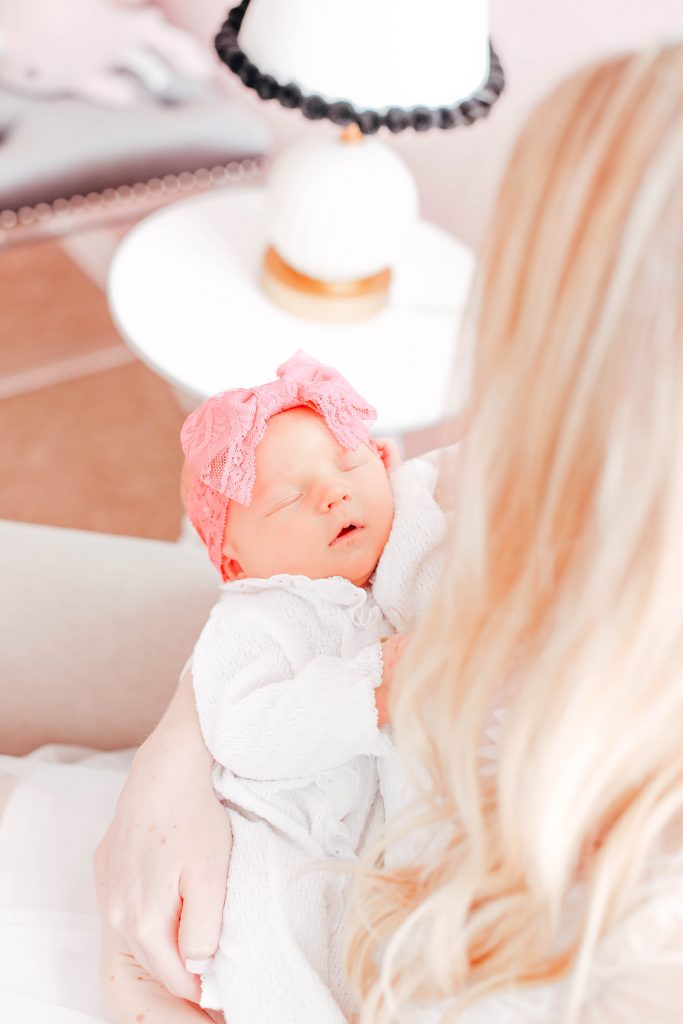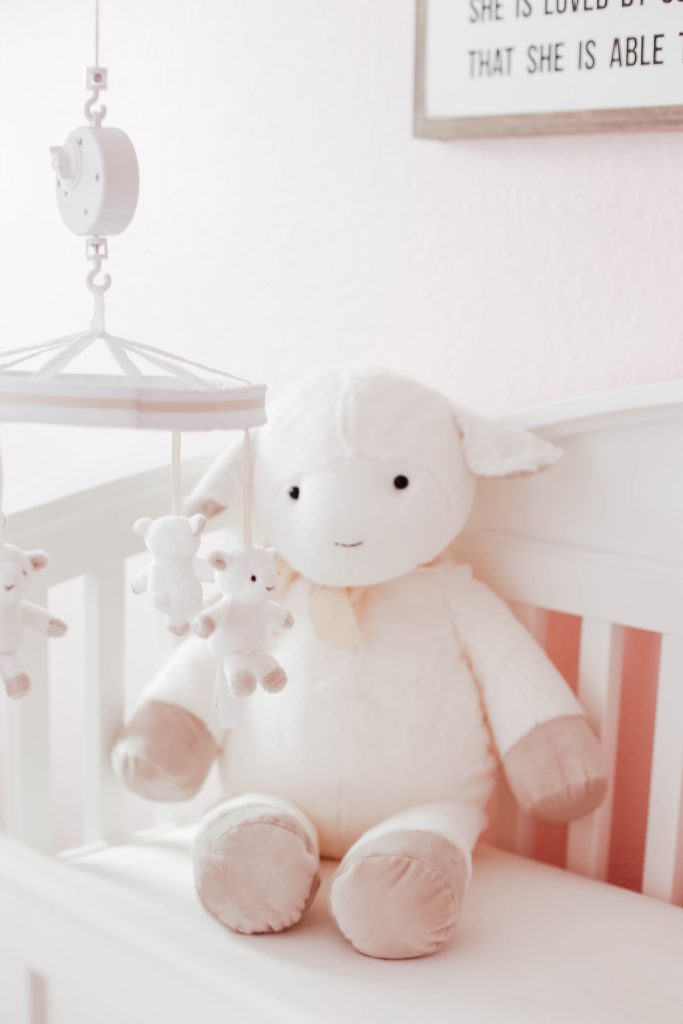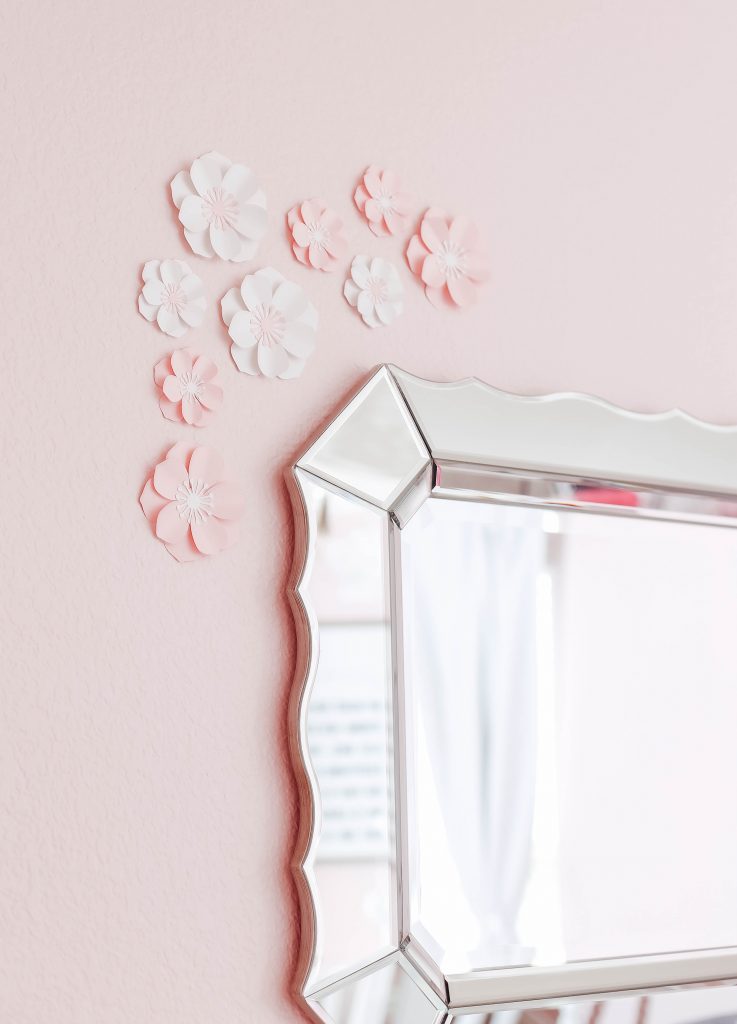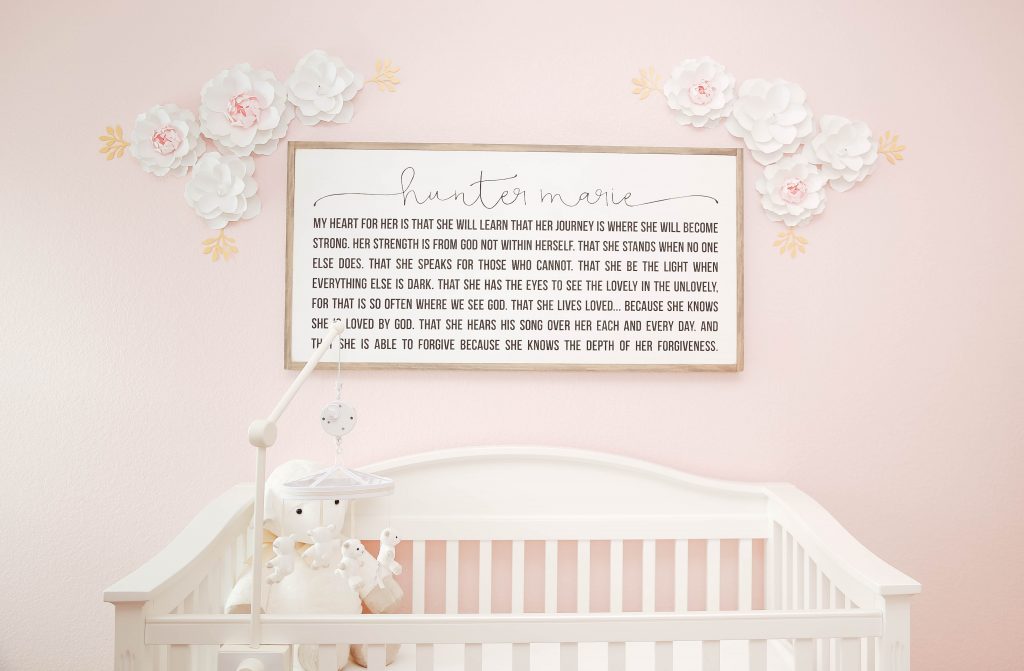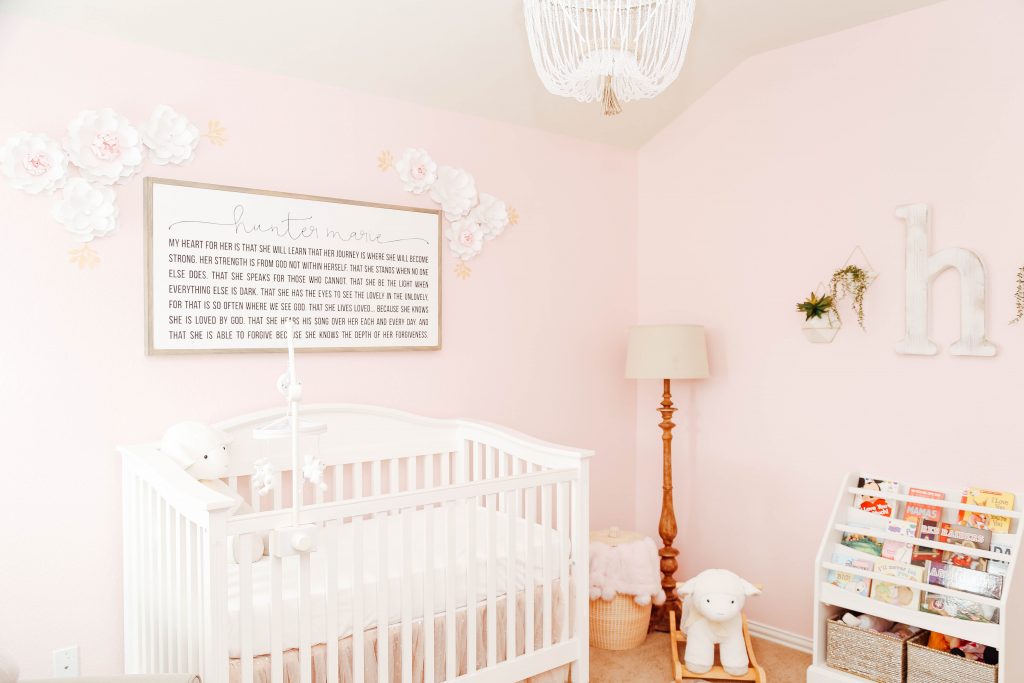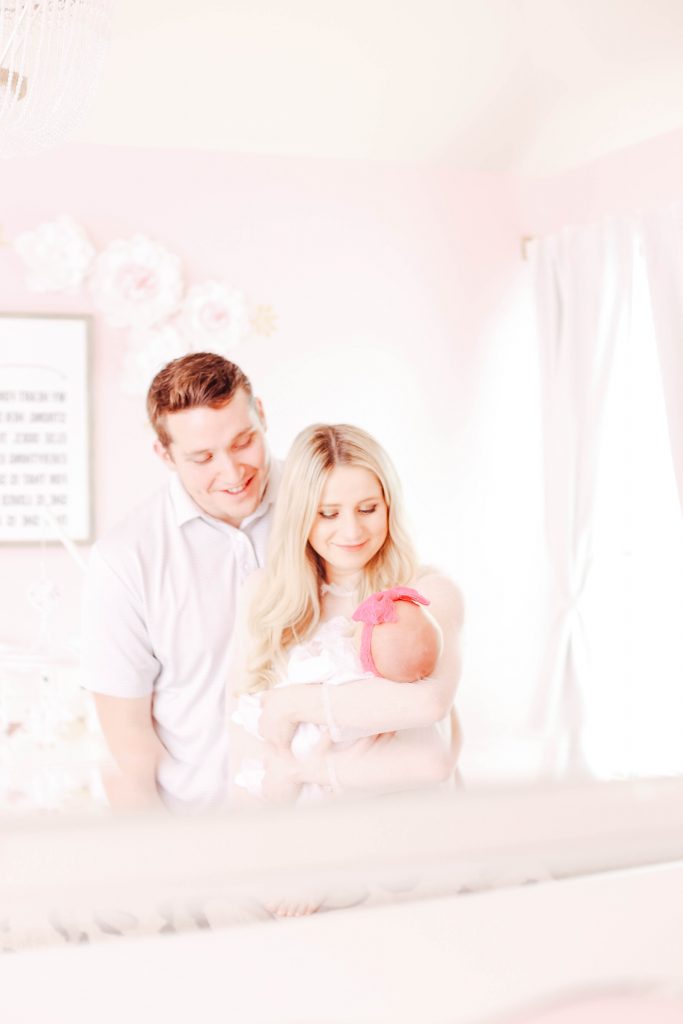 Crib: Pottery Barn Kids // Chandelier: Pottery Barn Kids // Crib Skirt: Pottery Barn Kids // Mobile Arm: Pottery Barn Kids // Mobile: Pottery Barn Kids // Large Lamb: Pottery Barn Kids // Shelf: Pottery Barn Kids // Bench: Homegoods // Sign Above Crib: House of Belonging // Curtains: Pottery Barn Kids // Glider: Wayfair // Mirror: Homegoods, Similar // Bow Holder: Amazon // Wall Planters: Hobby Lobby // Wooden "h": Hobby Lobby // Succulents: Hobby Lobby, West Elm // Large Paper Flowers: Etsy // Small Paper Flowers: Etsy // Painted Globe: Etsy // Hamper: Pottery Barn Kids // Lamp: Old – Target // Lamb Rocker: Pottery Barn Kids // Bookshelf: Pottery Barn Kids // Silver Baskets: Pottery Barn Kids
---
Shop the Post