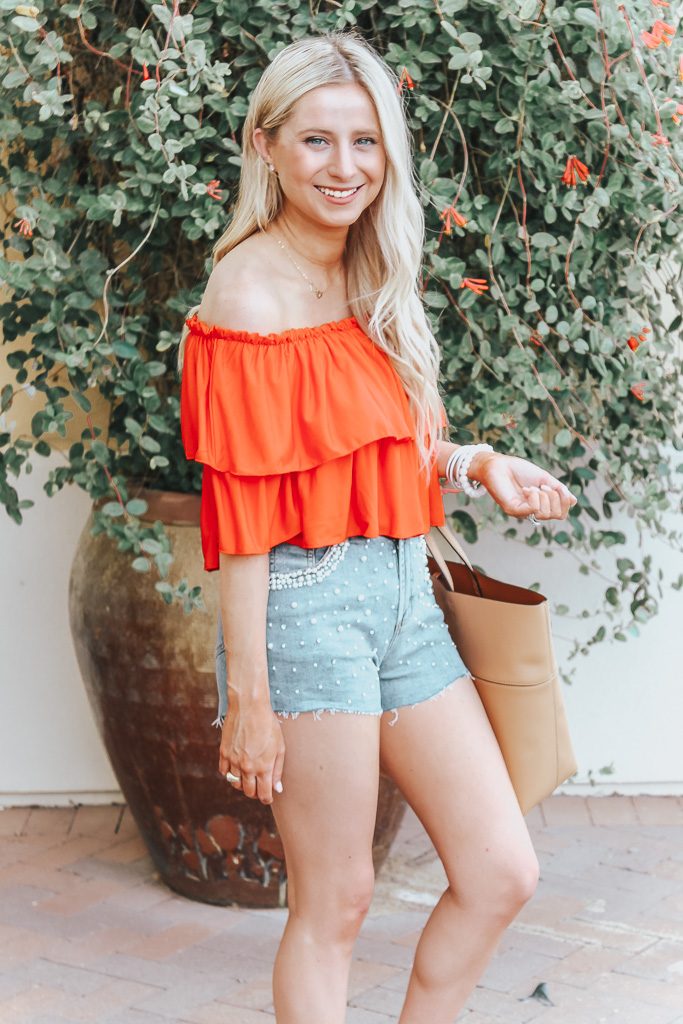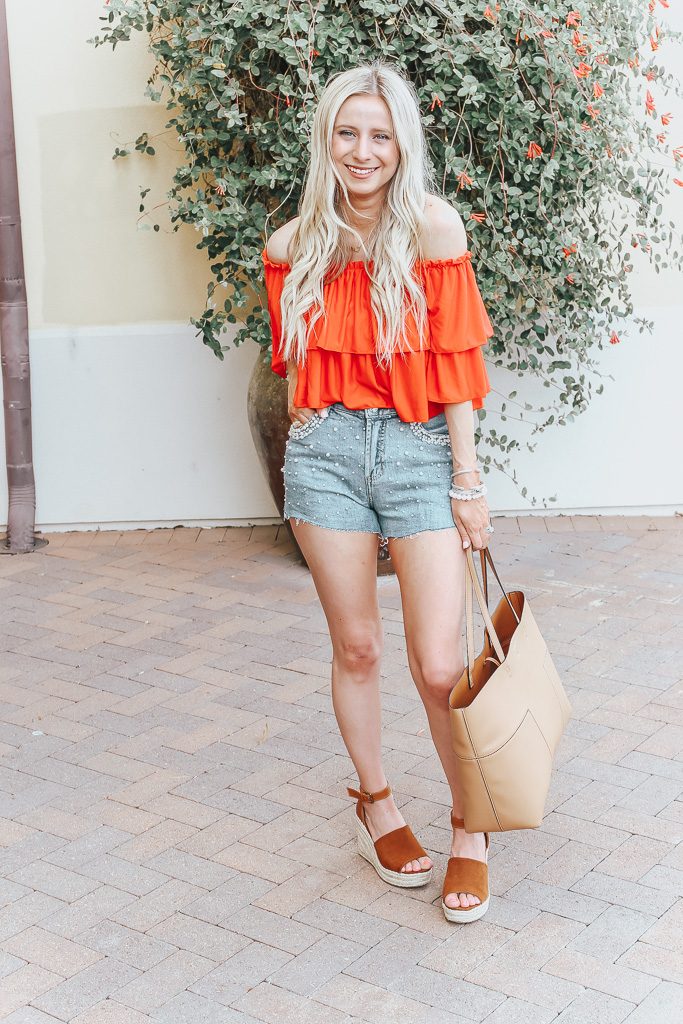 This past weekend, Mason and I shot some looks for the blog and brought Hunter with us. She was so good the whole time! We also got some cute pictures of her. It used to be so easy to just go and snap some quick pictures for the blog. It's now not as easy because we have to bring a tiny human along with us. But it is so much more fun with Hunter! She slept almost the entire time, of course! We were trying to get some cute pictures of her and she would not wake up! She's already sick of us taking pictures of her constantly 😂 She is in for a rude awakening because that will never stop! I guess that's what happens when your mom is a blogger and you're just so cute.
These shorts!! I was looking for some new denim high waisted shorts online and I fell in love with these! There was a pair of pearl studded jeans that everyone was wearing last Fall and I was obsessed with them. I never ordered them because I was pregnant and they definitely wouldn't have fit me. I was a little bummed that I couldn't get them but fast forward a few months and I found these shorts. I love the pretty pearl detailing. I'm so excited to pair these shorts with so many different tops. Since they are high waisted, they pair perfectly with crop tops. I love that they're high enough to wear with a crop top and not have my full stomach on display. I think they also would look so cute with a tucked in shirt! The options are really endless with these little cuties.
Thanks so much for reading!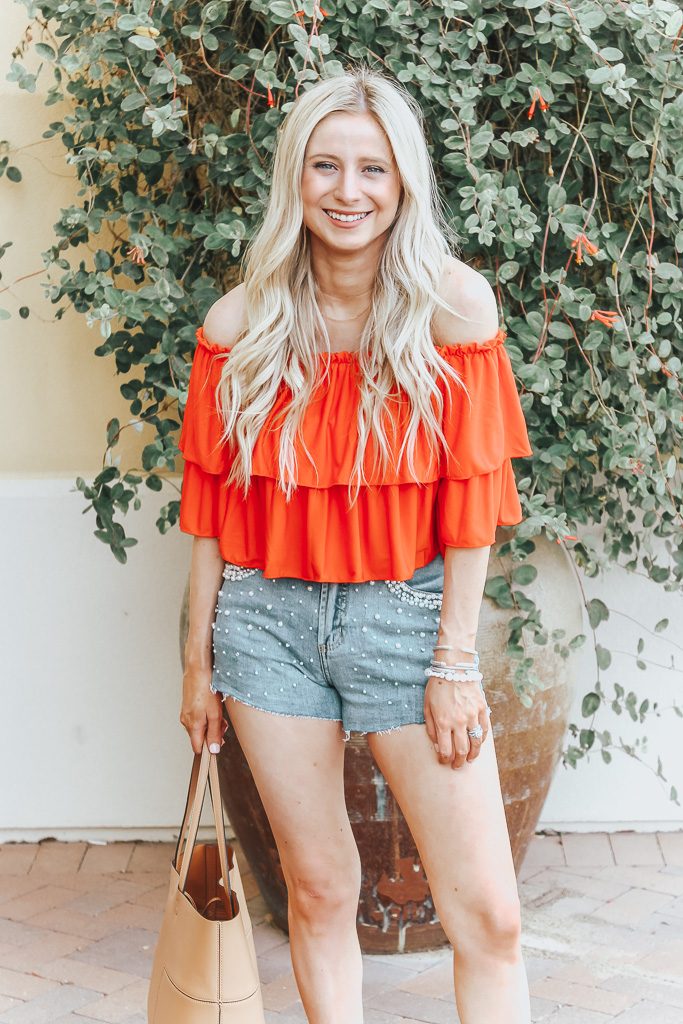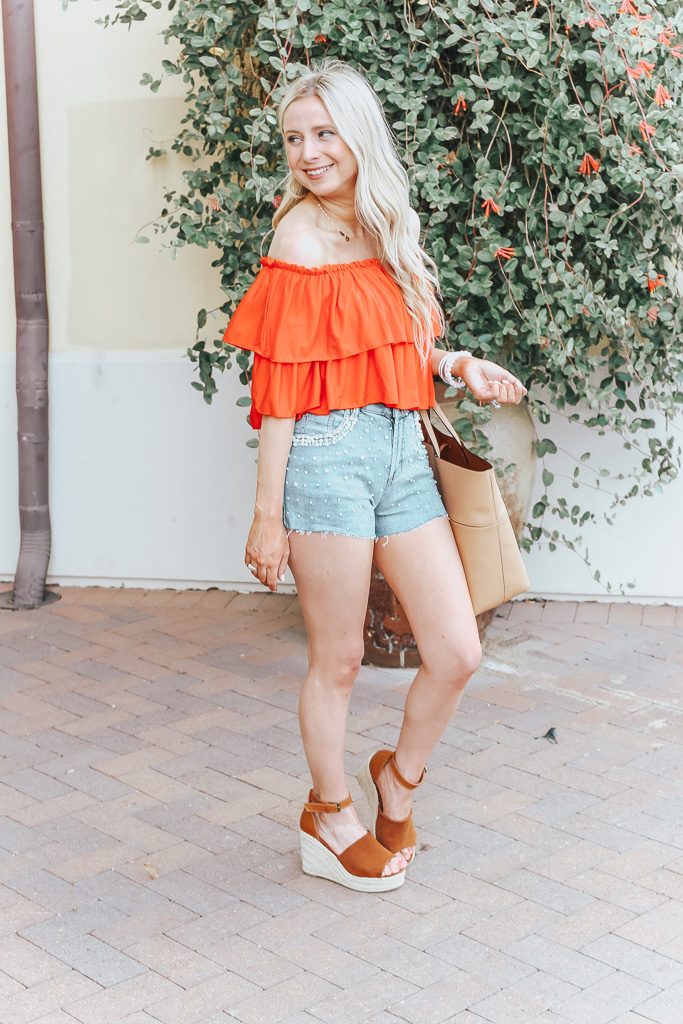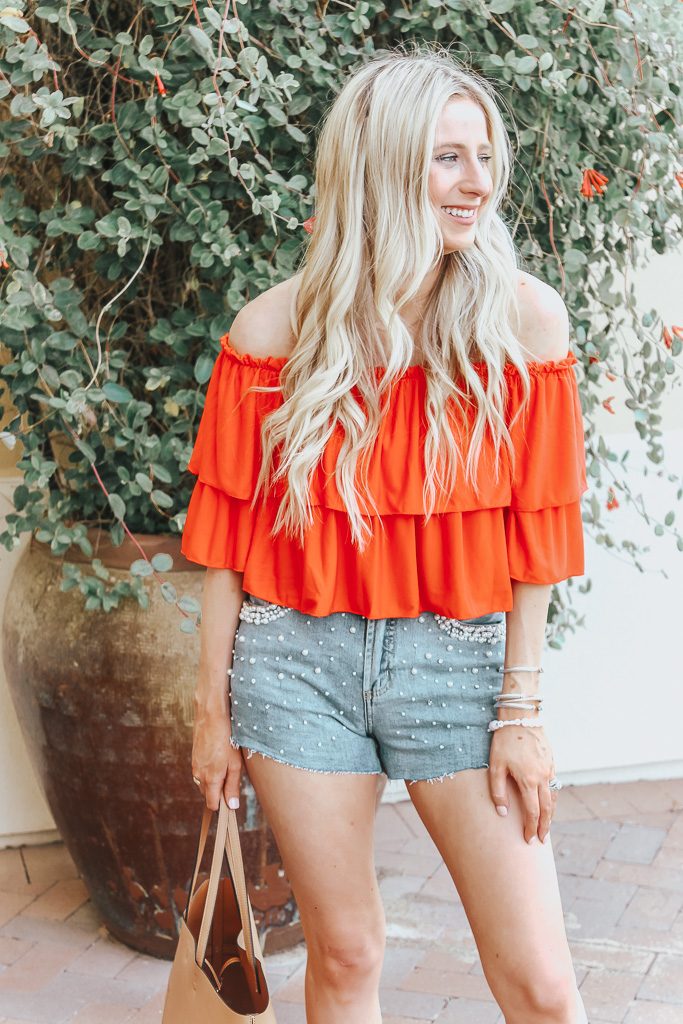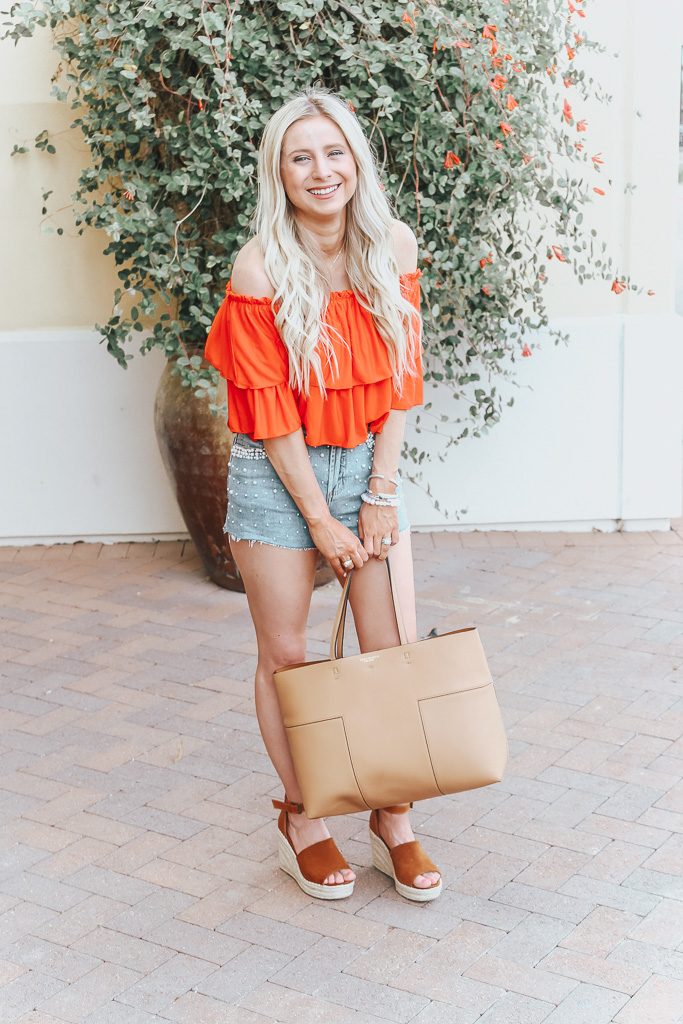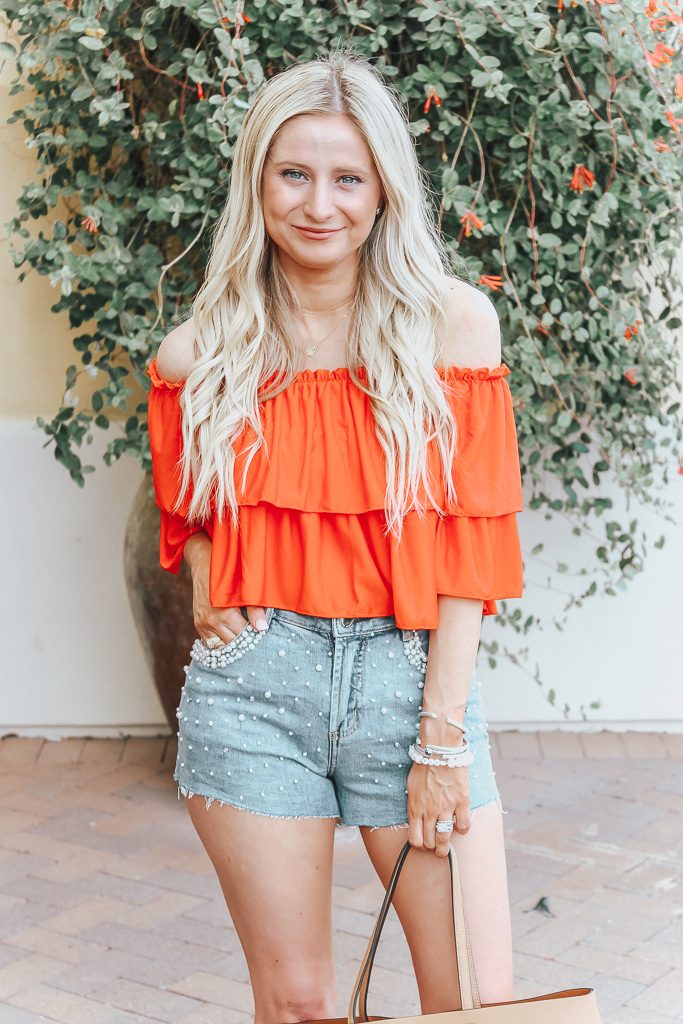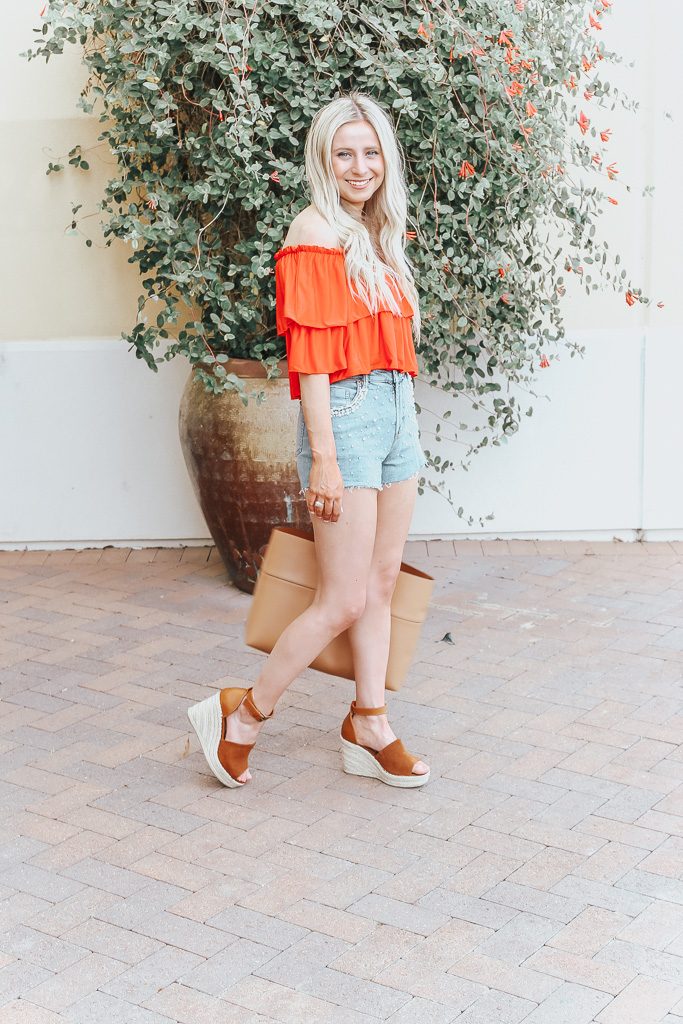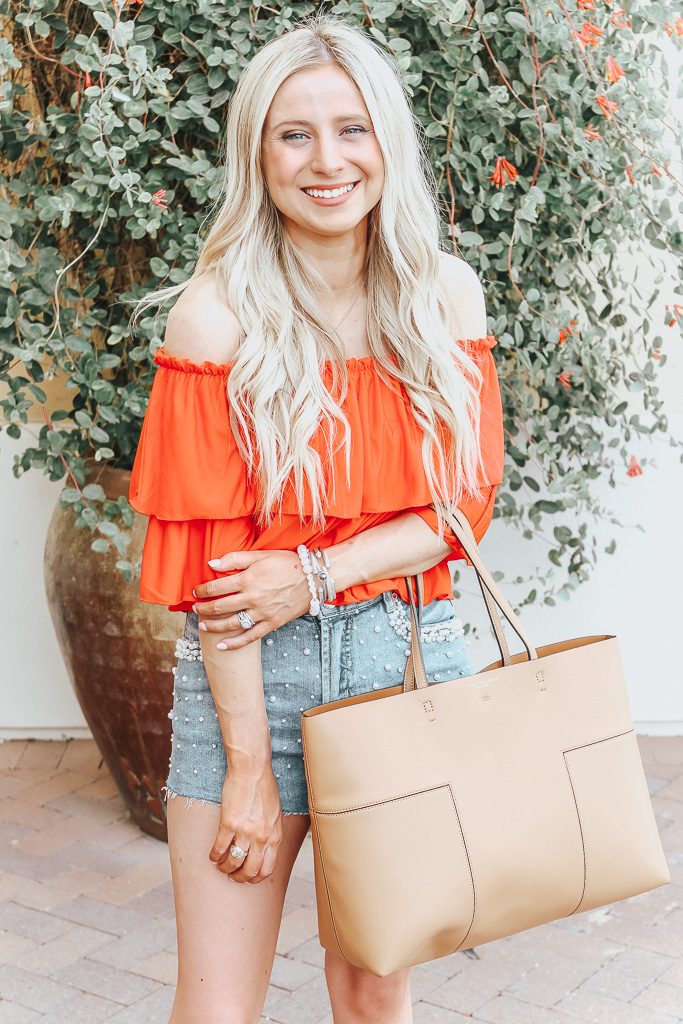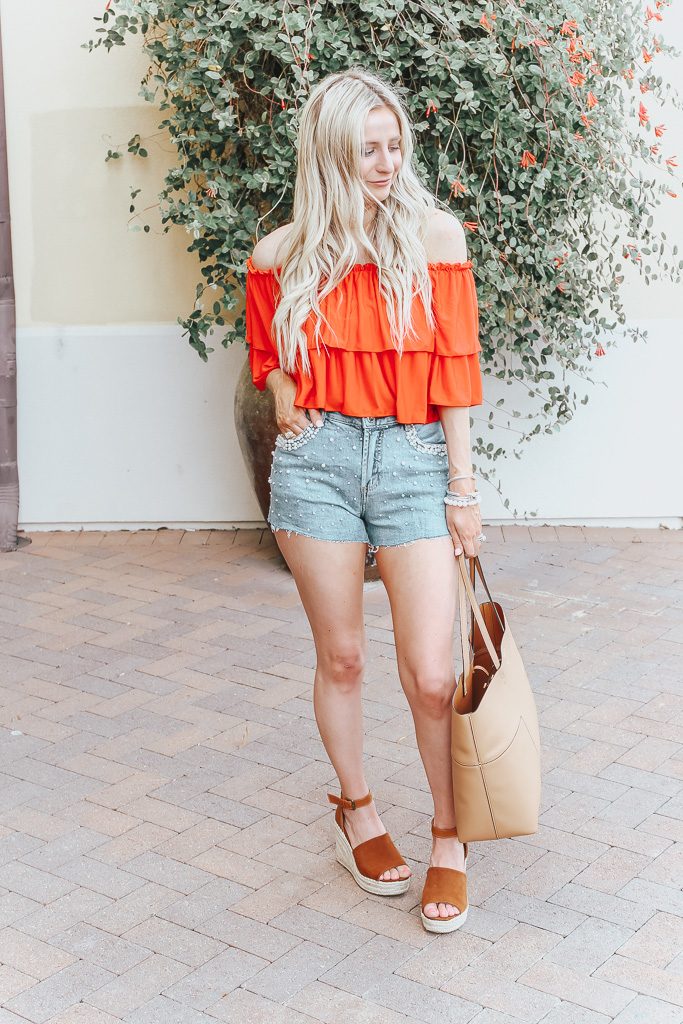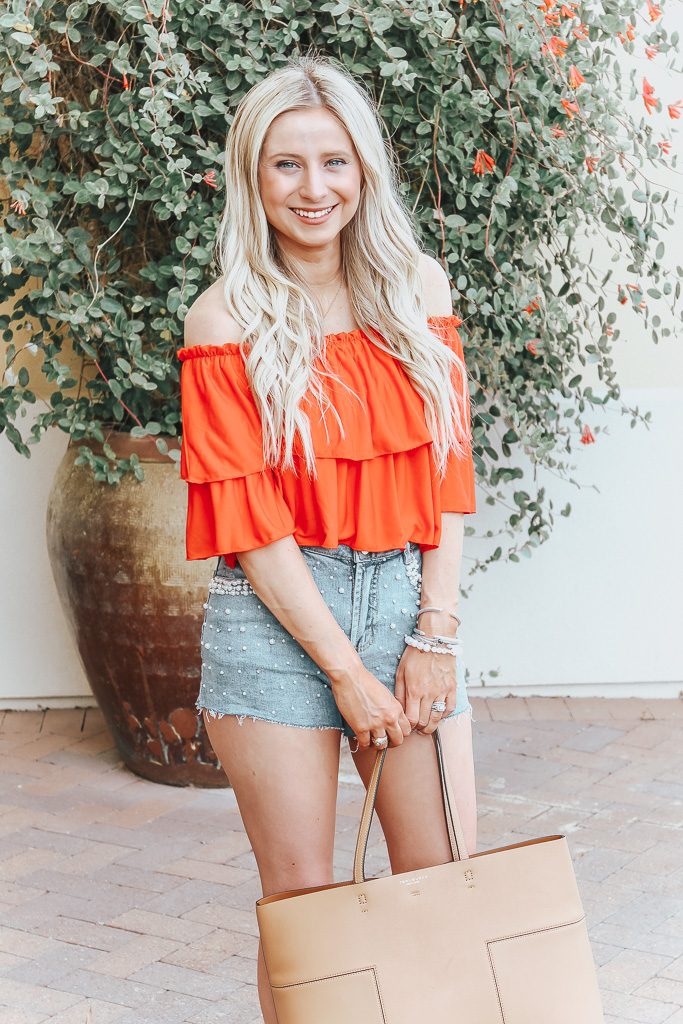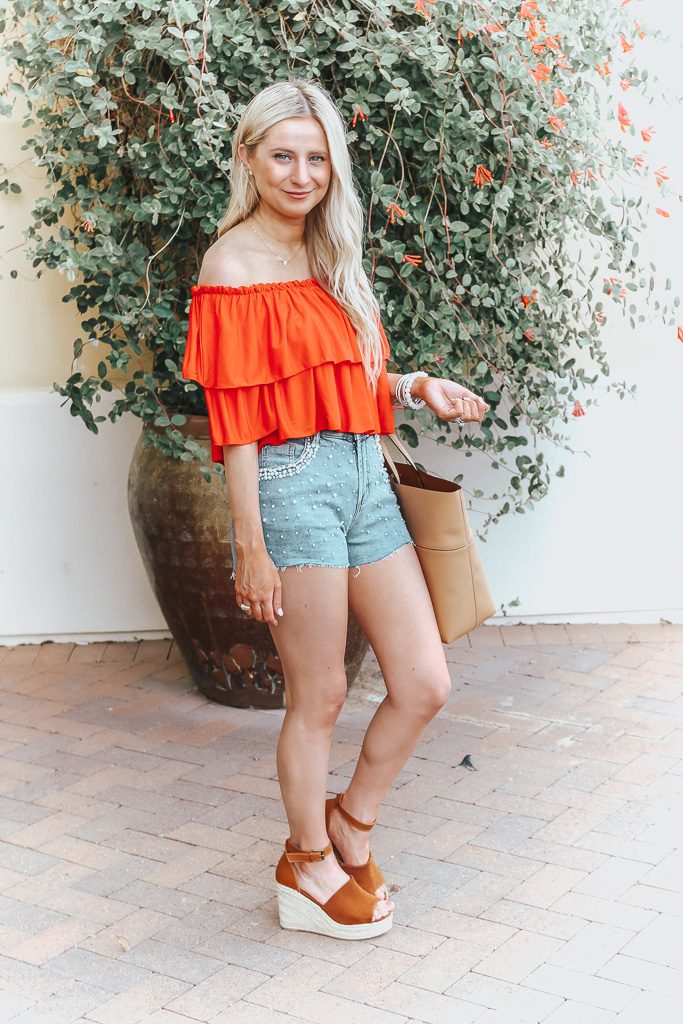 Top: ASOS // Shorts: ASOS // Shoes: Steve Madden, Similar, Similar // Bag: Tory Burch // Necklace: Taudrey // Lipstick: Velvet Teddy
---
Shop the Post