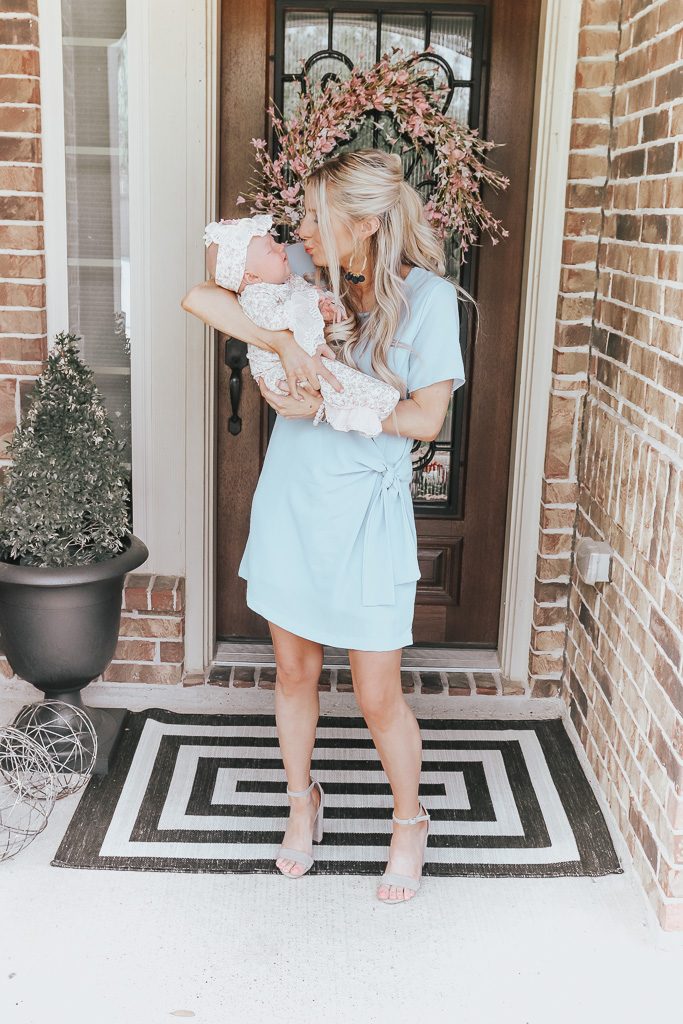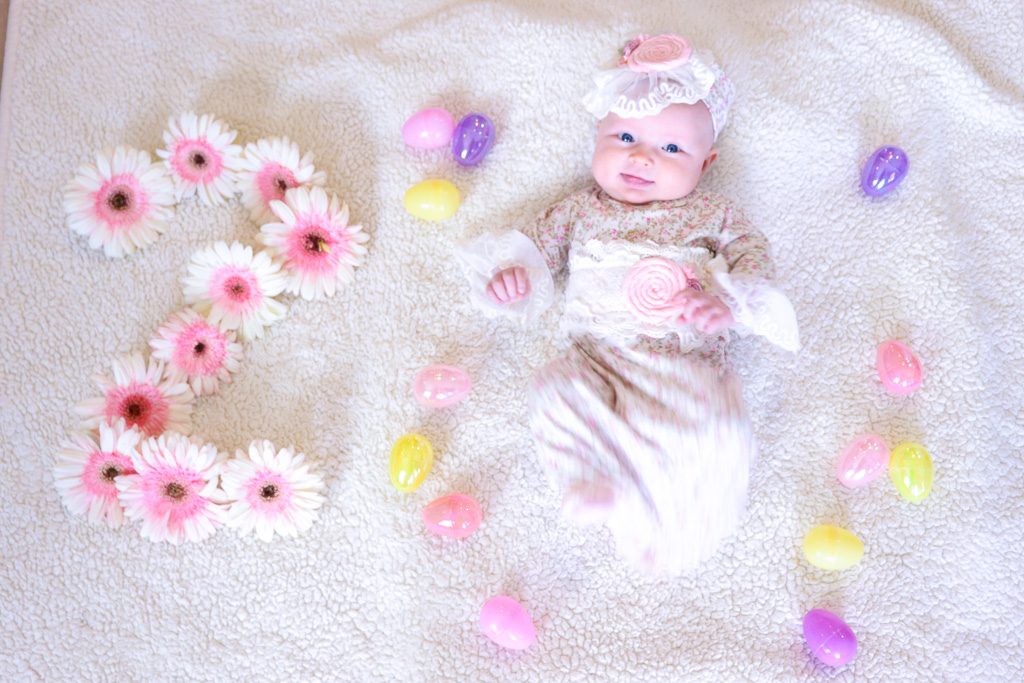 I can't believe Hunter has been here for two months already!! People were not kidding when they said that time really flys by after having a baby. She actually turned two months old on Easter! I know one thing for sure, I'll never forget her month birthdays (is that what it's called??) because it's on the first. I say that now and I'll end up forgetting in a few months lol
I love every minute at home with our sweet little girl. She is the best little sleeper! She typically sleeps eight hours or more at night. I'm not sure what we did to deserve such a good sleeper! We try to get her to bed around 9-10ish and will wake up anywhere between 5-8. I'm so not a morning person so I'm very thankful that Hunter is such a good sleeper! I've been getting a lot of questions about if we have Hunter on a schedule and we don't. We just feed on demand. The only thing we do try to schedule like I said is bed time! Sometimes we do get her to bed later because life happens! She's only two months old so I'm not stressing about keeping her on a specific schedule quite yet.
Hunter's hair is starting to get longer. She was born with SOME hair.. not much but some! However, her hair was so blonde that you really couldn't see it unless you were looking closely! As her hair is growing, it looks like it has a red tint! It's hard to tell but we might have a red head or a strawberry blonde on our hands!! How stinking cute would that be?? I guess we will find out as her hair grows! For now, since she looks like a little baldy, I will just keep putting her in the biggest bows I can find!
We go to the doctor today for her two month checkup and little miss is getting shots 😭 I'm dreading this, our pediatrician warned us that it would be a tough appointment for the parents. Luckily, Mason is coming with me so he comfort me when I cry… kinda kidding 😜 but I am really glad we're both able to be there!
Hunter loves to babble and coo! I love just talking to her and having her "talk" back. She smiles so much and laughs when you boop her nose. It cracks me up every time. Now that she is starting to stay awake for longer periods of time, she is so fun! I love just hanging out and chatting with my sweet little girl. Now I just need time to slow down!
Thanks so much for reading!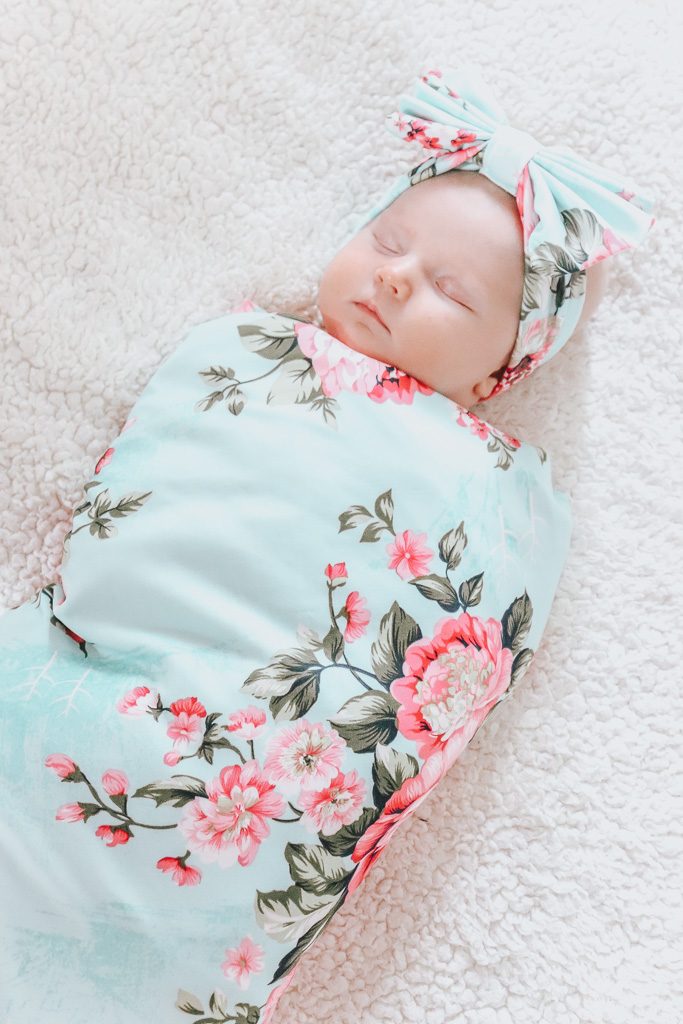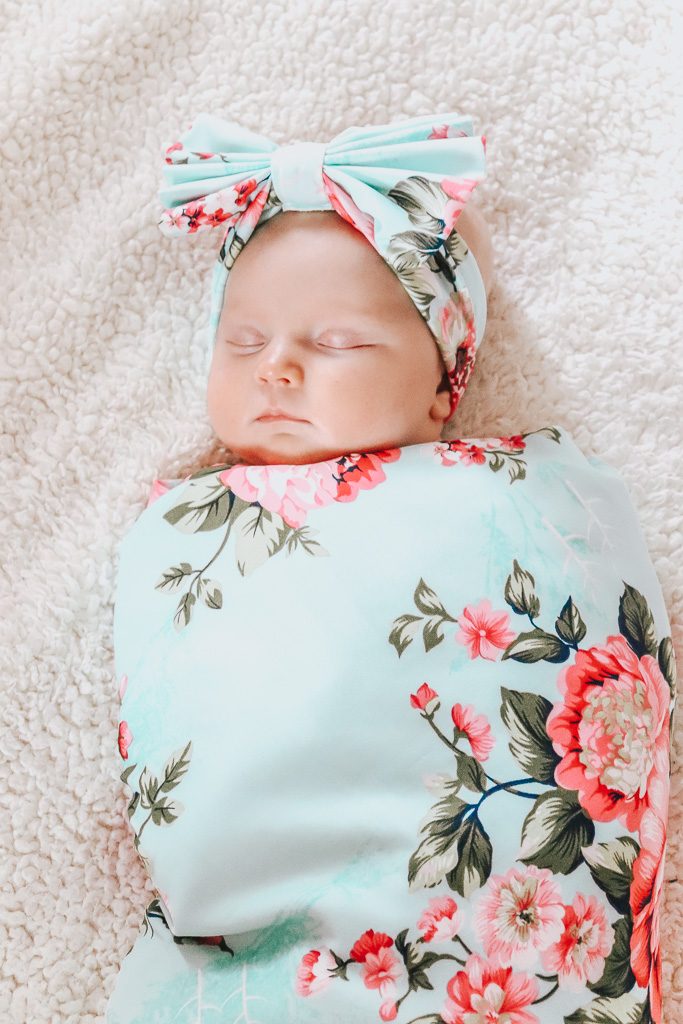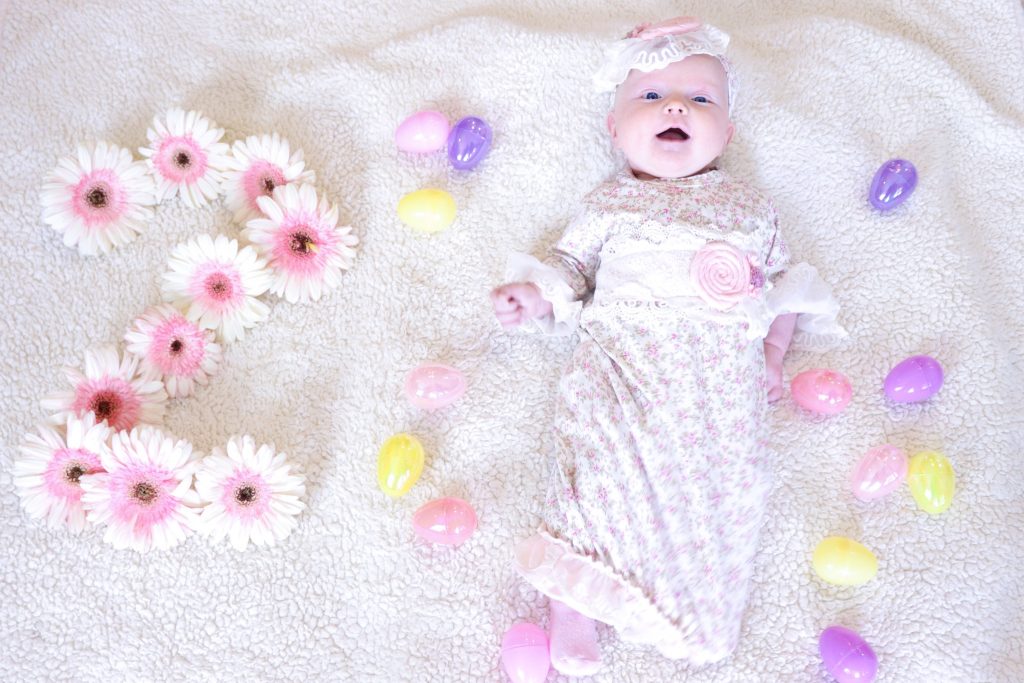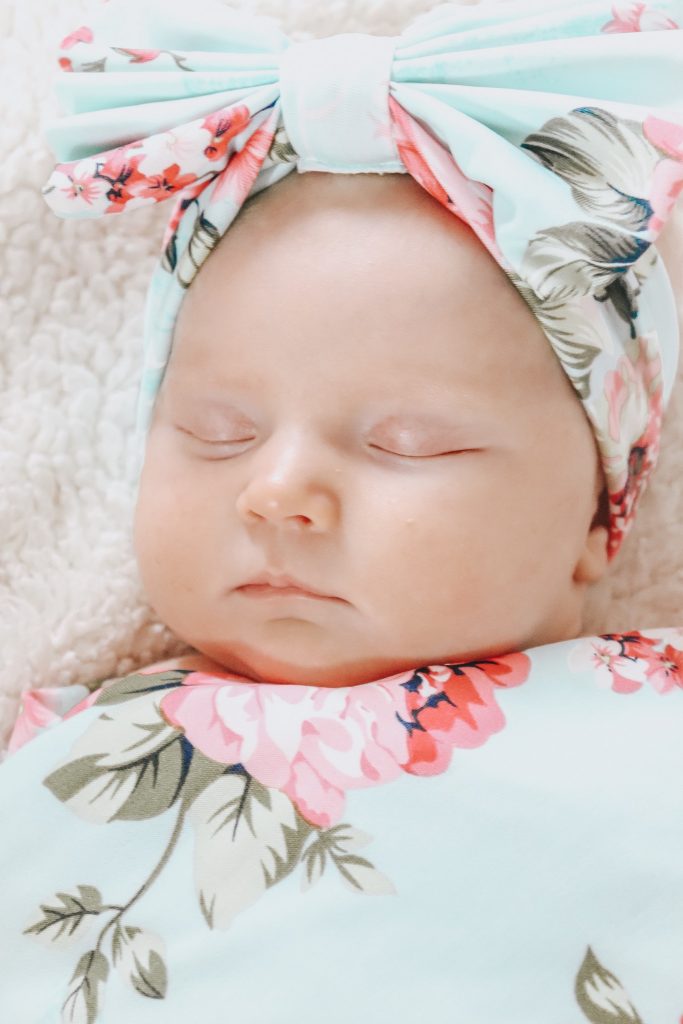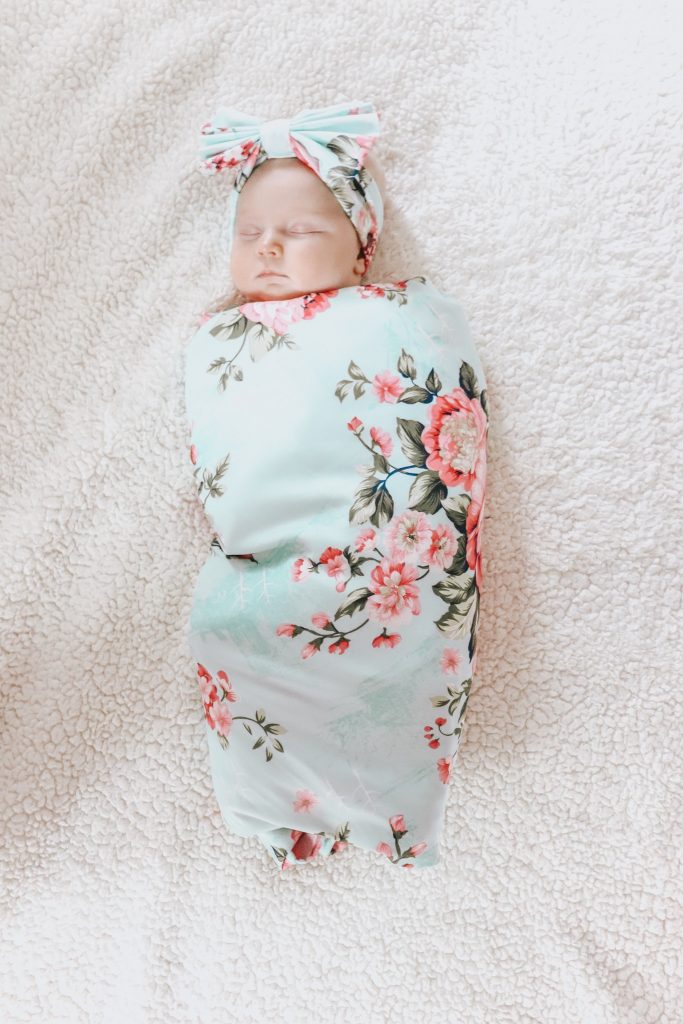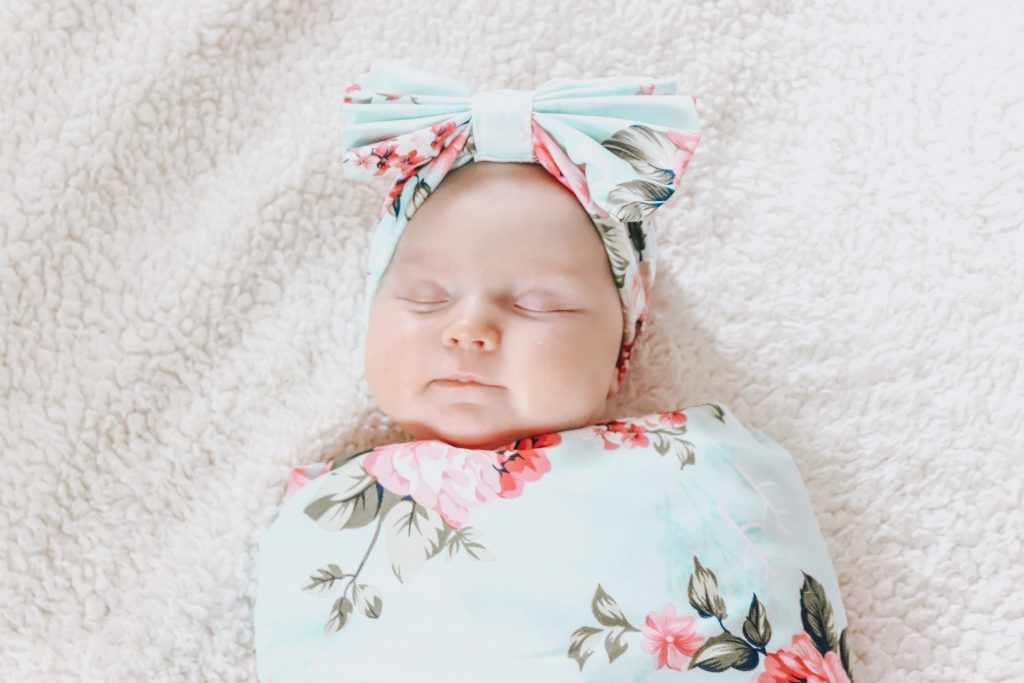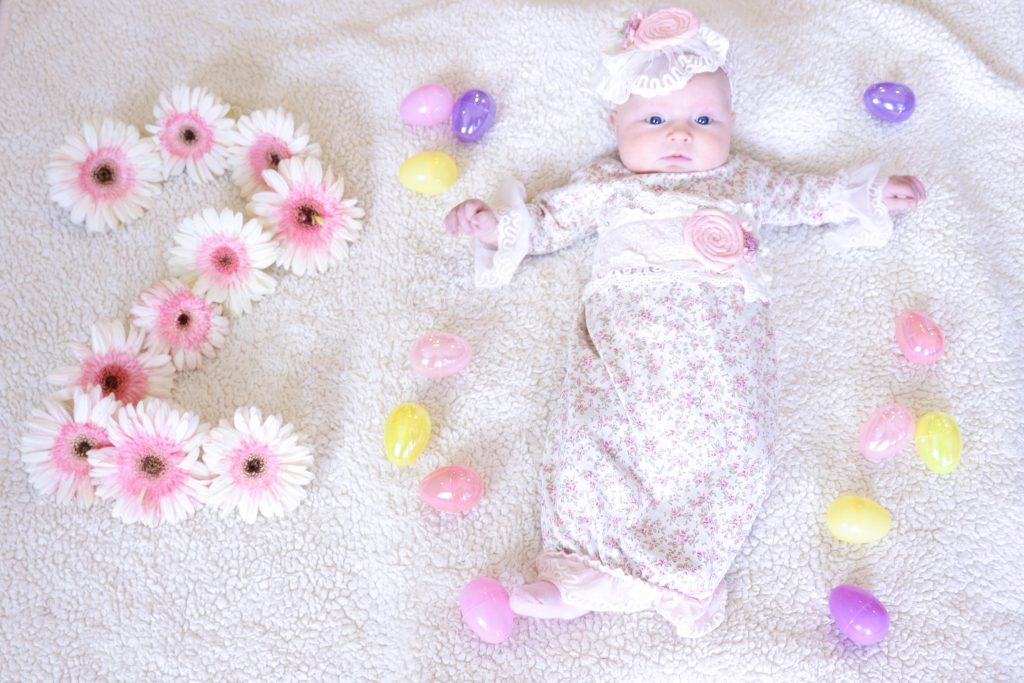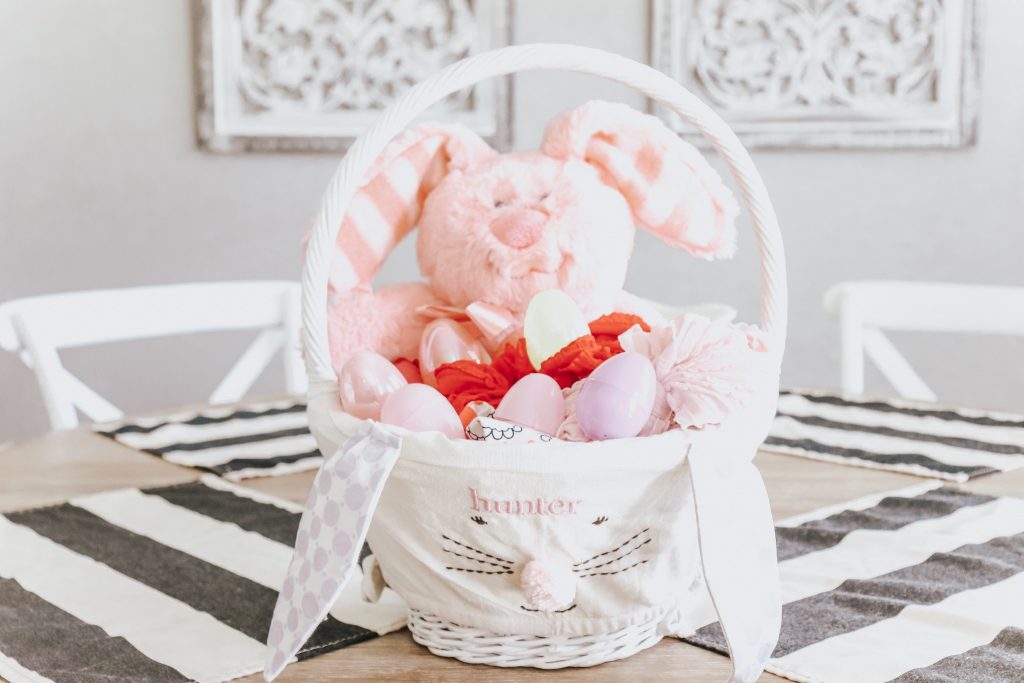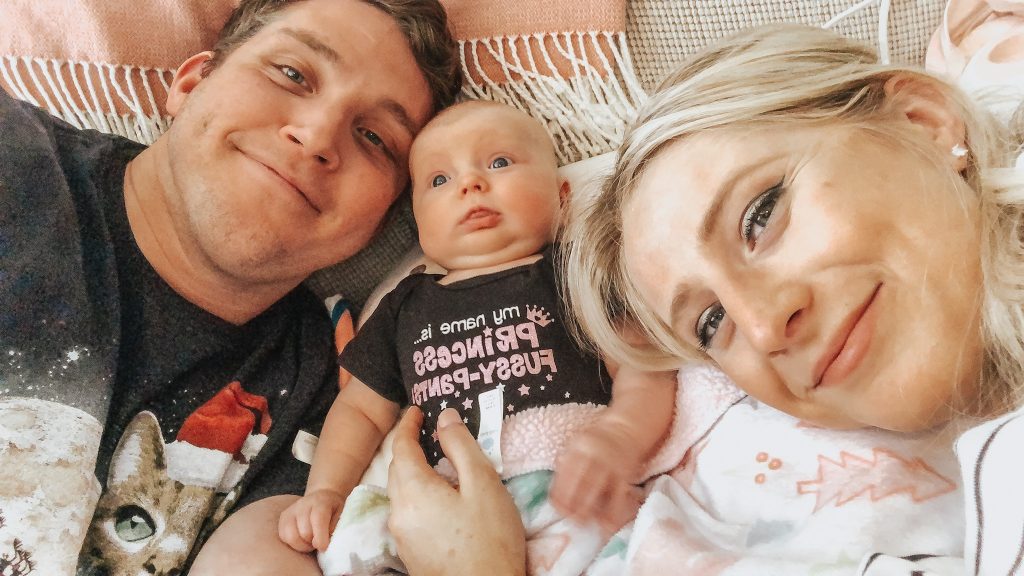 ^ This picture was too good to not share. Hunter's face cracks me up every time I look at it 😂
Swaddle: Posh Peanut – Sold Out, Similar // Dress: francesca's – In Store, Similar // Shoes: Steve Madden // Earrings: Mark and Graham // Lipstick: Whirl 
---
Shop the Post