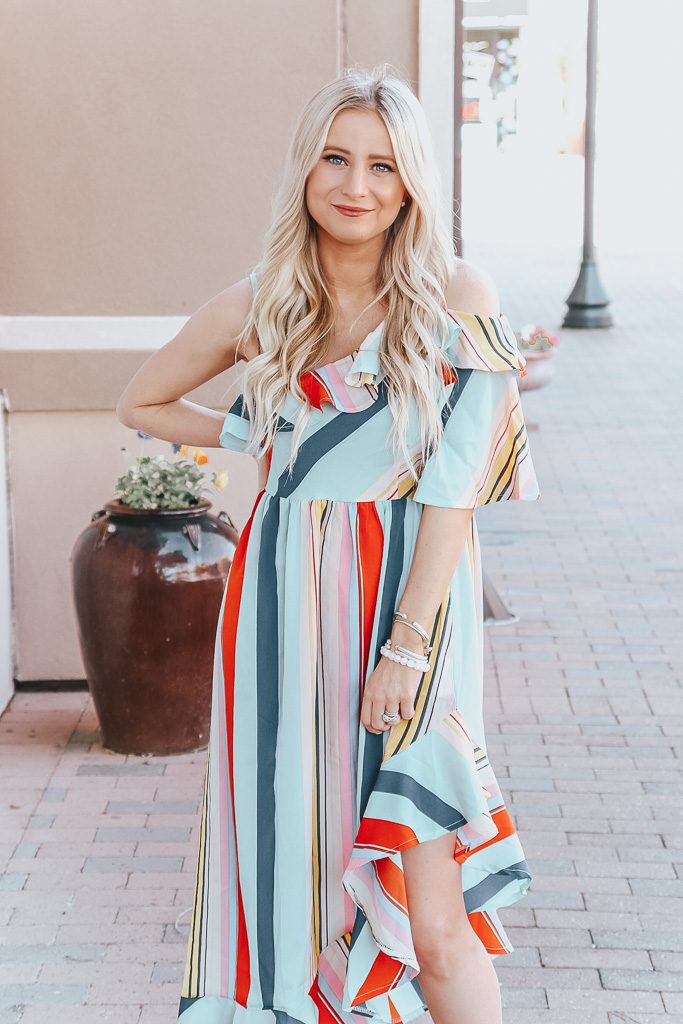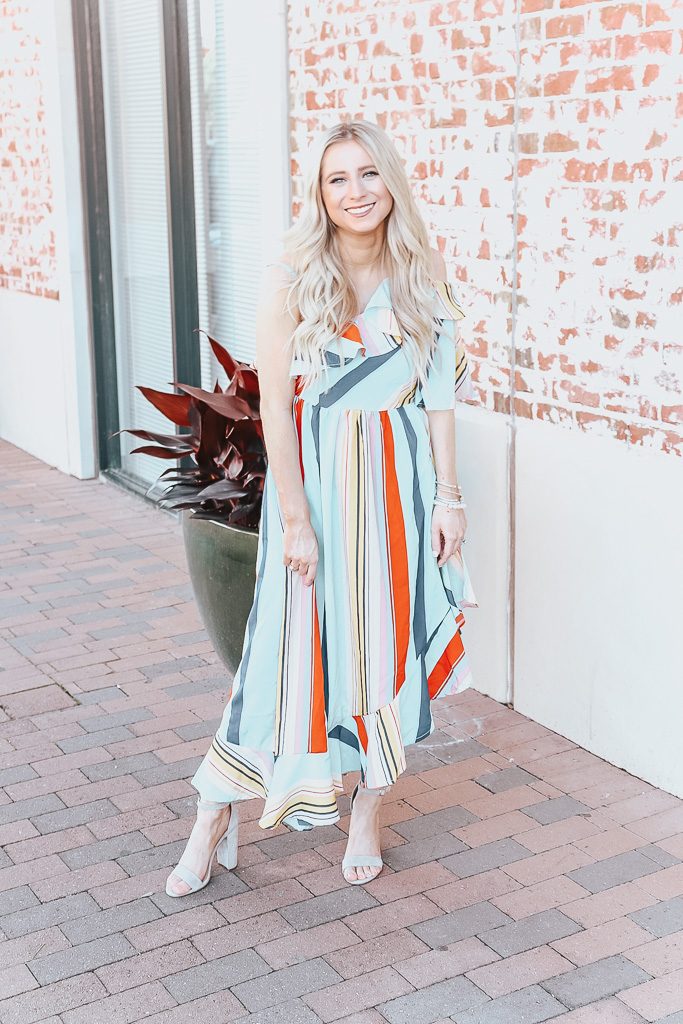 Happy Thursday! One day closer to the weekend! Normally, that would just make me happy but time is going by so fast lately. I go back to work at the end of this month and it makes me sad to think about it. I am very lucky because I work from home but it will be an adjustment. I won't get to spend every minute with Hunter which is my favorite thing. Even though I work from home, I'm on phone calls and meetings a good portion of my day so unfortunately I won't be able to take care of Hunter while I work. We are currently interviewing nannies to help us during the day. We didn't want to have to put Hunter in daycare because I would rather her be home with me. We have had so many applicants that it has been really hard to narrow it down to the ones we wanted to interview. I know we will find the best nanny for Hunter soon!
I love bright colors for Spring and this dress is so perfect for brightening up your wardrobe! I usually get a little nervous when ordering something asymmetrical. I'm petite and I get worried that they won't look as good on me as they would someone who is taller. I loved this dress so much that I went ahead and ordered it anyways and I'm so glad I did! The asymmetrical hemline shows some leg and made me look taller than I actually am which is always a plus! This dress makes me think it's all in my head worrying about being petite and rocking something asymmetrical. Next time, I won't worry about it. I think this dress would be perfect to bring along on a Spring or Summer vacay! I wish I were going somewhere to bring this cutie along to but a girl can dream!
Thanks so much for reading!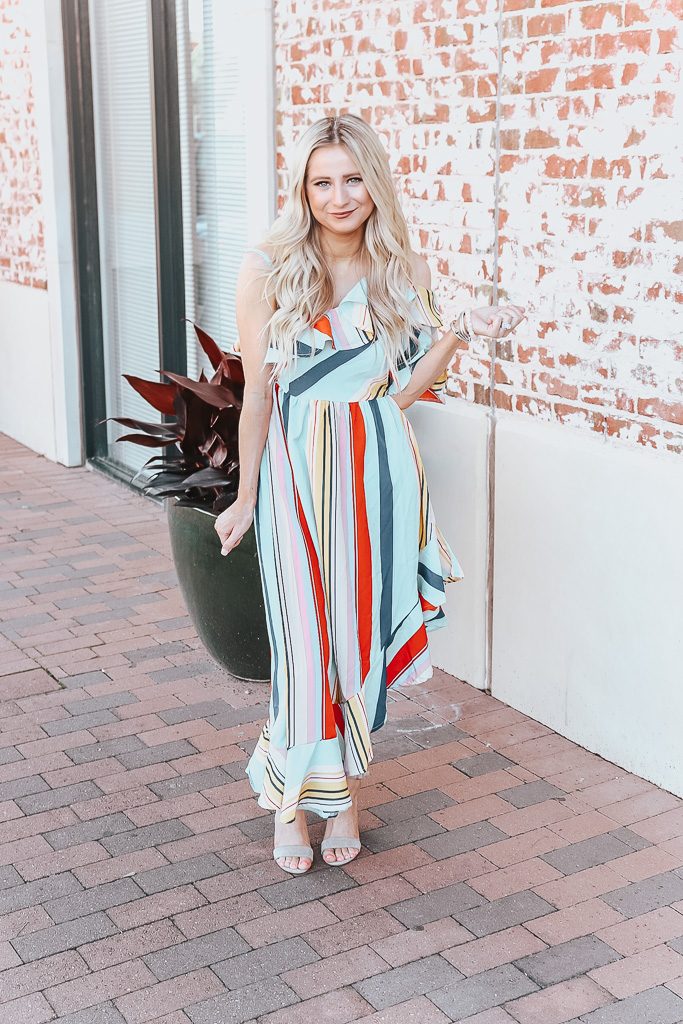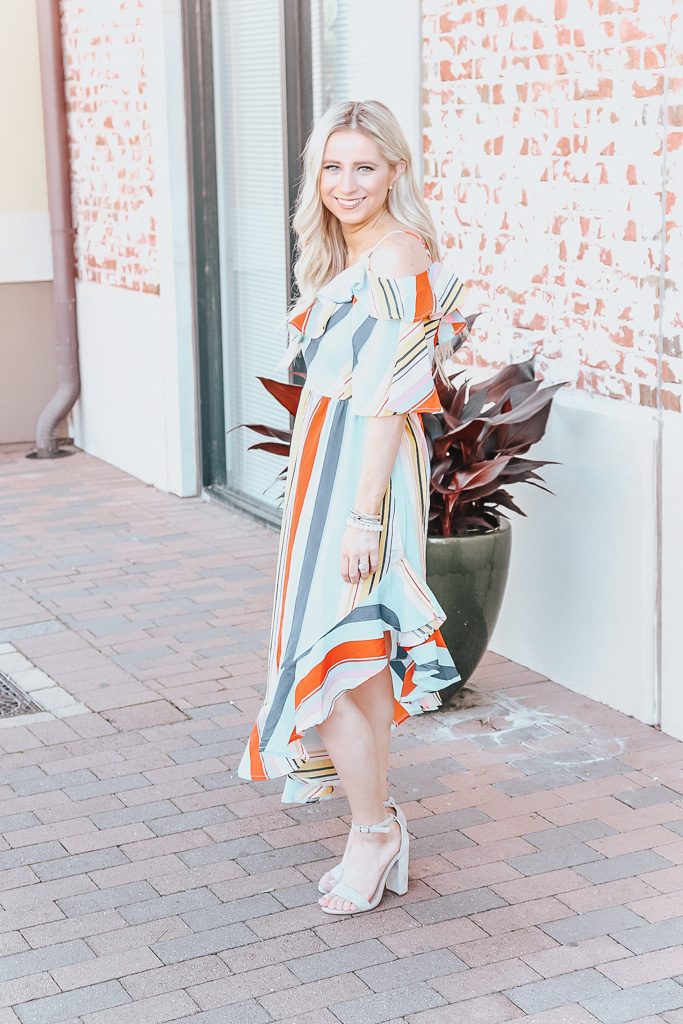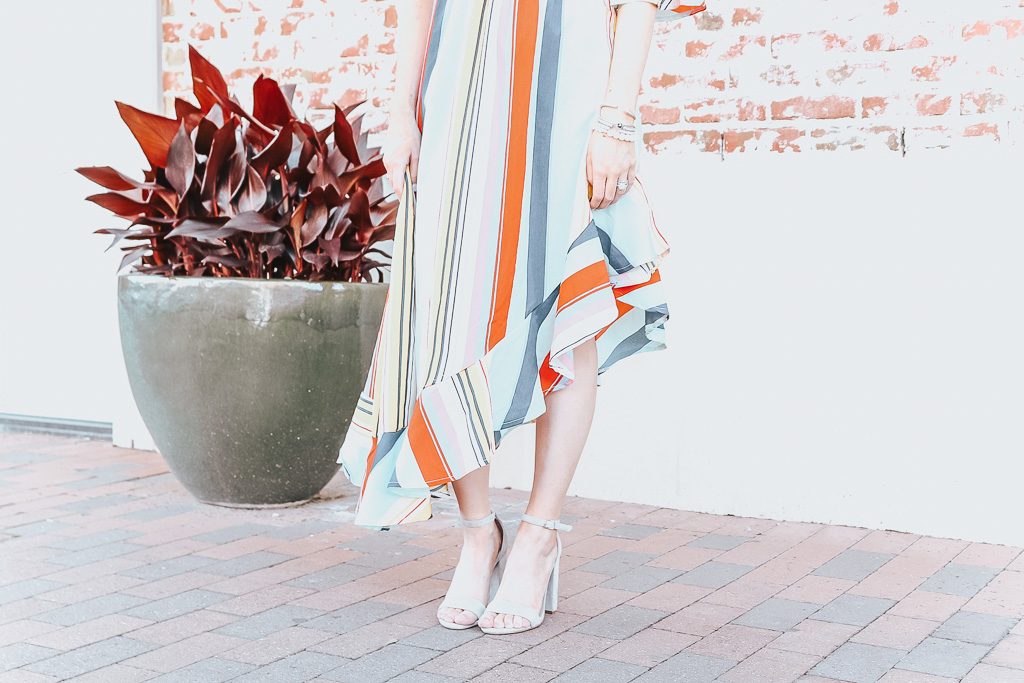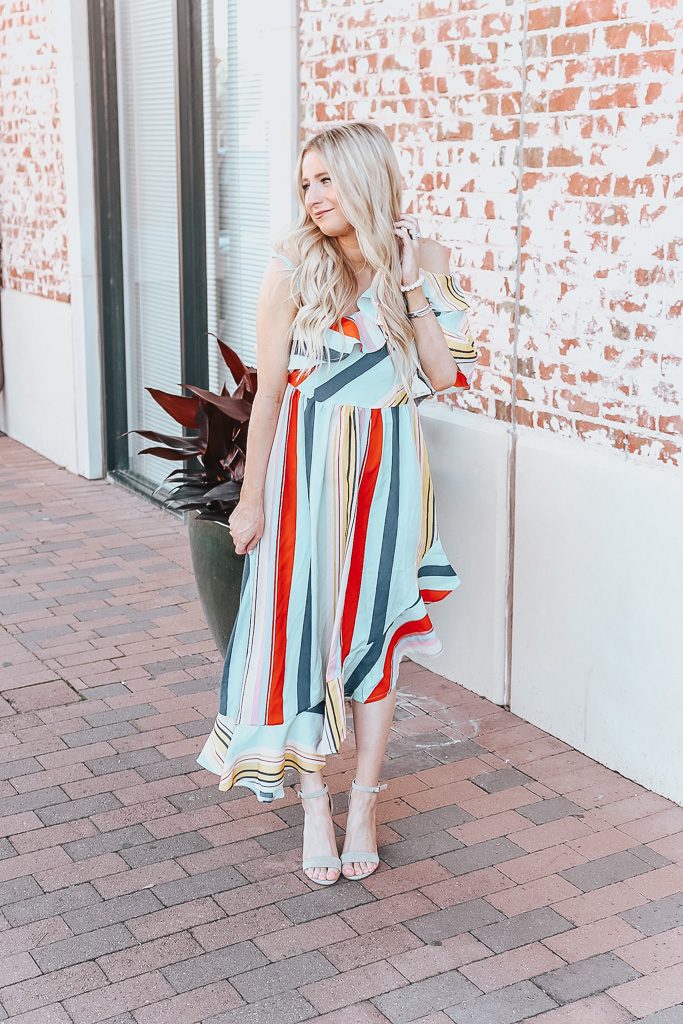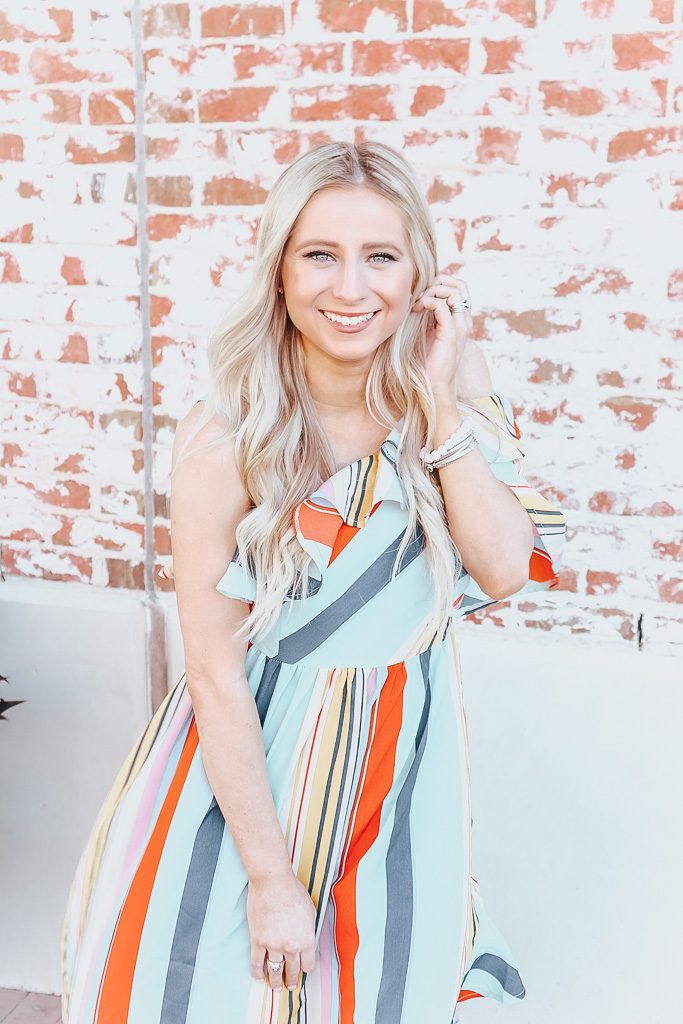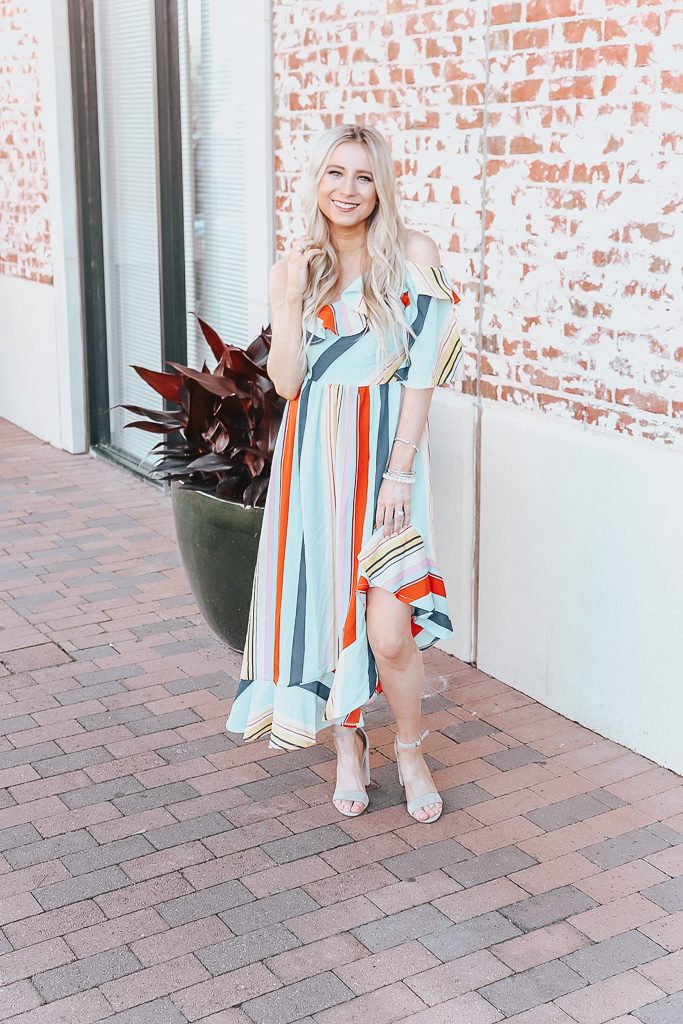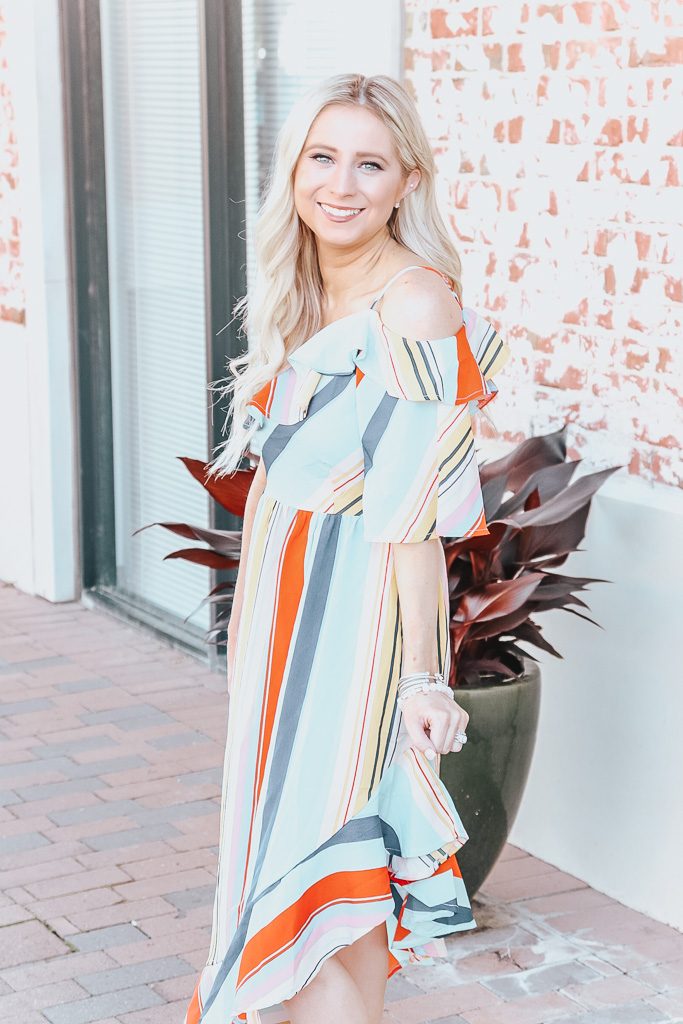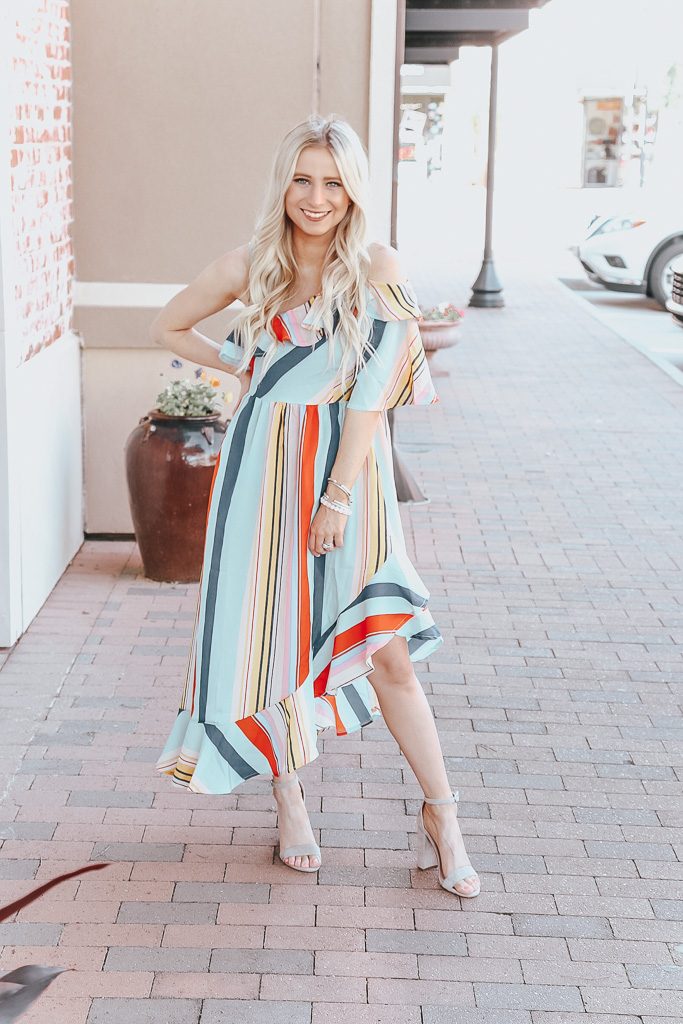 Dress: ASOS // Shoes: Steve Madden // Lipstick: Whirl
---
Shop the Post