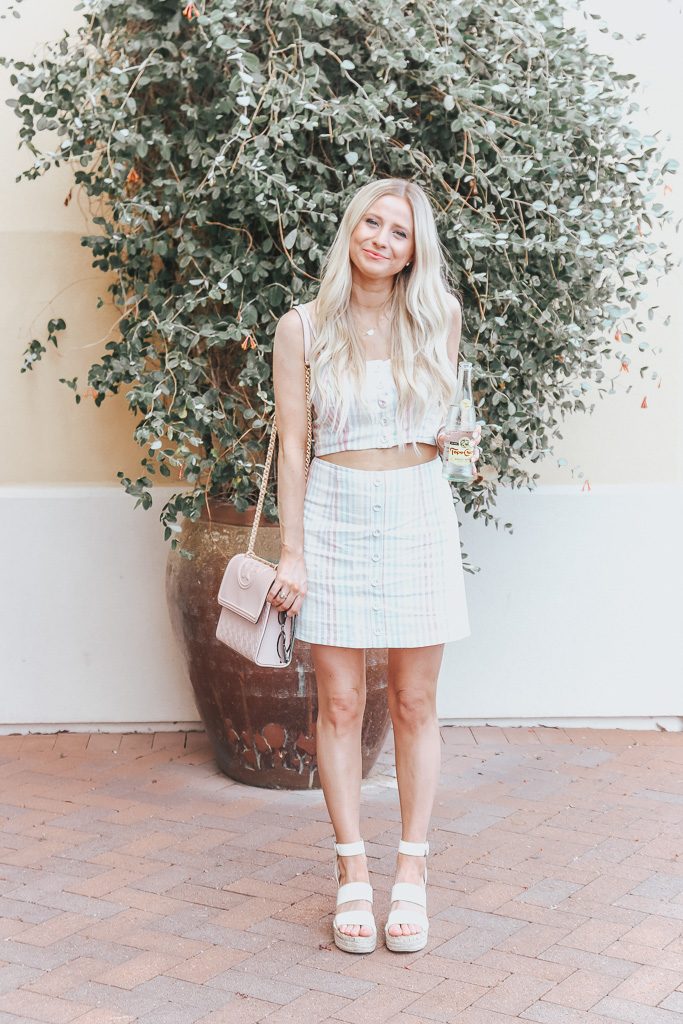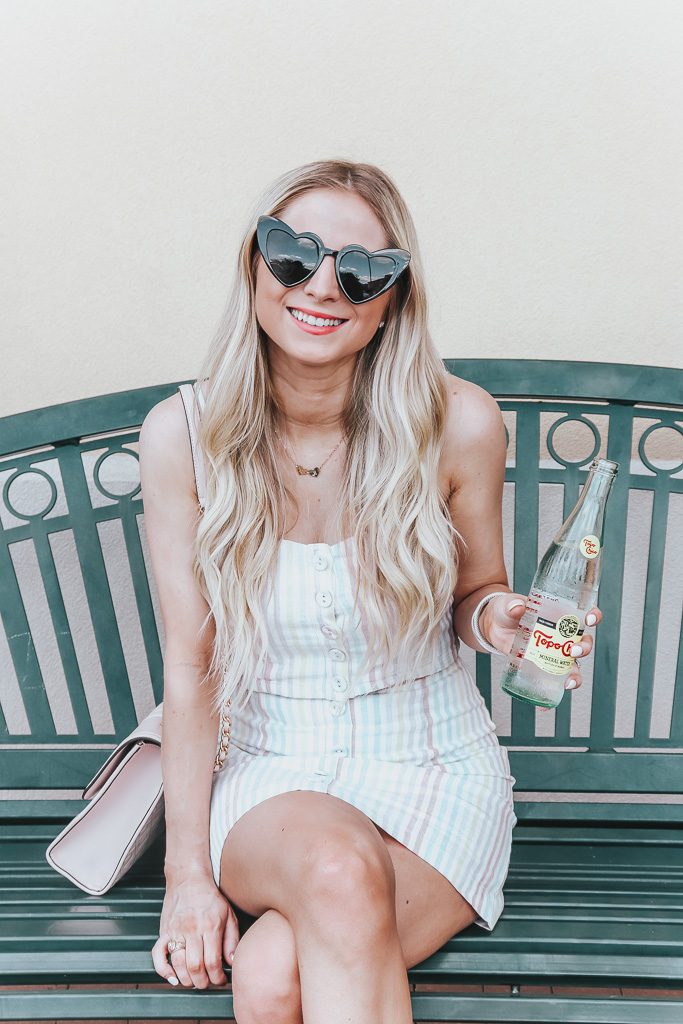 How in the world are we already halfway through June? I wish I could say I was enjoying my Summer vacation but I guess that's not a thing as an adult. What I would do to get a few months off from work!! The Summer also seems to be a crazy busy time every single year. Next month we will be flying to Colorado for one of my best friend's weddings and Hunter will be flying for the first time! I'm already getting so nervous about flying with her. I keep stressing out about all the things we will need to pack. I always stress out about packing for trips and now it's going to be a million times worse with Hunter. If you have any tips for flying with a baby, PLEASE send them my way!! Help a girl out.
One of my favorite things to wear during the summer are two piece sets! I really love sets of all kinds, they can have shorts or skirts, I don't discriminate 😛. I think I love them so much because they remind me of rompers but they're so much better for the convenience of having to go to the bathroom. Rompers can sometimes be such a struggle! I also love pieces that are versatile and that's the great thing about two piece sets, you can wear them so many ways. I originally just saw this skirt I'm wearing and I thought it would be so cute with a bodysuit. I then realized it was part of a set so of course I had to get the matching top! I do love that the top and skirt can be worn both together or separately. So really it is like 3 outfits in one which is a win in my book! I'm linking a few of my favorite two piece sets for Summer and I have to refrain from not buying every single one.
Thanks so much for reading!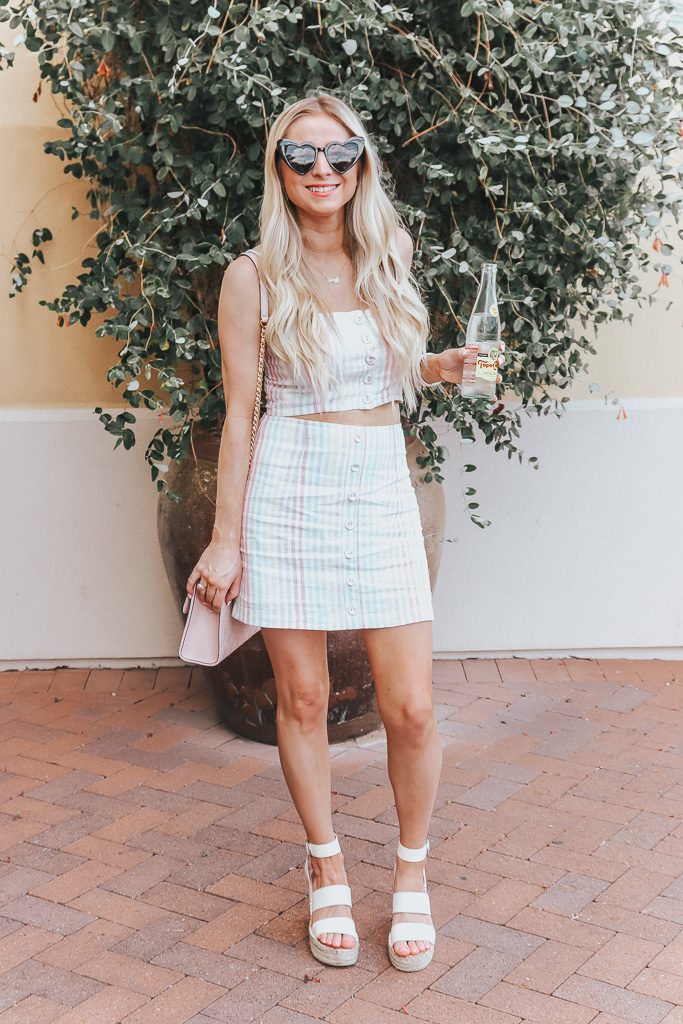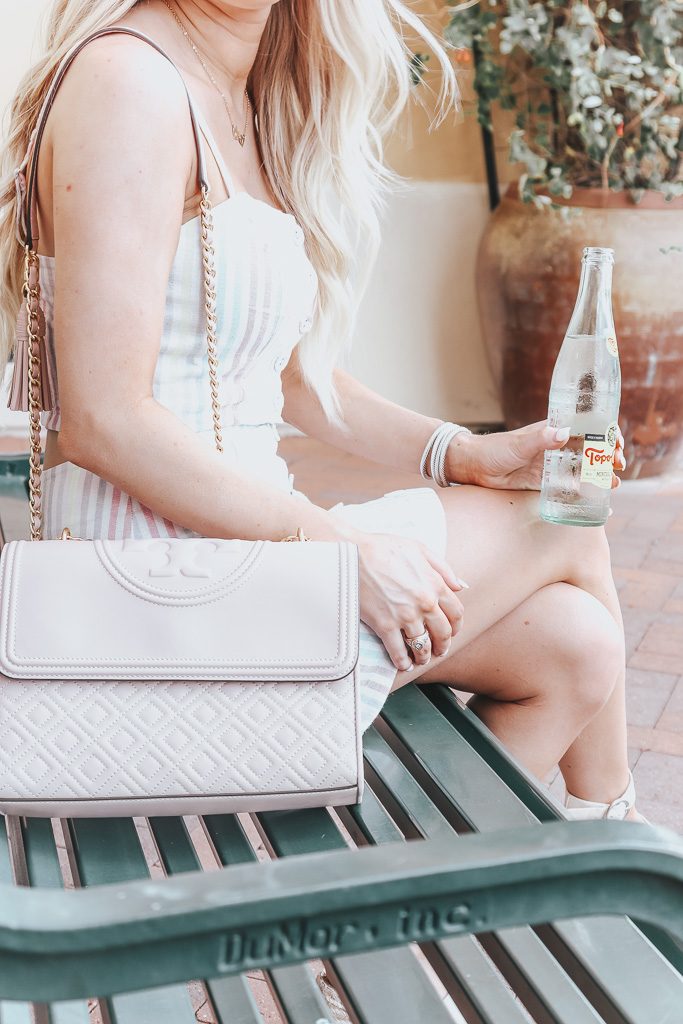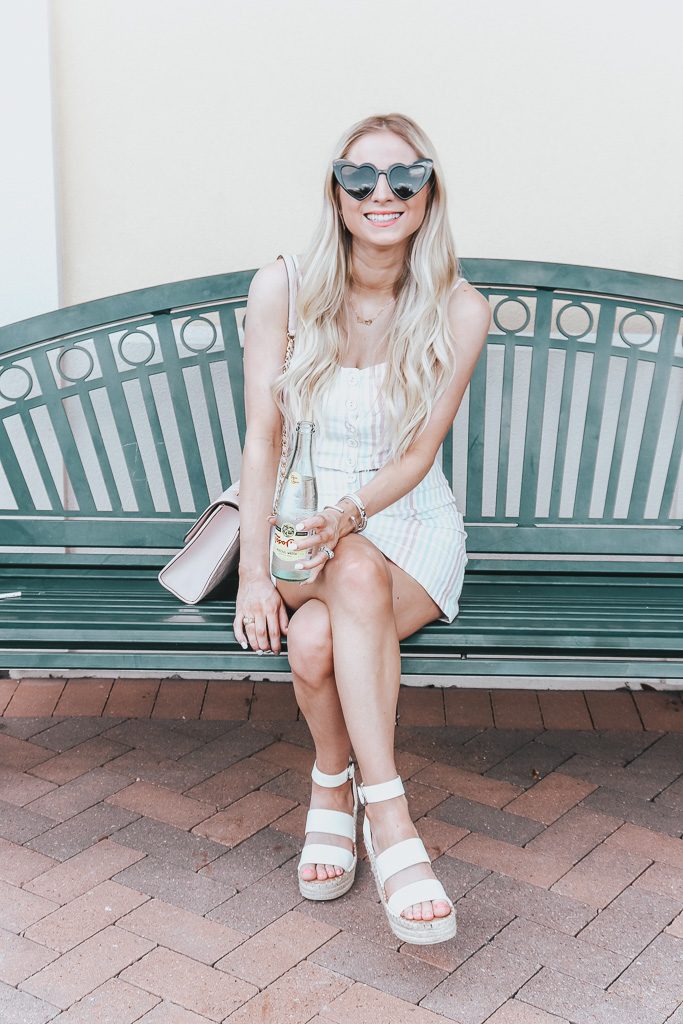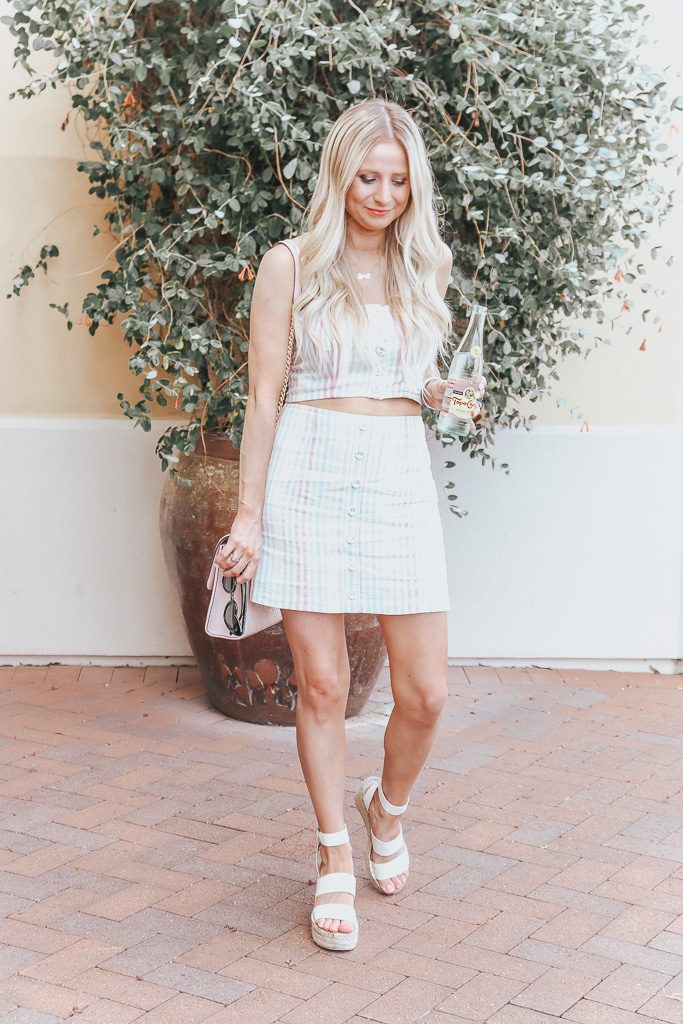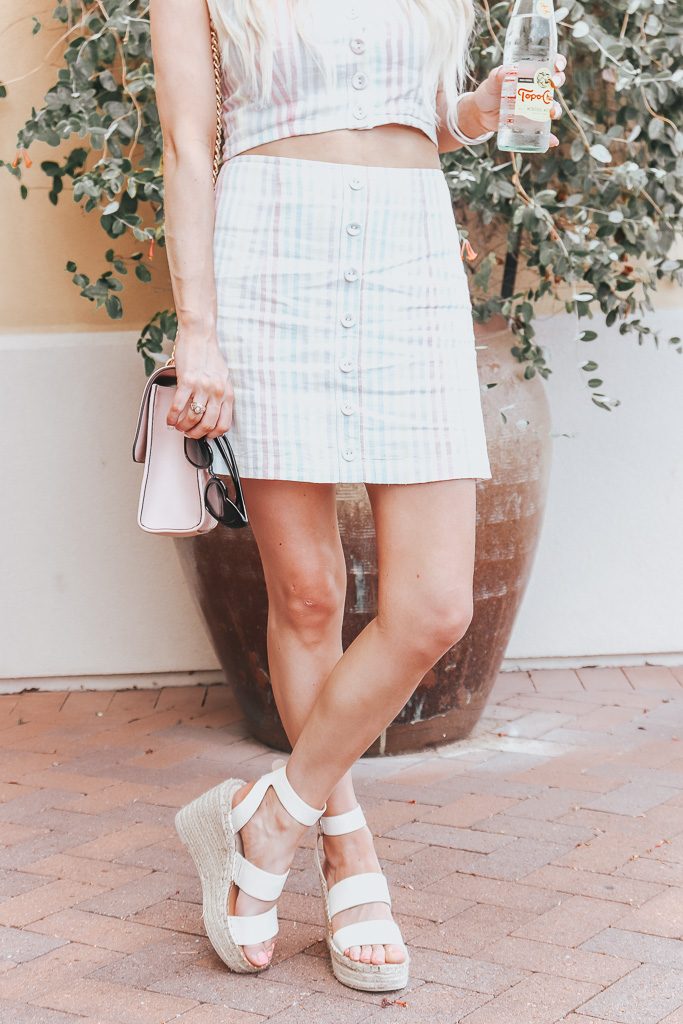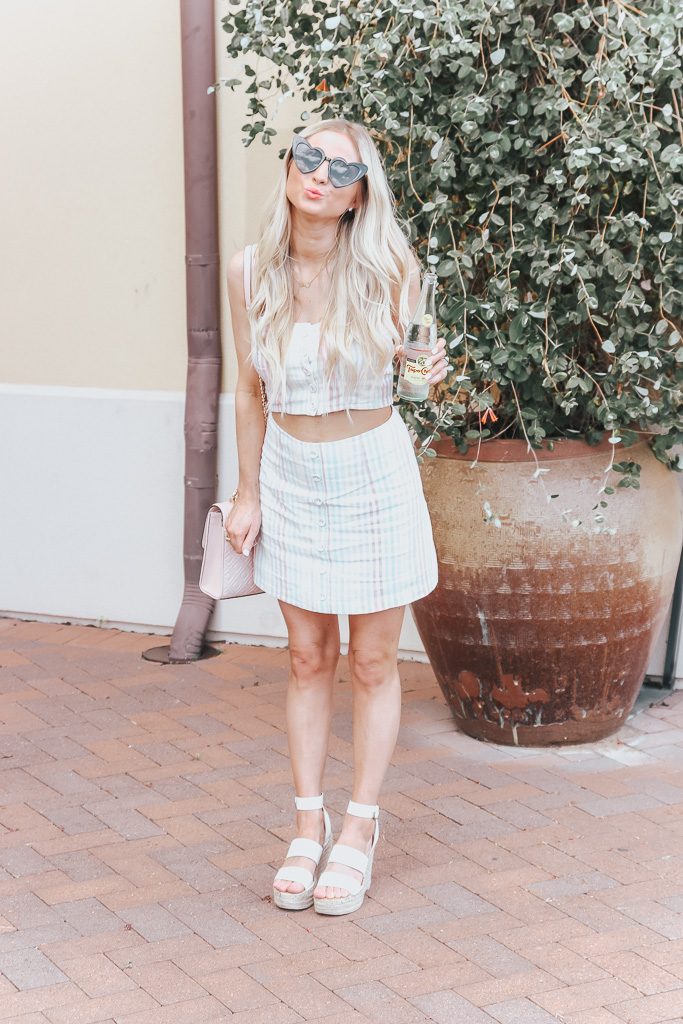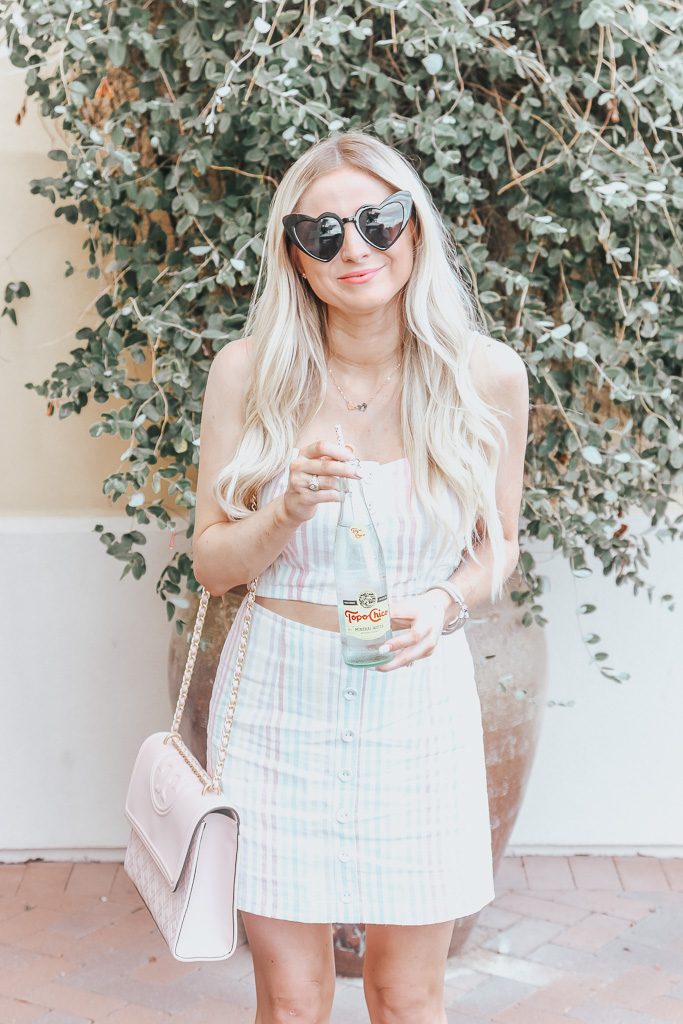 Top: Forever 21 // Skirt: Forever 21 // Shoes: Dolce Vita // Bag: Tory Burch // Sunglasses: Amazon
---
Shop the Post
---
Shop my Favorite Sets