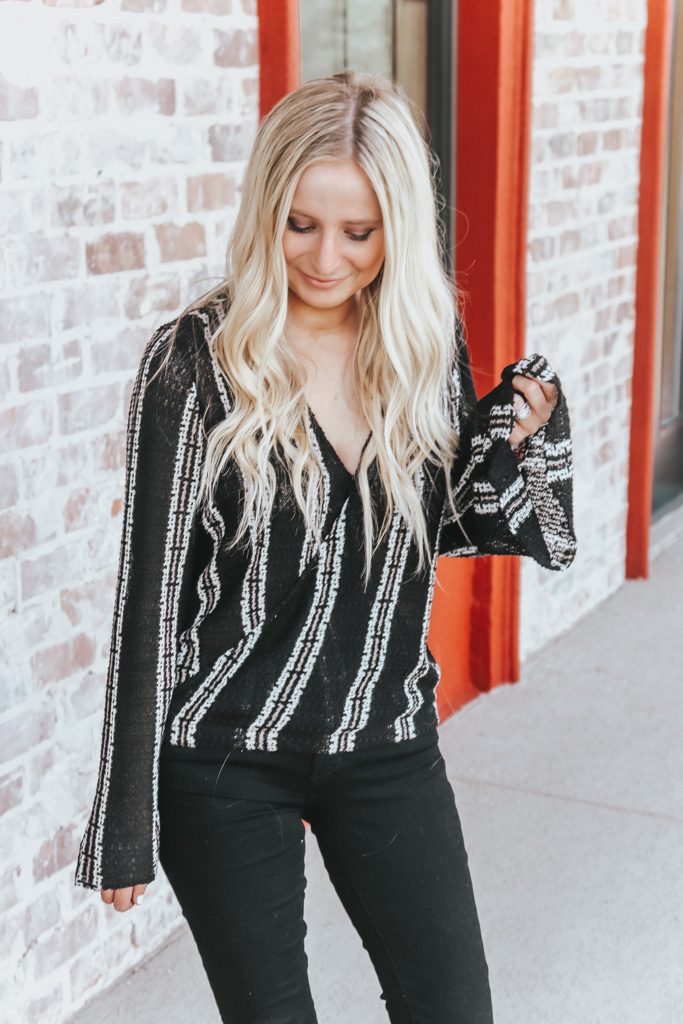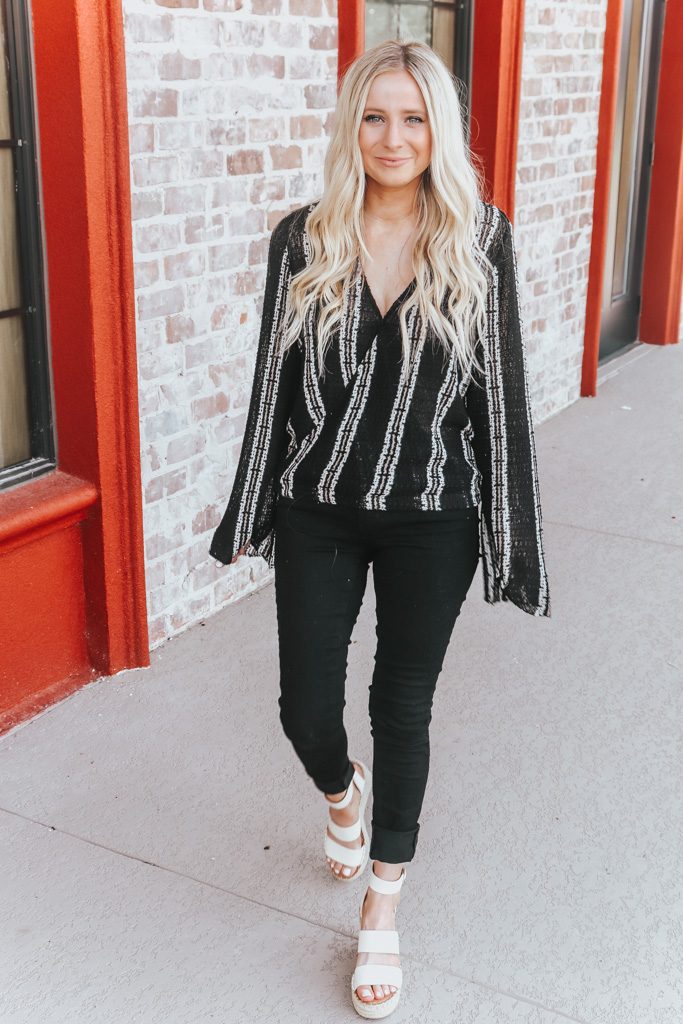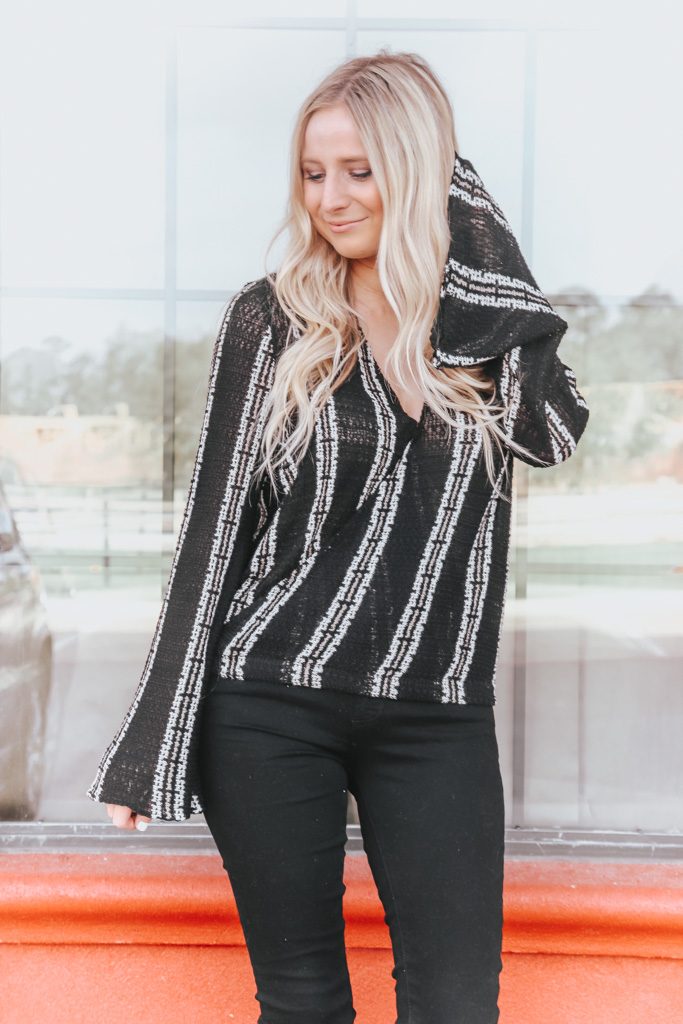 Just in case you aren't tired of the millions of Nordstrom sale posts, I'm here to flood your timeline until you are ( kind of kidding 💁🏼 ). I had an amazing little getaway this past weekend for one of my besties' bachelorette party! We went to Fredericksburg and had a blast! Give a group of girls some wine and a pool and we are happy campers! Mason held down the fort while I was gone and I, of course missed him and Hunty like crazy! I promise she doubled in size over the past weekend… that might be a little dramatic but she is growing wayyyyyy too fast!
I got home yesterday afternoon and somehow managed to convince Mason to go to Nordstrom with me! I have already done a ton of online shopping but with some of the technical errors that plagued their site on Thursday, I have no clue if my items are coming or not! Hoping for the best and their support team says my order went through… still waiting on that confirmation guys 😒
Anyways, they have seemed to work out the kinks, so run don't walk over to the site or you closest store to get your faves. Yesterday, I completely filled my dressing room within 15 minutes. As I was walking in Mason grabbed this top and told me I should try it and it turned out to be my favorite find, of the day at least! I also picked up these jeans for under 50 dollars! WHICH IS AMAZING!! They were one of my favorite brands when I was pregnant and I was super sad to part with them! Mason said the solution would be to go ahead and have another baby 😂 but I think we will wait a little longer for that!
I hope you all have an amazing week! It's our last full week before we head to Colorado for five days! We are excited for a mini vacay but if you have any tips for flying/traveling with little ones, send them my way! 😁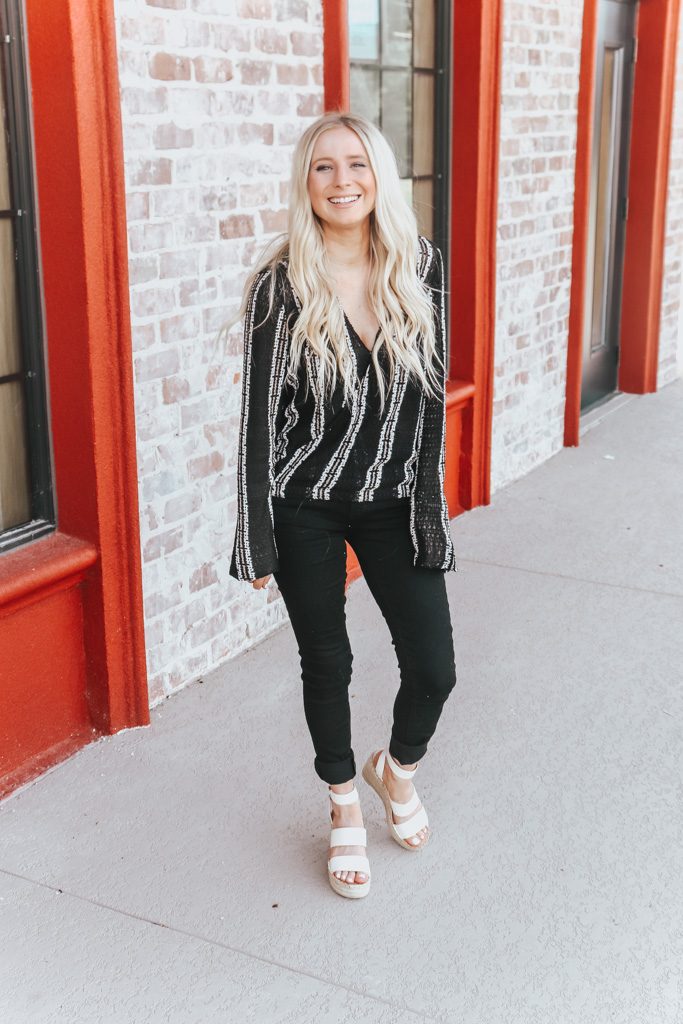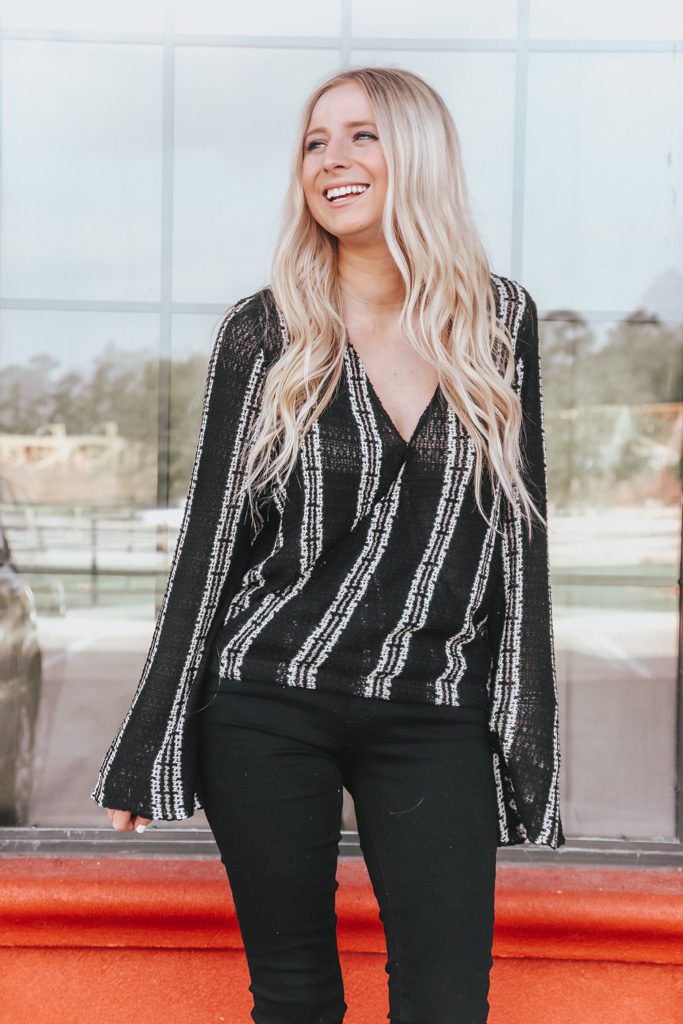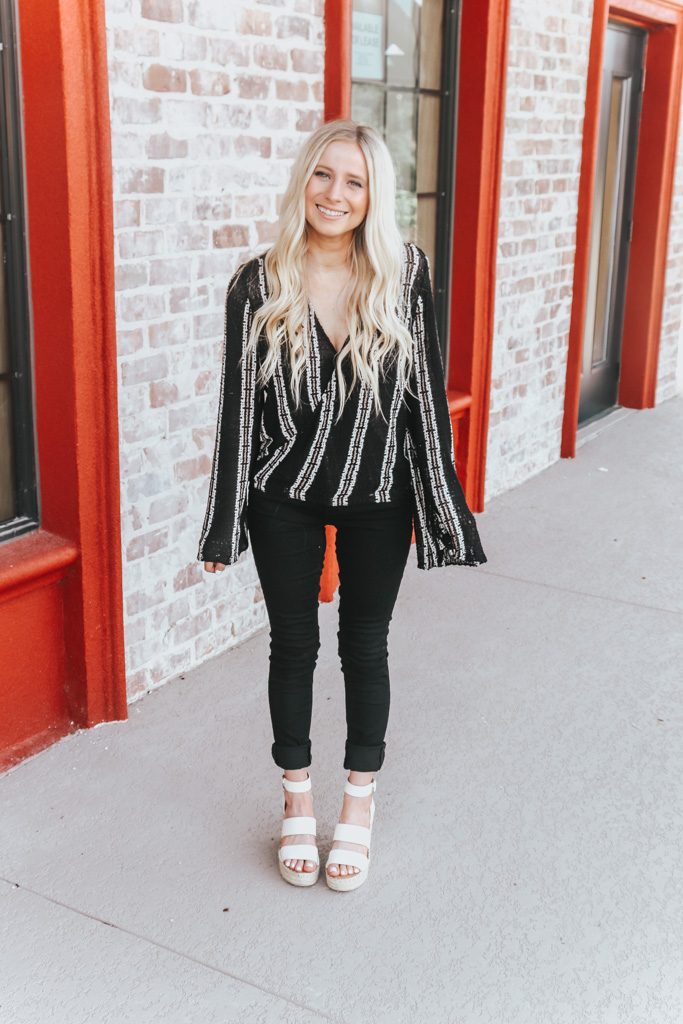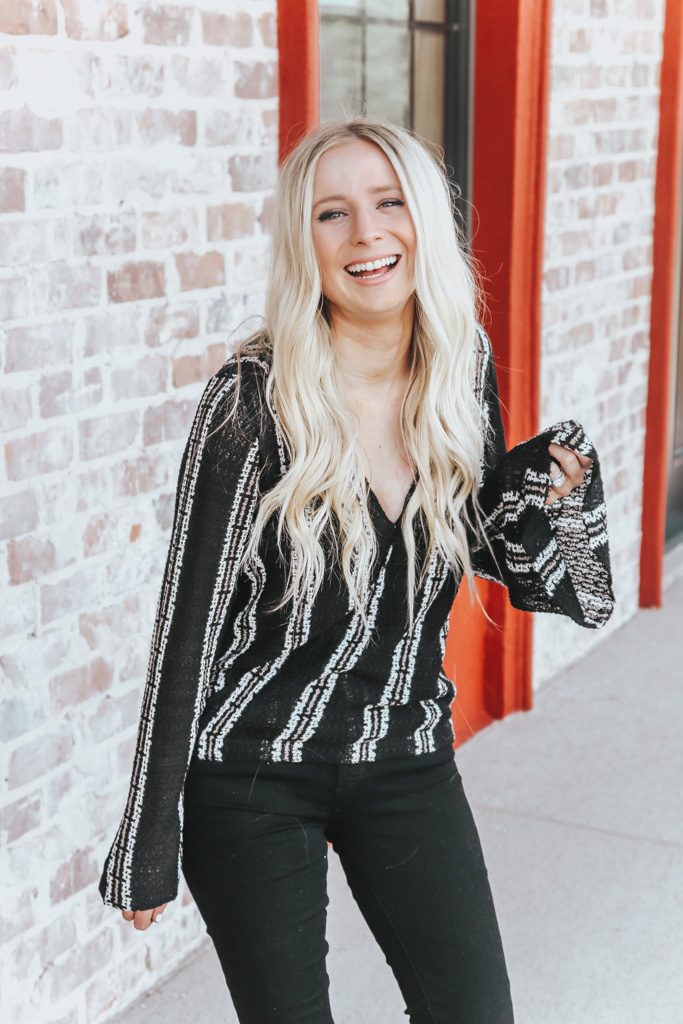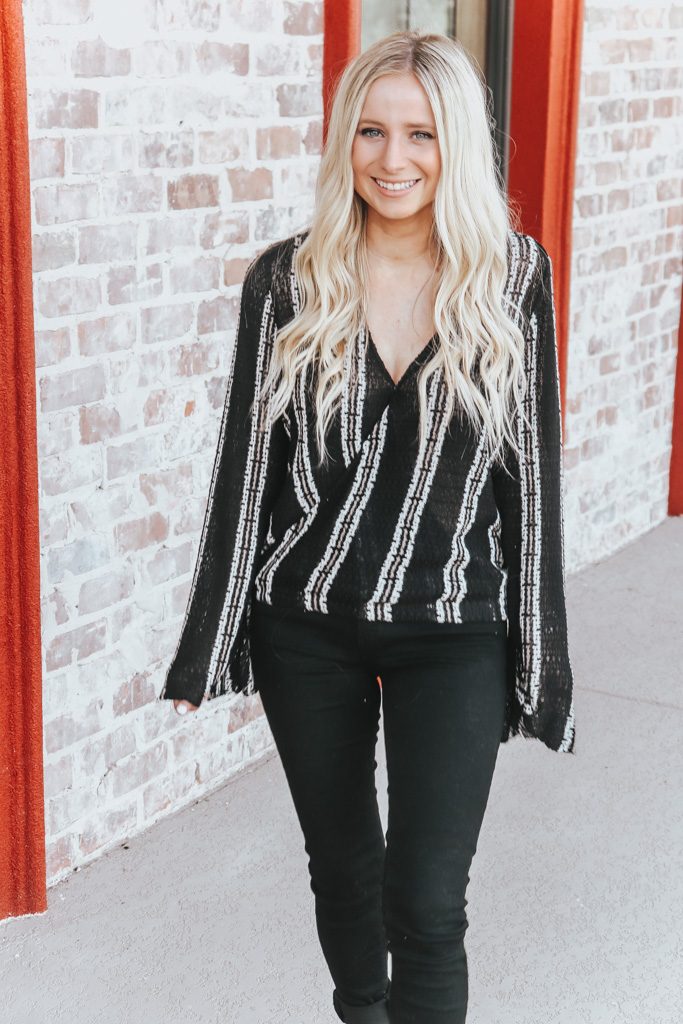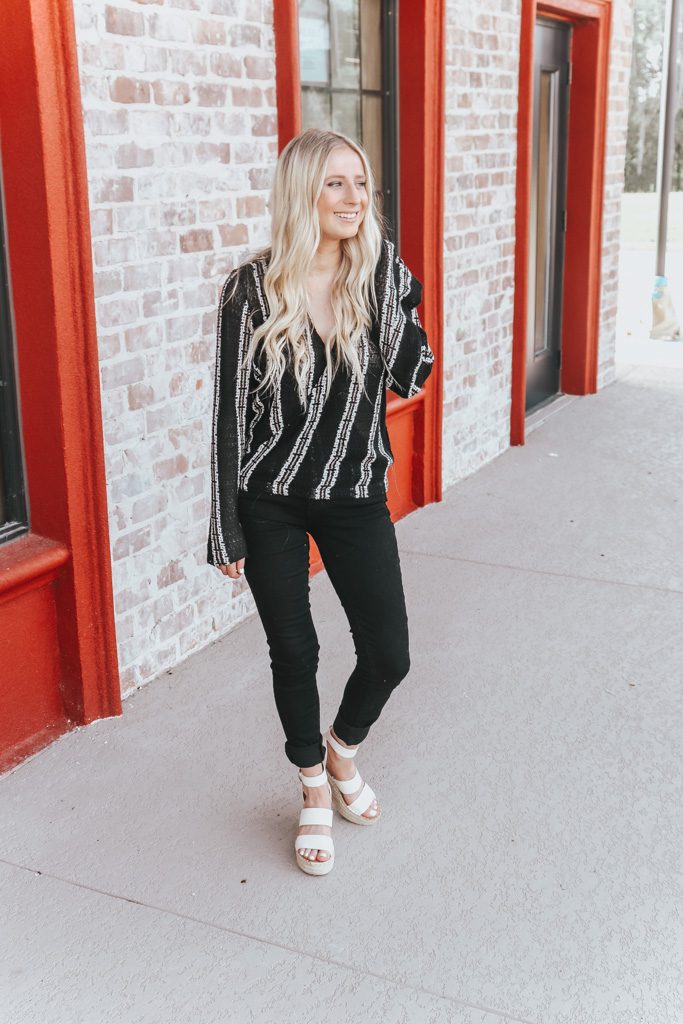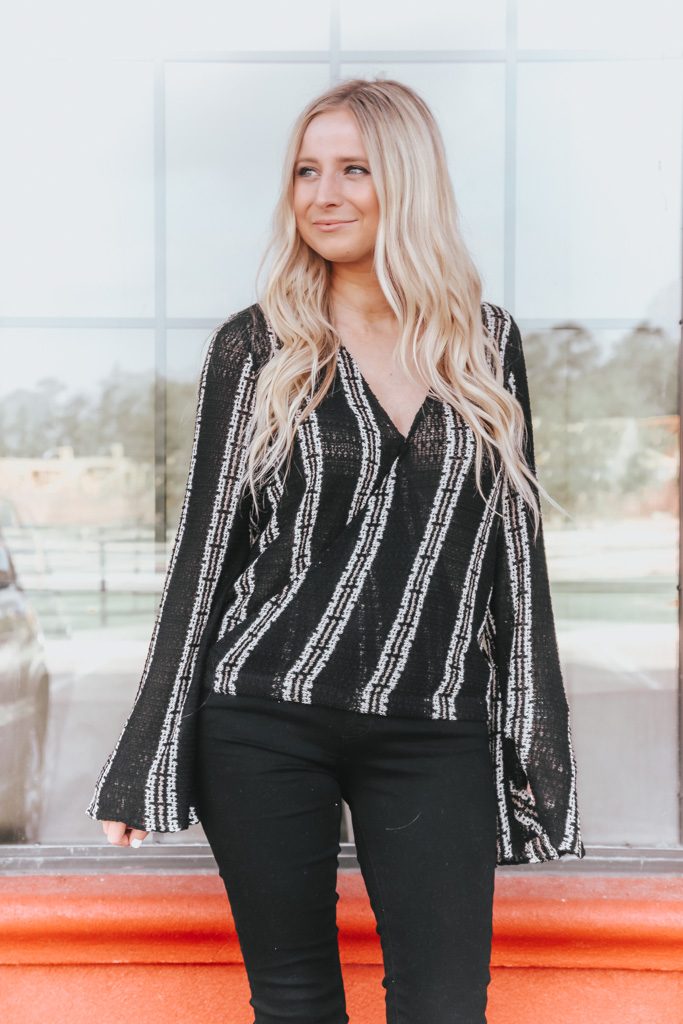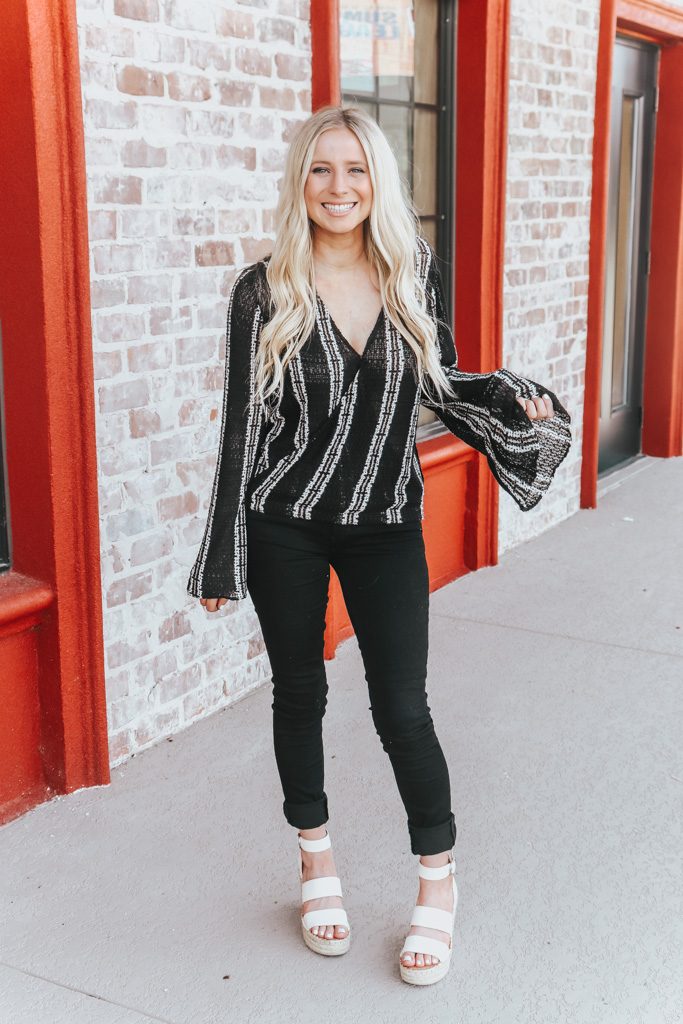 Top: Nordstrom // Jeans: Nordstrom // Shoes: DSW // Lipstick: Blankety
---
Shop the Post