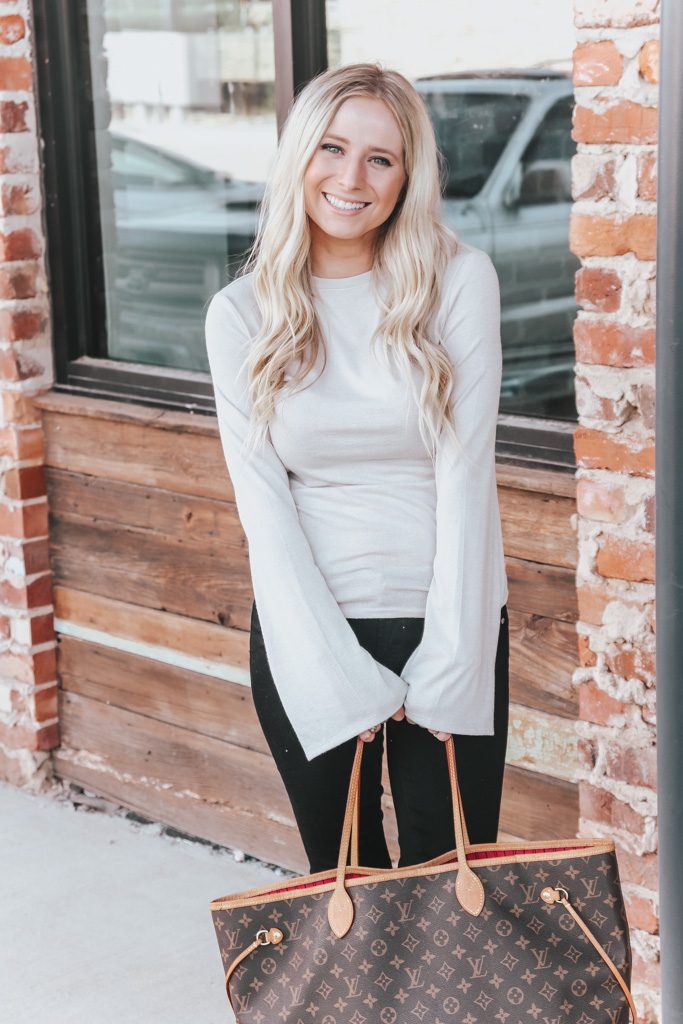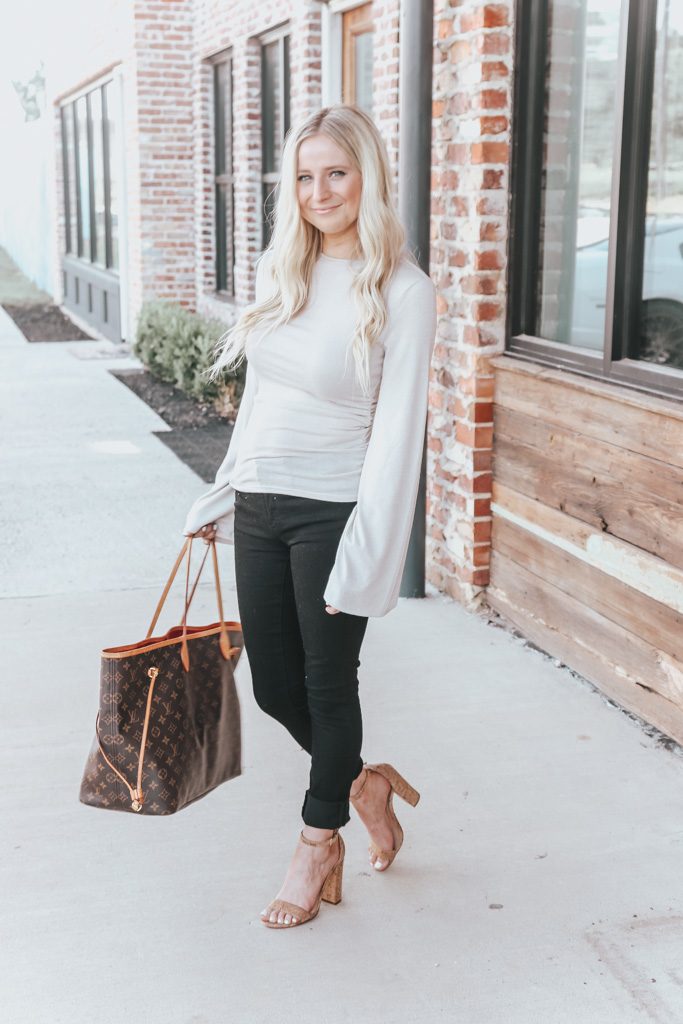 Last week it was Hunter's week on the blog. I didn't even realize that all my posts were about her! I know y'all like seeing her more than me and I don't blame you. She is the cutest little baby girl but I have to throw in some fashion posts every now and then. I actually ran a poll on Instagram about what y'all prefer to see on my Insta. By far people preferred to see more family content with some fashion posts mixed in. I love the family posts and baby content so that is fine by me!! I love when I get feedback from you guys and if there is ever anything you would like to write a post on just DM me on Instagram, comment on the blog or email me! I love chatting with my girls!
I snagged this top during the Nordstrom Anniversary sale and it's still in stock which I am so surprised about! It's from the same brand as my favorite dress EVER! (Which now comes in pink by the way and I might have just ordered.) I love the ruching on the top because it is so flattering on any body type. It comes in a few colors and they are all so versatile and perfect to add to your Fall wardrobe. I know Fall seems so far away and for us Houston girls, it probably is. Sometimes I put off my Fall wardrobe purchases for too long and then everything I want is sold out in my size. *moment of silence for all the goodies I've missed out on* Now I tend to buy items for the upcoming season as soon as I find things I like because as soon as the temperature drops, guess what? I'm wearing it! I'm that girl wearing sweaters when it's 60 degrees outside, sue me. I paired this top with black jeans but I can't wait to pair it with other items. Next up on the list is my denim skirt, stay tuned!
Thanks so much for reading!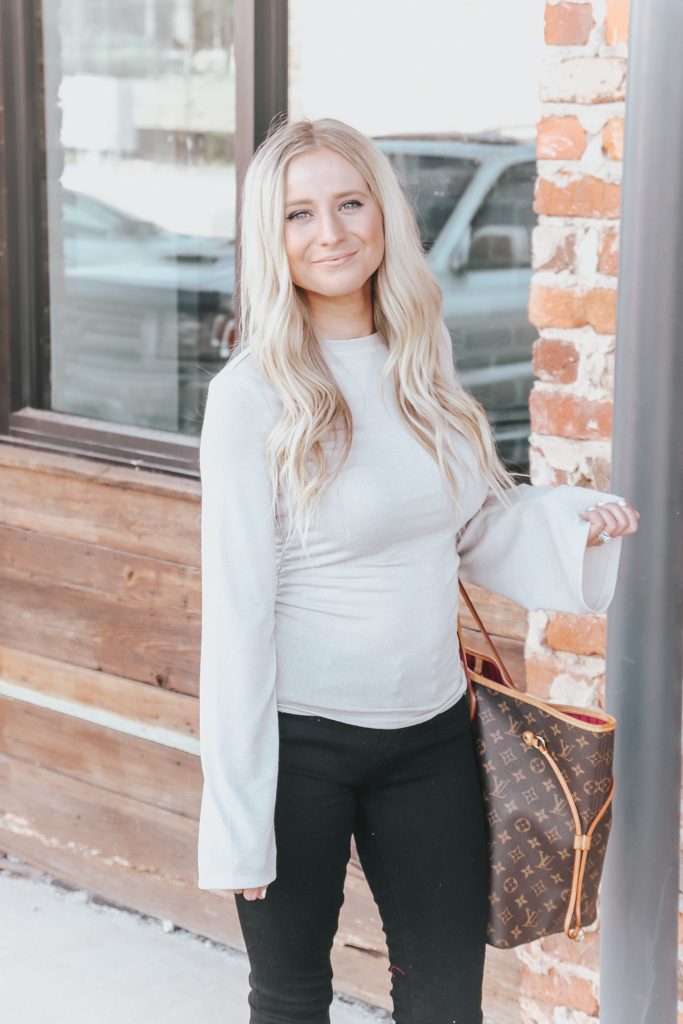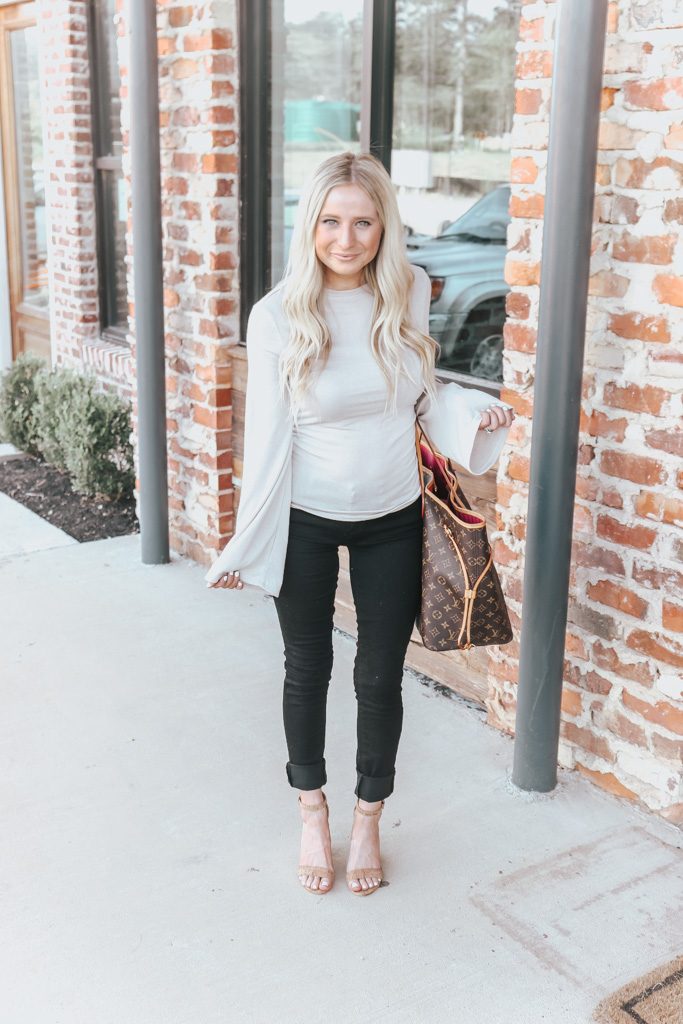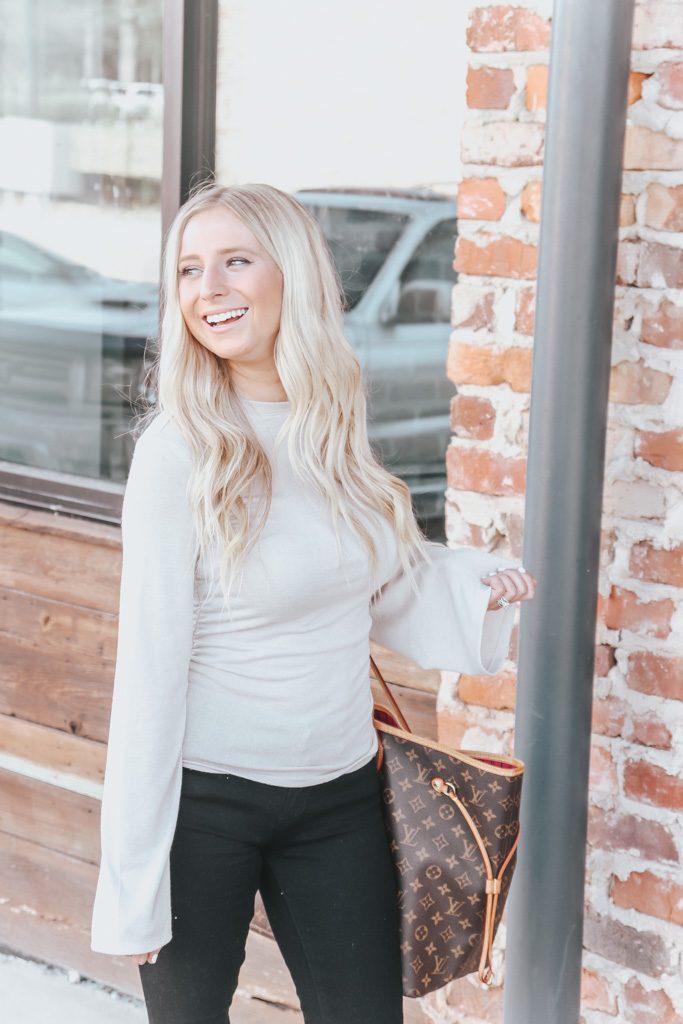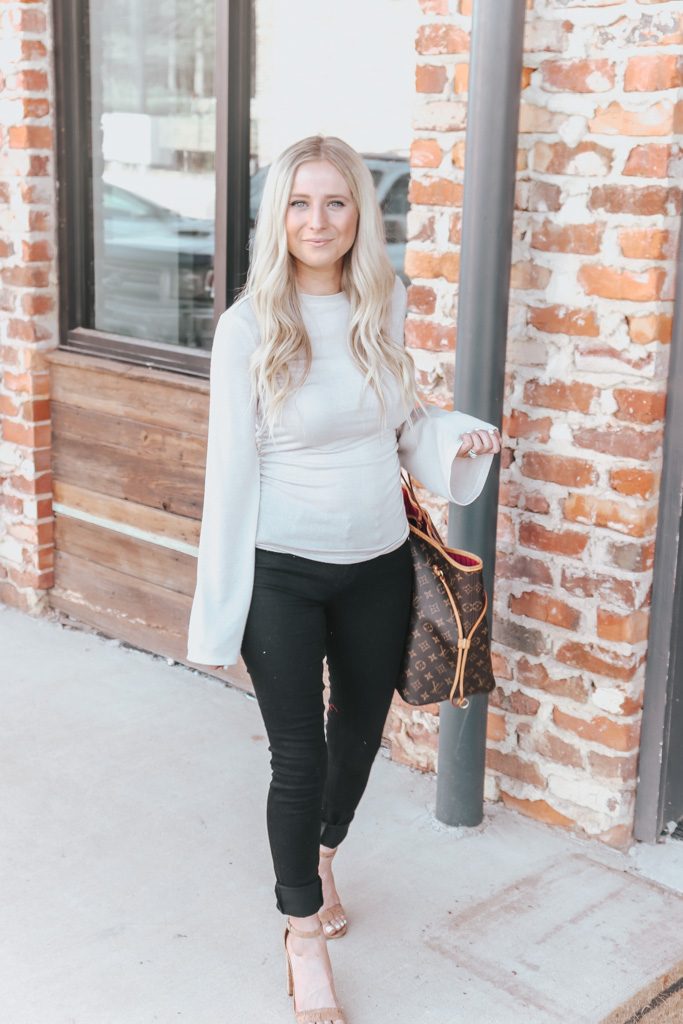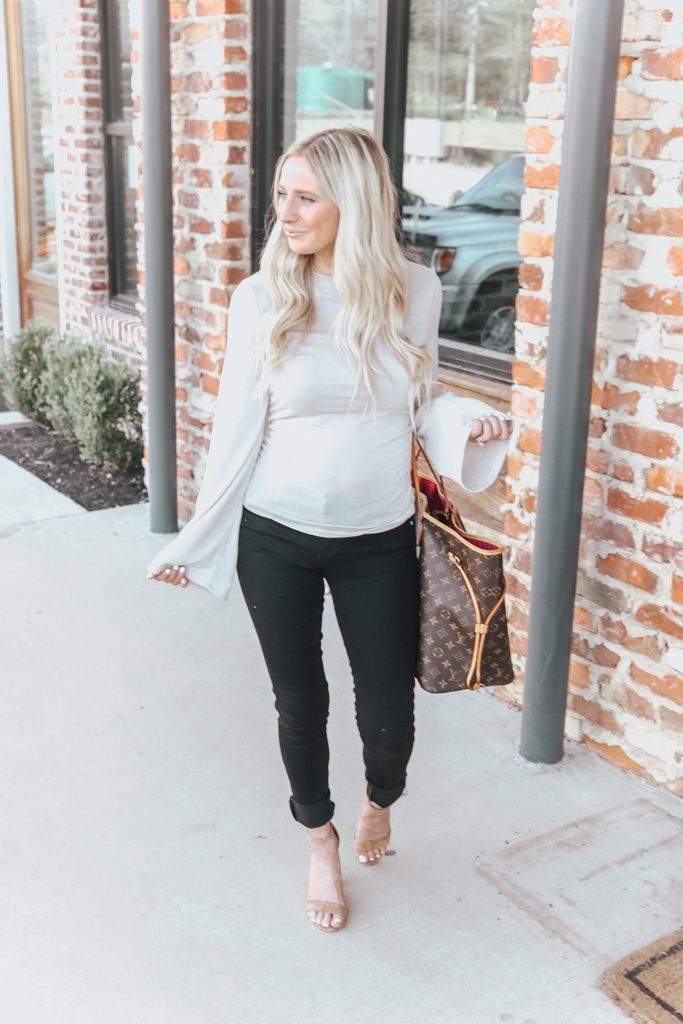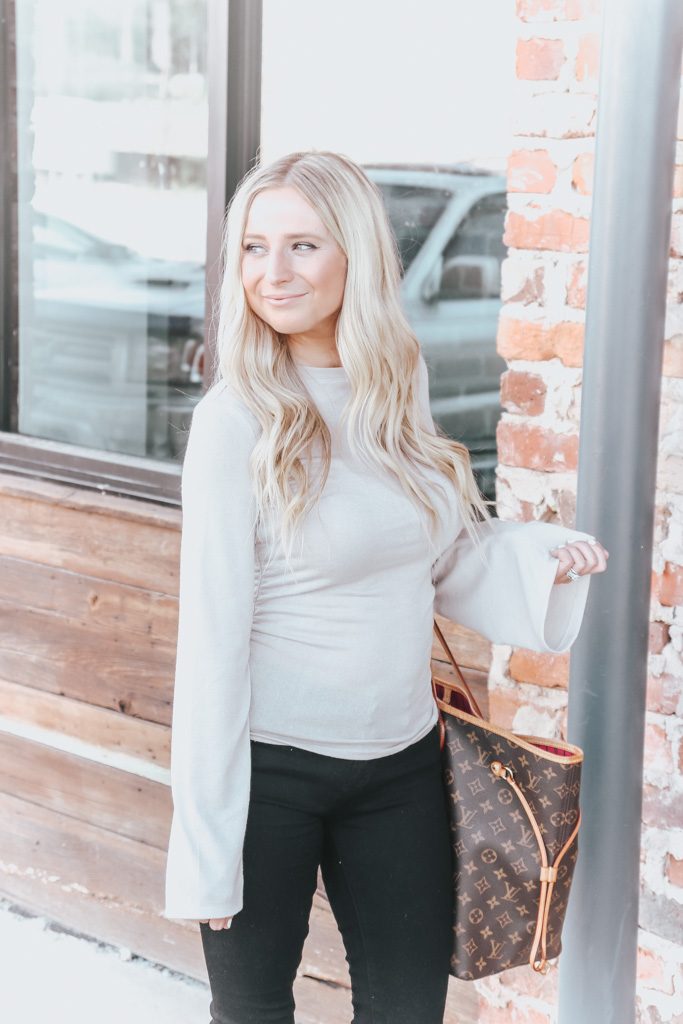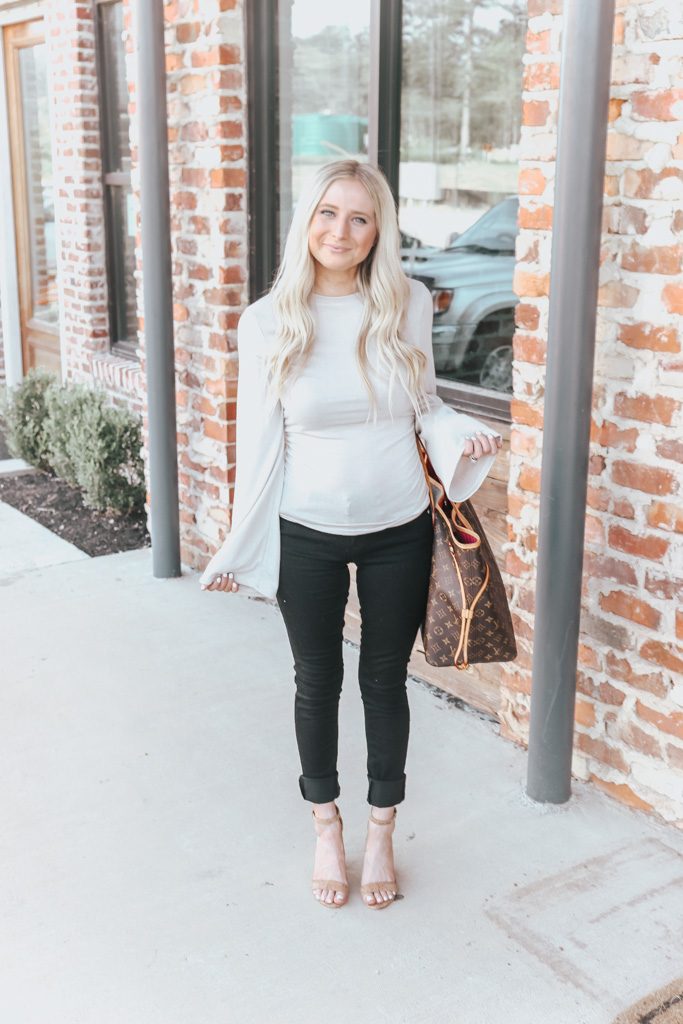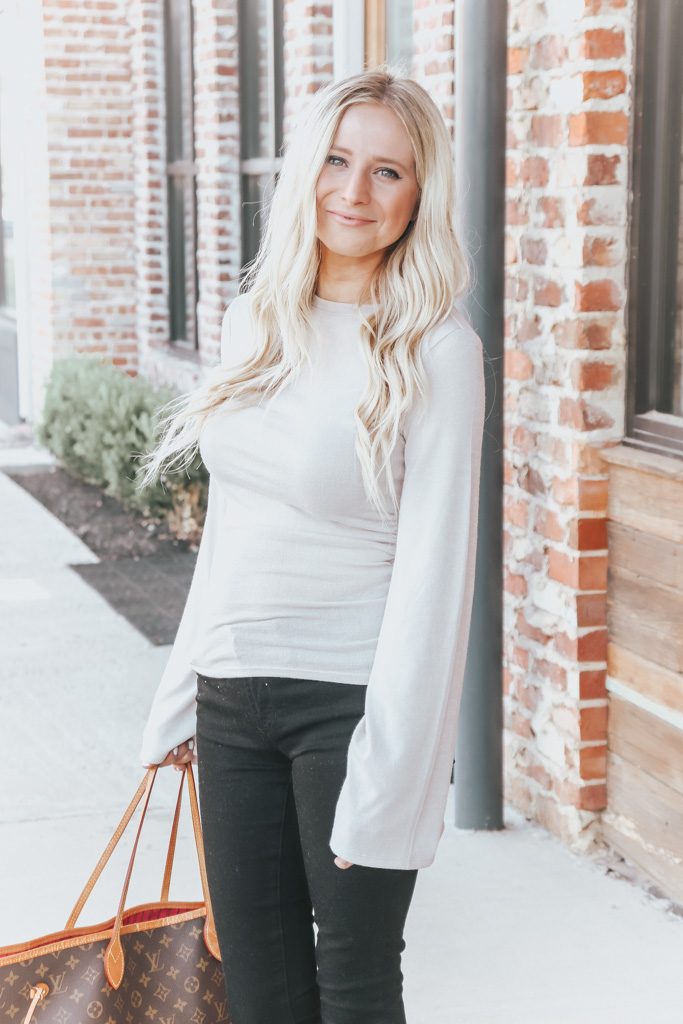 Top: Leith // Jeans: Articles of Society // Shoes: Schutz // Bag: LV // Lipstick: Velvet Teddy
---
Shop the Post