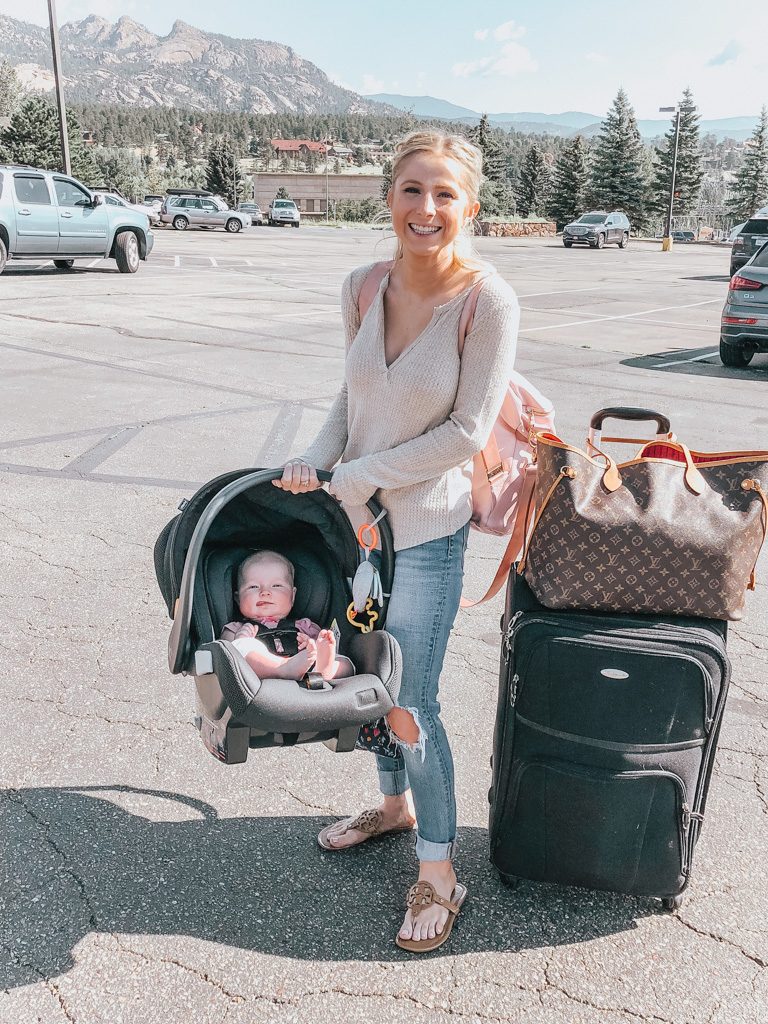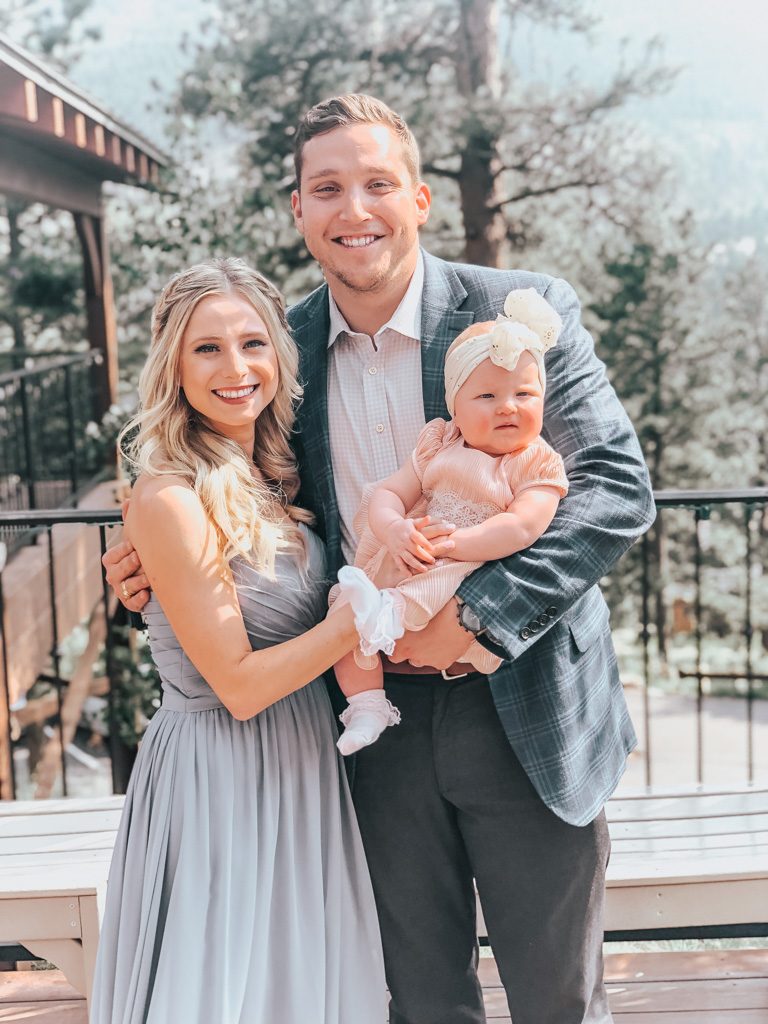 After our trip to Colorado, I received a ton of questions about how we traveled with breast milk! I was so scared to be traveling with it because I did a TON and I mean a TON of research before our trip and so many women have had the worst luck traveling with breast milk. I exclusively pump now, so we had to bring enough milk for Hunter until I could pump and I produce more than Hunter drinks in a day, so I usually add to my freezer stock pile everyday so we had an excess of milk traveling to Colorado and traveling home. I was so lucky and the best luck traveling with our little stockpile so I wanted to share some tips on how to make traveling with your babe just a little easier! I am by no means an expert but I love if I could potentially make it a little easier on a mama traveling.
Arrive to the airport early. Mason and I planned to arrive to the airport early because of flying with Hunter for the first time we just didn't know what to expect. The plan was to arrive at least two hours early, so that if we ran into any issues with TSA we would have plenty of time and so I could pump after we made it through security. WELL, we overslept and that didn't happen. We were so stressed about everything the morning of and were kicking ourselves for oversleeping. I barely had enough time to pump before we had to go to our gate for boarding. Definitely plan to arrive early if you can!
Print TSA's regulations on flying with breast milk. I personally had no issues with traveling with milk and I had a lot of it. I did read some horror stories about TSA agents not being informed on the breast milk policy and forcing mamas to dump milk that they needed. I would have been distraught if that had happened to me. You can read more here about TSA's regulations and I printed them and brought them with me for good measure. I wanted to have them with me just in case I needed to provide them to an uninformed TSA agent.
Tell TSA as soon as you can that you're flying with breast milk. As soon as we walked up to the security line, I told them we were traveling with breast milk. Everyone was so nice about it and I was pleasantly surprised. They had us put all the bottles and bags with breast milk in one bin so that it would be easier for them to test any bottles or bags if needed.
Freeze the milk if you can. If your milk is frozen then TSA doesn't have to test it! Y'all this is huge. I was able to bring frozen milk on the flight to Colorado but unfortunately didn't have access to a real freezer in our hotel so couldn't fly with it frozen home. I put the frozen milk in a little soft lunchbox cooler to make it to the airport. If you have frozen ice packs, you can put these in your cooler to keep the milk frozen. I planned on putting icepacks in but I forgot, oops. I had already planned on adding ice to the cooler after we made it through security so it wasn't a big deal! As soon as we were through security, we grabbed some food and filled the cooler up with ice! The milk stayed frozen until we made it to our hotel and put it in the mini refrigerator. I knew once we got to our hotel, the milk would start to thaw because the "freezer" inside the mini fridge wouldn't actually keep it frozen. We used the frozen milk bag to feed Hunter first, because I had to use it or it would go bad.
Keep milk in smaller quantities. This I actually learned the hard way. If you have milk in excess of 3.4 ounces, they have to test every single bottle/bag of milk. You can bring breast milk in amounts more than 3.4 ounces BUT they will test it. I had bags (lots of bags) of 6 ounces of milk that I was bringing home and they had to test every single bag, they had to rub the bag down, open the bag to test the milk and had to put it in the fancy testing machine (I have no idea what the machine is called). It took a long time and thankfully we had a super patient and sweet lady testing every bag of milk. She was the one who told me that if I had put the milk in smaller quantities (3.4 ounces) she wouldn't have had to test everything. Our bottles are 4 ounces and we brought two larger 8 ounces bottles which were all filled. I read that having a large bottle with milk is easier to have on the flight to feed during takeoff and landing to help with ear popping. In retrospect, I could have poured the smaller amounts of milk into the bigger bottle after security but you live and you learn. It wouldn't be the end of the world to have TSA test a few large bottles if all the other milk is in small quantities! The big bottle definitely came in handy during the flight!
As I said before, I exclusively pump so I had to bring my pump and bags to put the milk into! I use the Kiinde Twist Bags and they are a game changer! You can purchase an adapter for your pump so that you can pump directly into the bag and it's so amazing and makes pumping on the go SO MUCH easier. I have pumped in the car, at an airport, at a bachelorette party, the list goes on, into these bags. The bags have a screw top so you screw them onto the adapter so you can pump into them and then when you're finished you can screw the lid back on. After I pumped into these bags at the airport, I just put them into the cooler with the frozen milk.
I hope this helps my fellow breastfeeding mamas and if you have any questions, please reach out!! Traveling with a baby can be stressful and overwhelming but I would love to help if I can. I included some pictures from our trip, we had the best time! Thanks so much for reading!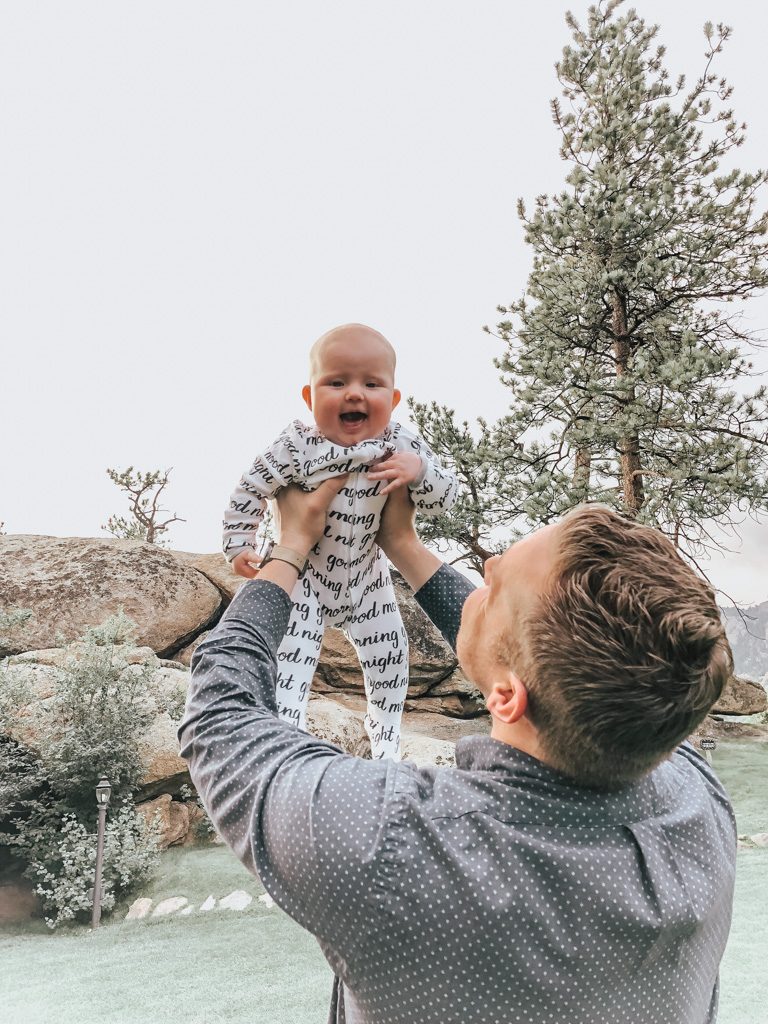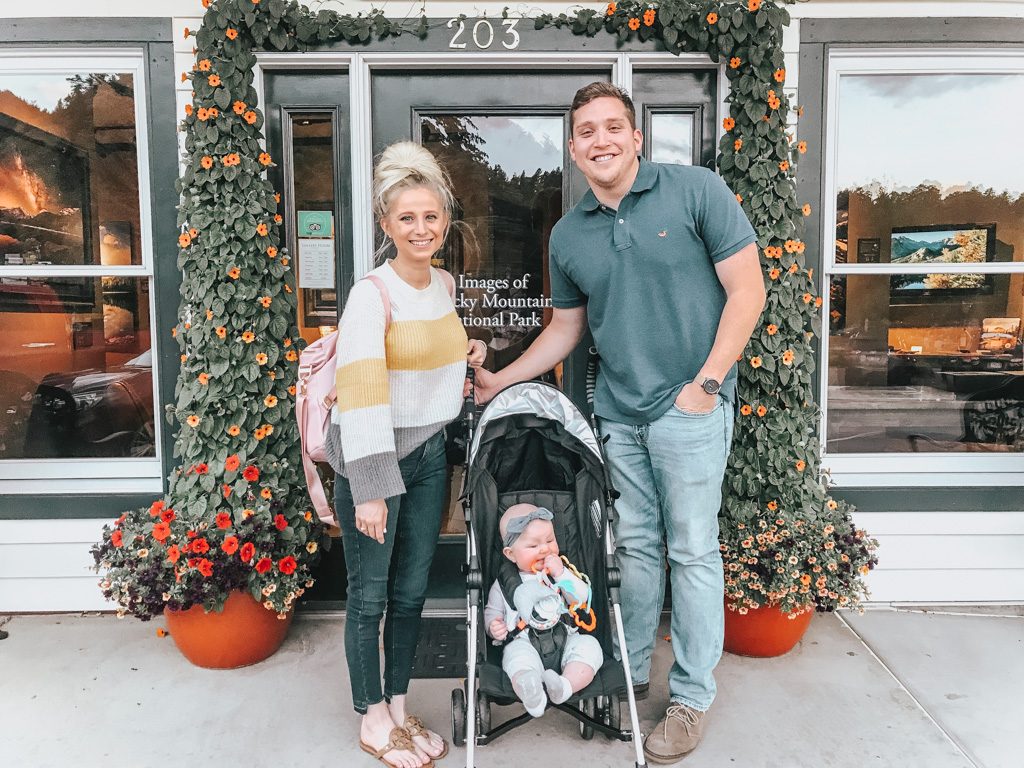 Sweater // Jeans // Shoes // Stroller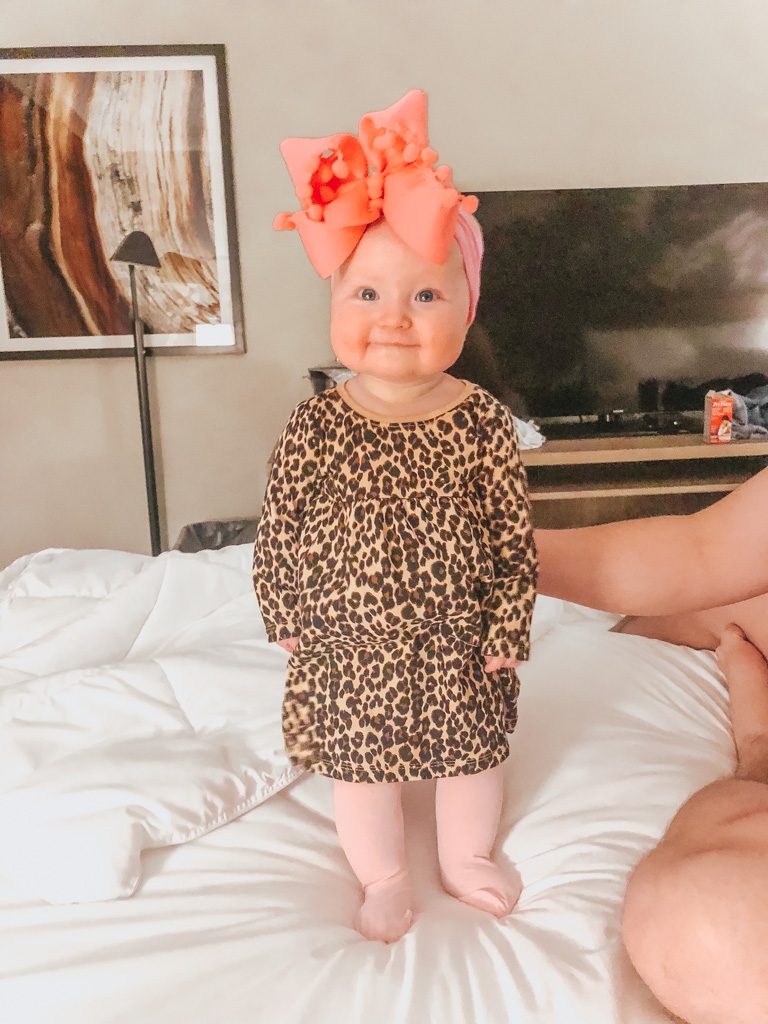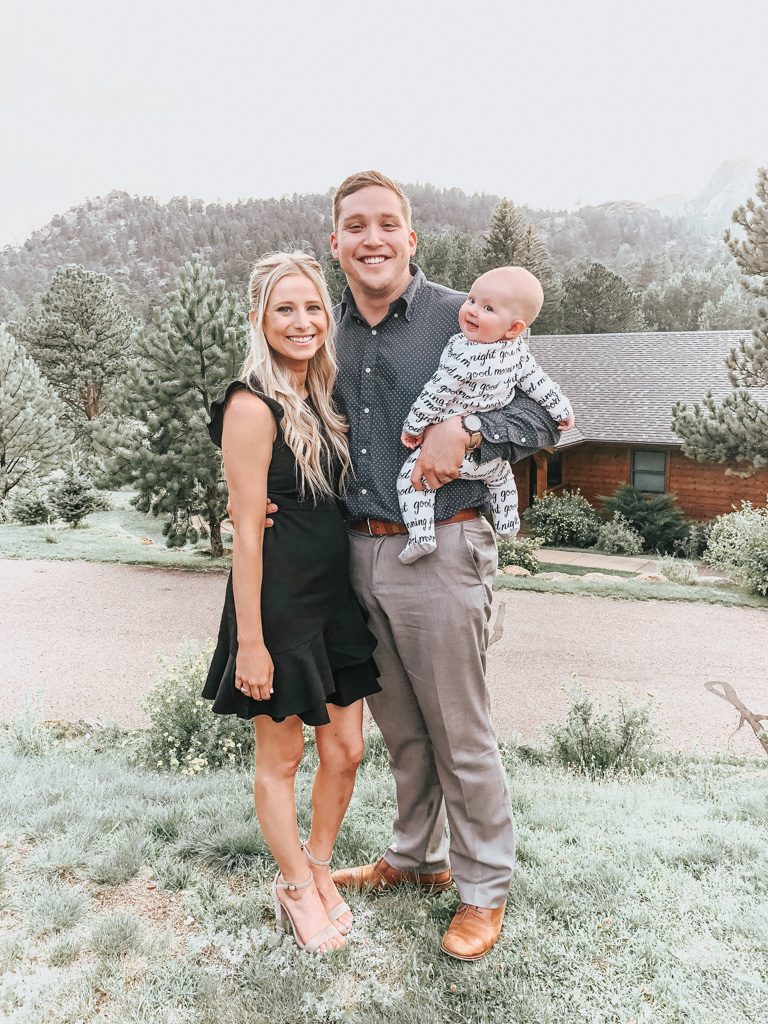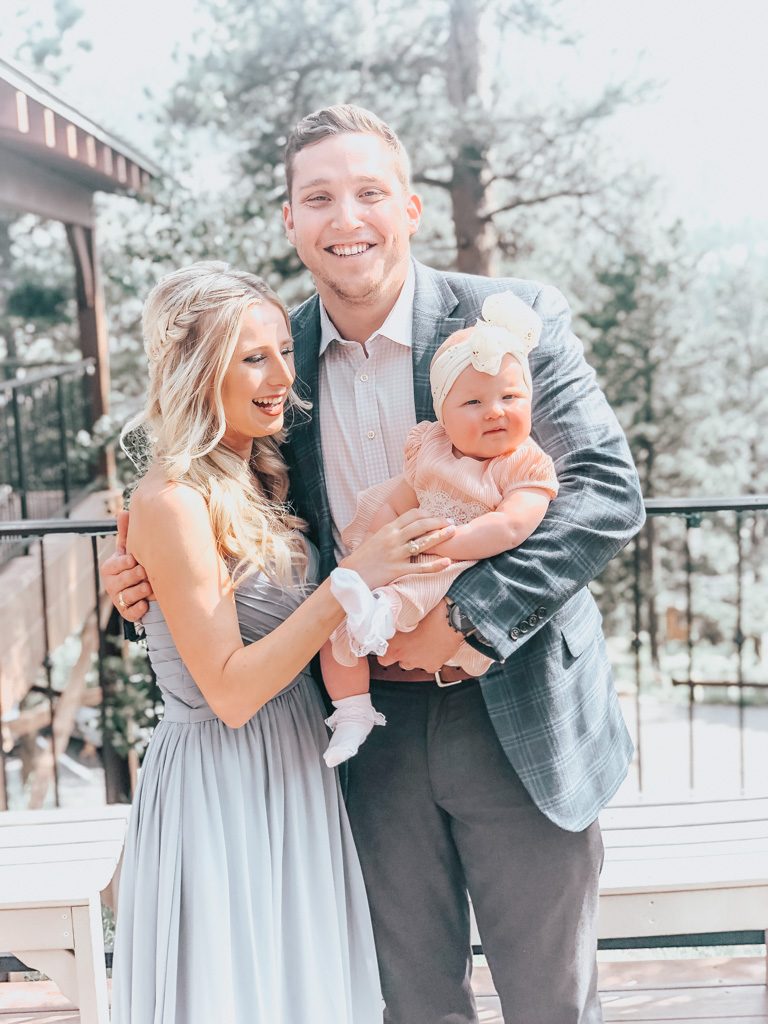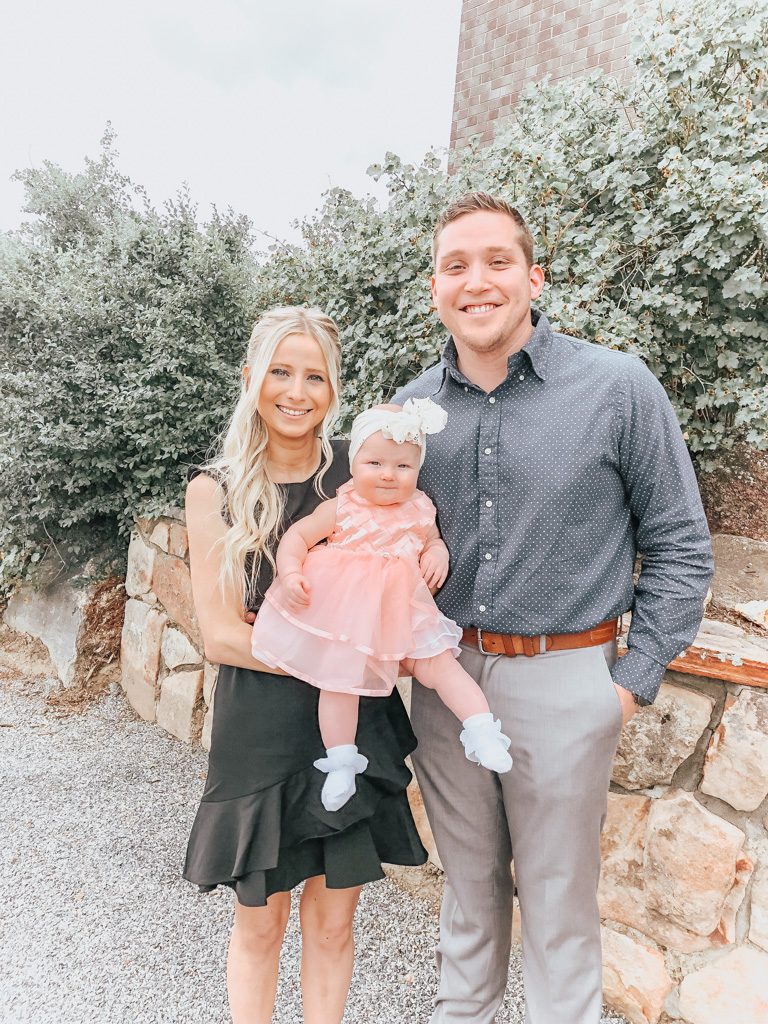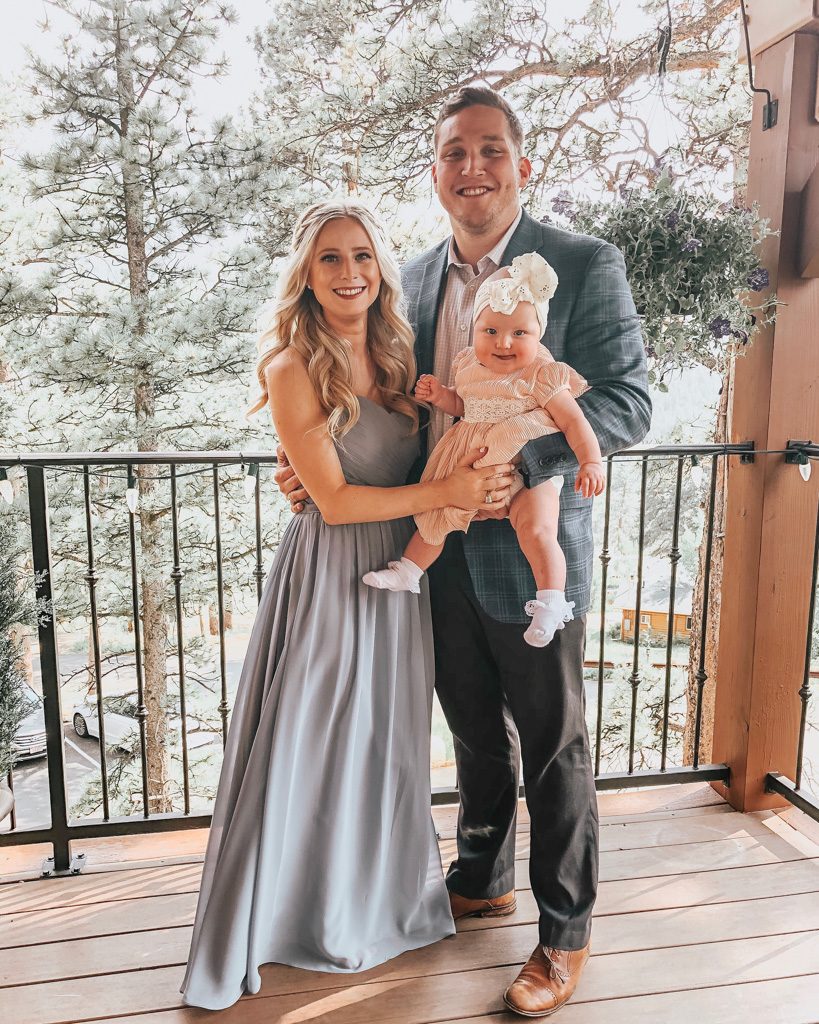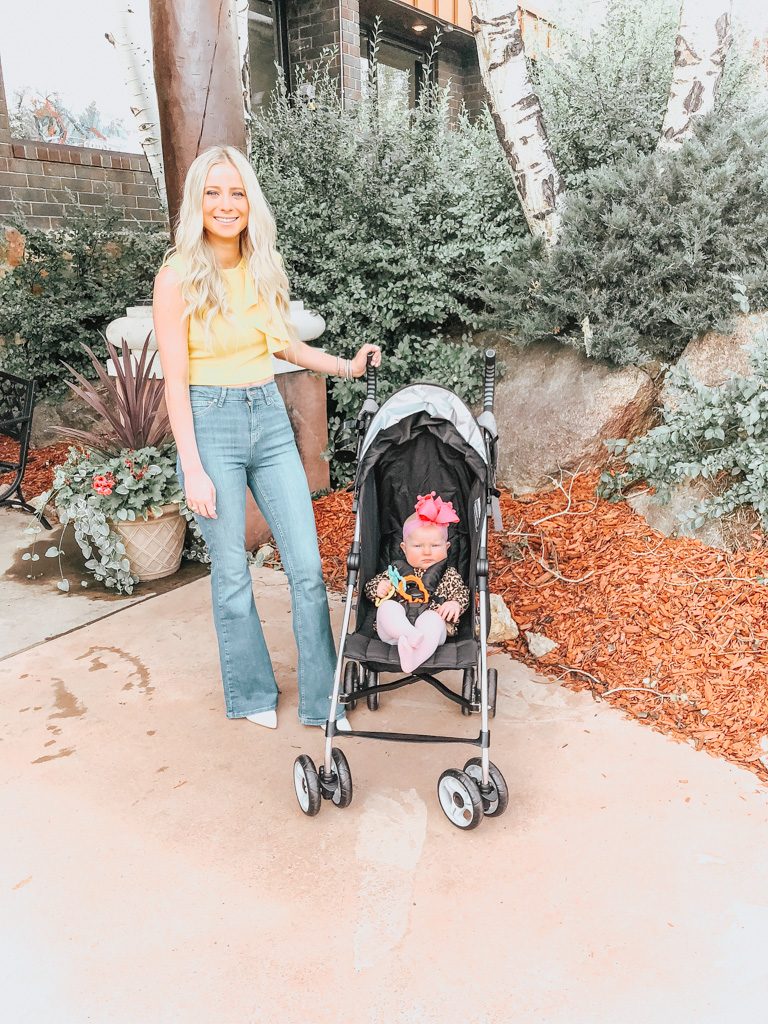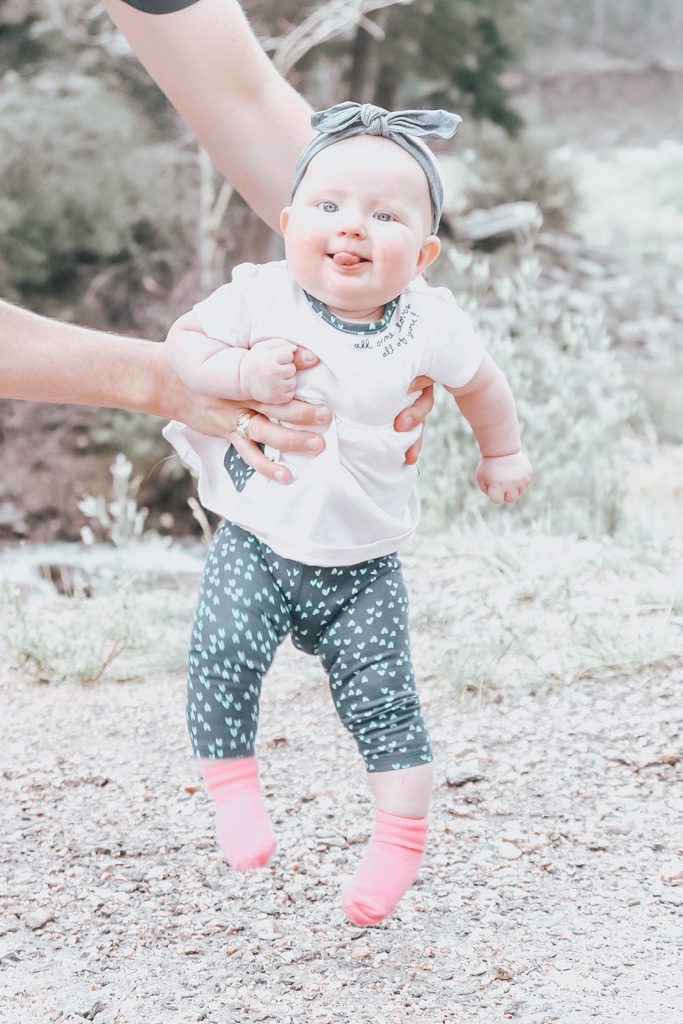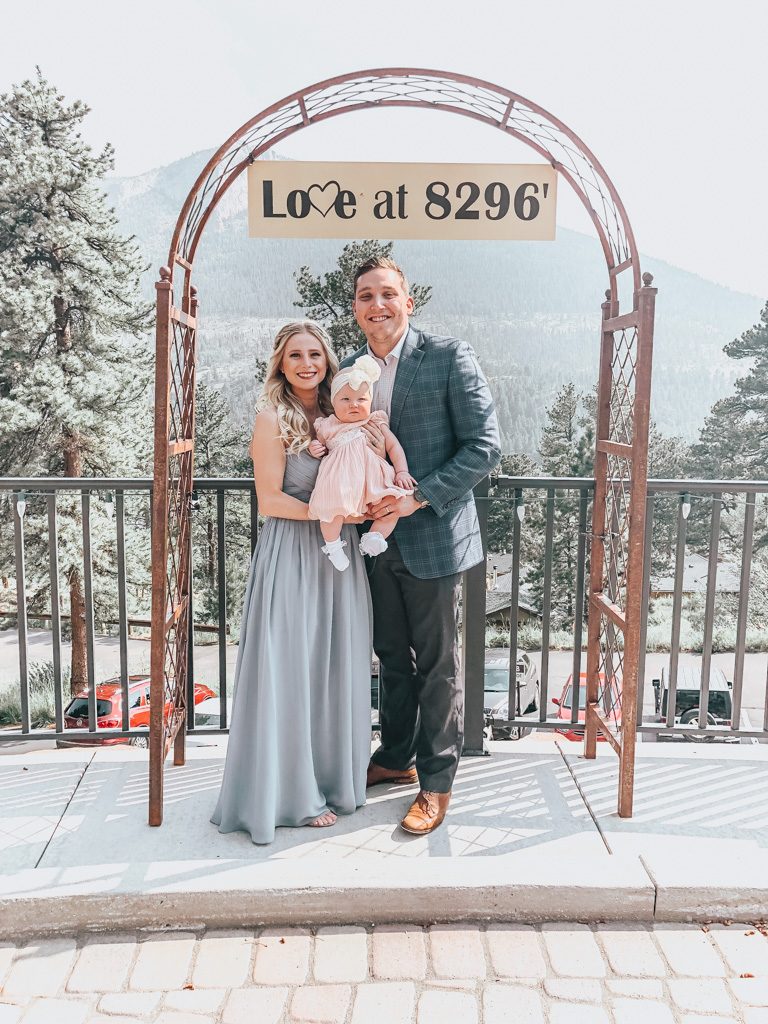 Shop Baby Products
---
Shop my Outfits