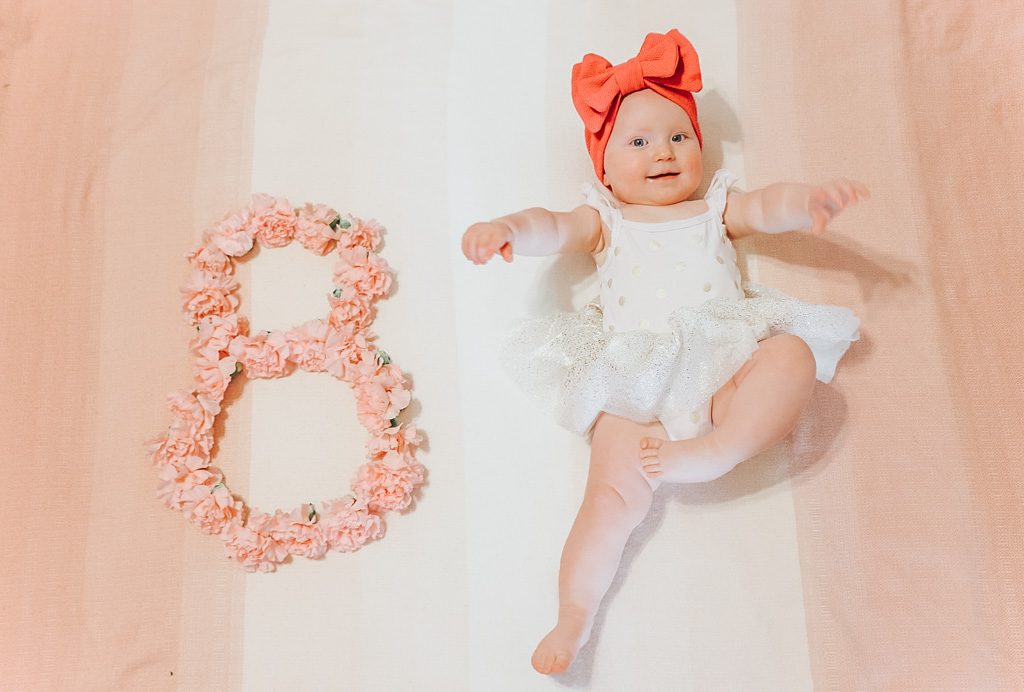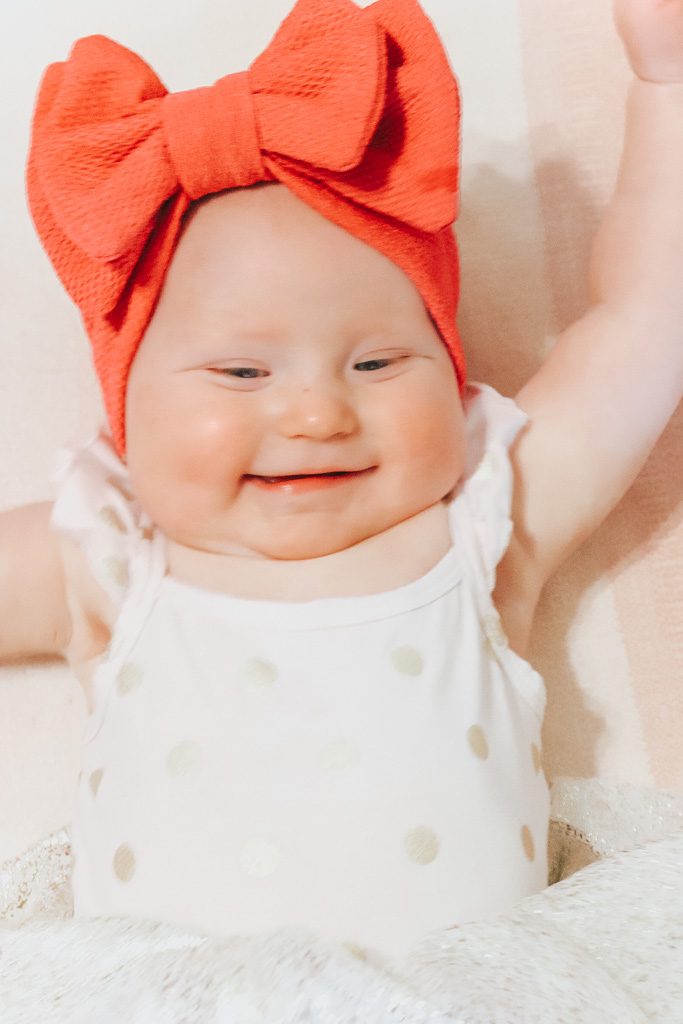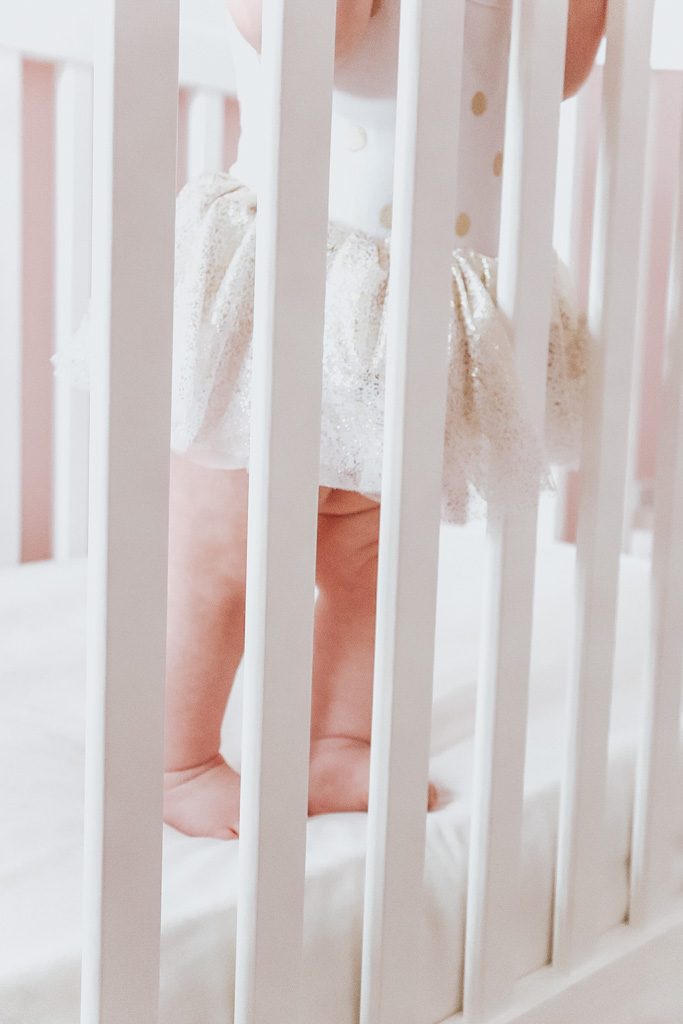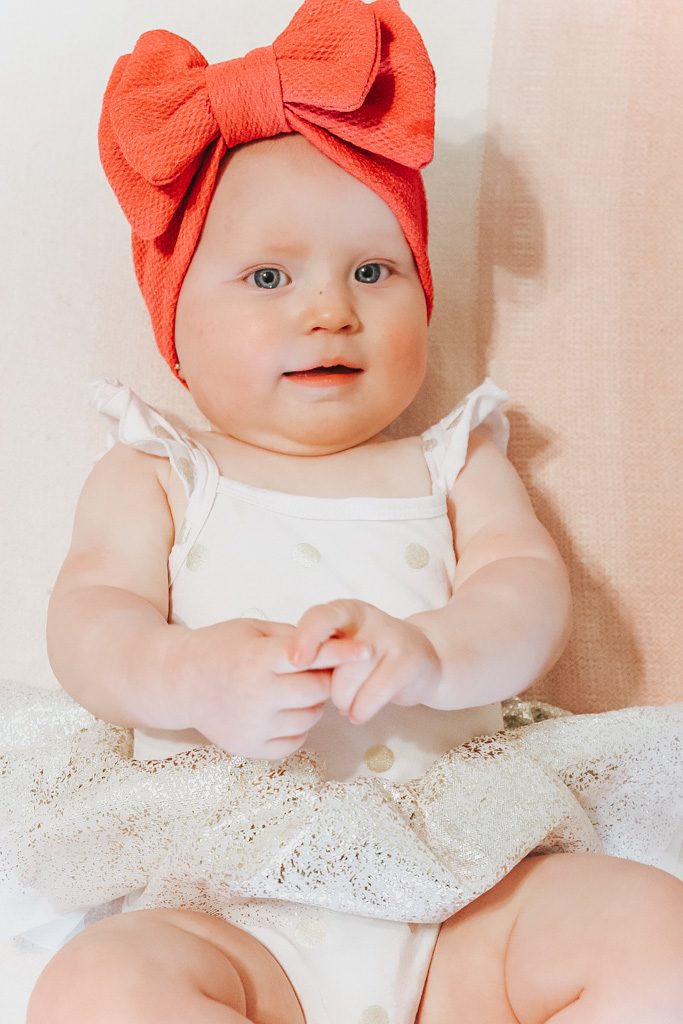 It may seem like I just published Hunter's seven month post and you may be thinking no way has it already been a month? WELL you're right, I was so late on her seven month update so I was determined to get this one up in time! Technically, she turned eight months old yesterday but who's counting! We now have such an active little baby. She is crawling machine and is getting so fast! She loves to crawl and chase after the cats and Winston. She also loves to grab handfuls of their fur which they maybe don't love so much. They are all so good with her though and take everything like champs! Winston still loves to sneak licks on her, it's so funny. His favorite thing is to give her wet willies and she makes the funniest face when he does!
Hunter's favorite toy lately is her walker! She seriously runs in this thing!! As soon as her feet touch the ground, she's off. This walker is a lifesaver, I can put her in here while I'm trying to do a few things around the house and she basically just chases me around. It a win win because it keeps her entertained and it wears her out. I know I said she loves to crawl after the animals but really she LOVES to chase them in her walker. She will sneak up on them so fast and run them right over. She cracks up about it too! It's the best thing to watch.
The biggest thing that has happened this past month is HUNTER SAID HER FIRST WORD!! It was…. MAMA!!! My heart!! She is a little chatterbox and will just repeat it over and over again. It melts my heart. She is saying Dada too BUT Mama is for sure her favorite word 😝 I love that she is saying Mama and Dada though, it truly is the best. Nothing can melt your heart more than hearing your sweet little baby say Mama. How will she ever be in trouble?? She won't. Not only is Hunter saying her first words but she loves to wave hi and bye and LOVES to clap! If you say "yay", she gets so excited and claps her hands. She really just loves to clap her hands in general and we love to patty cake together, she thinks it's hilarious.
Every month gets better and better but I would also like time to slow down! It's hard to believe my baby is 8 months old. I am just soaking in every minute. Thanks so much for reading!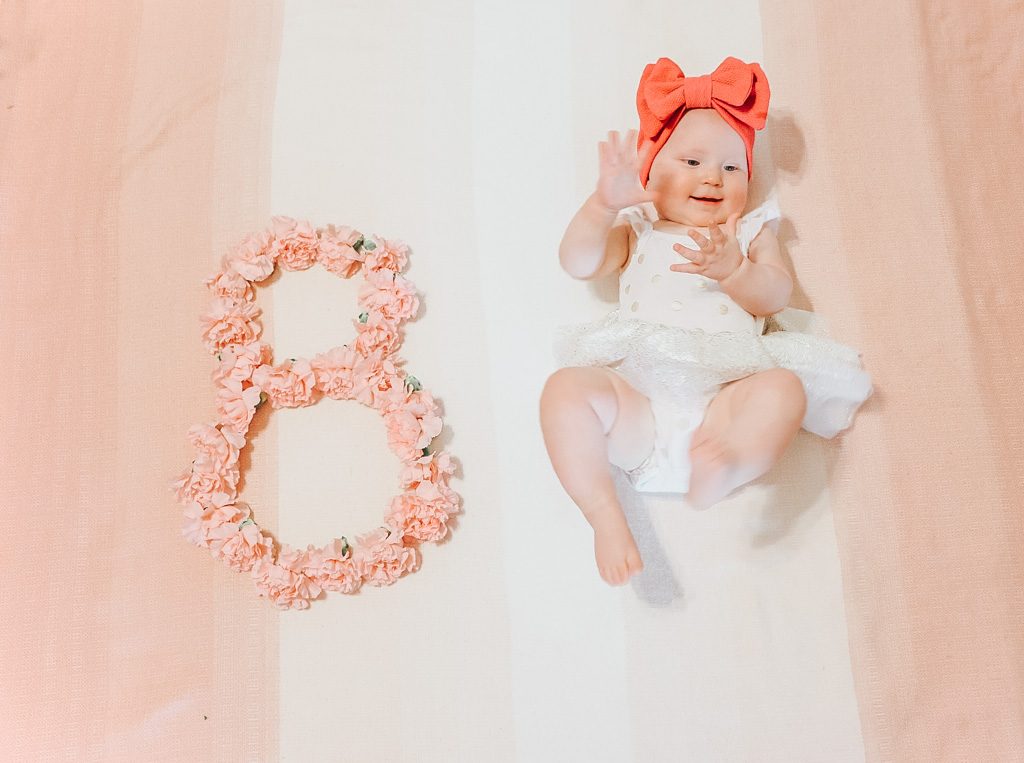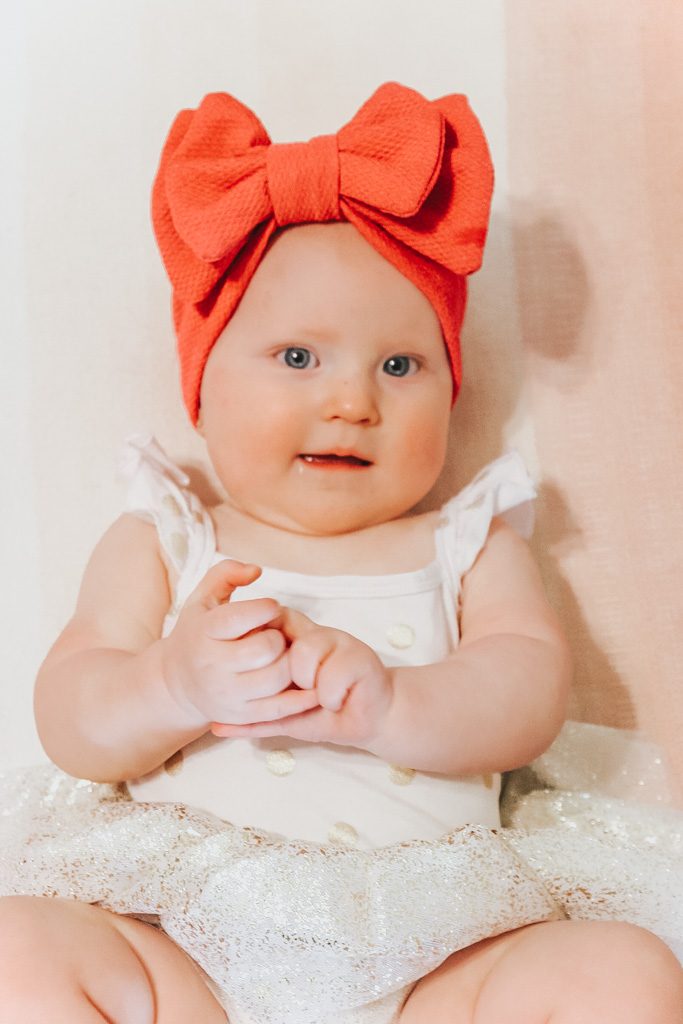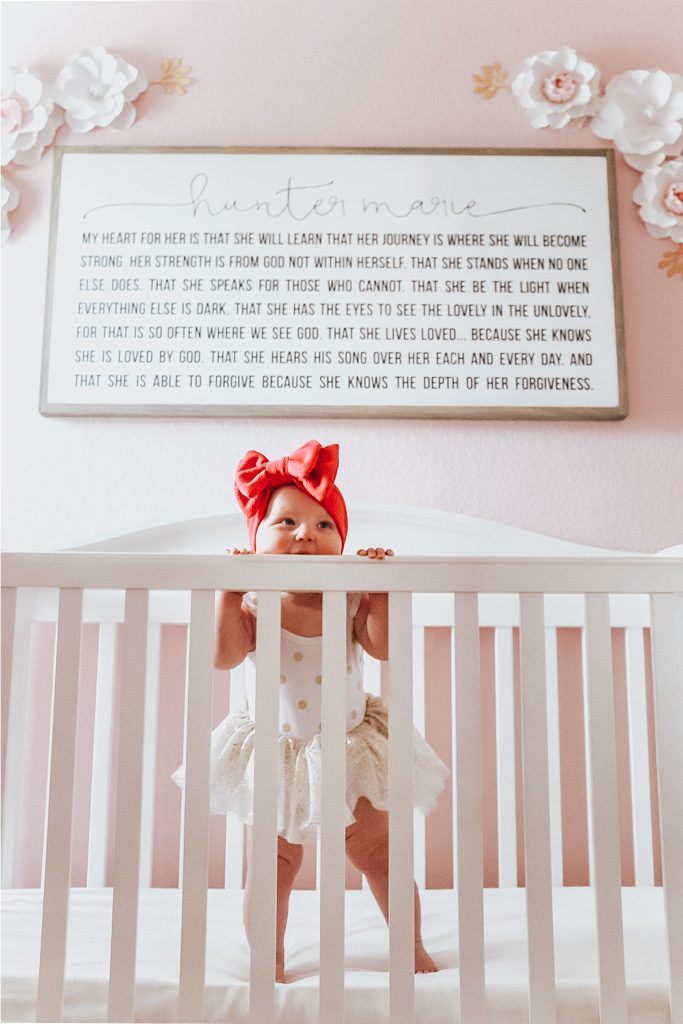 ^ Hunter's BFF Lincoln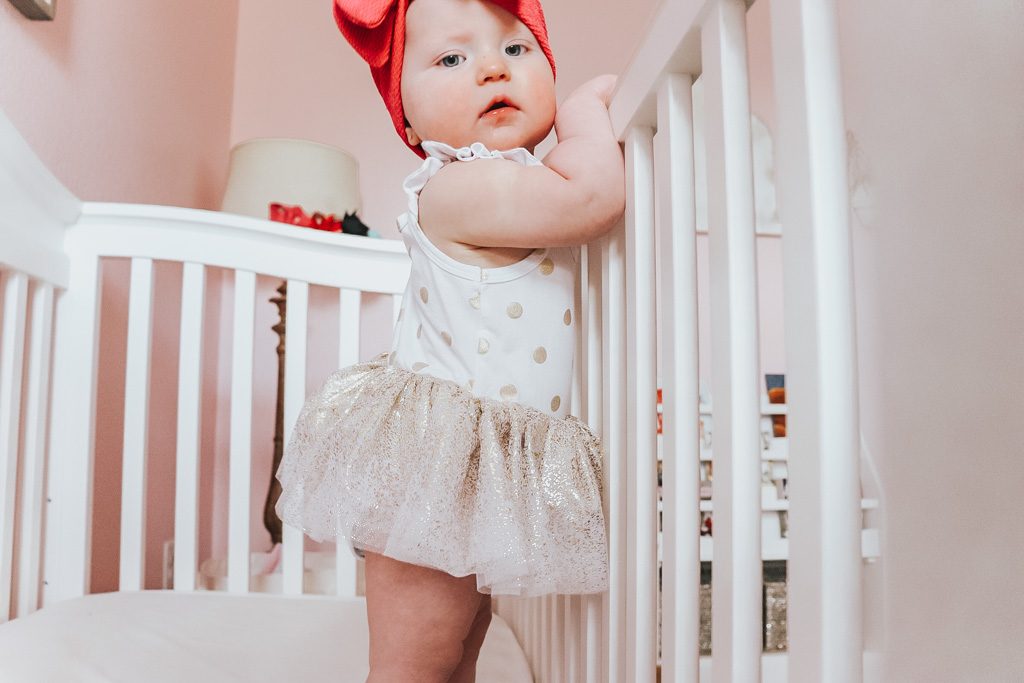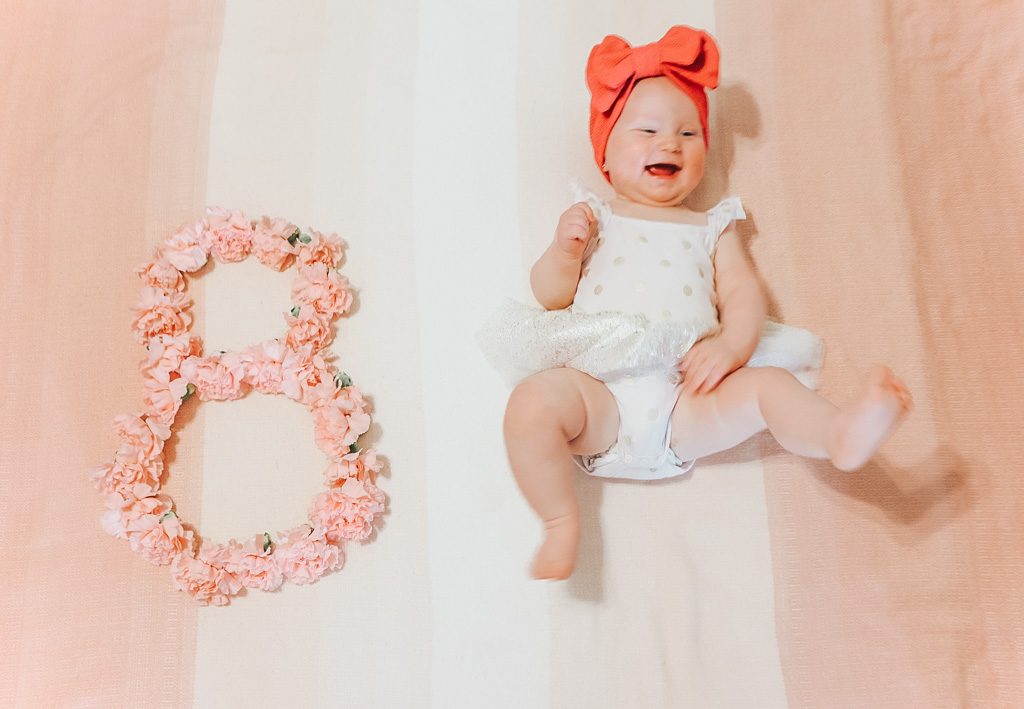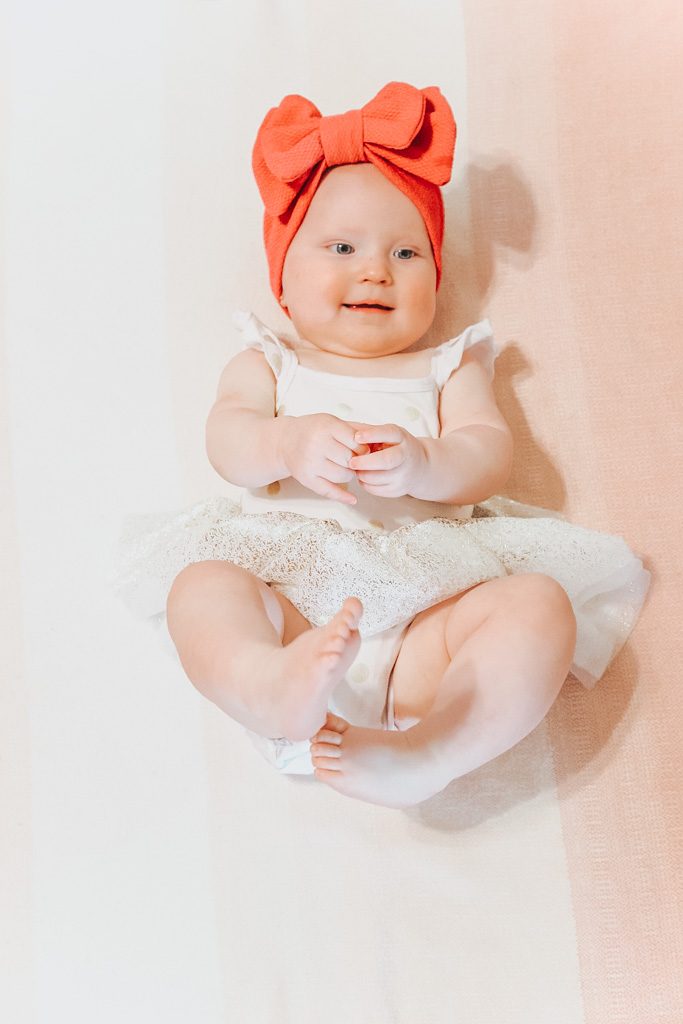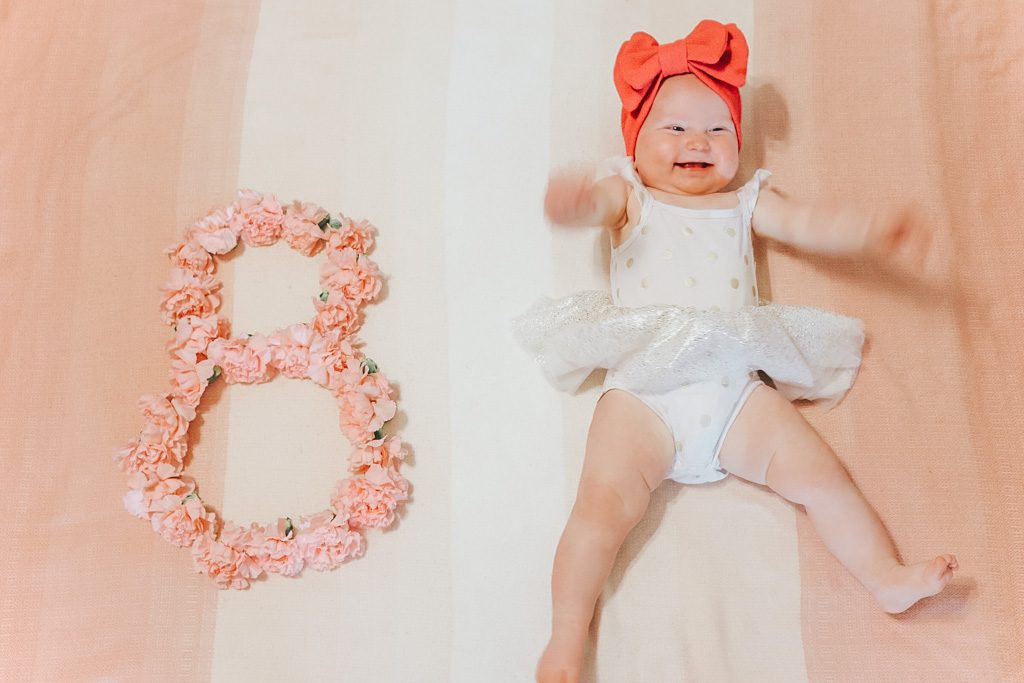 ^ She just gets SO excited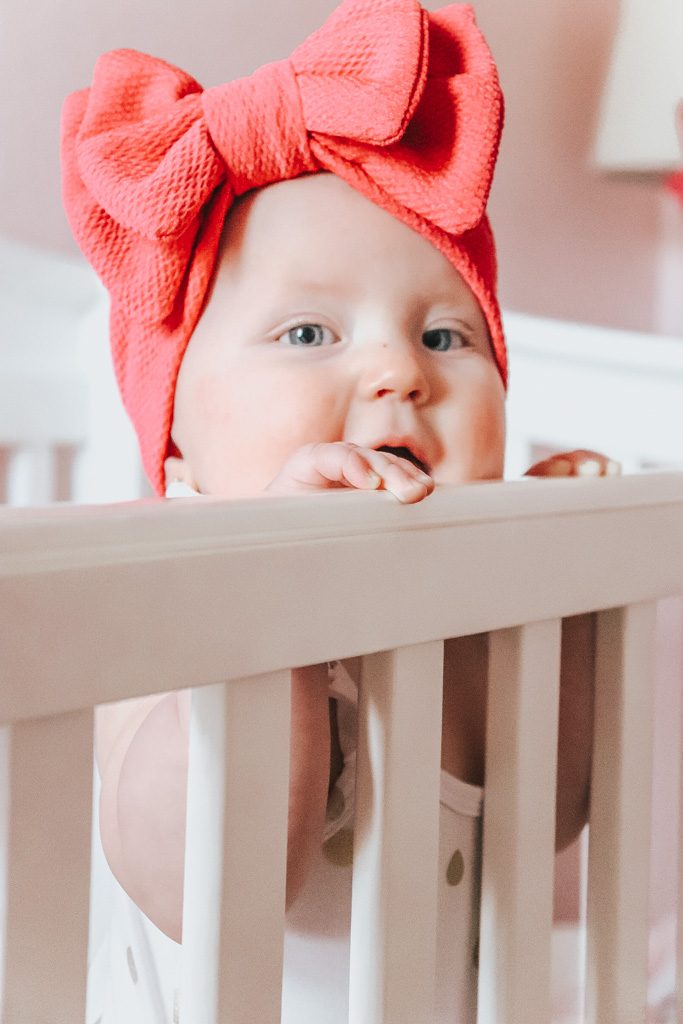 Hunter's outfit: Saks Off Fifth // Crib: Pottery Barn Kids // Crib Sheet: Pottery Barn Kids // Sign Above Crib: House of Belonging 
---
Shop the Post