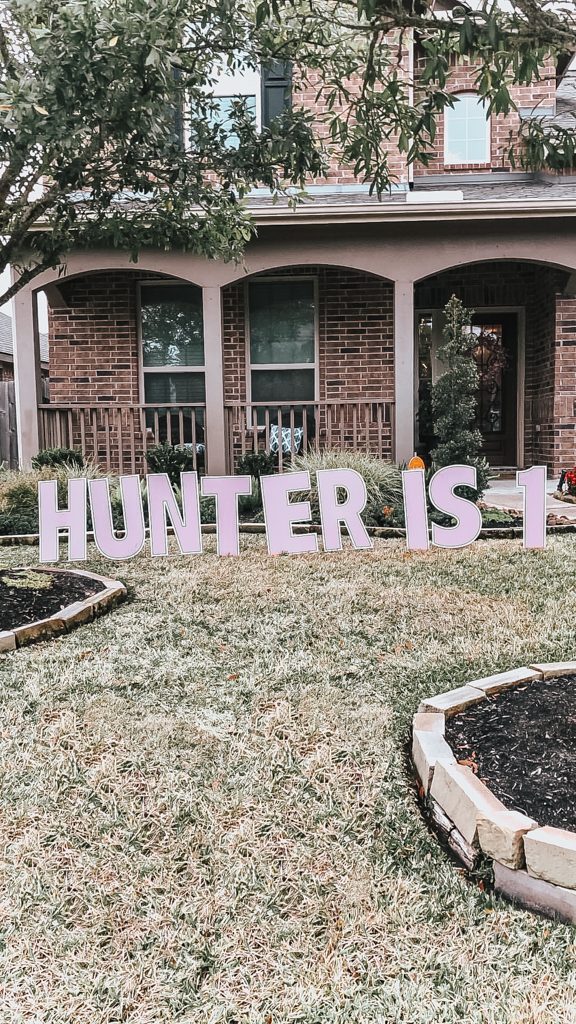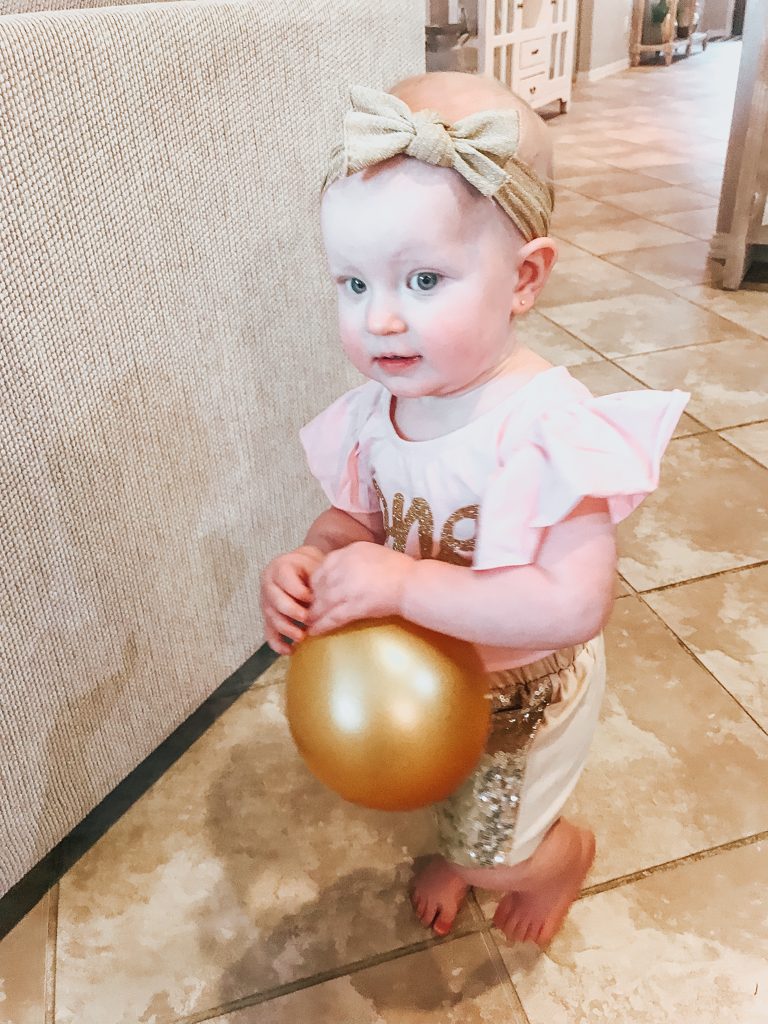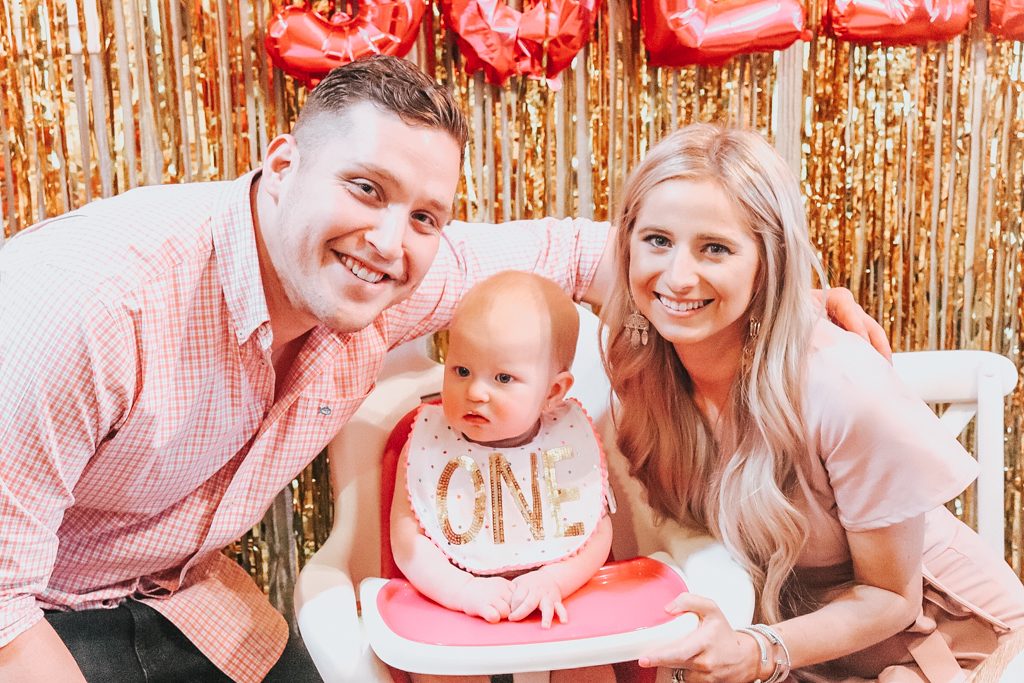 We celebrated Hunter's first birthday two weekends ago and had the absolute best time! I spent so much time searching Pinterest and finding all the decorations and it turned out perfect! It was her golden birthday and if you don't know that is, it's when you turn the age of your birth date. Hunter turned one on the first, so it's a shame she won't even remember her golden birthday, but that's why I took so many pictures 😜I just went with a pink and gold color scheme, I wanted it to go along with it being her golden birthday.
Hunter had so much fun!! She was running around like crazy and loving on all the other babies. She LOVES babies, it's the sweetest thing ever. We made her a smash cake and she not interested in it AT ALL! We took some one year pictures a few days before her party and also had a smash cake, she wouldn't touch it. I thought it was some sort of fluke but nope! She was not a fan of the cake, but that's okay, I don't like cake either! We also had the CUTEST cookies from my friends at Two Sisters Cookies and y'all they taste sooo good! I stole the picture of the cookies in this post from their insta because I forgot to take a picture!!
 I decided to try my hand at a balloon garland and did some research on Pinterest of course! I bought this strip for creating balloon garlands and it made it so easy!! Honestly, the hardest part was blowing up all the balloon but luckily I had a pump which was a lifesaver! All the balloon are from Shindigz and they had so many colors to choose from. I love how all the pinks came together, it was exactly how I pictured it!
I truly had the best time at Hunter's birthday just spending time with our family and friends! It's been the best but quickest year of my life. Hunter is one lucky little girl to be surrounded by amazing people who love her so much. We are so blessed and are so thankful that y'all follow along on our journey as new parents! Now on to the fun part, pictures!! Thanks so much for reading!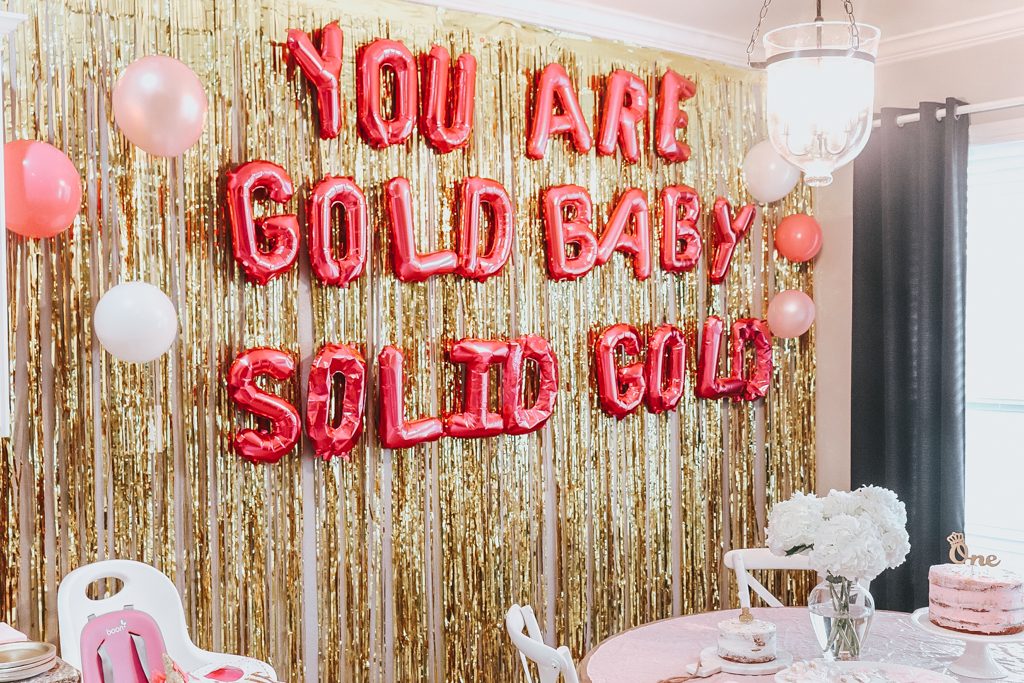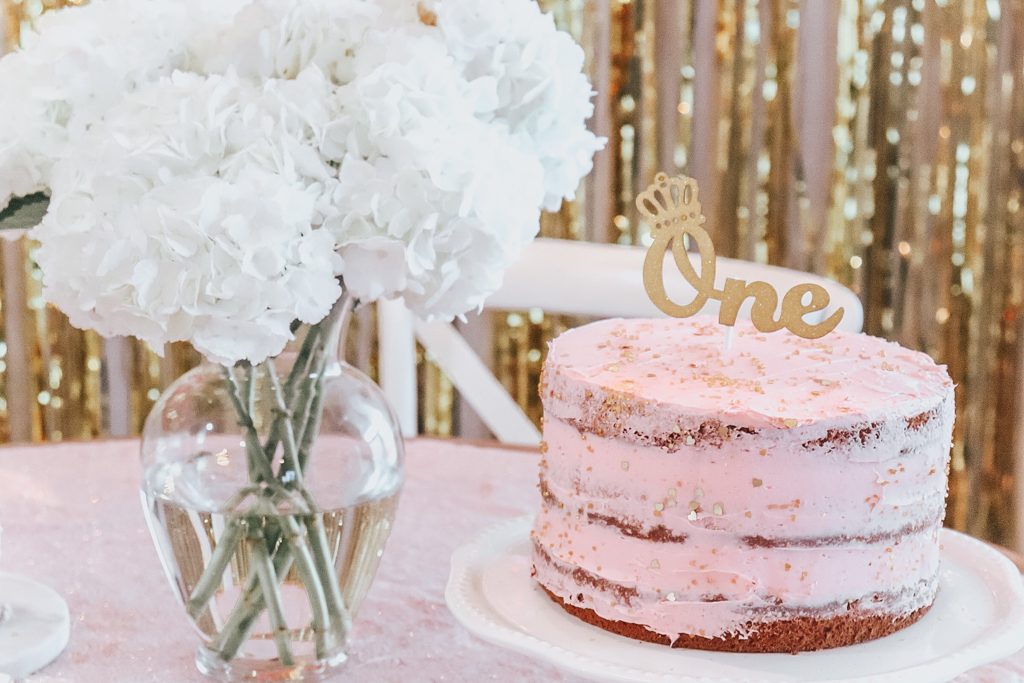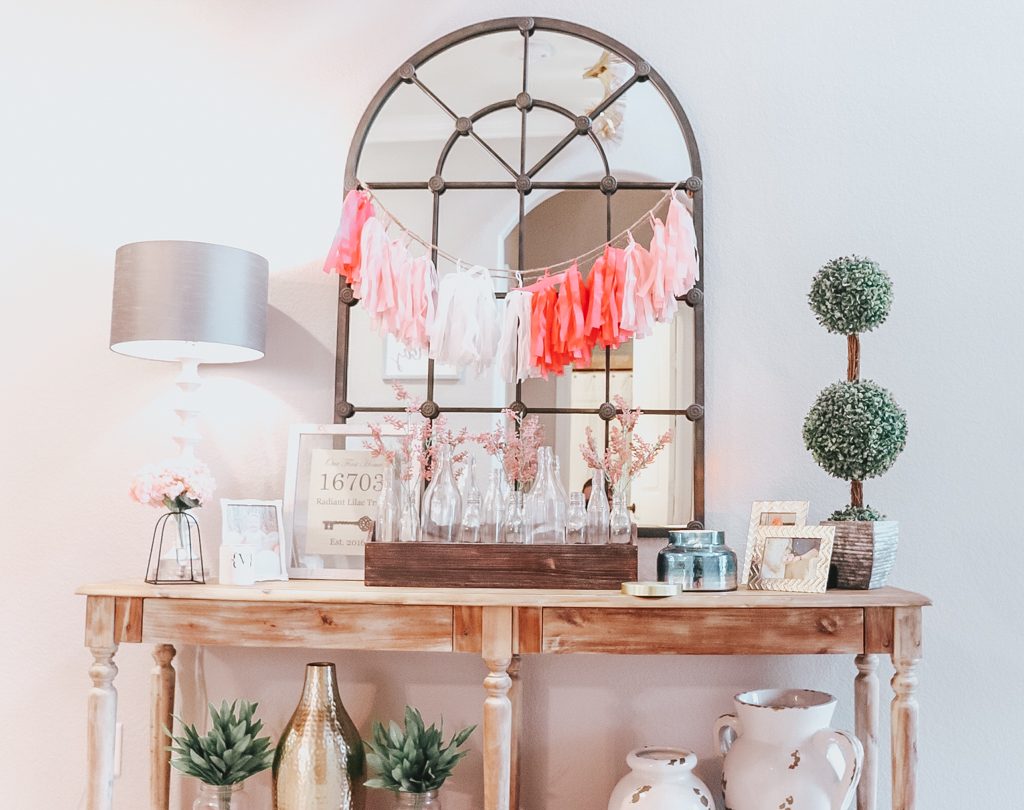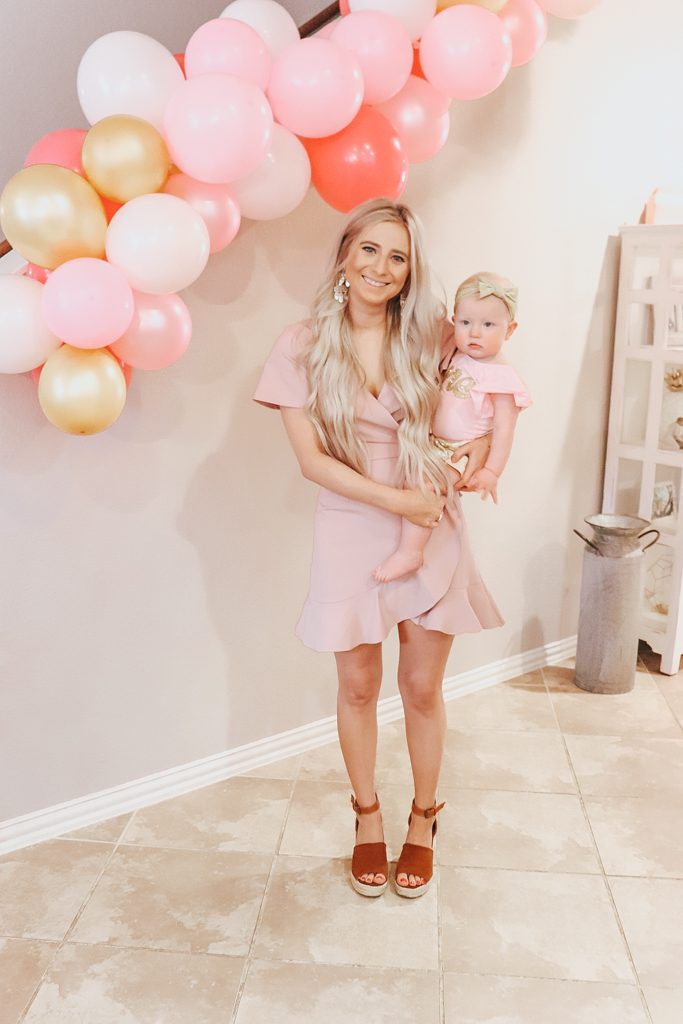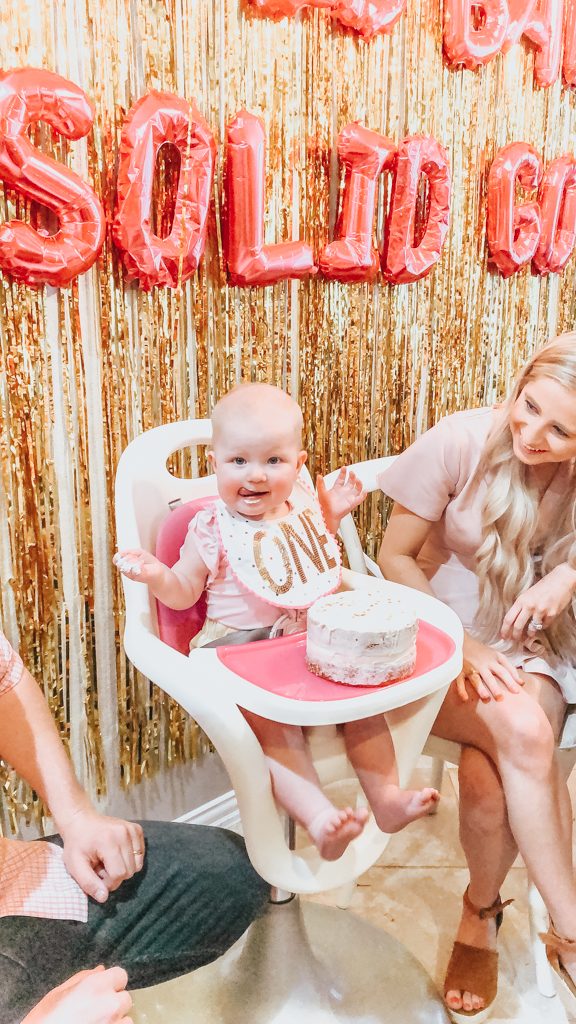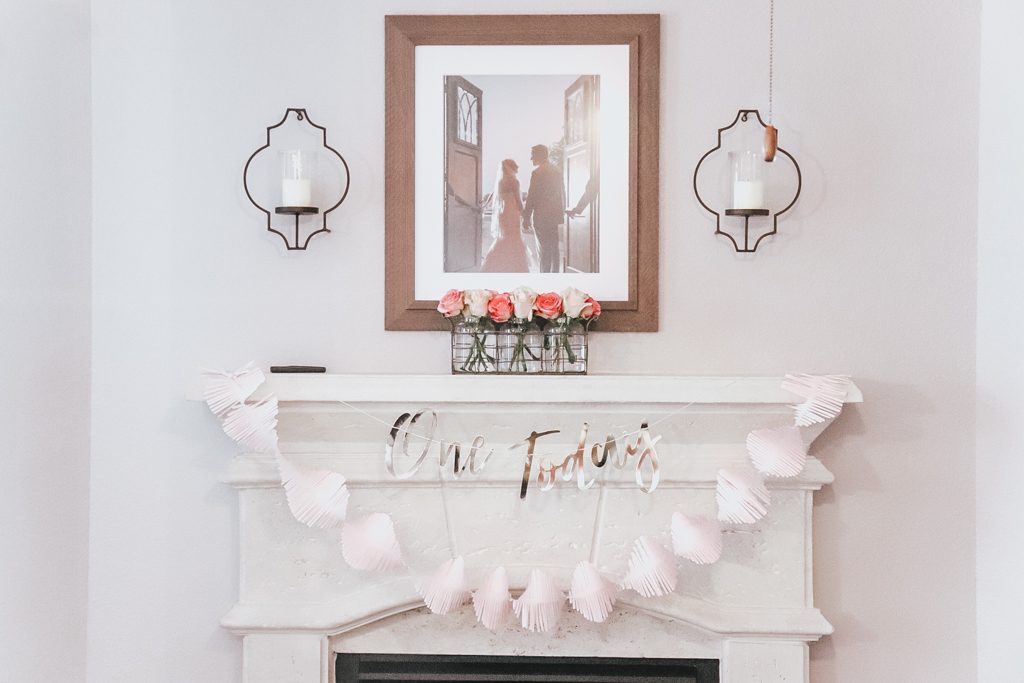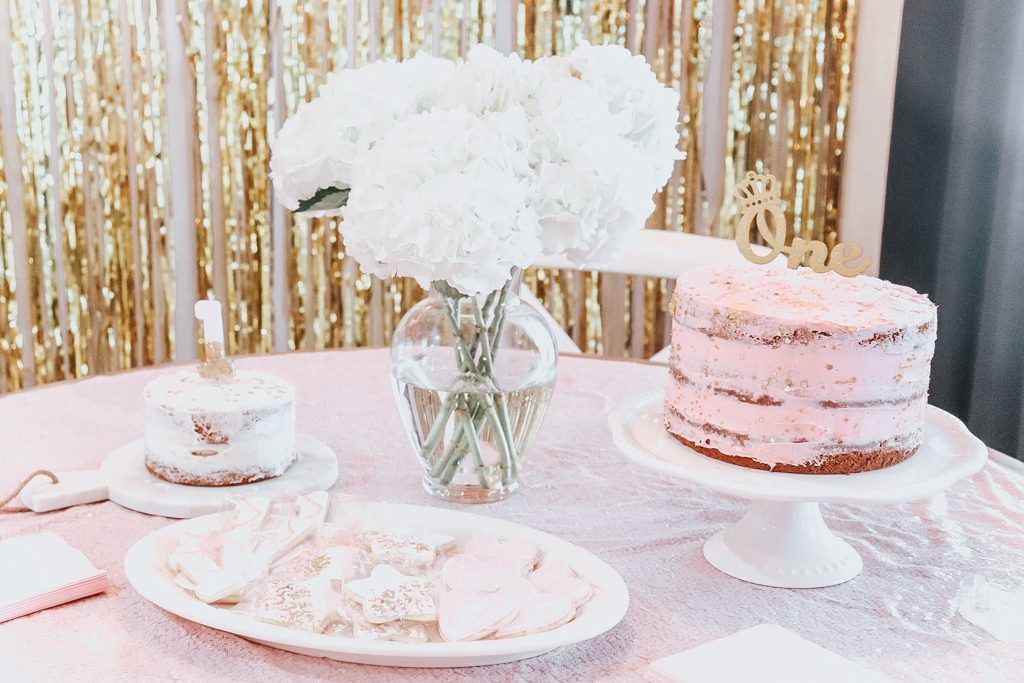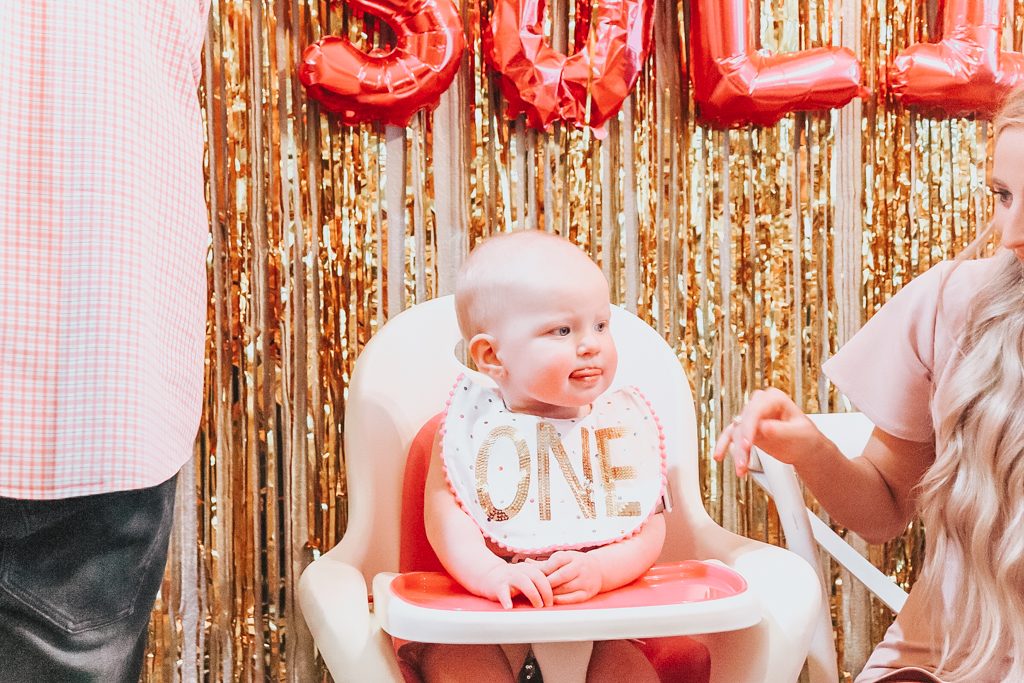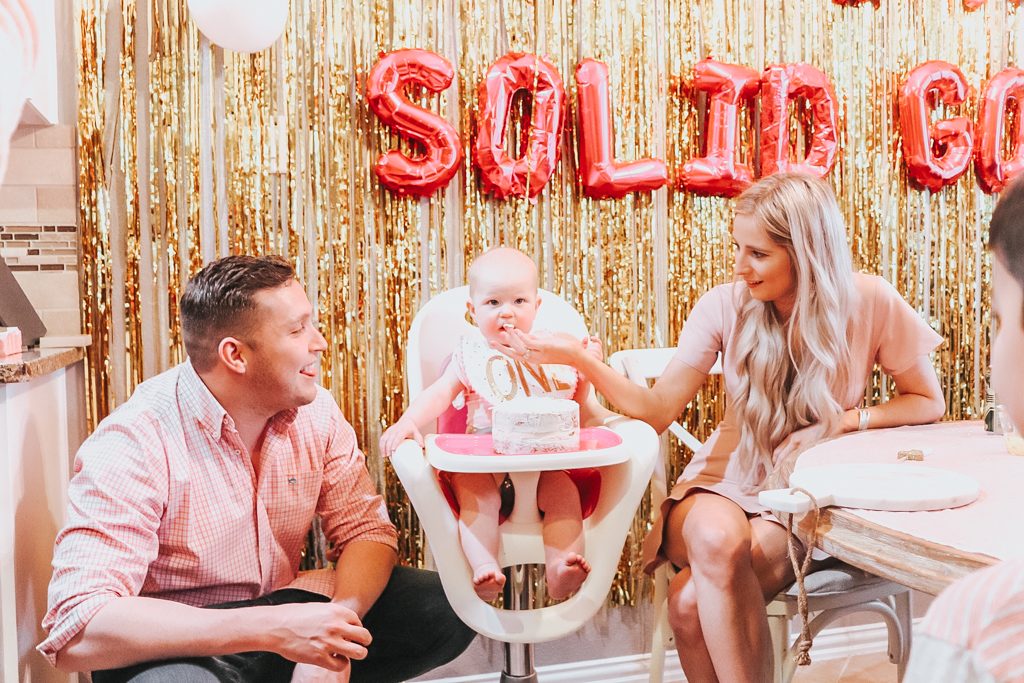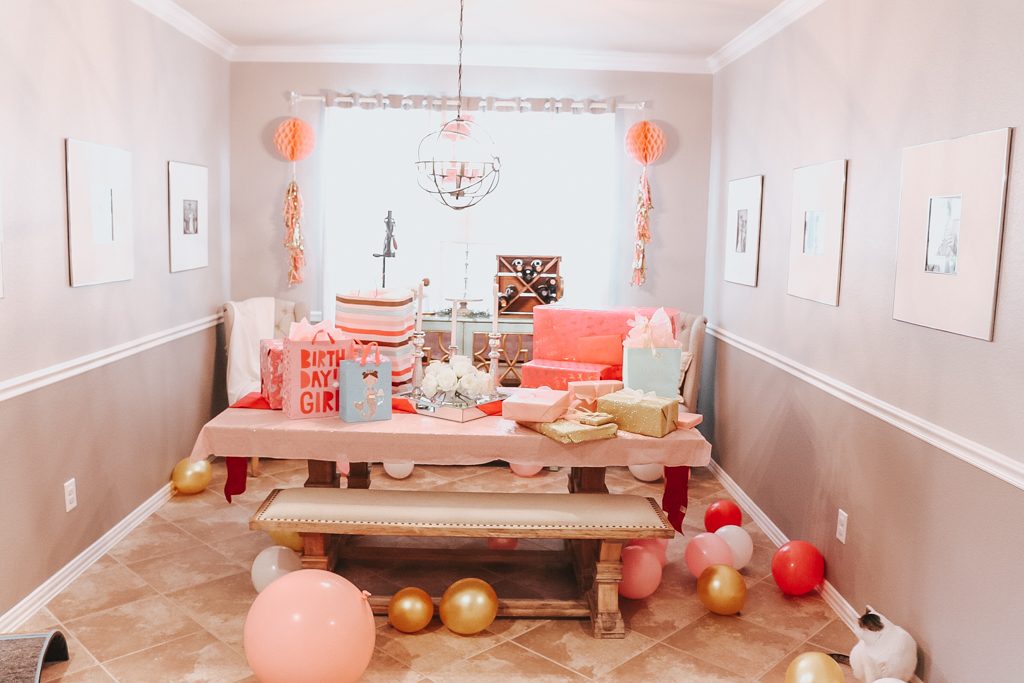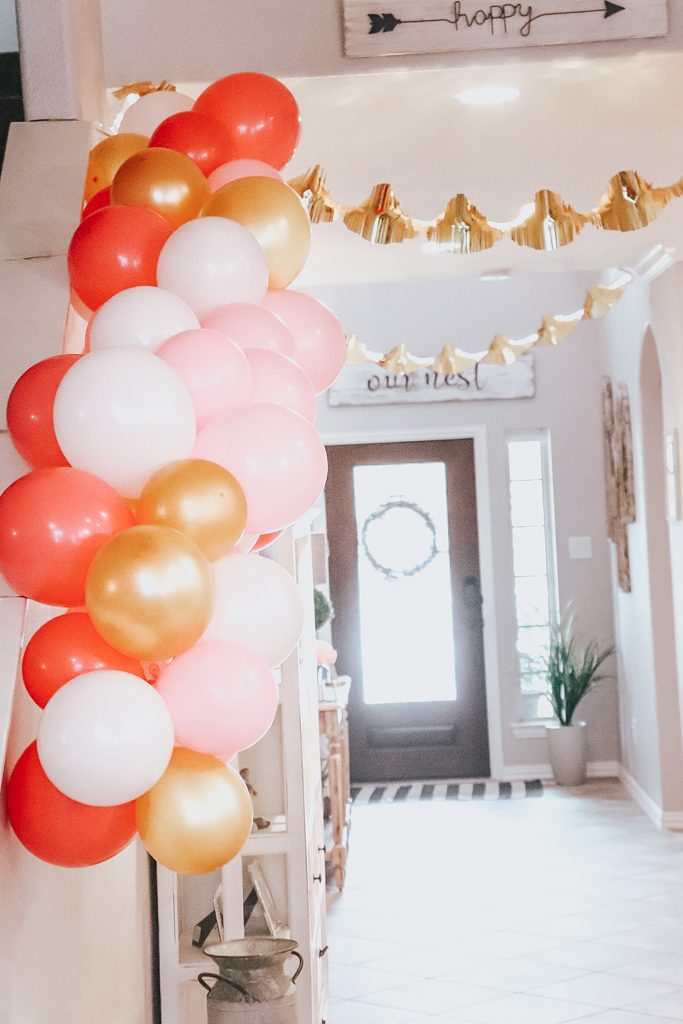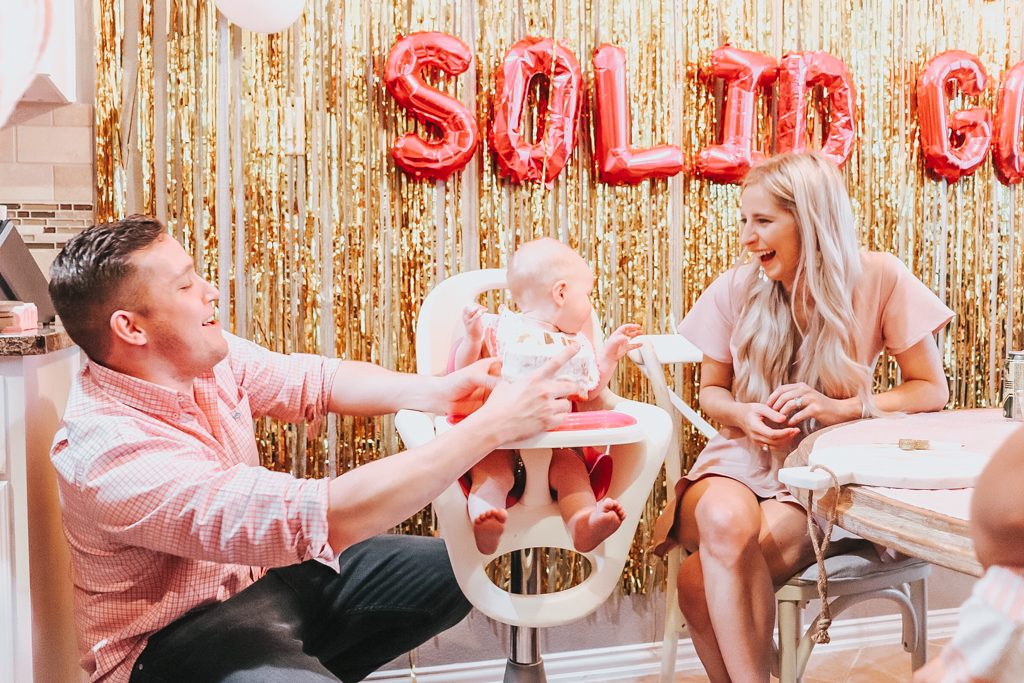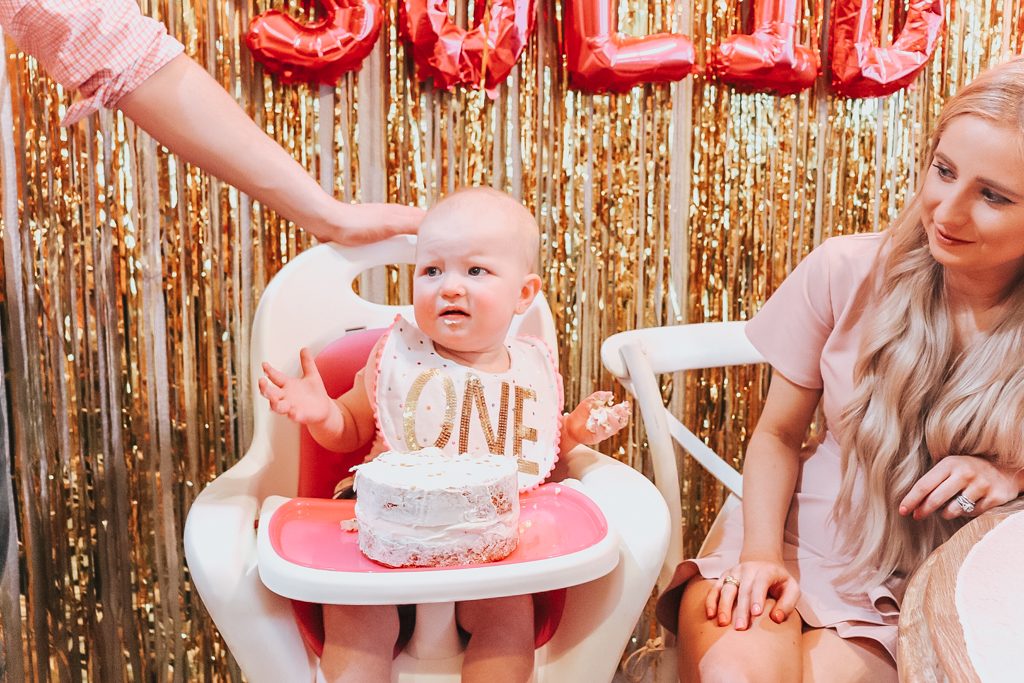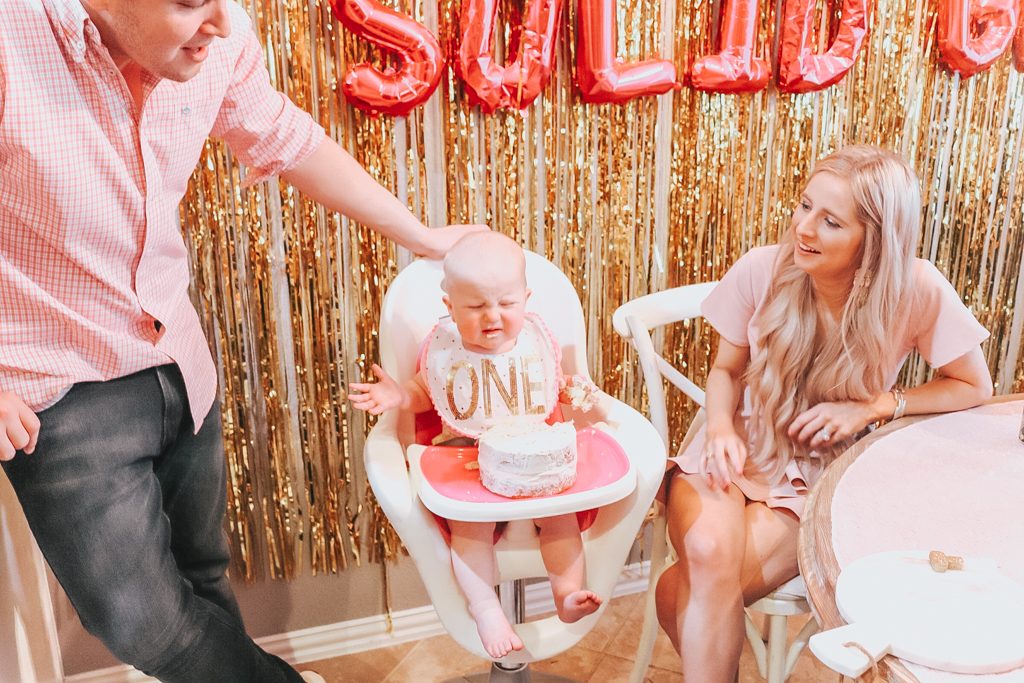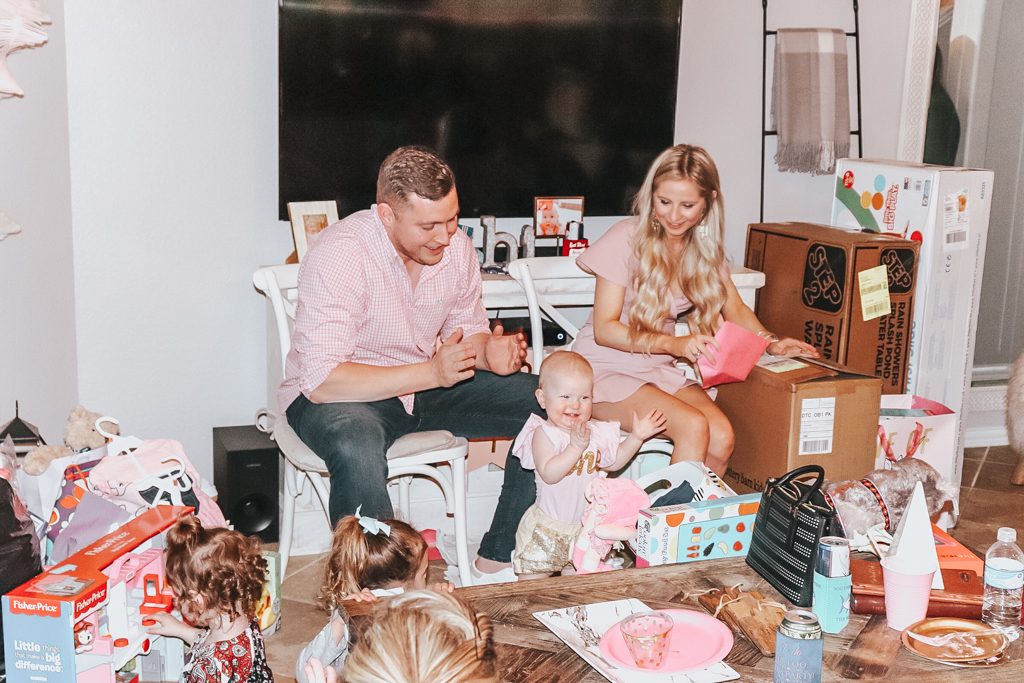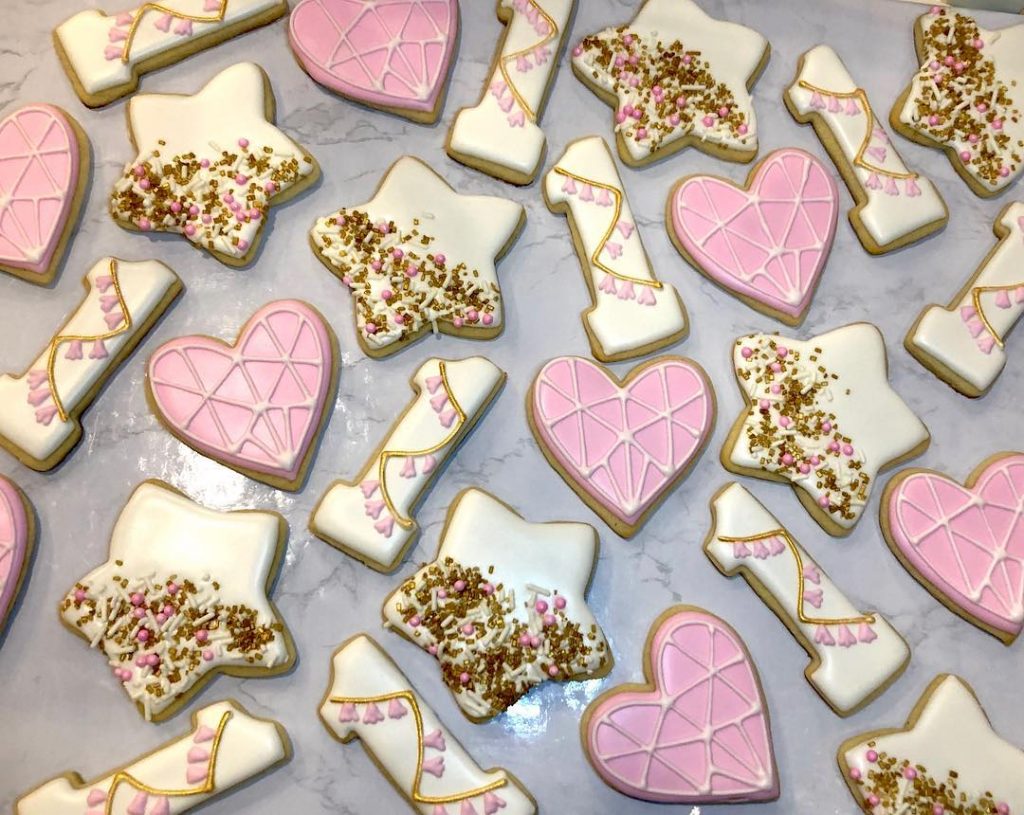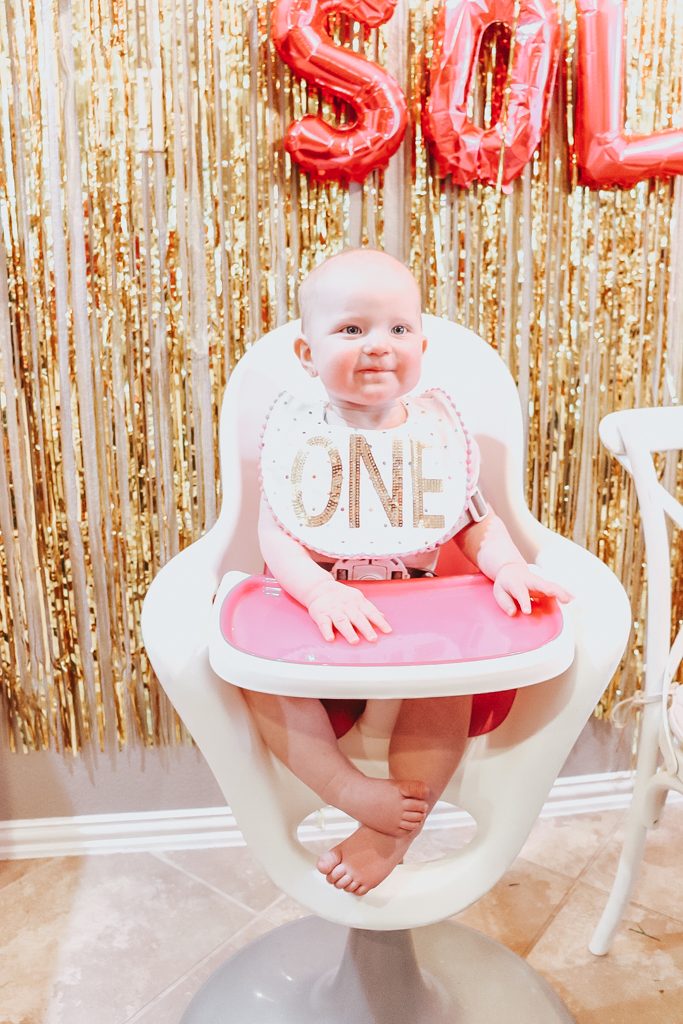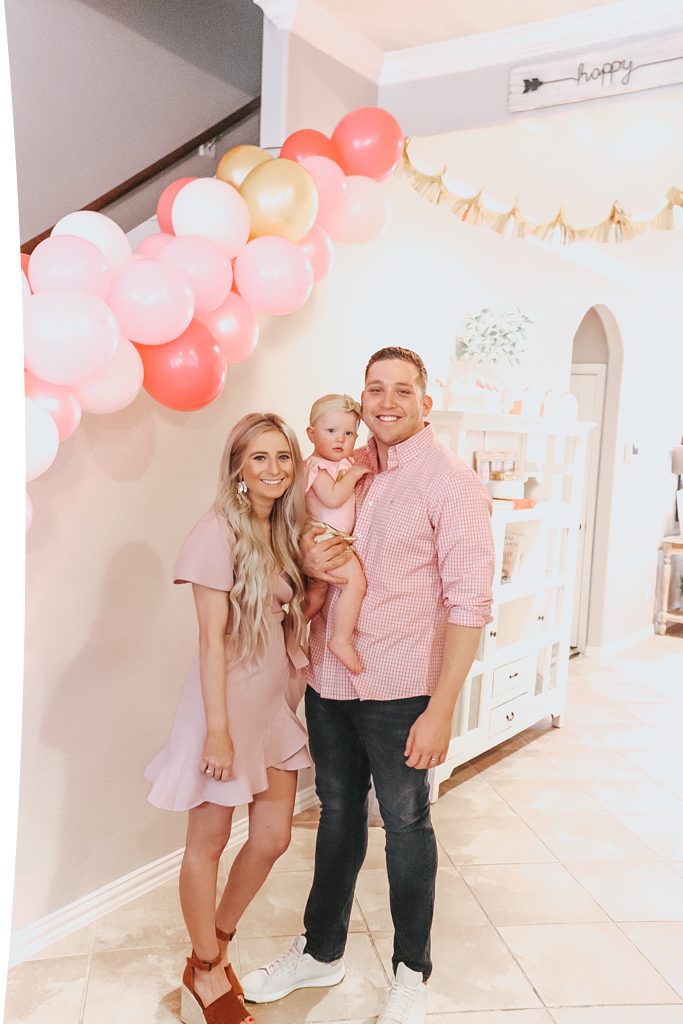 My Dress: Chicwish // Shoes: Old, Similar // Earrings: Kendra Scott // Hunter's Bib and Outfit: Freckles // Balloons and Yard Signs: Shindigz
---
Shop the Post