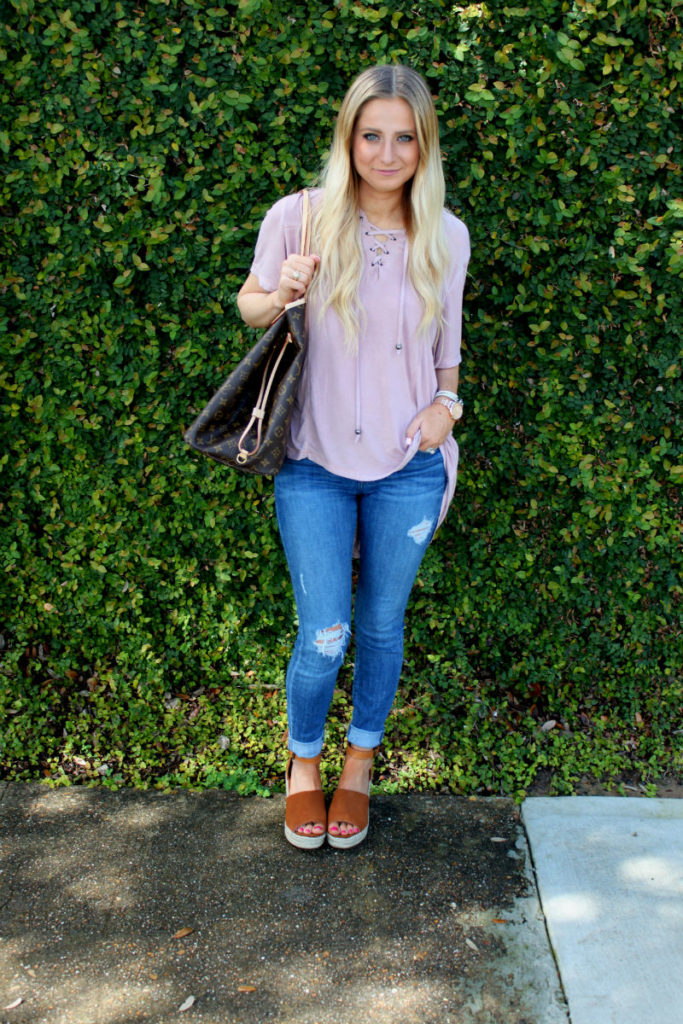 I have been wanting to start a blog for around a year now. I couldn't stop talking about it to my husband, Mason. He was so supportive and kept telling me to just go for it. The only problem was, what would I name my blog? I just sat on the idea of starting a blog and kept telling myself that it would just come to me.
A few months after I had been thinking about starting a blog, Mason and I began the home buying process. I always knew that when it was time to buy a home, I wanted to move back to the suburbs of Houston. Mason, on the other hand, wanted to experience life in the city. He wanted to move close to downtown Houston to be near all that city life has to offer. By city life, I think he mostly meant all the yummy restaurants that are close to downtown ????. Mason didn't really put up much of a fight on where we should live considering we ONLY looked at houses in the suburbs. I mean, a girl wants what a girl wants.
After looking at 3…. yes 3 houses, we put in an offer. Fast forward a few months, we were getting settled into our house and I started thinking about launching a blog again. I was still waiting for the light bulb to just suddenly go off and I would have a blog name. One day while I was working, it happened, the idea finally came to me. I mean besides the obvious that I am indeed Blonde, I was so insistent that we lived in the suburbs. The name just felt like me and I couldn't believe that I hadn't thought of it earlier. I'm so glad that I waited for the blog name that was perfect for me and even more glad that I'm a Blonde in the Burbs.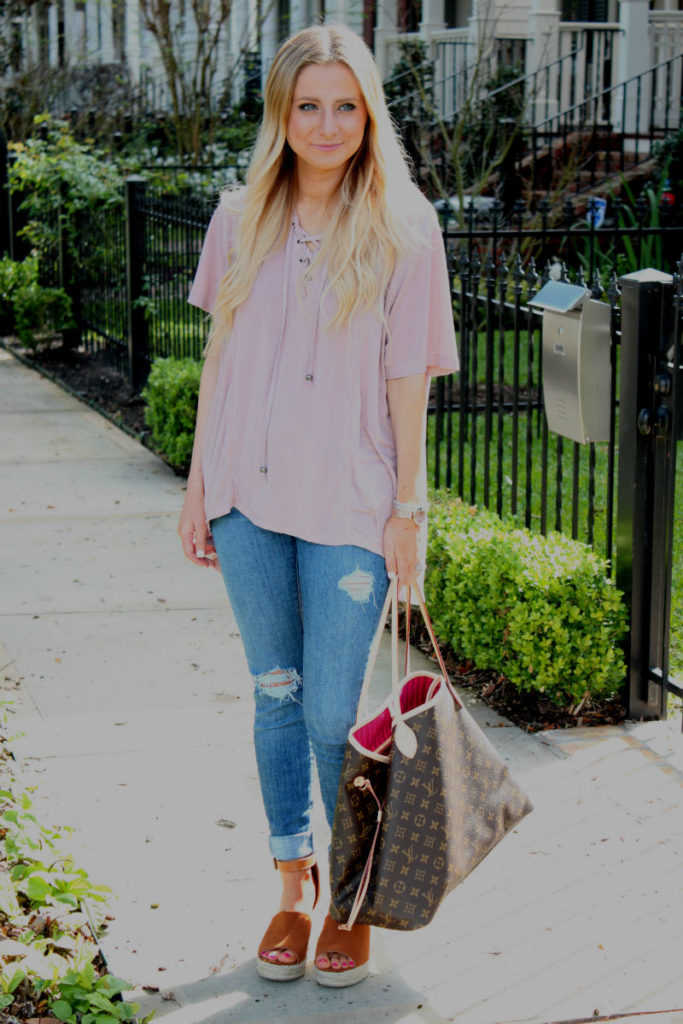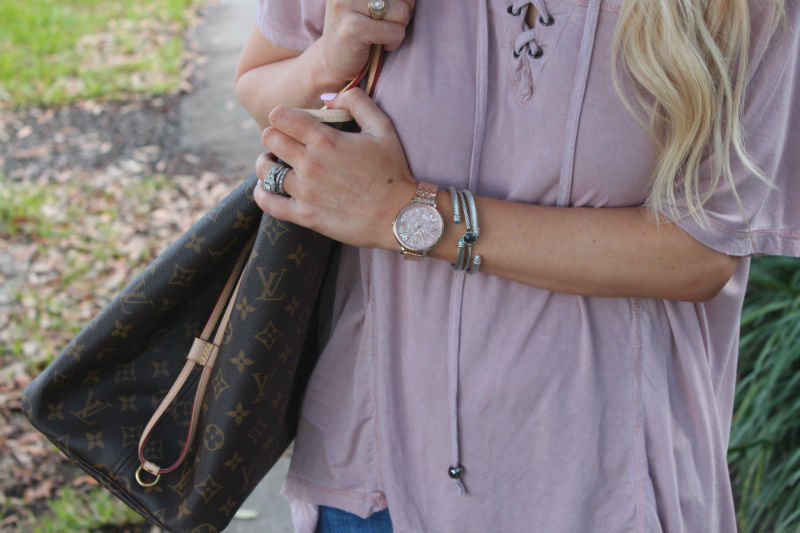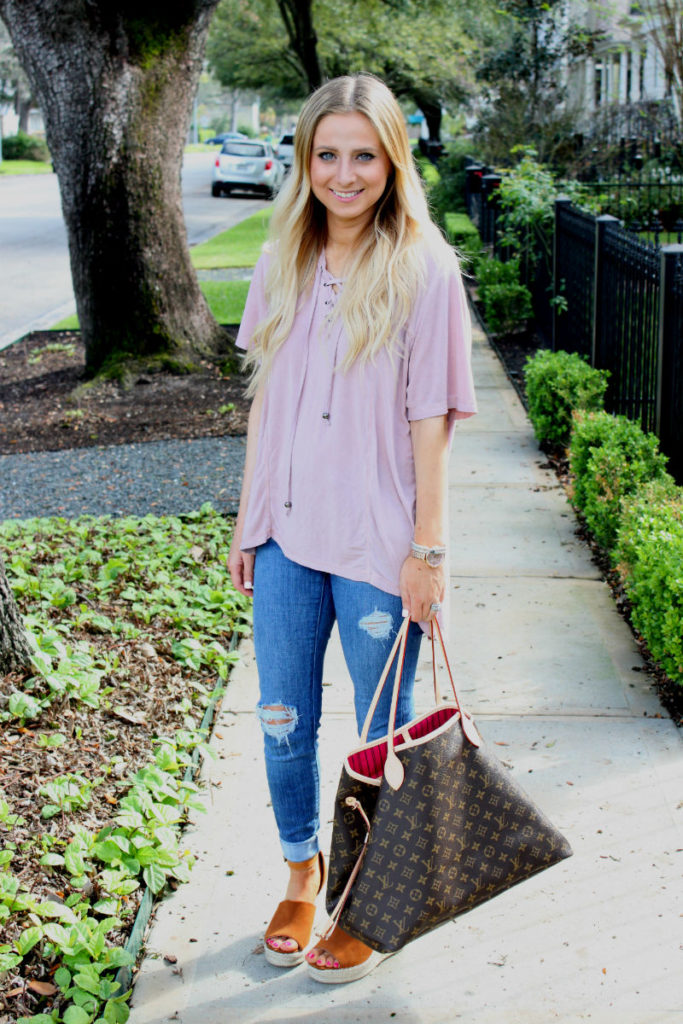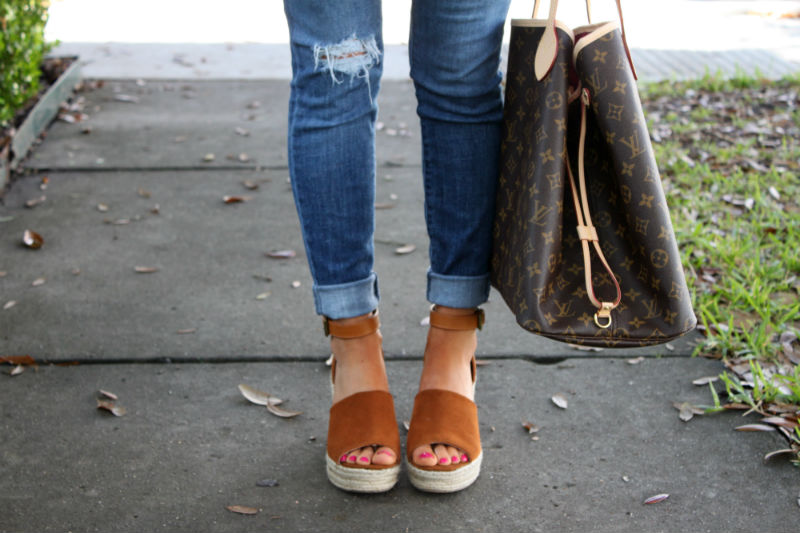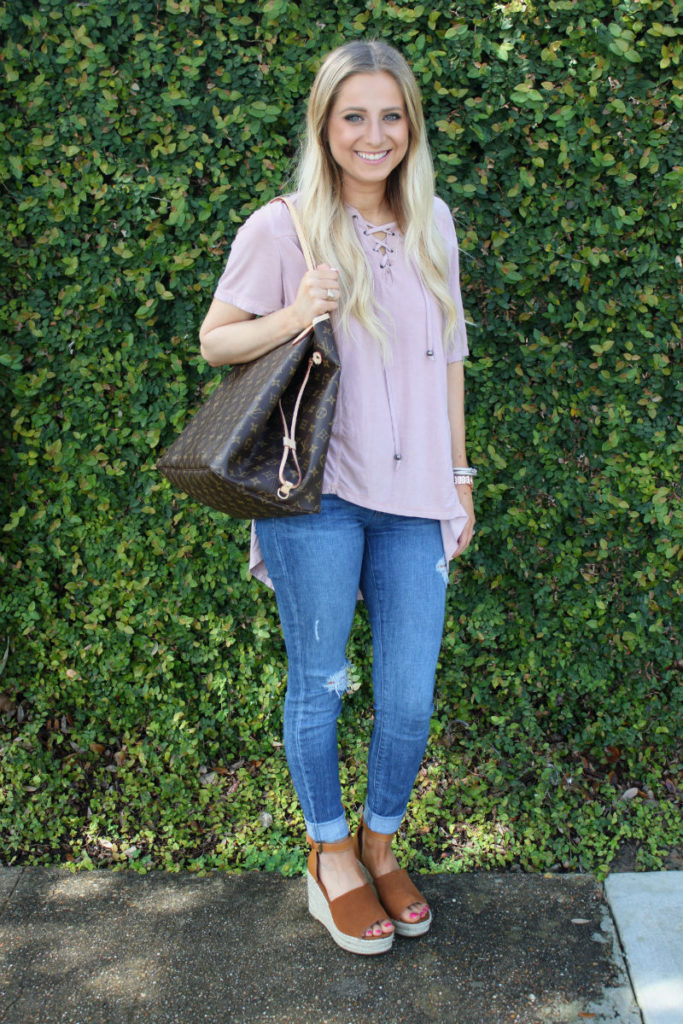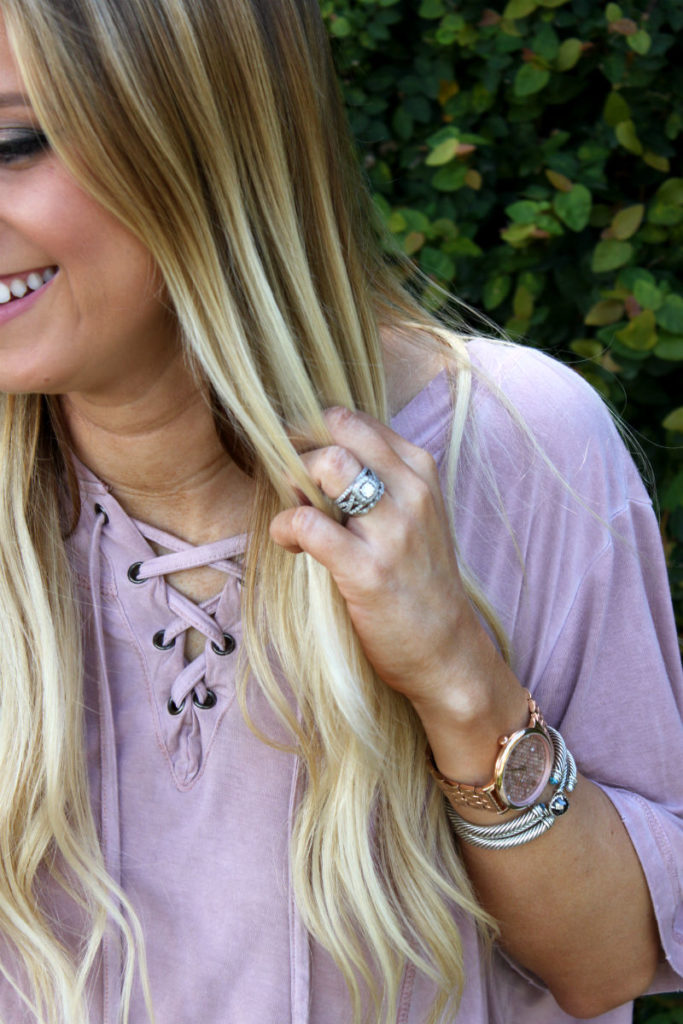 Top: (Sold Out) Similar // Denim: Impressions // Shoes: Steve Madden // Bag: Louis Vuitton //
Watch: (Old) Similar // Lipstick: Baci
---
Shop the Post