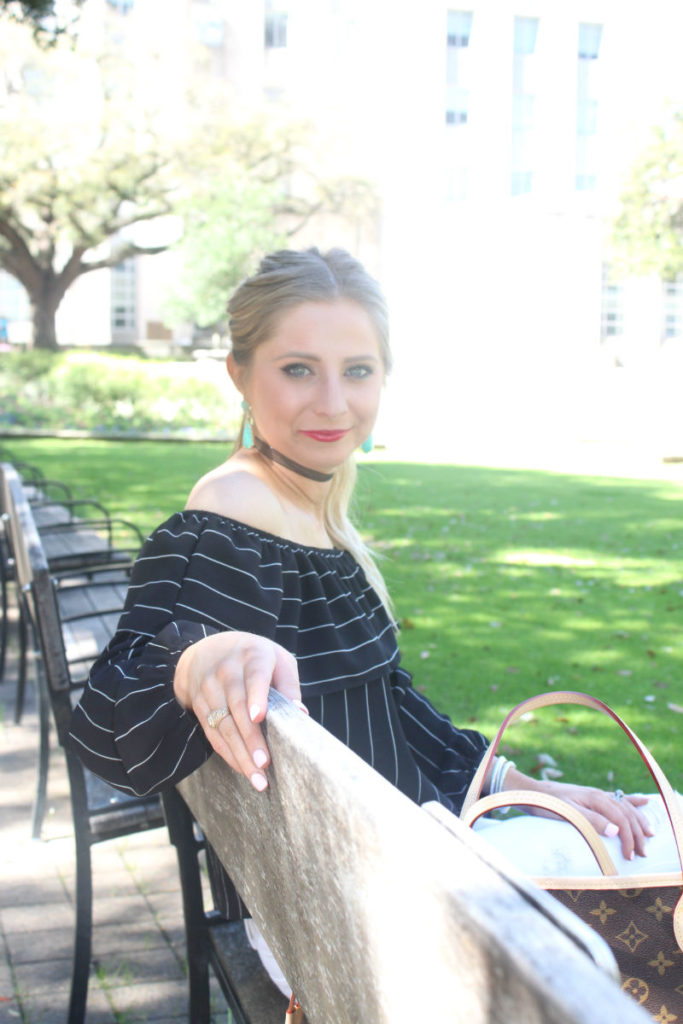 Happy Friday! Spring has made an appearance in Houston! I really hope that it stays but knowing Houston weather, it probably won't. I was so excited about the warmer temperatures and beautiful weather. I'm not a fan of cold weather and get cold when it's 60 degrees outside. #HoustonGirlProbs I think one of my favorite things about Spring is breaking out my white jeans! Springtime and white jeans go together like me and Chick-Fil-A. ???? I love the versatility of white, you can pair anything with it! You will definitely be seeing a lot more of these jeans so I apologize in advance. I'm a sucker for distressed denim and these are no exception.
I love casual looks that can also transition into the evening. Don't get me wrong, I live in casual tees because who doesn't? Lazy girl central right here. I want an outfit that I can put on in the morning and not feel like I need to change before going out for dinner. I like to describe this type of attire as semi-casual, is that even a thing? I don't know but I'm making it a thing. This top is perfect because you can throw up some cute earrings and dress it up. I'm all about exchanging something small in an outfit and changing the look.
Where do I even start with this off the shoulder top or even just off the shoulder shirts in general? I have a serious growing obsession with off the shoulder clothing, if it is off the shoulder then I want to buy it. I recently got a few packages from my online shopping hauls and I realized almost everything was off the shoulder, oops. I didn't even realize that I was buying so many but I have no regrets. I really don't think you can go wrong with anything that shows a little shoulder. I'll also link my other favorite off the shoulder tops. Thanks so much for reading!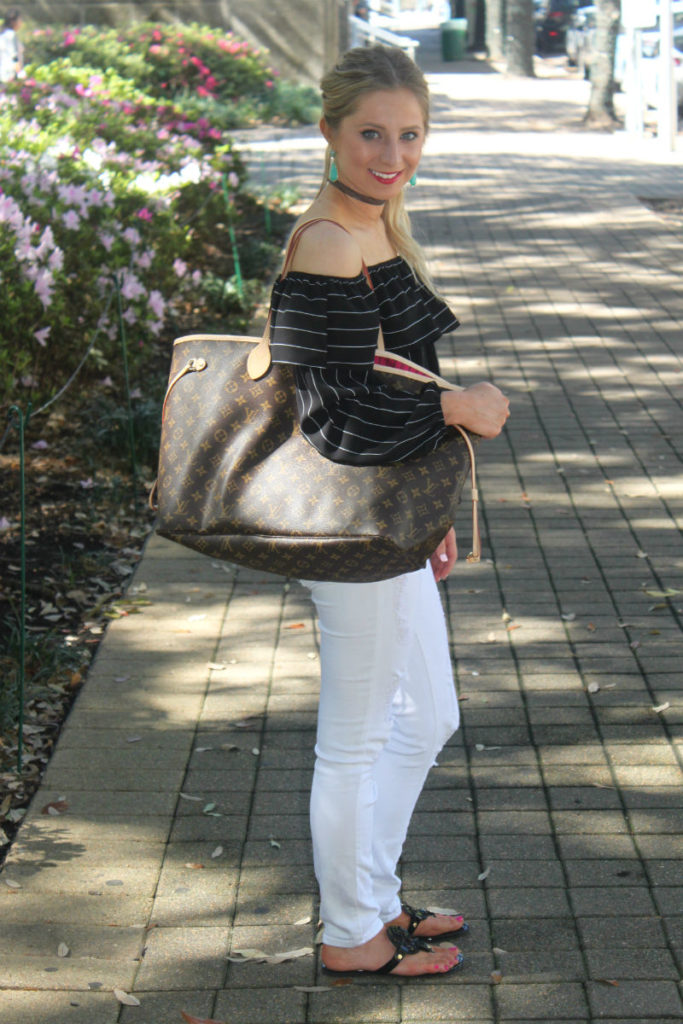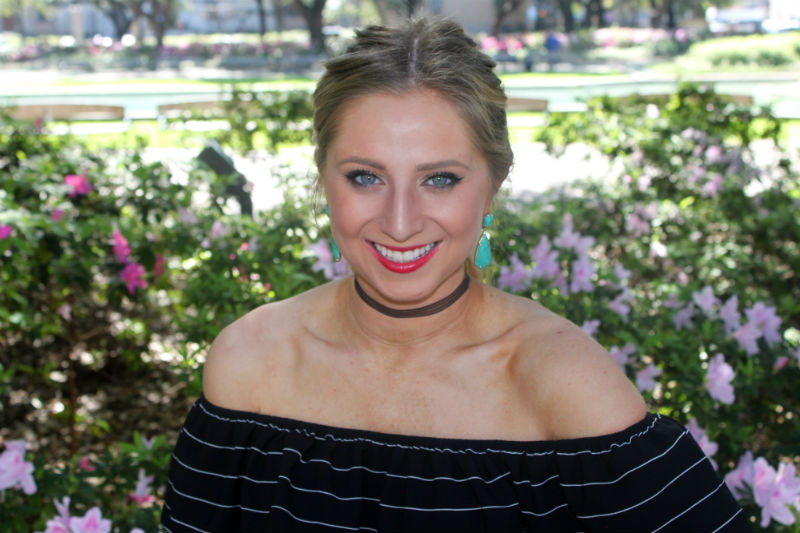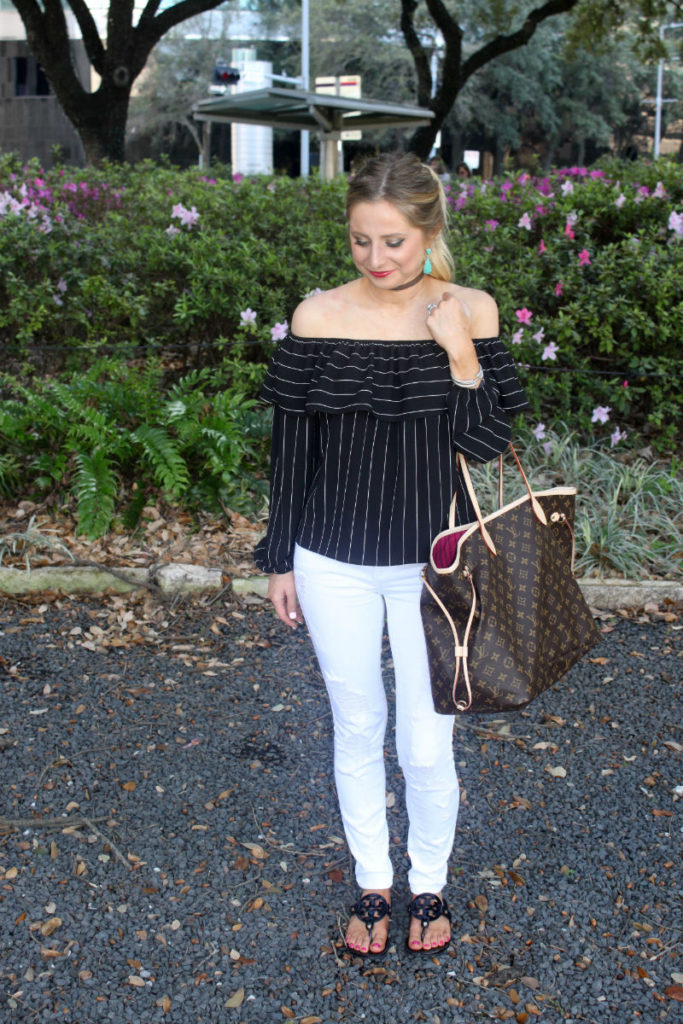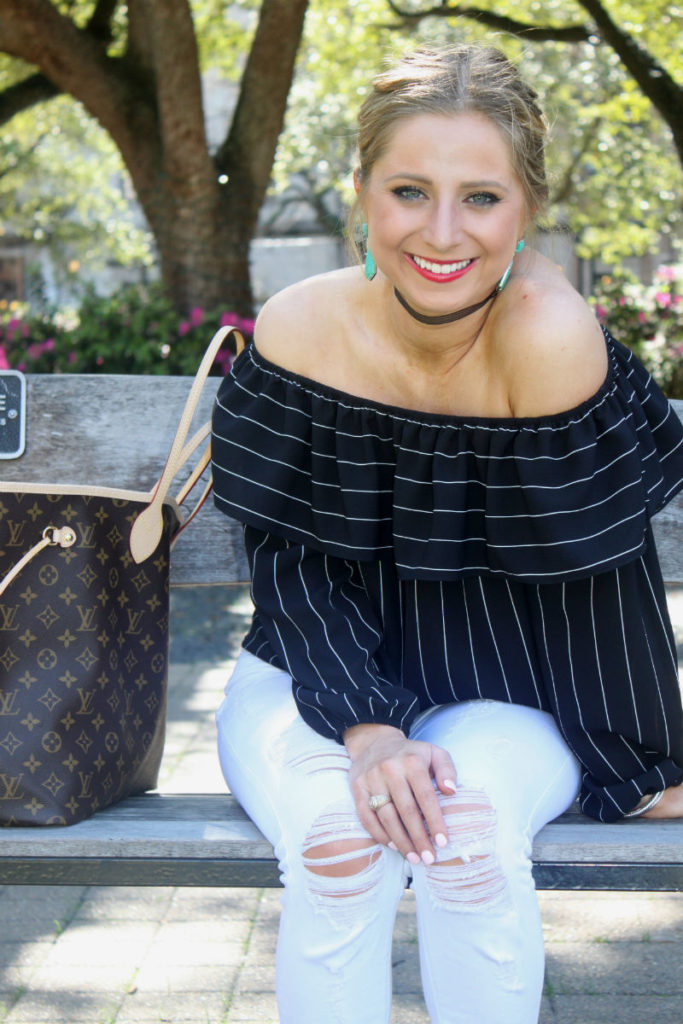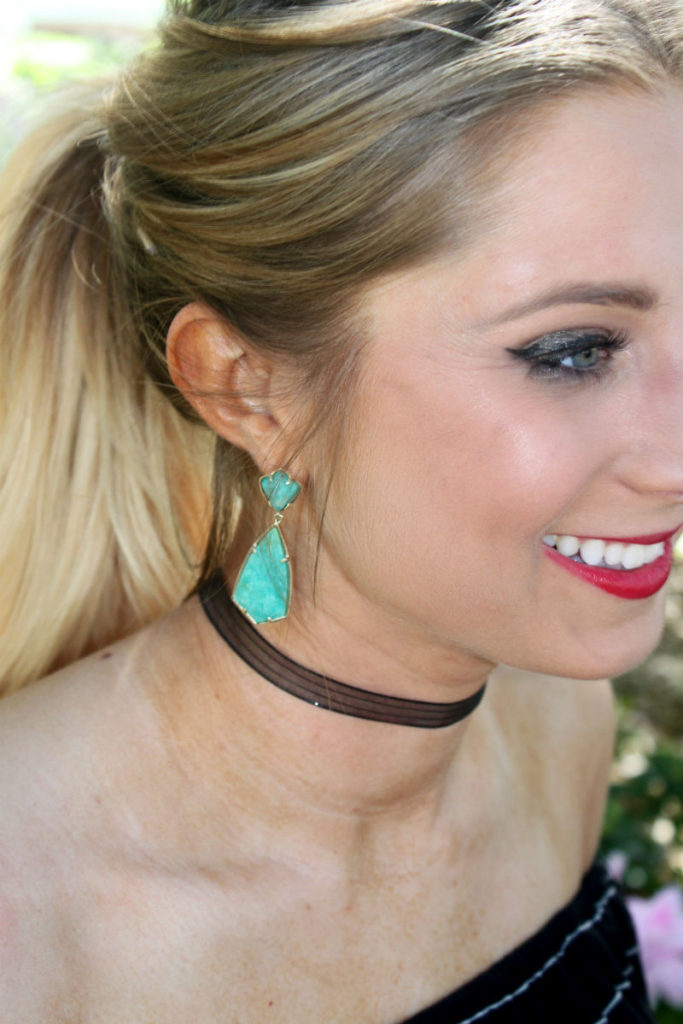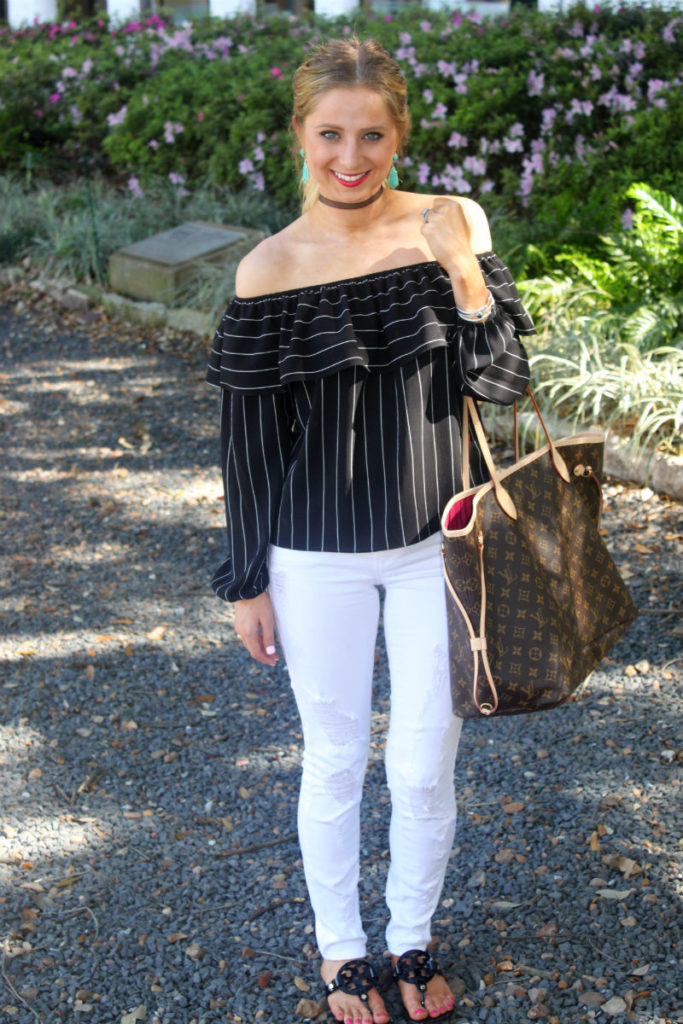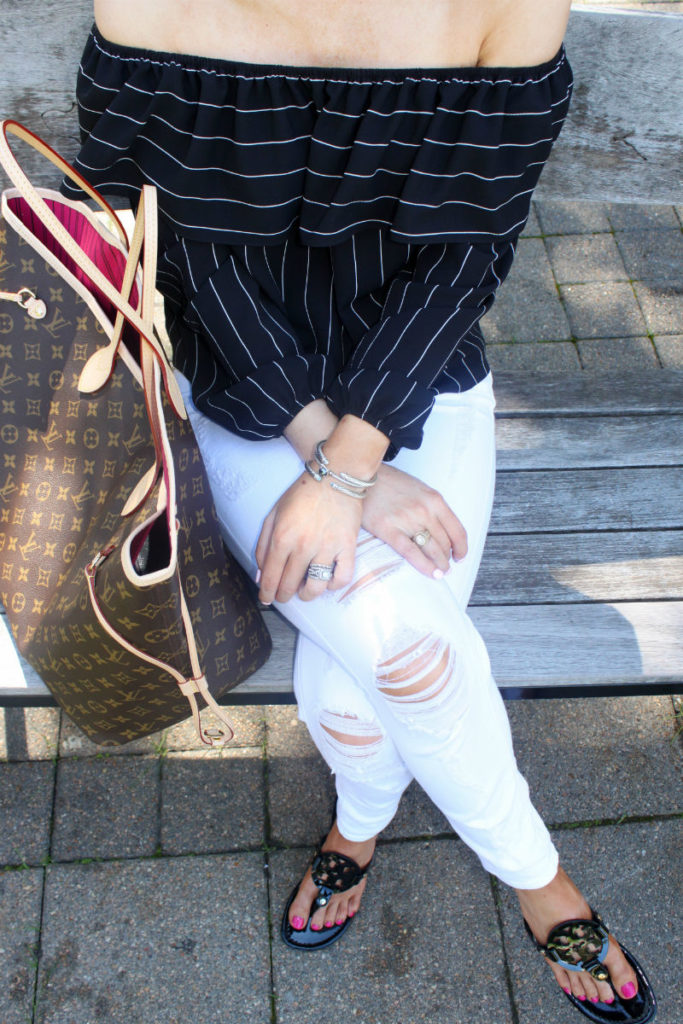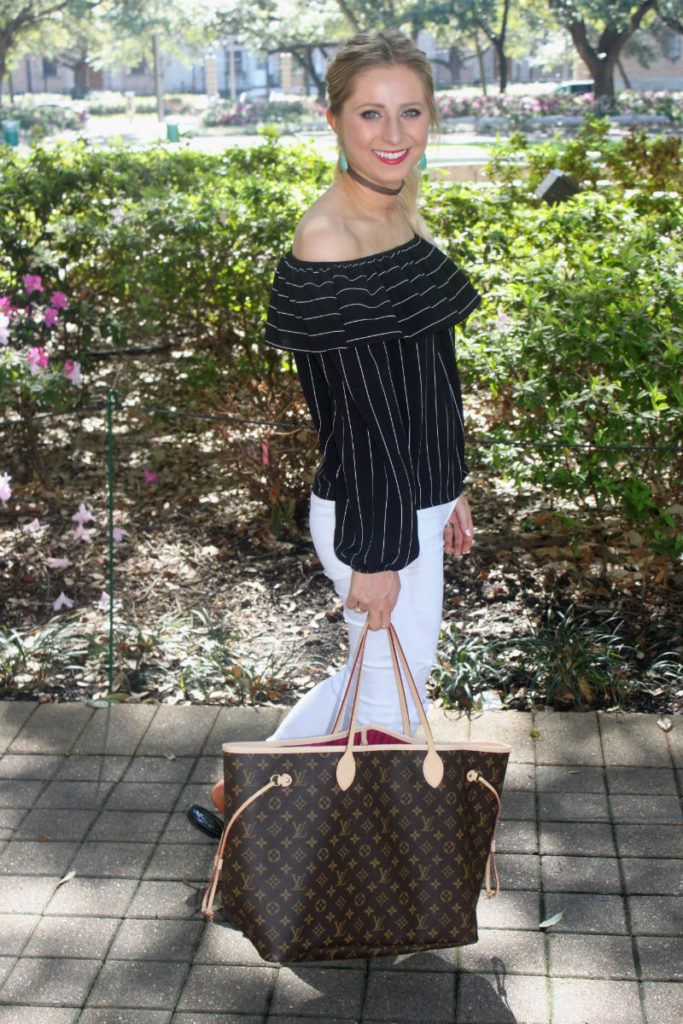 Top: (Sold Out) Similar // Jeans: (Sold Out) Similar // Shoes: Tory Burch // Bag: Louis Vuitton
Earrings: (Old) Similar // Choker: Forever 21
---
Shop the Post
---
Other Favorite Off the Shoulder Tops