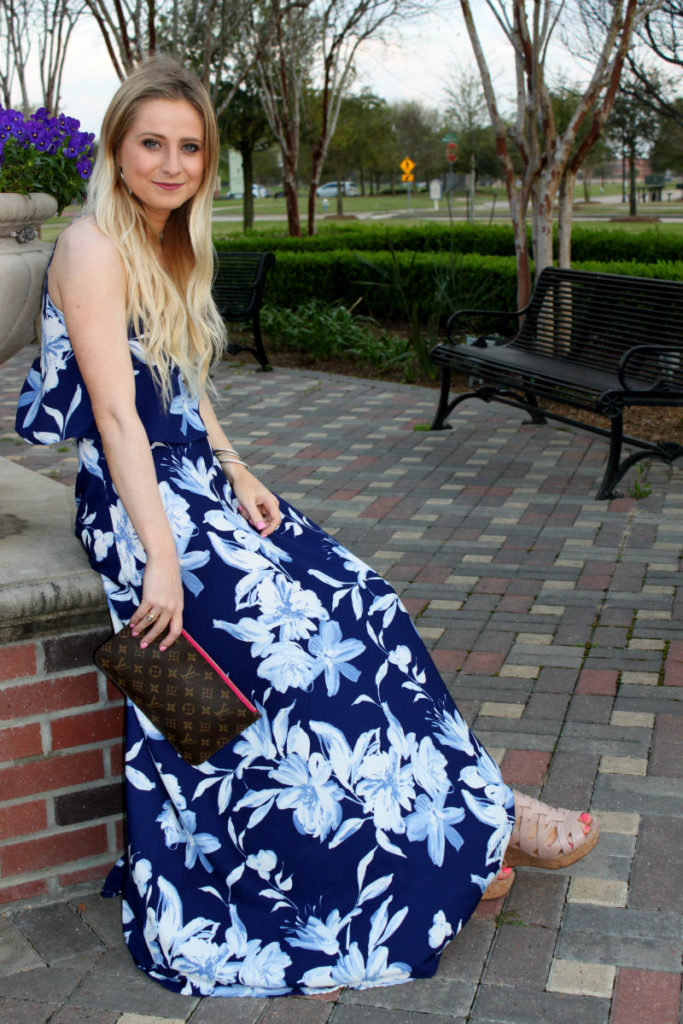 It's the beginning of wedding season AKA the second most wonderful time of the year. There is just something that I love about weddings besides the yummy food and open bars. I know you were thinking the same thing. ???? I love getting to see friends that I haven't seen in awhile and just having a blast. Ever since my own wedding, I am so emotional at weddings. When they open the doors for the bride to walk down the aisle, I cry. When the groom sees his bride for the first time, I cry. During the Father Daughter dance, I cry. Weddings pull at my heart strings y'all. I just love them so much. However, the worst thing about weddings is WHAT DO I WEAR? It's even harder when its a Spring wedding. It's impossible to predict the weather in Spring especially in Texas, it's 80 one day and 60 the next. How can I work with that? The perfect compromise is a maxi dress.
First of all, I saw this dress and absolutely fell in love. (This is actually a two piece dress but I'm petite so it's hard to tell) This dress is so cute and extremely flattering because the skirt is high waisted. Give me all the high waisted two piece dresses and I could never buy any more clothes. Okay probably definitely not true but you get the point. I always gravitate towards blue dresses, shirts, rompers.. this list goes on, I just love blue. I really believe that blue looks good on everyone. Floral prints are perfect for Spring. I wish I could say that all floral prints held a place in my heart but that is definitely not the case. Some floral prints look more like a table cloth than a cute piece of clothing. Finding the perfect floral print maxi dress can sometimes be a difficult task but when you find that perfect one, it makes the hours of online browsing totally worth it. For me, this one was perfect because the large print offers some dimension to the dress without being overbearing and more often than not that balance is hard to come by.
What is your favorite thing to wear to Spring Weddings? Maxi dresses are definitely at the top of my list. I'll link some more of my favorites and I hope you love them too! Thanks so much for reading!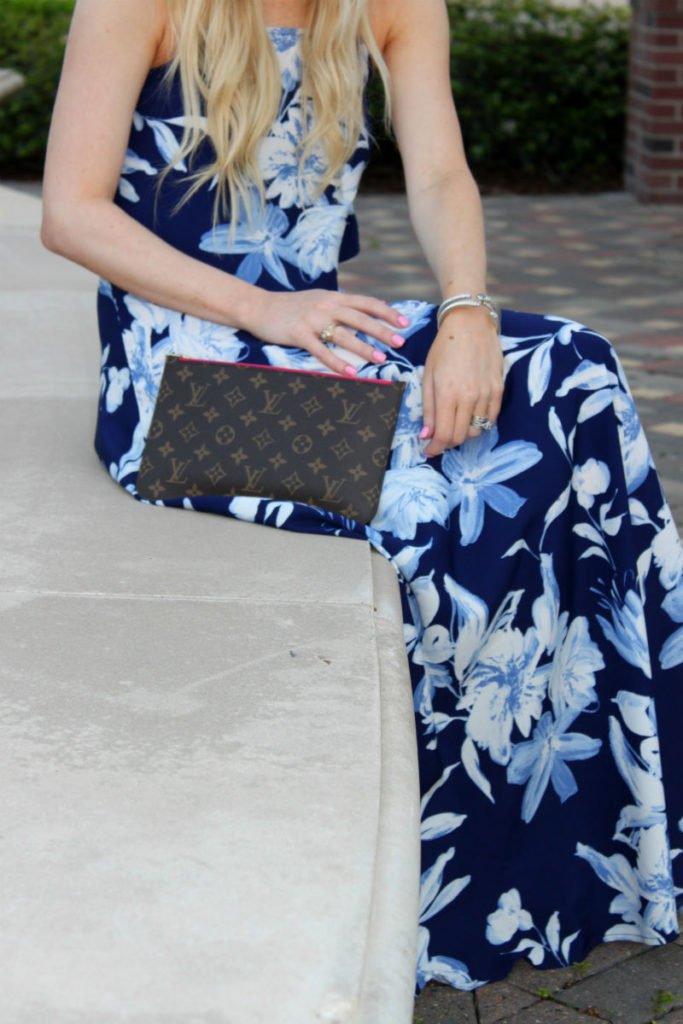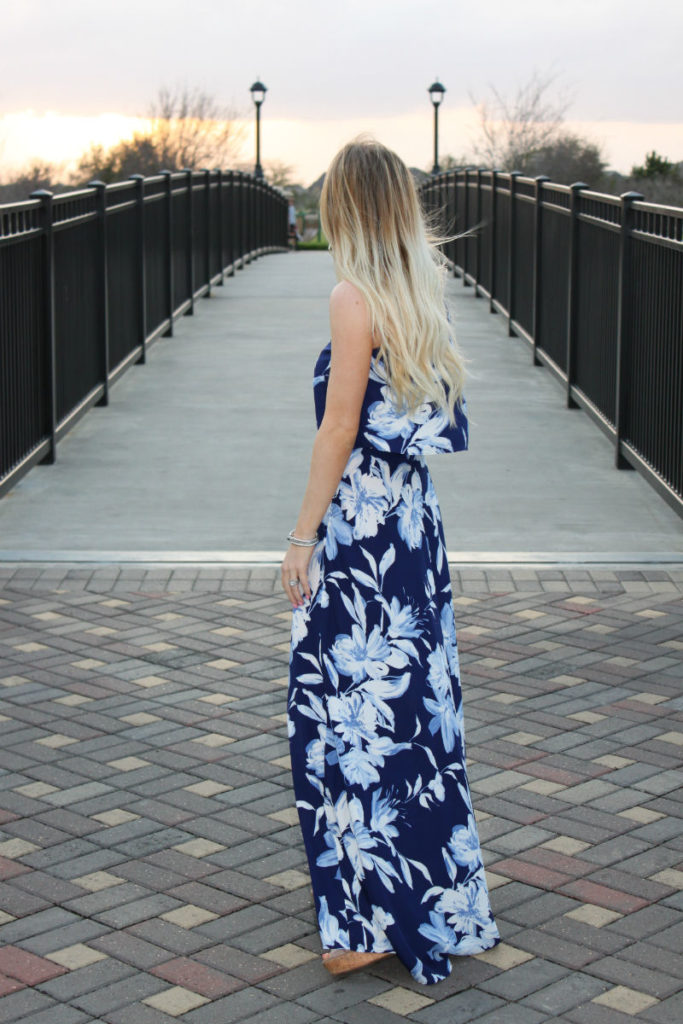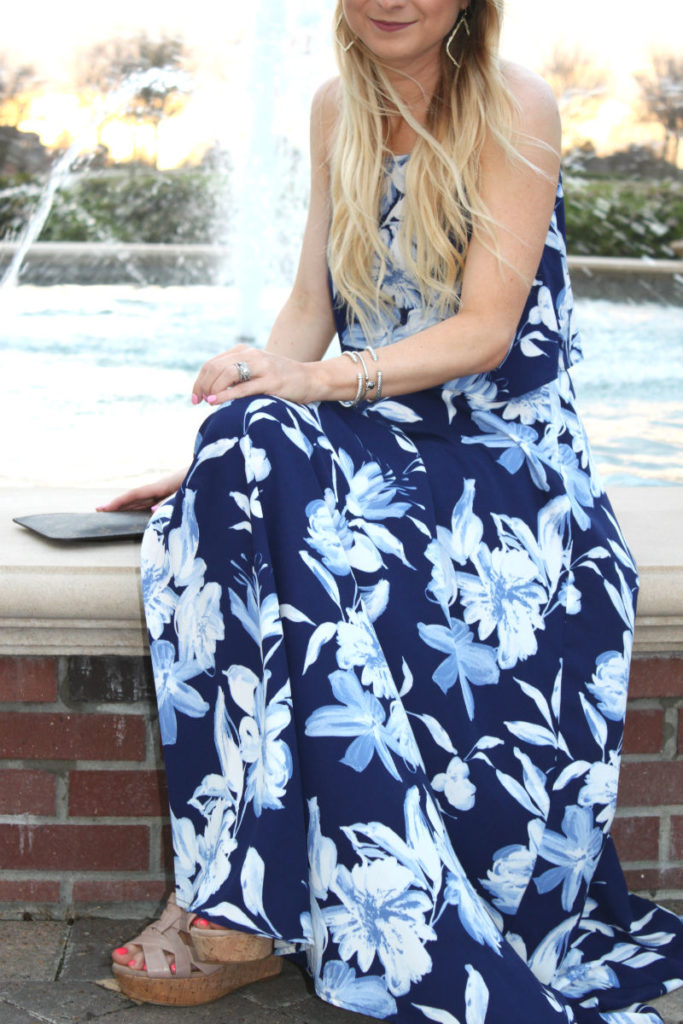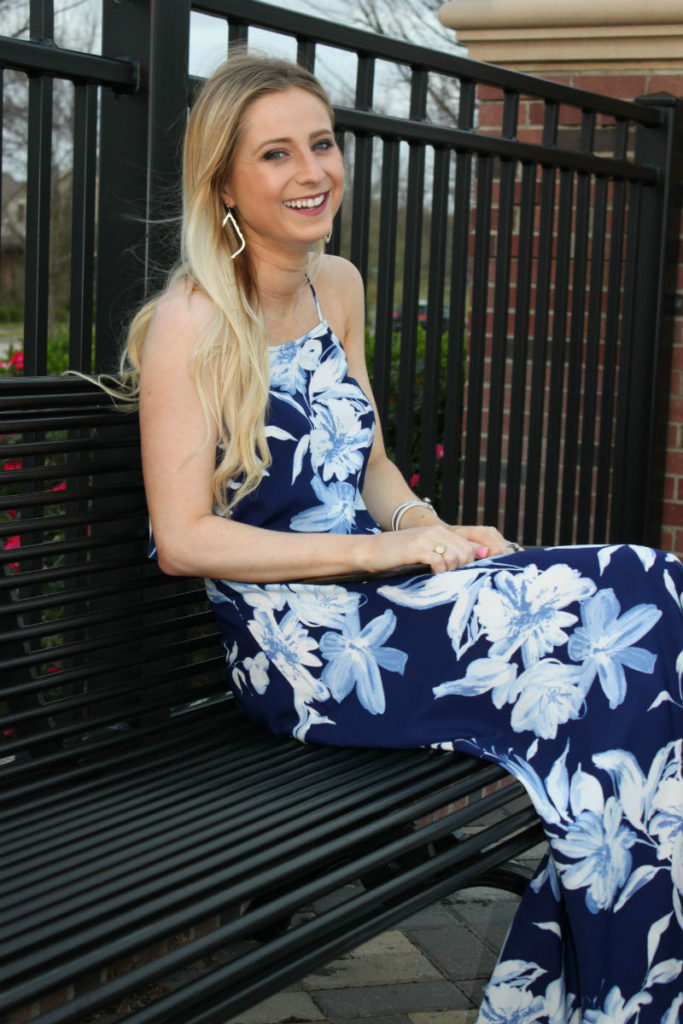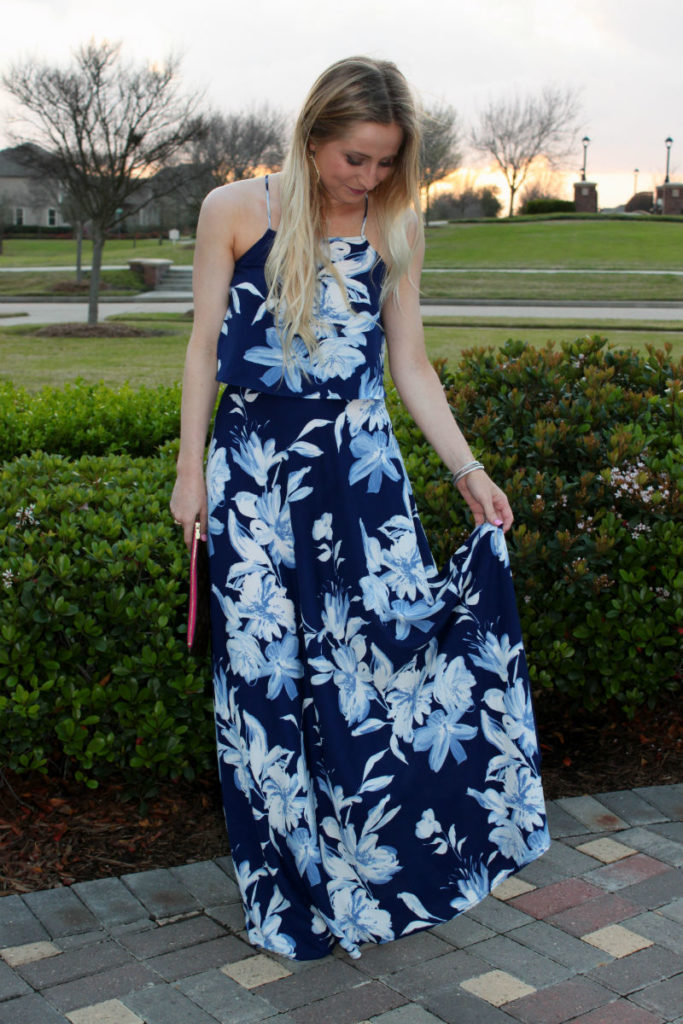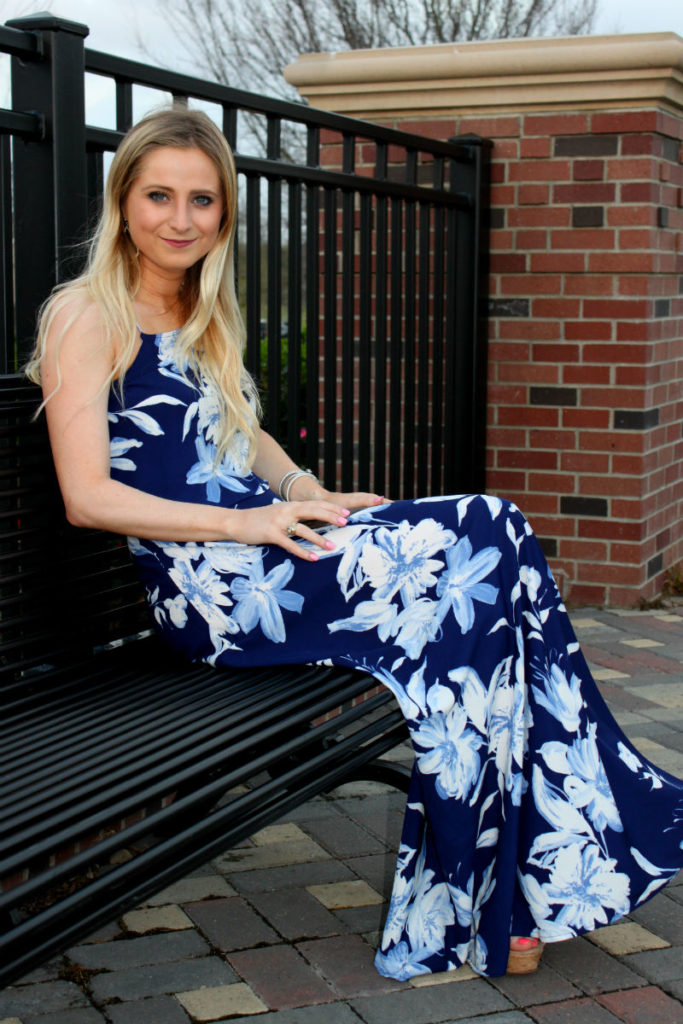 Dress: LuLu's // Shoes: (Old) Similar // Earrings: Kendra Scott // Lipstick: Patina
---
Shop the Post
---
Favorite Spring Wedding Attire