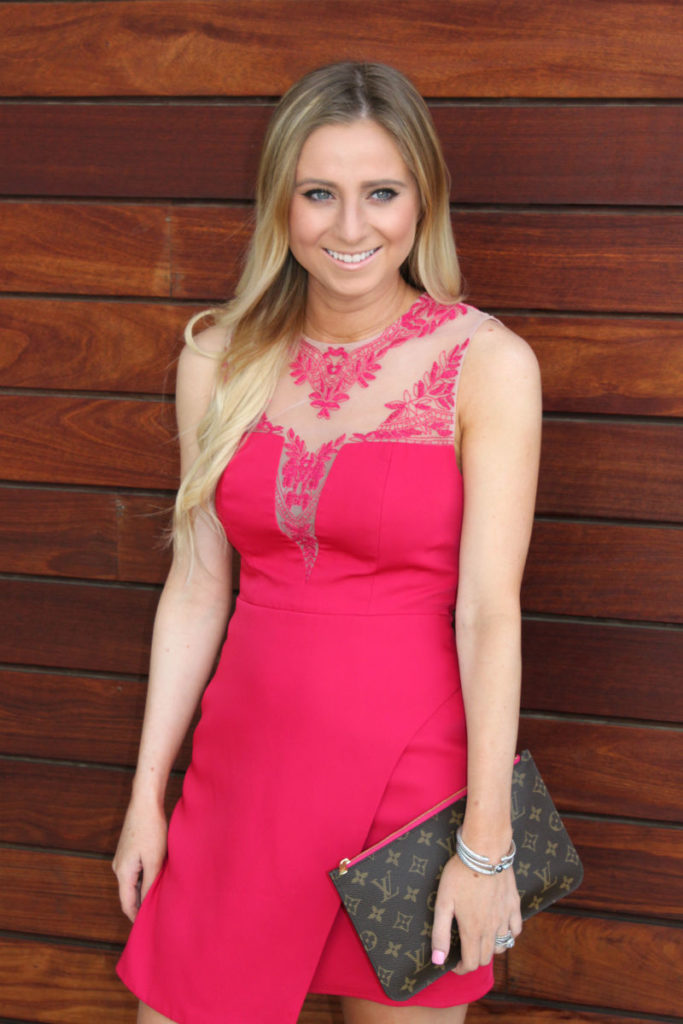 I'm at the age where all my friends are getting married. I love it! There is no better excuse to get a new outfit than a wedding. I was looking online for something to wear and sometimes that can be overwhelming. I was browsing my favorite online stores and boutiques but nothing was really jumping out at me. I was texting one of my friends who was a bridesmaid in the wedding and was asking her for some outfit inspiration. She mentioned that she was using Rent the Runway to get her dress for the rehearsal dinner. I was kicking myself for not thinking of that sooner.
This was my first time using Rent the Runway and I absolutely loved it!! If you've never used their service before, I'll explain how it works. You can browse the Rent the Runway website and find pieces that you like (dresses, tops, accessories, etc.). After you've found the outfit perfect for your occasion, you can pick your size and a free backup size. Then you select the timeframe that you need it for, either 4 or 8 days. Rent the Runway then ships your outfit and provides a return label. After you've worn and rocked the outfit, you put it back in the bag they provide and drop it off at UPS. Rent the Runway handles the dry cleaning which is ???????? AMAZING.
I really loved that you get to pick a size and a backup size. It's sometimes hard to know which size will fit you best when shopping online. When I was picking a dress, I read so many reviews for each dress I was considering. Every dress looked so perfect on the model but I'm short… really short. I've accepted that clothing on the model doesn't always look like what I'm expecting. On the model it looks so cute and it hits mid thigh so I order it and it hits me below the knees ???? I love that everyone uploads pictures of themselves in the clothing. It's so helpful to see what everything looks like on different body types.
As for the dress I chose, I'm a sucker for anything pink. I loved the color of this dress, it's perfect for Spring and Summer. It has a deep V but I never felt exposed while wearing it. The sheer lace is not too sheer, I wore a strapless bra with this dress and you couldn't even see it through the sheer lace. The shape of this dress was flattering and comfortable. I wanted to keep it. If Rent the Runway had one downside, it would be the fact that you don't get to keep the beautiful dresses that you fall in love. I loved my first experience using the Rent the Runway and I loved the dress I chose. I can't wait to rent my next dress. What would you want to try if you used Rent the Runway? Thanks for reading!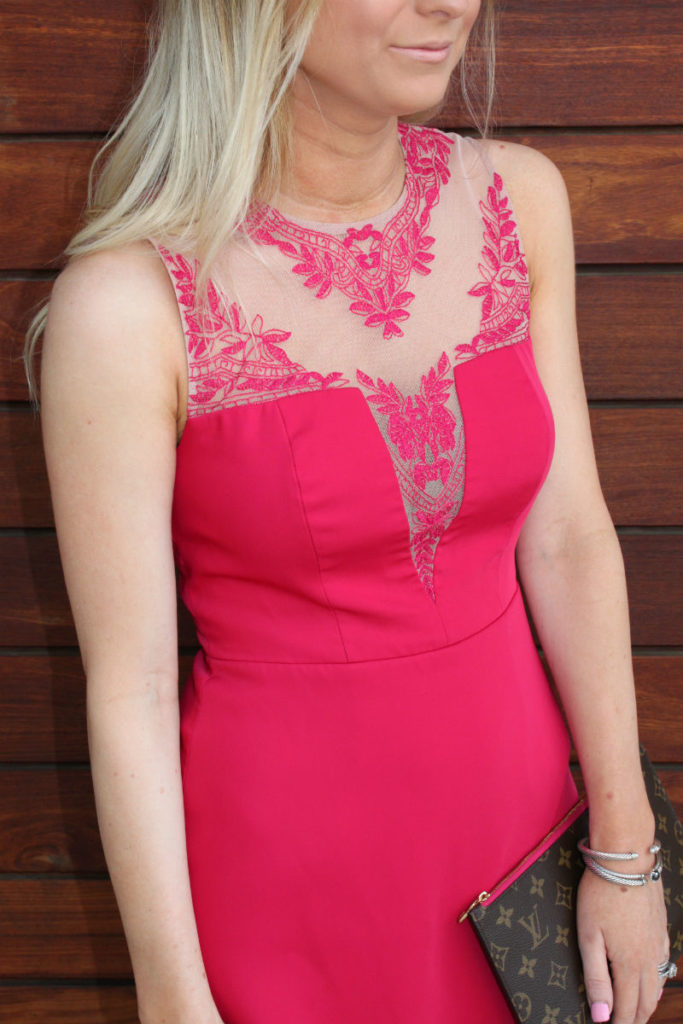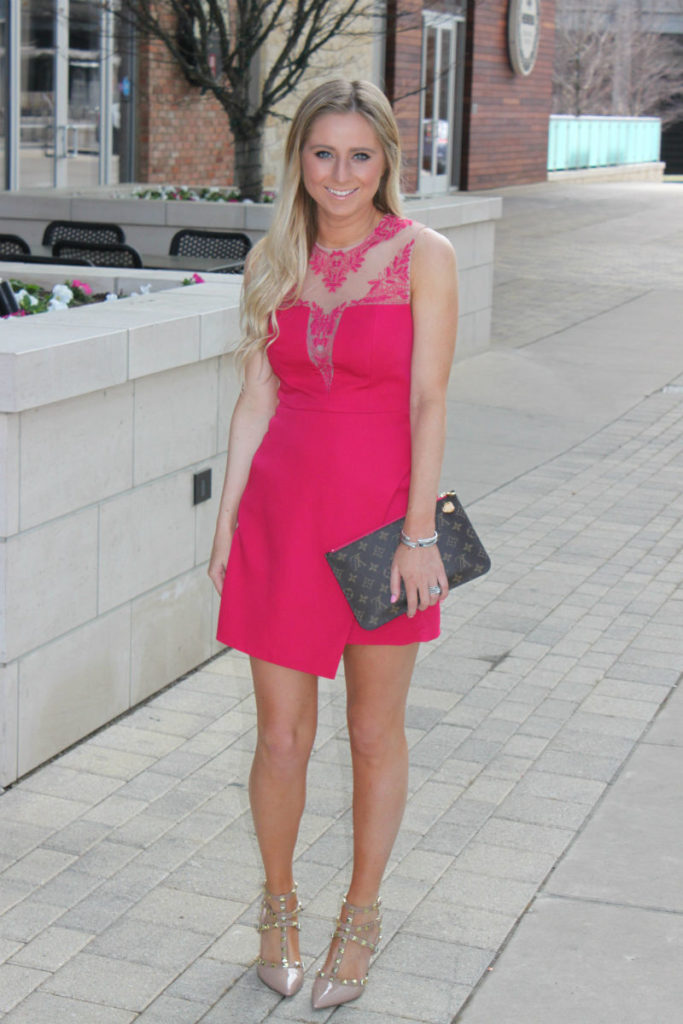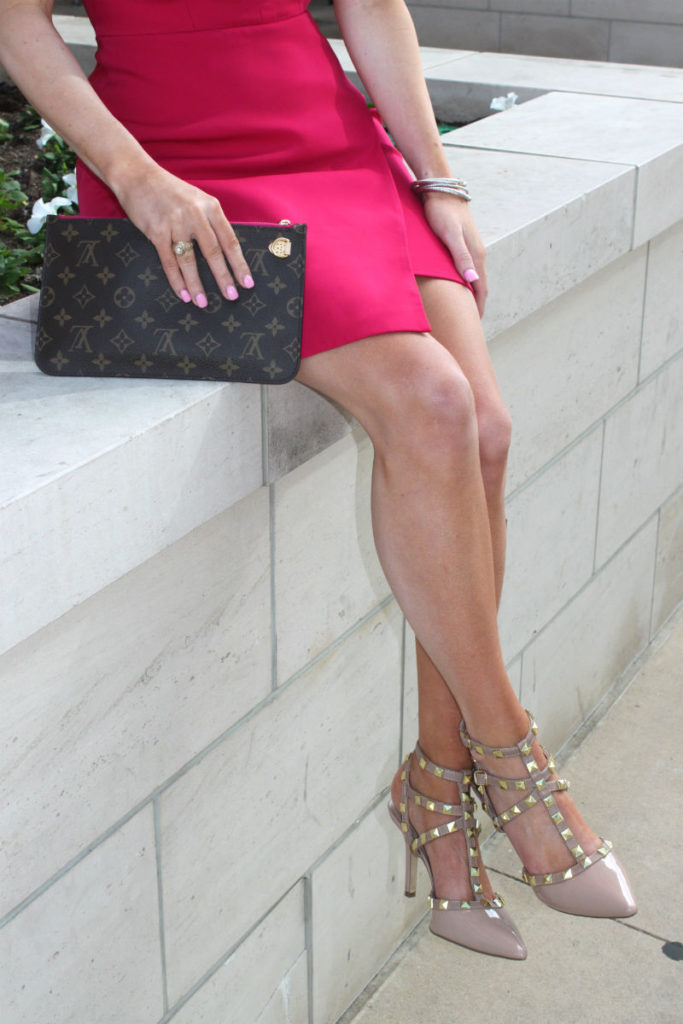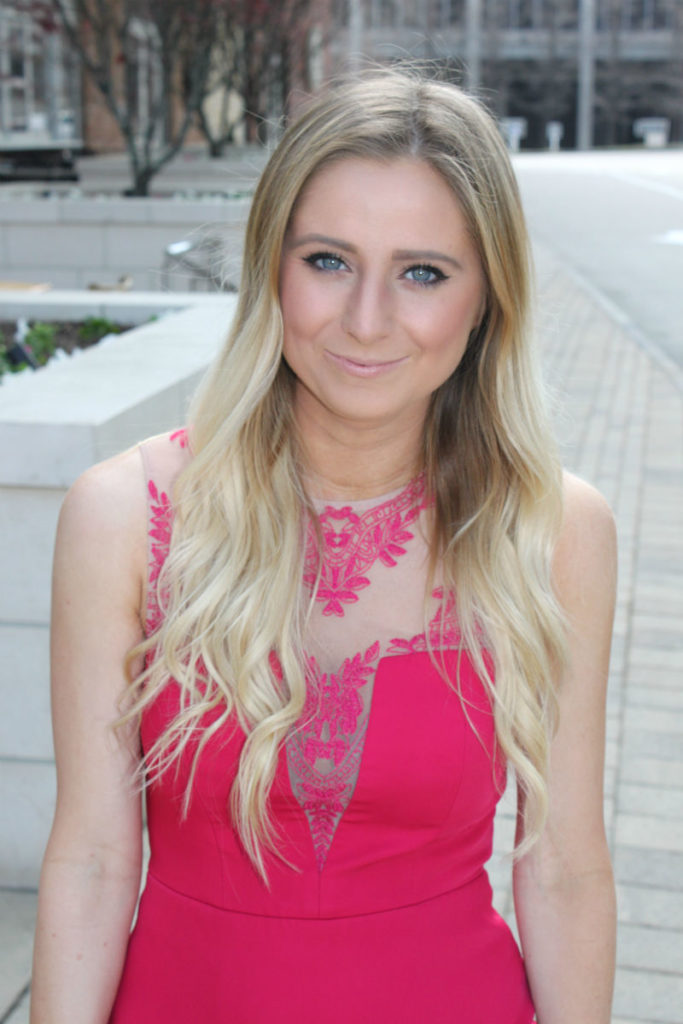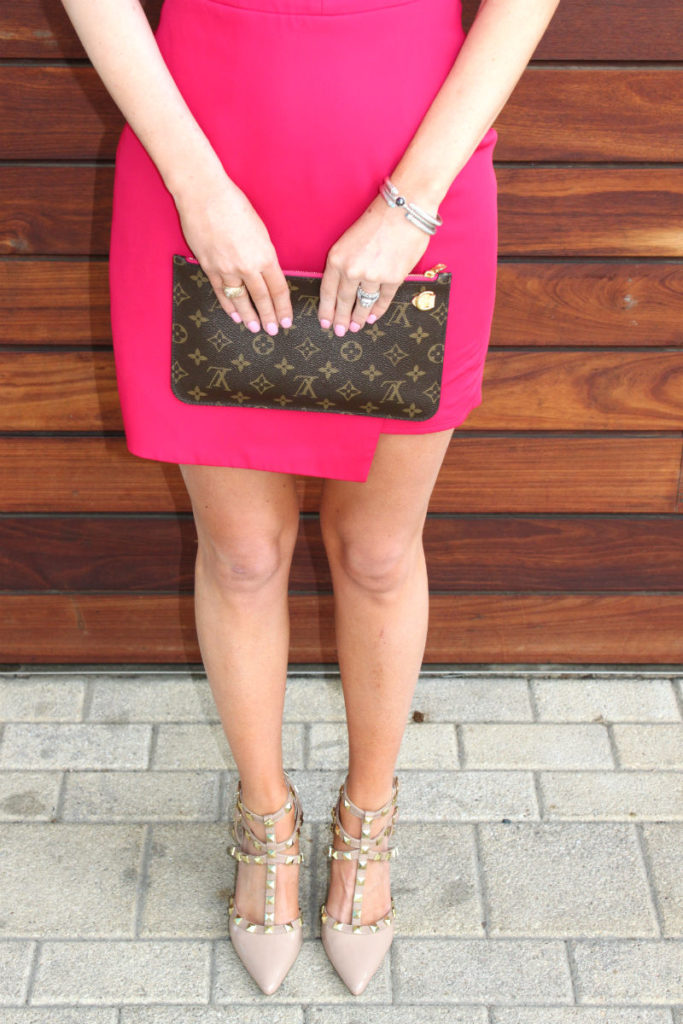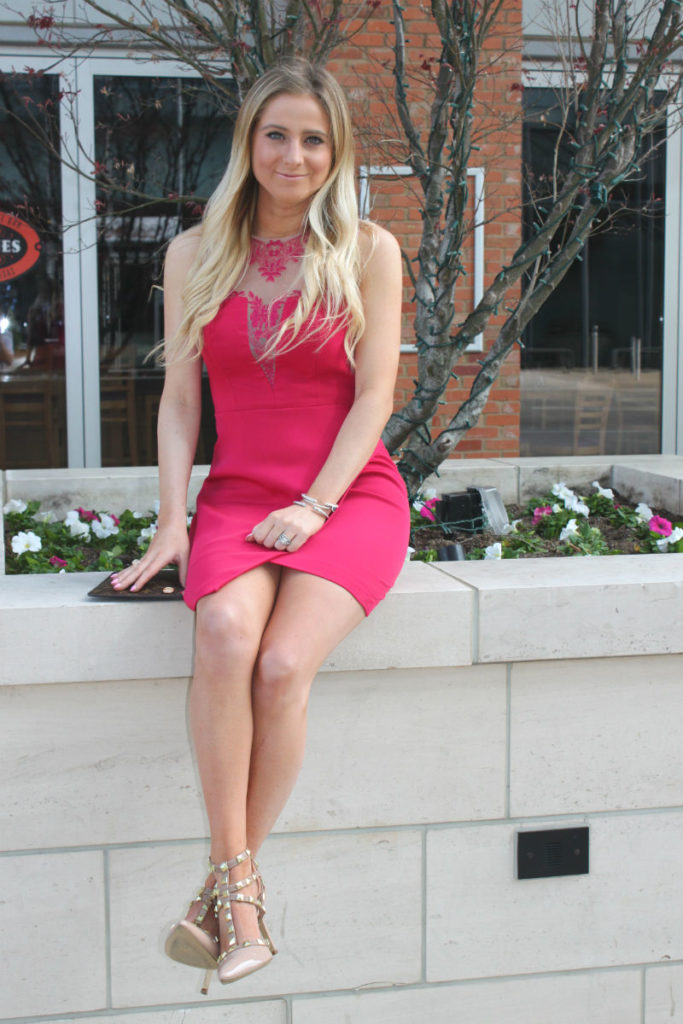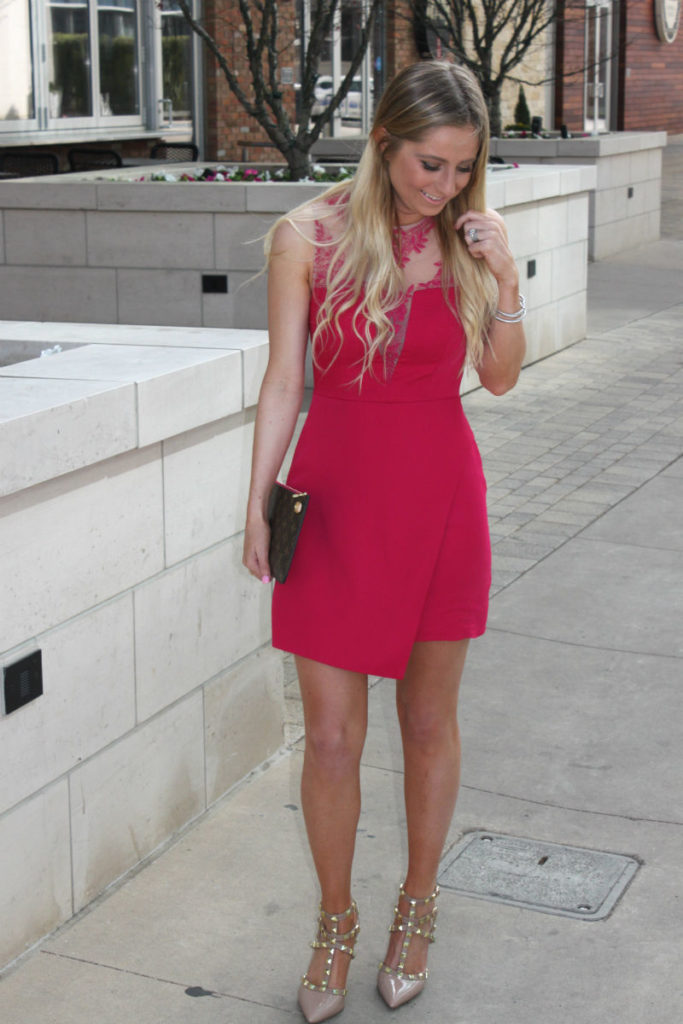 Dress: Rent the Runway // Shoes: BCBG // Lipstick: Peach Fuzz
---
Shop the Post