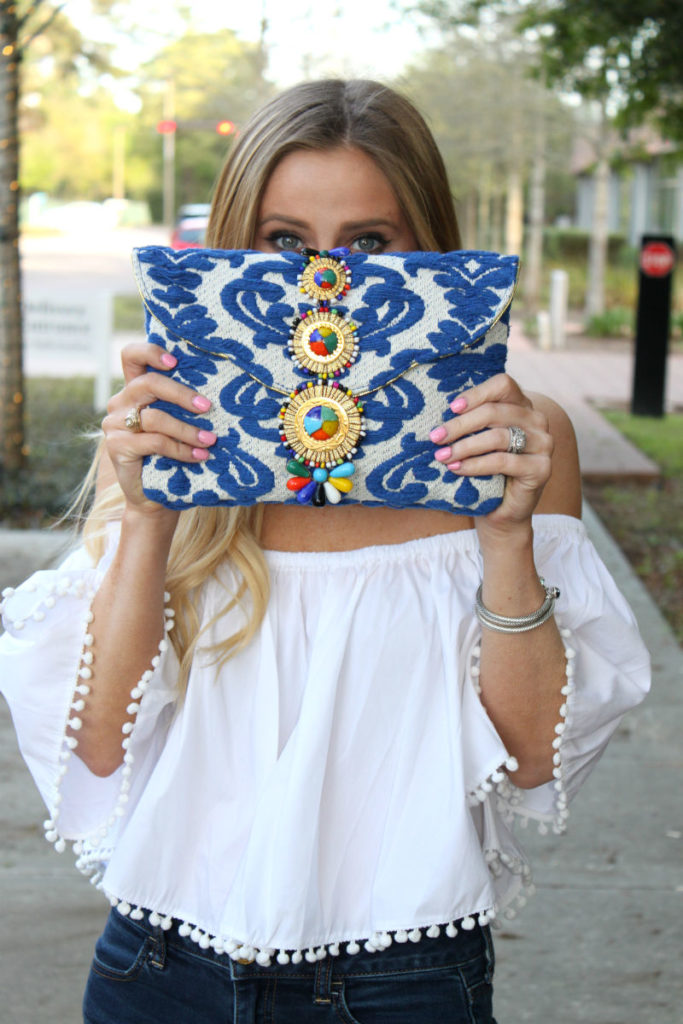 Happy Friday! It's everyones favorite day of the work week, definitely mine. Mason and I are going to the rodeo tonight and seeing Fifth Harmony ???? I probably know about 3 of their songs maybe 4 if we are pushing it. Long story short, Mason's parents are helping with the calf scramble and it happened to be on the day that Fifth Harmony was performing. I'm excited though, I will never turn down an opportunity to go to the Rodeo.
I was at the mall last weekend which is a rare occurrence considering I do most of my shopping online and this blue clutch caught my eye. It's different than anything that I would normally buy. I usually stick to neutral toned bags but I couldn't resist buying this. Blue is one of my favorite colors for clothing so why not get a fun blue clutch? The beading on this bag is so fun and unique. It's really out there. I was walking toward the register to check out and the beading is what originally caught my eye. I was looking at the bag in one of those "wait do I like that or do I think it's weird" moments and I decided that I LOVED it. It also has a chain strap which is perfect when you don't feel like carrying your bag all night. I can't wait to style this clutch different ways.
This top. Need I say more? Just kidding, kinda. I know I keep wearing off the shoulder tops but they're so cute! How were they not a part of my regular wardrobe until recently? I love that this one is white because I can wear it with anything and wear it multiple times. I thought the little pom pom details made this top stand out from any of the other off the shoulder tops I currently have. This shirt just makes me want to go out with my friends and have a good time.
Also, these earrings are from Bauble Bar and I am obsessed. They are not too heavy, I put them on and actually forgot I was wearing them. I love drop earrings because they don't just disappear into my hair and go unnoticed like studs sometimes do. These earrings are made with a rough stone and are so beautiful, I might just have to buy them in another color too. I hope you have the best Friday and a relaxing weekend, thanks so much for reading! Do you have anything excited plan for the weekend?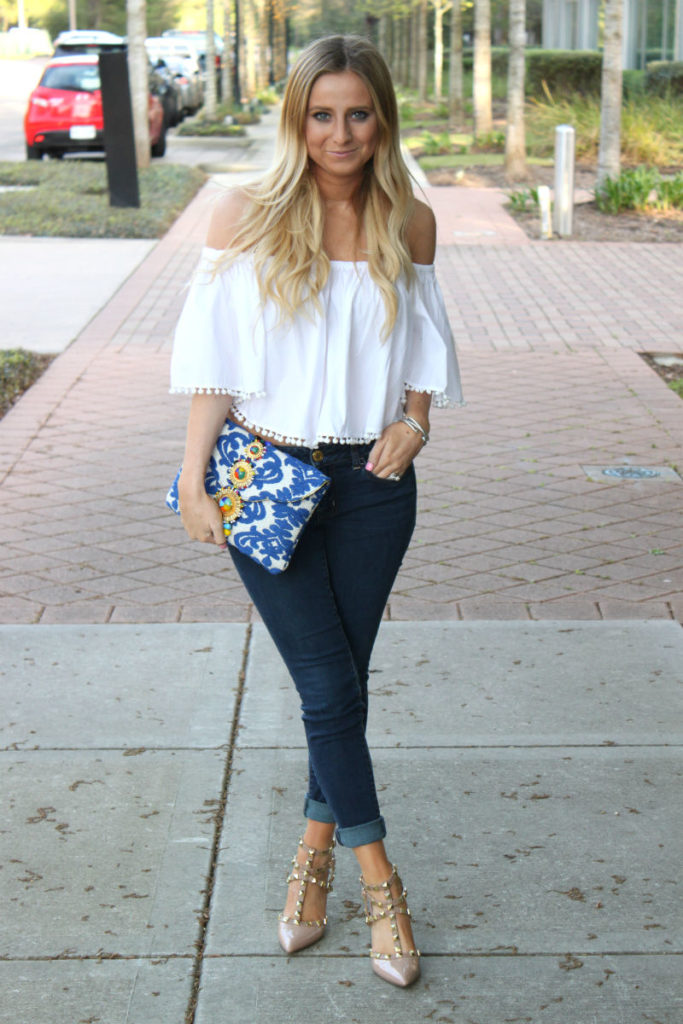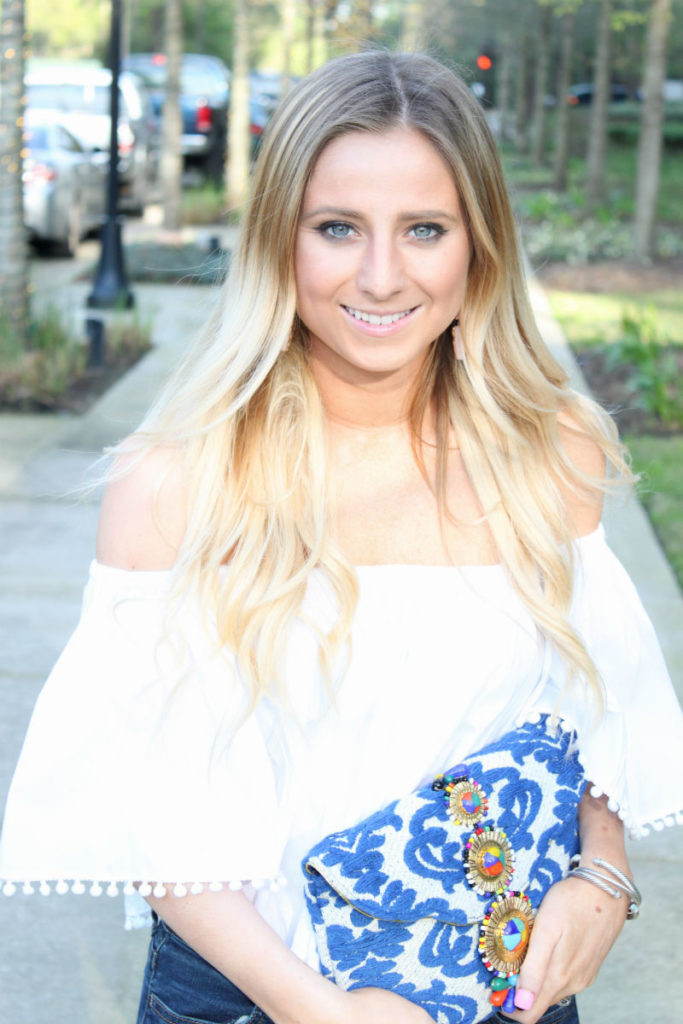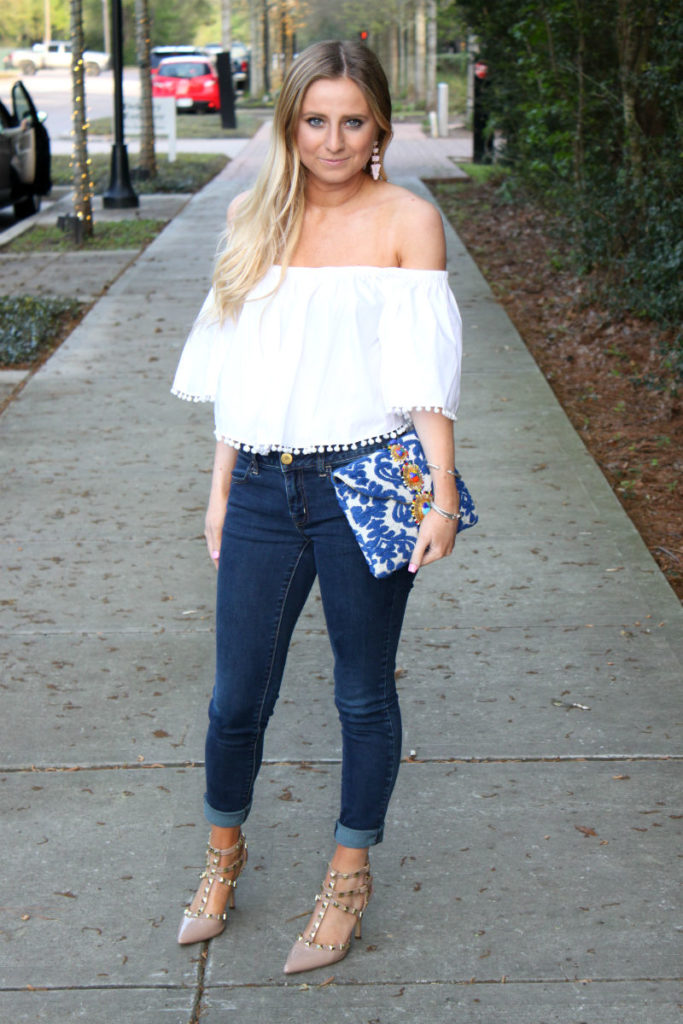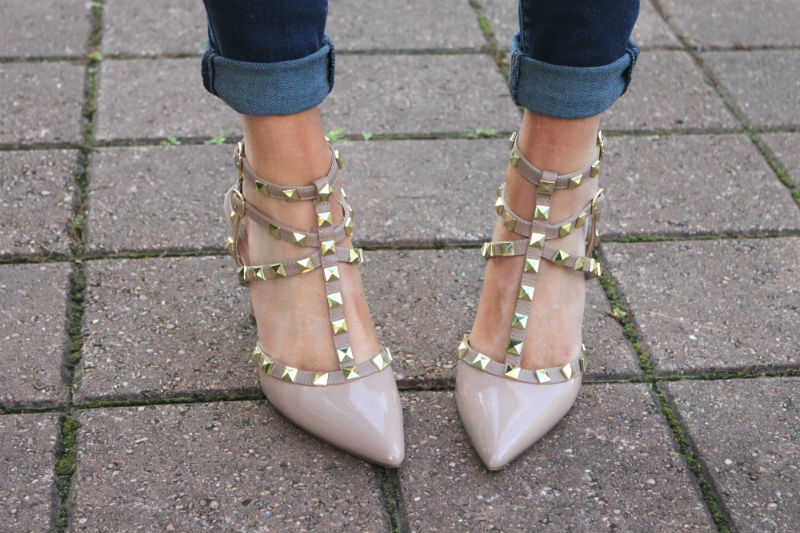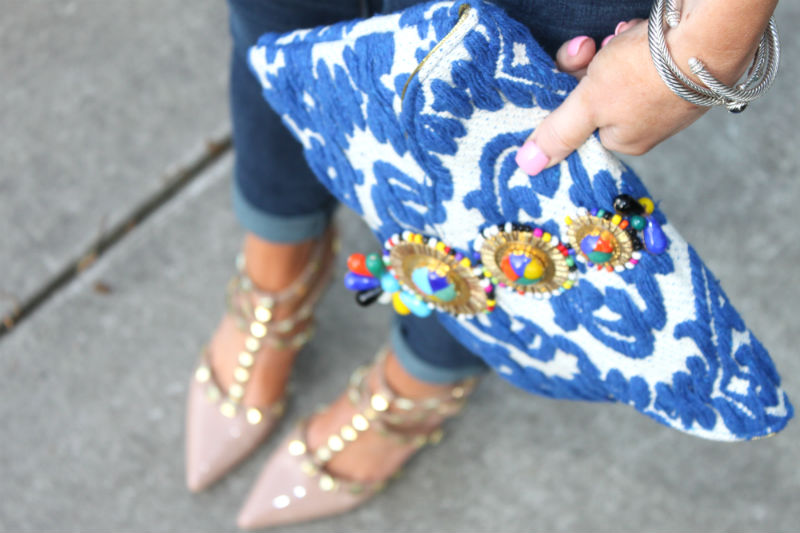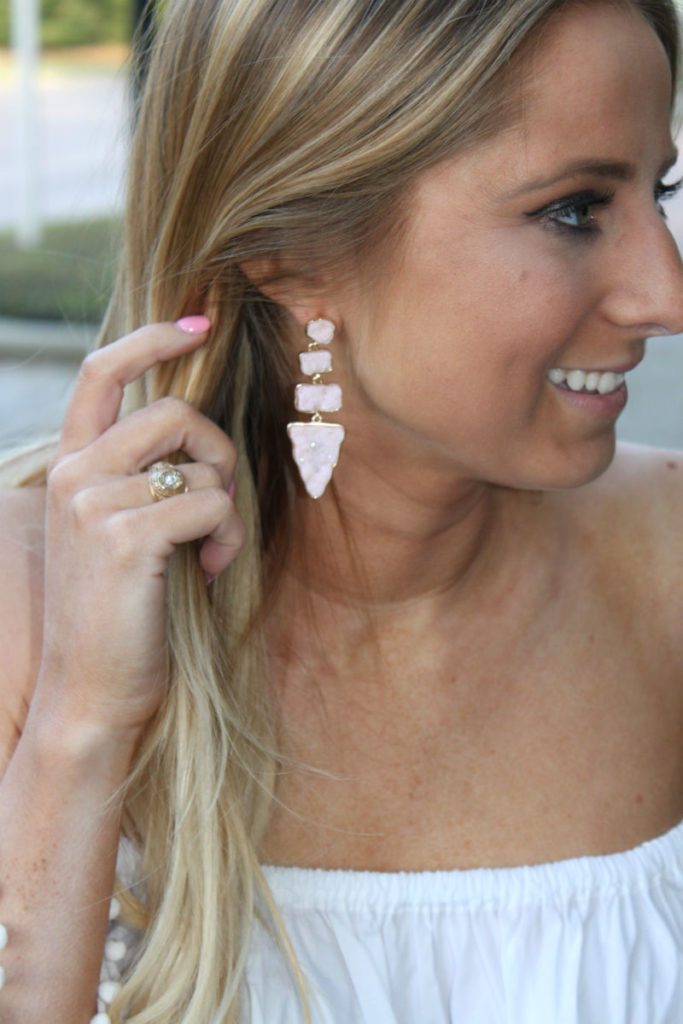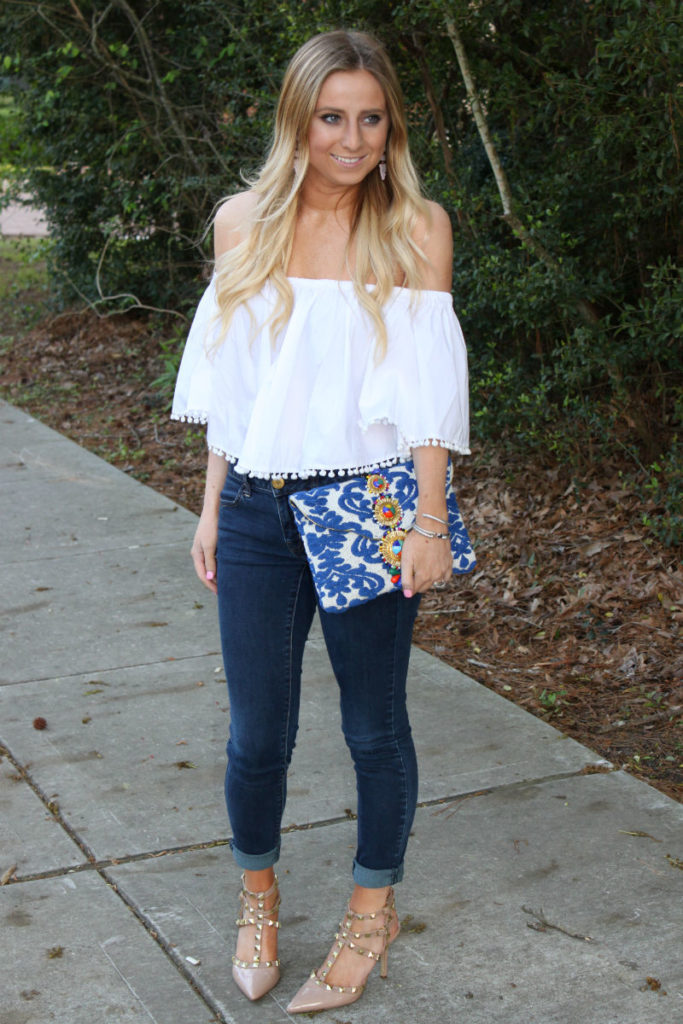 Top: GB // Jeans: American Eagle // Shoes: BCBG // Clutch: Steven // Lipstick: Peach Fuzz
Earrings: BaubleBar
---
Shop the Post