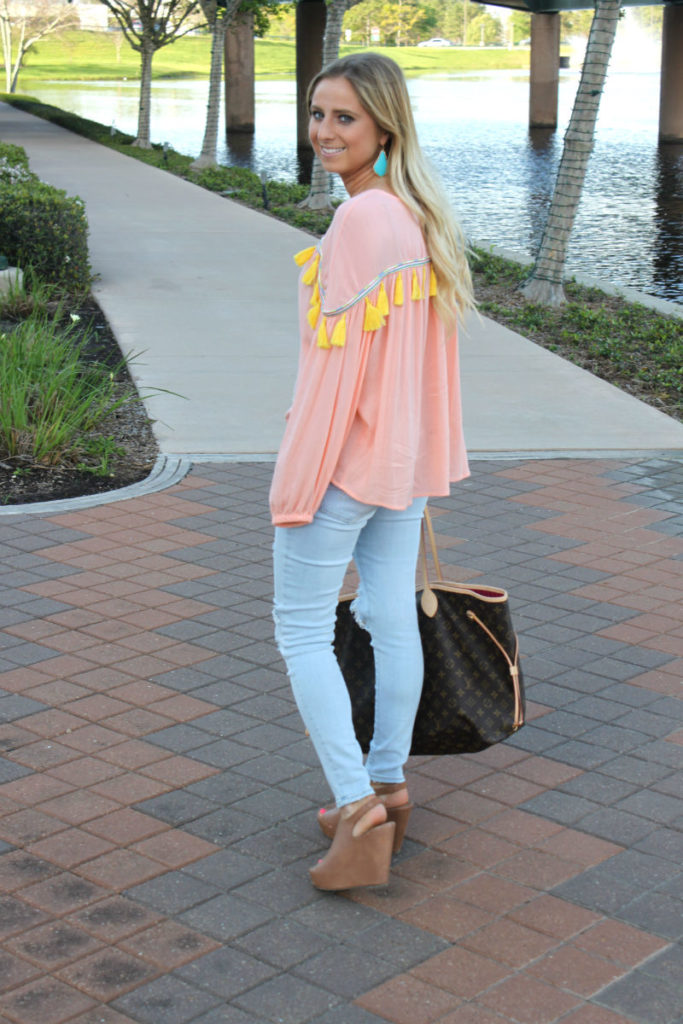 I would just like to acknowledge the fact that my hand is missing in the above photo. I have such a bad habit of putting my hands inside my shirts. I love to wear shirts at home that are 3 times bigger than my actual size so I just disappear inside of them. It also doesn't help that I am petite so the arms of shirts are always longer than my actual arms #shortgirlprobs. Apparently, that also translates to when I'm trying to take blog pictures. I will do my best to not let this happen again but I can make no promises so please love me anyways ???? Mason and I got a good laugh from this picture and thought maybe you would too. We laughed so hard that we were both crying so enjoy at my expense.
I love the transition from Winter to Spring clothes because hello bright colors! The second I saw this shirt, I knew that I had to add it to my closet. Bright colors make anyone look tanner and who would turn down the chance to look more bronzed? Definitely not me. The tassels on this shirt so stinking cute. Lately I've been on a tassel kick and want anything with tassels on it. I think they're so fun and girly. If bright and bold shirts aren't your thing, this shirt also comes in navy and it is just as cute.
Does anyone else have an obsession with tassels? I would love to know what your favorite items with tassels are! Thanks so much for reading and see you next time ????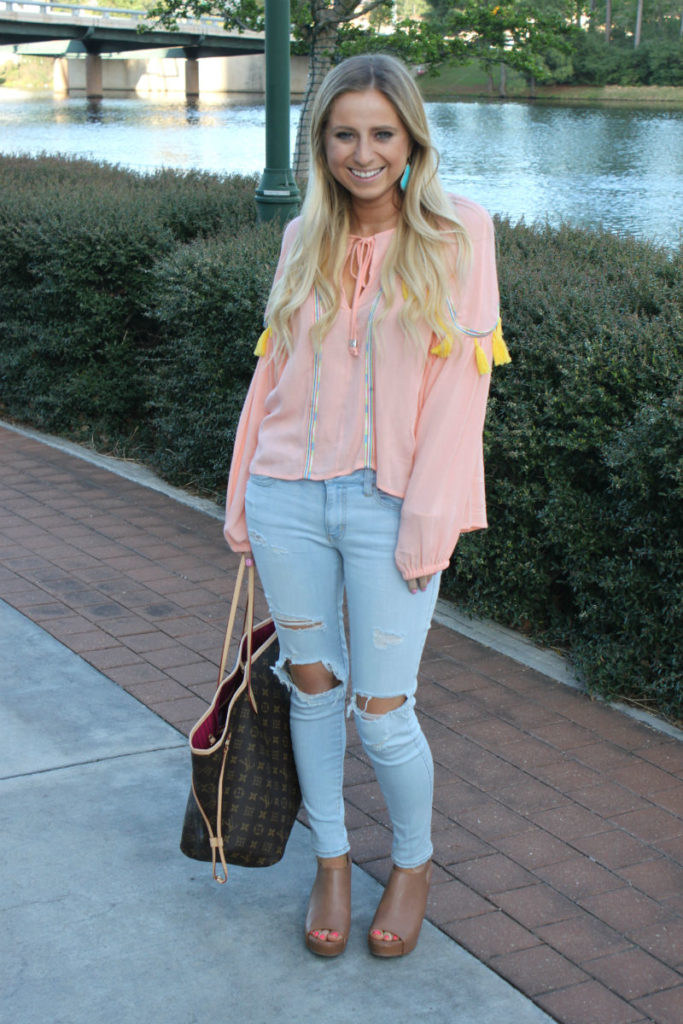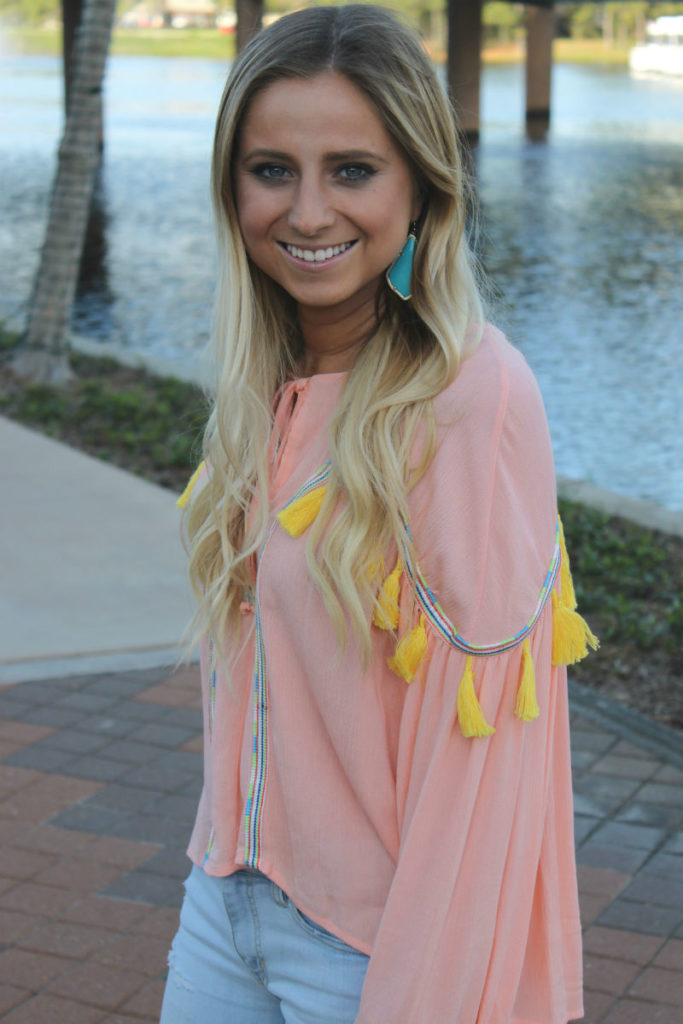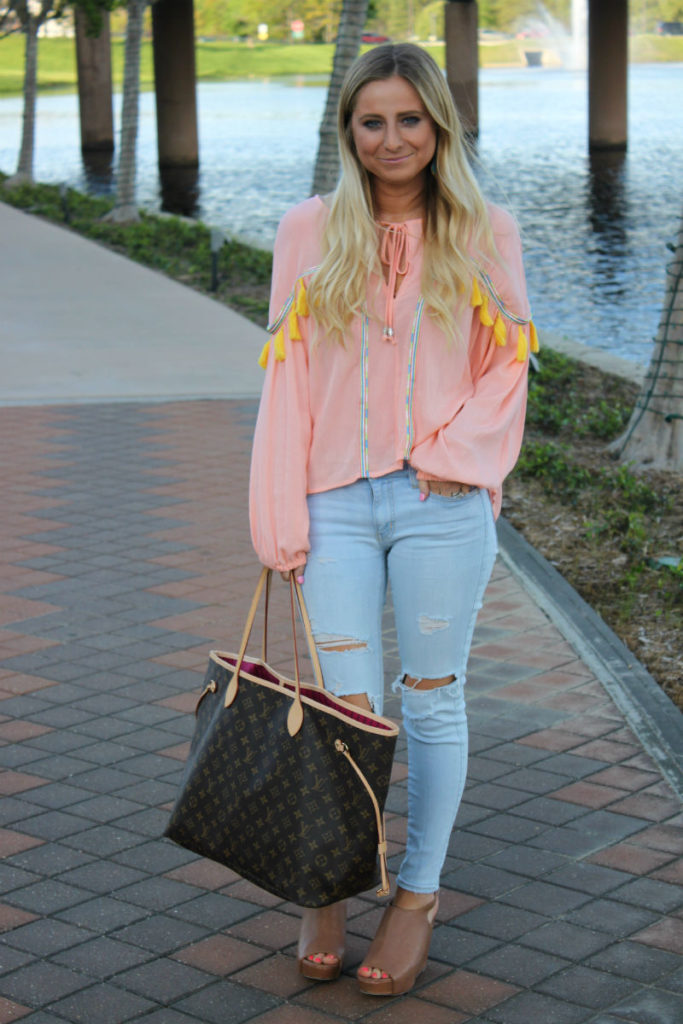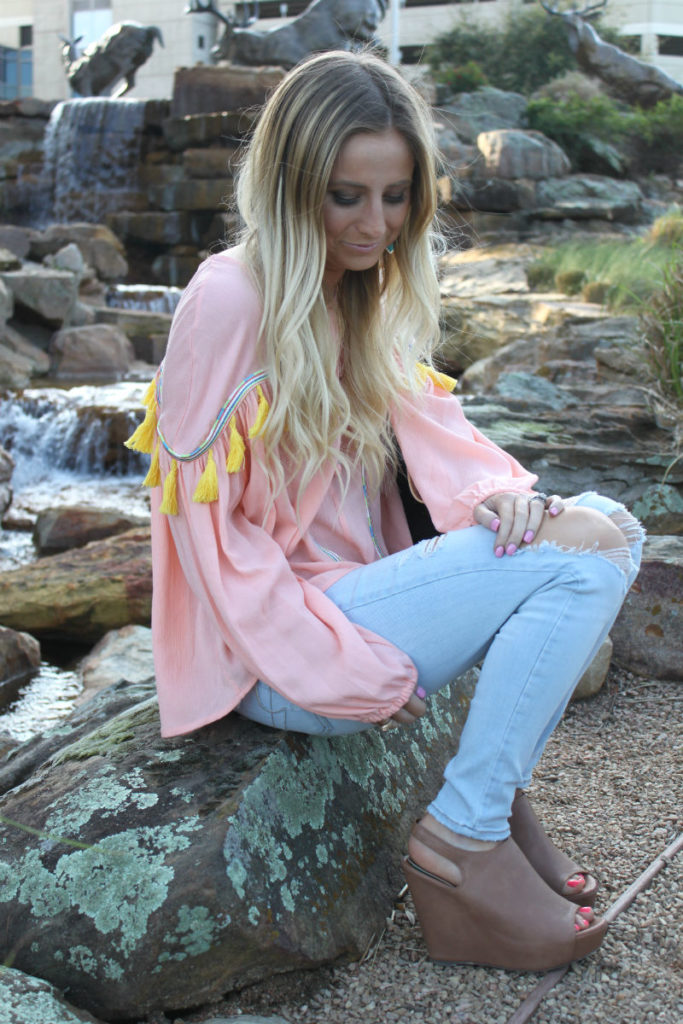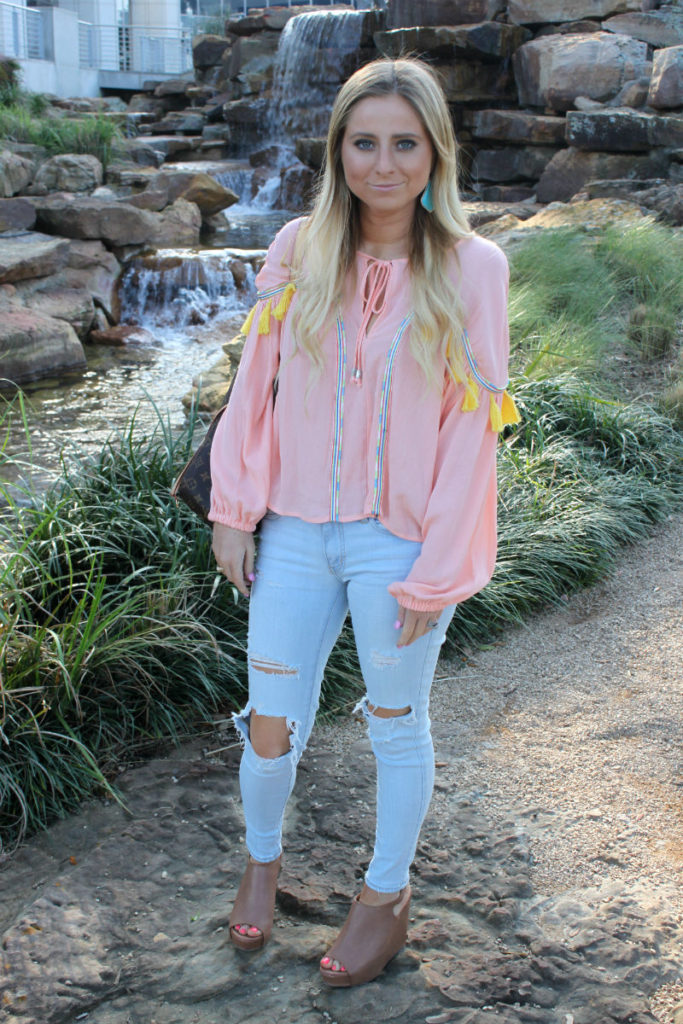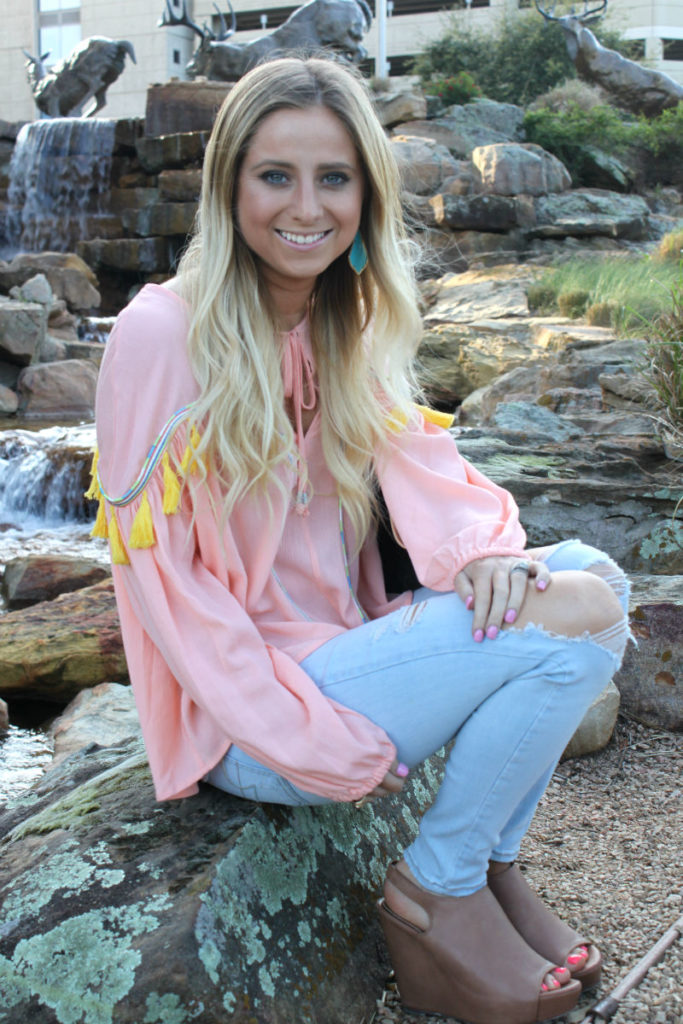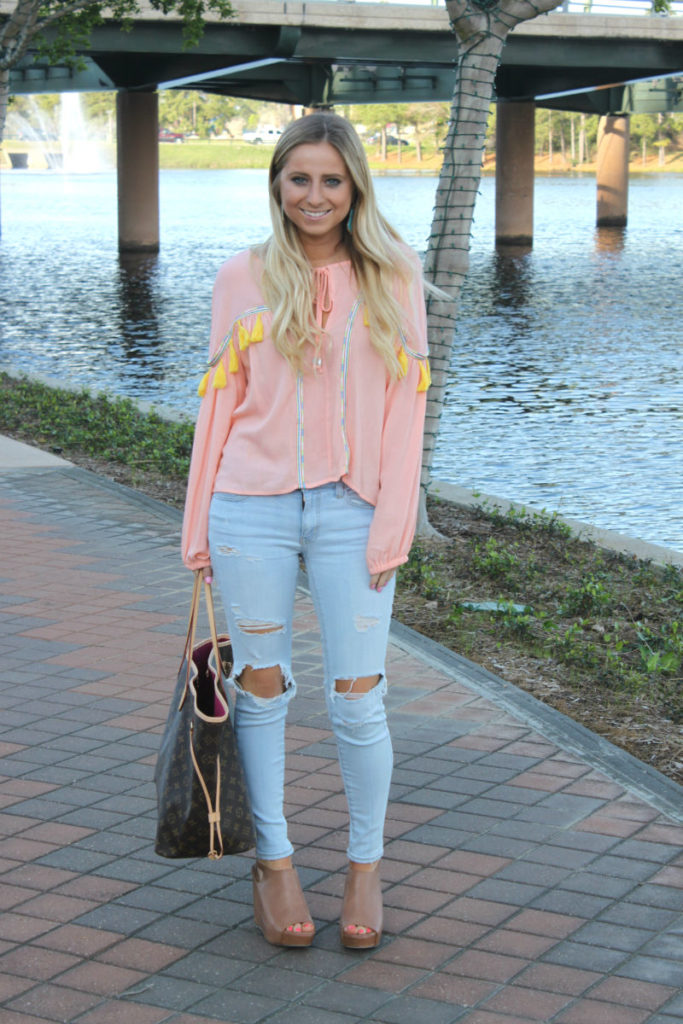 Top: GB // Jeans: American Eagle // Shoes: (Old) Similar // Bag: Louis Vuitton
Earrings: Kendra Scott // Lipstick: Peach Fuzz
---
Shop the Post