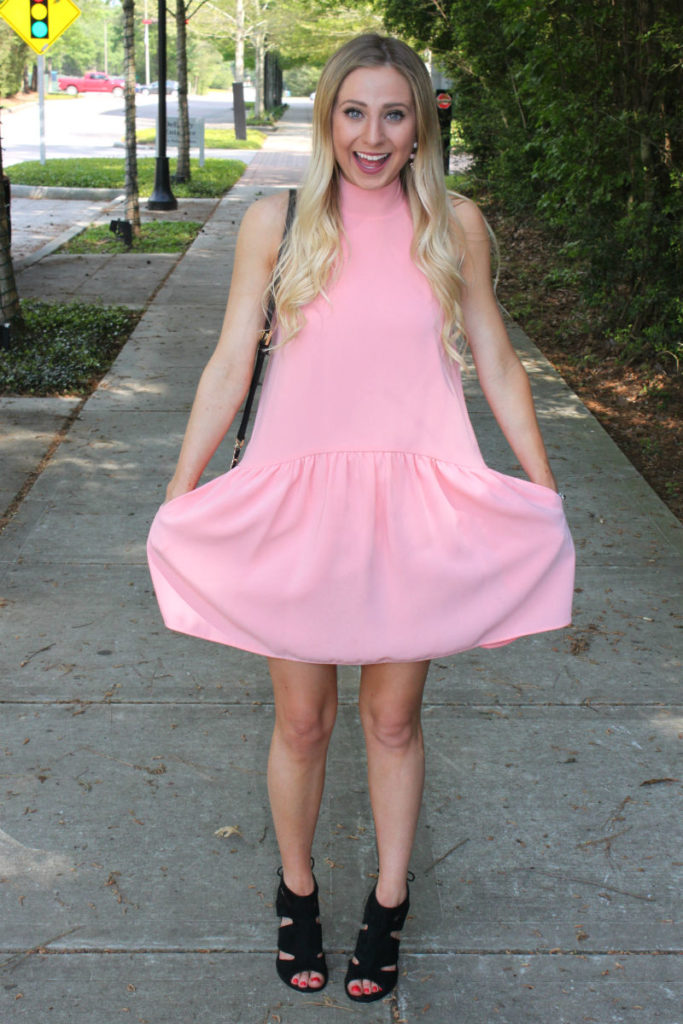 When I ordered this dress I had no idea that it had pockets. This picture is my actual reaction to discovering my dress had them 😂 I don't know why but I LOVE dresses and rompers with pockets. Do I ever actually use them? No, probably not. But I like having the option of maybe actually using them. I'll probably never use them but wishful thinking, maybe? I think I love the pockets so I have something to do with my hands when I'm out and about. I made that seem like I never know what to do with my hands which isn't entirely true. If you're a girl who loves pockets, you'll know exactly what I'm talking about.
If you know me just a little bit, then most likely you know that pink is one of my favorite if not favorite colors. However, finding a shade of pink that looks good on clothing can sometimes be a difficult task. I love all shades of pink but sometimes they either wash me out or are way too neon and I look like a safety cone. This dress is the perfect shade of pink. It's more on the pale pink spectrum without being borderline white. If I could have a hundred more dresses in this color, I wouldn't complain. This color is also perfect for Spring and to brighten up your wardrobe.
I also love pairing fun earrings with a simple dress. I saw these earrings and fell in love!! I love how they really complimented this dress. Sometimes I struggle with buying unique earrings because I wonder if I'm only going to wear them once and then never wear them again. I can't wait to pair these earrings with other outfits! They are currently sold out but I'll be on the lookout for them to come back in stock. Thanks so much for reading!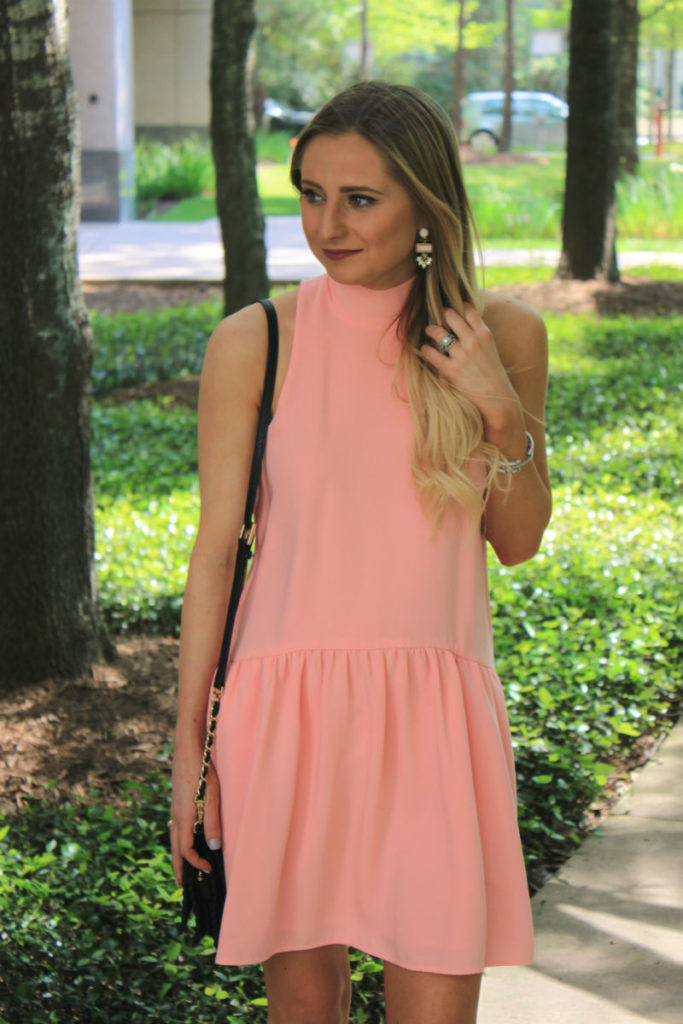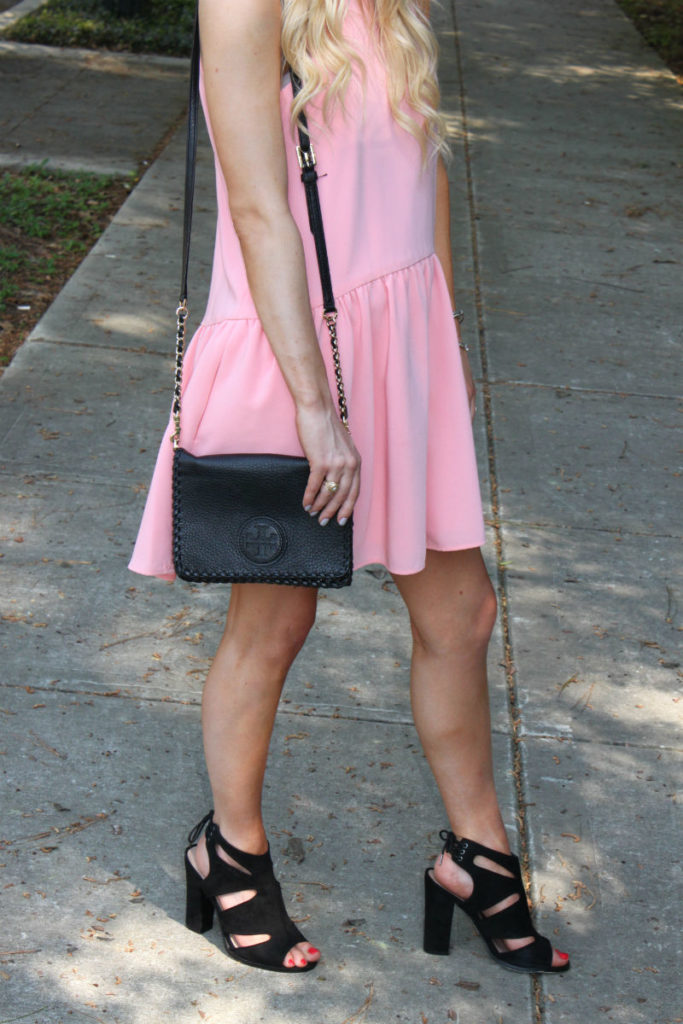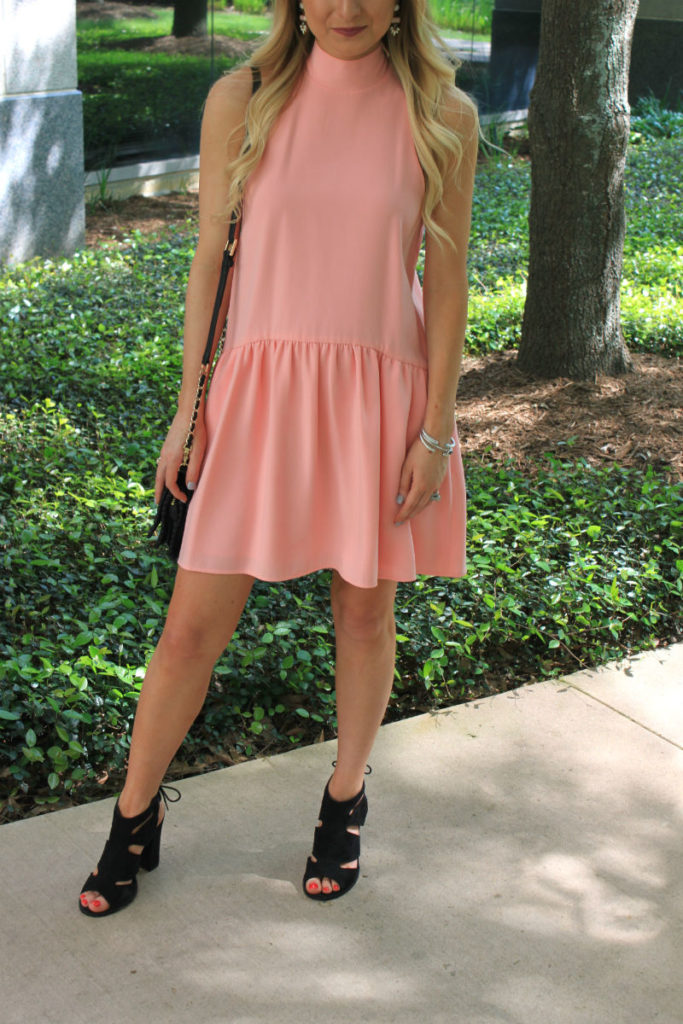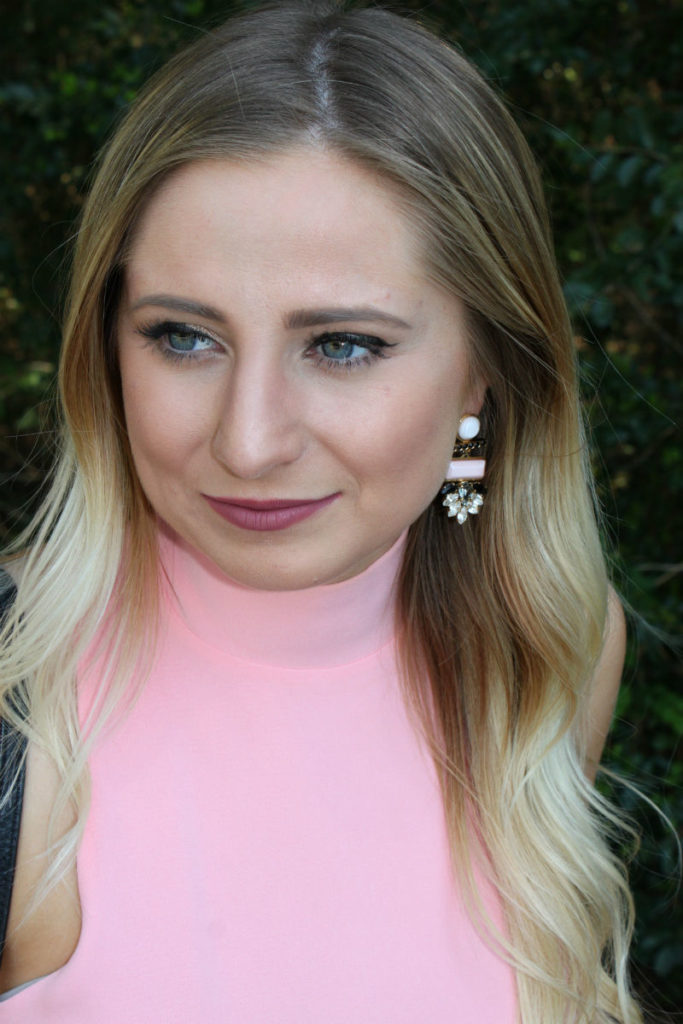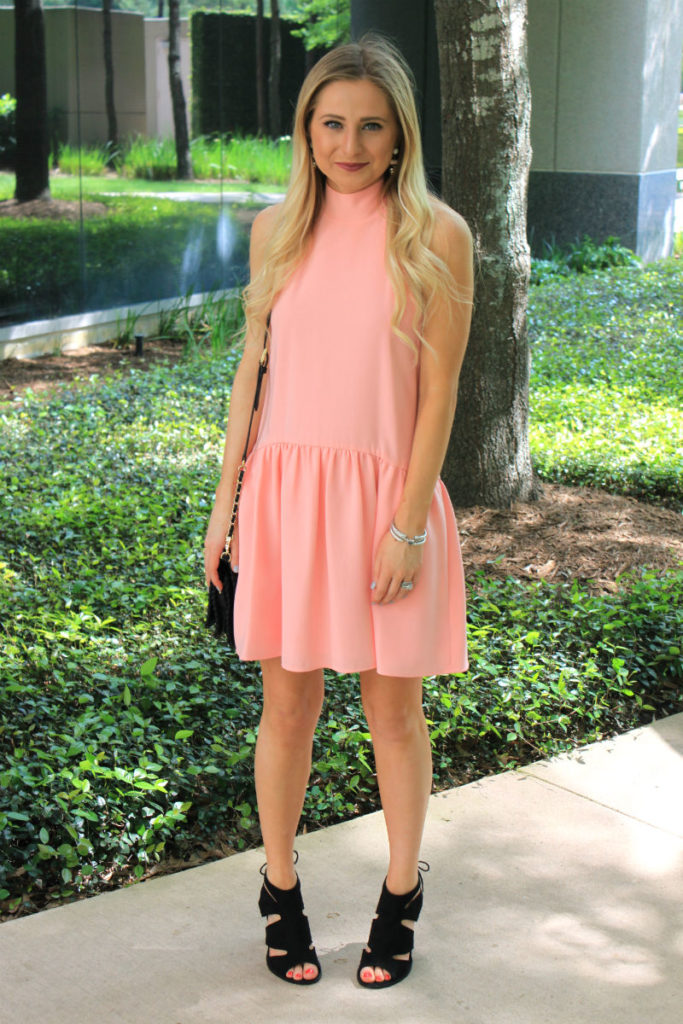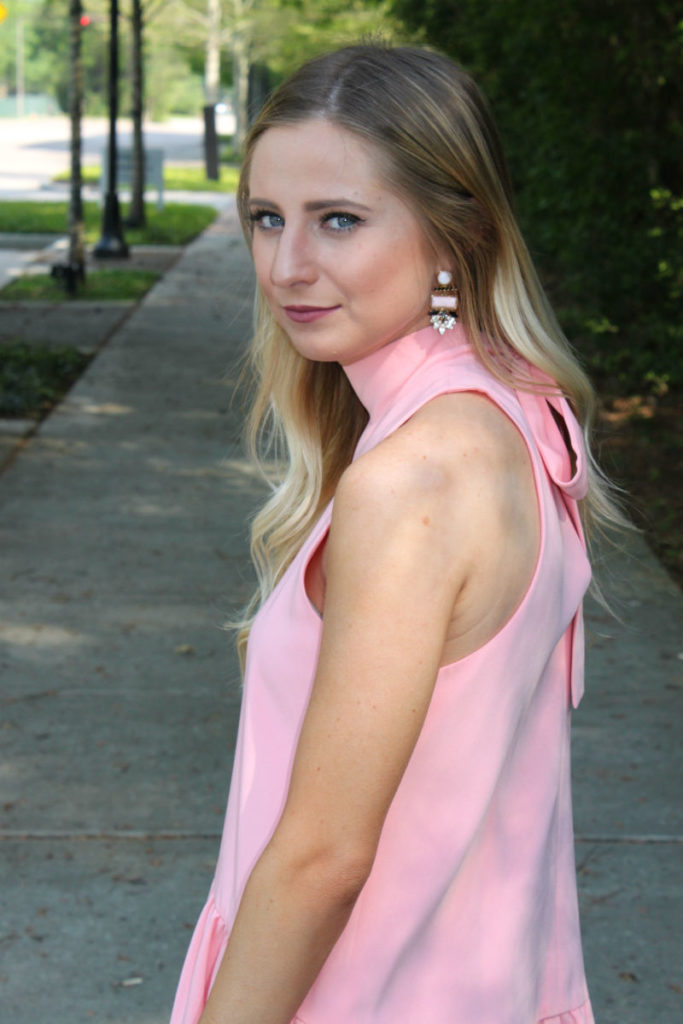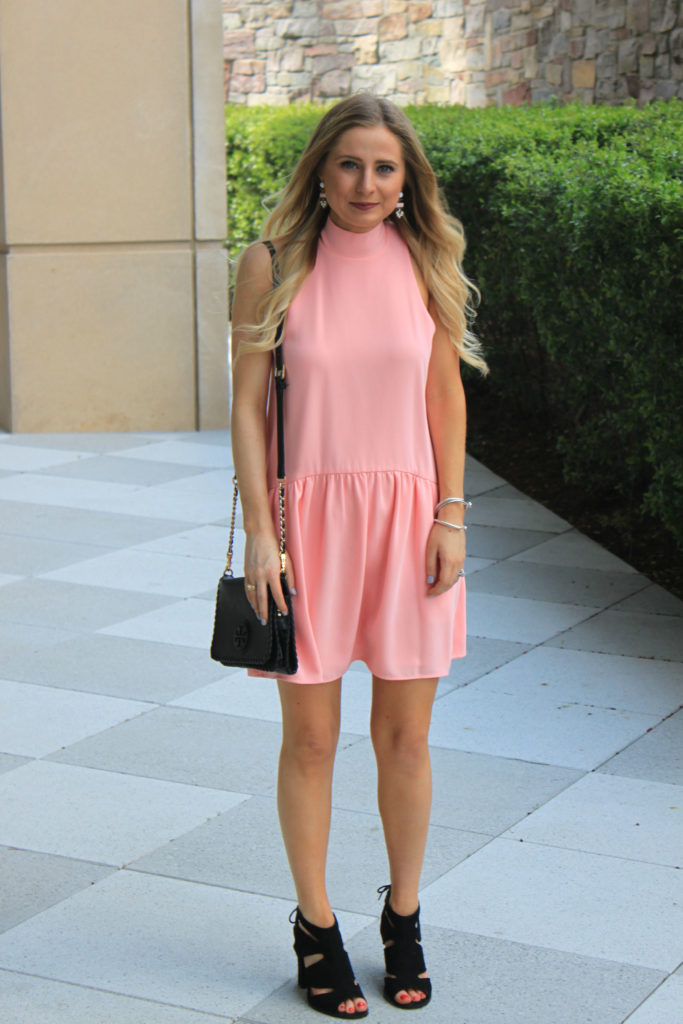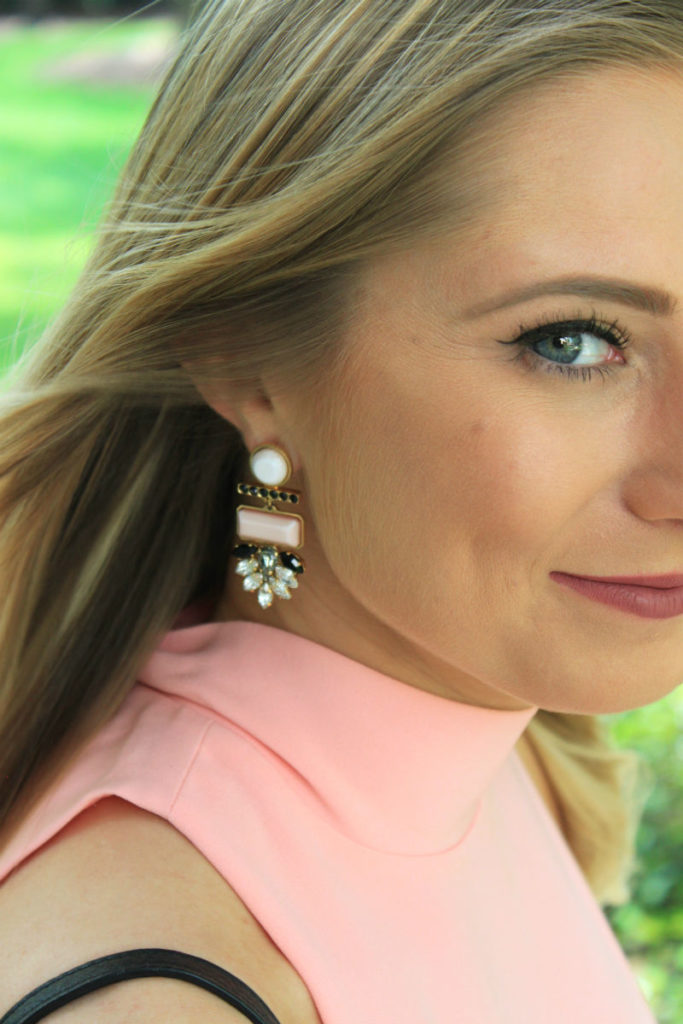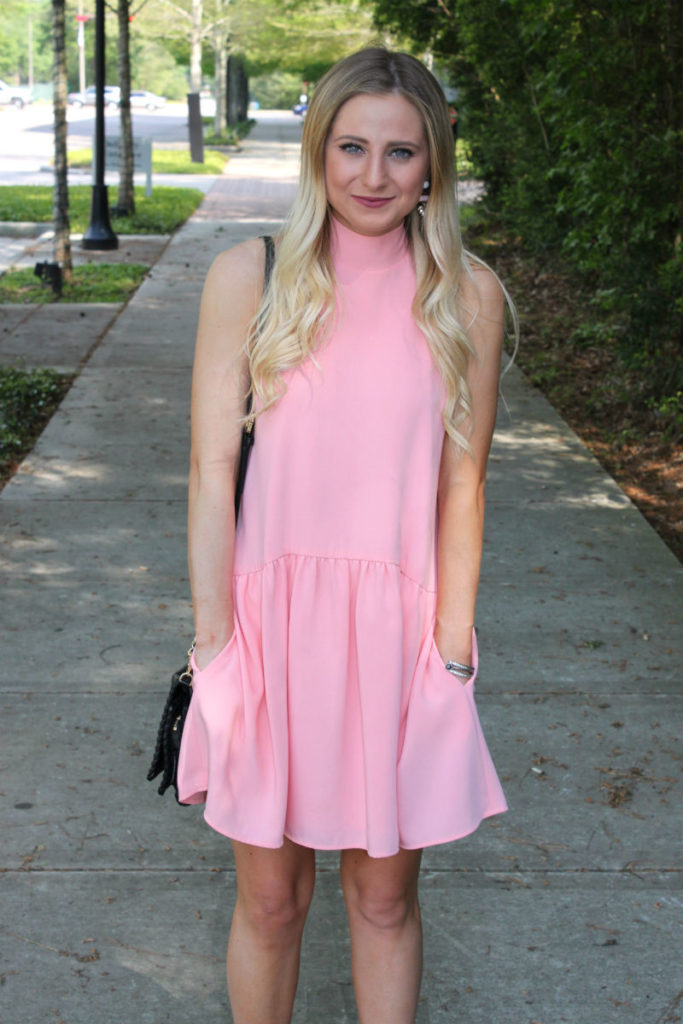 Dress: Elizabeth and James // Shoes: (Sold Out) Similar // Bag: (Old ) Tory Burch
Earrings: Lizzie Fortunato // Lipstick: Patina
---
Shop the Post