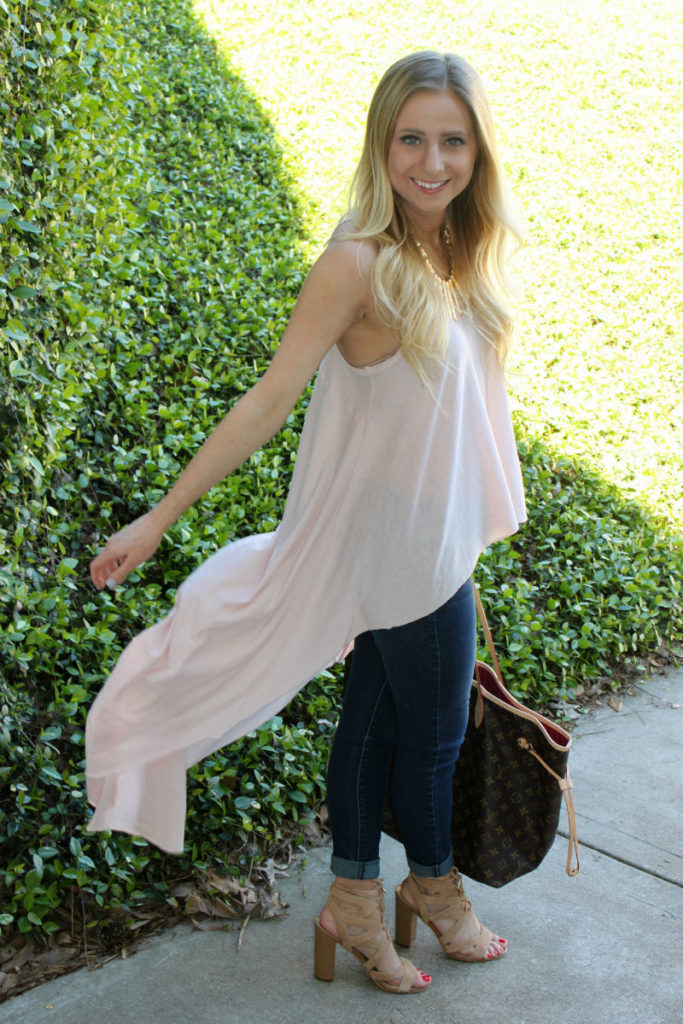 I'm not one to take many fashion risks, which is funny since I'm now blogging. I like to stick to what I know I like and I know looks the best on my body. Give me a cute top and jeans and I'm set. I think starting my blog has made me branch out with my clothing choices. I know everything that I choose to buy might not be everyone's style but it's really fun trying new things. How would you ever know what you liked if you didn't try new things, right? I'm branching out and I hope y'all like it! 🙈
I saw this high low tank at Express and I actually stood there just staring at it for a few minutes. I knew I liked it but I was just thinking if I personally could wear it. Mason was just standing there and was like "sooooo are you going to get it or what?", so I decided to just go for it. I loved the light pink color and just thought why shouldn't I get it? If I like it, then that's all that matters. Y'all!! I LOVE this shirt. It is so fun to wear. I felt so sassy while I was wearing it. It's like a maxi dress when you walk and the wind catches it and you feel like you're slaying a runway. Does anyone else feel like that? No? Just me? Okay cool. I do not regret branching out and buying this shirt one bit.
My necklace is from BaubleBar and I am obsessed! This necklace is so easy to pair with outfits. If I ever am wearing a shirt that is plain on the front, I always want to throw on this necklace. I've had it for over a year now and I haven't gotten tired of it. I love jewelry pieces that you can wear during the day to work and then out at night to happy hour. If you haven't bought anything from BaubleBar, start with this necklace! It looks perfect with casual and dressy clothing.
Have you guys been wanting to take a fashion risk? If so, what is it? I think you should just GO FOR IT! If you feel good in what you're wearing then who cares what anyone else thinks! Thank you so much for reading!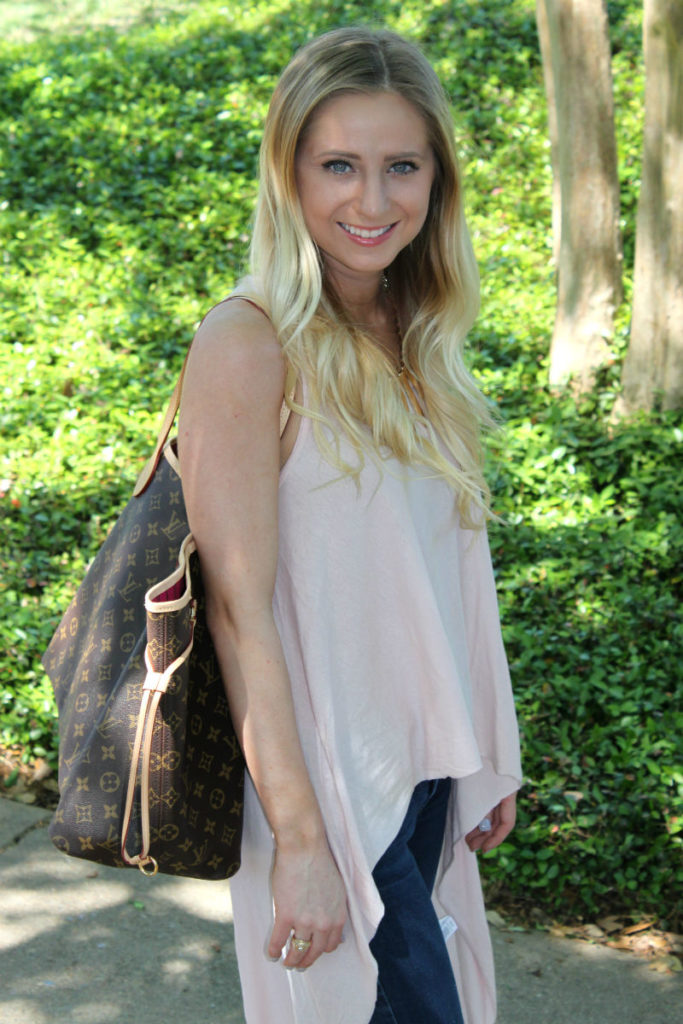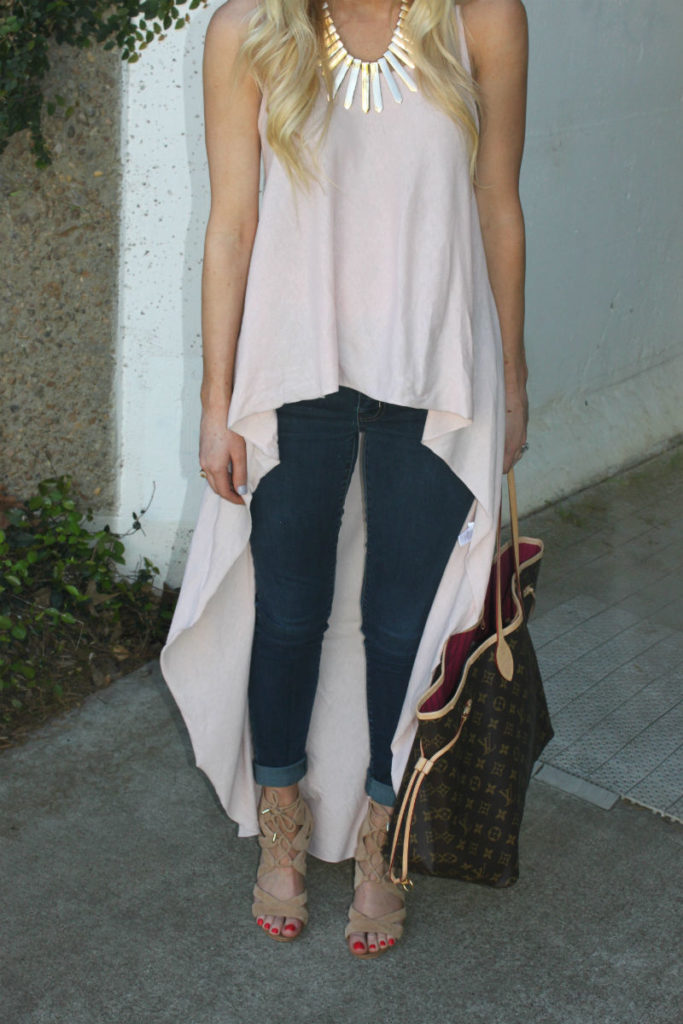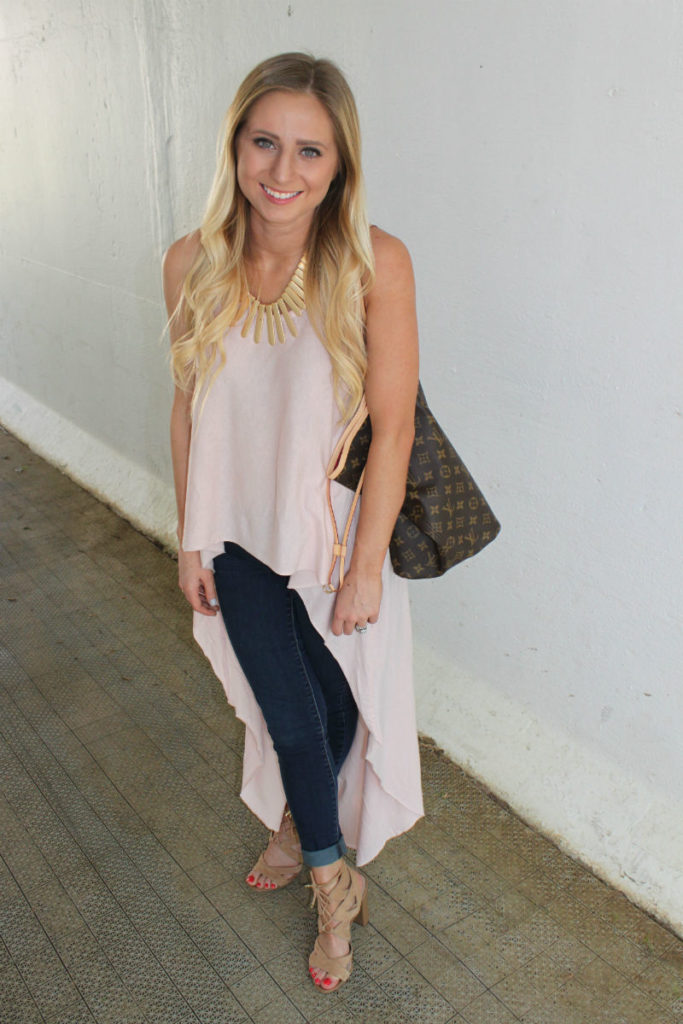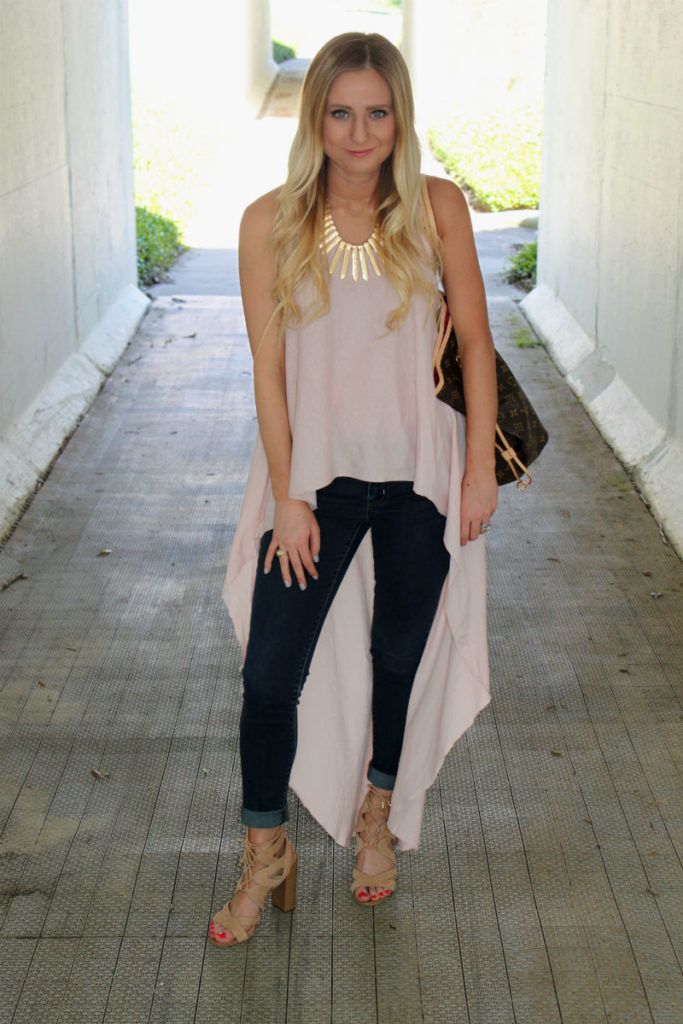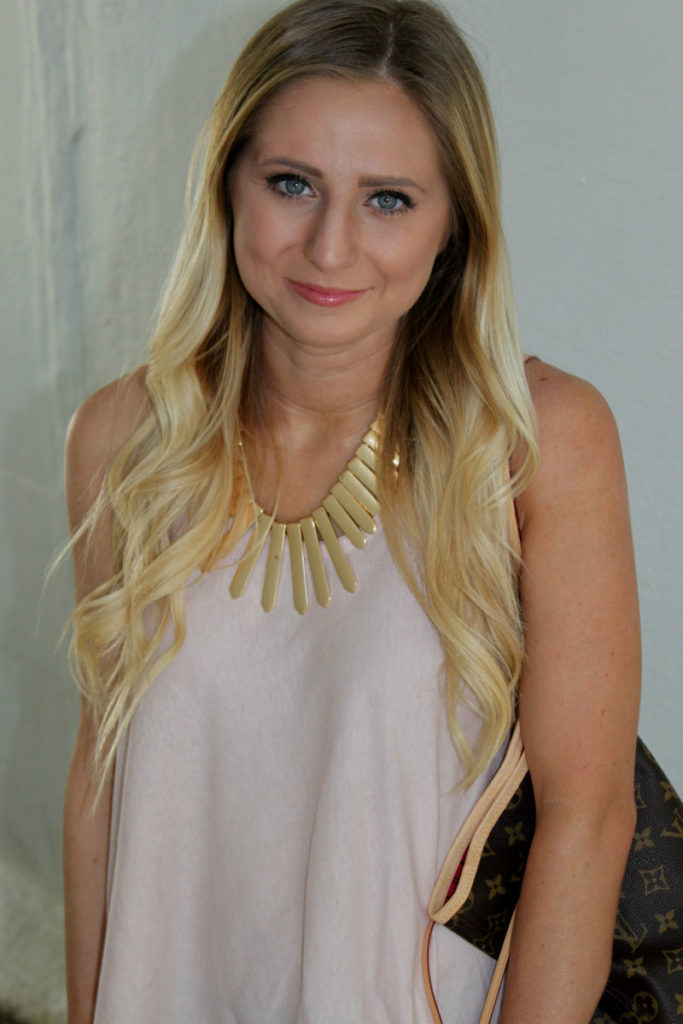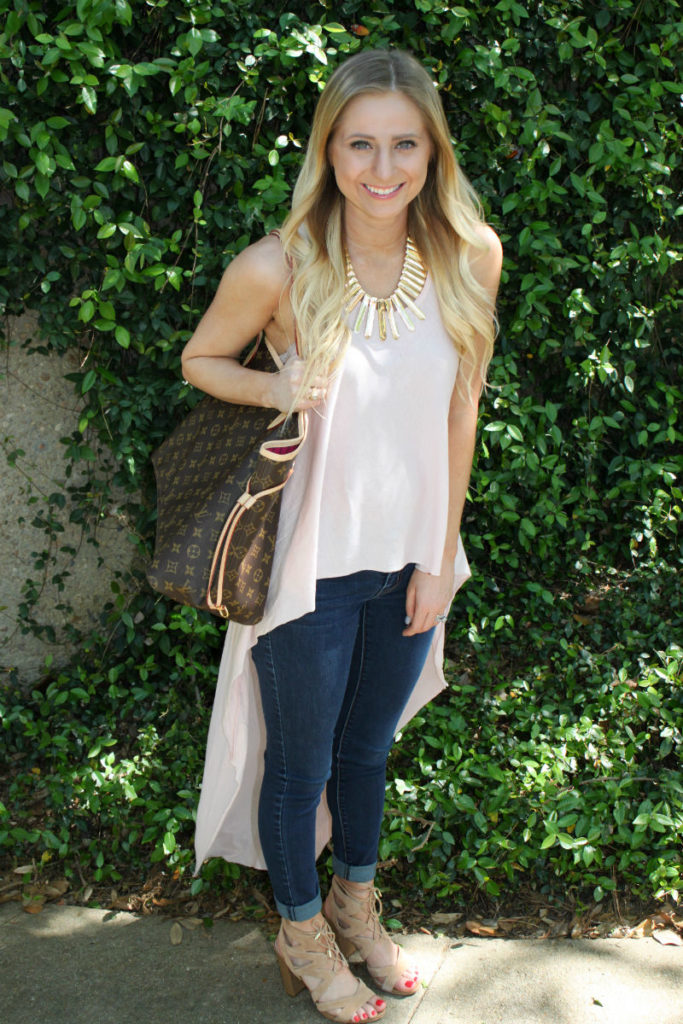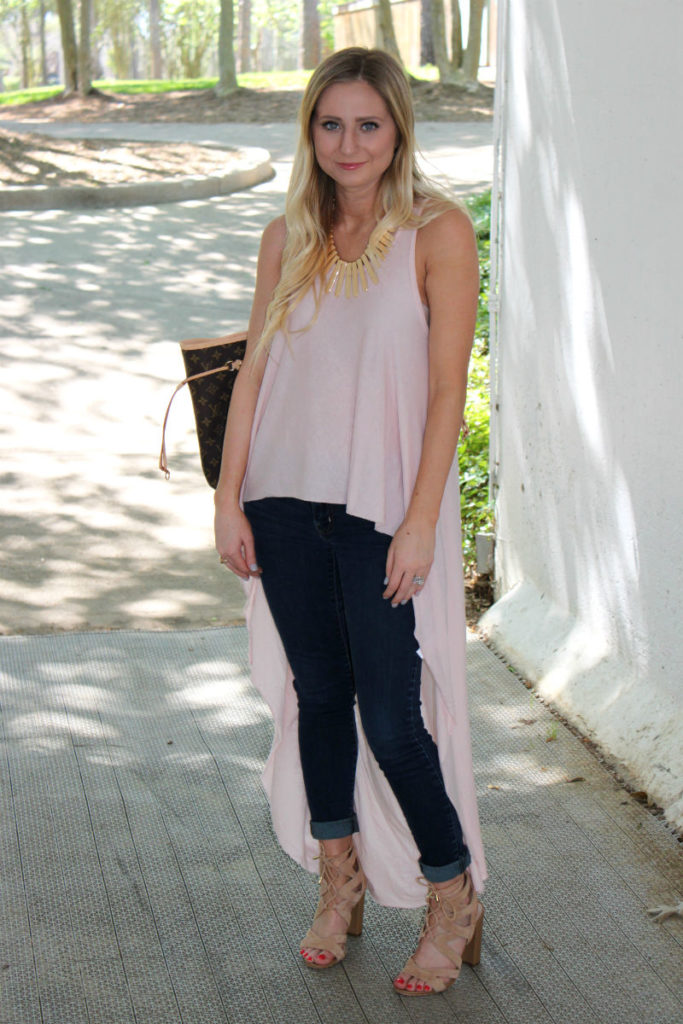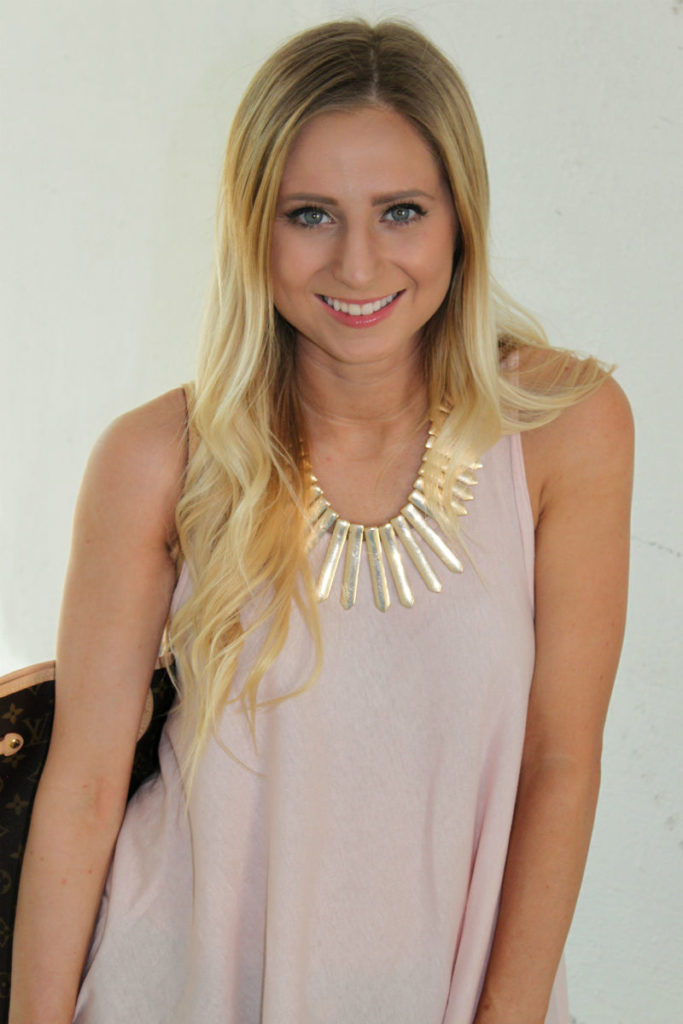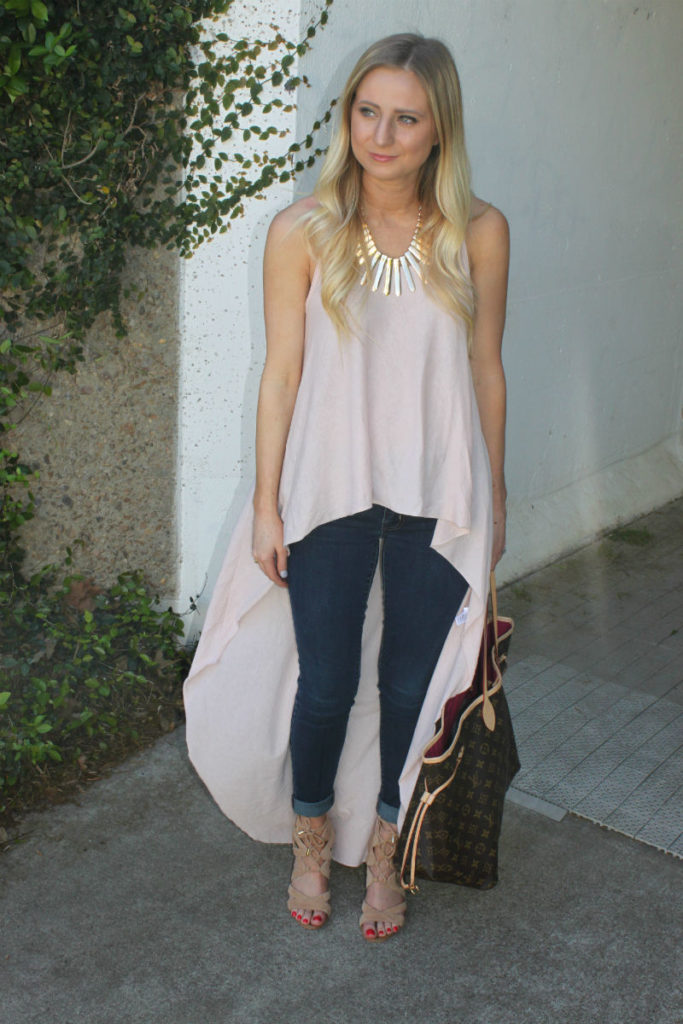 Top: (Sold Out) Similar // Jeans: American Eagle // Necklace: BaubleBar // Shoes: Sam Edelman
Bag: Louis Vuitton // Lipstick: Melted Peony
---
Shop the Post