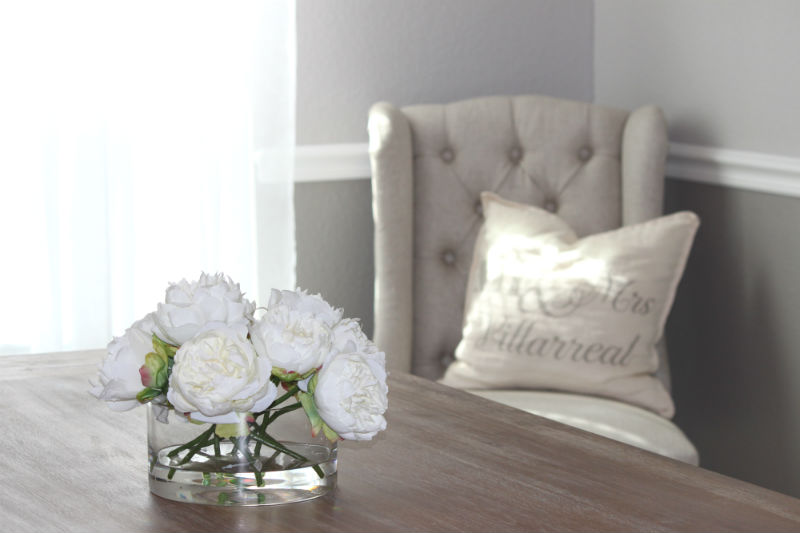 I should start from the beginning, before Mason and I even moved into our house. Our dining room was originally a mustardy-yellow color which is definitely not my style but to each his own. I loved bright white and grey tones for homes. As soon as we found out that our offer on our house was accepted, we starting planning what colors we wanted to paint the house. We had the entire house repainted before we moved in, the ENTIRE house except the laundry room and closets. We also had our painters add the chair rail in our dining room because we had seen a model home that had this with a darker grey on bottom and a lighter grey on top. I knew we had to have that in our house when I saw it. Mason also replaced the original light with this globe light we found. I loved this light so much and just knew it would be perfect for the dining room.
Right after Mason and I closed on our house, we ran to one of favorite furniture stores. I'm not joking when I say we ran. We waited until after closing to make any bigger purchases but wanted to buy furniture as soon as we could. We had been looking around during the month leading up to closing and pretty much knew exactly what we wanted to buy. I had been eyeing this dining room table at Z Gallerie and by eyeing I mean, I had my perfect dining room planned out in my head and it included that table. I had my heart set on this table but I knew it would be one of our splurges. I don't think I had Mason totally convinced that we should get the table but we went to Z Gallerie anyways, to just "look" around. Well we ended up with the dining room table and then entire dining room set plus some. I don't know what happened in there, Mason must have blacked out because we got all the furniture I wanted. Only slightly kidding. We definitely splurged on our dining room but it is my favorite room in our house.
Originally we had the two dining room chairs at the heads of the table and the whole room looked closed off and just not right. Mason had the idea of putting the two chairs in the corners and it made the biggest difference. I had already been looking around for something to go in the corners because they looked empty but we already had what we needed. I love how we can pull up the extra chairs if we ever need to but they look like they have a place. The chairs are also great to put a decorative pillow and a throw over. We got the pillow as a wedding gift and I love it so much. It was one of the first things that we got that had Mr. and Mrs. Villarreal on it and it is so special to me. I know it's just a pillow but I want to keep it forever.
The dining room in my house is inset and the walls are pretty long so finding something to put on them was a challenge. I really wanted to have the walls symmetrical and kept looking for something to fill them. I almost bought a few different things to go on the walls and then would panic and not buy them. I'm so glad for backing out of all my options because then I found these frames at Pottery Barn 😍 I probably actually looked like that heart eyed emoji when I found them because I knew I had to have them. I loved that they were square and would look the exact same with a portrait or landscape picture. I think filling the frames with black and white pictures really just completed the look I was going for.
Decorating our home has become one of my favorite things to do. It was fun when we had an apartment but this was so much more special because it's our first home together. I wish I could count the amount of HomeGoods runs that we have made to just pick up a few things and then end up leaving with the entire store. We actually just found the rug at HomeGoods after months of searching for one. Y'all finding rugs is not an easy task. I have slowed down on my home decor buying habits but I just can't kick it yet. I have been so excited about sharing parts of my home with you guys. I hope y'all like it! Thanks for reading!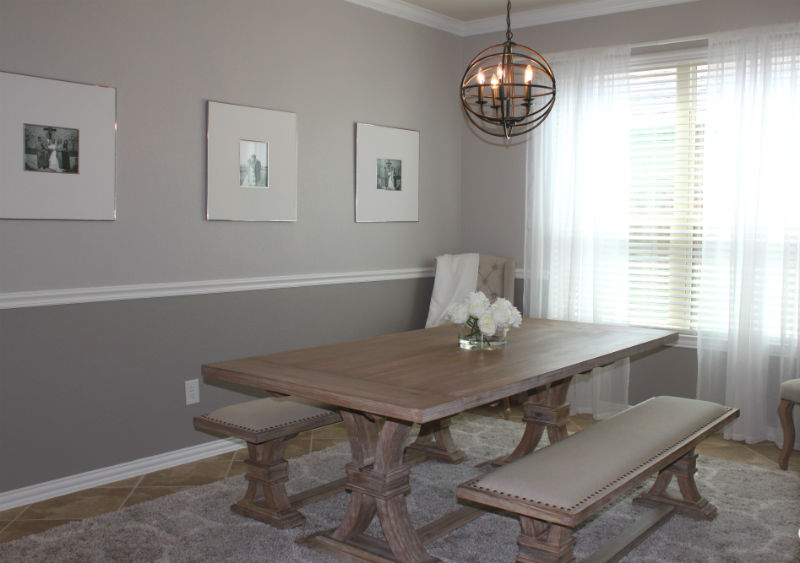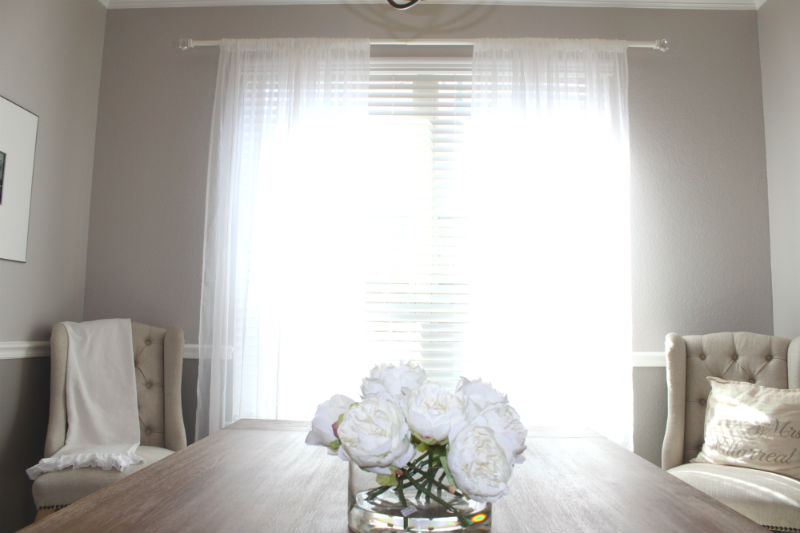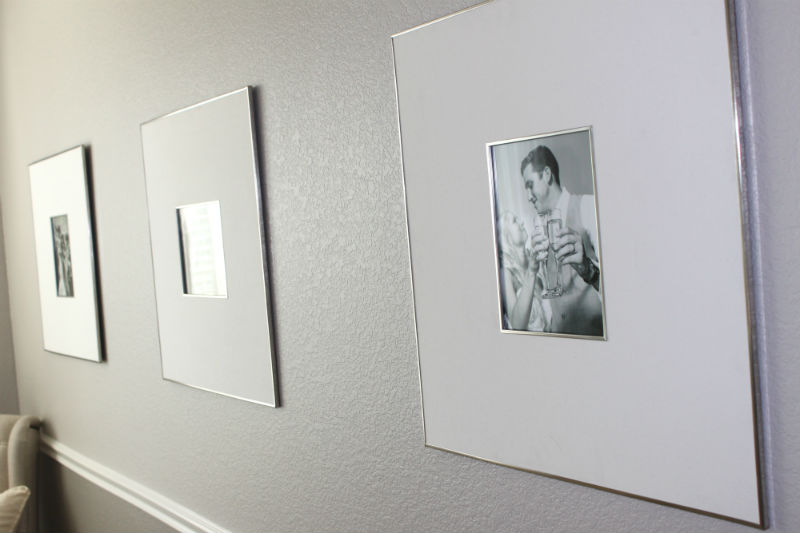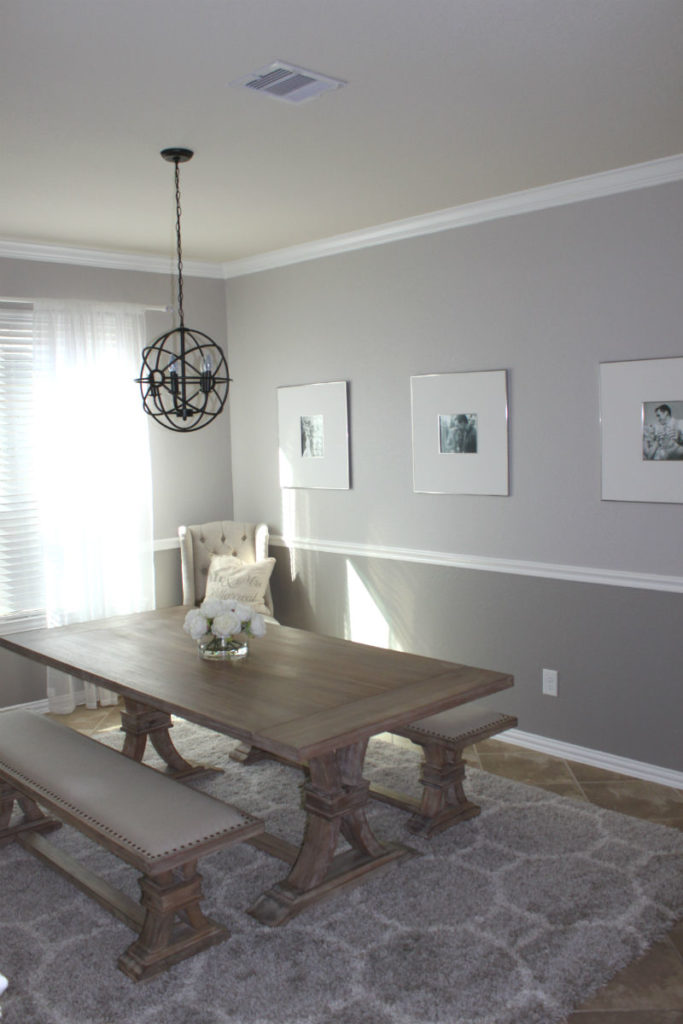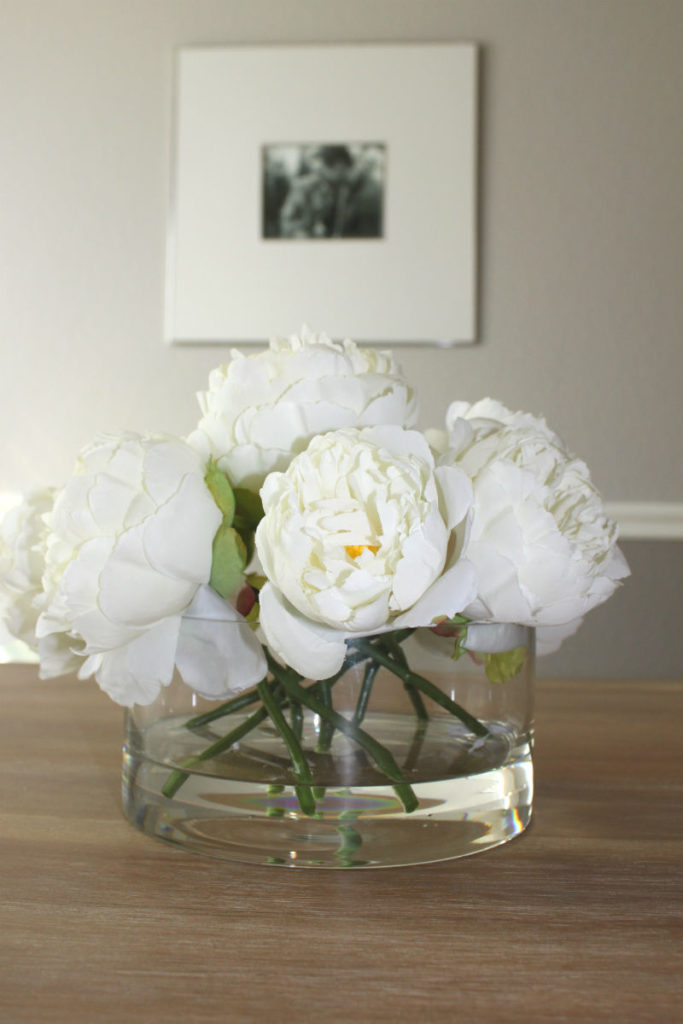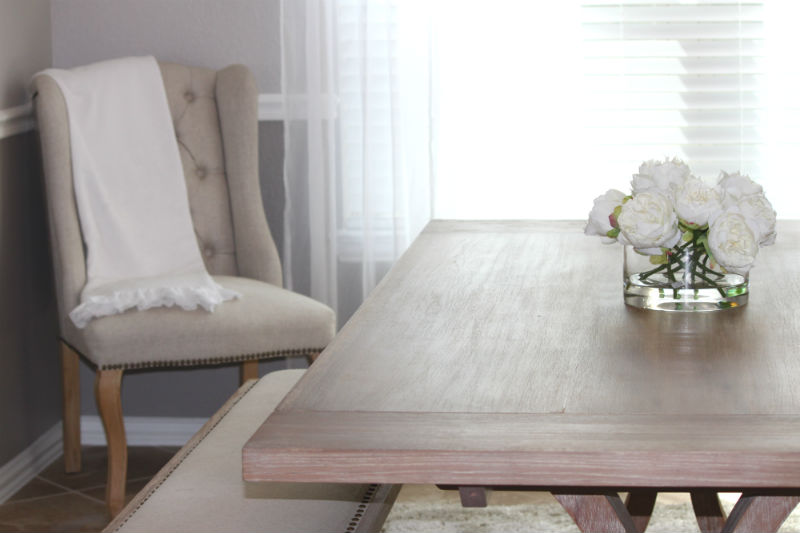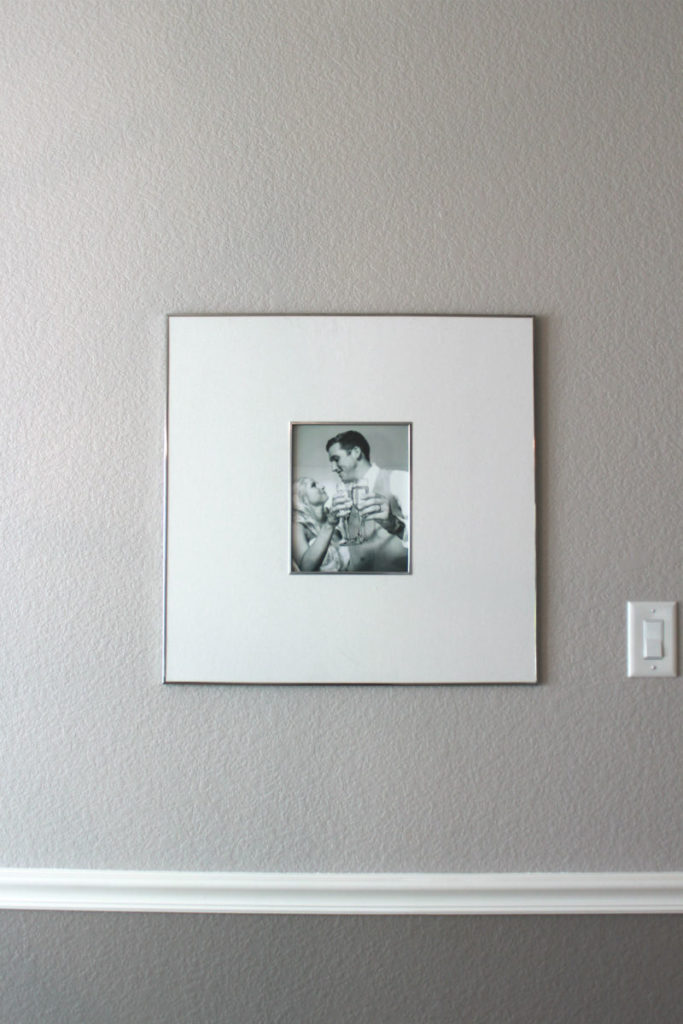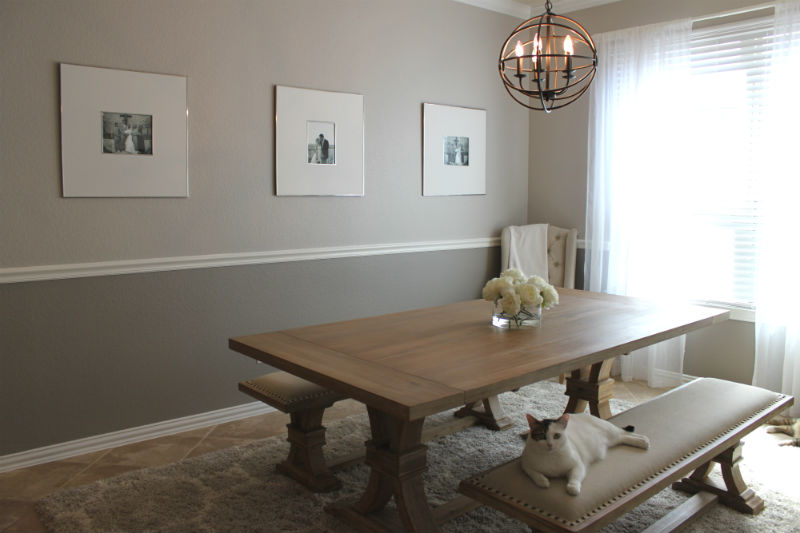 (Kennedy really wanted to make her blog debut 😂)
Dining Room Table: Z Gallerie // Benches: Z Gallerie // Chairs: Z Gallerie // Curtains: Pottery Barn // Frames: Pottery Barn // Rug: HomeGoods // Flowers: HomeGoods // Pillow: Pottery Barn // Light: Bed Bath & Beyond