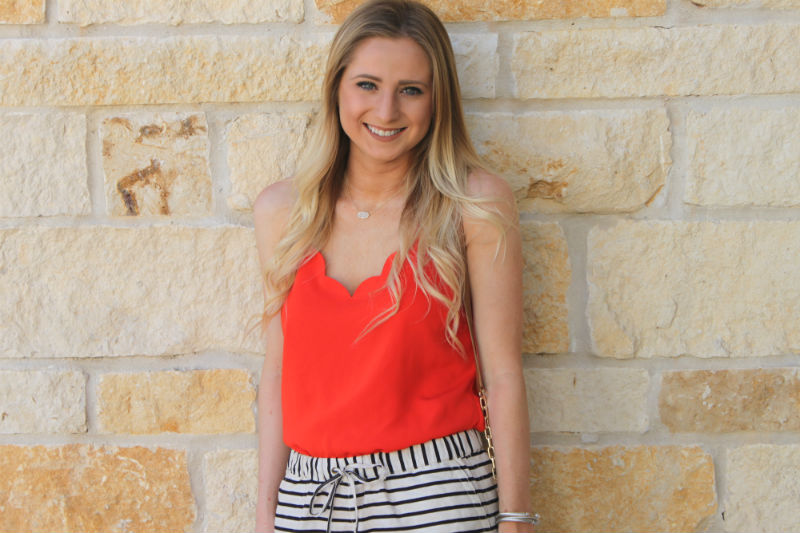 Happy Wednesday! I feel like it should be Friday already. I had to travel to San Francisco on Sunday but it was a last minute trip and all the direct flights were booked. I flew from Houston to Los Angeles and then to San Francisco. This whole adventure was a 8-9 hour travel ordeal. I HATE layovers, they stress me out because I get so worried about going to airports that I'm not familiar with. Well I had a layover at LAX both on the way there and back but they were 3 hours. What am I supposed to do with myself for 3 hours at an airport by myself? If you're really wondering the answer is eat pizza and have a glass of chardonnay. I was in California for less than 24 hours and then headed back to Houston. I'm so glad to be back home and I am exhausted! You may feel like I'm just rambling at this point but I'm not, sorta. 😜
This outfit is so easy to throw together even when you're worn out and don't feel like planning an outfit. Living in Texas, it is almost always warm enough to wear shorts. However, I always want to just grab my denim shorts and then throw on a shirt because why not? Denim shorts are so easy because you can pair any top with them! I found these shorts at J.Crew as I was checking out and grabbed them so quick! I had already picked out the top and then saw the shorts. I knew instantly that they would make the cutest outfit. I love that these shorts have a drawstring because I think it is so cute to tie them. These shorts simple are enough that they will be easy to pair with other shirts. The next time that I want to just grab my denim shorts, I'm going to wear these instead.
Red is not a typical color that I gravitate towards for my wardrobe. I normally go for more muted tones like pinks, blues, blacks so basically any color besides red. It can be hard to pair things with because when you wear red, it really stands out. As I said before, I actually picked out the top first and then was thinking about what I could wear with it. This top would not only be good with the shorts that I chose, but with denim shorts, white shorts, or white jeans, I think the list could go on. I saw the scallop details on this tank and thought it was so cute. I love tanks just as much as the next girl but I really loved that this was not just your basic tank. This tank also comes in 4 more colors and I'm really tempted to buy it in a different one. Don't be surprised if this tank pops up on the blog in a different color.
What is one of your favorite easy outfits? Cute shorts and a tank is definitely mine. Thanks so much for reading!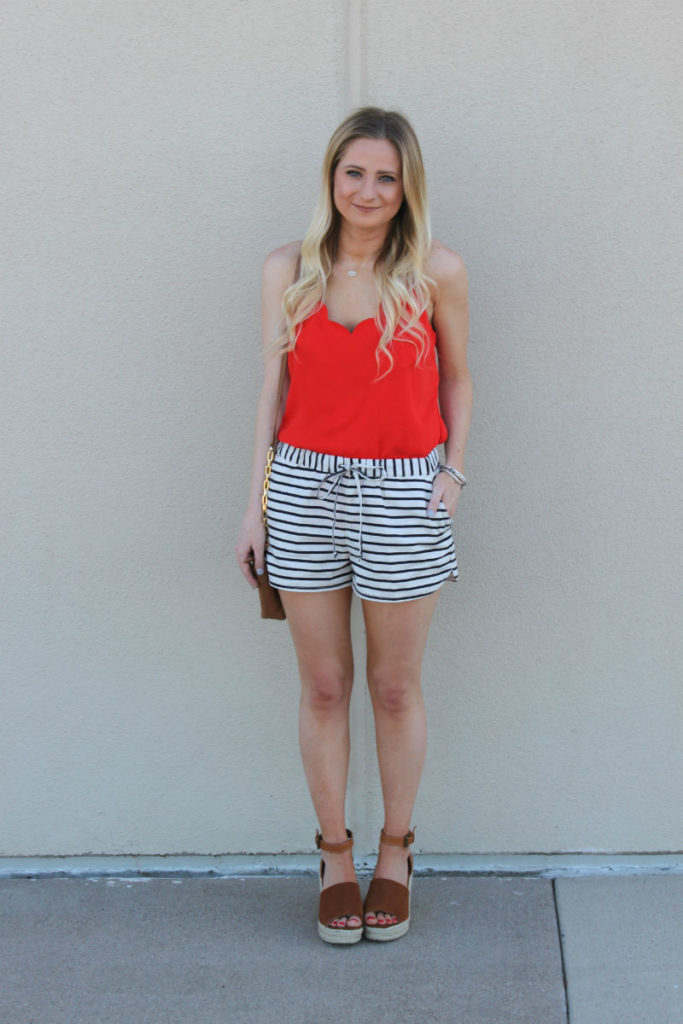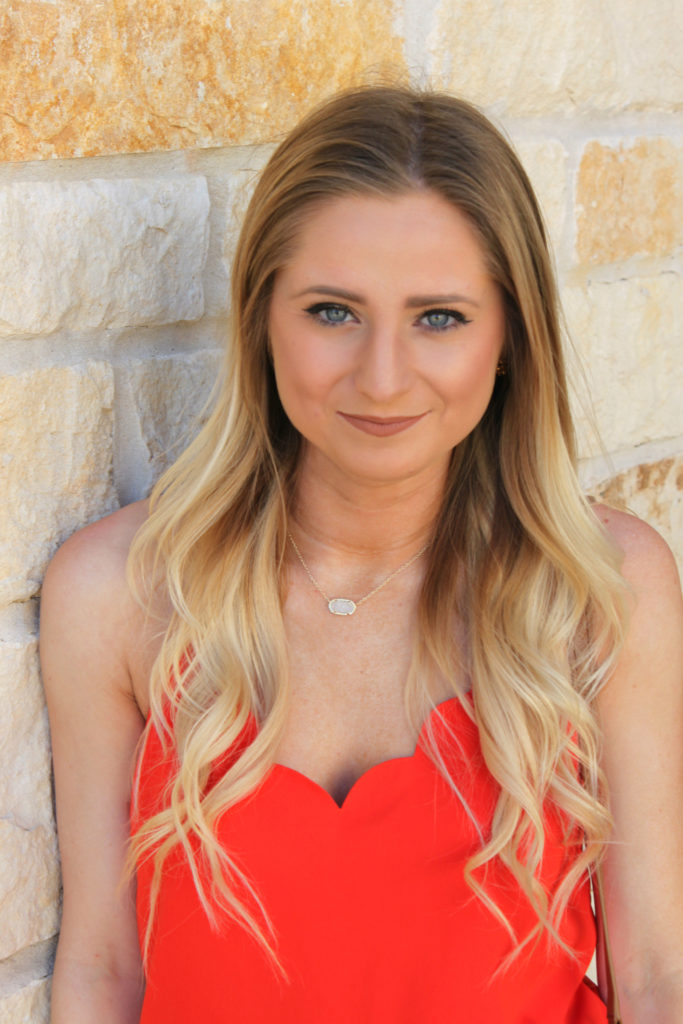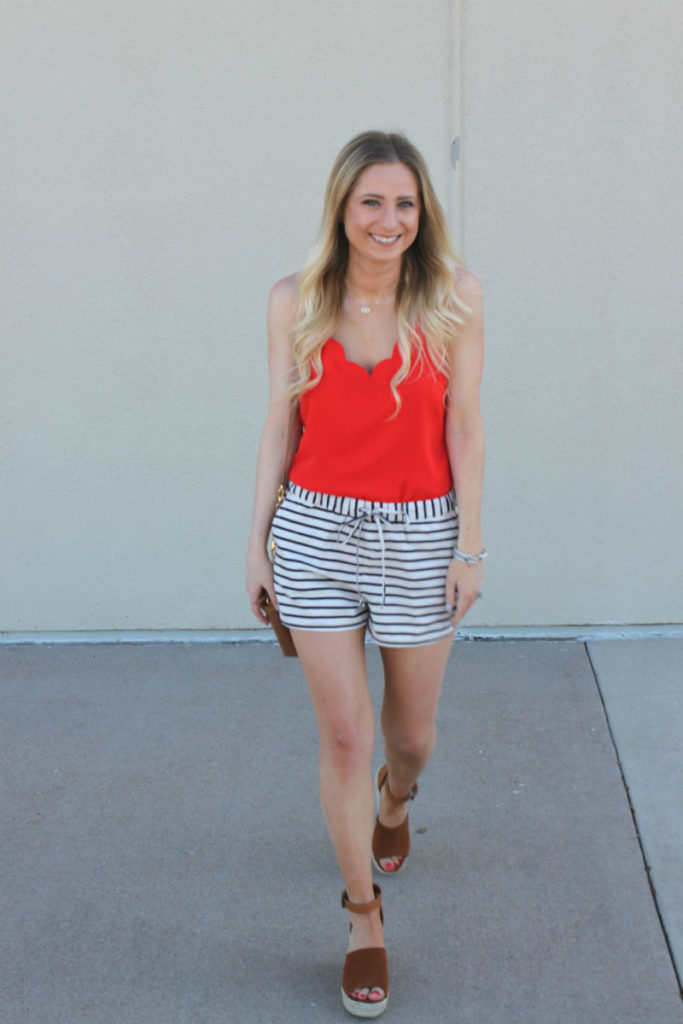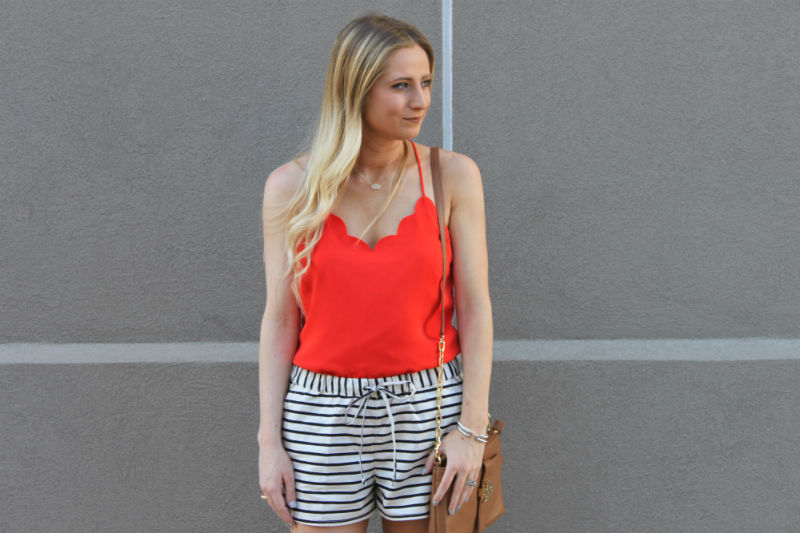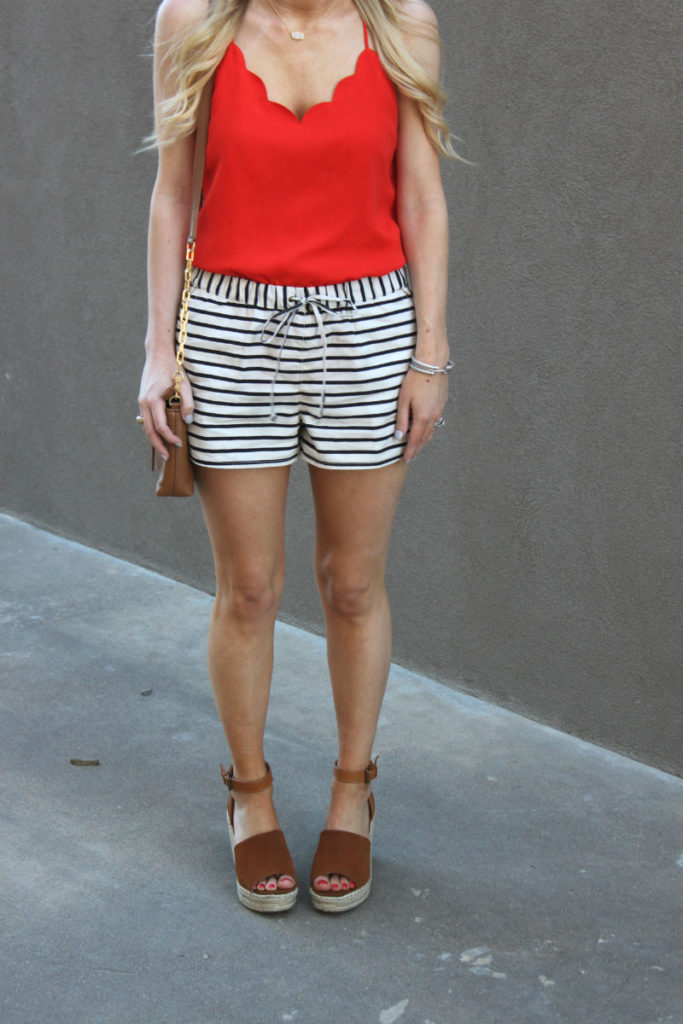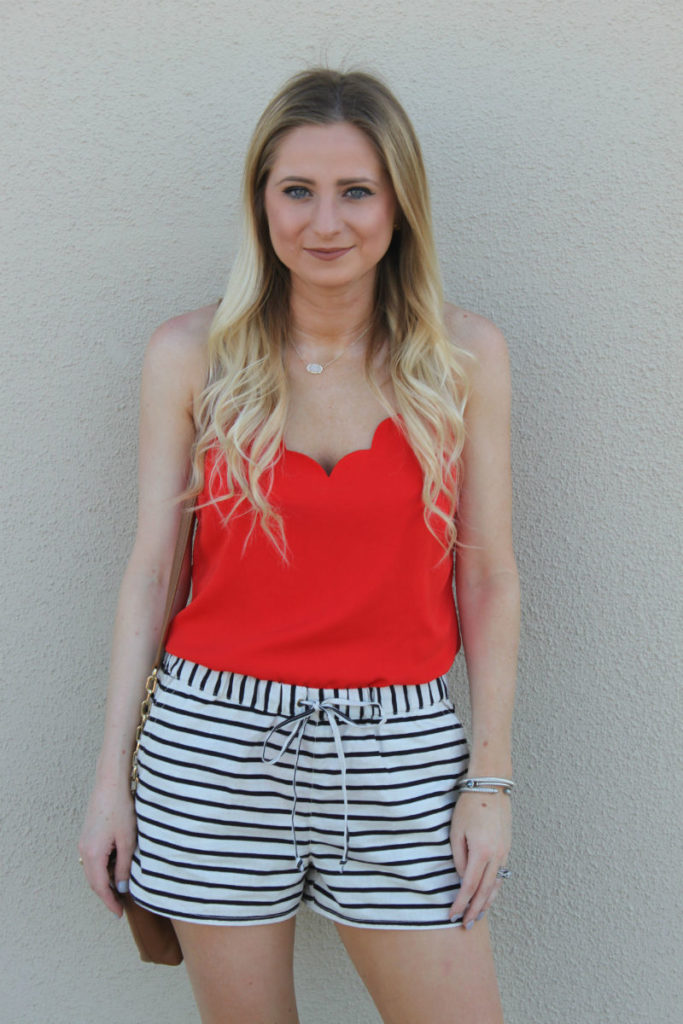 Top: J.Crew // Shorts: J.Crew // Bag: (Old) Similar // Necklace: Kendra Scott // Shoes: Steve Madden // Lipstick: Ginger
---
Shop the Post