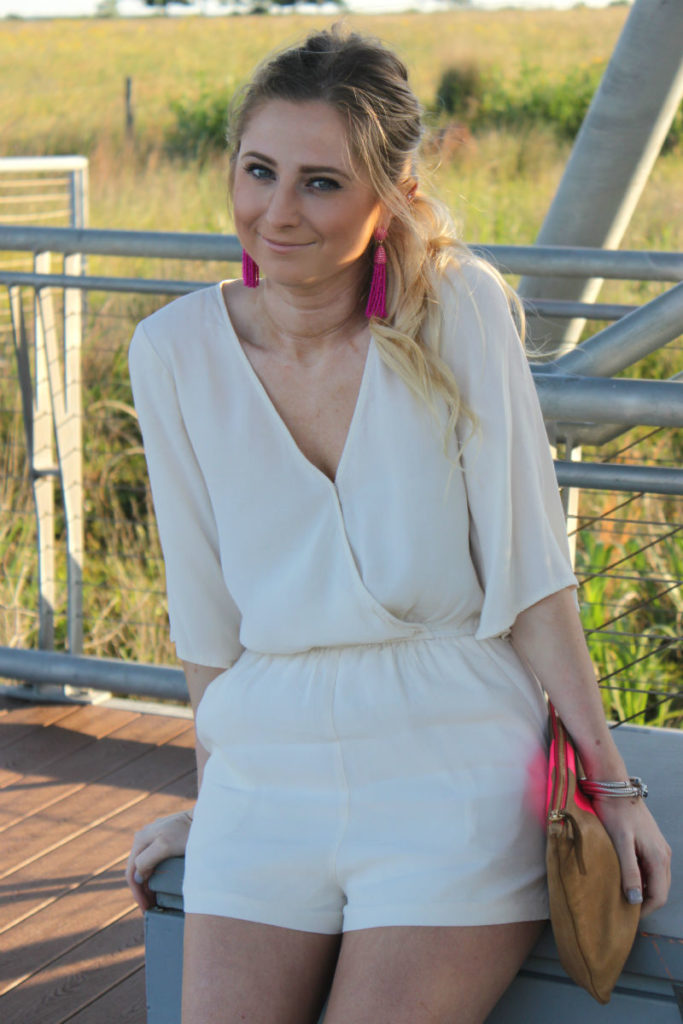 Happy Good Friday! For everyone that has a 3 day weekend, enjoy but I am super jealous! I'm so excited to get to spend some quality time with my family and Mason's family this weekend. Family time is good for the soul. With Easter being this weekend, it's the perfect time to think about how blessed we are. It's so easy to take things for granted in our fast paced world. I know I definitely do sometimes. Even if you just take a minute to think about all the things you are thankful for, it can be such an amazing way to turn a bad day around. I'm so thankful that I have this opportunity to share the things I love with you guys and that y'all even care. I'm extremely blessed that I have a husband who is willing to be my photographer and support my crazy idea of becoming a blogger. Without Mason, I would have a boring blog with no pictures. Who would want to read that? The answer is absolutely no one. 😂
A few weeks ago, I realized that I hadn't picked out anything to wear for Easter. I Immediately started thinking about floral dresses because of course I did, that's what everyone thinks about for an Easter dress. I was doing my usual online browsing and came across this white romper. I had a realization that maybe I didn't need something colorful and floral. I love this romper because it is so simple and can be styled so many different ways. It also has bell sleeves which I think are so fun and give any piece of clothing a little something special. I personally think rompers are one of the most comfortable things to wear and could honestly live in one. I was worried that it might be a little sheer since it is white but it is not at all! I seriously love this romper and didn't want to change clothes as soon as I got home, which says a lot. I always change into super comfy clothes as soon as I get home, maybe that's weird but it's the best feeling.
I love finding clothing pieces that are versatile and can be worn again but just with different accessories. I had been dying to wear these BaubleBar earrings but was really struggling to find something to wear them with. I know I'm probably being dramatic and could have worn these earrings with something I already had. As soon as I put on this romper though, Mason was like wait you should wear those one pink earrings (sadly I knew exactly which earrings he was referring to). I seriously ran to my jewelry box and put these earrings on.
I hope you all have the best Easter and get to enjoy some time with family. As always, thanks for reading!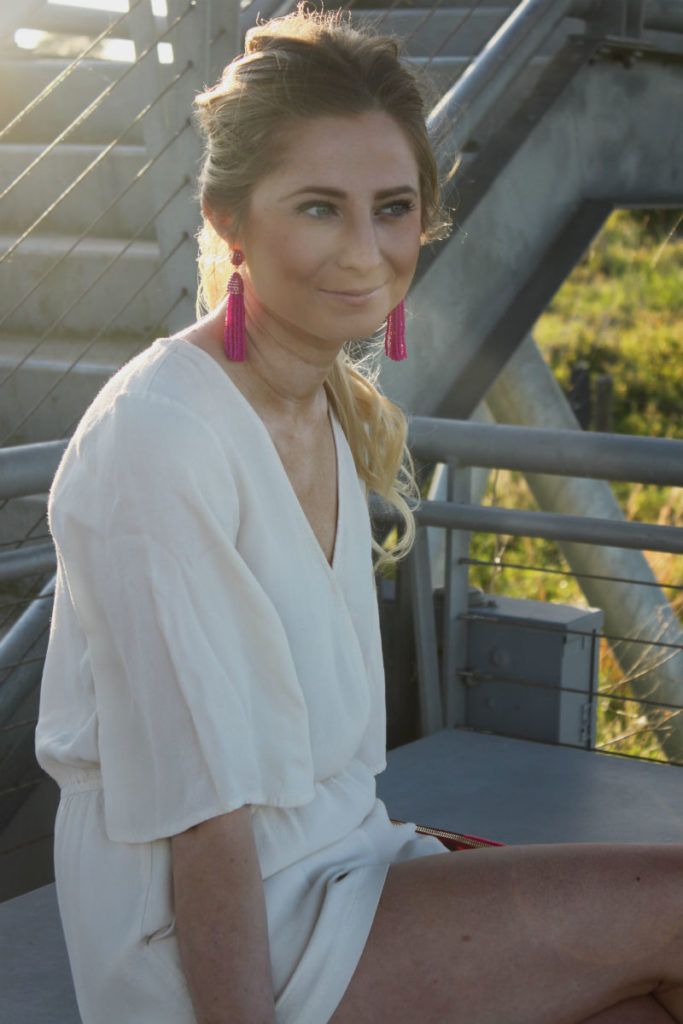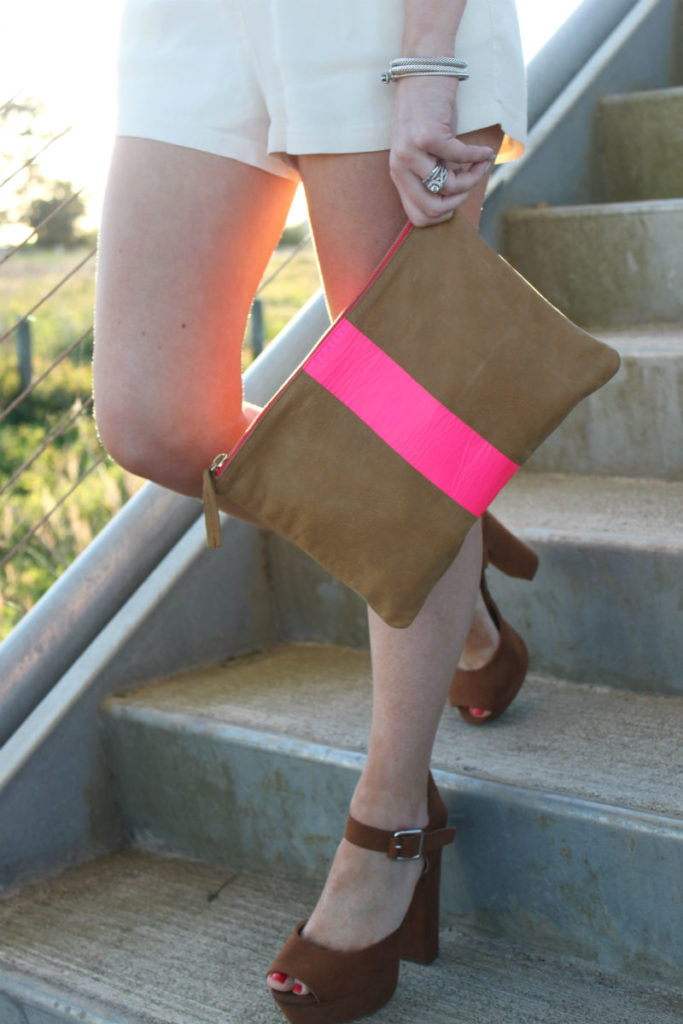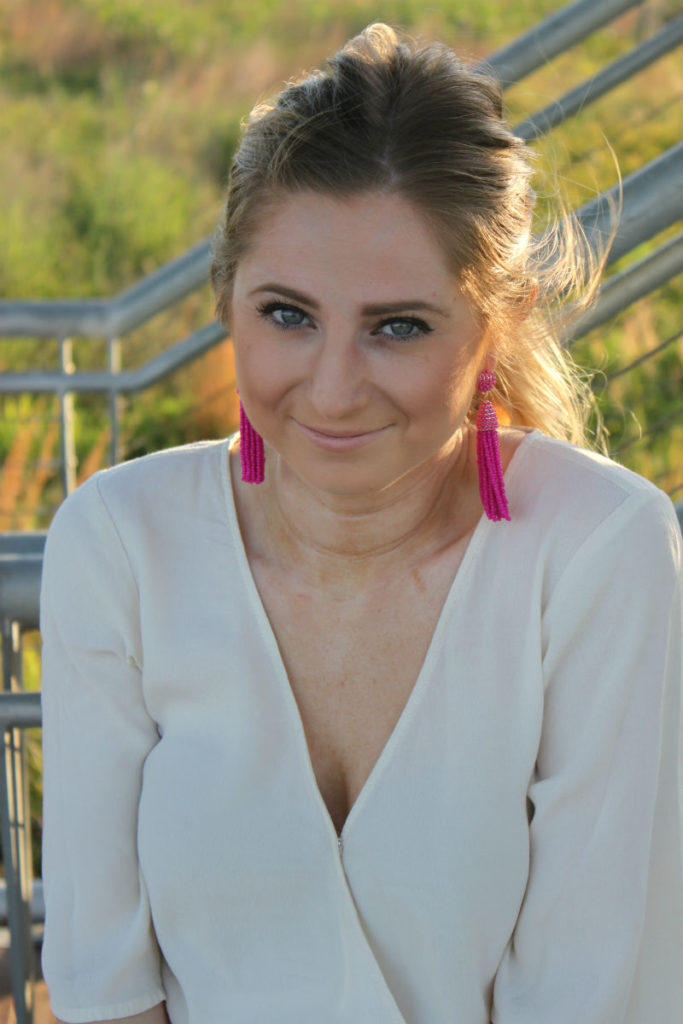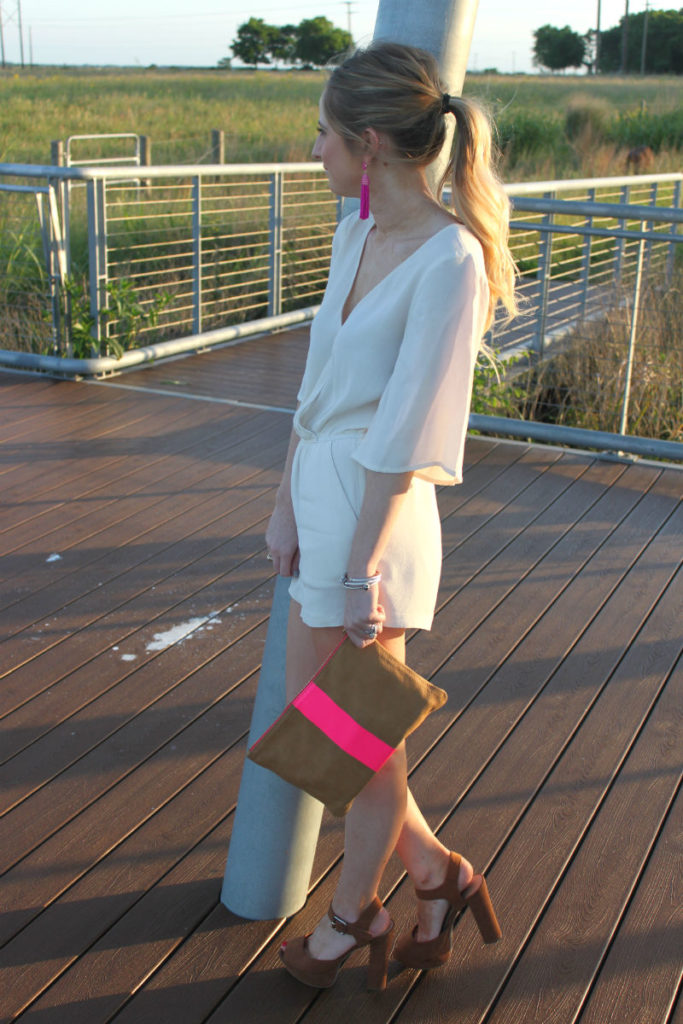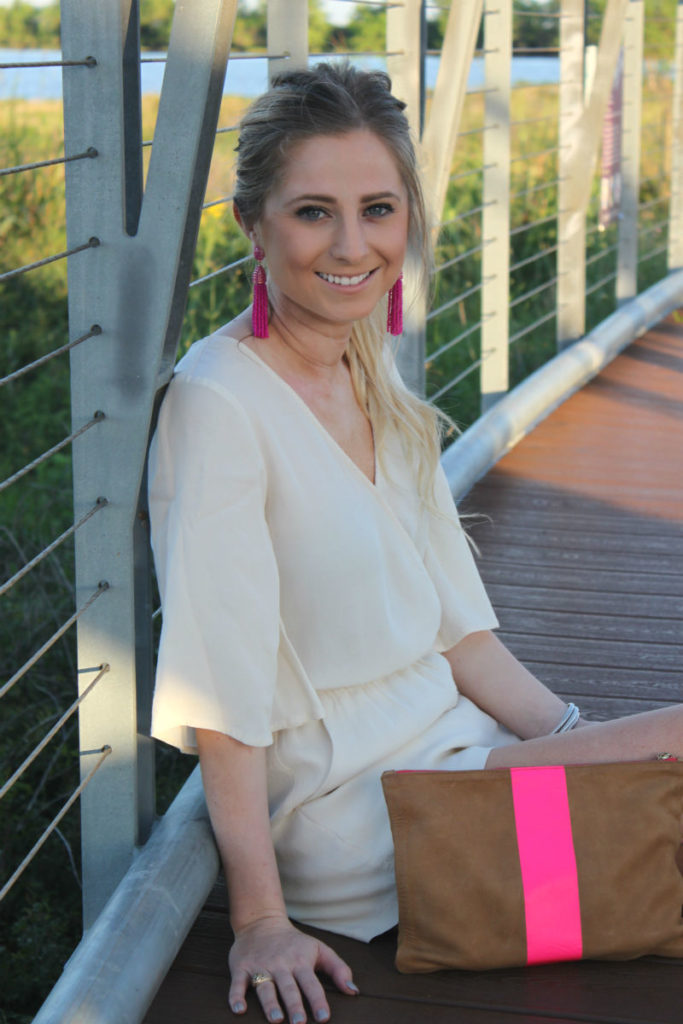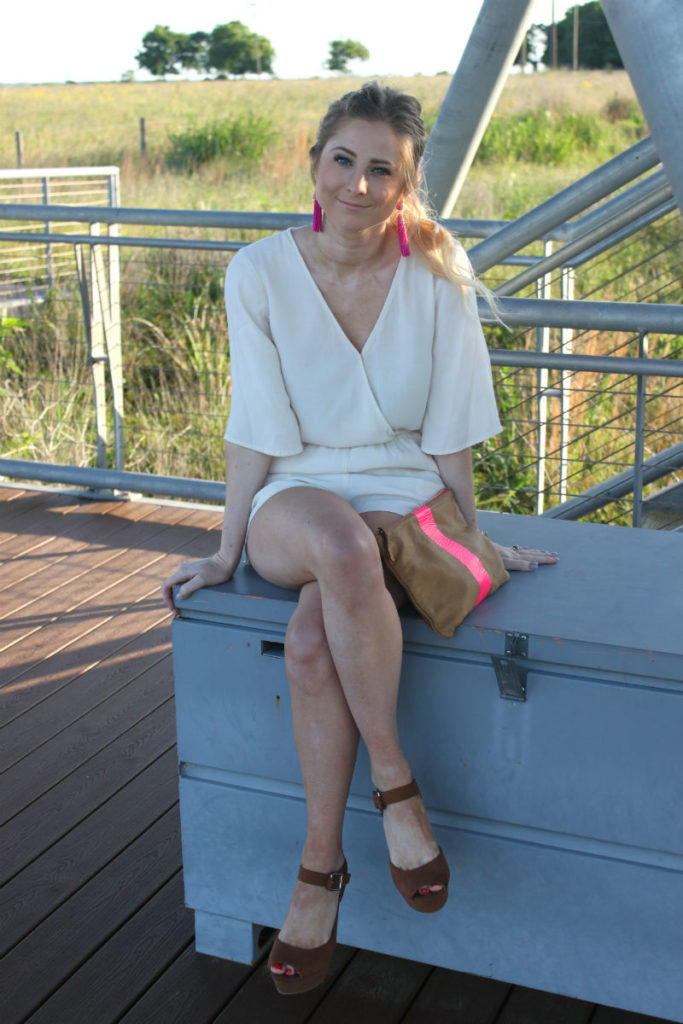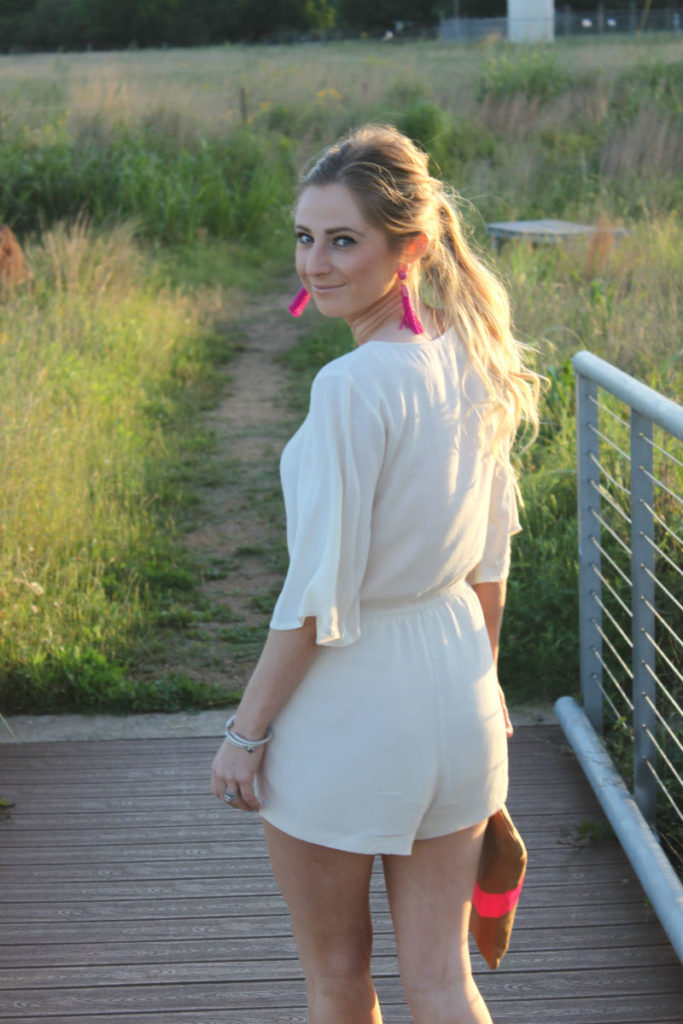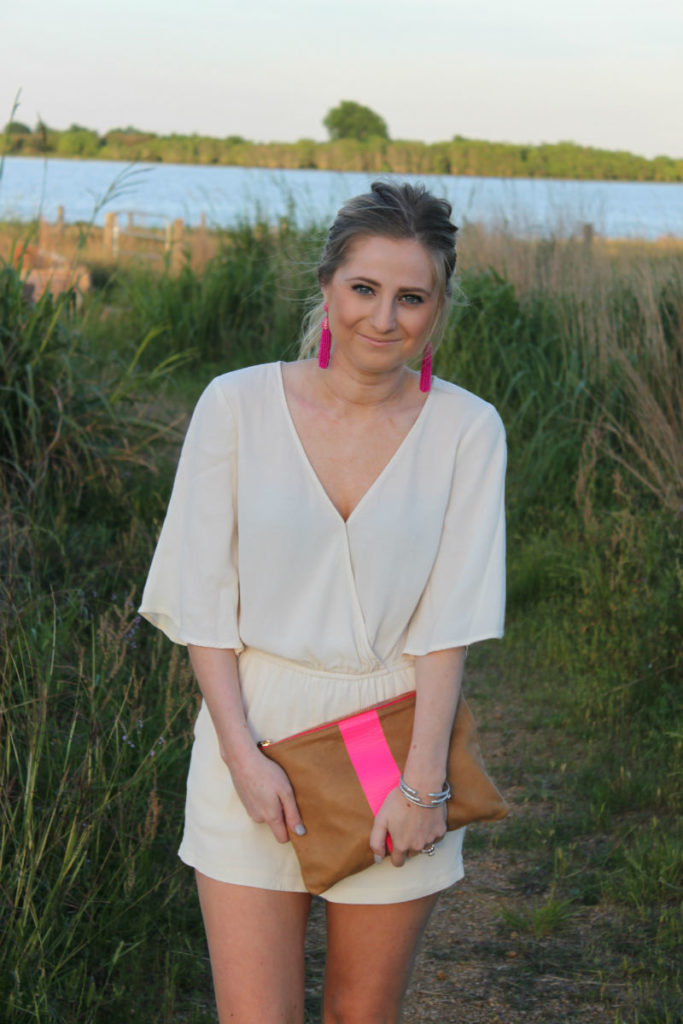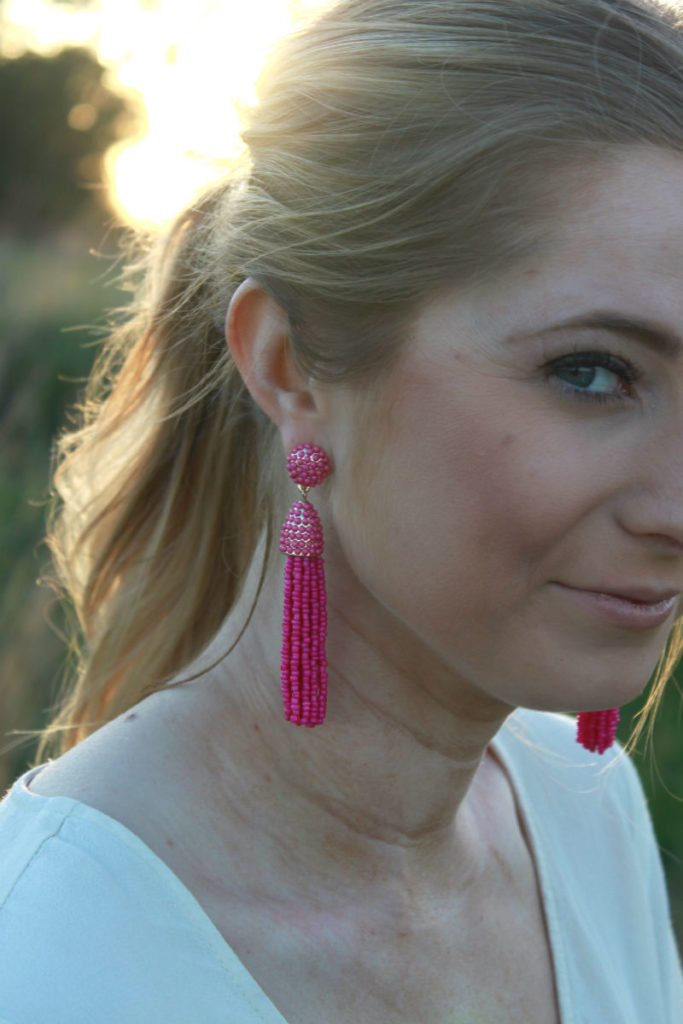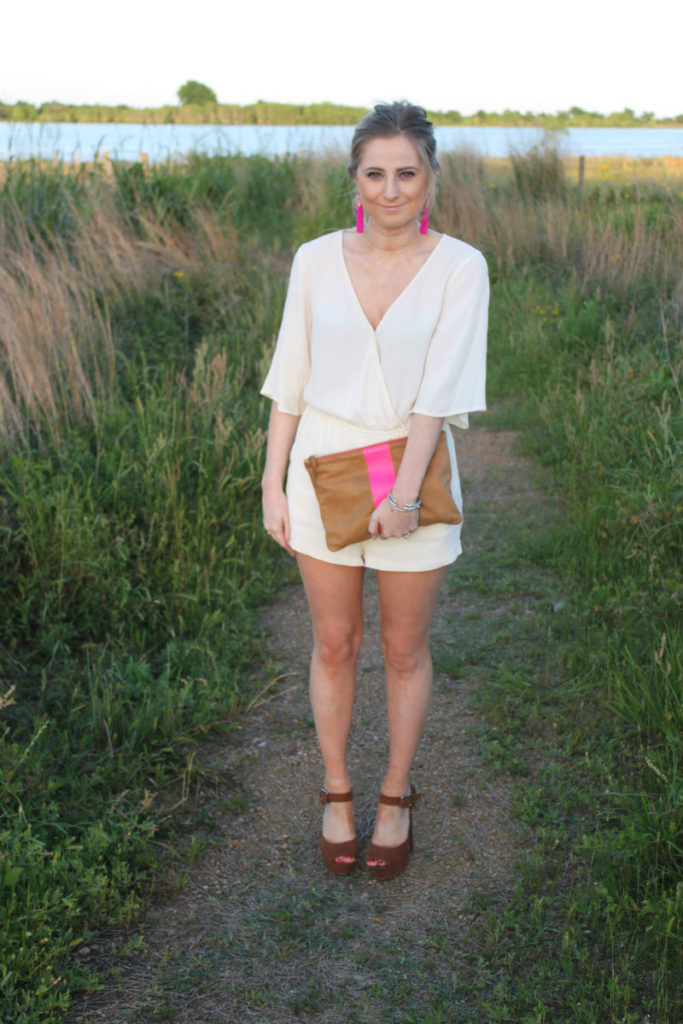 Romper: (Sold Out in White) BB Dakota // Earrings: BaubleBar // Clutch: Clare V // Shoes: (Old) Similar // Lipstick: Melted Sugar
---
Shop the Post