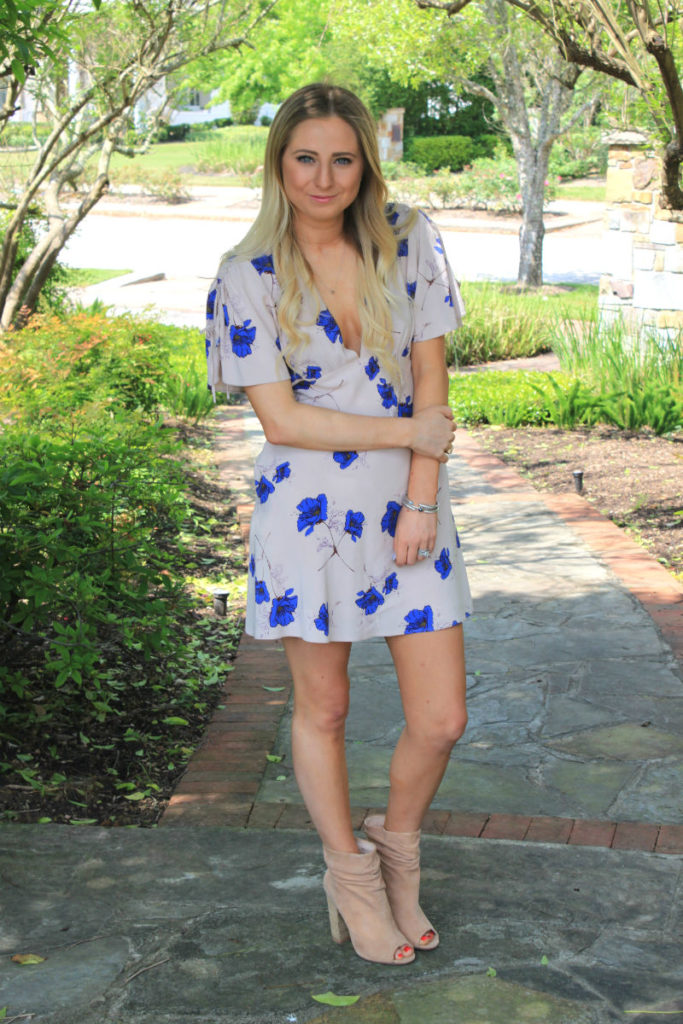 When I was younger I refused to wear dresses. I was by no means a tomboy because I loved to have bows in my hair but for some reason I really hated dresses. My mom found a Christmas list from when I was in kindergarten and I asked for some pretty funny things like 5 cats and cat toys. I guess I assumed I would be getting the cats. But on that Christmas list I also asked for clothes but NO DRESSES! I laugh every time we talk about that because what was I thinking?? Dresses are so easy and comfortable!
I fell in love the second I saw this Free People dress. I love floral prints but I can't have a wardrobe full of only bold florals. I mean I could and would probably love it but y'all might get tired of that. I love the subtle floral print on this dress. It has a lower neckline than something that I would usually wear but not too low. I didn't feel exposed or uncomfortable at all in this dress. I always get nervous when I wear something with a lower neck line and most of the time back out of wearing what I had planned. As soon as I put this dress on, I didn't want to take it off. The material is so soft! I also love the sleeves on this dress.
The shoes that I paired with this dress are some of my favorite. I bought them last fall and have been in love ever since. I really like booties for fall but I loved that these are open toe and are perfect for spring as well! Shoes that transition from season to season are the best. I get so sad when I have to put away my riding boots after winter. I really like wearing these booties because the heel is pretty high! I am very petite and my husband is over a foot taller than me. Heeled shoes and wedges are definitely my friend. These shoes hit higher on the ankle and are perfect to pair with dresses and rompers. Thanks so much for reading!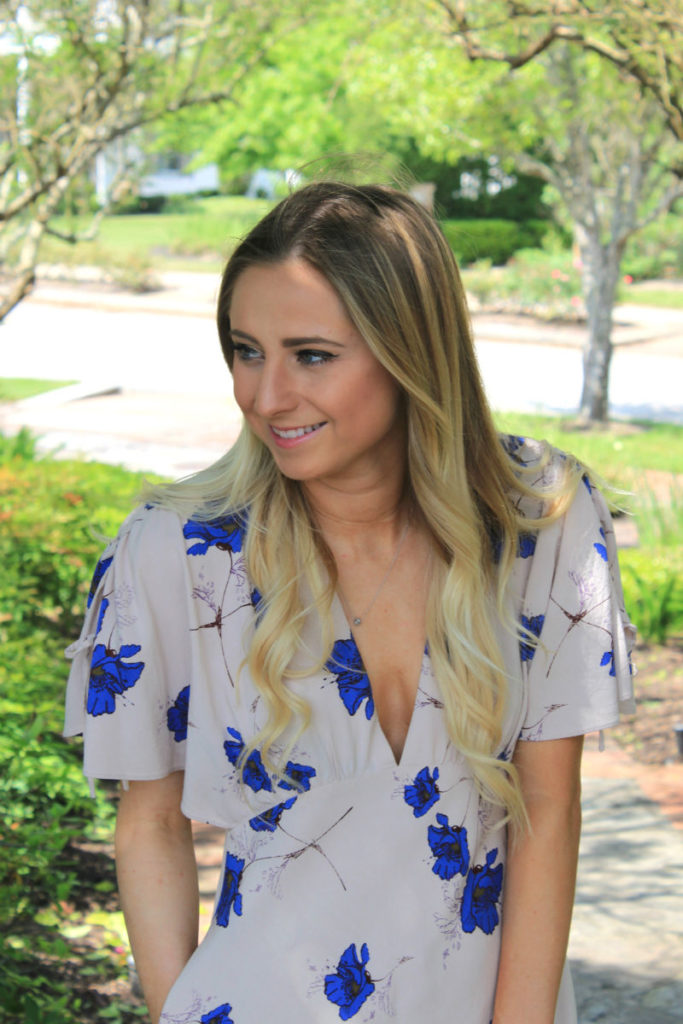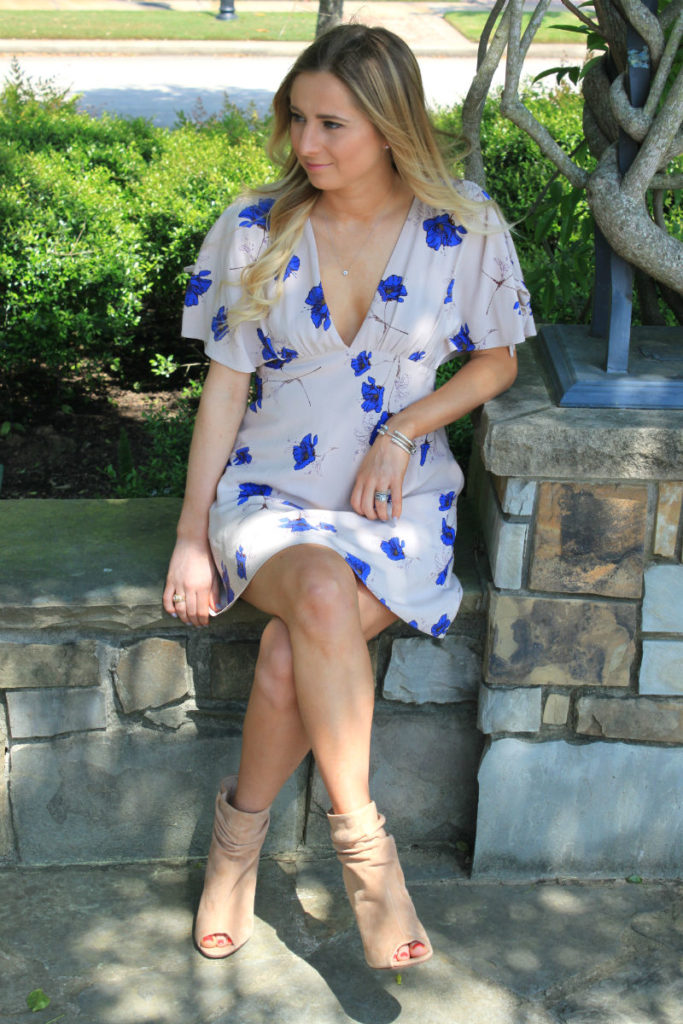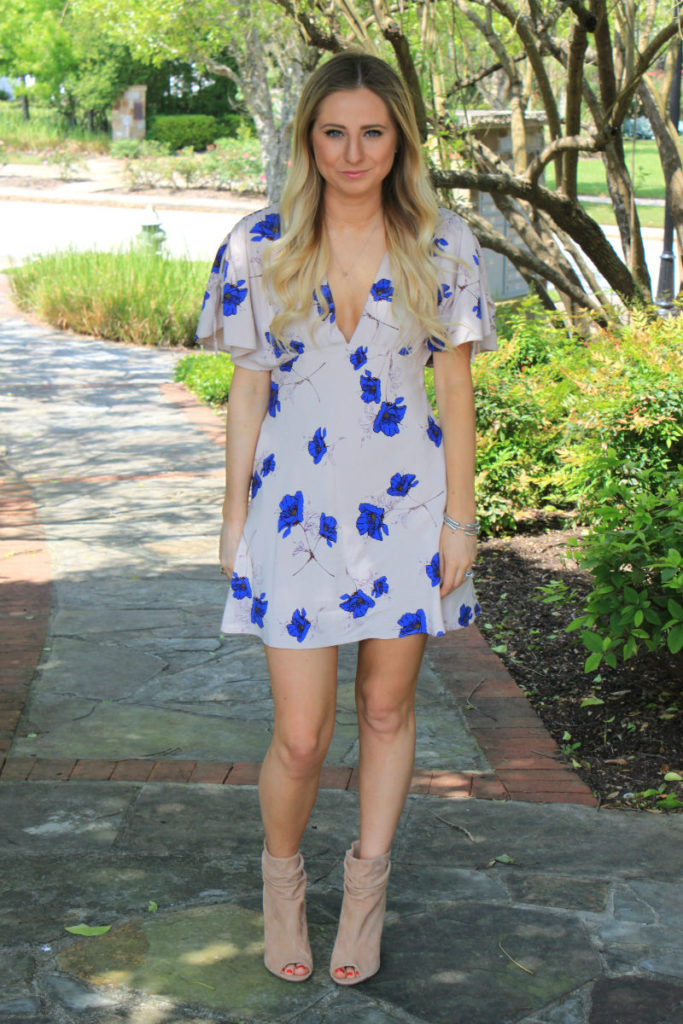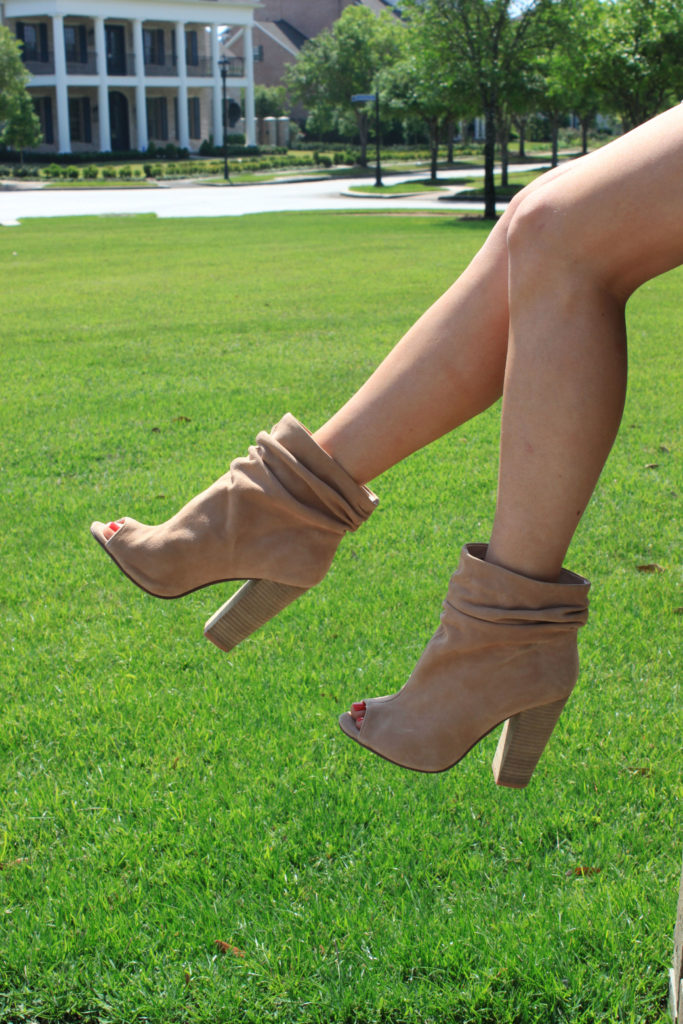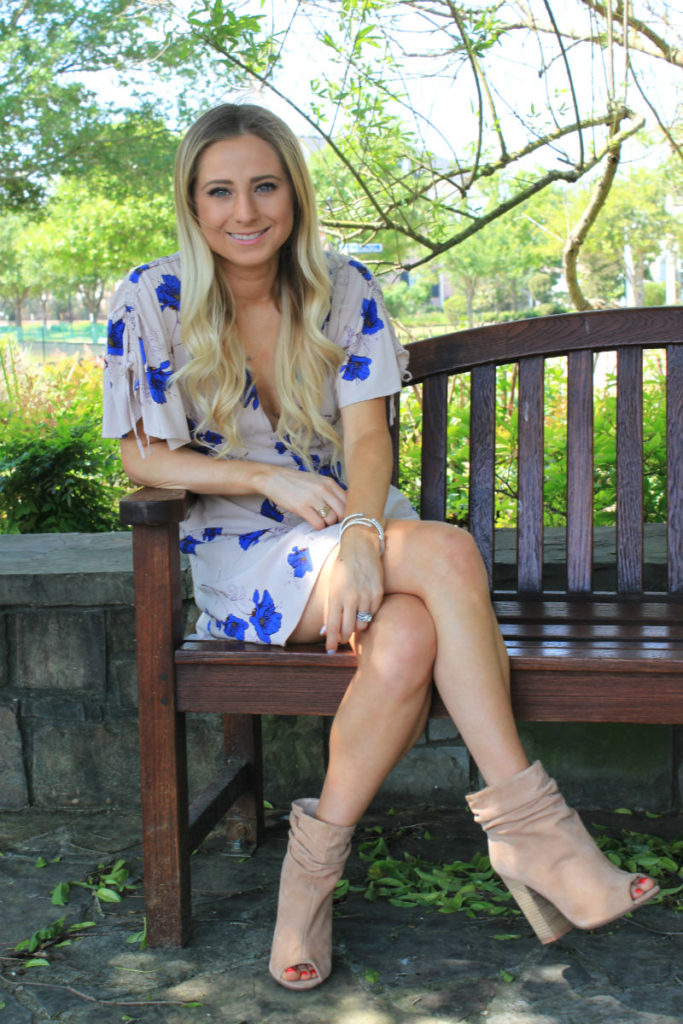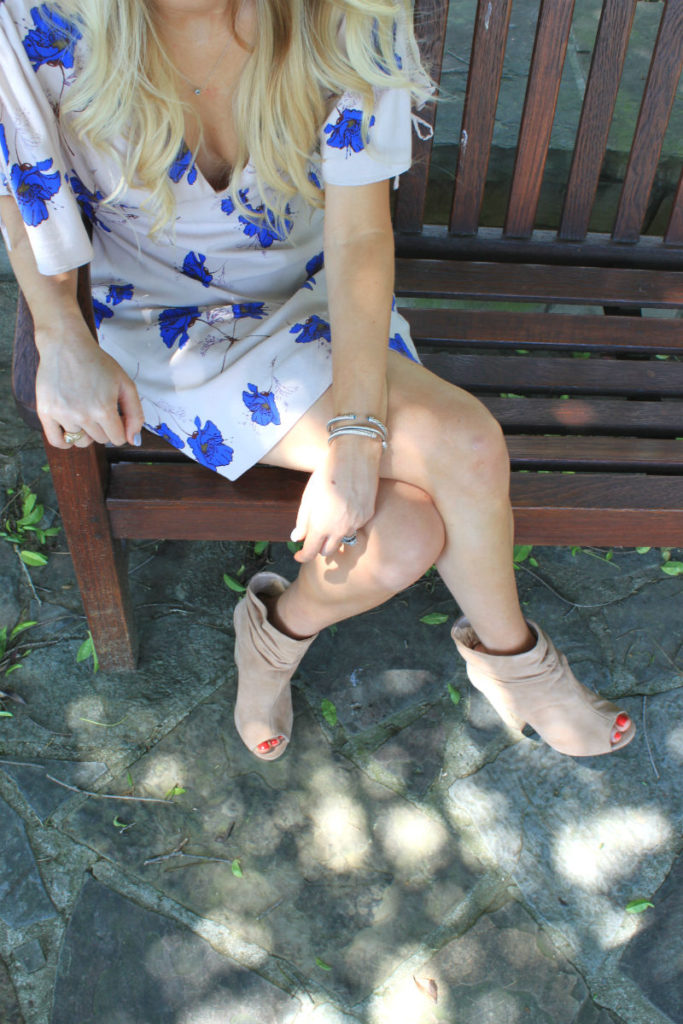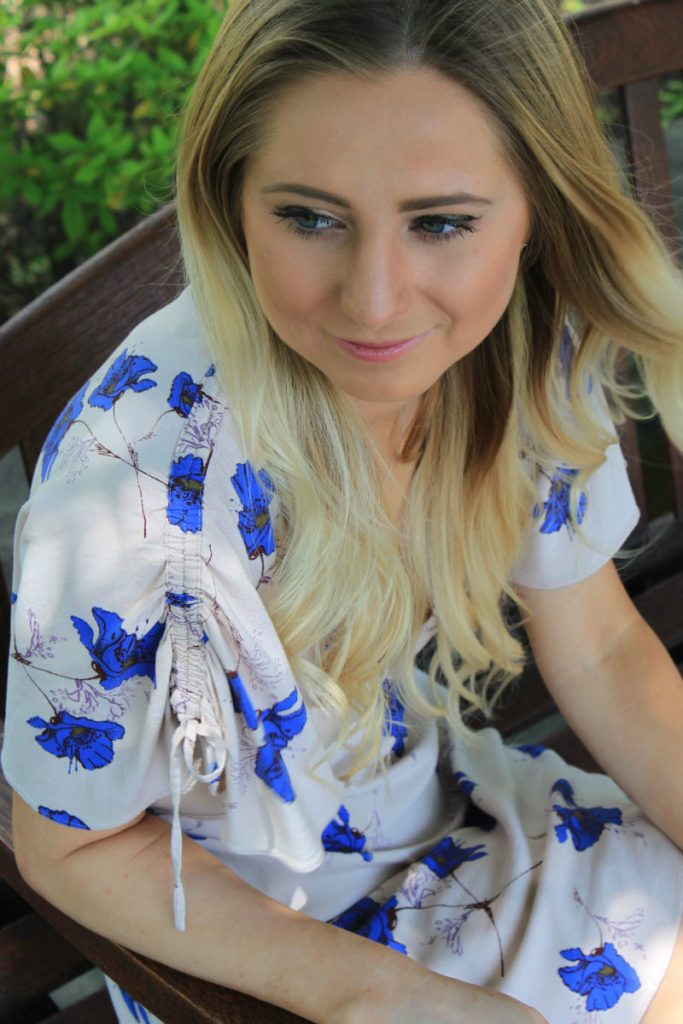 Dress: Free People // Shoes: Kristin Cavallari (New Nude) // Lipstick: Melted Peony
---
Shop the Post