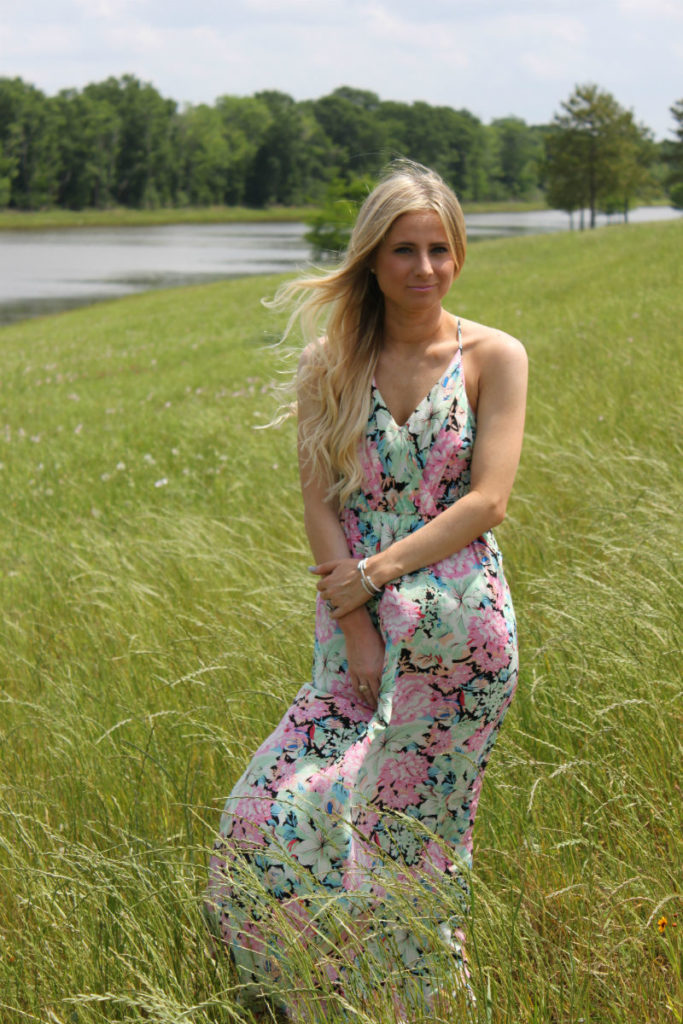 Do you guys ever fall in love with a designer? No matter what they design, you always love it? That's how I am with Yumi Kim. I really think they can do no wrong. A good portion of their pieces are florals but they're all different. I love floral prints and I also love having a wide variety of different floral patterns. Something about Spring and Summer makes me want to buy everything with bright colors and a good floral print, it must be something in the air 😜 I love the colors in the dress, they're bright but not overwhelming. The back on this dress criss-crosses which is my favorite on dresses that have open backs. It also has adjustable straps which is so important to me because I'm petite. This dress has just the right amount of flowiness but still flatters your body, so it's a win-win.
I had been on the search for a good pale pink lip color. In reality, when am I not on the search for a new lip color? The answer is never, of course. I had seen one of my favorite bloggers post about this YSL lipstick and how she loved the color. So being the lipstick addict that I am, I ordered it. She was definitely right, this lipstick is amazing! It stays on longer than your average lipstick and doesn't dry out my lips. I bought it in the shade Lingerie Pink and it's perfect. I have found that it looks better on me when I'm a little tanner.
I'll leave y'all with a short little funny story. We took these blog pictures in this field towards the back of a neighborhood near us. There were so many dandelions and Mason thought I should pick one to take some pictures with. I picked one and then he counted down for me to blow the seeds off of the dandelion. I start blowing and he's taking pictures and literally not a single seed fell off… I'm not kidding when I say not even one. We both died laughing and had to try a few times for a few to fly off. Who knew that getting those white seeds to come off would be such hard work!!
I'll also link some other of my favorite Yumi Kim dresses that I am loving right now! Do you have a certain designer that you are obsessed with? Thanks so much for reading!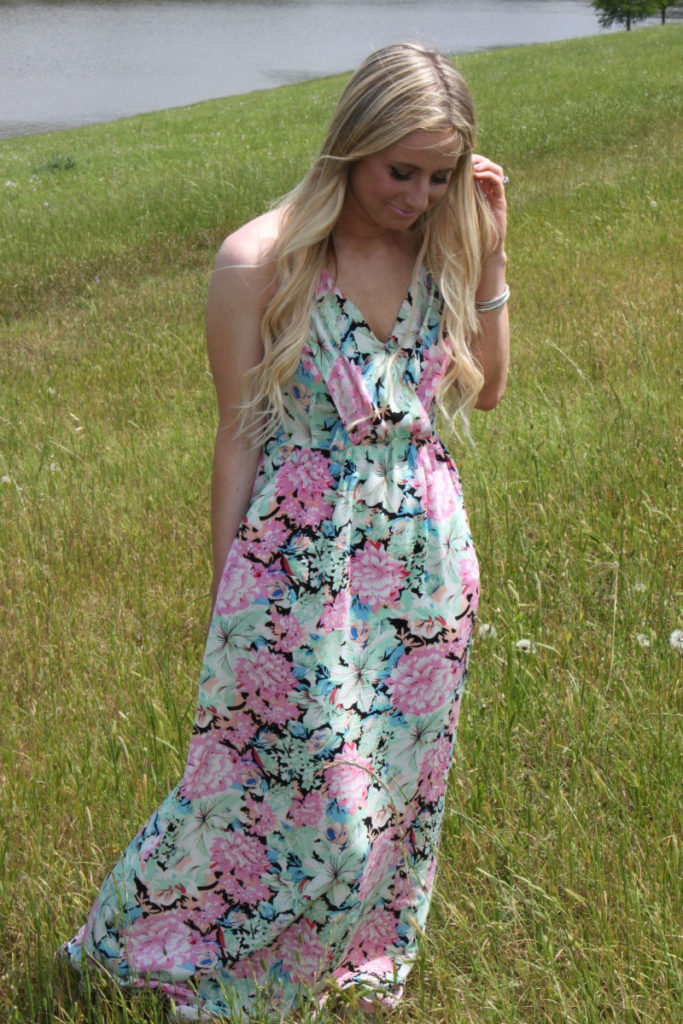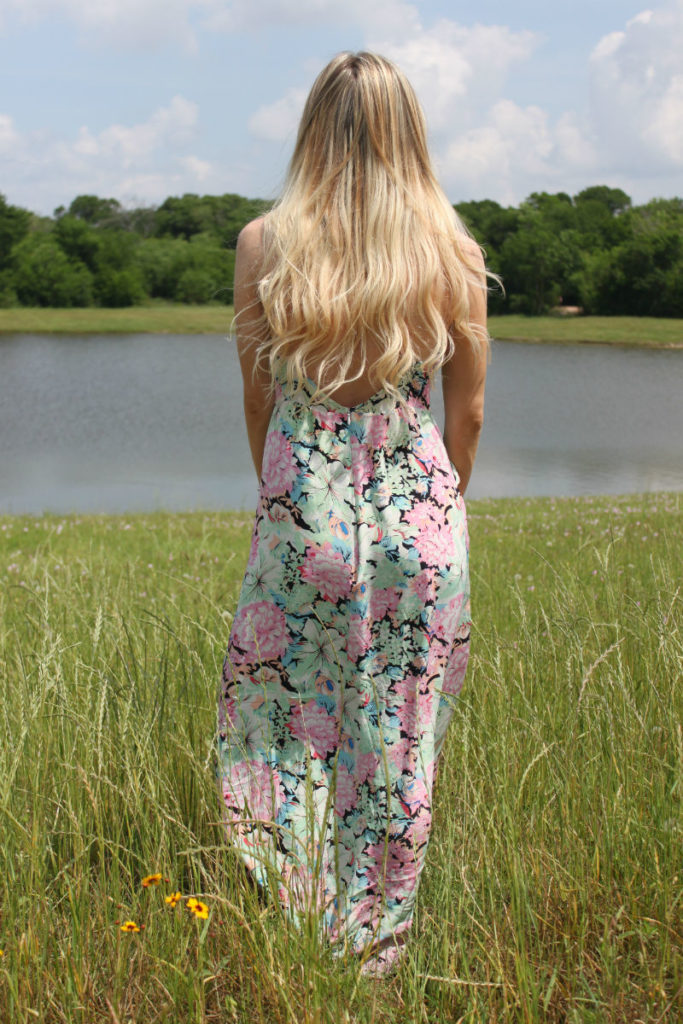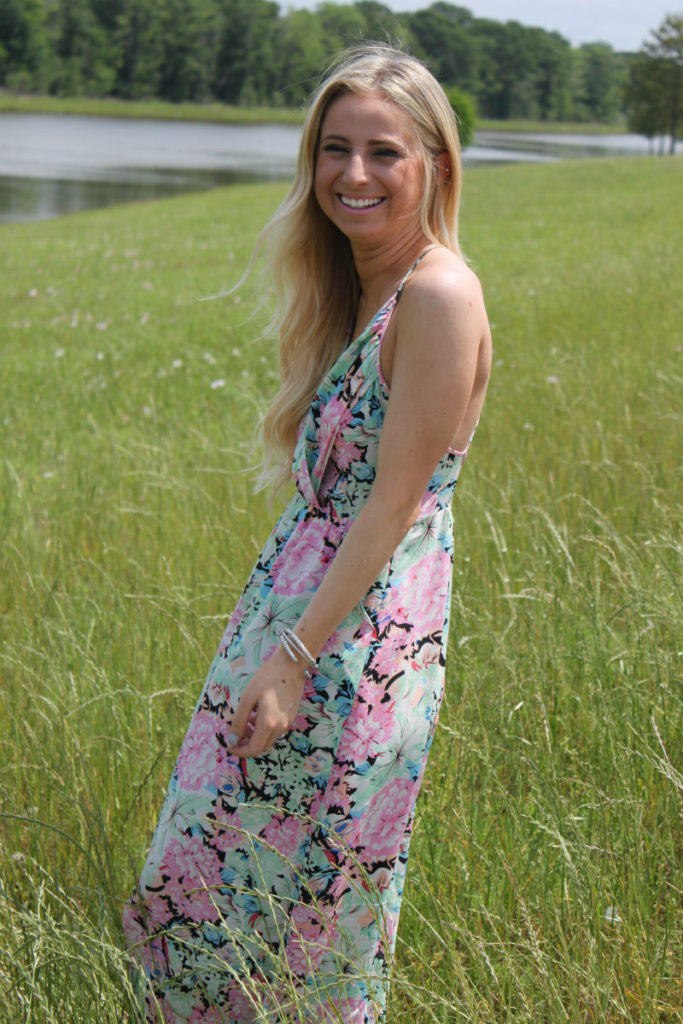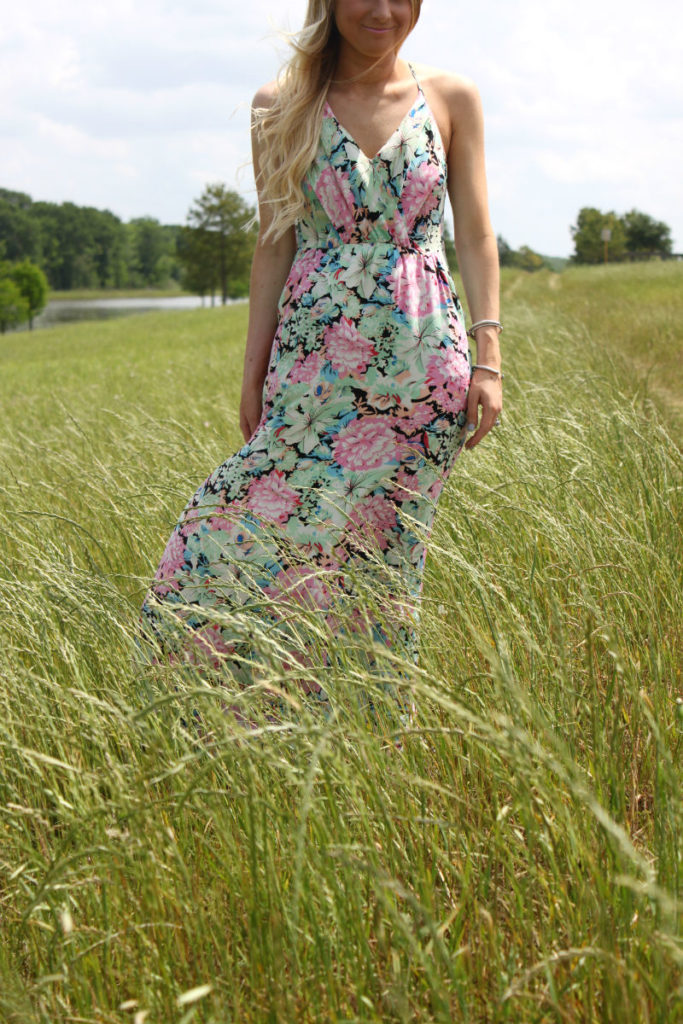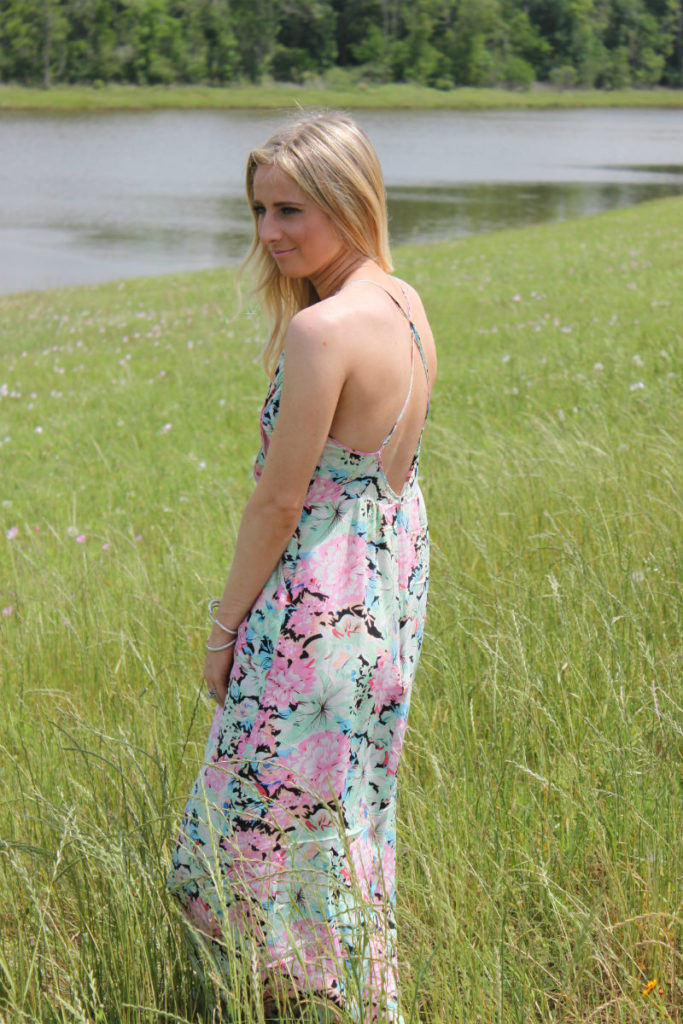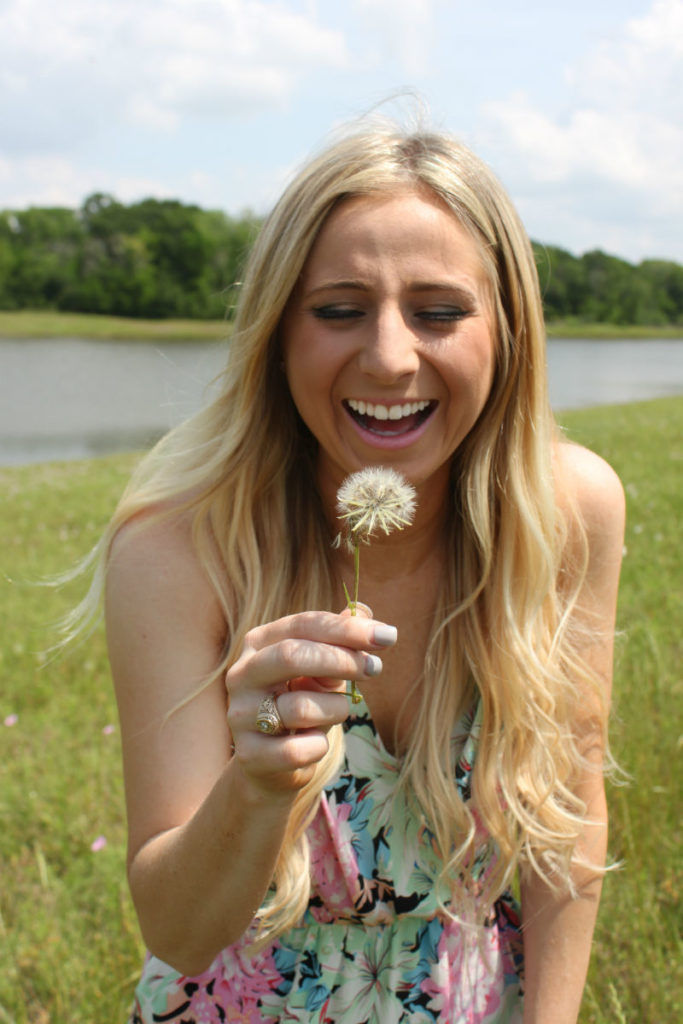 Dress: Yumi Kim (Similar) // Shoes: Tory Burch // Lipstick: Lingerie Pink
---
Shop the Post