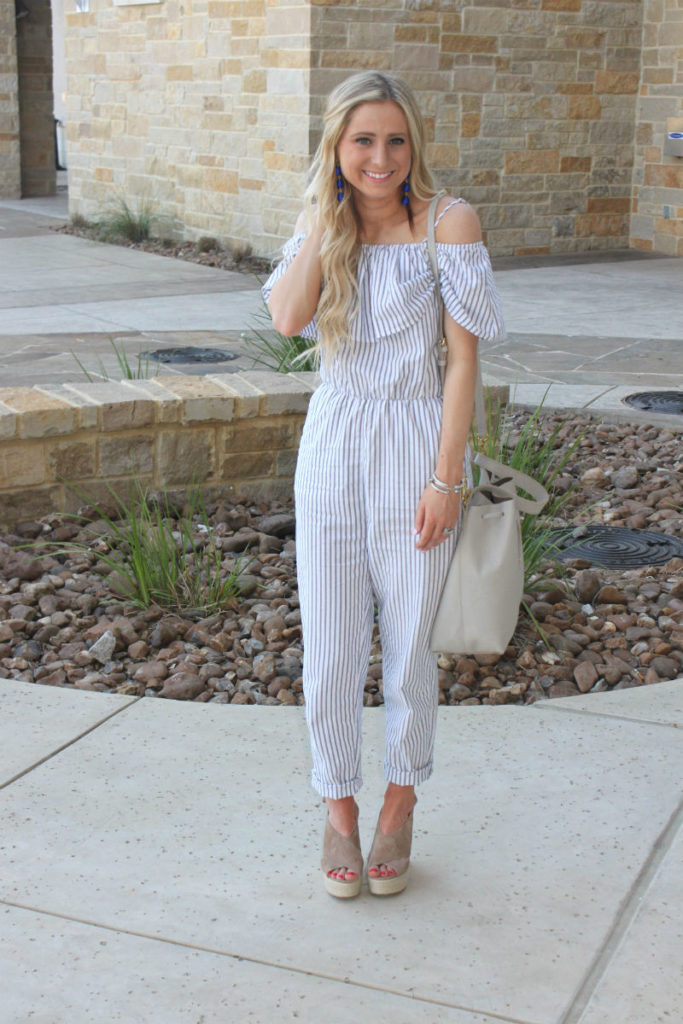 When we were on vacation in Europe, I insisted that we take some time to shop! Luckily the couple that we were traveling with didn't mind either. Well maybe the guys minded but at least us ladies really wanted to hit up the stores (thank you Aliece for loving shopping as much as me)! I've never been a huge lover of H&M, I always have a hard time finding clothes in store. I get overwhelmed in there because they have so much and then I end up leaving empty handed. However, I had been dying to go to an H&M while we were in Europe because I've heard such amazing things about them. I was definitely not disappointed, the store was massive and had the cutest clothes! I'm going to try to go to an H&M back home because I fell in love with the store that we went to in Germany.
I saw this jumpsuit on the mannequin as soon as I walked in and I knew that I had to try it on. It was love at first sight. I went searching for the jumpsuit and when I finally found it, I was so disappointed because they didn't have my usual size. I ended up trying on the jumpsuit anyways because I was so in love with it and by some grace of God, it fit! Definitely size up! It's no surprise that I love anything off the shoulder and I love that this jumpsuit also has straps so it stays in place. I love the vertical stripes and it even has pockets! You all know how I feel about pockets 😉 It's a little long for me, so I just rolled up the legs a little and I was good to go. I think this jumpsuit is going to be on major repeat.
I picked up these earrings on a Target run the other day. They are part of the SUGARFIX by BaubleBar collection, which is amazing!! They are very similar to the crispin earrings from BaubleBar which I actually had just ordered online a few days before finding these at Target. These earrings are only a fifth of the price and are just as cute! They come in four colors and I think I want to buy all of them, I can't pass up a good find! Thanks for reading!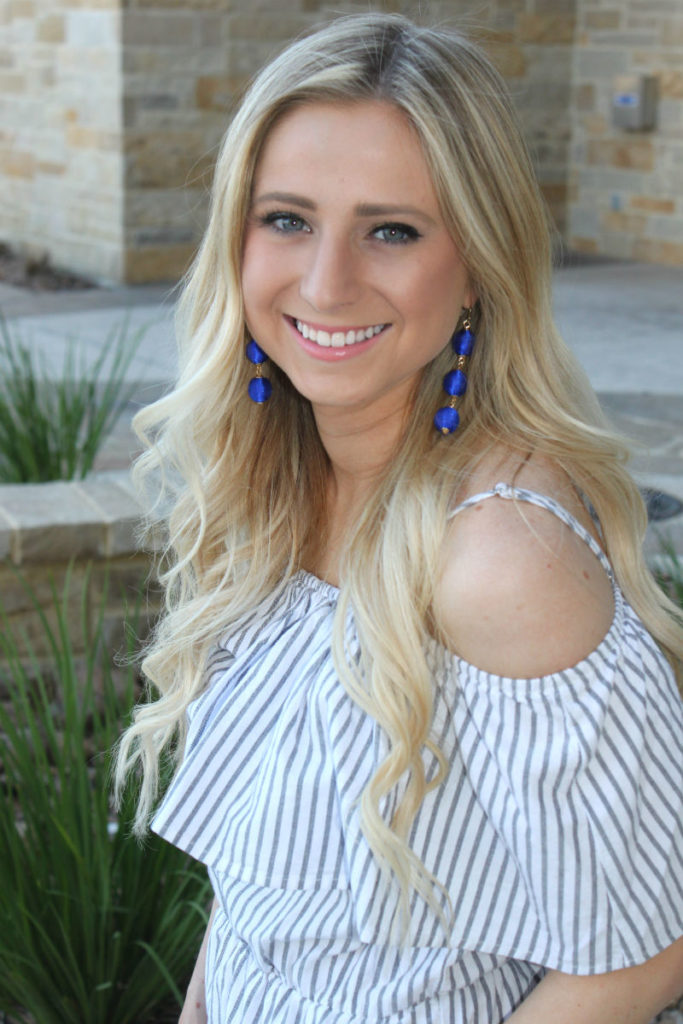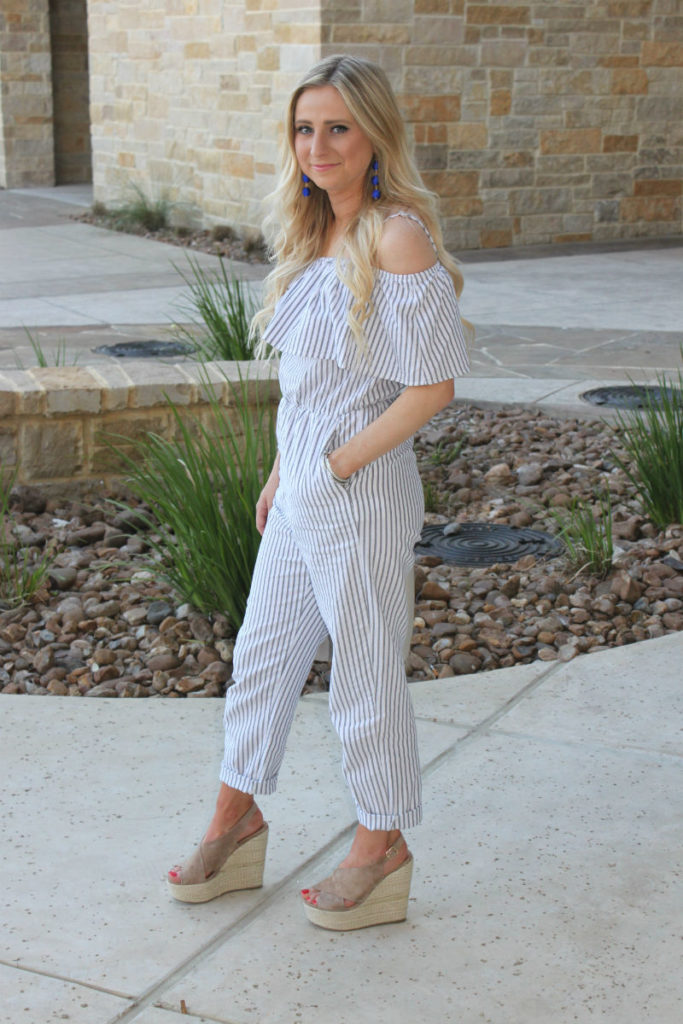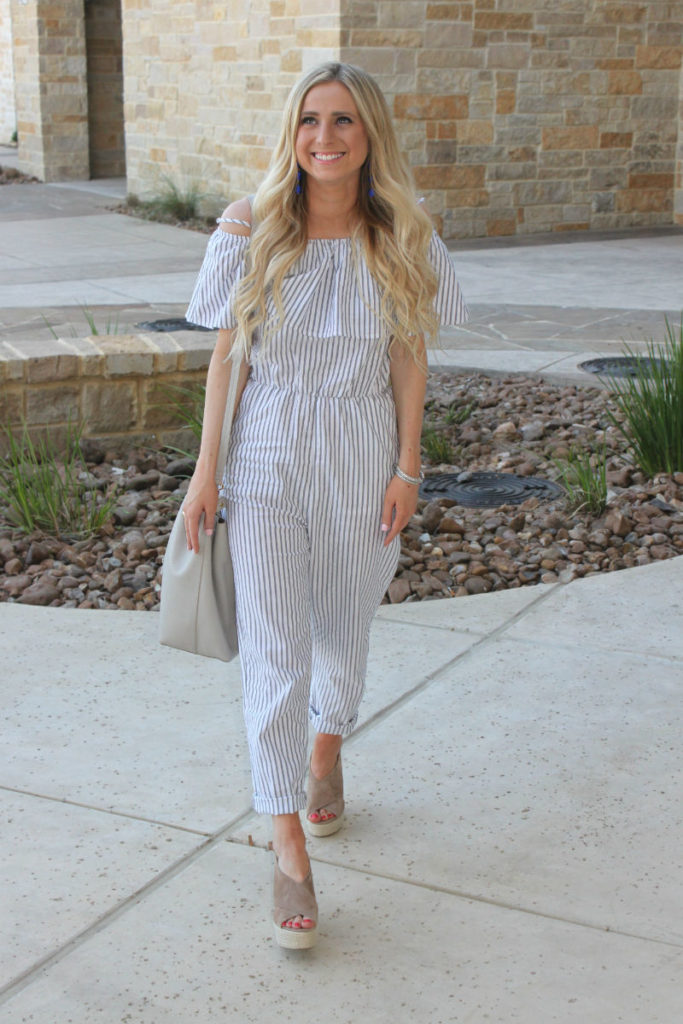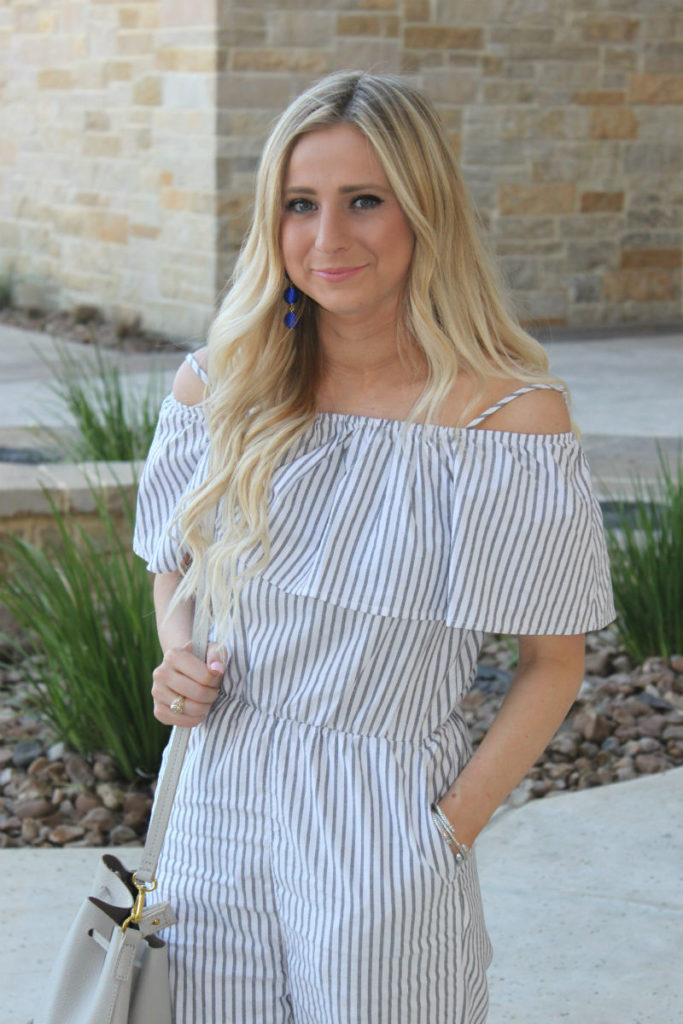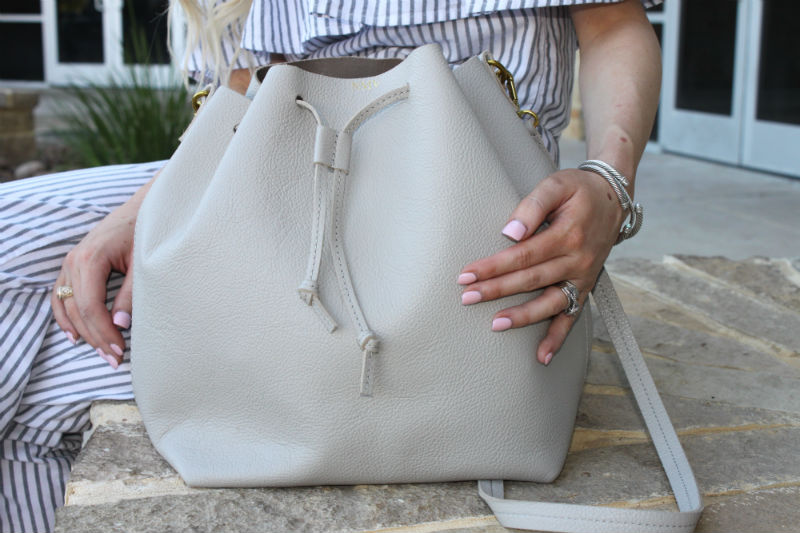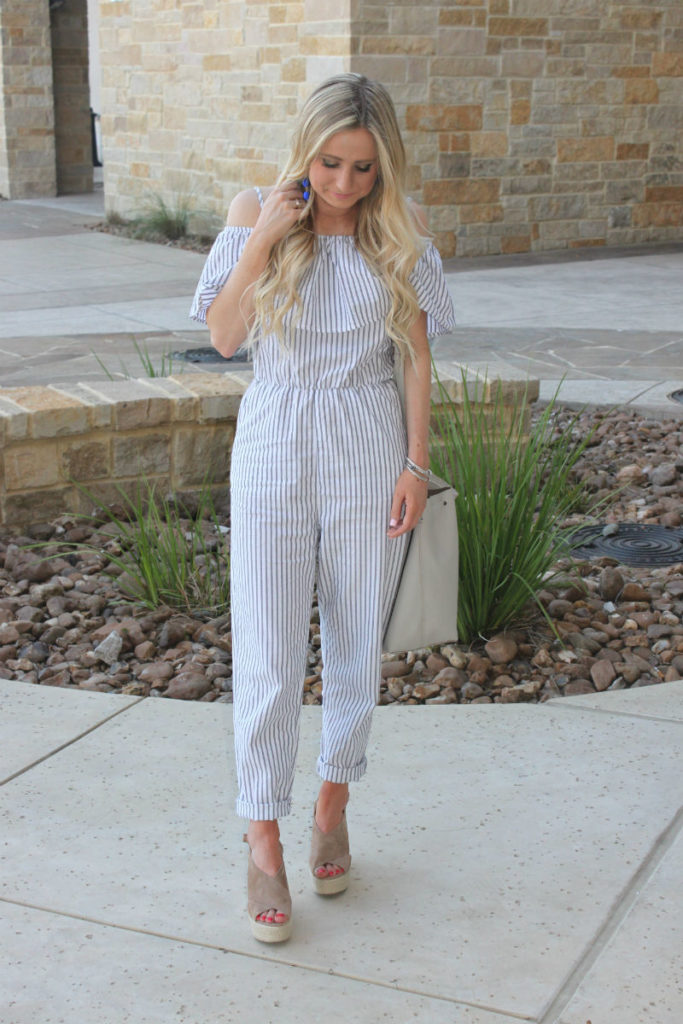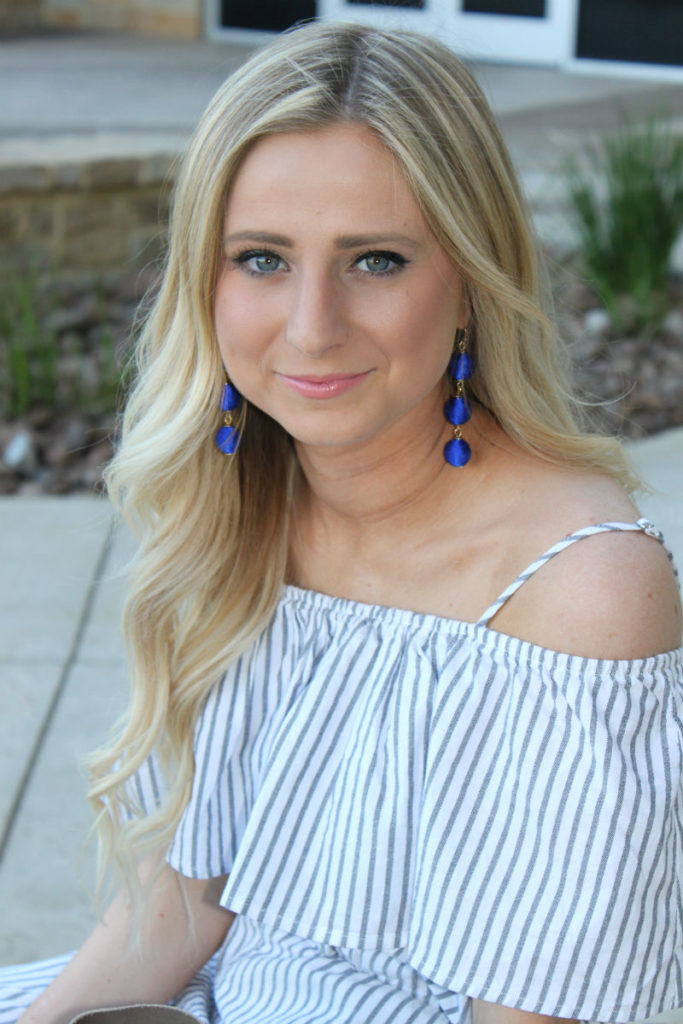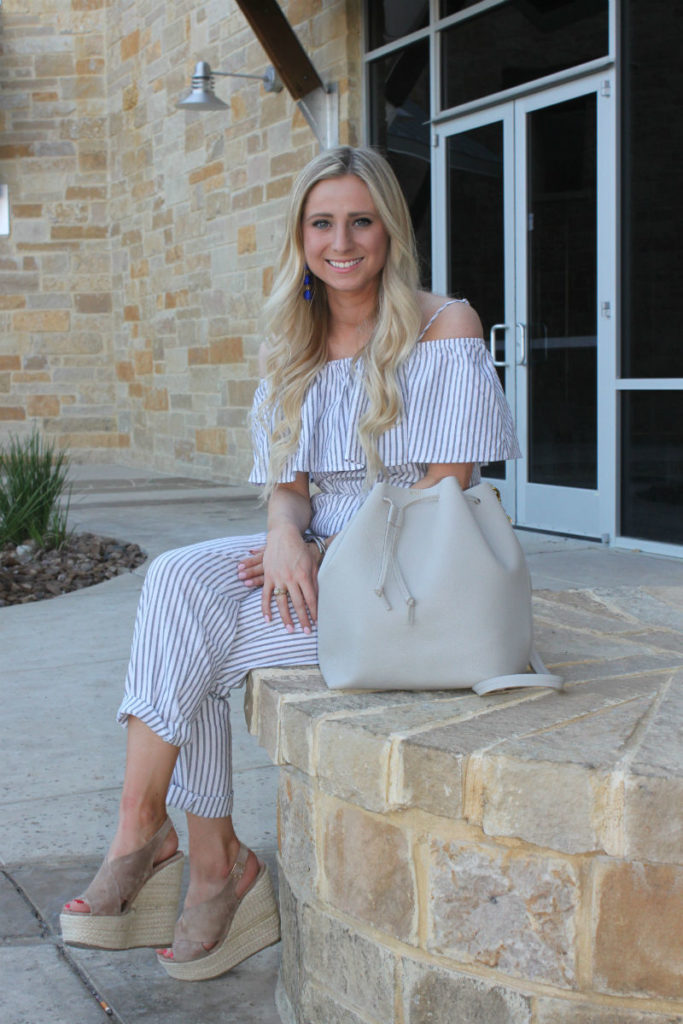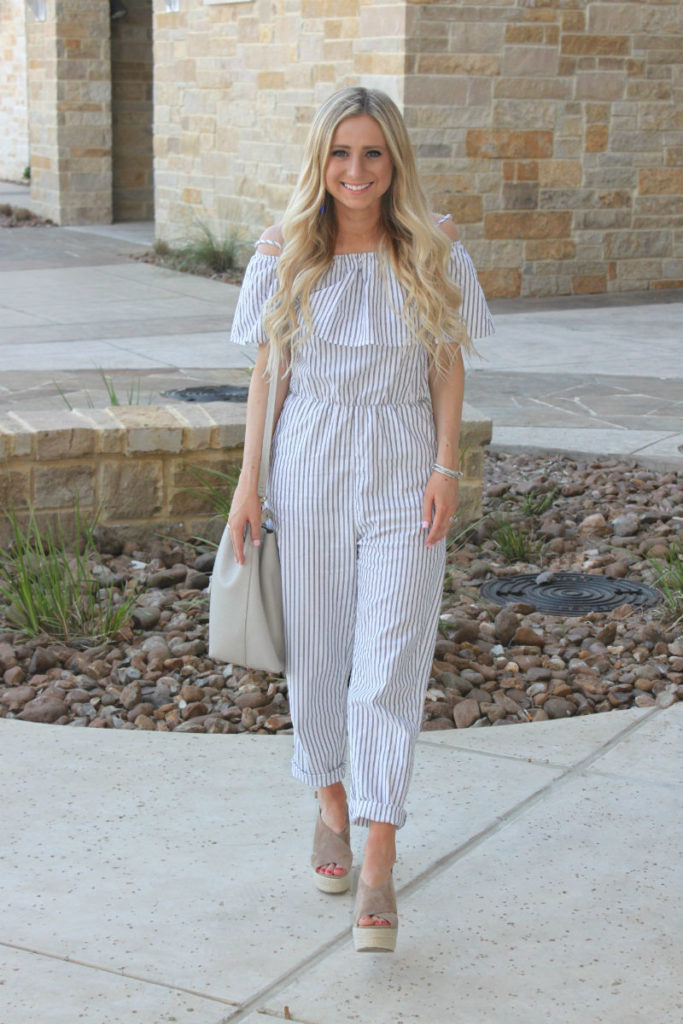 Jumpsuit: H&M // Earrings: Target // Shoes: Steve Madden // Bag: Mark & Graham
---
Shop the Post